---
WINGX Global Market Tracker:
Global business aviation activity was down by 68% for the period April 1st through May 5th according to WINGX`s weekly Global Market Tracker published today.
The key North American and European markets are respectively declining by 69% and 70% respectively, compared to the same dates in 2019. Asia is doing slightly better at 67% below normal, with flight activity out of South America 64% down. Flights to, from and within the Oceania region have recovered to 48% of normal activity.

The moving 7-day average activity has steadily improved on a global basis since mid-April, from a low point of 3.6K flights per week to 5.2K flights a week in May, more than 40% improvement. This recovery in business aviation activity is far more perceptible than in scheduled airlines. Whereas business aviation activity comprised about 15% of scheduled sectors at the start of March, it now represents around 33%. The North America region is contributing most to the recovery trend in business aviation sectors. Europe is still very flat.
---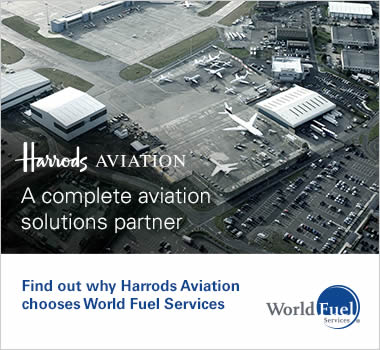 ---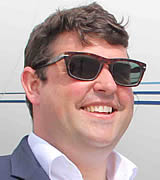 Alasdair Whyte, co-founder of Corporate Jet Investor.
Alasdair Whyte is co-founder of Corporate Jet Investor, the information and events business for the global business jet market he launched with his wife Louisa.
Alasdair started writing about aviation in 1998 and edited and published six other magazines, including Airfinance Journal, before launching CJI. More than 50,000 people read Corporate Jet Investor online every month and 10,000 receive the email newsletter.
CJI, recognised with a Queen's Award for Enterprise in 2019, organises conferences, events and training courses in London, Singapore, Dubai, Geneva and Miami. Corporate Jet Investor London is its flagship event, attracting upwards of 600 people from more than 35 countries. He is also responsible for content for Helicopter Investor and Revolution.Aero - which organises aviation technology conferences in San Francisco and London. Since March CJI has been organising free virtual Town Halls every Wednesday at 3pm UK time.
Since the lock down your Town Hall online gatherings have been the 'go to' place to keep the business aviation community connected. What have been the stand-out hopes and fears from your various guests?
The Town Halls have been really motivating. It is amazing having more than 600 people online watching. It is really nice when people log in and say: "Hello from Sydney," "Greetings from Opa-Locka," "Hi from Berlin," and so on. This is a unique period in history and people have always come together during crises. It is how humans evolved.
---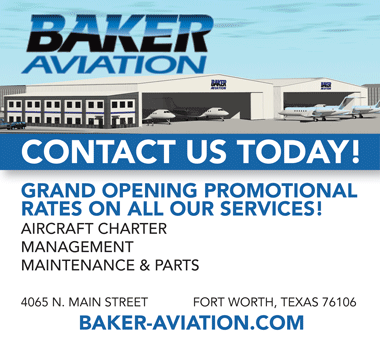 ---
United Kingdom:
InstaScan helps FBOs and Operators in fight against COVID-19
Esprit Digital UK launches Government-approved temperature scanner for bizav market.
While many commercial airports remain closed, FBOs around the world are continuing to serve their customers, and safety is the utmost priority.
To protect personnel and essential travellers against the virus, FBOs are implementing various measures. These include the two-meter rule, use of PPE, distributing hand sanitiser and spreading passengers more evenly across terminals.
Since countries have begun to see a slow reduction in the number of COVID-19 cases, policymakers have started looking at how businesses might operate after gradual ease of restrictions, including in travelling.
This week, an NHS app aimed at limiting the second wave of coronavirus will be trialled on the Isle of Wight. According to the UK transport secretary Grant Shapps, this is the first place the new solution will be adopted before being rolled out more widely later this month.
Smart imaging is also amongst the technologies on the list. InstaScan, a product powered by Esprit Digital UK and as of the 4th of May approved by the UK Government, measures the temperature of users in a matter of seconds.
---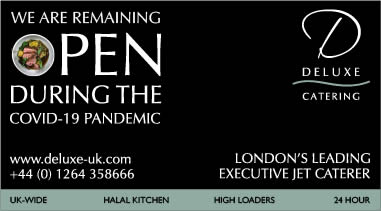 ---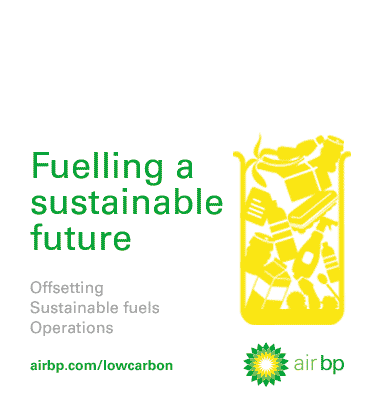 ---
United Kingdom:
Evacuates suspected coronavirus patient from Isle of Arran.
By Paul Eden.
At 01:00 hours on 22 April, a Royal Air Force Aviation Task Force COVID Support Force Puma helicopter launched from Kinloss Barracks in Moray, Scotland, on the detachment's first live mission, to evacuate a suspected coronavirus patient to the mainland.
The British Army, Royal Navy and RAF have all contributed helicopters to the effort, basing them across the UK. The three-aircraft Kinloss unit is dedicated to supporting the NHS in Northern England and Scotland.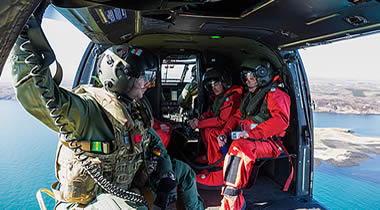 A Puma from the Kinloss detachment, training with NHS and HM Coastguard personnel on 17 April | Photo: SAC Sian Stephens/© UK MoD Crown Copyright 2020
In a little over three hours, the 22 April operation planned with an emergency medical care team from Glasgow, flew to the Isle of Arran, then transferred the patient to the University Hospital Crosshouse in Kilmarnock. Extensive training between NHS personnel and RAF crews ensured the success of a key mission when no other transport option was available.
---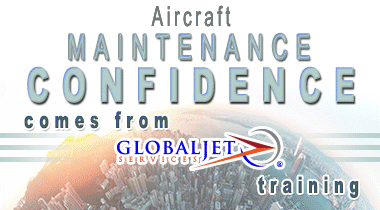 ---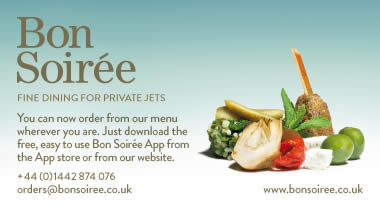 ---
Australia:
Australia's Royal Flying Doctor Service receives funding boost to help remote communities
By Emma Kelly.
Australia's Royal Flying Doctor Service (RFDS) has received a funding boost from the Australian Federal Government to support rural and remote communities during the ongoing COVID-19 pandemic.
A sum of A$11m (US$7m) has been pledged initially, with up to A$38m in essential services to be delivered to support remote communities affected by COVID-19. The funding is part of an A$52.8m aeromedical retrieval package, which in turn is part of the Australian Government's A$2.4bn National Health Response Plan.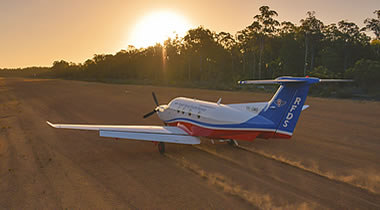 RFDS PC-12
The funding will enable the RFDS to evacuate from regional and remote communities confirmed and suspected COVID-19 cases; expand existing telemedicine services; deliver fly-in general practitioner respiratory clinics, including testing; and pre-position and replenish personal protective equipment for frontline medical staff.
---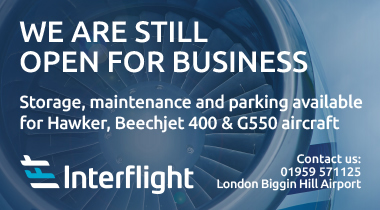 ---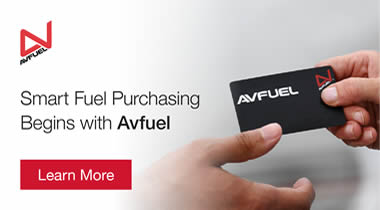 ---
Luxembourg: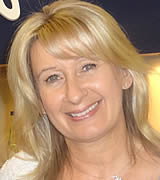 Jetfly fractional owners generously donate flying hours for medical flights
By Alison Chambers, Resilient Aviation Editor.
Jetfly, the Pilatus PC-12/PC-24 fractional ownership company, has applauded its fractional owners for collectively donating 200 flying hours to support the transportation of front line medical professionals and equipment during the COVID-19 pandemic.
As a result of their generosity, JetFly has teamed with Aviation Sans Frontières in France to focus on medical support flights in Europe aboard their Pilatus PC-12s.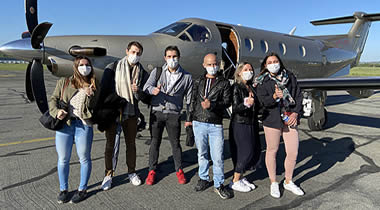 "Having completed all our repatriation flights for clients by early April, we were faced with a lot of capacity and unable to fly our usual activity with borders closing. We contacted our co-owners and asked if they would be willing to donate some of their hours to move doctors, nurses and equipment including ventilators, protective masks, gloves, medical suits and gels. Very generously, their co-operation has enabled us to contribute 80 hours so far, flying mainly to intra France and Italy, free of charge," said Jetfly UK Director Jonathan Clough.
---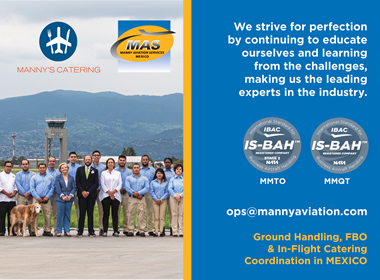 ---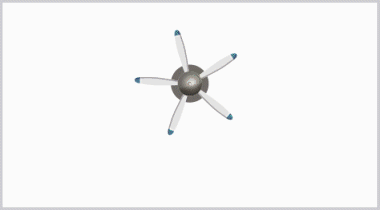 ---
United Kingdom:

Optimism and an open mind - Ellie Carter
While we look forward to the beginnings of recovery in our industry over the next few months, the long-term future of what's likely to be a very different aviation ecosystem will be for a new generation of aviators and aviation professionals to decide.
Introducing the first in a series, Resilient Aviation talks with future aviators. Interview by Paul Eden.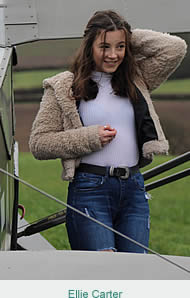 Seventeen-year old Ellie Carter typifies the new generation of aviators. Part of the easyJet mentoring scheme primarily focused on encouraging girls into aviation, she also has a strong, inspirational social media presence, sharing her piloting adventures and the efforts she makes to achieve them, on Twitter.
"I wouldn't say my hopes and expectations have changed as a result of the pandemic," she says. "I've always kept my mind open when it comes to career options. I'd love to be a test pilot or an aerobatic pilot, but actually I just want to fly." Right now, that's not an option, but as soon as she can, Ellie plans to fly as much as possible. "I was due to start my aerobatic rating, so I'll try to begin that as soon as I can. But I'm also studying for four A-levels and an extra certificate, and travelling a long way for school, so I still won't be able to fly as regularly as I'd like."
---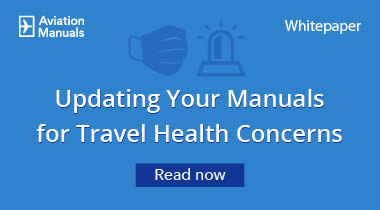 ---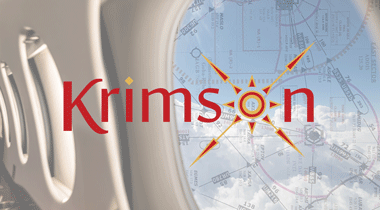 ---
Dallas, Texas:
Engine Assurance Program (EAP) defers its minimum flight hours requirement to provide relief to operators affected by the COVID-19 crisis
Already known for having low hourly minimum usage requirements, EAP will now defer those hours until 2021 to help operators who may be flying less as a result of the coronavirus pandemic.
EAP's low 75-hour yearly minimum usage requirement is one of the significant benefits of its engine maintenance program. In response to the COVID-19 crisis, EAP has enhanced this benefit. EAP will waive minimums for 2020 if operators fly 150 hours by the end of 2021.
"If operators can't reach 75 hours of flight time this year, they can roll the deficit into 2021 without penalty as long as they reach 150 hours of total flight time over the 2020 and 2021 calendar years," said Sean Lynch, EAP program coordinator. "Our hearts go out to anyone who has been impacted by the virus, either directly or indirectly. Business is in flux, and we want to do our part to help things return to normal."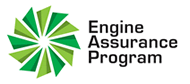 EAP focuses specifically on older engine platforms and delivers high-end customer service and competitively priced engine coverage. Operators of Falcon 10, 20-5, 50, 900B/C; Hawker 700, 800A/XP, 850XP, 1000; Lear 31, 35, 55, 60/XR; Astra 1125/SP; Citation III, VI, VII; Gulfstream GIV/SP, or Challenger 601 1A/3A equipped with a TFE731-2, -3, -5, PW305 A/B, TAY 611-8, or CF34-3A/-3A1 engine can operate their aircraft more economically using EAP's program.
---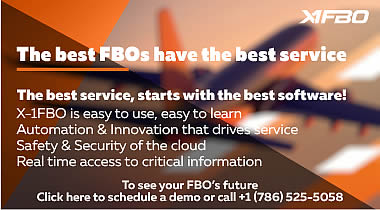 ---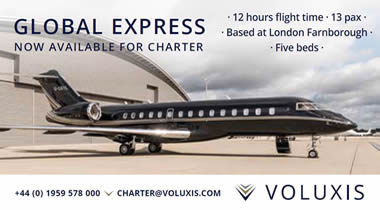 ---
Airports:
Airports start readying for the rebound
By Chloe Wilson
Although the road to recovery for aviation remains long and tumultuous, the last couple of weeks have seen a trickle of growth in activity within the industry that is spurring on the hopes of passengers and stakeholders alike.
With countries starting to ease their lockdown restrictions, the Hungarian low-cost carrier Wizz Air has resumed limited services from London Luton Airport in the UK to destinations including Lisbon in Portugal, Tenerife in Spain and Budapest in Hungary. It has also reopened its base in Timisoara, Romania.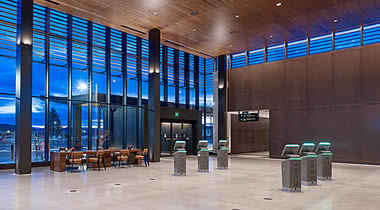 As can be expected to be the norm going forward, customers are advised to check-in and make any additional purchases such as extra baggage online to reduce all non-essential interaction at the airport. Arrival at the airport up to four hours ahead of a flight and physical distancing before boarding are also advised.
Indeed, the passenger journey through the airport is likely to be a very different one in the post-pandemic world.
As airports prepare to resume commercial and general aviation operations, they will be required to demonstrate that proactive measures are in place to safeguard the health and wellbeing of employees and customers.