Australia
Australia's Royal Flying Doctor Service receives funding boost to help remote communities
By Emma Kelly
Australia's Royal Flying Doctor Service (RFDS) has received a funding boost from the Australian Federal Government to support rural and remote communities during the ongoing COVID-19 pandemic.
A sum of A$11m (US$7m) has been pledged initially, with up to A$38m in essential services to be delivered to support remote communities affected by COVID-19. The funding is part of an A$52.8m aeromedical retrieval package, which in turn is part of the Australian Government's A$2.4bn National Health Response Plan.
The funding will enable the RFDS to evacuate from regional and remote communities confirmed and suspected COVID-19 cases; expand existing telemedicine services; deliver fly-in general practitioner respiratory clinics, including testing; and pre-position and replenish personal protective equipment for frontline medical staff.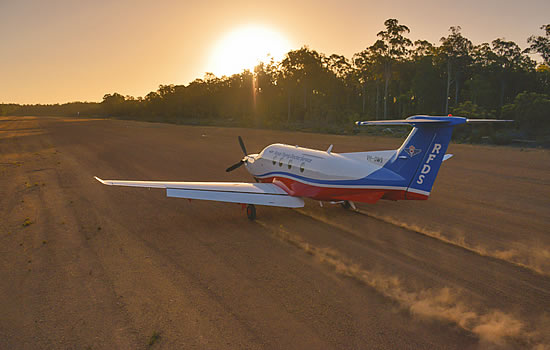 RFDS PC-12
From the beginning of February through to 20 April, the RFDS had already provided care for 175 confirmed or suspected COVID-19 cases. On a daily basis, the RFDS operates over 100 aeromedical missions and 900-plus episodes of telehealth, primary health, mental health and dental care across Australia, operating a fleet of 77 aircraft - Pilatus PC-12s and PC-24s and Beech King Air B350Cs and B200Cs - from 23 bases.
Following the cancellation of the majority of commercial domestic flights to a number of regional centres during the crisis, the RFDS has also been flying medical specialists to regions.
Bolstering the increased government funding, the service has received a number of large donations from Australian businesses and entrepreneurs to allow it to expand its services during the pandemic. Resources and energy companies BHP, Fortescue Metals Group, Rio Tinto and Chevron, as well as the Rinehart Medical Foundation have all recently donated funds to the RFDS, allowing it to boost its operations by 25%. The money is being used for additional critical care equipment, telehealth technology, frontline personnel and personal protective equipment.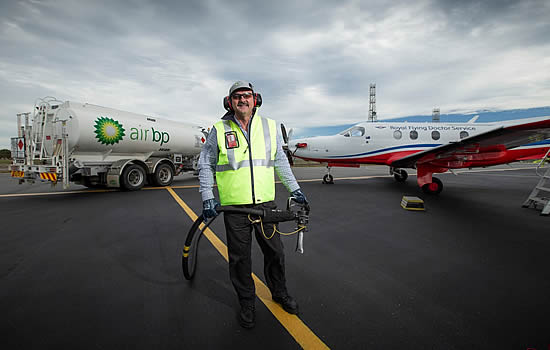 Donations included 35,000 N95 masks to protect RFDS personnel from the RFDS' fuel partner Air BP.

CareFlight adds King Air to help NT efforts
Fellow Australian aeromedical services provider CareFlight has also benefited from funding through the aeromedical retrieval package. CareFlight operates aeromedical retrieval services using Beech King Air B200s turboprops and Leonardo AW139 and Kawasaki BK117-B2 helicopters.
"This funding allows us to increase our response capacity to this emergency and serve remote communities in the Northern Territory to deliver equality in healthcare to one of our most vulnerable populations," says CareFlight CEO Mick Frewen.
As a result of the funding, CareFlight has been able to add another King Air B200 to its existing fleet in the Northern Territories, extend its operating hours of its low-acuity aeromedical service and dedicate a Beechjet 400 to retrievals within the NT, as well as increasing road transport services. CareFlight provides the only aeromedical retrieval service in the Top End of Australia on behalf of the Northern Territory Government.

---
| | |
| --- | --- |
| | Emma Kelly has been an aviation journalist for almost 30 years. During that time Emma has written about every aspect of the industry, including regional aviation, helicopters, drones, air traffic management, low-cost carriers, MRO, avionics, the passenger experience and airports. Emma worked for a number of aviation titles in the UK, including Flight International where she was news editor, before emigrating to Australia in 2003. Since then, Emma has been a freelance aviation journalist, writing for publications and online services around the world covering the breadth of the aviation industry. |
Emma is currently contributing regularly to Asian Aviation, LARA, Inflight and RotorHub. Past contributions have included Flight International, Rotor & Wing, Air Traffic Management, Airports International, APEX, Cirium and Aircraft Interiors. Emma recently won the Best Rotor Submission in the Aerospace Media Awards Asia, as well as being a finalist in the Commercial Aviation and Training/Safety categories. https://www.linkedin.com/in/emma-kelly-31881727/
---