Future aviation journalism will usher in change

By Kathryn B. Creedy
We have been hearing about the death of newspapers and journalism for decades, most recently in The Guardian. Instead of the end of the industry, however, we have witnessed changes wrought by online content which has resulted in the layoffs of many talented writers.
But, given the tons of "ink" devoted to the impact of Russian interference on democratic elections around the world and the coverage of the Coronavirus pandemic on society, trusted journalism has never seemed more important.
This may be a good sign, but all is not well in aviation journalism in the time of Coronavirus. It has pivoted from the loss of ads and pages which has meant salary cuts, loss of jobs and work for freelancers. Worryingly writers and sales representatives are being furloughed. Indeed, mirroring the industry, consolidation in the aviation press has resulted in a few big players.
"The question is," suggests Rob Mark, a professional pilot, publisher of Jetwhine.com and creator of the 21st Century Aerospace Writers, "if you don't work for one of the established aviation publications do you really have a career?"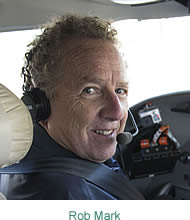 That's a good question. The only thing clear is that an aviation journalism career will look different because it must adopt the skills needed for the 21st Century where so much is online. It is taking the form of new media from videos to podcasts, to webinars and social media and back to print again.
"We have to look at the new tools we have and recognize our job is more about communications than simply writing," said Mark. "We need people who know this new frontier to help us to get this new media world started for the aviation industry. A lot of people are doing it, but the question is are they doing it well?"
He also believes print will never go away completely.
"Many media jobs are going away, which means you have to develop the talents necessary for the future - ie new ways of communicating. Video and podcasting take a lot of work because it is not just the medium, it is the organization of the content to tell a story. I do think we're all going to need to learn new skills in addition to simply being able to write a good story."
By 2022, the number of videos crossing the internet per second will approach one million, translating into 82% of all online, traffic, according to Social Media Week.
Some aviation journalists have already moved to video successfully, especially to maximise key industry events and air shows. Gear Up TV's Liz Moscrop, not only offers her services to aviation companies wanting to move to video content, but covers major aviation events, with unique content analyzing the news or interviewing movers and shakers. In the IFEC world Mary Kirby (Runway Girl Network) and Mary Ann Simson (APEX) have been trailblazers.
"You still need to be a good writer and know how to tell a good story," Mark said.
Jon Ostrower agrees. "Great journalism is telling a story. You can do a story in a tweet because it is perishable. That's a good way to handle the commodity side of news. But to be successful you have to offer something unique."
Moving to Analysis
"I think you are going to have to video, podcasts, webinars," said Ostrower. "You just can't do it with print anymore. Everyone ran to webinars to predict the future after COVID-19, but we quickly realized we can't do it unless we offer something genuinely unique. I am very respectful of my readers' time, so if I'm going to do a webinar or podcast the content has to be pretty damn good. You have to provide something exclusive. Video is hard, time consuming and it takes a lot of resources for something so perishable."
Finding Next Gen Talent
Mark has created the 21st Century Aerospace Writers Facebook Group and just created Instagram site to try and bring in the next generation and match them with mentors in the group, which consists of the top editors, publishers, journalists and public relations specialists, in the industry.
"I think there are a lot of talented people out there who are wondering how to get started and the group is the way to do it," he said. "Members are all worrying where the next generation talent will come from and want to help those who are interested."
Times are Tough
Over the past 20 years we have seen many publications perish, creating too many writers chasing after too few jobs and bringing down the income from each article. COVID-19 is only going to exacerbate that trend.
Respondents to an unscientific survey in the group, shows how precarious an aviation journalism career is.
Aviation Maintenance Magazine says it is "relying on forward bookings and series ads at this point," according to Editor in Chief Joy Finnegan. "It will trickle down to the freelance budgets for sure. Everything is tenuous."
Aviation writer Chris Kjelgaard continues to work including some recently assigned articles. But his biggest client informed him it would not require his work "until this is all over" and his second biggest client is similarly positioned.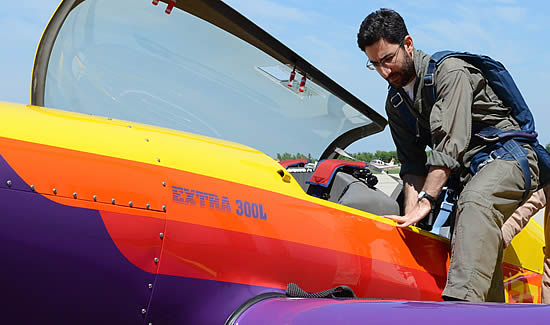 Jon Ostrower
Jon Ostrower, who started his new publication The Air Current in 2018, is the latest to take advantage of an insatiable desire for trusted, actionable intelligence in the aviation industry. He follows in the footsteps of Scott Hamilton, editor in chief of Leeham News and Holly Hegeman, founder & CEO of Plane Business Banter bringing valued original content.
We live in a subscription society, said Ostrower, whose subscription publication is profitable. He pointed to Netflix, Hulu, Disney and ESPN, offering unique content for a modest subscription.
"People don't want a cable package they want to pay for only the things they want," said Ostrower. "Similarly, they don't want a newspaper so much as they want the news they care about. Flight Global, AvWeek, Aviation International News do it well, but my goal was to be additive to that and that is the key to new media. You can't duplicate what others are doing you have to provide a unique product."
In the 1980s, I created Commuter/Regional Airline News because no one was reporting on the dramatic developments of an industry replacing mainline and local service carriers in the post-deregulation period. While others began reporting on this industry both here and in Europe, they did not do it with the granularity of C/R News, and later C/R News International, whose editor in chief was Alison Chambers, who can rightly be called a serial media entrepreneur.
"The future of aviation journalism as I see it is much more focused on building a relationship with your reader," Ostrower told Resilient Aviation. "Ultimately, that creates loyalty to a product and publication and is supported by someone's need for the information rather than relying on advertisers for support. I decided not to go the advertiser route because it depends on treating your readers as a product. Advertising depends on volume and the number of clicks and then it all trends down toward sugar when what I want to deliver is meat and potatoes. You have smaller overall numbers but high-value articles."
Data is King
Ostrower just added its first associate in former Bombardier data guru Courtney Miller, as managing editor of analysis, illustrating another trend that, while not new, is increasingly important. Centre for Aviation (CAPA), Flightglobal and Aviation Week began combining data and journalism more than a decade ago, creating a new form of journalism which offered actionable intelligence on aviation markets. Indeed, how reporters use data was the subject of a recent New York Times article. Not many reporters know how to read data so it is yet another skill needing development.
"The future is taking data and journalism and mixing it together, explained Ostrower. "Data is just important in journalism as it is in business."
Alison Chambers suggested is Content now King?, when assigning this article. She may well be right, because the same trend that is driving Ostrower is driving aviation businesses - the need for content that is informative and unique. For content marketers that means what I used to call Stealth Marketing. Providing content that is genuinely helpful to the end user while not pushing one product too obviously.
We can expect to see the media community being even more innovative and creative post COVID-19 - but, as Ostrower illustrates, it cannot be done without reader support. The absence of independent, informed, specialist writers will be a loss to the industry too. We are all in this together.
---
Kathryn Creedy

is an international award-winning business Journalist and aviation analyst. She is also an author, blogger and travel writer. Her byline has appeared in CNN Travel, The Points Guy, BBC Capital, Los Angeles Times, Forbes Online, The Washington Post, Flyer Talk, Business Traveler, Business Travel Executive, Afar, Flight Global, Centre for Aviation, Aviation Week & Space Technology, Low Fare & Regional Airlines, Inflight, Business Airports International, Airports, Centerlines, Regional Gateway, Runway Girl Network.
In 2018, she was cited for the Sapphire Pegasus Business Aviation Award for her work as a business aviation writer and was previously lauded for her work in creating the weekly newsletter Commuter/Regional Airline News by the Aviation/Space Writers Association.
---