United Kingdom
PrivateFly protects colleagues via innovative voluntary wage-deferral scheme
By Angus Batey
They say you shouldn't waste a crisis and it's a concept PrivateFly co-founder and CEO Adam Twidell is embracing personally and in his business life.
"Last Sunday I was in my attic, tidying that up, because that was a job I'd been putting off for six months," he says. "In business it's a bit like that as well. There are a number of things that we've all been living with because it's too difficult to change with all of the daily operations going on. Now companies can now utilise this time to change their software system, change their accountancy package, change their customer relationship management tools. You've got two or three months of real low sales with a team who need to be given tasks to do, so now is the time to do it."
PrivateFly, like everyone else, has seen its sales plummet. Despite their solid funding - the St. Albans-based, UK firm became part of Kenn Ricci's Directional Aviation stable two years ago - the company has had to approach the present crisis with both pragmatism and innovation.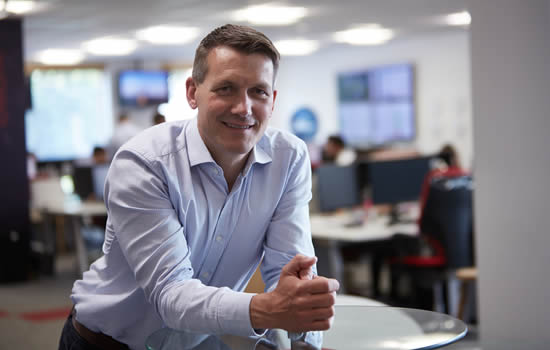 PrivateFly co-founder and CEO Adam Twidell
"There's cost cutting throughout the business," Twidell says. "Of course, the team's salaries are the biggest cost. That leaves every company with a balancing act, because on the one hand, you cannot keep paying people when the sales aren't coming in - but on the other, the company is its people. You not only have to look after your people, but you want to. So, how do you juggle these two things which are odds against each other?
"What Ken Ricci has done, I think, is quite unique," he continues. "We've introduced a voluntary salary deferral scheme. Everybody has been asked to look at their own personal situation and make their own judgment on what percentage of their salary they can defer to a later point when the company is back to anywhere near normal trading. That's done two things. First, it's made us all feel very much part of the team; that we're all in it together. But it's also [protected] those people most at risk."
This approach contrasts with that adopted elsewhere, where pain may be shared evenly in purely fiscal or income-percentage terms, but the effects of that will fall disproportionately on those most in need. Twidell hails the "incredible response" from his staff, "the vast majority" of whom have agreed to defer portions of their salary.
"We all feel good about it, because we're protecting those on the team who can't afford to [defer wages]," he says.

---
| | |
| --- | --- |
| | Angus Batey is a freelance journalist, based in Cambridgeshire, UK. He has been writing for various titles within the Aviation Week Group for more than a decade, initially covering defence topics. As his contributions to Aviation Week's trade-show daily, ShowNews increased, he has written extensively about business aviation, as well as cyber security, unmanned systems and many other aspects of the aerospace and defence industries. Angus began his career in journalism in the early 1990s. He has frequently written on non-aviation topics including hip-hop music, film, TV, books and cricket for titles including music magazines Mojo, NME and Q, and the majority of the UK's daily newspapers, especially The Guardian and The Times. |
He isn't on social media and doesn't use a smartphone - a consequence of what he's learned from covering IT security, he says - but he does have a website: www.angusbatey.co.uk.
---