Gulfstream acquires NORDAM G500 and G600 nacelle line
Gulfstream Aerospace Corp. has acquired The NORDAM Group Inc. manufacturing line that produces nacelles for the Gulfstream G500 and Gulfstream G600.
Gulfstream had been operating the Tulsa, Oklahoma-based line since early September as part of an agreement with NORDAM to address its July bankruptcy filing. NORDAM had been producing the nacelles for Gulfstream's G500 and G600 engine supplier, Pratt & Whitney Canada.
NORDAM filed an agreement in a Delaware bankruptcy court in September that allowed Gulfstream to restart the manufacturing program and provided for the eventual transfer of the program's assets to the Savannah-based business-jet manufacturer. A U.S. bankruptcy judge approved the transfer Sept. 26, allowing Gulfstream to complete the acquisition. Further details of the agreement will not be disclosed.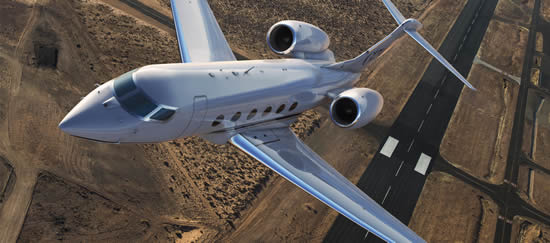 Gulfstream G500
"Gulfstream has a 60-year history of manufacturing and product excellence that will serve our customers well as we assume responsibility for nacelle production," said Mark Burns, president, Gulfstream. "The manufacturing of this component is firmly in our wheelhouse, especially since we also manufacture the wings and empennages for these aircraft."
The G500 earned its type and production certificates from the U.S. Federal Aviation Administration (FAA) on July 20. The aircraft features Pratt & Whitney Canada's PW814GA engine, while the G600 has the PW815GA engine. Both the engines and nacelles have FAA and Transport Canada certification.
First new-generation G500 delivered on time
Gulfstream delivered the first all-new Gulfstream G500 on September 27th, officially marking the arrival of a new generation of Gulfstream innovation and design. The North American customer took delivery of the record-breaking aircraft at Gulfstream's Savannah headquarters, just shy of four years after the aircraft was announced in October 2014.
"We're proud of the work we and our suppliers have done to deliver a technologically advanced, all-new, clean-sheet aircraft that exceeds our customers' expectations and continues the longstanding Gulfstream tradition of excellence," said Mark Burns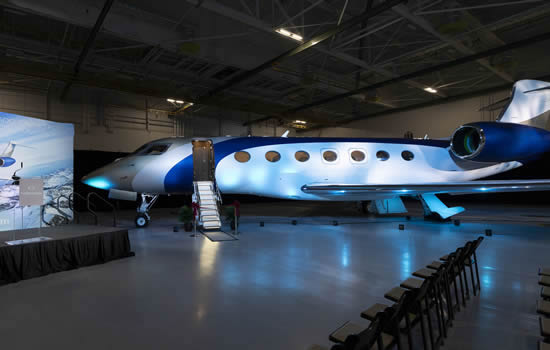 The G500 received both Federal Aviation Administration (FAA) type and production certificates on July 20, 2018. The aircraft enters service with proof of both its performance capabilities and cabin comfort, from the award-winning Symmetry Flight DeckTM to Gulfstream's newest seat designs, thanks to the more than 5,000 hours flown by the G500 for company and FAA development, demonstration and certification testing.
The G500 also established more than 20 new city-pair speed records during a high-speed world tour earlier this year. The tour, which covered 44 cities and 18 countries on six continents, demonstrated the G500's reliability and maturity and showcased the cabin and flight deck to customers.
The G600 is progressing toward certification this year and customer deliveries in 2019.