Luxembourg
Jetfly fractional owners generously donate flying hours for medical flights
By Alison Chambers, Editor
Jetfly, the Pilatus PC-12/PC-24 fractional ownership company, has applauded its fractional owners for collectively donating 200 flying hours to support the transportation of front line medical professionals and equipment during the COVID-19 pandemic.
As a result of their generosity, JetFly has teamed with Aviation Sans Frontières in France to focus on medical support flights in Europe aboard their Pilatus PC-12s.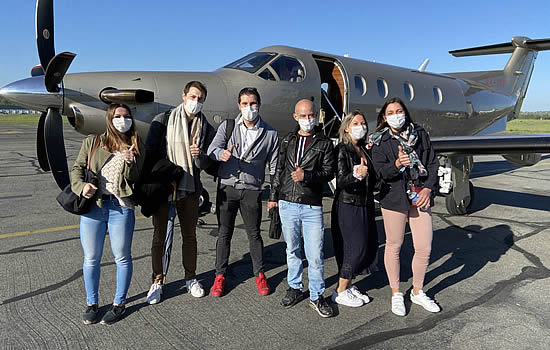 Jetfly to the rescue
"Having completed all our repatriation flights for clients by early April, we were faced with a lot of capacity and unable to fly our usual activity with borders closing. We contacted our co-owners and asked if they would be willing to donate some of their hours to move doctors, nurses and equipment including ventilators, protective masks, gloves, medical suits and gels. Very generously, their co-operation has enabled us to contribute 80 hours so far, flying mainly to intra France and Italy, free of charge," said Jetfly UK Director Jonathan Clough.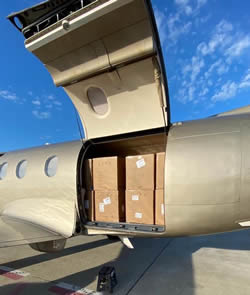 Seating on some of the PC-12s has been removed, save for two at the back to maximize the carriage of medical supplies. Jetfly still has 120 hours available for medical teams.
Jetfly, which has a UK base at Denham Airport and is a regular user of Fairoaks Airport, has now engaged with NHS Hero Support and Med Supply Drive and hopes to start some flights from the UK shortly.
Thanking Jetfly's co-owners Cédric Lescop, CEO of Jetfly commented: "We are proud to be supporting the regions that need extra help to transport doctors, nurses and medical equipment. The PC-12, with its large cargo door and ability to land on grass and very short runways, is ideal for such missions."