CARIBAVIA '22: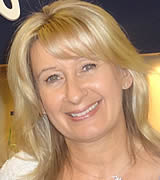 By Alison Chambers, CARIBAVIA Editor.
Airlines are back and people are flying again, highlighted Gavin Eccles, Professor Aviation and Tourism at Lisbon University, Portgual, making his debut at CARIBAVIA.
The low cost carriers have led the ramp up, especially in Asia - which is forging ahead as the real growth territory. Asian LCC's have been booming pre pandemic but Covid forced China to go domestic, which was very strong in 2020 and 2021. Slowing over the last few months with their lockdown, China nevertheless opened new airports. US LCC's also logged more bookings during the pandemic and new two LCCs were launched - Breeze Airlines and Avelo.
Domestic tourism has surged globally with crazy recent examples like Bozeman Yellowstone International Airport in Montana becoming the busiest airport in the world - with 30 movements an hour inside two weeks.
In Europe Lufthansa is piling into Greece and Portugal. Sun Express in Turkey is making great strides with its leisure-driven focus, capitalising on its joint venture with Lufthansa and Saudi Arabia is self sufficient with its own tourism drive through the introduction of the Saudi National Air Connectivity Programe. It is focusing on 330 million passengers in 2030 coming into its new resorts - 227 million of them it anticipates, will be new travellers.
---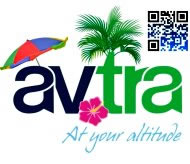 ---
CARIBAVIA'22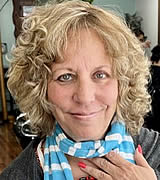 By Melanie Reffes.
The Caribbean's first and longest-running conference focused on regional aviation, the sixth annual Caribavia Summit & Retreat was held at the Simpson Bay Resort on the Dutch side of the dual-nation island June 13th to 15th.
The conference welcomed delegates from the US, Canada, Portugal, UK, France, and United Arab Emirates and Caribbean participants from St. Maarten, The Bahamas, Barbados, Curacao, Dominica, St. Eustatius, Saba and Turks and Caicos Islands.
Delivering opening remarks, Hon. Silveria E Jacobs, Prime Minister, St Maarten referenced the challenges of the pandemic noting the region still faces hurdles relating to aviation access, "Sint Maarten whose economy is almost 100 percent based on tourism has shown great resilience, if we as a government are to adopt economic and regulatory policies that encourage the development of air transport, demand could increase in our region."
Discussing the importance of air transport for St. Maarten, a hub for the surrounding islands, and the Caribbean, Jacobs cited three-pronged priorities for the government - Improving connectivity, making fares more affordable and improving networks and trade. In response to a question on climate change, she concurred that this is an especially important issue for the Caribbean.
"The entire world has a role in maintaining island nations, to ensure our very existence and to act more sustainably," she said.
---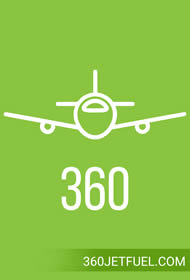 ---
CARIBAVIA '22: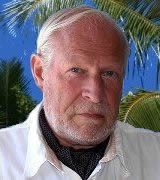 By Cdr. Bud Slabbaert, CARIBAVIA Founder & Chairman.
Think drones. Now think of drones carrying passengers and the abbreviation eVTOL for Electric Vertical Take-Off and Landing, begins to make sense. eVTOL is a new segment of the private/business aviation industry and it will be faster growing than one imagines.
It is all about moving people fast from point to point without hurdles. What is the hurdle in the Caribbean? The water between the islands. The Caribbean is considered the world's region that is the most depending on air transportation. These flying machines can deliver on-demand flights at a more affordable price, and trips from island to island will be quick and easy. It will bring joy of flight to islanders and tourist visitors.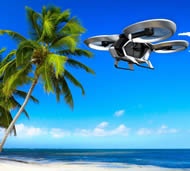 The Bahamas consists of a chain of islands spread out over some 800 km/500 mi. There are some 700 and 2,400 cays in total. Thirty are inhabited. The Turks & Caicos has eight main islands and more than 22 smaller islands. The British Virgin Islands comprise around 60 tropical Caribbean islands. Saint Vincent and the Grenadines, a main island and a chain of 32 smaller islands. These are just examples in the region.
Just imagine what inter island transportation with passenger drones could mean for the development of these territories. Island air mobility with the new flying vehicles will be a game changer for smart archipelago nations. In the future one may read about the many passenger drones moving people around the hundreds of islands, islets and cays of the in the Caribbean. Tourism and travel magazines will highlight the new opportunities to enjoy the region. In an area that is highly dependent on hospitality and tourism, passenger drones will become a tourist attraction to see the islands from above.
---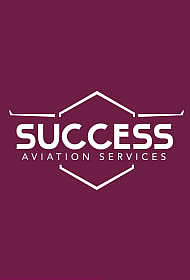 ---
CARIBAVIA '22:
Heed the seven cardinal rules to navigate a crisis
Jeff Chatterton, an expert in aviation crisis communications, advised CARIBAVIA attendees there are seven cardinal rules when dealing with a crisis and speaking with the media and public in general that will deliver a company's reputation intact - post an event.
These include: an enormous amount of empathy, the ability to understand, not challenge (aka "shut up and listen"); address the hot buttons before your audience does; do not take the situation personally; focus on conclusions before facts; continue the dialogue; and understand perception.
Drawing on his numerous experiences that have included the aviation industry, Jeff is the author of Leaders Under Fire: The CEO's Survival Guide to Navigating Corporate Crisis. The book is written for "anyone who values their reputation, and understands how fragile it is today. Leaders who have spent decades building reputations have seen them destroyed in minutes. We'll help you avoid those traps."
www.LeadersUnderFire.com
---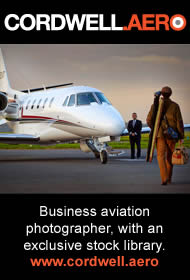 ---
CARIBAVIA '22:
By Alison Chambers, CARIBAVIA Editor.
Melanie Reffes is an island girl living on the sunny island of - Montreal. Born in New York, Melanie is an award-winning travel journalist with an insatiable appetite for the Caribbean
She writes for USA TODAY TRAVEL, Caribbean Journal, CaribbeanTravel.com, Quebec's The Suburban, 10Best and others. She was delighted to be back in St Maarten to offer her expertise on how best to present the Caribbean to overseas media, how to 'pitch' a story and strategies that are best to avoid if you are in PR.
"Please don't email me late at night to pitch a story. I would rather not be disturbed. And don't be familiar if you don't know me, call me Margaret, when my name is Melanie," she started - immediately grabbing audience interest. Don't send me messages 'from the desk of,' or sign off with a faceless media@ contact. I like a name and a telephone number, she continued. And, if I send you an email asking for something, professional to professional, please don't copy 12 other people in the hope that one of them might answer me.
The pandemic has brought a massive change in the editorial landscape, Melanie stated. The freelance world has exploded and there is a lot of competition to pitch strong, authentic, truly interesting travel stories.
---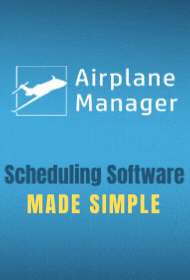 ---

VOLUXIS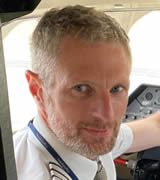 Adrian Price
Leading aircraft management company, VOLUXIS, has appointed industry veteran Adrian Price as its new Head of Training.
Adrian is a highly experienced private jet captain having operated across Europe, Africa, the Middle East, Central Asia and North America, who has worked for the company for the last 14 years.
Andrew Boxer Missen, CEO of VOLUXIS, commented: "I am delighted to see Adrian promoted to the Head of Training position. As a highly capable and experienced pilot, Adrian will be able to develop this crucial Nominated Postholder role and ensure that VOLUXIS continues to maintain the very highest safety and training standards. Adrian has been working for the company for many years and brings to the training table a huge amount of expertise."
The role involves overseeing the smooth running of the company's training department, which primarily involves ensuring that the crew and ground operations teams' training courses are delivered on time and in full regulatory compliance.
Price concluded: "Ensuring that the highest standards of training are maintained is key to our continued safe operation and in not only meeting, but where possible exceeding, regulatory compliance."
---