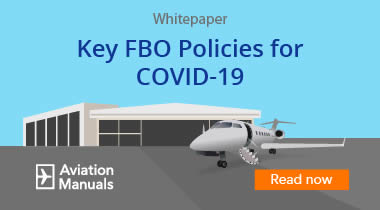 ---

WINGX Global Market Tracker:
Global activity at 2/3 normal, with US buoyed by Leisure travellers
Rolling average daily flight activity has continued to improve in June 2020, with the 9,300 sectors operated on 16th June representing a 22% improvement compared to daily activity at the end of May, and more than 150% growth on the trough in daily activity in April.
WINGX`s weekly Global Market Tracker, published today, reveals that business aviation activity for the first half of June has already exceeded all activity in April, although still trending 33% below the first half of June in 2019. Scheduled aviation activity has shown less resilience, flights down almost 80%. Business aviation share of all fixed wing activity has grown from 12% pre-crisis, to 28% in June.
By region, North America continues to show strongest recovery in business aviation, trailing 30%, with business aviation activity in the core US market 27% sub-par, and only 17% behind 2019 during the most recent weekend in June. European flight activity is still lagging, 48% down on June last year. There is significant variance among countries, with business aviation flights from Germany down by only 26%, Croatia and Sweden around 20% below, Switzerland, Sweden and Russia 30%-40% below, France 50% down. The UK and Spain are the laggards, activity in both markets down by 70%. The UK has suffered a clear setback in its recovery since the quarantine came into force on 8th June.
---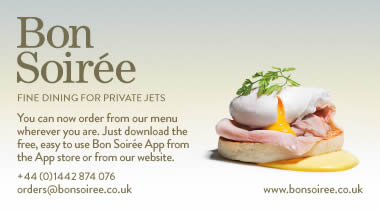 ---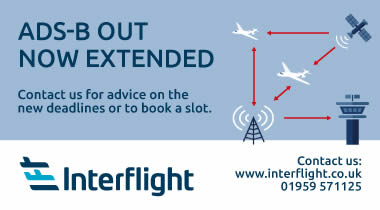 ---
Heralding innovation - through the crisis
Resilient Aviation speaks with Kate Sarsfield.
Kate Sarsfield is the Business and General Aviation Editor for the world's oldest weekly aviation magazine Flight International - which marked its 110th anniversary in 2019 - and leading aviation news and analytics website Flightglobal. Based near London, she reports on aircraft manufactures, suppliers and operations within this large and diverse sector.
This has been the most unprecedented time for aviation and business aviation too. What sort of stories have you been covering, and how is the sector showing resilience?
I've been covering a range of stories; of course Covid-19 related issues dominated the news agenda early on as aircraft orders, deliveries, production and movements slowed, and the industry started to adjust to what you rightly describe as "the most unprecedented time" for business aviation.
It's been very tough, but the industry has shown tremendous resilience. Operators for example have adapted to changing environment by taking on invaluable repatriation and humanitarian work and flying cargo in the place of passengers. Many of our readers are now experiencing Covid story-fatigue, which I can appreciate, so thankfully, there is plenty of other news to report on. Innovation don't stop during a crisis, and this industry is testament to that with a host of new designs in the works from small electric aircraft and urban air mobility vehicles to turboprops and large-cabin, long-range business jets. Watch this space!
---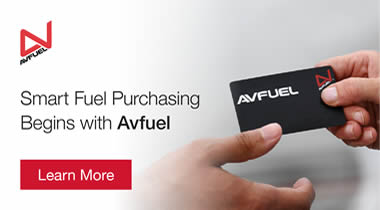 ---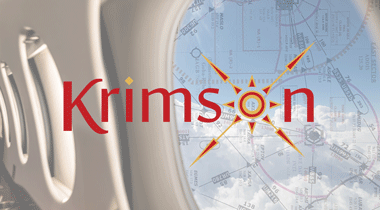 ---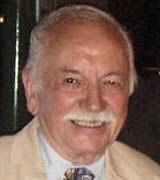 BART International founder Fernand Francois reflects on a long publishing career
Since I was a young boy I was fascinated by aircraft. The owner of a castle near my parents' house regularly made aerobatic flights in an SV4 Stampe biplane over our garden.
After attending the Académie des Beaux Arts in Brussels, and rewarded with a commercial artist's diploma, I embarked on a career in marketing and was lucky to swiftly set up my own advertising company in Belgium. In 1969 I combined my salary and a loan from the bank and started private flying lessons at general aviation airfield Grimbergen EBGB in Belgium.
Private aviation was in its infancy then and flying clubs and pilot schools were struggling to survive. That's when I came up with the idea to launch a two-colour newsletter called Avianews. The print edition would be funded by the advertising from the flying schools, but I also succeeded in rallying support from local aviation related businesses - the early FBOs, small aircraft maintenance shops, etc. Around the same time, May 1973, I was fortunate to buy my first aircraft.
---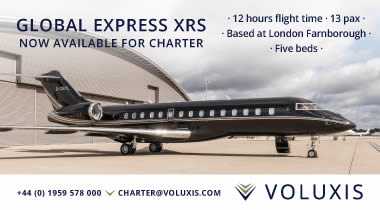 ---
On June 1st, Gama Aviation took full control of helicopter emergency medical service (HEMS) provision for the Scottish Ambulance Service (SAS).
"We went live at 0700hrs this morning as prime contractor," Mark Gascoigne, MD, Gama Aviation, Europe Air, told Resilient Aviation later that day. "It's a big day in Gama Aviation's history."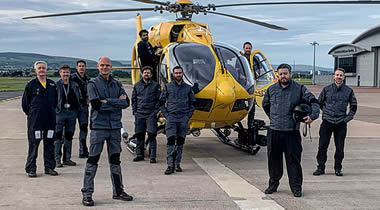 In fact, the company's involvement in Scotland's air ambulance provision reaches back around two decades, both as subcontractor and primary, latterly with the helicopter operation itself subcontracted, but now the service is entirely in-house.
With a new base at Inverness supplementing existing facilities at Aberdeen and Glasgow, the contract employs in excess of 90 staff, around 20 of them added over the previous 18 months to engineer and fly the aircraft.
---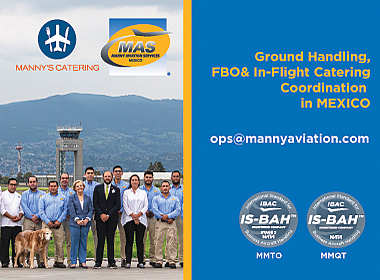 ---
Australia:
Australia's Airly eyes expansion as membership doubles
By Emma Kelly.
Australian private jet membership scheme Airly is looking at expanding in Australia and South East Asia, having experienced a doubling of membership in the last three months, writes Emma Kelly.
The company operates a private jet charter membership scheme on the Australian eastern seaboard, allowing customers to book flights on private jets using the Airly app, either selecting an existing flight or initiating a new one. Once a flight booking has been made a notification is sent to other members, allowing them to book a seat on the flight. Airly says the cost is equivalent to a fully flexible business class flight on a commercial airline.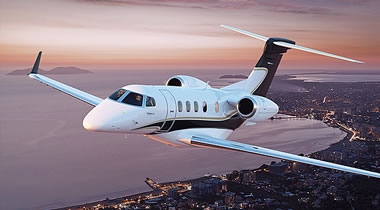 Airly works with a select number of charter operators for the services, including Revesco, Flight Options, NAVAIR, ExecuJet, Light Jets and Edwards Aviation. Primary suppliers are Embraer Phenom jets crewed by Flight Options and Revesco.
---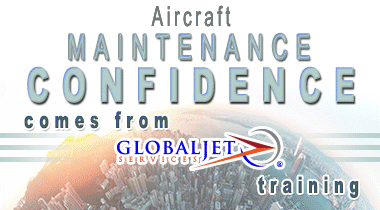 ---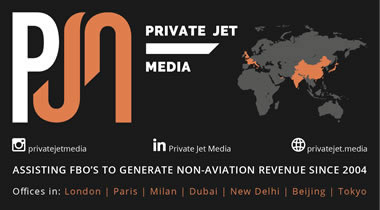 ---
Dublin:
By Sylvie Peron.
Global AVX is a unique global auction site for commercial and business aviation. Launched in late April, in Dublin, Ireland, the new company offers brokers, leasing companies, liquidators, airlines, individuals and corporations, a dedicated aircraft auction and listing platform.
According to Global AVX: "At a time when the market is more desirous than ever of doing business aviation deals, our platform enables brokers to increase their audience, their transactions and their fees at a zero-cost position."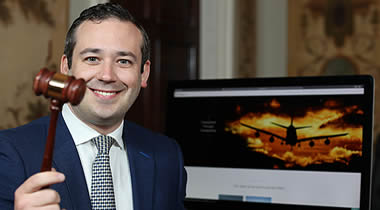 Global AVX CEO, Robert Bourke.
The online auction platform is tasked with the goal of making business aviation transactions more efficient, streamlined and transparent than ever before.
"We want to show to the market that we are looking to form long term relationships with the brokers. To act as the perfect compliment and make brokers lives easier to complete business aviation transactions in a more efficient, streamlined and transparent manner than ever before," says CEO Robert Bourke.
---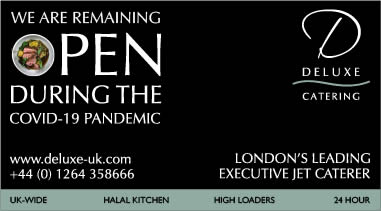 ---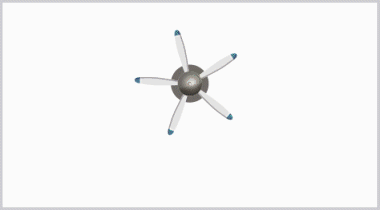 ---

This week . . . Giving Women Wings to Soar
Liz Moscrop talks to René Banglesdorf, CEO of Texas-based Charlie Bravo Aviation about promoting and developing female leadership in aviation.
US Transportation Secretary Elaine Chao recently appointed 30 female leaders to its new Women in Aviation Advisory Board. René was one of them.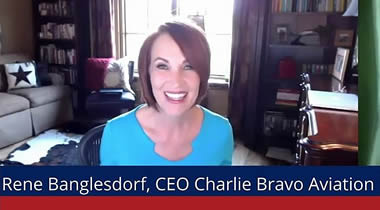 Across the pond Katherine Bennett CBE, SVP Airbus, was a driving force behind the UK's Women in Aviation and Aerospace Charter.
Join both women on June 25 at the International Aviation Womens Association GA Leadership Forum, along with many others at the top of their game. Liz will be moderating a panel specifically about the UK Charter and the opportunities it presents to other nations.
Further information here

watch the video
---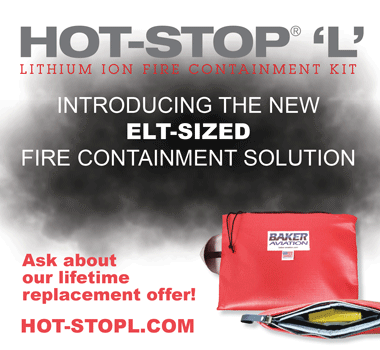 ---
United Kingdom:
AirTanker completes fastest ever non-stop UK-Falkland Islands flights in COVID-19 capability demonstration
By Paul Eden.
The twice-weekly South Atlantic Airbridge, linking RAF Brize Norton, Oxfordshire with RAF Mount Pleasant on the Falkland Islands, is very much bread-and-butter work for AirTanker, which operates the service using a civilian-crewed and registered Airbus A330.
It's an aircraft from the so-called non-core fleet, available to supplement the UK's frontline Voyager multi-role tanker/transport capability.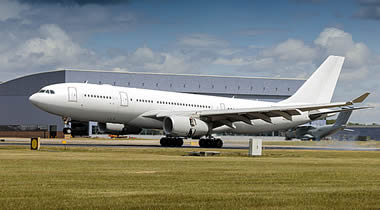 The A330 lands back at RAF Brize Norton on 5th June | Paul Crouch/© UK MoD Crown Copyright 2020
Each mission is usually flown as two legs, both in excess of eight hours and traditionally via Ascension Island, but employing an alternative tech stop since 2018. Now, AirTanker has developed a direct routing that ". . . demonstrates the capability to offer a non-stop flight if restrictions owing to COVID-19 require us to do so."
Much of the non-stop operation was business as usual, but the company highlights: "There was lots of preparation and planning, plus the installation of a crew rest facility to ensure the flight could operate legally and safely."
---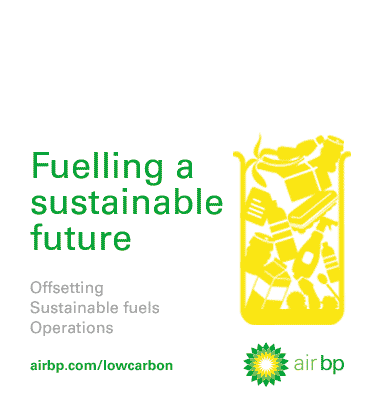 ---

An Extraordinary Job: RAF Search and Rescue by Paul Eden
Thursday, 25th June sees the launch of a thrilling new book written by our very own Resilient Aviation contributor Paul Eden. The Official Illustrated History of RAF Search and Rescue details fascinating, enthralling and sometimes tragic tales of the legendary bravery of the RAF Search and Rescue team.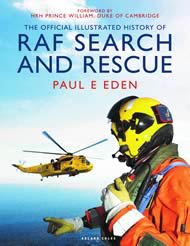 Personal interviews and email correspondence with crew members, including HRH Prince William, Duke of Cambridge, are expertly conveyed, highlights Jane Stanbury.
It is a true testament to the courage and professionalism of the crew members that flew perilous missions to save others, and an absorbing history of the service from its formation in 1941 to its disbanding in 2015.
Stories of spectacularly heroic rescues include the March 2013 mission during which winchman Sergeant Rachael Robinson made six separate hazardous descents to reach a grievously injured French trawlerman in atrocious weather off Milford Haven; the December 2001 Rosebank rescue, after which the entire helicopter crew was treated for the symptoms of smoke inhalation inhaled from the exploding boat below: and the Swanland sortie, which involved the Duke of Cambridge who co-piloted the helicopter, to rescue Russian sailors from certain death.
"The RAF and its people are naturally cautious about what they say. It's often the case that they consider the extraordinary as 'just part of the job', so they'll tend not to mention the things they've done," says Paul, who has worked on writing projects with the RAF for a number of years. His discretion, professionalism and honed writing skills, along with his understanding of, and respect for, RAF procedure underpinned the decision to select him to author the book. This book will resonate with anybody intrigued by the human instinct to selflessly help others in need.
The Official Illustrated History of RAF Search and Rescue - with a forward by HRH Prince William, Duke of Cambridge, by Paul Eden is published by Adlard Coles on 25 June 2020.
---