Scotland
Gama Aviation adds helicopter AOC
By Alison Chambers, Editor
Gama Aviation has taken on the helicopter activity of its long-established Scottish Air Ambulance (SAS) contract with the entry into service on June 1st of two of three brand new Airbus Helicopters H145s, fitted out for EMS work.
One is based at Glasgow, the second at Inverness Airport, supported by a dedicated engineering support team and a new purpose-built facility at Inverness. Gama has heralded the move as a "strategic shift towards the special mission rotary market," complementing its 30 years of fixed-wing capability.
Mark Gascoigne, MD of Gama Aviation, Europe Air, confirmed that Gama's workforce in Scotland has now surpassed 100, with 20 more staff, including pilots, added over the past 18 months, to support the helicopter activity.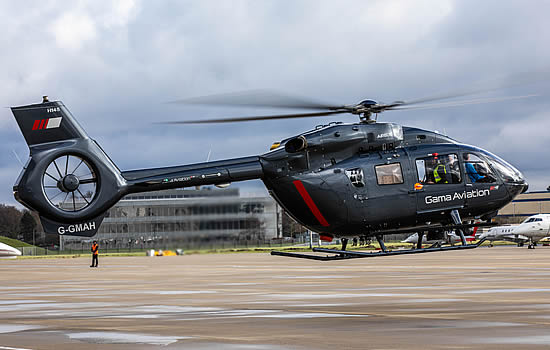 Airbus H145 fitted out for EMS work.
Pauline Howie, SAS Chief Executive, welcomed the new arrivals. "Gama Aviation has consistently delivered a high quality of service for nearly three decades with the Scottish Ambulance Service as part of our emergency pre-hospital care response. Bringing fast medical care to patients, as well as quick life-saving transport to hospitals, these helicopters will continue to support the whole of Scotland when needed during these difficult times and into the future."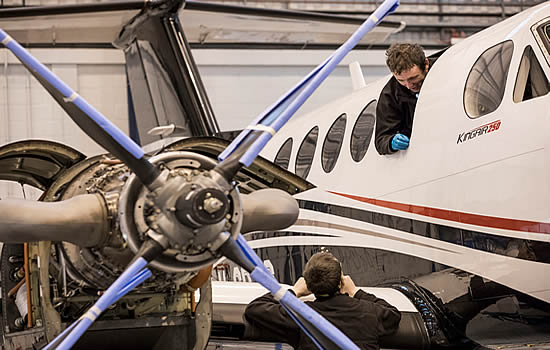 Gama Aviation's SAS contract has created several new jobs for pilots and engineers.
Gama Aviation has been the primary contractor on the Scottish Ambulance Service contract since 2006, including provision of two King Air 200C fixed-wing aircraft and two helicopters. Gama previously subcontracted the helicopter operation to Bond Air Services, which later evolved to Babcock MCS Onshore.