United Kingdom:

Pricing, relationships will be key to bizav's Post-Covid future, says SaxonAir

By Angus Batey
As Resilient Aviation has been reporting since the early stages of the Covid-19 crisis, there are good reasons for private-aviation service providers to be optimistic about the shape of the business on the other side of lockdown. But, one operator argues, the sector needs to look again at its pricing strategy if companies are to emerge stronger.
"Some operators have become very good because they've taken it head-on," says Alex Durand, CEO of Norwich Airport, UK-based rotary and fixed-wing charter operator and FBO, SaxonAir and Deputy Chair of BBGA. "It takes 10 times the effort to do a flight, but it can be done. You'd think, surely you could charge a premium for doing that [significant extra work], but we're seeing an even deeper race to the bottom, because everybody is desperate. There's far too little work going around, so somebody, somewhere is going to do it for the lowest price."
These discomfiting facts have sometimes forced SaxonAir to take the counter-intuitive step of leaving their own aircraft on the ground and fulfilling a booking with third-party aircraft.
"We're not rushing to put our own aircraft into service, and we're actually using other operators because they're cheaper than we're prepared to go - which is not good for us," he says. "It's the age-old thing with the industry. Business is business, and the lowest price gets it."
Ironically perhaps, the crisis is forcing the sector to address what may seem to be an uncomfortable truth to some - that private aviation is expensive.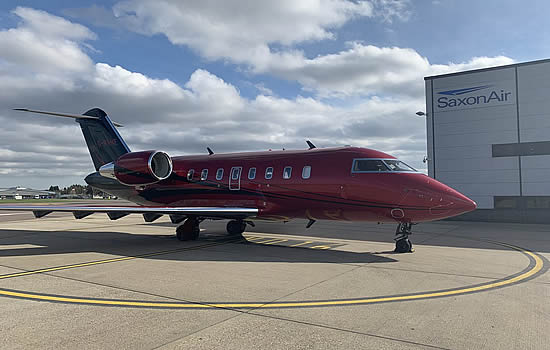 "I think we as a sector have not priced our product at the level it deserves," Durand says. "It's seen as pricey - but that's because it costs a lot for us to exist. We operate significant assets with personal safety involved: the value-add needs to be priced-in somewhere, or the sector is in danger of just vanishing. Our selling price has not changed in years, but the cost of running the business has."
Raising prices in a declining market might seem a high-risk gamble, but Alex argues that customers will be willing to pay if the sector could do more to explain why it is necessary. This will mean providers taking another look at the kind of relationships they have with their customers, and prioritising deeper partnerships.
"If we are less defensive then people will understand us better," he says. "The experience over the last few weeks is there's been a lot of new people coming in to private aviation, thinking it's great, and being bitten by it. We're looking to build longer-term relationships, where you become more of a consultant: it's about, 'Is this appropriate for the thing I want to do,?' rather than, 'Can you get me to Paris on Tuesday?' Maybe not so many clients, but better-quality clients, with the longevity we haven't had."

---
| | |
| --- | --- |
| | Angus Batey is a freelance journalist, based in Cambridgeshire, UK. He has been writing for various titles within the Aviation Week Group for more than a decade, initially covering defence topics. As his contributions to Aviation Week's trade-show daily, ShowNews increased, he has written extensively about business aviation, as well as cyber security, unmanned systems and many other aspects of the aerospace and defence industries. Angus began his career in journalism in the early 1990s. He has frequently written on non-aviation topics including hip-hop music, film, TV, books and cricket for titles including music magazines Mojo, NME and Q, and the majority of the UK's daily newspapers, especially The Guardian and The Times. |
He isn't on social media and doesn't use a smartphone - a consequence of what he's learned from covering IT security, he says - but he does have a website: www.angusbatey.co.uk.
---