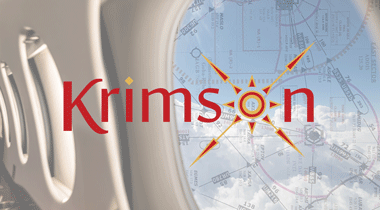 ---

WINGX Global Market Tracker:
Business aviation activity inching back, still 55% below normal
Global business aviation activity is down by 55% through 19th May, compared to the same period of the month last year, according to WINGX`s weekly Global Market Tracker published today.
113,000 sectors flown worldwide this month compares to 254K sectors operated last year, a deficit of more than 141K sectors over the last 20 days. On average, 2,600 business aviation aircraft have been active globally each day this month, 44% of the average fleet normally employed.
But at least the moving 7-day average daily activity has steadily improved, from 4,800 flights on May 1st to 6,600 flights on May 19th. The low-point in business aviation activity in mid-April dropped below 3,700 daily flights. By contrast, global scheduled aviation activity is still close to trough levels, trending around 85% below normal operations.
By region, North America has hosted almost 80% of globally tracked business aviation flights in the month-to-date, activity trending 55% below normal. The European area is still further below, flights down by 62% this month, but has seen relatively the strongest regional recovery in the last fortnight. Flight activity in Oceania has improved by most since March, flights trending down by 31% this month, and South America is hovering at 35% below normal in May. Business aviation activity in Asia and Africa is down just over 50%.
The US and Canada are the two busiest countries for business aviation operations in May, with Australia next busiest due to turboprop volume. Excluding props, France, Germany and Mexico make up the top 5 countries in May 2020. Italy, Spain and the UK are the worst affected countries with well over 70% drops in flight activity this month.
---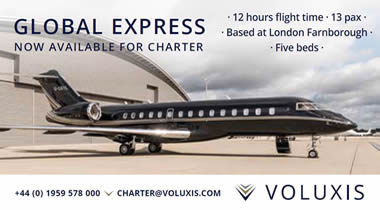 ---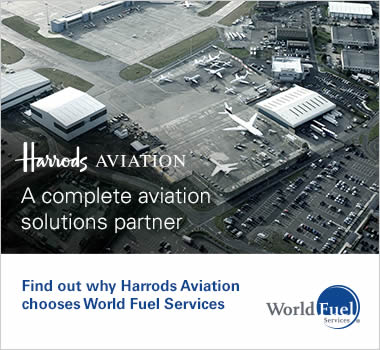 ---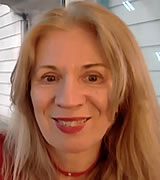 GearUp TV CEO, Liz Moscrop speaks with Alison Chambers.
Liz Moscrop is CEO of GearUp.TV, which provides video storytelling to the private aviation industry. She is a regular contributor to BlueSky News.
Liz has a strong working interest in Diversity and Inclusion. She sits on the Communications Committee for the new UK Women in Aviation and Aerospace Charter and was instrumental in establishing the UK Chapter of Women in Aviation International. Since March 2020 she has been providing remote video services, using livestream and pre recorded footage, including a series of Zoom interviews, "CoVideos," which are running on GearUp.TV's YouTube channel, social media platforms, BlueSky News and Resilient Aviation.
You live in London where the pandemic took hold most fiercely. What were your fears?
Ha! None of my fears were as dramatic as what actually happened to me. I ended up in the Covid emergency room in St Thomas' Hospital - where Boris Johnson had been a couple of weeks prior. And no, I didn't actually have Covid-19. I had a fortnight of - fortunately unfounded - fear, because I'd been in searing pain, and seen a GP who whisked me straight to St Thomas' A&E. They asked me whether I had a temperature, I said I didn't know, which landed me in a sealed room in the Co-Vid area.
---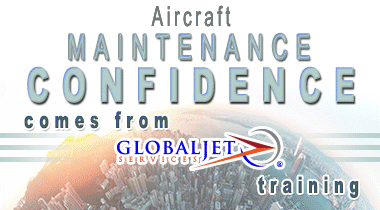 ---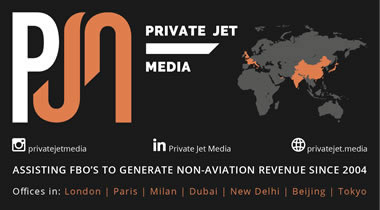 ---
Wichita, Kansas:
Cessna's SkyCourier enters flight test program
Twin utility turboprop makes maiden flight.
Textron Aviation has announced the successful first flight of its new twin utility turboprop, the Cessna SkyCourier. The milestone flight is a significant step toward entry into service for the clean-sheet aircraft, and it kicks off the important flight test program that validates the performance of the Cessna SkyCourier.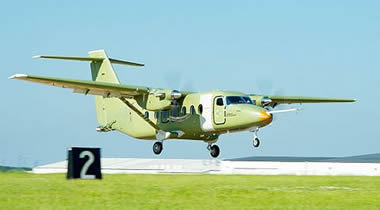 "Today was an exciting day for our employees, our suppliers and our customers. The Cessna SkyCourier performed exactly as we expected, which is a testament to the entire team of men and women who worked together to prepare for this day," said Ron Draper, president and CEO, Textron Aviation. "I'm proud of the way the team has persevered through disruptions caused by the COVID-19 global pandemic and remained focused on getting us to this point."
---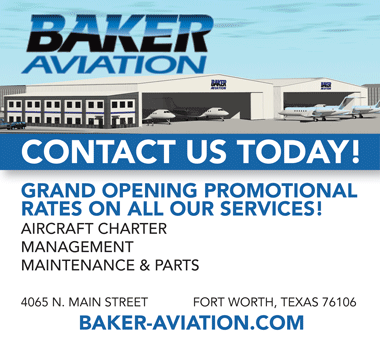 ---

---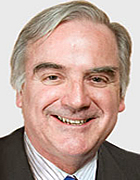 Keeping connected, beachside: Bill Garvey
Editor-in-Chief of Business & Commercial Aviation, Bill Garvey, speaks to Kelly Murphy.
William Garvey has been Editor-in-Chief of Business & Commercial Aviation since 2000 during which time the esteemed monthly magazine received scores of awards for editorial excellence.
Prior to that he was chief editor at Flying and Professional Pilot magazines. Earlier this year he was inducted into the Living Legends of Aviation.
The COVID-19 pandemic has affected all segments of aviation. How do you compare this disruptor with other industry devastations like 9-11, SARS, fuel crisis?
I think the COVID-19 pandemic is unique. I've never seen such startling contraction so rapidly of so many systems, businesses and behaviours we formerly took for granted. The impact on aviation has been almost mind-boggling. The world's airlines went from being hungry buyers of Boeings and Airbuses, to parking them and cancelling scheduled flights by the thousands. Manufacturers ceased manufacturing. Business aircraft operators - corporate, charter and fractionals - were grounded. FBOs were bereft of transients, their fueling trucks parked. All of this seemingly occurred within days. And at the moment, there's no medical solution to the medical crisis. Yes, the economy is in freefall and people are wearying of isolation, but the coronavirus doesn't care. So, as to comparisons with other crises I've seen befall aviation, in my opinion, there are none.
---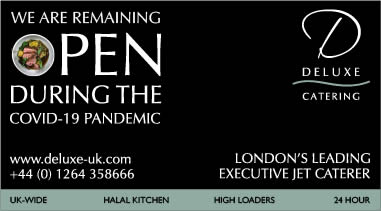 ---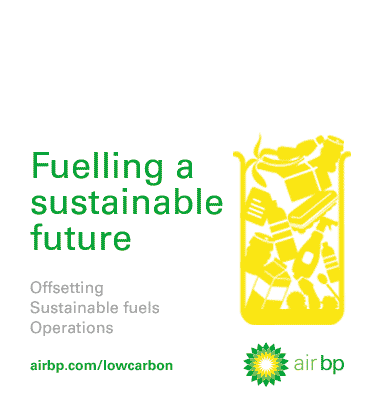 ---
Air bp:
Air bp provides support during COVID-19
As the impact of COVID-19 touches every corner of the globe, Air bp has been active in supporting communities around the world through a number of initiatives, working with customers and partners.
In France it is supporting an initiative led by Aviation Sans Frontières, an aviation charity dedicated to providing humanitarian assistance by donating 60,000 litres of jet fuel for flights dedicated to transporting medical staff and equipment between French hospitals. These flights are carried out free of charge when requested by medical authorities drawing on its 50 locations in the country.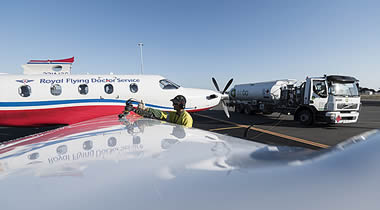 Providing fuelling services to the Australian Royal Flying Doctor Service
In the UK, Air bp is providing free jet fuel for use by the helicopters of a number of UK air ambulance services, supporting their life-saving work during the pandemic. All these services are charitable organisations it already supplies with jet fuel. Yorkshire Air Ambulance and Great Western Air Ambulance receive fuel directly from Air bp, whilst Wales Air Ambulance and Midlands Air Ambulance Charity are supplied by Air bp customer Babcock International.
---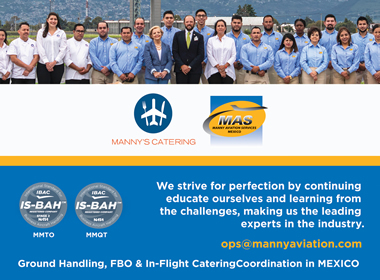 ---

Harrods Aviation has reopened all business units including its London Luton and Stansted FBOs, Engineering, and helicopter management and charter service, Air Harrods.
Paul Norton, Managing Director commented, "Since the easing in the lockdown scenario here in the UK it has been pleasing to see so many customers returning to our facilities, their trust, understanding and loyalty at these difficult times cannot be praised higher. We have been quite surprised at the number of bookings we have taken from both regular and new operators, especially those operating smaller air taxi type aircraft. The lack of clarity on the 14 day quarantine continues to hinder our long range business and I look for certainty on this subject in the coming days."
Operations Dircetor Kerry Besgrove added, "Staff continue to respond well to the challenges and have adapted well to our new stringent cleaning regime and temperature checks before anybody can enter our buildings. We recently published a comprehensive risk assessment to ensure all visitors and staff can feel safe in our facilities."
---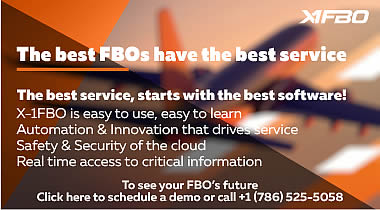 ---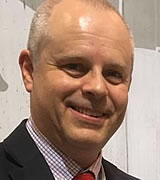 United KIngdom:
Airbus backs The People's Mosquito restoration project
By Paul Eden
The 2020 air show season ought to have been upon on us now, while in the UK we have also just marked VE-Day.
An opportune time then to look at The People's Mosquito, a UK registered charity, which is working to inform and educate the public about the de Havilland Mosquito, defining its place in history through the airworthy restoration of Mosquito FBVI RL249.
Mossy-4. The Flying Heritage & Combat Armour Museum at Paine Field, Everett, Washington, operates Mosquito T.Mk III TV959 one of three New Zealand restorations. RL249 will be externally similar. Photo: David G Schultz.
On 25 March, as the nation locked-down, The People's Mosquito announced it had secured a major backer in Airbus. Jeremy Greaves, Vice President Corporate Affairs and Strategy, Airbus UK, confirmed: "Airbus is a strong believer in preserving wider aviation heritage. For us, the Mosquito is more than a beautiful and iconic aircraft. Airbus has a direct relationship to it as more than 90 were built at our Broughton factory in Flintshire." The Mosquito deserves a place in the nation's heart, alongside the Hurricane, Lancaster and Spitfire, he added.
---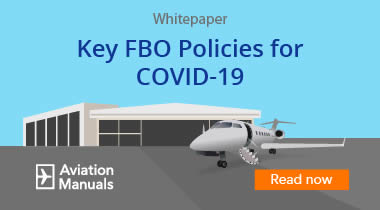 ---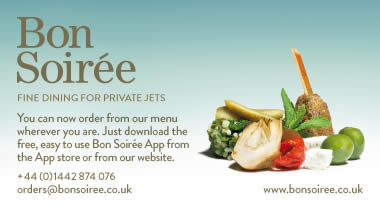 ---
We invited media friends to name their stand out companies / individuals who have made a worthy contribution during the pandemic.
Chloe Wilson, Editor, Regional Gateway and Tim Robinson, FRAES, Editor of Aerospace name their COVID heroes.
Cargo is King: Liege Airport
It's impossible to name just one hero in this whole COVID crisis. So many industry players have gone above and beyond as they rally to support not only each other, but those outside the aviation industry.
Liege Airport has definitely earned its spot in the hero's hall of fame. Just before the UK went into lockdown I was in Addis Ababa, Ethiopia for the fifth Aviation Africa Summit. During a session I was moderating on behalf of Regional Gateway magazine on the sustainable growth of African airports I was joined by Steven Verhasselt, VP Commercial at Liege Airport. A regional hub tucked away in the east of Belgium and catering for around 250,000 (mostly charter) passengers a year plus some business aviation activity, it isn't an airport that featured heavily on my radar. In fact, I had to look it up on a map. Liege Airport is Europe's sixth biggest cargo hub and cargo, right now, is firmly in the spotlight.
---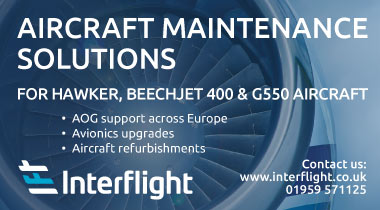 ---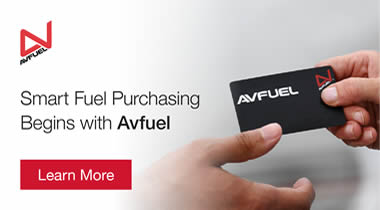 ---

JetFly operated its first UK Pilatus PC-12 PPE flight for charity NHS Heroes Support last Saturday.
UK Director Jonathan Clough and flight crew supported the facilitation of 400kg essential face visors urgently needed for UK hospitals. The visors were flown from London Biggin Hill to Liverpool John Lennon Airport.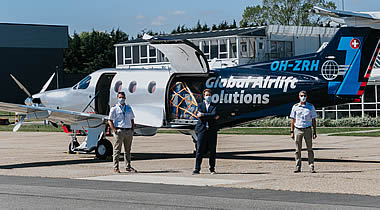 To date 100 flying hours, donated by JetFly owners, have been used to ferry essential medical equipment around Europe.
---