Our Resilient Heroes
We invited media friends to name their stand out companies / individuals who have made a worthy contribution during the pandemic.
Chloe Wilson, Editor, Regional Gateway and Tim Robinson, FRAES, Editor of Aerospace name their COVID heroes.
Cargo is King: Liege Airport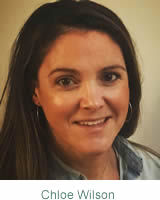 It's impossible to name just one hero in this whole COVID crisis. So many industry players have gone above and beyond as they rally to support not only each other, but those outside the aviation industry.
Liege Airport has definitely earned its spot in the hero's hall of fame. Just before the UK went into lockdown I was in Addis Ababa, Ethiopia for the fifth Aviation Africa Summit. During a session I was moderating on behalf of Regional Gateway magazine on the sustainable growth of African airports I was joined by Steven Verhasselt, VP Commercial at Liege Airport.
A regional hub tucked away in the east of Belgium and catering for around 250,000 (mostly charter) passengers a year plus some business aviation activity, it isn't an airport that featured heavily on my radar. In fact, I had to look it up on a map. Liege Airport is Europe's sixth biggest cargo hub and cargo, right now, is firmly in the spotlight. And its deserves to be. Liege Airport epitomises everything that's great about an industry that is on its knees yet pulling together to respond to the coronavirus crisis by facilitating the safe, efficient and essential transport of goods including critical medical supplies and equipment.
The airport was selected by the World Health Organization and the World Food Programme as one of seven airports around the world to serve as a hub in the transportation of supplies, including masks, gloves and testing kits. To accommodate the additional cargo loads Liege established an additional pop-up handling facility in just five days. The temporary facility will close at the end of May. It is thanks to the resilience of its personnel, ground handlers, customs staff and everyone in the local cargo community who continue to come in to work every day that the airport has been able to continue its operations. They might not be frontline staff, but the airport's teams are a critical link in the supply chain ensuring essential medical equipment is delivered to the hospitals and frontline staff that so desperately need it. More in the June issue of Regional Gateway magazine.
Project Wingman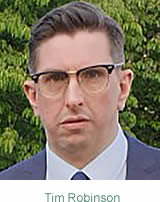 There have been many examples of the aviation community coming together in this time of the unprecedented crisis - and it is difficult to single any one individual, organisation or company out.
However, it is worth highlighting an excellent initiative from the UK in which grounded pilots and cabin crew came together to support hard-pressed front-line NHS workers battling the virus. Under Project Wingman, which began in April at Whittington Hospital in North London, furloughed pilots and cabin crew from different airlines created a 'first class airline lounge' where NHS workers at the hospital could unwind with cup of tea, a friendly chat and first class passenger-style pampering.
Aircrew and cabin crew, well used to putting people from all walks of life at ease in stressful situations, are thus proving a valuable resource of trained volunteers to support those nurses and doctors dealing with daily life and death decisions fighting the deadly Coronavirus.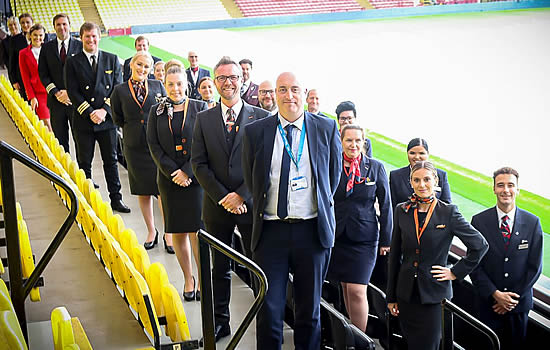 This initiative is proving so successful that it has now expanded from Whittington Hospital to 11 other hospitals including Edinburgh and Birmingham - with pilot and cabin crew volunteers from airlines such as British Airways, easyJet, SAS and Virgin Atlantic to name but four, donating their time and skills to be a friendly 'wingman' to NHS staff.
Going 'above and beyond' and helping in this way shows the true character of aviation - despite being grounded from flying, these airline volunteers are helping to lift the spirits of those dealing with the effects of this pandemic.
Suzanne Gordon-Wilson is usually a Cabin Service Director with British Airways. She is now spending time at Frimley Park Hospital in Surrey, for Project Wingman:
"After the hubbub of aircrew life, like many of my colleagues, I found it very hard to adjust to having my wings clipped on furlough. Project Wingman has been a God send, enabling us to don our uniforms and be part of a dedicated supportive team doing what we do best – caring for others' well being. We may not be at 35,000 ft, but it is so rewarding to look after our very deserving and appreciative NHS staff and make a contribution in these challenging times."
Aerospace's Bill Read covers aviation's efforts to help out here