How have aviation event organisers responded to COVID19?

By Jeremy Parkin.
From early March, aviation event organisers responded to the pandemic, and so far at least 135 aviation industry events have been postponed or cancelled. To all intents and purposes, conferences and exhibitions have been entirely closed for March to August inclusive, although only a handful are ever scheduled for the vacation months of July and August.
Looking ahead, seven events scheduled for September are already affected, including the RAA Regional Airline Association's annual convention, scheduled to start 29th September. Many more events are expected to follow, and monitoring the event websites suggests that decisions to be made in June will dictate how many remain running in September.
With the resilience demonstrated across our industry, a number of different approaches have been made by event organisers. Initially, a number of spring events were put on hold to the autumn, but with so many looking at that idea, some inevitably fell by the wayside.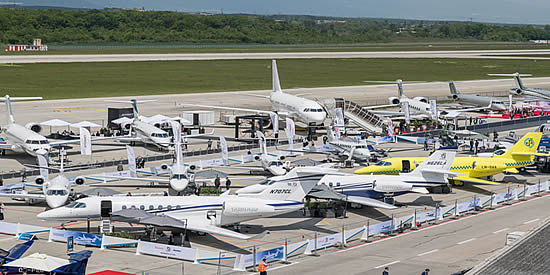 EBACE 2019 | Photo courtesy EBAA
The majority of events which involve open air aircraft parking and flight demonstrations have been cancelled to 2021. In contrast, conferences are much more flexible on rescheduling and postponement to later in 2020.
In some cases, conferences have continued on the originally-planned dates. but with everything delivered online. Specialist Insight, who run the well-known Corporate Jet Investor and Helicopter Investor conferences have built up a very successful following on the CrowdCast platform. By the end of May, Specialist Insight will have completed 10 webinars.
Other more opportunist approaches have been seen too. Asian Sky Group grasped the opportunity of ABACE being cancelled in late April and ran a series of eight online events over the same three days, in association with AsBAA, the Asian Business Aviation Association.
Looking ahead, the aviation conference world is likely to look very different. As the pandemic changes the work habits of many of the workforce, so new opportunities online have not only been used as a stop-gap, but also been explored as a potential way forward. For attendees, there's a balance to be had between the face-to-face meetings of a live conference and the travel cost of attending in-person. For organisers, the challenge is to monetise online events effectively.
On Wednesday 13th May, the day after Boeing CEO David Calhoun warned of the potential for a US Airline to fail, a very significant milestone was reached. The stock price of tech darling Zoom Video Communications closed with its market capitalisation higher than all 11 quoted US airlines combined.
We should expect the "new normal" to include more remote working, more video calls and more conferences online.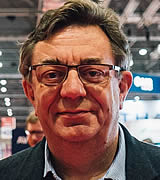 ---
Jeremy Parkin launched the world's first helicopter industry news website in 1999, and has focused his aviation journalism on the rotary-wing world ever since. His website HeliHub.com brings together both news stories, safety data and Jeremy's insight on the industry, which is under-pinned by an extensive network of contacts. HeliHub is run by a globally based team. Jeremy worked for one of the largest IT companies for a number of years, and managed teams spread around the globe from his home office in the UK.
---