United Kingdom
Airbus backs The People's Mosquito restoration project
The 2020 air show season ought to have been upon on us now, while in the UK we have also just marked VE-Day. An opportune time then to look at The People's Mosquito, a UK registered charity, which is working to inform and educate the public about the de Havilland Mosquito, defining its place in history through the airworthy restoration of Mosquito FBVI RL249.
On 25 March, as the nation locked-down, The People's Mosquito announced it had secured a major backer in Airbus. Jeremy Greaves, Vice President Corporate Affairs and Strategy, Airbus UK, confirmed: "Airbus is a strong believer in preserving wider aviation heritage. For us, the Mosquito is more than a beautiful and iconic aircraft. Airbus has a direct relationship to it as more than 90 were built at our Broughton factory in Flintshire." The Mosquito deserves a place in the nation's heart, alongside the Hurricane, Lancaster and Spitfire, he added.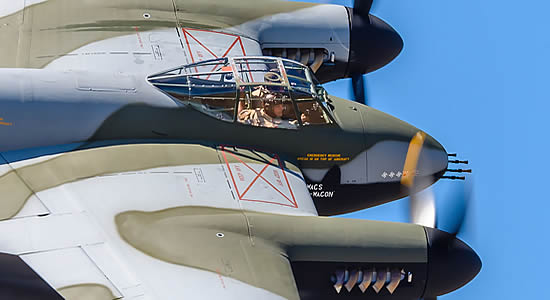 Mossy-4. The Flying Heritage & Combat Armour Museum at Paine Field, Everett, Washington, operates Mosquito T.Mk III TV959 one of three New Zealand restorations. RL249 will be externally similar. Photo: David G Schultz.
The possibility of seeing this distinguished aircraft appear in national events of celebration and commemoration is very strong given that The People's Mosquito's Operations Director is Wing Commander Bill Ramsey, formerly of the Red Arrows, an ex-RAF Battle of Britain Memorial Flight Lancaster pilot and, most recently, the last captain to fly Vulcan XH558 with the Vulcan to the Sky Trust.
In building the Mosquito, de Havilland pioneered new methods for the construction of composite airframe components, albeit in wood, while Airbus pioneered the use of modern composite materials in even larger airframe structures. Stewart Charman, Communications Director at The People's Mosquito, explains: "The Mosquito helped pioneer the use of composite construction techniques. The combination of spruce/birch and Ecuadorian balsa de Havilland employed in its construction delivered immense strength while remaining very light. Both wood and modern composites consist of tiny fibres suspended in a cellulose or polymer carrier, ingredients that by themselves have little strength but when combined create an extremely strong matrix."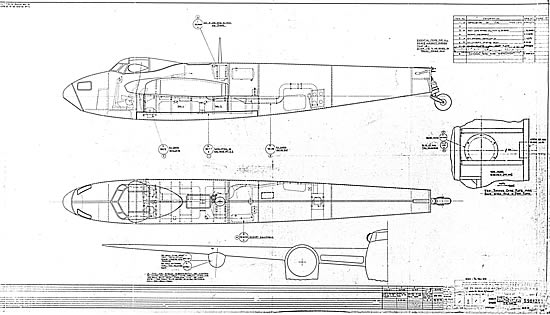 Technical-drawing sample. A section from one of 22,300 original de Havilland drawings in The People's Mosquito archive.
While New Zealand has become the centre of recent Mosquito restorations, The People's Mosquito decided to base its project with Guy Black's Retro-Tec in East Sussex, UK. The aero-engineering firm, founded in 1994, also has access to the original de Havilland plans.
"Supporting a UK build was among the key drivers as we sought to leverage our unrivalled mass of original de Havilland drawings," said Stewart Charman. "It gives our supporters the chance to see the work happening at first hand; to smell, hear and touch work in progress. We were aware that the costs associated with completing a restoration in the UK would, in all likelihood, increase our project cost. However, The People's Mosquito Board felt the benefits of direct UK CAA oversight, supporter access, the opportunity to invest in UK engineering and the availability of funding options easily outweighed the costs."
The Airbus connection provides financial support, but also gives credibility to the project. "The fact that a global aerospace giant has been willing to put its name behind The People's Mosquito represents a huge vote of confidence.
With the project just a few months into what's expected to be a five-year restoration, work is continuing as much as possible during the coronavirus crisis. The total project cost is likely to be £8 million.
"Ultimately, since we're not bankrolled by a US millionaire like some warbird restorations, our progress is driven by available funds and funding is a collective effort," Charman states. "The faster we secure the financing we need, the faster we can return a Mosquito to UK and European skies.
"Backed by growing public support, we hope that Airbus's endorsement acts as a catalyst for other UK businesses wishing to celebrate engineering excellence and innovation."
Any companies interested in supporting the restoration of RL249 can contact the team direct via sponsor@peoplesmosquito.org.uk. Its dedicated fundraising campaign, featuring several reward levels for donors, each offers unique opportunities for supporters to add their name to the story of the Mosquito.
"The ongoing coronavirus pandemic has meant many aviation enthusiasts have been deprived of the chance to enjoy the 2020 air show season. We hope some of that concessionary spend will be channelled towards RL249's restoration. Individuals can support our work via www.peoplesmosquito.org.uk"

---
| | |
| --- | --- |
| | A life-long, profoundly passionate aviation enthusiast, Paul E. Eden began writing about aircraft in 1996 and became a freelance aerospace writer and editor in 2003. He says his addiction began with a Matchbox Spitfire model kit and the Ladybird Book of Aircraft, around 1975. Since then, he has written for the Official RAF Annual Review and Salute publications, and currently edits and writes Executive and VIP Aviation International magazine. A regular contributor to a number of specialist publications, including Aerospace, the journal of the Royal Aeronautical Society, and airline, cargo and flight test magazines, he also blogs for Runway Girl Network. |
His first book for Bloomsbury, The Official Illustrated History of RAF Search and Rescue, is scheduled for publication in June 2020.
Blog: https://pauleeden.wordpress.com
http://uk.linkedin.com/pub/paul-e-eden/15/9a5/671
Twitter: @TwoDrones
---