Europe's regionals hampered by finance support

By Keith Mwanalushi
The devastation caused by the Coronavirus pandemic has enabled some airlines across Europe to tap into loans and guarantees pledged by their respective governments to deal with the economic impact from Covid-19.
Unfortunately, for some regional airlines especially, financial aid packages are few and far between.
Montserrat Barriga, Director General at the European Regions Airline Association (ERA) tells Resilience Aviation that the ramifications of Covid-19 are not exaggerated when it comes to the likely outcome it will have on the air transport industry in Europe: " If cash is not available through state aid and public guaranteed loans are not made available to all European airlines soon, many will disappear creating a huge void in the sector that will ultimately destroy the competition levels we have enjoyed until today."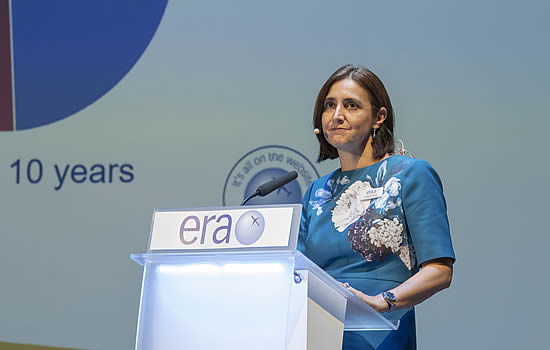 Montserrat Barriga, ERA Director General.
Covid-19 has struck regional operators hard and in times of crisis, these airlines are often the most exposed. Regional carriers survive on smaller margins therefore are more susceptible to going bust or being taken over by larger carriers.
"Air travel in Europe as we have known it will cease to exist," warns Barriga. "Larger carriers will indeed survive thanks to state aid that only larger wealthy states will be in a position to offer, and small to medium-sized airlines, in the best-case scenario, will be acquired by them."
Thomas Reynaert, Managing Director at Airlines for Europe (A4E) is under no illusion that it will take time, financial sacrifice and hard work for airlines to recover from the damage caused by the pandemic.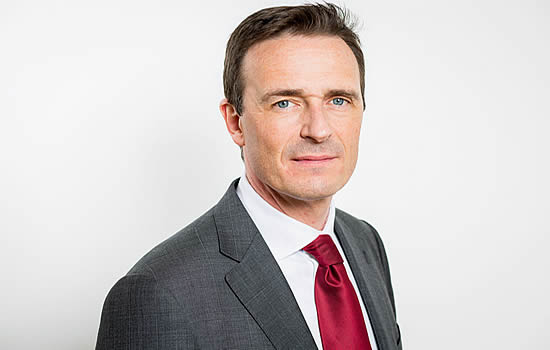 Thomas Reynaert, Managing Director, Airlines for Europe.
Reynaert says since the beginning of the crisis, A4E has called for a waiver of ATC charges in 2020 and a deferral of aviation taxes at EU or national level to aid in the sector's recovery. "Simply put, any fiscal burdens should be postponed or suspended until the industry is back on a sound operational and financial footing."
The airline community at A4E welcomed the stimulus package announced by the European Commission on March 13th, 2020 which provided a temporary state aid framework enabling member states to support airlines through this unprecedented crisis, if needed. "It is important that the Commission ensures that state aid granted during the crisis does not fundamentally distort the otherwise healthy and strong competition amongst European airlines which has contributed to more choices and lower fares for passengers over the last decade," he adds.
Reynaert makes it clear that airlines should be eligible to benefit from EU funds made available to tackle the economic crisis, as they will be instrumental in ensuring a swift recovery of the European economy at large. "Finally, EU and national measures should also help airlines to meet their liquidity needs, for example via loan guarantees or credit facilities, as needed," he adds.
As some airlines begin to resume some level of scheduled service, Barriga points to a few key priorities for member airlines and calls for clear measures across the EU and third countries to be implemented urgently.
"A strategic set of processes and protocols can and will need to be implemented to make this happen that would re-establish confidence in flying. Quarantine measures should be avoided as they will enforce a stalemate situation that benefits neither the passenger nor the airline. Collaboration is needed by all involved otherwise the pathway to reconnect and reunite Europe will remain long, lengthy and economically devastating."
ERA supports the action of enhanced cleaning and disinfecting practices, as well as the use of face masks and coverings by passengers, flight and cabin crew, and all operational ground crew for the entire travel experience.
Just recently, ERA welcomed three new airlines to membership, Air Serbia, SprintAir and German Airways.
---
| | |
| --- | --- |
| Twitter: @KeithMwanalushi | An aviation enthusiast since childhood, Keith Mwanalushi started his aviation career as an account executive at a public relations firm. He was responsible for coordinating PR campaigns on behalf of British Airways in Zambia. Upon moving to the UK in 2004, Keith has fulfilled several roles as an aviation journalist and editor for several industry leading publications including African Aerospace, Arabian Aerospace, Low cost & Regional Airline Business and Airline Cargo Management. He is currently editor-in-chief at AviTrader MRO. Keith has accrued 20 years' experience in airline PR, as a qualified practitoner and aviation journalism collectively. He lives in London and his closest 'regional' airport is London Heathrow. Keith enjoys travelling for business and leisure and can't wait to get airborne again. |
---