MRO:

Maintaining calm in a pandemic

Ian Harbison reviews the challenges faced by MROs during the COVID restrictions.
When COVID-19 restrictions began to bite, many MRO facilities were coming to the end of a very busy winter season, with hangars and workshops still full of aircraft and components. Hopefully that will provide a bit of fat to live off until demand returns.
However, it also meant that the work had to be completed under a new regime. That included a deep clean of the facilities and the provision of hand sanitisers and other protection. Personnel who could work home from were encouraged to do so and, of course, there were furloughs.
Ensuring that social distancing was maintained also became important, although different companies took different approaches. One obvious problem was large numbers of staff arriving and leaving simultaneously at shift changes. By using fewer people per shift and staggering the shift patterns, this meant the numbers involved could be reduced to safer levels. One company split the work force into two distinct groups, each working three days on a longer shift - if there was any infection, only one group would be affected. As at mid-May, not only had that policy worked, the effectiveness of the general protection measures that were introduced meant that not a single case of COVID-19 had been registered.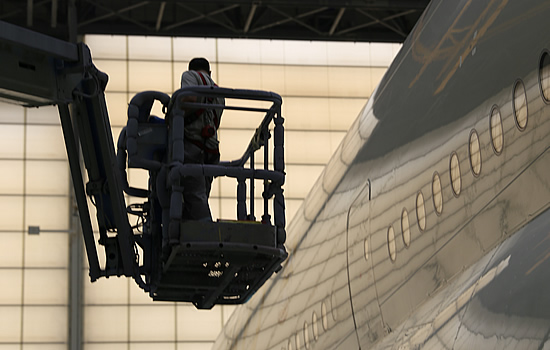 At another MRO, restrictions in the hangar included having only one person working in the flight deck at any one time, while the number of people in the cabin was limited depending on aircraft size. Externally, an aircraft is usually divided into a number of working zones, but these could simply be staffed with fewer people than usual. While these precautions slowed down progress, they allowed work to continue. In workshops, lighter equipment could be repositioned to ensure safe separation while, for heavier equipment, using fewer people provided the best solution.
Particularly for component maintenance companies, the new environment, with a reduced workload, offered opportunities to clear any backlogs but is also meant that items held in inventory that had not been touched before could now be repaired. This strategy, as well as providing continuing work, means additional assets will be available once flying resumes and demand returns.
This also an opportunity to use the slow time to provide additional training for staff. The use of online training courses makes this easier but reducing classroom sizes is another safe option, while hands on training is still possible with sensible precautions. In most cases, this will be refresher training but some companies that were planning to introduce new equipment or processes are taking advantage to prepare their staff in advance.
It might be assumed that any aircraft on overhaul will have been pulled out of the hangar and parked but it will still have to be looked after, as will any grounded aircraft. Airlines and business aviation companies without inhouse maintenance facilities will have flown their aircraft to a reputable MRO for care and maintenance and smart leasing companies will have done the same with aircraft (where the customer may not survive.) It is better that the asset is somewhere safe, avoiding possible legal battles to recover it later.
Of course, the current situation is less of a problem for those companies with support contracts with freight operators. This sector has have been flying their aircraft at unprecedented utilisation levels, while those passenger aircraft being adapted to carry cargo - from the Airbus A380 to the Pilatus PC-12 - are also racking up the hours.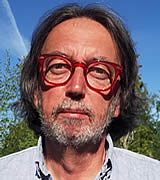 ---
Ian Harbison is freelance Editor of MRO Management and Low Cost and Regional Airline Business magazines as well as a freelance journalist specialising in maintenance, interiors, training and environment/sustainability. He has worked in the industry for decades, including handling PR for a regional aircraft manufacturer and a defence electronics company.
---