This week, a highly original account of the COVID-19 pandemic's impact on business aviation, from aviator, operator and celebrated author, Zak Knight
Nowhere to Run
---
The only sound to disturb the night is the distant hum of refrigerated containers over the far side of the field. It's early May and a gentle warm breeze has made its journey north from the Med and briefly disturbs the leaves of a Weeping Fig perched on a shelf by an open window.
The peace is suddenly broken by the familiar ringing tone of a mobile phone and the FBO team leader picks it up. She listens carefully, making some notes on her iPad, queries a co-ordinate and hangs up. We have a brief chat and I make a quick assessment of which of our two available helicopters is suitable for the pick up.
This is our life now. A few months back my partners and I sat round our videoconferencing screens and, with all our training cancelled, were discussing furlough/termination packages for our aircrews and back room team . . . now we're flying critical meds to destinations around France and other destinations in Europe. Our fleet has been swiftly adapted from charter/training Ops to flying meds and essential equipment to supplement conventional operations, although we're not configured for medevac.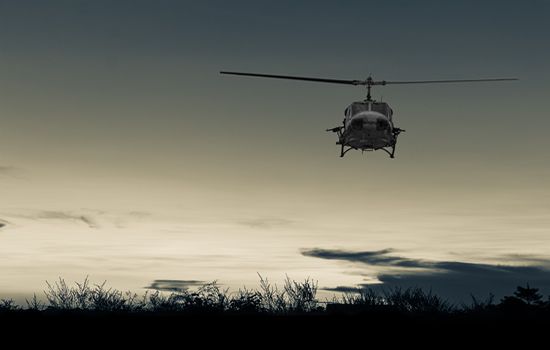 We're flying night Ops only, but the shifts often extend to 15/16 hours with essential MRO running during the day. The immediate mission is to pick up a consignment from a warehouse east of Toulouse and deliver to a hospital west of Aix-en-Provence. We're able to verify the weight of the consignment and the team join me in the briefing room.
The previous week we received a briefing from the police, along with other operators and the military. Organised criminal groups were targeting airfields and hospitals. It appears COVID-19 had not been sufficient impetus for criminals to lockdown - in fact, the opposite. As the normal supply lines for criminal gangs had been disrupted so they'd turned to raiding hospitals (often disguised as medical staff) and airfield warehouses, some of which were being used for meds, equipment and general storage.
It would appear social media junkies were supplying extraordinary information on their place of work, to include detailed profiles on position/security/facilities/access/products and, of course, a selfie. The Twitterati were though, unwittingly, simply identifying themselves and their place of work as targets for organised crime.
There had been a number of violent raids elsewhere in Europe and the gangs were indiscriminate; they were after everything . . . drugs/breathing aids/PPE/oxygen cylinders/bedding/food . . . nothing was off limits. Apparently organised crime had been emboldened in the belief that the police and government agencies were distracted by coronavirus. Needless to say we have upgraded our cyber security and banned all internal social media.
The security briefing also included detailed guidance on cybercrime, callsign and communication protocols . . . the police had credible intelligence that criminals could access operator's data and aircraft with a view to attempting an intercept of consignments. There had been some discussion of our own security and some of our aircrew had wanted to carry a firearm but the police, wary of escalation, said No!
We run through the mission briefing and the crew head out to the AS355 for pre-flight, whilst the rest of us return to the Ops room. It's still weird to look at our screens and see only a handful of plots for our region, pre C19 it'd have been hundreds.
The helicopter lifts and they head off to the east. As the sound of the Twin Squirrel's rotors fade one of our other units, in the air near the Spanish border, calls in with their flight level and position, but have raised concerns about access to a pharmaceutical complex where they are to receive a consignment.
The team has already scanned the site but there's further scrutiny of the online charts and Geoportail. There are some power lines and a large metal structure to the west of the facility and it's clear that the pilot's uneasy about landing at an unlit site. We jointly make the call to designate an alternate, a small football stadium about a mile from the complex. We're immediately on the phone and there follows lots of grumbling from the head of logistics at the pharmaceutical company, but he understands the challenge and agrees the change.
Through the night we co-ordinate with our various units scattered around Europe and update our Ops board accordingly, as we liaise with the various organisations and government agencies involved.
Towards the end of our Ops cycle I wander out onto the apron with a coffee and have a look up at a pre dawn sky. This whole process reminds me of years past and time spent in conflict zones - crazy frenetic periods followed by hours of waiting around.
My focus wanders across to the humming refrigerated containers where the local hospital is now storing bodies, having run out of space at their mortuary. Also, the hospital mortuary's refrigeration system broke down the previous week and, with the service company slow/reluctant to attend, bodies were arriving in the pathology lab seething with maggots and covered in mould!
Just to drive home the impact of COVID-19, one of the airfield's hangars had replaced its resident aircraft with empty coffins . . . awaiting a ready supply of new customers.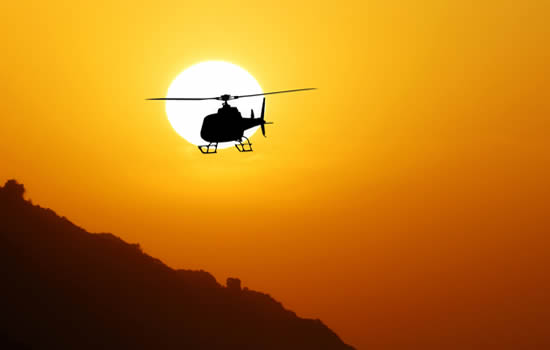 I look to the east and the first rays of morning sun nudge above the trees. From an accommodation block somewhere a lone saxophonist, clearly unconcerned about neighbours, starts up with a reasonable rendition of the sax solo from 'Born to Run' and the distant melody wafts across the airfield. Hmm, it occurs to me though, that with this particular enemy, there really is nowhere to run!
---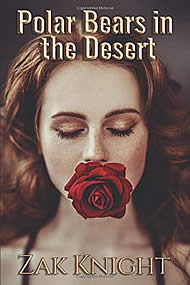 Zak Knight is an aviator, operator and celebrated author.
His latest novel, 'Polar Bears in the Desert', was published in October 2019 and is available in paperback or Kindle from Amazon: