Washington,DC:
NBAA President and CEO, Ed Bolen, speaks to Resilient Aviation about how the industry has shone and the Association's plans for a Virtual NBAA early December.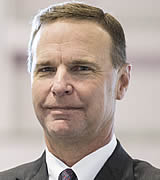 Were it not for the Coronavirus pandemic, we would be gathering in Orlando, FL, this week for the annual NBAA-BACE Convention.
How do you feel the industry is fairing through this prolonged crisis?
It's certainly a mixed picture. Tens of thousands of workers have been laid off and flights at many airports dipped by half or more. As you've seen, sales reports from the General Aviation Manufacturers Association (GAMA) have been rather grim for the year, as companies and operators hold off on new aircraft purchases.
That said, we're also seeing the potential for business aviation to attract new clientele and flight activity, particularly in the charter market. Much of that has come from passengers left with few alternatives for business travel as commercial airlines have reduced or even eliminated services to smaller communities.
Mobility will certainly play an essential role in restoring our economy, and business aviation will be an important part in helping the nation emerge from a moment unseen in recent history.
What are your thoughts on how business aviation has responded to COVID-19?
---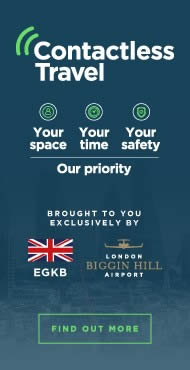 ---
Airbus Corporate Jets:
As we go to press, news comes in from Airbus Corporate Jets (ACJ) it is launching the ACJ TwoTwenty business jet.
In doing so it has created a whole new market segment "The Xtra Large Bizjet" for those who fly by the mantra that bigger is better.
Described by ACJ as a 'clean-sheet design,' the TwoTwenty business jet is based on Airbus' A220-100 (the former C Series) and features advanced materials and state-of-the-art technologies.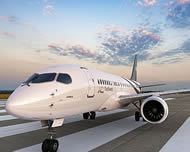 It offers three times more cabin space, but impressively a third less operating costs, benefitting from the high performance of Airbus' latest A220 family.
The quietest, cleanest and most eco-friendly aircraft in its category, the A220 Family features a 50% reduced noise footprint compared to previous generation aircraft, and up to 25% lower fuel burn.
---
---
Wichita, Kansas:
Bombardier has announced the newest addition to its diverse business jet portfolio - the Learjet 75 Liberty light jet - now in service with the first delivery to long-time Learjet operator Alex Lyon & Son, an auctioneering firm that operates throughout the United States and beyond.
"The Learjet 75 Liberty is a value-added business tool for those seeking a safer and more efficient travel option," said Peter Likoray, Senior Vice President, Sales and Marketing, New Aircraft, Bombardier Business Aircraft. "This achievement would not have been possible without our highly skilled team members in Wichita, who are incredibly proud to be delivering the best Learjet yet."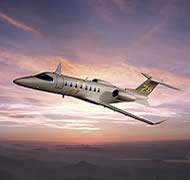 Bombardier is announcing this entry-into-service as its first-ever virtual customer event unfolds. This week, Bombardier will guide customers through personalized visits of its business jets, and showcase the innovative digital tools it has developed to help customers interact with the industry's leading aircraft portfolio.
---

---
United Kingdom:
Aviation Action widens its support net
Since its creation in May in the teeth of the pandemic, the charity Aviation Aviation is lending support to individuals in a growing number of sectors.
Airport workers, dispatchers and ground handlers to security personnel and passenger service agents make up a significant sector, says founder Chris Wild, but no one group makes up more than 10% of total candidates. We also have a significant number of engineers, cabin crew and fight crew we are helping, as well as travel agents, aviation consultants, graduates and others.
"Worryingly, organisations are typically shedding 25 to 30% of their workforce. This is significant and more so because only the larger organisations (and biggest airlines) make press headlines. The fact is there are hundreds of companies in the supply chain shedding jobs. We are talking 85,000 and 102,000 lost jobs and this is just colleagues directly employed in aviation. The furlough scheme finishing at the end of October and alas this is only going to deliver us more people in need, he warned.
Business aviation is likely saviour
Business aviation has undoubtedly performed stronger during the pandemic as discerning individuals have switched to private aviation, often owing to the lack of alternatives. This is a sector we are watching closely as it will most likely recover more quickly than the airlines. As such, the opportunities presenting themselves are weighted in bizav, as well as cargo.

---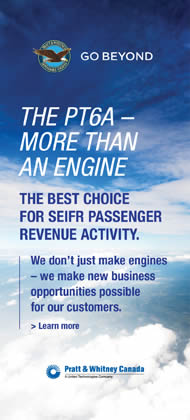 ---
Montreal, Canada:
Bombardier aviation chief departs
The head of Bombardier's aviation division, David Coleal, is leaving the company as it streamlines its senior leadership team and transitions to a pure-play business jet company.
As part of this process, the Company has eliminated the Bombardier Aviation president role and announced that David Coleal will depart the Company.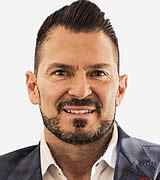 David Coleal
"With the sale of Bombardier Transportation nearing completion, we are preparing for our future as a business aviation company," said President and CEO, Éric Martel. "Our goal is to create a leaner, more agile and customer-centric company to better capture growth opportunities with our industry-leading business jet portfolio. This includes simplifying our corporate leadership structure."
Coleal rejoined Bombardier in 2015 having held senior positions at Spirit Aerosystems, Bombardier Learjet and Cirrus Aircraft. He was appointed president of Bombardier Aviation in May 2019.
---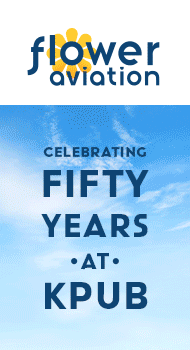 ---
Montreal:
CAE becomes first Canadian aerospace company to become carbon neutral
CAE announced that it has become carbon neutral as of September 28, 2020, proudly becoming the first Canadian aerospace company to reach this goal.
The company has achieved carbon neutrality by continuing to reduce its own emissions and by making investments in projects that offset its remaining annual carbon emissions.
"This is a bold achievement and we hope that CAE's commitment in the fight against climate change will inspire other companies to take tangible actions today," said Marc Parent, President and Chief Executive Officer at CAE.
"We wanted to honor our pre-pandemic commitment and up our contribution now - a testament to CAE's environmental leadership and engagement towards future generations. We are also working with the industry towards the development of electric aircraft and undertaking other measures to reduce our overall emissions."
From the outset, CAE contributes to preventing hundreds of thousands of tons of CO2 from being emitted each year by training pilots in simulators. Carbon offsetting and renewable energy certificates are additional interim measures that CAE takes while new technologies and solutions are being developed to reduce emissions.
---

---
United Kingdom:
London Oxford Airport based MyHeli is the UK's newest helicopter charter operator offering a fleet of six stylishly refurbished Leonardo AW109s.
Founded by renowned aviation entrepreneur Dustin Dryden, the company will form part of Dryden's Volare Aviation Group. MyHeli's AOC was awarded by the Civil Aviation Authority at the end of September and the team is now finalising technology to allow users to book its helicopters by app.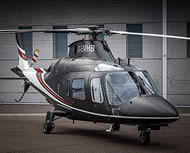 Bucking many 2020 trends, Volare Aviation was able to expand its workforce during the pandemic and in March appointed former Flybe Director of Operations, Warren Gravell to the position of CEO and AOC Accountable Manager for both Volare and MyHeli.
---