It's September - back to business
The world's airlines need their passengers to come back. Likewise, business aviation needs to maintain the extraordinary demand it has seen during the summer with the majority of airlines still at only 50% to 70% of capacity.
The ongoing 'quarantine roulette' which makes it so hard for operators to plan, is heaping on considerably more pain. Airline punctuality must at least be at a record high. In no other circumstance could you be out of the airport, on your way home, before you were scheduled to land.
Flying with easyJet to Mallorca and getting through Gatwick and Palma Airports in peak August was a breeze. Yet the eerie quietness of the airport terminals and worryingly low load factors is a big concern from an economic and mental health point of view. An estimated 100,000 jobs are feared to be lost from aviation as a result of this pandemic.
As Marc Bailey, CEO of BBGA writes in this issue, experienced aviation leaders (and valuable mentors) face being forced into early retirement. More worryingly, young people are being put off from pursuing an aviation career. That is if Greta Thunberg, Extinction Rebellion and climate change hasn't influenced them already.
more
---
---
United Kingdom:
By Chloe Wilson
"The UK might be a small island on the edge of Europe, but we are an economic powerhouse."
So stated John Holland-Kaye, CEO of London Heathrow Airport during his keynote speech at the 'virtual' Aviation Club UK yesterday ( Wednesday 2 September).
As one of the most connected airports in the world Heathrow is not only vital to the UK's economic recovery post COVID-19, but it is also helping lead the recovery of the wider aviation industry.
Highlighting that UK's primary hub lost more than $1 billion in the first half of 2020, Holland-Kaye underlined that airports are capital intensive projects and while "revenues have dried up, costs remain high." But as a key economic driver the UK's aviation sector must not be left behind.
While other countries including the US, Germany and France have demonstrated an understanding for the urgent need to support their aviation industries with financial packages, the UK hasn't offered any specific support for aviation beyond the job retention scheme.
---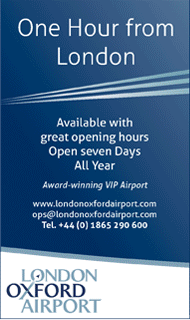 ---
United States:
By Jeremy Parkin.
Long-established helicopter appraisers HeliValue$ has used the opportunity of lockdown, and have pivoted their work to appraise helicopters remotely.
From a recent Helicopter Investor Town Hall webinar where both President Jason Kmiecik and Owner Sharon Desfor spoke, it is clear that the company is leading the way in adapting to the situation.
After an initial few weeks of hiatus as the aviation finance industry responded to the sudden stoppage, HeliValue$ soon found their traditional customer base needing appraisal work done, and pivoted their offering to achieve this.
Having previously sent an engineer onsite to perform a physical inspection of a helicopter, the work is now entirely remote - with the obvious savings to the customer (typically a bank, lessor, financier or insurer) not having to pick up the air fares or hotel expenses of going on site.
---
---
United Kingdom:
In 2019, Gabriella Somerville, pioneering founder of charter and sales agency representation business ConnectJets, found herself flat on her back following major surgery. That lengthened hospital stay gave her time to reprioritise, create and narrate a new road map.
"Entrepreneurs are time poor when working on future projects, but they excel when given a problem to solve," she says, resiliently. Aviation was getting turbulent toward the end of last year, exacerbated by negative (mainstream) press and environmental rebellion, Gabriella reflected. And then, along came the Coronavirus pandemic.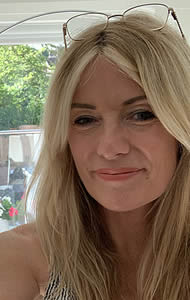 Gabriella Somerville
This was the catalyst for determining her new business, ConnectSkies.
With a website set to go live imminently, ConnectSkies is centred on championing technology. It will showcase in an impartial, independent way, the most sustainable aircraft for sale, on the market today.
---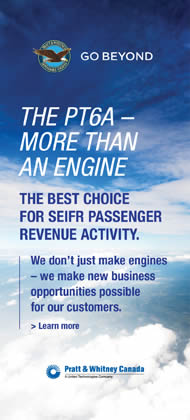 ---
Women in Aviation International: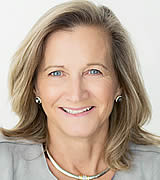 By Kelly Murphy.
Owing to Covid-19 and the safety of thousands of participants and volunteers, Women in Aviation International (WAI) has planned its 6th Annual International Girls in Aviation Day as a virtual event on September 26, 2020.
It is also launching a new Aviation for Girls App, sponsored by the U.S. Air Force, available for free and year-round for girls, ages 8-17. The App can be accessed worldwide by visiting the App Store or Google Play and search for WAI Events.
Girls will be inspired by STEM hands-on activities, virtual aviation-related tours, as well as career and aviation book author videos through the app.
Participants can sign-up for a complimentary WAI membership and apply for up to three WAI 2021 scholarships.
---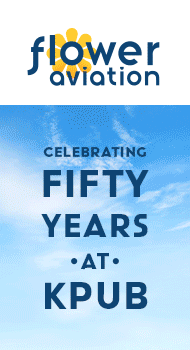 ---
United Kingdom:
Charlotte Wroe set up her independent online travel agency at the end of April 2020, whilst recovering from Covid-19.
"I wanted something new to focus on and importantly, give me some motivation and focus each day. Someone in the industry (via Linkedin) suggested I become an Independent Travel Agent. "I thought I'd give it a go, never expecting anything to come from it, but whilst undergoing training, I got hooked. In just a few months, I'd fully immersed myself in the world of travel planning, arranging staycations in Cornwall to month long, bespoke honeymoons.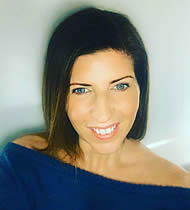 Charlotte Wroe
It was surprising to get a sizeable team on board so quickly. To date, I've recruited and trained up 18 terrific individuals, a diverse group in terms of age and experience. Each of them were struggling having lost their job, or facing the uncertainty of furlough. I completed a mindset matters course as part of my training, and I'm really enjoying the mentoring side, helping them set up their independent travel businesses. It's good to see they have got their confidence back too, just as I have, doing this," she notes.
---

---
Thailand:
By Paul Eden.
On-demand helicopter charter provider Ascent has announced its intention to begin operations in Thailand before year end.
It's a bold move in the current climate, but Co-founder and COO Darren T'ng says: "The context of the pandemic has accelerated the need for Ascent solutions. Our users have an increased focus on being able to travel in a more time-efficient, crowd-free and controlled environment."
Ascent already operates a similar service in the Philippines and T'ng reports encouraging results since its commercial launch a little over a year ago.
"We now fly to more than 17 dedicated locations with a dedicated fleet of nine helicopters, each offering a capacity of between five and 12 passengers."
Describing the company's efforts in Thailand, T'ng says: "Operationally, we're in the beta phase, where we fine tune market-specific operational and customer experience processes. We expect flights to be available to the public by the fourth quarter of 2020, although we're working relentlessly to shorten this timeframe.
"Users will be able to book on-demand helicopter rides from a dedicated fleet of more than four aircraft, seating up to 10 passengers."