Fuel Technology:

High hopes for hydrogen

By Chloe Wilson.
As one of the most abundant elements on earth, hydrogen's potential to fuel the future of climate friendly flying is certainly nothing new. As well as removing carbon dioxide emissions, hydrogen-powered fuel cells have the potential to reduce other greenhouse gas emissions.
However, to offer a viable alternative to aviation fuel a dedicated hydrogen fuelling infrastructure is needed both for production and for distribution at airports across the globe. At the moment that infrastructure doesn't exist.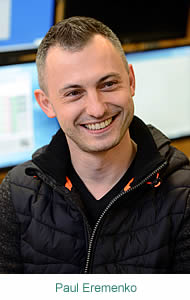 Enter Paul Eremenko, a former Chief Technology Officer at Airbus and United Technologies and now co-founder and CEO of Universal Hydrogen. He is on a mission to decarbonise aviation's carbon emissions crisis and believes he has a comprehensive solution for truly carbon-free flight.
Eremenko co-founded Universal Hydrogen with Jason Chua, who is also COO, as a fuel logistics company making hydrogen-powered commercial flight a near term reality. Universal Hydrogen's aim is to introduce an efficient way of transporting and storing hydrogen-fuel technology for use in aircraft. The company has developed Kevlar-coated capsule-shaped pods that are seven feet long and three feet in diameter. The pods are filled with hydrogen and double as storage containers for easy transportation via existing freight networks. In addition, the pods can be easily loaded into an aircraft using existing ground handling equipment, eliminating the need for pipelines and underground tank storage at airports.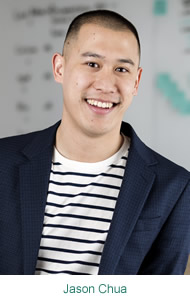 The company has designed a retrofit package for existing regional aircraft to run on fuel cells and initially plans to introduce its technology into modified De Havilland Canada Dash 8-300 and ATR 42 aircraft. "We intend to demo end-to-end logistics for hydrogen distribution and transport in 2021, conduct experimental flight tests in 2022, and see completed revenue flights in 2024," Chua told Resilient Aviation.
After kick-starting demand with these conversions, Universal Hydrogen plans to release its modifications as a design that can be customised for different aircraft including commuter carriers, single-engine turboprops and urban air mobility vehicles.
According to Chua, and with governments and passengers applying increasing pressure on airlines to reduce their carbon footprints, the need for carbon-free flight is clear. "On the technology side, we are using mature, off the shelf technologies in our hydrogen-electric powertrain to minimise our time to market.
Our timeline is gated by certification, and we've engaged the Federal Aviation Administration (FAA) and other regulatory experts, coming to a broad agreement that four years is a very doable timeframe for a supplemental type certificate (STC). Universal Hydrogen also solves hydrogen's distribution problem, which is the last major obstacle holding hydrogen in aviation back."
To reach production, Eremenko has estimated that Universal Hydrogen will need to raise around $300 million. It's an investment that could pay off! With a big market for regional flights and no heavy infrastructure required for airports to refuel, Universal Hydrogen's concept could be a game changer for the industry!

---
Chloe (Wilson) Greenbank

wrote her first airline magazine nearly two decades ago and has been immersed in aviation magazines ever since. She is a highly experienced editor and reporter who has worked for over a decade in the publishing sector specialising in the global aerospace industry. As senior editor at one of the world's leading travel media companies, Ink, she was tasked with launching and overseeing various titles including two inflight magazines for Brussels Airlines. With a solid understanding of the inflight market, she has also contributed to magazines for airlines including easyJet, MyTravel, Thomas Cook, Virgin Express, Ryanair, British Mediterranean Airways, Air Burkina and Korongo Airlines.
In 2017 Chloe moved over to the B2B publishing industry when she joined HMG Aerospace for whom she edits Regional Gateway and contributes to a number of titles including LARA and Inflight. She also contributes to the Times Aerospace Group's African Aerospace. Having strengthened her knowledge and understanding behind the global aviation community Chloe has been a working journalist on the Emerald Media team since early 2018, primarily supporting its client Air bp.