United Kingdom:

British-built five-seat single-engine helicopter announced

By Jeremy Parkin
British engineer Jason Hill has been flying helicopters for nearly 20 years, and has more recently been developing the HX50, five-seat three-blade turbine helicopter that he insists will not be "just another new helicopter".
He aims to disrupt the helicopter industry at least as much as Tesla has disrupted the car industry with his new business Hill Helicopters, based in Staffordshire.
This five seat single-turbine helicopter has its first flight scheduled for 2022, with deliveries from 2023. This retractable gear aircraft will bring a significant step-up in style to the market and a cabin size that will seat five people in as much style, comfort and refinement as a high end automobile.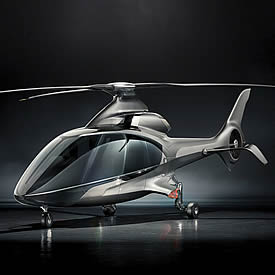 The standard package will include leather interior, foam-filled bladder fuel tank, key-less entry, removable duals, covers, Bose Bluetooth headsets, start/stop button linked to the dual FADEC, 2-axis autopilot, blade fold, hydraulic controls, air conditioning, USB ports, flight data recorder, rotor brake, belly hard points, adjustable pedals, 4-point harnesses, and retractable undercarriage. Options will include a 4-axis autopilot, and a "Heli-Move Kit" with powered wheels to control the helicopter on its own wheels into the hangar.
Gross weight will be 3630lb (1650kg), Empty weight 1870lb (850kg) and thus payload of 1760lb (800kg). Cruise speed will be high at 140 knots and maximum endurance of 5 hours, plenty enough until the pilot needs a comfort break.
Jason Hill started his career at Leonardo Helicopters in the GKN Westland days, and completed his Ph.D. in helicopter aerodynamics with them. He later formed Dynamiq Engineering - specialising in rapid development of new products & technology by injecting new technology into stagnant industries.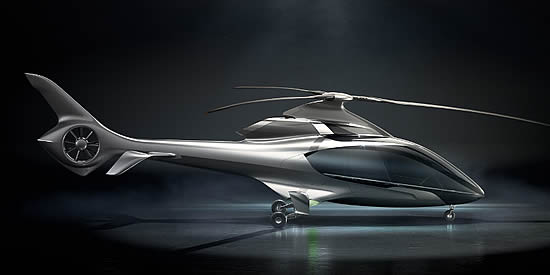 The HX50, five-seat three-blade turbine helicopter.
The fully-composite airframe will feature an integrated high-authority shrouded tail rotor. The main rotor is of three-bladed, high-inertia and hingeless design, with composite blades employing modern evolving profile platform and three-dimensional tips delivering very high performance and reduced noise. The entire main rotor head is contained within a low-drag aerodynamic fairing that optimises the aircraft for efficient high-speed cruise. The HX50 will use a 500 shp turbine with ample power to deliver the high cruise speed of 140 knots.
The company has an excellent working relationship with the UK CAA and is actively working on the aircraft approvals both domestically and internationally, to minimise the time-to-market. The aircraft is being developed to fully comply with the latest EASA CS-27 in the UK and Europe, FAR-27 in the US and AWM527 in Canada.
Further details, including operating costs will be announced in the coming months.
This article first appeared in HeliHub.com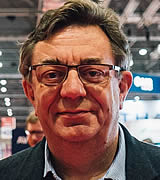 ---
Jeremy Parkin launched the world's first helicopter industry news website in 1999, and has focused his aviation journalism on the rotary-wing world ever since. His website HeliHub.com brings together both news stories, safety data and Jeremy's insight on the industry, which is under-pinned by an extensive network of contacts. HeliHub is run by a globally based team. Jeremy worked for one of the largest IT companies for a number of years, and managed teams spread around the globe from his home office in the UK.
---