AXIS 72-500 FFS enters service in Ireland
Simulator manufacturer AXIS Flight Training Systems GmbH has installed an ATR 72-212A(500) full flight simulator at training provider Simtech Aviation in Dublin. This is AXIS' 7th ATR simulator in use and its 4th ATR 72-500 FFS to be initially qualified.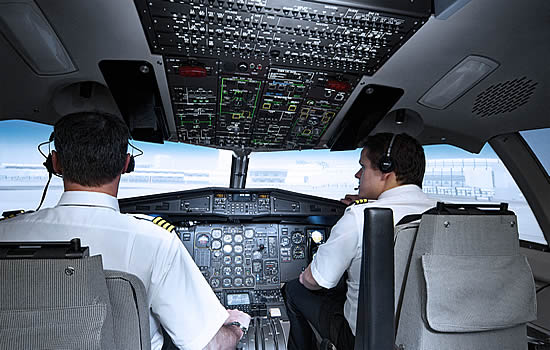 Honda Aircraft Company extends FlightSafety International partnership
Honda Aircraft Company and FlightSafety International have announced a 25-year extension to their existing 15-year-old partnership that will continue the two companies' innovative relationship until 2047.
EBAA Young Ambassadors launch Tier 1 of S.T.A.R.S
The European Business Aviation Association (EBAA) and The International Business Aviation Council (IBAC) are highlighting the official launch of the ambitious programme called S.T.A.R.S. - Standards & Training for Aviation Responsibility and Sustainability - at EBACE this week.
The ACA completes first Level 3 Air Charter Broker Qualification training course
The Air Charter Association (The ACA) held its first Level 3 Broker Qualification training course on 27 April 2022, with 30 delegates from the UK and Europe taking part in the third and final level of the qualification.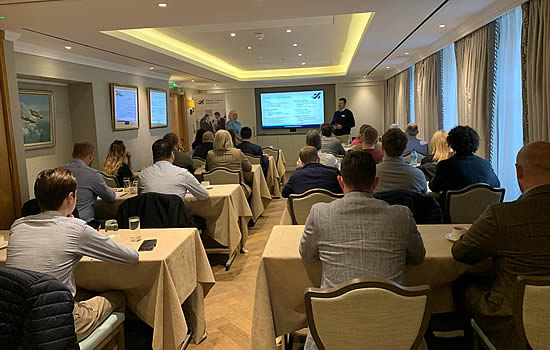 Embry-Riddle receives the single-largest gift in its 96-year history
Philanthropists Cici and Hyatt Brown have pledged $25m to Embry-Riddle Aeronautical University - matching $25m in support approved by Florida legislators and pending approval by Governor Ron DeSantis - to help the university create a revolutionary new business makerspace focused on high-paying jobs for Floridians.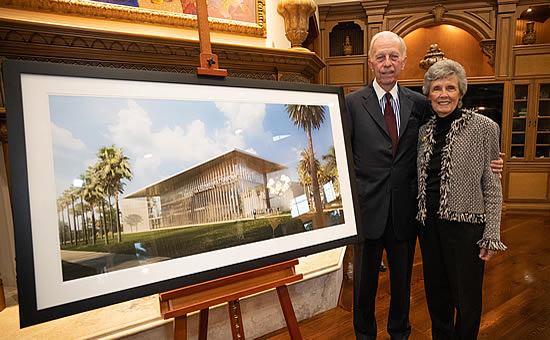 TAG Global Training relocates to new offices
TAG Global Training has relocated to its new offices at Farnborough Airport in a move designed to bring the training centre and TAG Aviation's UK Headquarters closer together within the same building and to create a space that will facilitate the prospect of future expansion.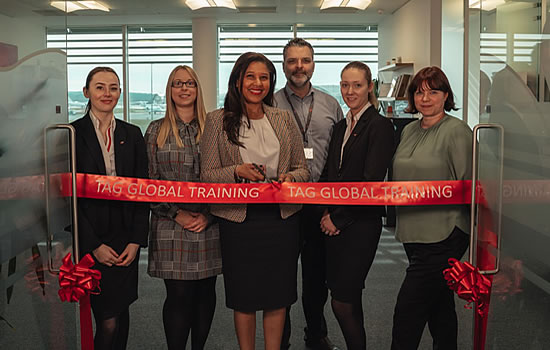 BAA Training launches new pilot training program in cooperation with ENAC
BAA Training has launched a new Ab Initio training program in cooperation with the French Civil Aviation University, Ecole Nationale de l'Aviation Civile (ENAC).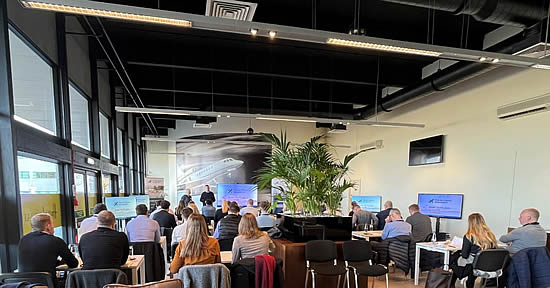 TAG marks 15 years of training excellence
TAG Global Training is celebrating its 15th year of delivering ground school training courses for pilots and cabin crew in the private aviation sector.
Baines Simmons launches flexible cabin crew safety training programme as airlines increase recruitment drive
Baines Simmons, part of the Services Division of global aviation services group, Air Partner, has launched a bespoke cabin crew safety programme service for airlines, as increased recruitment of cabin crew teams has led to significant growth in demand for operations safety training.
Improved pilot-training program yields promising results
A group of 58 flight students at Embry-Riddle Aeronautical University were able to reduce the time it took them to complete a first solo flight by more than 30 percent, thanks to a first-of-its-kind general aviation flight training program.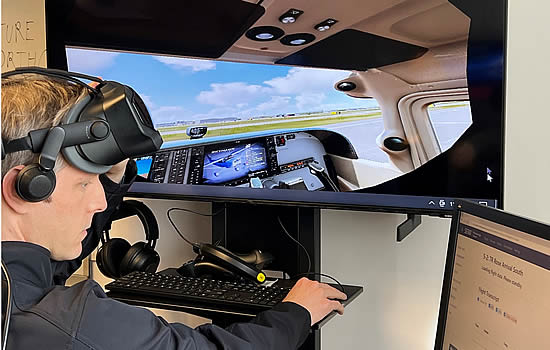 UND Phoenix announces US military veterans' PPL scholarships
The UND Aerospace Foundation has announced a $300,000 award by The Ray Foundation, Inc. to be used for scholarships to help 25 US Military Veterans earn their Private Pilot License.
New early careers scheme launches to bring new talent into aviation
A new recruitment platform launched this week to support aviation employers as they continue to build a workforce that's fit for the future.
Bell signs contract to build flight training devices for the Czech Republic
Bell Textron Inc., has signed a contract with the US Government to build the AH-1Z Flight Training Device for the Czech Republic's new helicopter fleet. The delivery of training devices will play a key role integrating new H-1 helicopters into the Czech Air Force.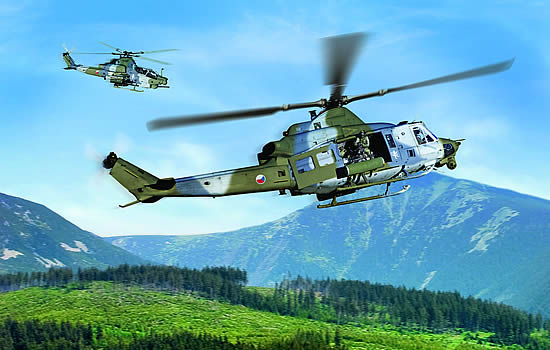 Signature cultivates diverse future of aviation industry with launch of RedTail Flight Academy relationship
Signature Flight Support, the world's largest network of FBOs, including at Stewart International Airport (SWF) in New Windsor, New York, is helping to foster pilot training opportunities for aspiring underserved minority aviators through its new relationship with the RedTail Flight Academy (RFA), recently launched by the local Tuskegee Airmen chapter.
B737 MAX FFS ready for training at BAA Training Spain
The brand-new B737 MAX full flight simulator (FFS) is now ready for training at BAA Training Spain, near Barcelona-El Prat Airport.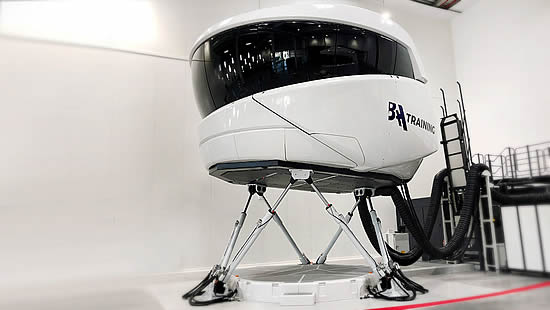 BAA Training and ENAC develop mutual training programme
BAA Training, one of the top three leading aviation training academies in Europe, and Ecole Nationale de l'Aviation Civile (ENAC), the only aviation-oriented university in France, have signed an agreement and developed a BAA Training - ENAC mutual training program, covering Ab Initio and advanced training.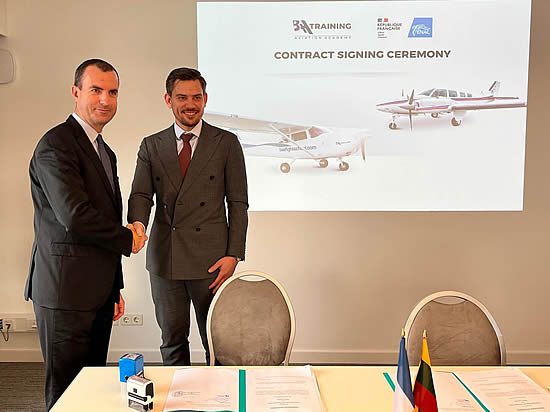 NBAA launches new Safety Management Certificate Program
The National Business Aviation Association has introduced a new Safety Manager Certificate Program to provide introductory to mid-level education on safety in business aircraft operations, reflecting the association's commitment to safety as one of the industry's core values.
FlightSafety selected by Breeze for A220 and E190 training
FlightSafety International has been selected by Breeze Airways to provide Airbus A220 and Embraer E190 Full Flight Simulators (FFS) and Flight Training Devices (FTD).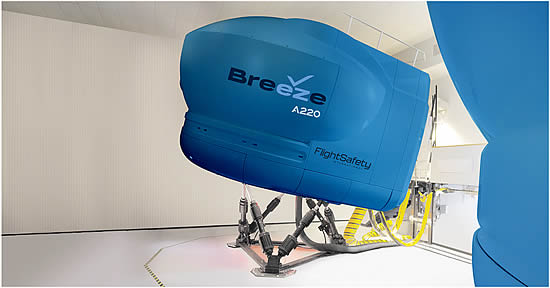 London Biggin Hill Airport launches Futures Week to inspire the next generation
London Biggin Hill Airport is announcing the launch of Futures Week, an exciting new programme designed to inspire and encourage young people interested in pursuing a career in the aviation industry.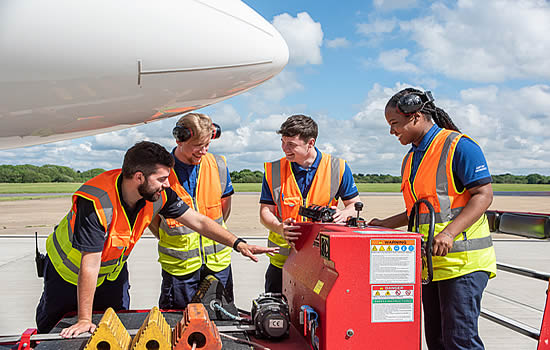 Embraer and CAE launch new Phenom 300 full-flight simulator for US market
Embraer and CAE announced at the 2021 National Business Aviation Association annual convention and exhibition, that Embraer-CAE Training Services (ECTS) will offer a new full-flight simulator (FFS) for the Phenom 300E during the second half of 2022 to meet the growing demand for business jet training in the US.
FlightSafety and GE Digital partner to leverage C-FOQA data for training insights
FlightSafety International and GE Digital, an industrial software leader with comprehensive safety analytics for the corporate jet space, have announced the launch of their new partnership to use actual flight data to reduce flight risks through superior training delivery.
Krimson Aviation announces Purdue University diversity scholarship
Dawit Lemma, founder and CEO of Krimson Aviation, the Addis Ababa-based flight support, charter, leasing, MRO solutions and aviation consultancy Krimson Aviation, has launched a $100,000 scholarship to fund a new endowment at the prestigious aviation institution, Purdue University.