Brand-new BAA Training Spain commences operations The first brand-new Airbus A320ceo Full Flight Simulator (FFS) starts being assembled this week, which will mark the beginning of BAA Training Spain operations.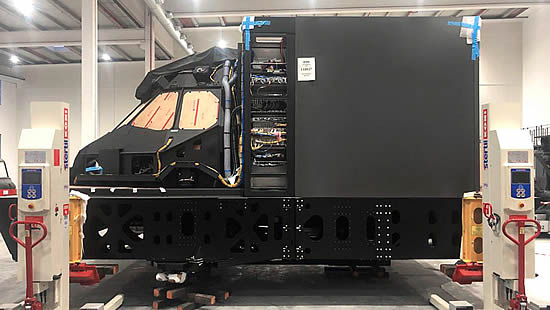 Knowledge is on the up at Satcom Direct Satcom Direct has experienced a significant rise in demand for its Entry into Service, EIS, training program since the start of the pandemic. Aircraft operators and corporate flight departments are taking advantage of the enforced reduced flying time to up their connectivity knowledge levels, the company highlights.
New brand Echelon Air adds simulator to bolster Cirrus SR20 flight training
In the teeth of the pandemic, Cirrus ambassador and pilot Philippe Polman has launched a new business, Echelon Air, offering premium flight training to private, affluent individuals on the advanced Cirrus SR20.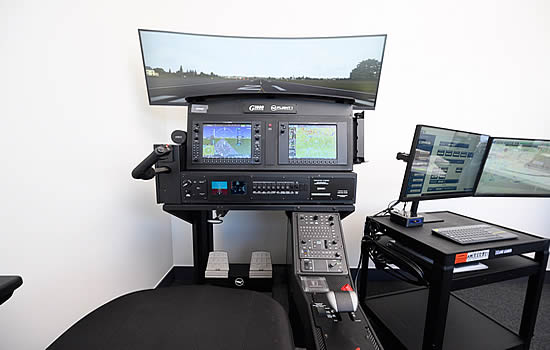 PC-12 NGX Flight Training Device for pilot training certified
An all-new Level 6 Flight Training Device for Pilatus' PC-12 NGX has received FAA National Simulator Programme approval for training flight crews of Pilatus' latest iteration of its popular single-engine turboprop.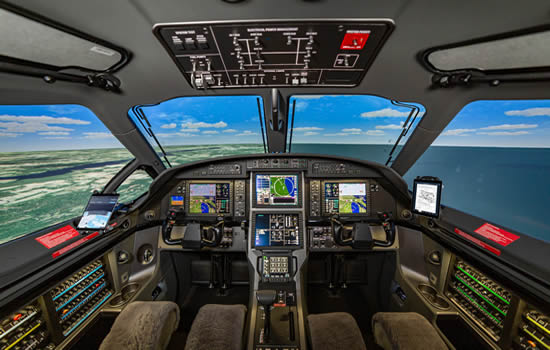 FlightSafety Textron Aviation Training offering King Air 360 pilot training and maintenance courses
FlightSafety Textron Aviation Training now offers King Air 360 pilot training at the Tampa Learning Center, and courses for maintenance technicians who support the aircraft at the Wichita Maintenance Learning Center.
Flying Colours switches on digital training to support expansion
Flying Colours Corp., the North American MRO and completions business, has introduced a new digital training program to support the company's continuous improvement policy.
At the leading edge of simulator training
A

s IATA highlighted recently, training organisations have faced major difficulties with their training operations being significantly disturbed owing to COVID-19.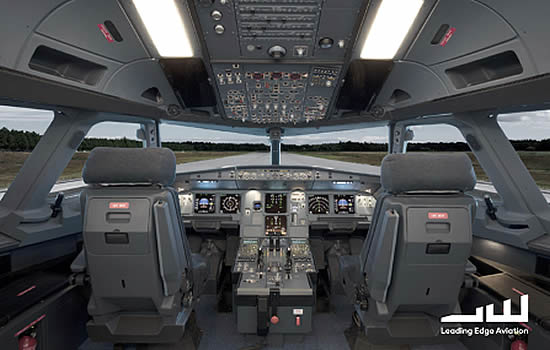 NBAA launches new virtual learning series tailored to smaller flight departments
The National Business Aviation Association has unveiled a new series of educational programming to address common issues facing leaders of small flight departments, and to provide guidance to newer managers for supervising and growing their flight operations.
BAA Training Vietnam turns one: Road to success
Success usually comes to those who put big efforts, take initiatives and make bold decisions. These ingredients are also the secret of success behind BAA Training Vietnam, the first and only independent aviation training provider in the country which celebrates its extraordinary first anniversary.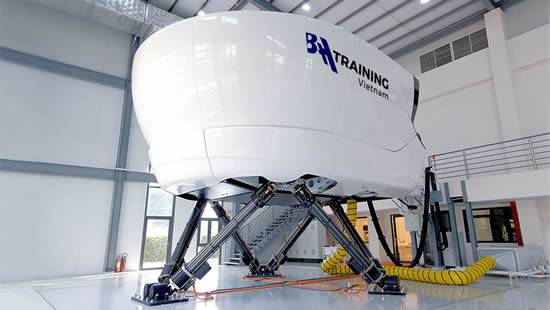 UK's Skyborne Airline Academy orders 10 Bye Aerospace eFlyers
Bye Aerospace announced that Skyborne Airline Academy has completed purchase deposits for six eFlyer 2 and four eFlyer 4 all-electric airplanes to be added to its current fleet of UK-based training aircraft. Bye Aerospace paid purchase deposits now total 360 eFlyer units.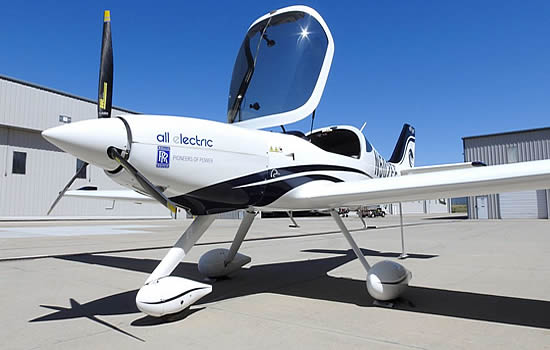 World's largest VLJ broker launches comprehensive aircraft learning center AEROCOR has launched a digital learning center on its website AEROCOR.com. Originally geared to the Eclipse 500, the site has been expanded to include all single pilot certified Citation aircraft and the Beechcraft Premier I/A.
Gulfstream G650 training underway at FlightSafety Dallas FlightSafety International's training for the Gulfstream G650 aircraft is now underway at its Dallas Learning Center using a new FlightSafety FS1000 simulator.
SD keeping business aviation educated through the crisis

S

atcom Direct (SD) always emphasizes the importance of educating its customers to ensure onboard connectivity systems and ground operations are optimised.
Students fabricate face shields to fight virus
Teams at both of Embry-Riddle Aeronautical University's residential campuses in Daytona Beach, Florida and Prescott, Arizona, are fabricating high-quality masks and face shields to help protect healthcare workers amid the coronavirus outbreak.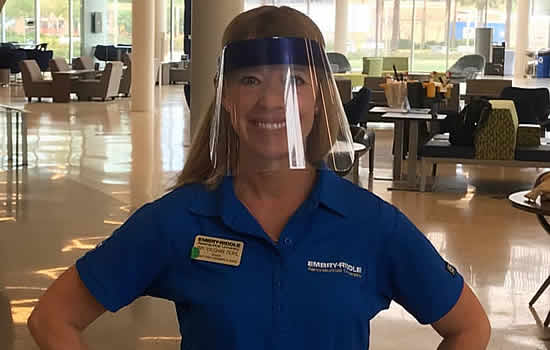 Caerdav launches new APS-MCC course for pilots
Caerdav has launched a new Enhanced MCC Training to Airline Pilot Standards (APS-MCC) course, designed to provide an 'all-in-one' qualification for those looking to begin a career as a commercial pilot.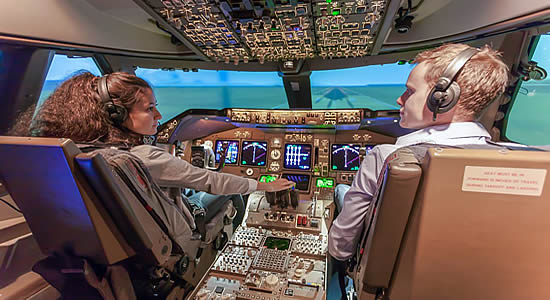 WAI and Embry-Riddle to launch free online course for girls ages 8-17
In celebration of Women in Aviation International's expanding Girls in Aviation Day, WAI and Embry-Riddle Aeronautical University have announced a new, self-paced Massive Open Online Course (MOOC) tailored to learners ages 8-17.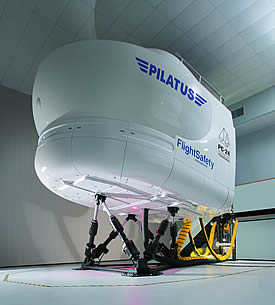 FlightSafety offers Pilatus PC-24 training in Paris FlightSafety International is now offering training for the Pilatus PC-24 Super Versatile Jet at its Paris Le Bourget Learning Center.
BAA Training and L3Harris Technologies sign multimillion-dollar deal for flight sims BAA Training, one of the top three largest aviation training centres in Europe, and L3Harris Technologies, a global aerospace and defence technology innovator, have signed a multimillion-dollar contract under which BAA Training will acquire nine RealitySeven full flight simulators. BAA Training becomes the first ever independent aviation training centre to make such a significantly sized order.
Air BP agreement with BAA Training to include supply of UL91
Air BP has extended its agreement with BAA Training, one of the top three biggest independent aviation training centres in Europe.
Air BP will supply Avgas 100LL aviation fuel to all BAA Training flight bases, as well as unleaded aviation fuel for BAA Training's aircraft in Lleida-Alguaire and at other Spanish airports where it delivers its training activities.
FlighSafety expands helicopter training programs with new Airbus, EC145 and AW139 Level D Sims FlightSafety International has announced the expansion of its helicopter training programs and services with new Level D qualified simulators for the Airbus Helicopters EC145 and Leonardo AW139.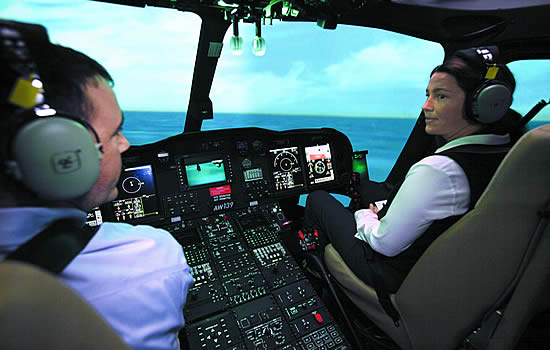 AVIAA partners with TrainingPort.net as online training provider AVIAA, the expanding group purchasing organization for business aviation, has added TrainingPort.net as another strategic partner for its valued membership.
FlightSafety Textron Aviation Training selected as exclusive provider for Garmin G5000-equipped Citation Excel and XLS aircraft FlightSafety Textron Aviation Training has been selected as the exclusive training provider for Garmin G5000-equipped Cessna Citation Excel and Citation XLS aircraft.
Ideagen secures software project with Saudi Arabia's first flying academy UK-based global software firm, Ideagen, has secured a project with a Saudi Arabian flying academy which will see it provide software to help it meet regulatory and operational requirements.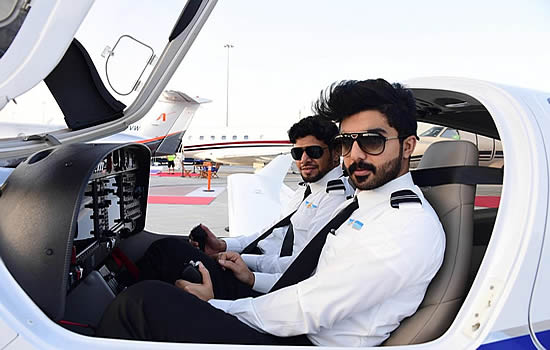 OSM Aviation Academy to train eFlyer pilots for Quantum Air - the world's first all-electric airline Los Angeles-based Quantum Air has chosen OSM Aviation Academy as a preferred pilot training partner. A Quantum-branded pilot training program will be established at OSM Aviation Academy and includes a commitment by OSM to refer a steady supply of pilots trained to FAA commercial standards. Quantum Air has committed to providing tuition reimbursement for select OSM cadets.
Dreams Soar Inc reveals first academic scholarship recipient Dreams Soar, Inc., has named Lauren Abernathy from Ocoee, Florida, as the inaugural Embry-Riddle Aeronautical University academic scholarship recipient.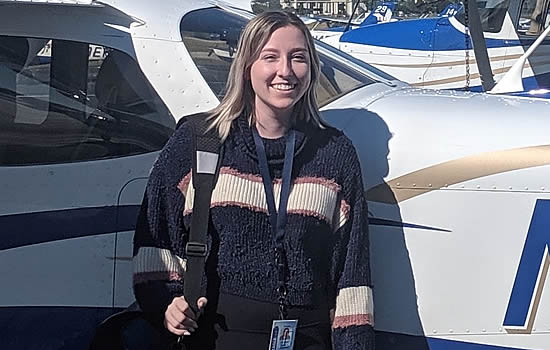 Bombardier teams with Texas State Tech College on apprenticeship program Bombardier has announced the establishment of a new aviation apprenticeship training program in association with Texas State Technical College (TSTC) in Red Oak, Texas, designed to develop local talent, drive regional aerospace growth and provide support for the manufacture of the Advanced Metallic Wing for the Global 7500 aircraft at its Red Oak facility.
CAE, Jazz and Seneca launch first cadet pilot training program in Canada CAE, Jazz Aviation (a subsidiary of Chorus Aviation Inc.) and Seneca have teamed up to develop Jazz Approach, an innovative Canadian program to provide Jazz with a pipeline of top-quality first officers.
Jet Aviation Dubai and the University of South Wales cooperate to provide learning opportunities in aviation maintenance engineering Jet Aviation Dubai and the University of South Wales (USW) Dubai have announced their cooperation to help support the development of aspiring aviation professionals.