First Citation Mustang FAA AATD level simulator sold to Kenya
Kenya, with its stunning coastline along the Indian ocean and over 53 million inhabitants, has a thriving aviation industry. The aviation sector is a major contributor to Kenya's economy as well as a key enabler in its future development as an economic leader in Africa.
---
Embraer offers 50 technological qualification scholarships for women
Embraer has opened the registration for its career acceleration program in technology in Brazil, which will be exclusively dedicated to women this year.
---
IBAC and Aviation Safety Solutions join forces to deliver new training course on IS-BAO Protocol Standardization
The International Business Aviation Council (IBAC) and Aviation Safety Solutions, have launched a new online educational offering, the International Standard for Business Aircraft Operations (IS-BAO) Protocol Standardization (IPS) course.
---
First Challenger 650 FFS in Europe to go into operation
Swiss rescue flight operator Rega has purchased an AXIS full-flight simulator for their Bombardier Challenger 650 fleet. This is the first FFS for this aircraft type in Europe, the first AXIS FFS for a Bombardier type, and the first AXIS simulator with a Rockwell Collins visual system.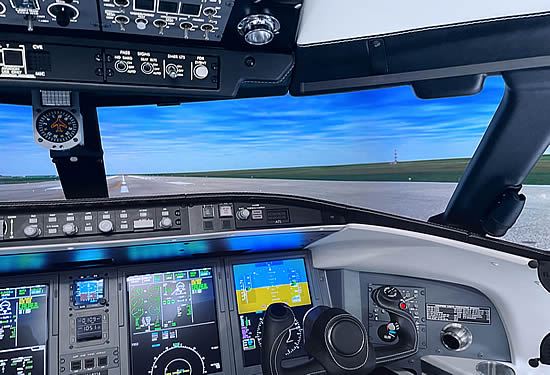 ---
Air Charter Service invests in sustainable aviation research
Leading aircraft charter specialist, Air Charter Service, has announced its latest investment in the future of sustainable aviation and outlined its approach to how it can play its part in helping reduce, and eventually eliminate, the environmental impact of aviation.
The ACA launches international Air Charter Broker Qualification Training
Global trade association The Air Charter Association (The ACA) hosted its first overseas Air Charter Broker Qualification Training session on 4th May 2023.
Dassault chooses TAG for ground school training
Thanks to a new partnership with CAE, TAG Global Training has been selected as the ground school training provider for Dassault Falcon pilots who complete their initial simulator training at CAE Burgess Hill.
---
Pilot Shortage

:

FAA, Embry-Riddle cultivate aviation workforce with expanded high school training
Embry-Riddle Aeronautical University has received a $485k grant from the Federal Aviation Administration to help meet growing job demand in the aviation and aerospace industries by providing free training for high school students hoping to become pilots, "drone" operators and aerospace engineers.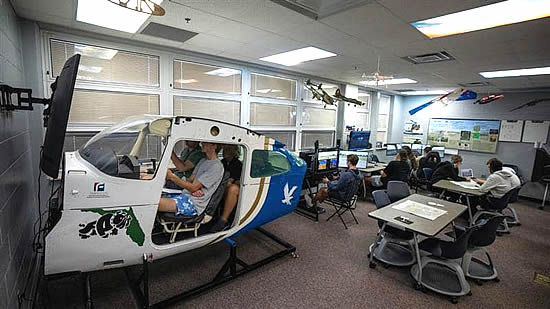 ---
Clay Lacy commits over $500k in pilot and mechanic scholarships
Clay Lacy Aviation has strengthened its commitment to the future of aviation by funding scholarships in diverse areas within the industry and geographic regions.
NBAA announces new Business Aircraft Scheduler Certificate Program ahead of SDC2023
To assist schedulers in advancing their careers, the National Business Aviation Association announced a new Business Aircraft Scheduler Certificate Program, ahead of the opening of the 2023 NBAA Schedulers & Dispatchers Conference (SDC2023) taking place January 24th-26th at Music City Center, Nashville,TN.
Voluxis announces new Pilot Academy programme
Voluxis, the international private jet charter and aircraft management operator, has announced a new aircrew apprentice scheme, the Voluxis Pilot Academy.
IBAC and Unmanned Safety Institute launch auditor RPAS Accreditation course
The International Business Aviation Council (IBAC) and Unmanned Safety Institute (USI) have opened enrollment to the new International Standard for Business Aircraft Operations (IS-BAO) Remotely Piloted Aircraft Systems (RPAS) Training course

.
---
Pilots experience worst-case scenarios in Embry-Riddle's new Spatial Disorientation Lab
In Embry-Riddle Aeronautical University's Spatial Disorientation Laboratory, flight student Nella Filipkova wears a virtual reality headset as the device she is seated in rapidly whirls around.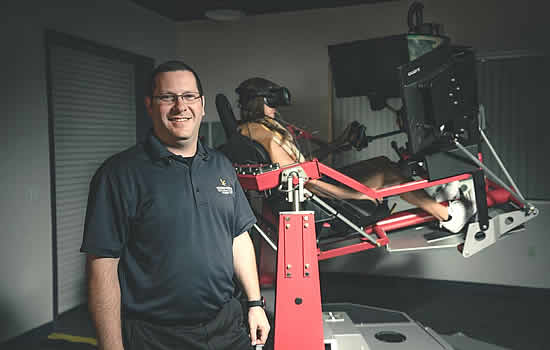 ---
Baines Simmons awarded contract with the UK CAA
Baines Simmons, part of the global aviation services group, Air Partner, a Wheels Up company, has been awarded a contract with the UK Civil Aviation Authority (UK CAA) to develop and deliver a comprehensive eLearning programme for the entire UK flying display community.
Embraer and FlightSafety announce new FFS for Praetor jets
Embraer and FlightSafety International have announced that FlightSafety will offer a new full-flight simulator (FFS) for the Praetor 500 and Praetor 600 jets to meet the growing demand for these models' training.
---
Mayo Aviation establishes scholarship with Aspen Flight Academy Mayo Aviation is investing in the next generation of pilots and helping them discover career opportunities in the industry.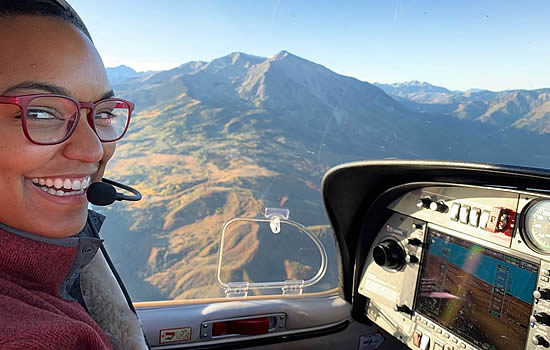 ---
Novation Academy to be the first ELITE customer in Cambodia
Novation Academy, based in Phnom Penh, the busy capital of Cambodia, has recently secured itself a versatile ELITE PI-1000 Professional Flight Training Device.
---
Air Serv becomes Uganda's first provider of Caravan flight simulator services
Air Serv, a leading provider of humanitarian logistical support and aviation services in Africa, has revealed the newest addition to its groundbreaking training program for pilots and engineers.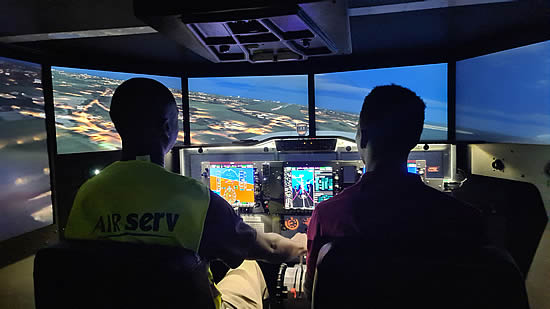 ---
Safety boost as Centreline achieves Part-CC approval
As part of a routine review back in 2019 (pre-pandemic), Centreline identified that there would be a significant safety and operational benefit from having fully safety-trained Cabin Crew available for their fleets of Embraer Legacy and Dassault Falcon aircraft. With this in mind, the company began the process to apply for Part-CC approval from the CAA.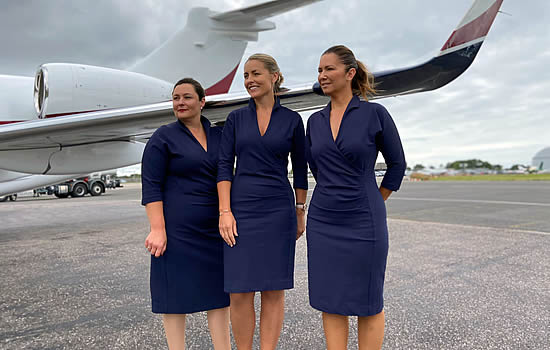 ---
Embry-Riddle partners with IATA for new Airline Management Graduate Degree
Embry-Riddle Aeronautical University's Worldwide Campus is partnering with the International Air Transport Association (IATA) this fall to offer a new Airline Management specialization for the existing Master of Business Administration in Aviation (MBAA) program through its College of Business.
Falcon gains industry first post-Brexit UK CAA approval with Aerodynamics Academy
The Falcon Flight Training Academy - part of Falcon Group - has become the first UK Approved Training Organisation (ATO) in the post-Brexit era to gain UK CAA approval to operate in Europe. It will work in partnership with Spanish flight school Aerodynamics Academy, delivering UK commercial pilot training courses from the company's satellite base in Malaga.