First Czech-registered Falcon 7X for ABS Jets
ABS Jets has taken delivery of their first Dassault Falcon 7X, despite challenges presented by the current COVID-19 restrictions.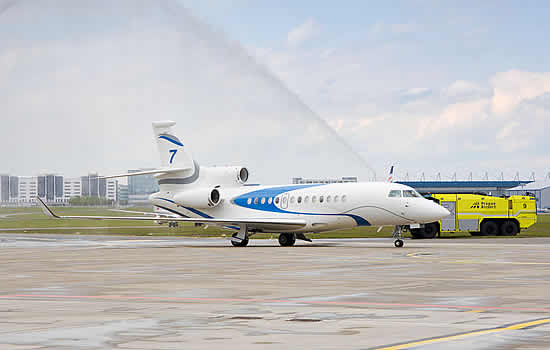 Australia's Royal Flying Doctor Service receives funding boost to help remote communities

Australia's Royal Flying Doctor Service (RFDS) has received a funding boost from the Australian Federal Government to support rural and remote communities during the ongoing COVID-19 pandemic.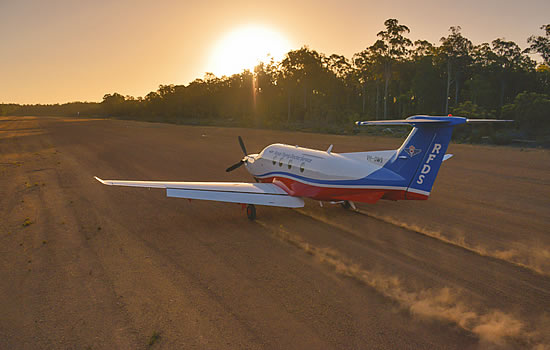 Jetfly fractional owners generously donate flying hours for medical flights Jetfly, the Pilatus PC-12/PC-24 fractional ownership company, has applauded its fractional owners for collectively donating 200 flying hours to support the transportation of front line medical professionals and equipment during the COVID-19 pandemic.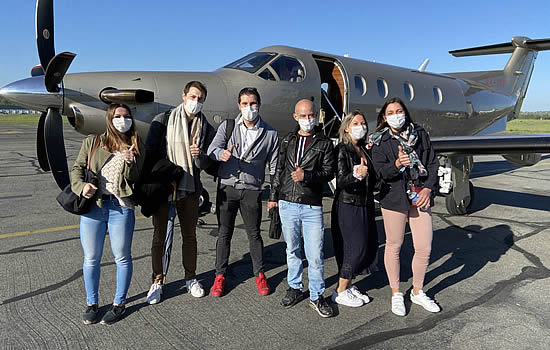 Alaska's North Slope Borough now flies a PC-24 Air Ambulance
Operated by the North Slope Borough Search and Rescue Department (SAR) in the northernmost region of the United States, the PC-24 provides basic medical care for 9,800 residents across a territory of 95,000 square miles (246,000 square kilometres).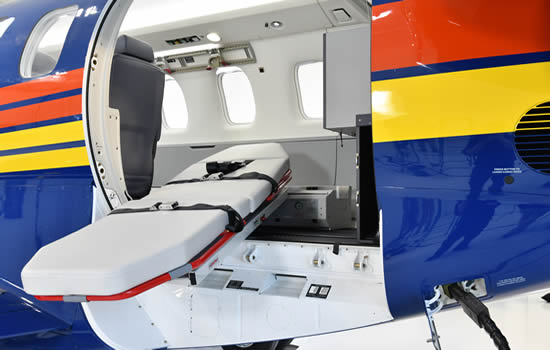 PrivateFly protects colleagues via innovative voluntary wage-deferral scheme They say you shouldn't waste a crisis and it's a concept PrivateFly co-founder and CEO Adam Twidell is embracing personally and in his business life.
Rex receives lifeline to continue regional services

A

ustralia's largest independent regional airline Regional Express (Rex) has been given a lifeline, with a grant to provide services to regional and remote airports in the country under the Australian Government's COVID-19 Regional Airline Network Support (RANS) programme.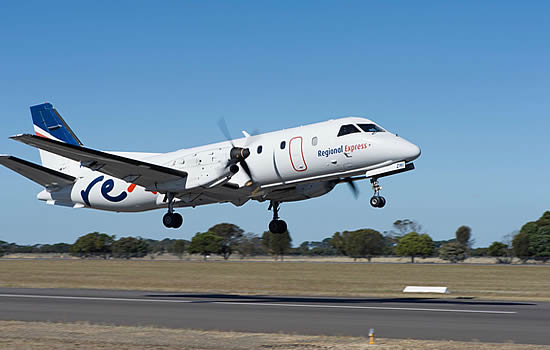 Repatriation and medical flights dominate ASL's agenda During March and April Europe's ASL Group operated repatriation and other 'essential' flights, including medical missions and moving healthcare personnel, to 116 cities in 34 countries, carrying more than 1,200 passengers. "We've flown to Florida, New York, Norway, Turkey, South Africa, Morocco and more," says Maxime Wauters, Group Safety Manager and pilot for the Group.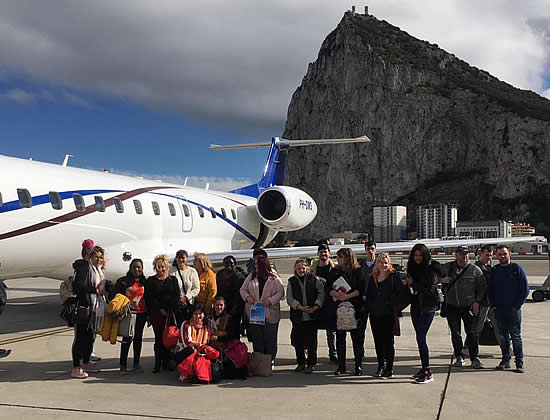 Turboprops playing a key role during covid-19 outbreak
Whilst every industry has been impacted in one way or another during the COVID-19 crisis, aviation is arguably the most affected with thousands of grounded aircraft, uncertainty for future operations and fears for job security.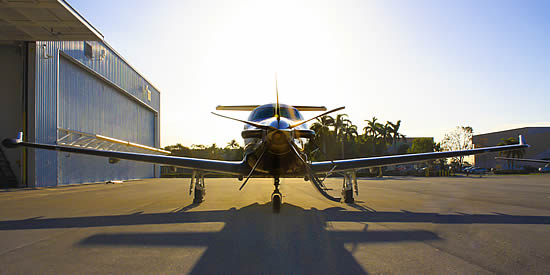 Agile Vertis Aviation supports passenger and cargo flights Swiss charter company Vertis Aviation is well known for its boutique approach to arranging charters for captains of industry, international business executives and high net worth individuals. During COVID 19 however its focus has shifted in response to demand for repatriation and medevac flights.
Ross Aviation offers free video advice for COVID relief flights from Asia
From Alaska to the Cayman Islands, Ross Aviation's FBO network is handling high levels of humanitarian and relief flights during the COVID-19 pandemic.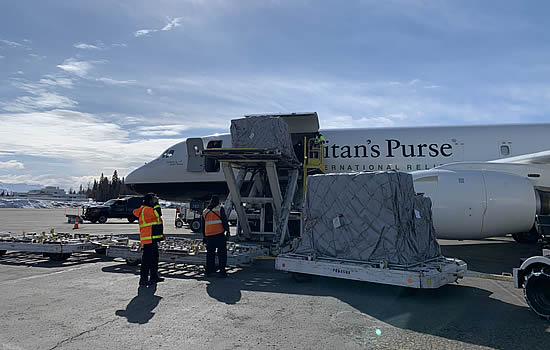 Planet Nine expands Gulfstream charter fleet with second, managed GV
Planet Nine Private Air ("Planet 9"), the Van Nuys, California based private charter operator and aircraft management company, has announced the addition of a fourth Gulfstream business jet to its managed charter fleet.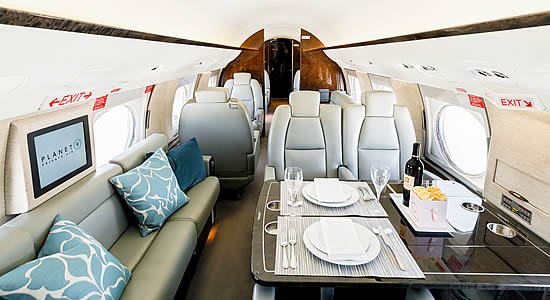 Chapman Freeborn helps repatriate 10,000 Global aircraft charter specialist Chapman Freeborn has helped more than 10,000 people get home and organised 180 emergency flights, both commercial and VIP, during the Covid-19 pandemic.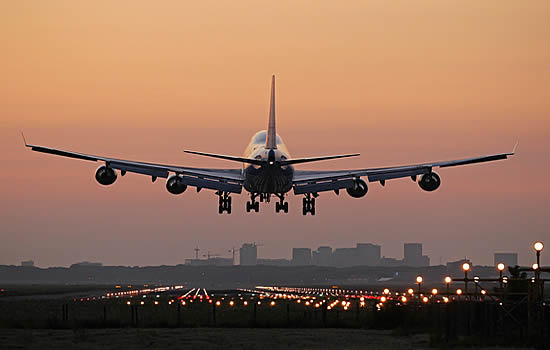 FAI works around the clock to meet critical COVID-19 demands
FAI rent-a-jet AG, Germany's leading Air Ambulance Specialist and Special Mission Operator has been working around the clock to help evacuate those in need following unprecedented demand from the spread of coronavirus.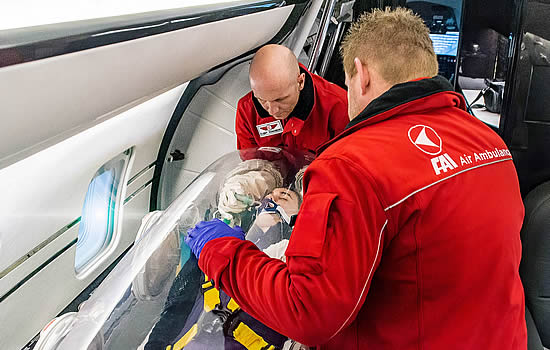 Luxaviation launches solidarity initiative for business aviation industry
Luxaviation Group has launched the European Business Aviation Solidarity Initiative (EBASI), a solidarity endeavour which puts the Group's administrative, financial and procurement resources at the service of smaller operators and fellow contenders during the COVID-19 crisis.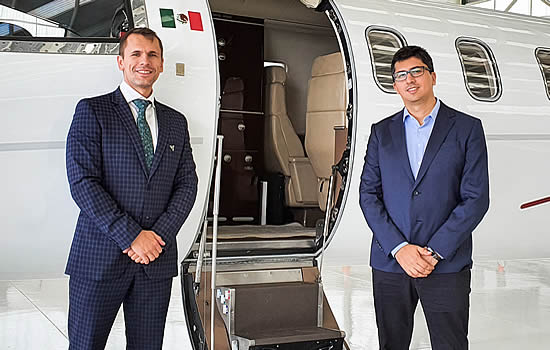 Victor announces successful management buyout
Led by its founder, Clive Jackson, the management of Fly Victor Ltd has secured significant financial backing from a consortium of former investors and regular flyers to acquire the company's global operations, while tracking to profitability this year.
Acropolis welcomes its brand-new Airbus ACJ320neo
World's first ACJ320neo re-delivered by AMAC Aerospace, designed by Alberto Pinto lead designer Yves Pickardt.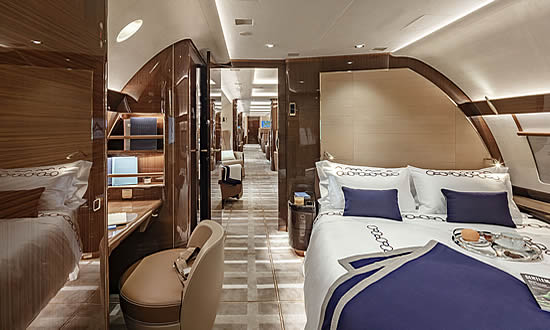 Gama Aviation sells its US Air associate to Wheels Up Gama Aviation, the global business aviation service provider, has announced the sale of its US Air associate, Gama Aviation LLC (trading as 'Gama Aviation Signature') to Wheels Up Partners Holdings LLC.
Air Partner assists FCO in evacuation and repatriation of British and Irish nationals from Coronavirus cruise ship
Global aviation services group, Air Partner plc, has once again worked alongside the UK Foreign and Commonwealth Office (FCO) to deliver a unique, fully-integrated and holistic solution for the evacuation and repatriation of UK and Irish nationals onboard the cruise ship quarantined off the coast of Yokohama in Japan.
Vertis Aviation launches VA Footprints as it pledges to offset carbon for all customers Vertis Aviation, the Switzerland-based boutique charter company, is introducing a new carbon offset programme which commits to offsetting 100% of carbon emissions generated by charter flights it arranges.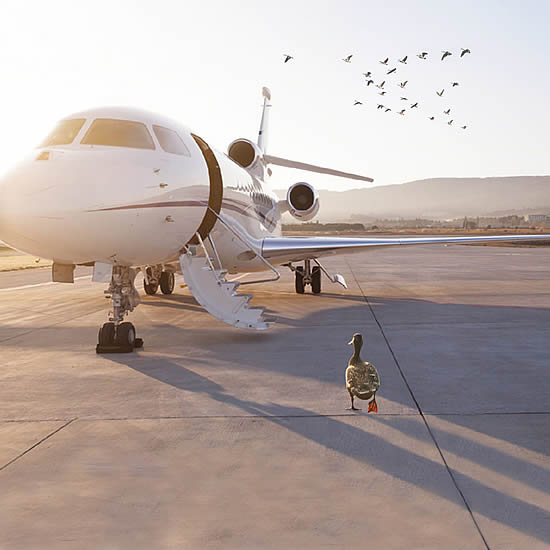 GlobeAir steps up commitment to the environment
Europe's leading private jet charter operator in the very light jet segment, GlobeAir, has announced that it will now be possible to offset one's carbon footprint when boarding their private jet flights.
Air Partner evacuates over 300 British and EU nationals from Wuhan in wake of coronavirus outbreak Global aviation services group, Air Partner, was recently called upon by the Foreign & Commonwealth Office (FCO) to arrange two charter flights for the evacuation of British and EU nationals from Wuhan in China to RAF Brize Norton in Oxfordshire, following the COVID-19 (coronavirus) outbreak in December 2019.