FAI works around the clock to meet critical COVID-19 demands
FAI rent-a-jet AG, Germany's leading Air Ambulance Specialist and Special Mission Operator has been working around the clock to help evacuate those in need following unprecedented demand from the spread of coronavirus.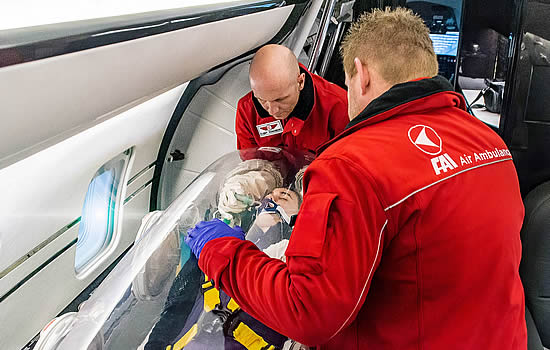 Luxaviation launches solidarity initiative for business aviation industry
Luxaviation Group has launched the European Business Aviation Solidarity Initiative (EBASI), a solidarity endeavour which puts the Group's administrative, financial and procurement resources at the service of smaller operators and fellow contenders during the COVID-19 crisis.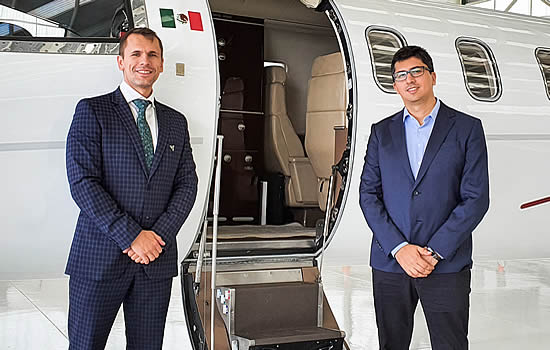 Victor announces successful management buyout
Led by its founder, Clive Jackson, the management of Fly Victor Ltd has secured significant financial backing from a consortium of former investors and regular flyers to acquire the company's global operations, while tracking to profitability this year.
Acropolis welcomes its brand-new Airbus ACJ320neo
World's first ACJ320neo re-delivered by AMAC Aerospace, designed by Alberto Pinto lead designer Yves Pickardt.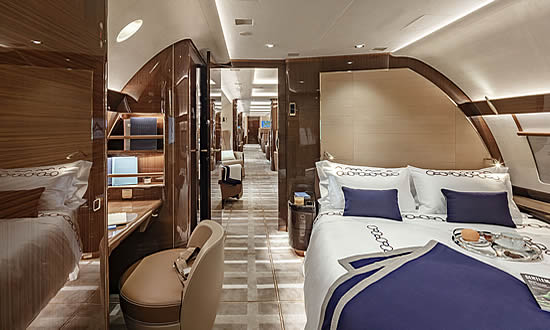 Gama Aviation sells its US Air associate to Wheels Up Gama Aviation, the global business aviation service provider, has announced the sale of its US Air associate, Gama Aviation LLC (trading as 'Gama Aviation Signature') to Wheels Up Partners Holdings LLC.
Air Partner assists FCO in evacuation and repatriation of British and Irish nationals from Coronavirus cruise ship
Global aviation services group, Air Partner plc, has once again worked alongside the UK Foreign and Commonwealth Office (FCO) to deliver a unique, fully-integrated and holistic solution for the evacuation and repatriation of UK and Irish nationals onboard the cruise ship quarantined off the coast of Yokohama in Japan.
Vertis Aviation launches VA Footprints as it pledges to offset carbon for all customers Vertis Aviation, the Switzerland-based boutique charter company, is introducing a new carbon offset programme which commits to offsetting 100% of carbon emissions generated by charter flights it arranges.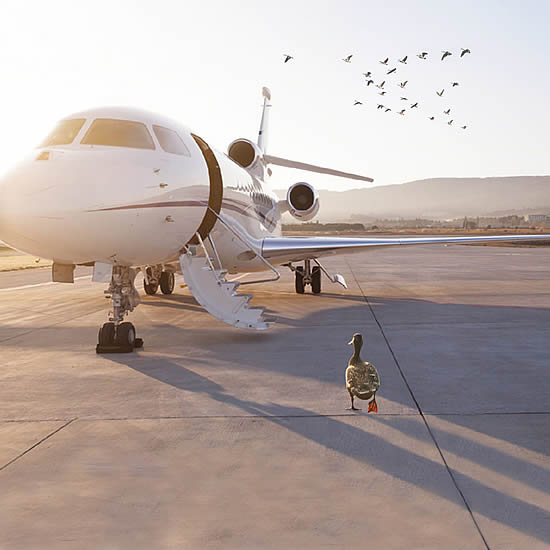 GlobeAir steps up commitment to the environment
Europe's leading private jet charter operator in the very light jet segment, GlobeAir, has announced that it will now be possible to offset one's carbon footprint when boarding their private jet flights.
Air Partner evacuates over 300 British and EU nationals from Wuhan in wake of coronavirus outbreak Global aviation services group, Air Partner, was recently called upon by the Foreign & Commonwealth Office (FCO) to arrange two charter flights for the evacuation of British and EU nationals from Wuhan in China to RAF Brize Norton in Oxfordshire, following the COVID-19 (coronavirus) outbreak in December 2019.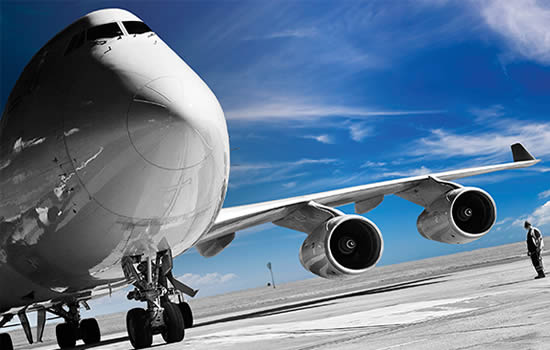 Asia Jet Partners celebrates Malaysian AOC Asia Jet Partners Malaysia Sdn Bhd, the expanding business aviation services company based in Kuala Lumpur, has successfully obtained its 9M Malaysian commercial aircraft operating certificate (AOC) from the Civil Aviation Authority Malaysia.
Clay Lacy to develop comprehensive sustainability program Clay Lacy Aviation has engaged World Kinect Energy Services a subsidiary of World Fuel Services Corporation, to assist in developing a comprehensive sustainability program with the goal of significantly reducing the company's carbon footprint as a large business aviation operator.
Wheels Up and Delta close partnership agreement Wheels Up and Delta Air Lines have closed on their previously announced groundbreaking transaction and partnership agreement, unveiling cross-platform benefits for existing and prospective Wheels Up Members and Delta customers that cannot be found anywhere else within the private aviation industry.
Air Charter Service revamps its carbon offsetting offerings to include passenger flights Leading aircraft charter company, Air Charter Service, has rolled out a revamped carbon offsetting programme for customers in addition to its office emissions and business travel being Carbon Neutral since 2007.
Titan Airways introduces brand new Airbus A321LRs Titan Airways, the London Stansted-based charter and airline sub-charter specialist, is strengthening its fleet in 2020 with the introduction of two Airbus A321LRs.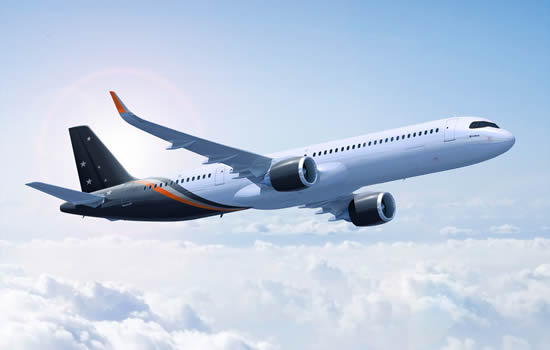 Jet Edge International acquires JetSelect Aviation Jet Edge International has acquired Columbus, Ohio-based JetSelect Aviation to create one of the world's largest and most diverse fleets of aircraft based throughout the United States.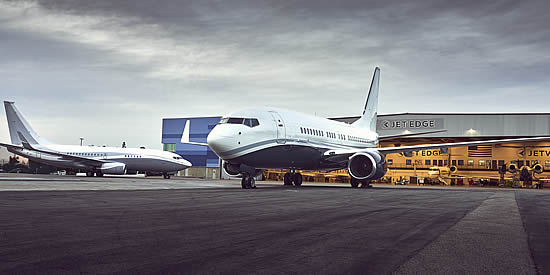 Air Partner acquires global aviation security and training company, Redline Global aviation services group, Air Partner plc, has acquired Redline Worldwide Limited, a leading global aviation security solutions and training company.
Flapper becomes Wyvern's first certified broker in Brazil Flapper, Brazil's leading on-demand private aviation company, has announced its association with Wyvern - the independent and globally-recognized leader in aviation safety risk management.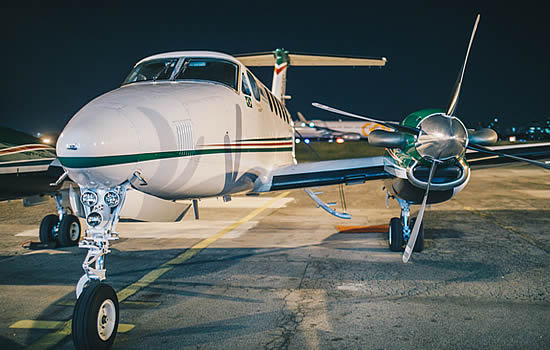 NetJets launches security services subsidary NetJets has launched a new subsidiary with QS Security Services, a global network of security partners with superior expertise in personal protection.
Hunt & Palmer roll out carbon balanced flight options Air charter specialist Hunt & Palmer has announced the launch of their new carbon offsetting initiative, which they believe will appeal to those clients looking to balance the carbon emissions generated from flights booked with the company.
Air Charter Service expands US Headquarters Air Charter Service's US headquarters expanded last month in order to facilitate future growth of the company's nine offices across the region. The long-running project of moving ACS's second largest office is off the back of its most successful year in 2018.
Gulfstream G650ER, Falcon 7X and Pilatus PC-24 join Clay Lacy's Northeastern US charter fleet Clay Lacy Aviation has added a 16-passenger, ultra-long-range Gulfstream G650ER, a 16-passenger, long-range and fuel-efficient Dassault Falcon 7X tri-jet and the East Coast's first Pilatus PC-24 midsize jet for charter to its Northeastern US fleet.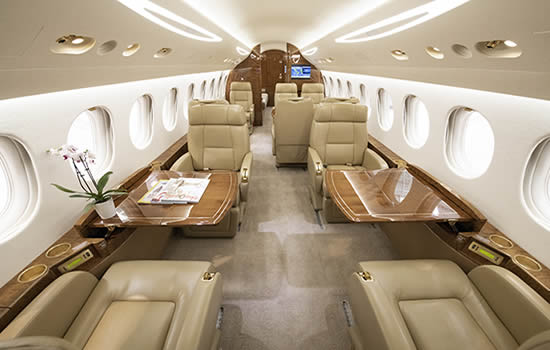 Modern Aviation partners with Carbonfund.org Foundation to offset aviation fuel carbon emissions Modern Aviation, a leading operator, acquirer and developer of FBOs has announced a partnership with Carbonfund.org Foundation to offer customers an opportunity to offset their carbon emissions as part of their fuel purchases.
Luxaviation UK adds London-based Global 6000 to fleet Luxaviation UK has announced the addition of a Bombardier Global 6000 to its fleet, based at London Luton Airport.