BookaJet introduces first G-registered HondaJet on to its AOC Leading UK charter and aircraft management company BookaJet has debuted the HondaJet Elite onto the G-registry and its UK Air Operator Certificate.
ACS Los Angeles arranges Def Leppard and Mötley Crüe world tour Air Charter Service's Los Angeles office recently arranged a branded Airbus A340 VIP to transport the legendary rock bands, Def Leppard and Mötley Crüe, along with other VIPs and 23 tonnes of the bands' instruments and staging on their joint world tour.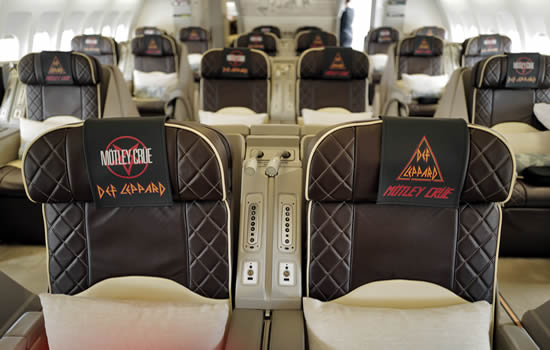 ---
Airshare plans to double its fractional Challenger fleet Bombardier has announced that Kansas City-based private aviation company Airshare has committed to ordering up to 20 additional Challenger 3500 aircraft.
Priester acquiring Hill Private Aviation's charter and management services Family-led businesses have always delivered the most customer-focused aviation services, built on fostering long-term relationships and loyalty. Since 1945, Priester Aviation has prided itself on continuing to provide personal service while expanding its legacy to include greater resources and capabilities for its clients.
---
Loganair celebrates the introduction of new ATR aircraft into Glasgow
Loganair, the UK's largest regional airline, is introducing its first ATR aircraft to Glasgow Airport as part of a multimillion investment to upgrade and futureproof its fleet.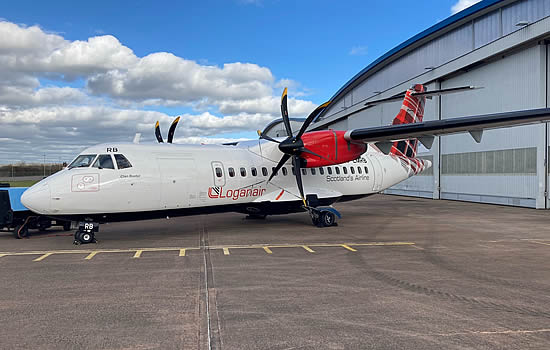 ---
Flexjet to add 22 aircraft to its mid and super midsized fleet by year end Flexjet is on target to add 22 aircraft to its mid- and super- midsized fleet by the end of 2023, continuing a five-year trend of growth in this category.
---
NetJets signs $5bn deal for up to 250 Embraer Praetor 500s Fractional aircraft ownership company NetJets has signed a new deal with Embraer for up to 250 Praetor 500 jet options, which includes a comprehensive services and support agreement.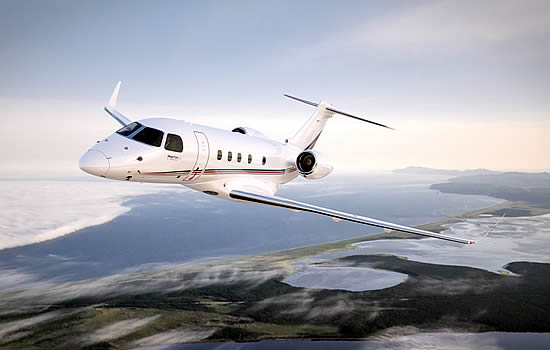 ---
DC Aviation Al-Futtaim FBO receives IS-BAH Stage 3 accreditation As part of its ongoing commitment to provide customers with unparalleled levels of safety standards, leading business aviation services provider, DC Aviation Al-Futtaim, has announced that it has received the International Standard for Business Aircraft Handling (IS-BAH) Stage 3 certification for its FBO located at Dubai South.
---
Platoon Aviation receive their sixth PC-24 Pilatus and Platoon Aviation are celebrating the handover of two more PC-24 aircraft.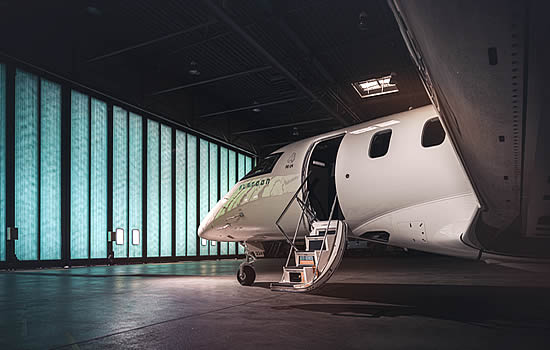 ---
FAA validates Clay Lacy's SMS Program in top 2% nationally Clay Lacy Aviation has been recognized as a leader within private aviation for its Safety Management System (SMS). Its organization-wide approach has been validated and recognized by the Federal Aviation Administration to meet the new standards of the FAA SMS Voluntary Program.
Chapman Freeborn delivers lifesaving aid to Turkey and Syria Chapman Freeborn, the global air charter specialist and part of Avia Solutions Group, has chartered numerous flights from across the world to deliver humanitarian aid to Turkey and Syria following the 7.8 magnitude earthquake on the 6th February 2023.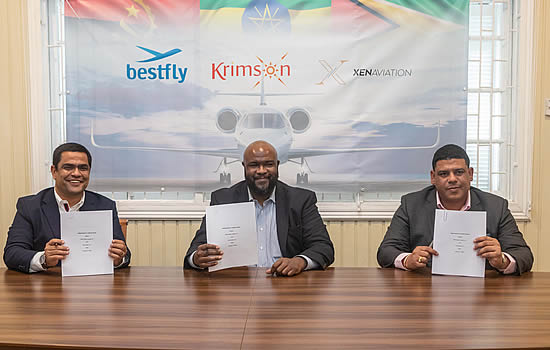 ---
Jetfly receives tenth PC-24 Super Versatile Jet Jetfly has now taken delivery of its tenth PC-24, finished in an eye-catching Philippe Starck design. It marks another milestone in a successful partnership of over 20 years between Pilatus and the world's largest PC-24 operator, the Luxembourg-based fractional ownership specialist.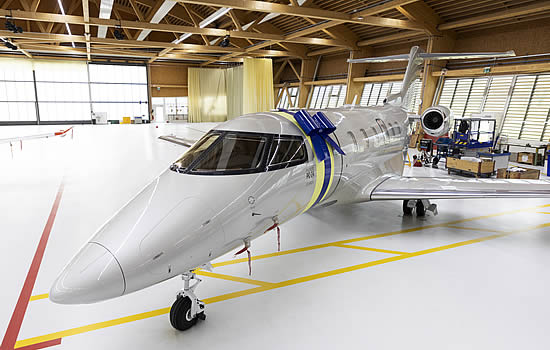 ---
---
Aircraft charter company plays vital role in sending aid to Turkish and Syrian earthquake victims Leading aircraft charter company, Air Charter Service, has arranged multiple passenger and cargo aircraft charters into Turkey and Syria to transport search and rescue teams from around Europe, along with essential humanitarian aid for the victims of the devastating earthquakes.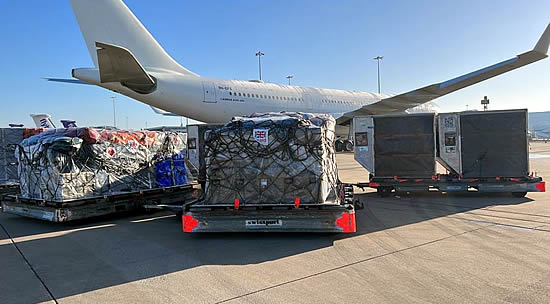 Equinox Charter earns ARGUS Certification UK-based aircraft charter organisation Equinox Charter has earned ARGUS Certified Charter Broker rating.
Exquisite Air Charter develops program to identify illegal charter operations Exquisite Air Charter, the private aviation company with a global presence, has added an extra layer to its compliance program by creating a program for identifying illegal charters while also establishing an internal mandatory reporting process of suspected illegal operations.
---
FAI Air Ambulance receives European Aeromedical Institute accreditation for the fifth time FAI rent-a-jet GmbH's Air Ambulance Division has received accreditation from the European Aeromedical Institute (EURAMI) for the fifth time for both long-range, intercontinental fixed wing and regional fixed wing air ambulance services.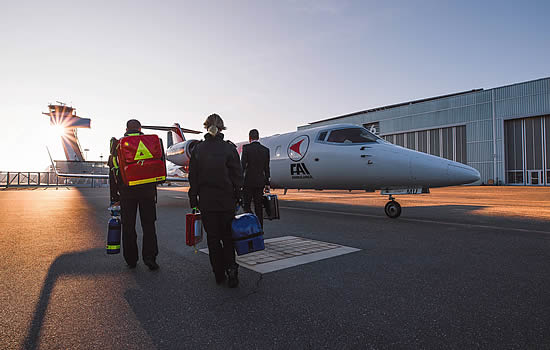 Vista records outstanding 2022 with revenue up over 50% YoY Vista Global Holding (Vista), the world's leading global private aviation group, provides a market update and overview into its exceptional performance for 2022, reflecting the positive trends across its dynamic global markets and unprecedented levels of demand from existing and new Members.
---
Air Charter Scotland offers two new Embraer Praetor 600s for charter Air Charter Scotland Ltd (ACSL) has ushered in the New Year with additional charter capacity in the shape of two brand new, super mid-size Embraer Praetor 600 business jets.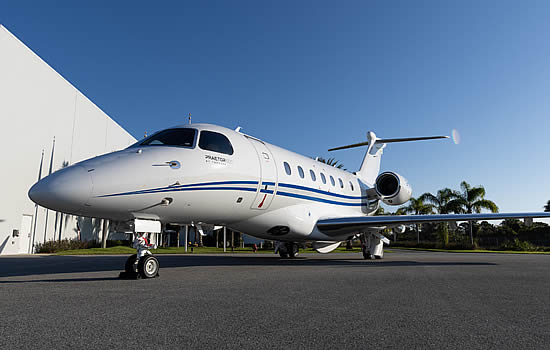 ---
Nomad Aviation reflects on a difficult yet highly successful 2022 Nomad Aviation can look back on an extremely successful 2022, despite the difficult geopolitical environment. During the course of the year Nomad Aviation's global fleet of managed aircraft was expanded by a total of five large cabin and ultra-long range business jets, a Bombardier Global XRS, a Gulfstream V, two Gulfstream G550s and a Dassault Falcon 8X.
Flexjet is first operator to complete its seventh ACSF Industry Audit Standard Flexjet has successfully completed its seventh Air Charter Safety Foundation (ACSF) Industry Audit Standard (IAS) audit, renewing its enviable status as an IAS-registered operator.
---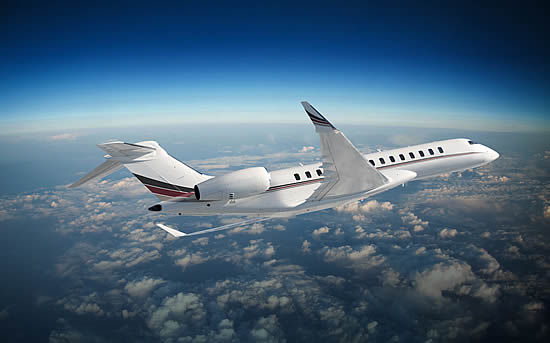 ---
Jet Aviation celebrates 20 years of RAAF support Jet Aviation hosted a ceremony in Canberra to celebrate two decades of collaboration on the RAAF King Air 350. Jet Aviation has supplied and supported the aircraft type out of its facility in East Sale, Australia, since 2002.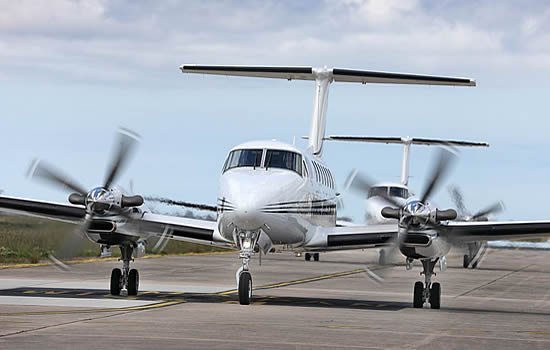 ---
Oriens Aviation expands into AOC operations Oriens Aviation, the authorised sales and service centre for Pilatus Aircraft in the British Isles, is expanding its service portfolio with a newly granted Air Operator's Certificate from the UK Civil Aviation Authority for the PC-12 aircraft family.
---
FAI Aviation Group anticipates record sales for 2022 FAI Aviation Group, one of the world's leading global providers of mission-critical aviation services anticipates record sales across the business for 2022, with consolidated group revenues of more than €120m.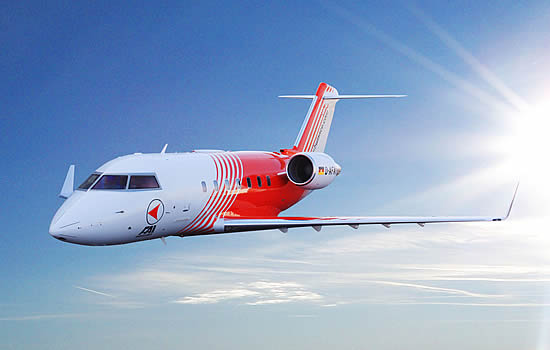 ---
ARGUS and IS-BAO extend Clay Lacy's safety certifications Clay Lacy Aviation has been recognized again for its safety and operational processes. The aircraft management, charter, maintenance and FBO services provider has recently been awarded the prestigious ARGUS Platinum rating by the third-party safety auditor for the 13th consecutive year. It also achieved the International Standard for Business Aircraft Operations (IS-BAO) Stage III certification, the highest level, for the fifth consecutive year.
---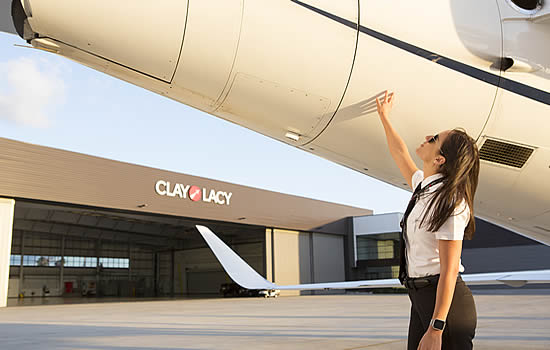 ---
Zeusch Aviation receives AOC from Netherlands CAA Zeusch Aviation BV, the Netherlands-based aerial services provider, has received its Air Operator's Certificate (AOC) from the Civil Aviation Authority of the Netherlands, enabling Zeusch to deploy four of its fleet of seven King Air aircraft for medevac and charter flights.

© BlueSky Business Aviation News Ltd 2008-2023