Chapman Freeborn delivers lifesaving aid to Turkey and Syria Chapman Freeborn, the global air charter specialist and part of Avia Solutions Group, has chartered numerous flights from across the world to deliver humanitarian aid to Turkey and Syria following the 7.8 magnitude earthquake on the 6th February 2023.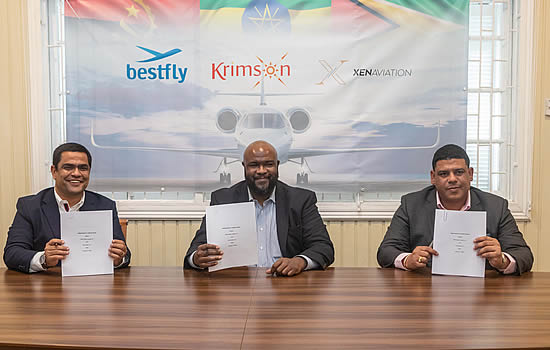 ---
Jetfly receives tenth PC-24 Super Versatile Jet Jetfly has now taken delivery of its tenth PC-24, finished in an eye-catching Philippe Starck design. It marks another milestone in a successful partnership of over 20 years between Pilatus and the world's largest PC-24 operator, the Luxembourg-based fractional ownership specialist.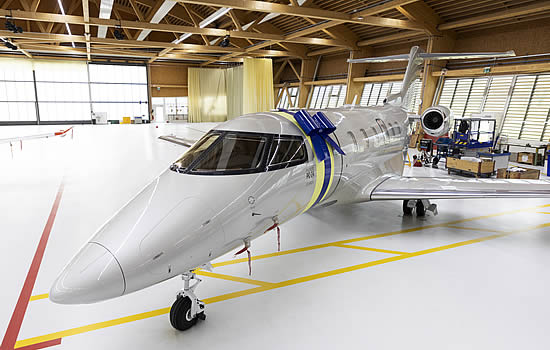 ---
---
Aircraft charter company plays vital role in sending aid to Turkish and Syrian earthquake victims Leading aircraft charter company, Air Charter Service, has arranged multiple passenger and cargo aircraft charters into Turkey and Syria to transport search and rescue teams from around Europe, along with essential humanitarian aid for the victims of the devastating earthquakes.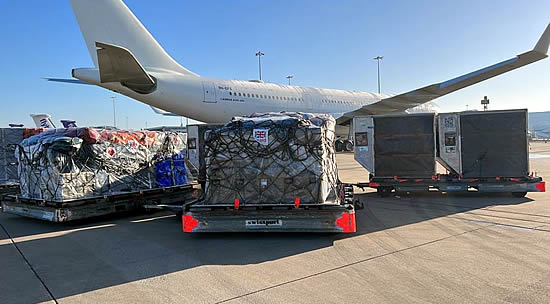 Equinox Charter earns ARGUS Certification UK-based aircraft charter organisation Equinox Charter has earned ARGUS Certified Charter Broker rating.
Exquisite Air Charter develops program to identify illegal charter operations Exquisite Air Charter, the private aviation company with a global presence, has added an extra layer to its compliance program by creating a program for identifying illegal charters while also establishing an internal mandatory reporting process of suspected illegal operations.
---
FAI Air Ambulance receives European Aeromedical Institute accreditation for the fifth time FAI rent-a-jet GmbH's Air Ambulance Division has received accreditation from the European Aeromedical Institute (EURAMI) for the fifth time for both long-range, intercontinental fixed wing and regional fixed wing air ambulance services.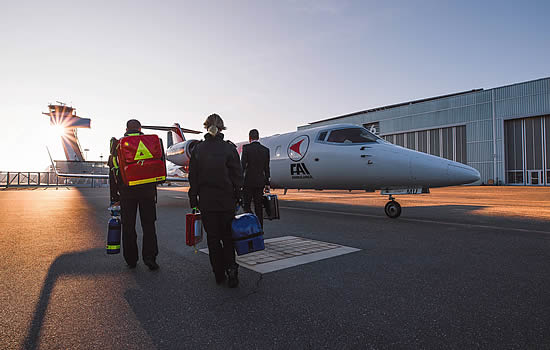 Vista records outstanding 2022 with revenue up over 50% YoY Vista Global Holding (Vista), the world's leading global private aviation group, provides a market update and overview into its exceptional performance for 2022, reflecting the positive trends across its dynamic global markets and unprecedented levels of demand from existing and new Members.
---
Air Charter Scotland offers two new Embraer Praetor 600s for charter Air Charter Scotland Ltd (ACSL) has ushered in the New Year with additional charter capacity in the shape of two brand new, super mid-size Embraer Praetor 600 business jets.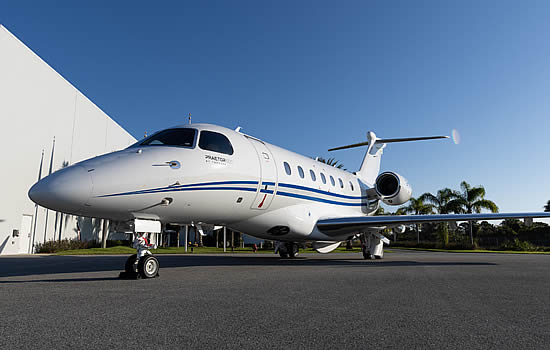 ---
Nomad Aviation reflects on a difficult yet highly successful 2022 Nomad Aviation can look back on an extremely successful 2022, despite the difficult geopolitical environment. During the course of the year Nomad Aviation's global fleet of managed aircraft was expanded by a total of five large cabin and ultra-long range business jets, a Bombardier Global XRS, a Gulfstream V, two Gulfstream G550s and a Dassault Falcon 8X.
Flexjet is first operator to complete its seventh ACSF Industry Audit Standard Flexjet has successfully completed its seventh Air Charter Safety Foundation (ACSF) Industry Audit Standard (IAS) audit, renewing its enviable status as an IAS-registered operator.
---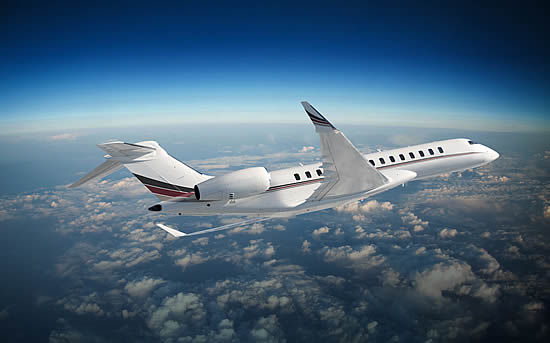 ---
Jet Aviation celebrates 20 years of RAAF support Jet Aviation hosted a ceremony in Canberra to celebrate two decades of collaboration on the RAAF King Air 350. Jet Aviation has supplied and supported the aircraft type out of its facility in East Sale, Australia, since 2002.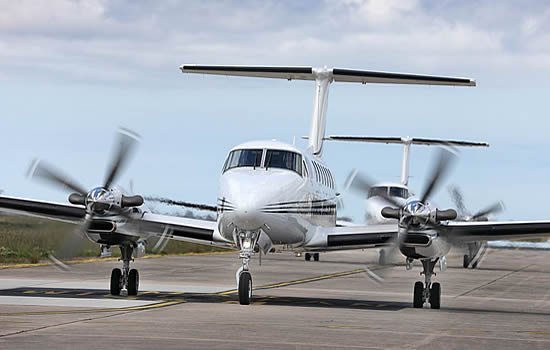 ---
Oriens Aviation expands into AOC operations Oriens Aviation, the authorised sales and service centre for Pilatus Aircraft in the British Isles, is expanding its service portfolio with a newly granted Air Operator's Certificate from the UK Civil Aviation Authority for the PC-12 aircraft family.
---
FAI Aviation Group anticipates record sales for 2022 FAI Aviation Group, one of the world's leading global providers of mission-critical aviation services anticipates record sales across the business for 2022, with consolidated group revenues of more than €120m.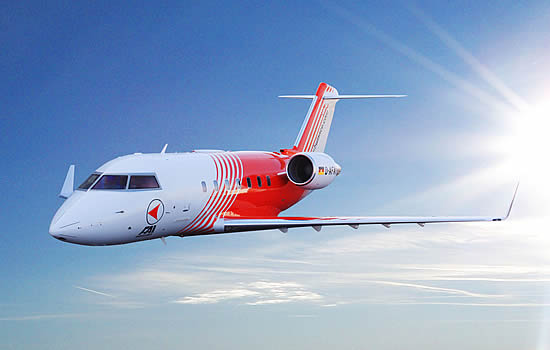 ---
ARGUS and IS-BAO extend Clay Lacy's safety certifications Clay Lacy Aviation has been recognized again for its safety and operational processes. The aircraft management, charter, maintenance and FBO services provider has recently been awarded the prestigious ARGUS Platinum rating by the third-party safety auditor for the 13th consecutive year. It also achieved the International Standard for Business Aircraft Operations (IS-BAO) Stage III certification, the highest level, for the fifth consecutive year.
---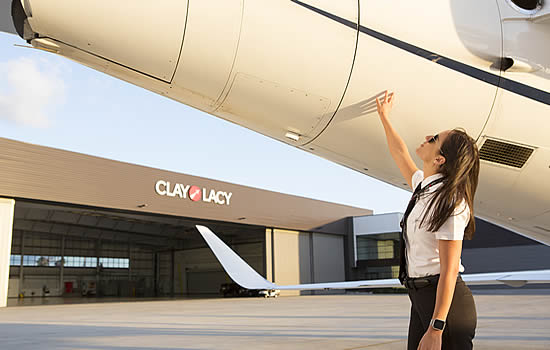 ---
Zeusch Aviation receives AOC from Netherlands CAA Zeusch Aviation BV, the Netherlands-based aerial services provider, has received its Air Operator's Certificate (AOC) from the Civil Aviation Authority of the Netherlands, enabling Zeusch to deploy four of its fleet of seven King Air aircraft for medevac and charter flights.
---
Flexjet plans to go public Flexjet and Horizon Acquisition Corporation II - a publicly traded special purpose acquisition company (SPAC) - have announced a definitive business combination agreement that will result in Flexjet becoming a publicly listed company.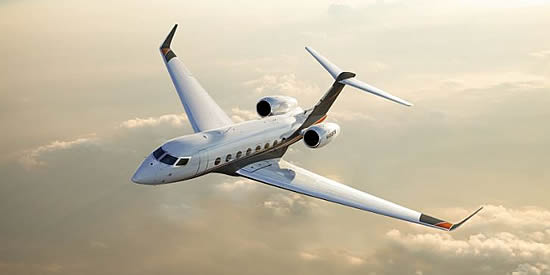 ---
Air Charter Service sees record H1 as revenues soar by 49% hitting $770m The world's leading aircraft charter broker, Air Charter Service, has recorded sales of $770m for the first six months of its financial year (February 1st - July 31st), an increase of 49% on the same period last year, with all three of its major divisions hugely outperforming last year's figures.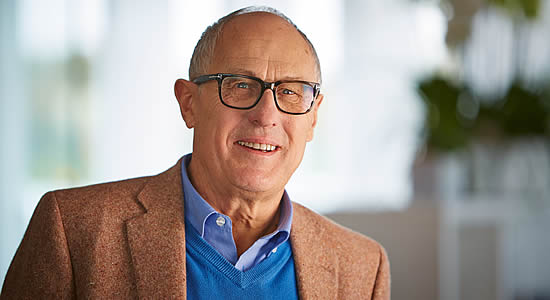 ---
Four Corners Aviation acquires UltraAir Four Corners Aviation recently acquired charter and aircraft management company UltraAir. Based in Omaha, Nebraska, UltraAir operates a diverse fleet of aircraft, offering personalized travel solutions for customers.
Flexjet registers its first Gulfstream G650 in Europe Flexjet has registered its first Gulfstream G650 in Europe, with a second ultra-long-range jet set to join the fleet within the next six months.
---
Welojets joins The Air Charter Association Welojets, a leading private jet charter company based in Madrid, has announced it joined The Air Charter Association (The ACA), the leading worldwide trade association for companies and individuals engaged in aircraft charter business.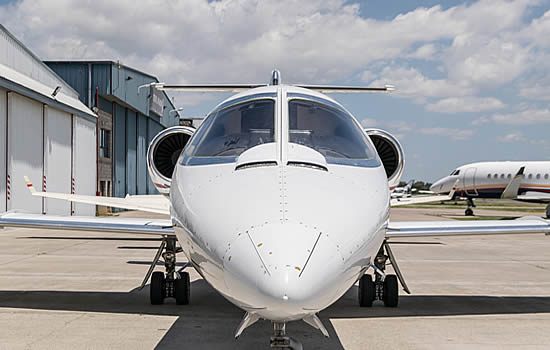 ---
Priester Aviation joins forces with Mayo Aviation to enhance customer service For more than 75 years, Priester Aviation has created a history of building strong relationships within aviation and delivering an unmatched level of customer service.
---
Balance Aviation to deliver two ambulance PC-12s to Kazakhstan Balance Aviation, the exclusive authorized Pilatus sales and service center in Armenia, Azerbaijan, Bulgaria, Cyprus, Georgia, Greece, Uzbekistan and Kazakhstan, and Dala Air, the first and largest operator of Pilatus PC-12 ambulance aircraft in Central Asia, have signed a contract to purchase two ambulance PC-12 NGXs to be delivered in 2023.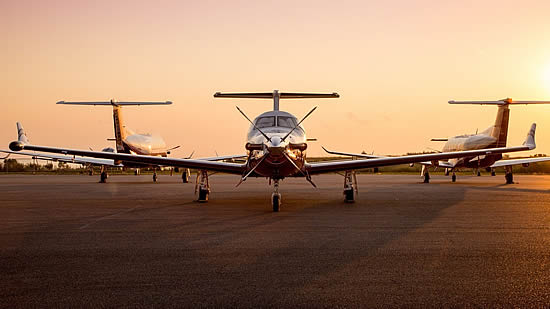 ---
ExecuJet South Africa expands charter fleet and earns safety award ExecuJet South Africa, part of the Luxaviation Group, is celebrating charter fleet expansion and growing recognition of the company's outstanding safety standards.
---
Six aircraft added to Luxaviation's global fleet Luxaviation Group, one of the largest business aircraft and helicopter operators worldwide, is enjoying a summer of expansion, adding six aircraft to the company's global fleet.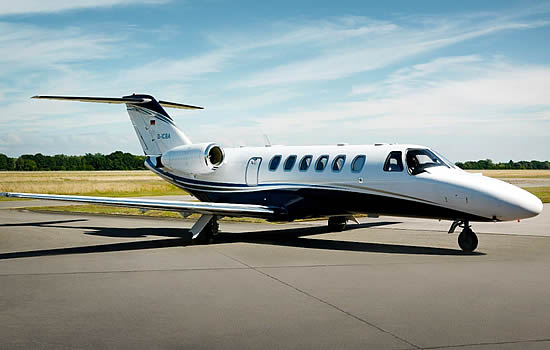 ---
Air Partner sees positive progress with opt-out carbon offsetting programme Global aviation services group, Air Partner, has increased the quantities of carbon being offset on its flights by 65% over the past year, compared to quarterly data.
---
Italy's Air Corporate SRL is first European operator to offer Challenger 3500 for charter Bombardier has announced the sale of its industry-leading Challenger 3500 business jet to Italian-based operator, Air Corporate SRL. This will be the first company to offer the aircraft for charter in Europe.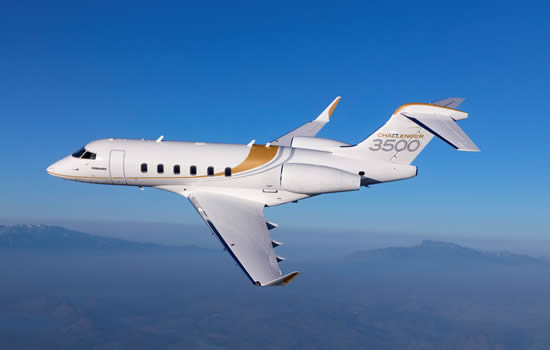 ---
Hunt & Palmer Group post record results for 2021 Aircraft charter specialist Hunt & Palmer has posted record results for the 2021 financial period, with group turnover in excess of £80m, despite the turmoil that has affected the aviation and travel industries globally since the early stages of the Covid-19 pandemic in 2020.
---
TAG's charter fleet gets G5500 boost in time for summer TAG Aviation has added a new Bombardier Global 5500 to its European charter operation, bringing its managed fleet to 80+ aircraft.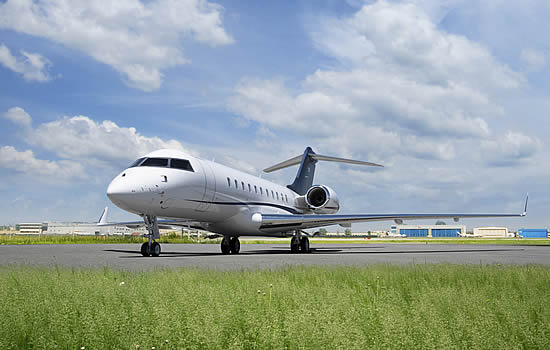 ---
Jetfly partners with Ravenair for UK flying Jetfly, a leading fractional ownership and aircraft management company with a 50-strong Pilatus fleet, can now offer its UK members domestic flights aboard newly re-registered PC-12NG (G-OJFA), thanks to a new partnership with UK PC-12 business aviation operator Ravenair.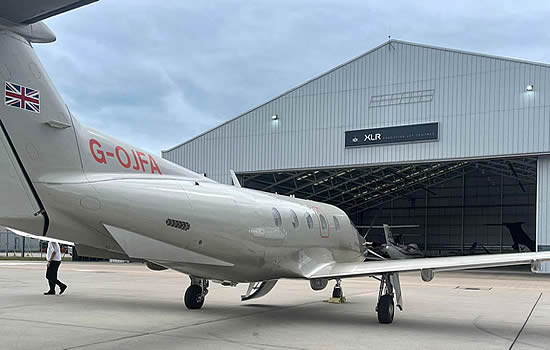 ---
Qatar Executive introduces new eco-friendly Air Ionisation System across G650ER fleet Qatar Executive, the private jet charter division of Qatar Airways Group, is set to introduce a new Air Ionisation System on its state-of-the-art G650ER aircraft. The active system is capable of eliminating potentially harmful pathogens and allergens, including bacteria, viruses, and mould spores.
---
ACC Aviation partners with Perigean Aviation to exclusively market 62-seat all-VIP B757-200 ACC Aviation, the global aviation services group, has announced a new partnership with Perigean Aviation, becoming the sales and marketing agents for an all-VIP Boeing B757-200, operated by Freedom II LLC.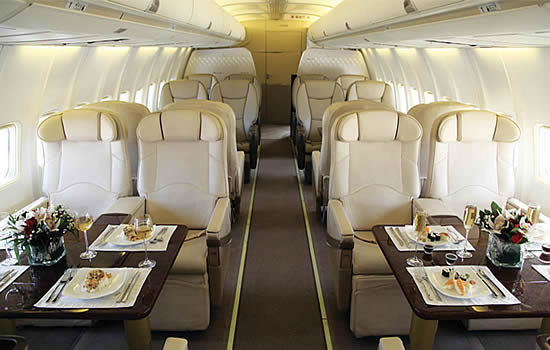 ---
Luxaviation UK's chief pilot flies final flight for the Royal Household Luxaviation UK's chief pilot Glyn Anderson is retiring from flying commercial flights including his royal duties after a distinguished 25 years of service.
---
Six large cabin jets join Clay Lacy charter fleet to meet client demand Clay Lacy Aviation continues to expand its private jet charter fleet in three key markets to meet an unprecedented demand for private aviation services.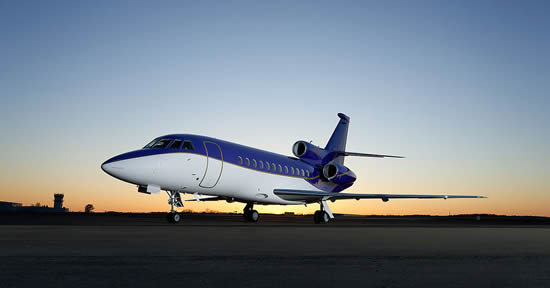 ---
Jet Aviation establishes new flight operation after securing San Marino AOC Jet Aviation has secured an air operator's certificate (AOC) for San Marino, thereby launching a new flight operation. "Customers have different expectations and requirements, but always want simplicity and ease," said
Carlos Gomez

, Jet Aviation's senior director aircraft management and charter operations in Asia. "Today's customer is more global than ever, and we're delighted to meet our clients' needs for flexibility and efficiency by offering more choice with our new San Marino AOC.
Sino Jet releases carbon neutrality plan Chinese business jet company Sino Jet announced its carbon neutrality goal on World Environment Day on 5th June 2022.
TAG Aviation gets Cayman Islands' AOC The Civil Aviation Authority of the Cayman Islands (CAACI) has issued an Air Operator Certificate (AOC) for fixed wing commercial operations to Tag Aviation (Cayman) SEZC, a company with its principle place of business in the Cayman Islands' Special Economic Zone