Dallas, Texas:
Bombardier is enhancing its interior repair and refurbishment activities at its service centre in Dallas, Texas, providing customers with even more maintenance and support capabilities.
Bombardier will collaborate with Global Engineering & Technology, Inc. (GETI), a market-leader in aircraft furnishings since 1991, to offer customers the industry's highest quality of enhanced interior services and support at the Dallas Service Centre.
Built on a long-standing relationship between the two companies, the collaboration with Wichita-based GETI will benefit from the supplier already being well-versed with Bombardier business jets at Bombardier's service centre in Wichita, Kansas.
Customers at the Dallas Service Centre will have access to enhanced interior repair and refurbishment services for their aircraft flooring, cabinetry, seats, and upholstery on various aircraft platforms.
---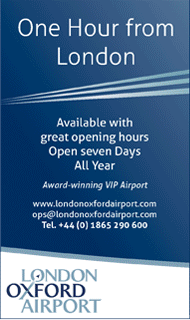 ---
Washington, DC:
Part of the FAA's campaign to increase safety in Alaska.
The Federal Aviation Administration will award seven Alaska airports a total of $42m in Airport Improvement Program grants to help with safety, access and sustainability efforts. The FAA has awarded more than 64 grants totaling $257.4m to Alaska airports during fiscal year 2021.
"These grants reflect our ongoing commitment to the unique needs of Alaska aviation community and our focus on supporting the extensive Alaska National Airspace System," said FAA Administrator Steve Dickson.
Aviation provides the backbone of daily commerce to many communities in the state, including the delivery of food and life-saving supplies, inter-city and inter-village transportation, emergency medical evacuations and daily commuting.
Approximately 82 percent of communities in Alaska are only accessible by air. Many of these communities are home to Alaska natives, which represent nearly 20 percent of the state's population.
---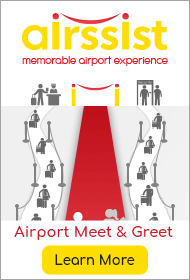 ---
Montreal:
IBAC congratulates SRC Aviation - first to renew IS-BAH Stage 3
The International Business Aviation Council (IBAC) commends SRC Aviation, India, for being the first Stage 3 renewal for the International Standard for Business Aircraft Handling (IS-BAH) program.
Based in New Delhi, India, SRC Aviation was also the first organization in the world to achieve IS-BAH Stage 1 in 2015.
SRC Aviation Managing Director, Bobby Chadha, said, "This recognition from IS-BAH is a reflection of our commitment to the highest global safety standards and to excellence in service."
IS-BAH Program Director, Terry Yeomans, noted, "It is inspiring to see the resiliency organizations have to implement and maintain a voluntary global standard such as the IS-BAH, especially with all the challenges we have faced in the past 18 months.
Congratulations to Bobby and the entire SRC team and thank you for your continued commitment to business aviation safety and support for the IS-BAH Programme."

---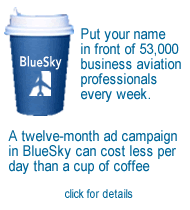 ---
Washington, DC:
The General Aviation Manufacturers Association (GAMA) is supporting the Biden Administration's steps to expand the development, use and production of sustainable aviation fuels (SAF).
A Fact Sheet, released by the Biden Administration, announced its planned actions to significantly bolster the future of sustainable fuels in aviation.
"We commend the Biden Administration for its commitment to boost the production, distribution and uptake of SAF," said Pete Bunce, GAMA President and CEO.
"For years, the general and business aviation community has recognized that the increased use of SAF will play a key role in reducing aviation's CO2 emissions and complements our continued innovative advancements in aircraft technologies.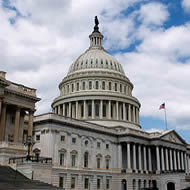 "It will be important for industry and government to work together on the elements of the administration's Sustainable Aviation Fuel Grand Challenge, which aims to increase the production of SAF to three billion gallons per year by 2030.
GAMA, along with other industry stakeholders, has been working with the US Congress on similar legislative solutions and we look forward to future progress on these initiatives. We also are eager to work with other policymakers and regulators to further advance SAF production and use worldwide."
---

---
Washington, DC:
The National Business Aviation Association and the General Aviation Manufacturers Association (GAMA) have released a fully updated, wide-ranging Business Aviation Fact Book, laying out a broad overview of the industry's benefits to citizens, companies and communities everywhere.
The 33-page publication is downloadable as a PDF, and print copies will be freely available at the NBAA Business Aviation Convention & Exhibition (NBAA-BACE), taking place October 12-14 in Las Vegas, NV.
A shareable resource designed for professionals and advocates as well as newcomers, the public and civic leaders, the Fact Book is a publication of the No Plane No Gain advocacy campaign.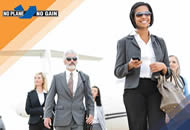 Presented in part though user-friendly infographics, charts, tables, photos and real-world stories, the Fact Book brings to life the competitive gains for companies and organizations using business aircraft; the industry's role in supporting 1 million jobs and driving more than $200 million in economic activity each year; the connectivity lifeline business aviation provides to communities across America; and the sector's role in providing critical lift for worthy humanitarian endeavors.
---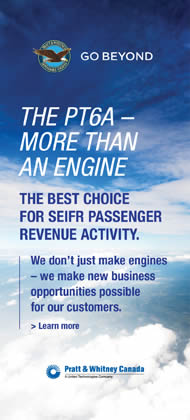 ---
Boston:
New interactive map developed and maintained by 4AIR shows where to find Sustainable Aviation Fuel regardless of who makes or markets it.
4AIR, the first and only rating system focused on comprehensive sustainability in private aviation, has launched an interactive map to show private jet owners and operators where to find Sustainable Aviation Fuel (SAF).
Although SAF reduces emissions contributing to climate change, it can be hard to find because of limited distribution and fragmented marketing. 4AIR solves this problem with this map - the first aggregator of where a user of private aircraft can find SAF, regardless of the airport, FBO or fuel provider.
"Sustainable Aviation Fuel is an efficient and effective way to reduce the impact private jets have on climate change," said Kennedy Ricci, 4AIR's president.
"This is the single best way for aviators to find this climate-beneficial fuel. And, by making it easier to find SAF, we hope to promote its use and expand its availability."
---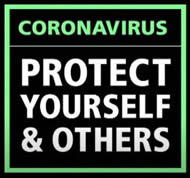 ---

Western Aircraft
Shannon Edick
Western Aircraft, a Greenwich AeroGroup company, introduces Shannon Edick as its new regional sales manager for Pilatus Aircraft maintenance sales.
Jay Reeder, who formerly served in this role, has moved to regional sales manager for King Air aircraft and Pilatus turboprop fleet operators.
Ms. Edick joined Western Aircraft in 2015. She has served in various roles from a work order coordinator and planner to an MRO quoter, and now as the company's newly promoted Pilatus aircraft maintenance regional sales manager.
Prior to joining Western Aircraft in 2015, Ms. Edick served in an accounts payable specialist position for XTRA Airways.
In her new role with the Western Aircraft MRO sales team, she will work with PC-12 and PC-24 owners and operators and is responsible for maintenance sales on Pilatus aircraft.