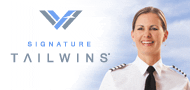 ---
Washington, DC:
The NBAA led tributes to blended winglet pioneer Joe Clark, founder and CEO of Aviation Partners, Inc. (API), and chairman of the joint venture Aviation Partners Boeing, whose death was announced on Monday (March 30th). Mr Clark was 78.
Asked by entrepreneur Dennis Washington to find a method by which his Gulfstream II business jet could fly across the country nonstop, Clark launched API in 1991 to develop and market blended winglet modifications for business and commercial aircraft. Today, the company estimates its winglets have saved the industry in excess of 10 billion gallons of fuel.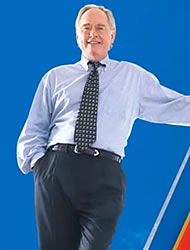 Joe Clark
"Joe found extraordinary joy in all things aviation," said NBAA President and CEO Ed Bolen. "His legacy will long be visible on the thousands of business and commercial aircraft fitted with his winglets to increase performance and efficiency, while also reducing carbon emissions. It will also be deeply felt by the thousands of individuals and aviation organizations Joe touched in his remarkable lifetime. Although Joe has left us too soon, his vision, passion and humanity will continue to take our industry farther and do so more sustainably."
---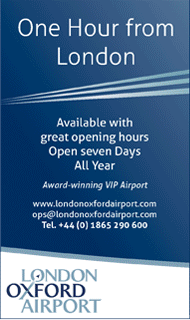 ---
Melbourne, Florida:
ANAC, EASA and FAA approval.
Embraer's new Phenom 300E - the fastest and longest-ranged single-pilot jet, capable of reaching Mach 0.80 - has been granted its Type Certificate by ANAC (National Civil Aviation Agency of Brazil), EASA (European Union Aviation Safety Agency) and the FAA (Federal Aviation Administration).
The aircraft achieved its certification goals with an intracontinental range of 2,010 nautical miles (or 3,723 km, considering NBAA IFR reserves with 5 passengers), a high-speed cruise of 464 ktas, a maximum payload of 2,636 lb (1,196 kg), a takeoff distance of only 3,209 ft (978 m) and an unfactored landing distance of 2,212 ft (674 m). In addition, the new Phenom 300E received both avionics upgrades and enhancements that lowered cabin noise levels.
"The triple-certification by ANAC, EASA and the FAA reaffirms the position of the Phenom 300 series as the best light jet ever made, offering the ultimate experience in business aviation," said Michael Amalfitano, President & CEO, Embraer Executive Jets. "Phenom 300E owners can be assured of the jet's performance, with our ongoing commitment to unparalleled technology, safety and comfort."
---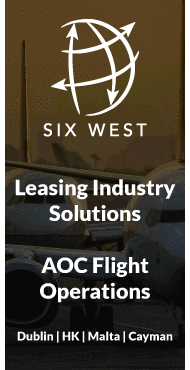 ---
Houston, Texas:
Universal Weather and Aviation, Inc. is donating services to support humanitarian medical supply missions during the COVID-19 crisis.
Effective immediately, Universal Trip Support is waiving its fees on [1] trip feasibility assessments, research, and consultation services and [2] ground handling setup charges (third-party fees still apply), for any mission classified as a humanitarian medical supply flight.
"We are in an unprecedented and trying time for our industry and the world. Business aviation missions are still flying and are now more critical than ever as we battle the global coronavirus pandemic," said Universal Chairman Greg Evans. "These missions are saving lives! Together we need to find a way through the continually-changing, restrictions now in place that are impacting international operations around the globe."
---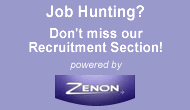 ---

---
Kansas City, Missouri:
JetHQ completes company repatriation to US
JetHQ has completed its process of becoming a United States-based company and has moved its company headquarters to its Kansas City, Missouri office. The aircraft transaction and brokerage company made the move this year to better serve growth for its domestic divisions.
JetHQ has doubled its team in the US over the past year. The move to a domestic headquarters accompanies other reorganizations within the company to maximize sales territorial efficiency, reporting and client services. It plans to expand to the West Coast by adding a sales director to handle the company's growth in the region.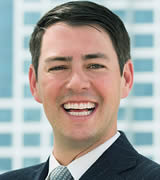 Garett Jerde
"This move is about allocating resources to better serve our customers in the areas of the most growth - the United States," says JetHQ Founder and Managing Director Garett Jerde. "This allows us to continue to expand, while maintaining the dedicated level of responsiveness and support our clients expect from our team. Being US based opens up more resources to show our expertise and service."
---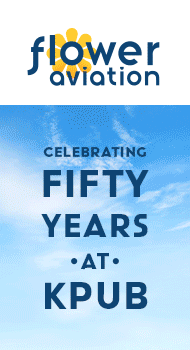 ---
Washinton DC:
The National Air Transportation Association (NATA) and National Business Aviation Association (NBAA) have sent a letter to Treasury Secretary Steven Mnuchin, seeking additional guidance on the loan and grant provisions for air carriers, including certain general aviation operators, enacted as part of the Coronavirus Aid, Relief, and Economic Security Act (CARES Act).
The letter requests that the Treasury Department consider the unique scale and business operations of general aviation air carriers and FBOs when developing guidance on the loan and grant programs. Under the CARES Act, general aviation businesses and FBOs that are contractors to the scheduled airlines are eligible to apply for payroll support grants and loans.
However, the initial guidance issued by the Treasury Department presents challenges for general aviation businesses, as certain requirements were structured for the scheduled airlines. In their letter, NATA and NBAA requested that the secretary provide additional guidance and flexibility for the general aviation community while protecting taxpayer dollars.
---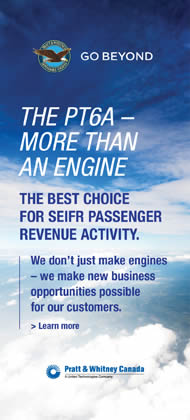 ---

---

Camber Aviation Management
Tom Chatfield
Camber Aviation Management, a global provider of corporate jet cabin completion management and technical advisory services headquartered at Squamish, BC, Canada, has announced that company co-founder and completions specialist, Tom Chatfield has taken the role of CEO.
Since the inception of Camber six years ago, Tom Chatfield has demonstrated his 35 years' experience working in the aviation industry to be of significant value to the company's important clientele.
A trained avionics technician holding Transport Canada and EASA Aircraft Maintenance Engineer licences, with a MSc in Airline Transport Management from Cranfield University, Mr. Chatfield is characterised by his professionalism, technical insight and solutions-oriented approach.
"Camber is not in the business of buying or selling business jets, instead we are a team of expert completion managers, that guide and manage the incredibly complex process of transforming a large aircraft into a bespoke corporate jet," he said. "We pride ourselves in delivering the best corporate jet possible, individually tailored to the requirements of our ultra-high net worth individuals, corporate and heads of state clientele."
---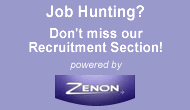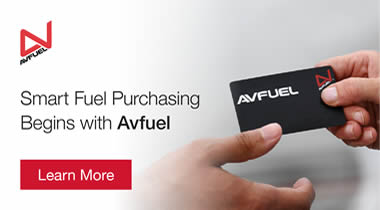 ---
| | | |
| --- | --- | --- |
| WINGX Global Market Tracker: | | |
Continuing the new weekly series of reports from WINGX, Global Market Tracker keeps you up to date with business aviation trends in light of the current Coronavirus pandemic.
Business aviation departures from Europe were down by 34% in March 2020 compared to March 2019, according to WINGX`s weekly Global Market Tracker published today.
Overall, there were 17,800 fewer flights flown month on month. Declines have accelerated towards the end of the month, with the last few days seeing close to 50% reductions.
Activity in Italy has been most affected, with just over 1,000 departures during the entire month which is 70% below March 2019 activity. Activity in France, normally the busiest market, was down by 43%. Germany and Switzerland saw declines of over 30%. Flights in the UK fell by 23%. Over the whole month, flights in Sweden were up, by 1.3%.
Le Bourget, Nice and Geneva have seen the largest declines in business aviation activity this month, all seeing declines of at least 35%. Of the leading airports, Biggin Hill has least impact with March activity down by only 1%. Flight activity out of Malaga was slightly up this month.
---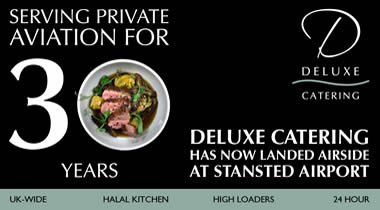 ---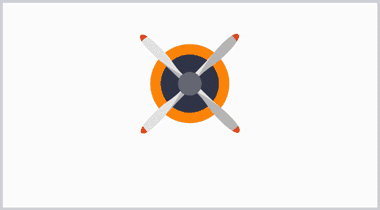 ---
Paula Kraft, DaVinci Inflight Training Institute, with John Detloff, Air Culinaire Worldwide and Yasmin Milner, Head of Training at Corporate Flight Training (CFT).
Over the past several weeks we have seen a complete shift in the way we live and work - from in person meetings changing to online meetings, going to dinner changing to eating more at home, going to events changing to social distancing.
This has created a shift in every aspect of our lives. It has also brought a lot of questions to light about food service on board the aircraft, and how this virus can and will affect it moving forward.
Many of the courses offered at trainDAVINCI consist of topics such as: catering, food safety/hygiene, and Catering SMS, we have been contacted by dozens of clients and other operators all asking very similar questions. What do we do about catering? What should we suggest our passengers and crew do - bring their own food, or use a third-party delivery service from eating establishments, or order from a private aviation caterer, or, worse yet, have no food or snacks onboard at all?
We want to address these topics and offer opinions from myself, my peers, and other industry experts.
---

---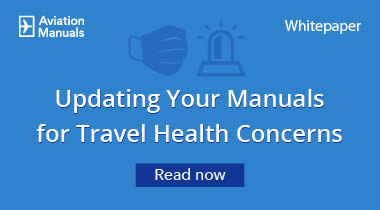 ---

Liz Moscrop talks to Zoë Layden, Managing Director of aviation insurance specialist, Claveaux Consulting about life and the aviation industry during the current COVID-19 pandemic.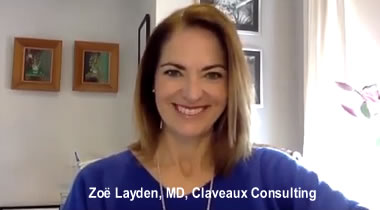 Topics of discussion included "Happy Lockdown Charts", the important role of Business Associations and the concept of forbearance within aviation insurance.

Watch the video
---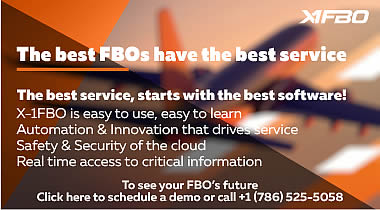 ---
United Kingdom:
London Heliport announces temporary closure
The London Heliport in Battersea, South London has announced that with immediate effec, and no forward bookings, it will pause all operations.
The Heliport will be unable to provide full services until the national lockdown is lifted. The term of the closure will be at least until 13th April, with a review nearer the time, should this be required.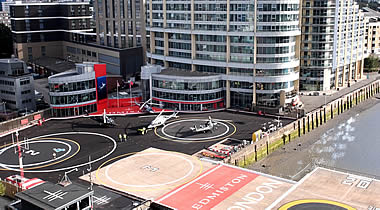 The London Heliport | Photo: Aviation Images.
In a statement, the London Heliport said: "We expect operations to recommence in the future and will consistently ensure that our dedicated clients and stakeholders are updated with any changes, as soon as clarity is provided.

"We are working with the DfT and PHE to ensure we have the most up-to-date information to take the necessary steps as the situation continues to develop and will continue to do so throughout the closure."
London Heliport General Manager Simon Hutchins commented. "We would like to recognise the hard work and dedication of our team at the heliport. Everyone has been working tirelessly to ensure we adhere to Government guidance at all times."
---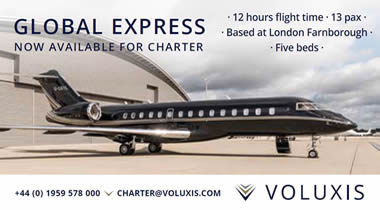 ---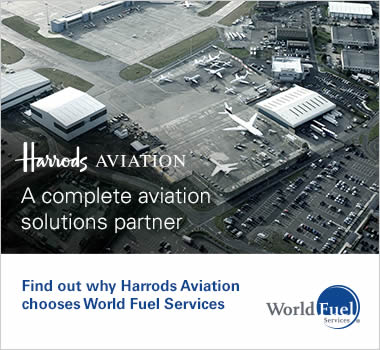 ---
There is no doubt that this is an extremely worrying and challenging time for everyone, with far-reaching health, economic and societal ramifications.
Governments and NGOs globally are working around-the-clock to limit the spread of COVID-19, and a necessary part of this is the enforcement of some travel bans and restrictions.
However, as more and more countries issue blanket bans on air travel and transport, my concern is that this could do more damage than good. Global air infrastructure has always played an important role at times of global crisis, and it must be allowed to do so now.
Airports and airways need to remain open for urgent travel and transportation, but currently the trend is going in the other direction, towards universal closure, despite the fact that there are still countless people stranded around the world, with limited - if any - means of getting back to their home countries.
---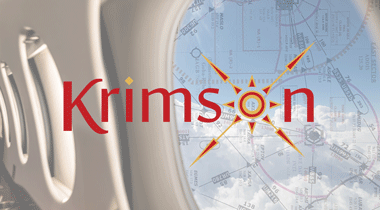 ---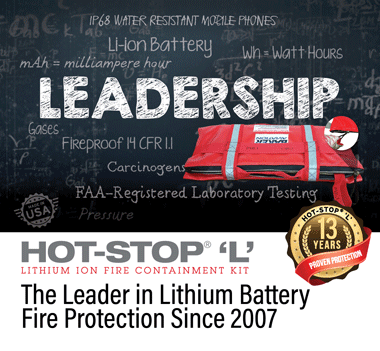 ---
United Kingdom:
World Fuel Services supports world's largest wind farm
WFS to provide Jet A-1 fuel to support increased demand for sustainable energy.
World Fuel Services (WFS) has won a tender to provide Jet A-1 fuel to the helicopter service for Hornsea One offshore wind farm.
The relationship will see World Fuel working in conjunction with Ørsted and Swire Oilfield Services in response to the unique challenges presented by running the world's largest wind farm - including access and extreme weather conditions.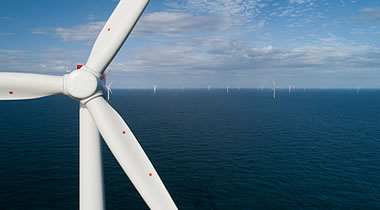 Ørsted was looking for a single counterparty to do it all – supply jet fuel from terminal to quayside and act as the single point of contact to meet all of the complex requirements associated with such a project.
---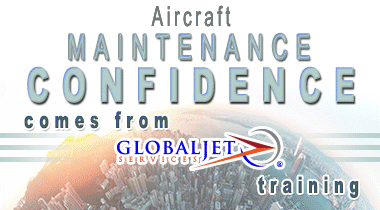 ---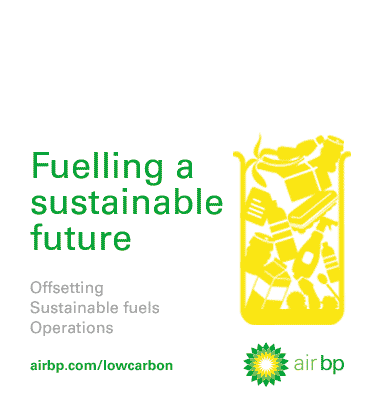 ---
Nuremberg, Germany:
FAI rent-a-jet AG, Germany's leading Air Ambulance Specialist and Special Mission Operator has been working around the clock to help evacuate those in need following unprecedented demand from the spread of coronavirus.
This includes both medical evacuations of infected patients and repatriation flights of unaffected healthy individuals from all corners of the globe.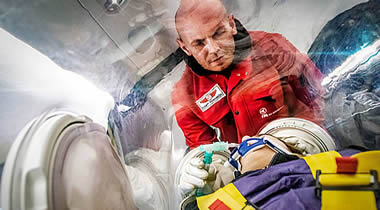 The company is currently operating at maximum capacity, averaging around six missions per day with its 10-strong fleet of five Learjet 60s, four Bombardier Challenger 604, and one Global Express air ambulance aircraft. Additionally, FAI is supplementing its fleet with its executive charter fleet of business jets.
---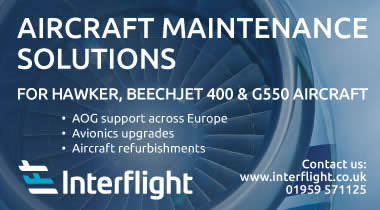 ---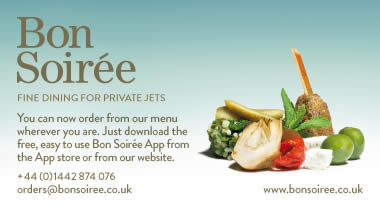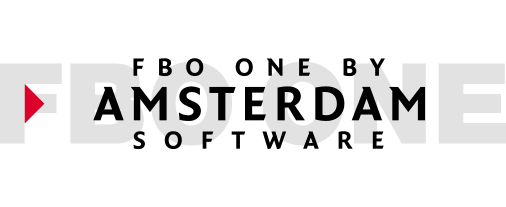 ---
Brussels:
EBAA partners with Osprey Flight Solutions to support business aviation in times of COVID-19
The European Business Aviation Association has partnered with risk analysis company Osprey Flight Solutions to provide operators with real-time updates on risk information related to the COVID-19 outbreak.
Business aviation operators are able to access the Osprey:Open platform to find live updates on COVID-19 and its impact on daily operations, including:
*Country-based COVID-19 infection rates, showing the growth and rate of the infection, and what stage in the spread of the virus that country is experiencing.
*COVID-19 related NOTAMs, both those published by any country and those relating to any international airport.
*All known travel restrictions for each country.
Commenting on the new partnership, Robert Baltus, Chief Operations Officer at EBAA, said, "Since the beginning of the COVID-19 crisis, the EBAA team has been working hard to provide a constant flow of updated operational information and safety guidance to our members. We're delighted to team up with Osprey Flight Solutions to enhance EBAA's support capabilities and ensure that the business aviation sector can operate with the most up-to-date intelligence available in this crisis."
---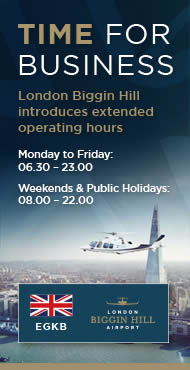 ---
United Kingdom:
Stobart Jet Centre at London Southend Airport has announced the temporary closure of its FBO during April, with a review into May if required.
Managing Director, Fiona Langton, said: "The welfare of my employees is my highest priority right now, as we are a small team, I have taken the responsible decision at this time to put their personal health and wellbeing, above current business operations. We whole heartily expect operations to continue in the future and will consistently ensure our dedicated clients and stake holders are updated with any changes to this decision as soon as clarity is provided.
The entire industry is facing uncertain times; however, we are in a strong position to return to continue business when safe to do so. We are working with London Southend Airport, DfT and PHE to ensure we have the most up to date information to take the necessary steps as the situation continues to develop and shall continue to do so throughout the closure."

---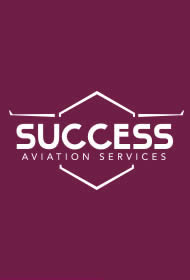 ---
Oeiras, Portugal:
The travel and hospitality sector will be among the hardest hit by the Coronavirus and its after-effects, according to many experts and economists.
Companies from airlines and hotels, as well as other industries are exploring solutions to reduce expenditures and improve efficiencies.
Toward that goal, SKYPRO, a leading developer of uniforms and shoes that are specially made to improve the health and wellbeing of professionals, has announced the launch of a revolutionary technology for uniform procurement and stock management: mySkypro Portal. This platform uses a proprietary Artificial Intelligence (AI) algorithm to forecast usage and replacement of uniforms, saving time, complexity and reducing stock and inventory costs, without compromising quality.
---
---
A message from BlueSky:
Introducing Resilient Aviation
Our new Comms e-zine.

With countries around the world in lockdown amid the widespread escalation of the coronavirus pandemic, we find ourselves in unsettling times.
The usual gatherings, press briefings, conferences, shows and exhibitions are either cancelled or postponed and we don't know how many weeks or months it will be before we see each other again.

We hope it won't be long and more than anything - that you and your loved ones keep well.

During these unprecedented times, BlueSky is pleased to partner with Emerald Media, with whom we run niche industry conferences, to produce content dedicated to focusing on how our industry is rallying.

Our new 'Resilient Aviation' issues will run for a short time and will be interspersed with your usual weekly BlueSky News. We will highlight and celebrate company and individual achievements, as well as innovative thinking, resourcefulness and the creativity that defines our vibrant industry.
---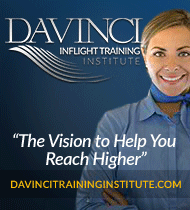 ---
United Kingdom:
Harrods Aviation to temporarily suspend operations
In response to the UK Government's COVID-19 guidelines, Harrods Aviation has taken the decision to temporarily close its FBO and maintenance facilities at its London Luton and London Stansted bases.
This temporary closure takes effect from Friday 27 March 2020 at 1800 local at Stansted and 2359 local at Luton, and will be reviewed on 17 April 2020.
"This is clearly a very serious global situation, and as an organisation, we felt the right action to take was to close our operations at both bases," Paul Norton Managing Director of Harrods Aviation said.
"Using the philosophy of people before profit, the safety and wellbeing of our staff, our customers and the wider community becomes our primary focus. This decision has of course, not been taken lightly. We believe our customers will understand and appreciate the seriousness of the situation and our positive response to it."
---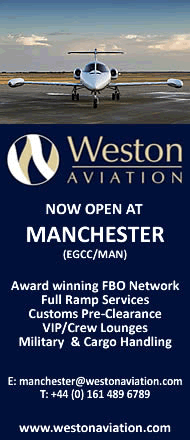 ---
Nuremberg, Germany:
A message from Viktor Peters, CEO, Aero-Dienst.
The COVID-19 crisis is changing our world. At Aero-Dienst we have weathered many storms during the last 60 years and managed so far to keep the virus away from our employees, aircraft and hangars.
However, it becomes more and more evident that this crisis will not be over shortly and the future will be different.
For most of us, aviation is more than just a job. We are all more used to 24/7 than to nine-to-five. As pilots, technicians and aviation professionals we are well trained in being responsible, flexible and stress-resistant. Now is the time to bring these values to our private surroundings.
By responsibly educating the careless, calming down the panicking and flexibly adopting to the new situation we can protect our beloved ones and contribute to slowing down the spread of the virus.
---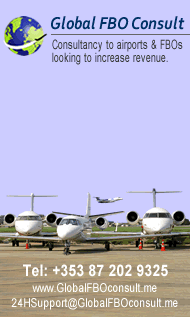 ---
Brazil:
Embraer is working in partnership with companies and research centers on technologies that can increase the availability of equipment and solutions to combat COVID-19 in Brazil.
The actions, developed jointly with Embraer's supply chain, include the manufacturing of parts for the ventilator and respirator industry, the replacement of imported components for ventilators, the development of high-efficiency filtration systems for transforming regular hospital beds into intensive care beds and studies for the development of simple, robust and portable respirators aimed at rapid implementation and availability.
A group of professionals has already been leading initiatives in support of a respirator factory in Brazil, with a plan to start the production of parts next week, in response to the emergency demand for this equipment.
---


---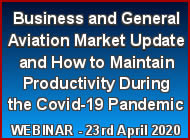 ---