Washington, DC:
The National Business Aviation Association has announced the cancellation of its 2020 Business Aviation Convention & Exhibition (NBAA-BACE), which was scheduled to take place in Orlando, FL, October 6th-8th.
The cancellation is based on clear guidance from public health officials at all levels of government addressing the unique, complex COVID-19 related challenges associated with large indoor venues. For example, the Florida Department of Health has recently issued an advisory recommending that individuals avoid participation in gatherings of more than 50 people.
In addition, numerous states, including Florida, have onerous travel restrictions in place, and flights to and from many international countries are banned. These restrictions make it not only difficult, but in many cases impossible, for individuals and companies to participate in the world's largest business aviation event.
---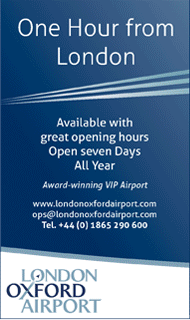 ---

Asian Skies - charting the recovery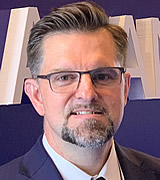 By Michael Walsh, CEO, Pacific Basin Economic Council (PBEC).
Let's start with China – the largest aviation market for commercial and business aviation activity in East Asia.
Here, domestic demand has been a dominant factor as we move into the recovery phase - with the loosening of social distancing and lock-down measures within their own borders.
China's largest charter brokerages, Global Wings and Air Charter Service's (ACS) Beijing branch offices have been experiencing an 85% recovery in charter activity, compared with YoY 2019 figures for May and June. International trip requests also increased with the announcement of new travel bubbles. Many of these still can't be fulfilled however, as border and quarantine restrictions remain in place.
Popular destinations for charter are between the major Tier 1 cities domestically in China such as Beijing, Shanghai, Guangzhou and Shenzhen and also to Hainan Island - Sanya and Haikou for leisure and business. There is also demand for Chengdu and Qingdao. Passengers must adhere to a strict colour coded QR system which permits travel (or not) under the national track and trace system.
Charter demand is coming from traditional, larger brokerages and local brokers who control certain client accounts.
---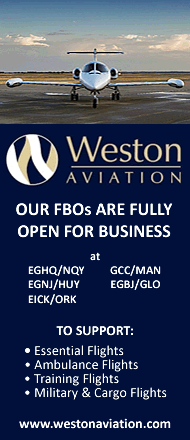 ---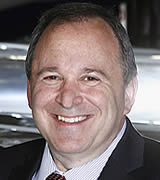 Talon Air President David Rimmer speaks with Kelly Murphy.
David Rimmer, CAM, FRAeS, is president of Talon Air, a full-service private jet charter company specializing in aircraft charter, maintenance, and management.
Serving the greater New York City area from its base at Republic Airport in Farmingdale, New York, Talon Air operates heavy jets, super-mid-size and mid-size models including Gulfstream, Challenger, Falcon and Hawker aircraft.

The COVID-19 pandemic has affected all segments of aviation. How do you compare this disruptor with other industry devastations like 9-11, SARS, the fuel crisis?
They are all so different. 9/11 in 2001 was obviously very sudden and devastating; the fuel crisis was more gradual and about pricing and the ripple affect it had on demand; and the recession of 2008 hurt virtually everyone in the aviation community - but COVID-19 has been unique.
We saw it coming from a distance, but nobody anticipated just how far reaching its impact would be and how quickly the world would change. Even if someone wanted to travel, there were so few places to go. And now that demand is returning, the pandemic has re-defined everything we do.

With some states and countries phasing out of stay-at-home restrictions, others taking a set back, what are your insights as to a "return back to normal." What market segments will rebound first?
---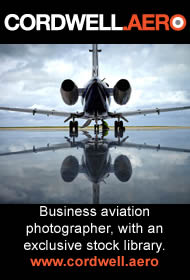 ---

ACASS Ireland, formerly known as SONAS Aviation, is looking forward to accepting its second Bombardier Challenger 605 from mid July (EJ-ROXY).
The Shannon and Farnborough, UK based business has completed 200 charter hours since getting its AOC on 10th April, said ACASS Ireland President Graham Williamson, highlighting the business is going against the trend and actually recruiting staff. We haven't laid off any of the team, he added.
"We recognize this is a challenging time for our industry and most of the world, but now more than ever, private aviation users need options and support they can depend on."
ACASS Ireland can deliver the comprehensive bespoke solutions and the same highly experienced team SONAS was known for with the peace of mind and resources of a global leader like ACASS, he said. ACASS is headquartered in Montreal. The addition of SONAS, via a significant stake holding, adds Europe to its established bases in South East Asia, Africa and the Middle East.
---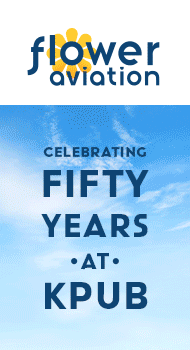 ---
United Kingdom:
Vertical Aerospace employs Dassault Systèmes cloud-based 3DEXPERIENCE in developing its third eVTOL
By Paul Eden
On 18 June, Dassault Systèmes announced that Vertical Aerospace was using its cloud-based 3DEXPERIENCE platform to manage the complex development of its third-generation prototype.
For the Bristol, UK-based company it marked another important step on its eVTOL journey.
Just four years ago, OVO Energy founder Stephen Fitzpatrick established Vertical Aerospace. A year later, its POC eVTOL demonstrator achieved tethered flight. Initially developed by a team of six engineers, the POC flew free, under CAA permission, in 2018.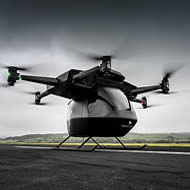 Seraph's 250kg payload proved the practical lifting capability of eVTOL aircraft.
With the Vertical Aerospace engineering cadre expanding to more than 70 personnel, valuable insight gained from the POC was applied to the 250kg-payload Seraph. The latter flew for the first time last year.
Seraph has paved the way for the company's third aircraft, a machine for which it aims to achieve EASA certification. Dassault's 3DEXPERIENCE is playing an important part in the aircraft's realisation, a company spokesperson explaining: "We're using Dassault's cloud-based 3DEXPERIENCE platform for the aircraft's CAD [computer aided design] and PLM [product lifecycle management]."
---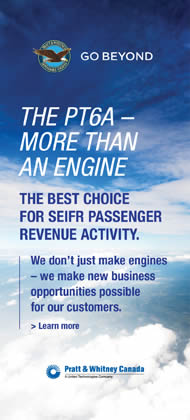 ---
Melbourne, Florida:
Embraer completes first Praetor 500 conversion
Embraer Services & Support has completed the first conversion of a Legacy 450 to a Praetor 500 for an undisclosed customer.
The conversion was performed at the Embraer Executive Jets Service Center at Bradley International Airport in Windsor Locks, Connecticut.
The full process to convert a Legacy 450 (2,900 nautical miles range) into a Praetor 500 (3,340 nautical miles range) can be performed at the Bradley Service Center, as well as at Embraer-owned Service Centers in Fort Lauderdale, Florida, Sorocaba, Brazil, and Le Bourget in Paris, France.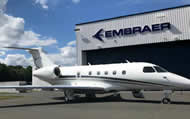 "Embraer-owned Service Centers are well prepared with parts kits and skilled labor and are ready to bring the most disruptive and technologically advanced midsize business jet ever made, the Praetor 500, to our existing Legacy 450 customers, with the company's primary vision of delivering the ultimate customer experience," said Johann Bordais, President & CEO, Embraer Service & Support. "This conversion makes a great airplane even more industry leading."
---

---
Zambia:
Zambia's Mahogany Air resumes operations
By Keith Mwanalushi
Zambian regional airline Mahogany Air has resumed operations following the closure of flights in April after Zambia reported its first case of COVID-19 in March.
Dr Jim Belemu, Chief Executive, says the pandemic caused significant challenges for the airline. "We quickly saw a drop in passengers and cancellation of forward bookings, simultaneously."
Figures released to Resilient Aviation show that in March alone, Mahogany Air reported over 80% of cancellations and by the end of that month passenger numbers dropped to 30% load factors. "We took the decision to suspend all flights on April 30, but had to continue paying costs such as aircraft insurance, and some maintenance."
There are a handful of local air operators in Zambia offering domestic, regional and charter operations.
Mahogany Air operates EMB 120 Brasilia and Beechcraft 1900 aircraft on key domestic routes linking the capital Lusaka and Livingstone (Victoria Falls) and Ndola (Copperbelt), but it is also opening air transport to outlying provinces and cross-border services that have previously not been served.
---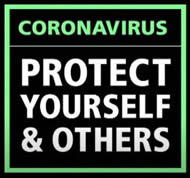 The Australian Government has awarded 60 regional airports in the country A$41.2m (US$28.6m) for essential work in the first round of its A$100m Regional Airports Programme (RAP) which was announced in the 2019/20 budget.
The four-year RAP, which runs through to 2023, is designed to help regional airports undertake essential work, promote aviation safety and provide access for the regions. The first round of funding will see work conducted at airports across the country.
The grant includes a $5m runway upgrade at Ballarat Airport in Victoria; $4.5m for runway works at Merimbula Airport in New South Wales; $2.5m for runway and taxiway work at Whyalla Airport in South Australia; $1.73m for work at Queensland's Gladstone Airport; and $1.66m for resurfacing work at Western Australia's Albany Airport.
"For our regional communities, the local airport is an essential link to the rest of Australia," says Michael McCormack, deputy prime minister and minister for infrastructure, transport and regional development.
---