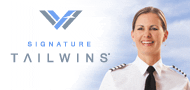 ---
Orange County, California:
The Orange County Board of Supervisors has awarded Clay Lacy Aviation a thirty-five year lease at John Wayne Airport (KSNA) to build and operate a world-class FBO that will serve as a business gateway for Orange County and contribute to a thriving general aviation ecosystem at the airport.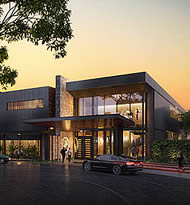 Clay Lacy Aviation was awarded the 15-acre leasehold to design, build, and operate a full-service FBO featuring over 110,000 square feet of hangar, 42,000 square feet of class-A offices and a private terminal that incorporates the latest in sustainable design and meets Envision Gold certification standards.
Founded in Southern California by a Hall of Fame aviator, and celebrating 52 years in business, Clay Lacy Aviation is one of the most experienced and respected business aviation firms in the US, with the highest independent safety ratings and award-winning services.
---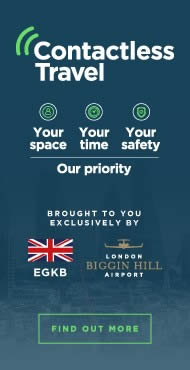 ---
Bedford, Mass:
Waltzing Matilda approved for DCA flights
July business up 300 percent YOY.
Waltzing Matilda Aviation LLC (WMA) has been granted TSA approval to operate its on-demand jet charter services into Washington DC's Ronald Reagan Airport.
The move means significant improvement to convenience for WMA's clients to the DC area, with the ability for future clients to avoid having to arrive at Dulles Airport. Given this select accessibility, WMA believes it will see a further uptick in its business to the DC area, a major destination for Boston-based business travelers.
Continuing its stronger rebound from COVID-19, WMA additionally announced it saw a record level of flight activity in July 2020. WMA CEO John Thomas said: "Our July charter revenues were over three times the level of July 2019, which has further cemented our position as the largest light to mid-sized aircraft jet charter operator based at Bedford. This increase has been partially fueled by a strong resurgence in business-related travel."

---
---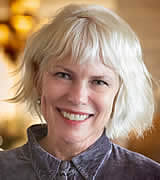 Deanna Harms, executive vice president, at Greteman Group, a marketing communications agency in Wichita, the Air Capital.
The global pandemic's dark cloud continues to hover overhead.
While we wait for it to dissipate, a number of our aviation clients are finding ways to shine light on the good things happening.
That certainly includes EPIC Fuels and its bodacious Reach for the Sky, We've Got the Ground campaign.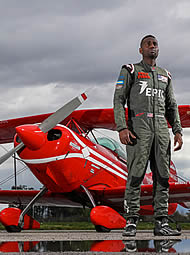 Anthony Oshinuga
It launched on August 17 with EPIC's 6,000-nautical-mile, 18-day Reach Tour. EPIC brand ambassador, world-class aerobatics pilot and racing champion Anthony Oshinuga made stops at 44 FBOs in 21 states. He held small meet-and-greets and presented special COVID-related care packages with branded masks and sanitizers to underscore FBO safety protocols that help make it safe for people to fly again.
Turning heads and capturing imaginations
Oshinuga's red-and-white, custom Pitts Special S-1S, single-seat biplane attracted attention in the sky, on the ground and on social media.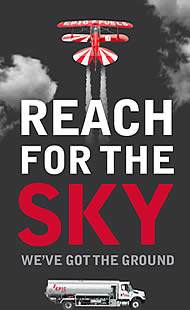 The Nigerian-born aviation enthusiast uses his humble beginnings to embolden others to achieve their dreams by leveraging the sky. Oshinuga made history in 2015 at the Reno Air Race National Championship by becoming the first African-American rookie pilot to hold a first-place position after his third heat, which led to a second-place finish.
---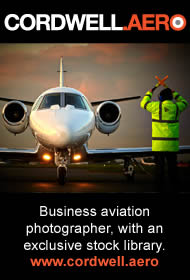 ---
United States:
Children's book about the irst Afghan-American woman to fly solo around the world.
The new book, Fly, Girl, Fly! - out ths week - tells the inspiring story of Shaesta Waiz, a bachelors and master's degree recipient from Embry-Riddle Aeronautical University, a licensed pilot, Dreams Soar's founding President, and the youngest woman and first Afghan-American to fly solo around the world in a single-engine airplane.
Inspired by Jerrie Mock, the first woman to fly solo around the world, Shaesta faced many challenges before following her dreams and accomplishing a similar goal for herself. Born in an Afghanistan refugee camp, she came with her family to make a new life in America in 1987. As the book tells the story, she overcomes gender stereotypes and her fear of flying before becoming the first in her family to go to college.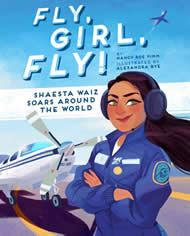 Her story spread throughout the general aviation industry in anticipation of her 2017 crossing of five continents, making thirty stops in twenty-two countries across nearly 25,000 nautical miles.
---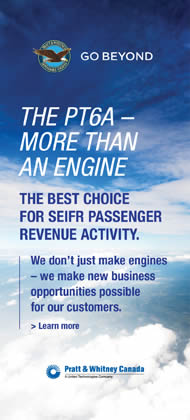 ---
Montreal, Canada:
CAE launches Airside, a new digital platform for pilots
CAE has announced the official launch of Airside, a new digital platform and online community for pilots.
Airside provides career and training tools to support pilots during the COVID-19 pandemic, and throughout their professional career. CAE's digital team, based at the company's innovation campus in Montreal, designed and developed this new digital platform after surveying over 3,000 pilots in April 2020. More than 10,000 visitors have accessed Airside since the digital platform first went live in June 2020.
"CAE is building a strong pilot community on Airside and providing the information and tools required to get through these challenging times," said Nick Leontidis, CAE's Group President, Civil Aviation Training Solutions. "With the Airside platform, CAE is reinforcing its commitment to safety and excellence with resources that will allow pilots to sharpen their skills, remain connected to the industry, and emerge better prepared to pursue their dreams of flying. CAE's digital team will continue to enhance Airside as we grow our digital product portfolio and serve the civil aviation industry with outstanding pilot training experience."
With its Resume Builder, Career section, articles, podcast, and much more, Airside is designed to help pilots improve their skills and advance their careers in a community environment where professional pilots have resources and support to help them succeed.
airside.aero
---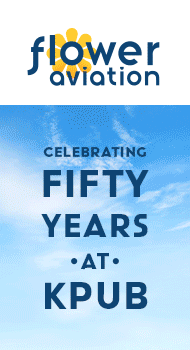 ---

---

King Aerospace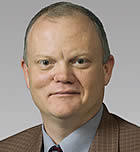 Boyd Hunsaker
Aviation industry veteran Boyd Hunsaker has joined Dallas-headquartered King Aerospace as director of sales.
Most recently, Hunsaker served as director of sales and marketing for ST Aerospace San Antonio, AERIA Luxury Interiors, part of Singapore Technologies Engineering.
In his role, Hunsaker will help develop MRO specifications, define work-scopes, build program schedules, provide quotes and finalize contracts. He will also liaison between customers, operations, engineering and certification.
Previously, Hunsaker served as director of sales for Comlux America. Earlier, he held a variety of roles for Associated Air Center from 1992 to 2013. He began his career as an A&P repair technician.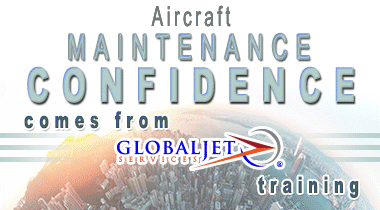 ---
| | | |
| --- | --- | --- |
| WINGX Global Market Tracker: | | |
Almost 50,000 fewer business aviation sectors have been operated in September 2020 compared to September 2019, according to WINGX`s weekly Global Market Tracker published today - a YOY deficit of 16.5%.
This gap is widening since August, as the summer holiday demand dries up, particularly in Europe. The decline in flights mirrors the relapse in scheduled airline activity this month. Across both market sectors, travel demand has clearly softened in the leisure sector and failed to pick up in corporate travel. For the business aviation market, North America has seen the biggest recovery stall, flights trending down by 20% YOY. In Europe, business jet and prop flights are now trailing September 2019 by 8%. Both regions are seeing YOY declines of around 50% in airline traffic.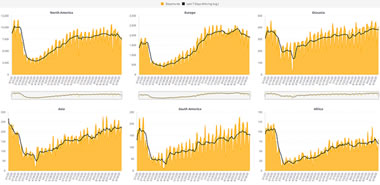 The US market has seen an 18% decline in business jet and prop sectors this month, through 22nd September. Activity has declined 13% over the last 7 days, with trends now back where they were in August. Flight activity in Florida is ahead of September 2019, although that trend is fading from the Labor Day surge at the start of the month. Colorado is slightly up compared to same period last year, with the summer-long growth in activity now dissipating.
---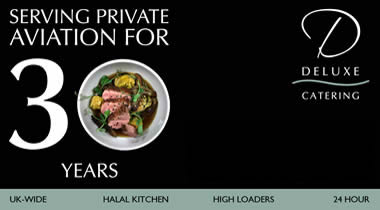 ---
Tarbes, France:
Destined for US-based customer.
The 1,000th TBM very fast turboprop aircraft has rolled out from Daher's Tarbes, France final assembly line, with this milestone airplane - a top-of-the-line TBM 940 version - destined for an owner/operator in the United States.
The achievement comes as the TBM maintains a solid market position in the entry-level turboprop and small jet category for the business aviation and general aviation sectors.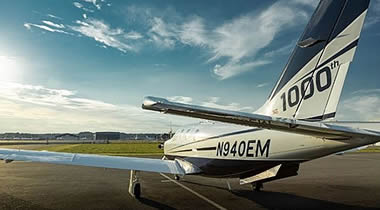 The 1,000th TBM family aircraft is a TBM 940 version, which will be delivered to US-based customer James A. Hislop.

"The Daher group and its employees take particular pride in reaching the TBM's 1,000 mark," said Daher CEO, Didier Kayat. "We have made significant investment since integrating the TBM into Daher's business portfolio, and now it is a major asset for our overall industrial activity."
---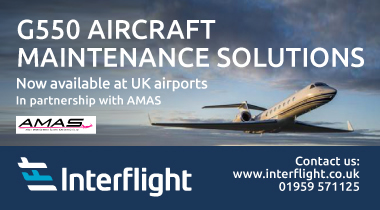 ---
Melbourne, Florida:
Delivers to two first-time jet buyers.
Embraer has announced the delivery of a Phenom 100EV and a Phenom 300E to two separate Brazilian customers, marking the company's 250th business jet delivery in Latin America.
The Phenom 100EV was delivered to an undisclosed industrial company, which selected the aircraft to maintain crucial business operations during the COVID-19 pandemic. The Phenom 300E was delivered to AGROJEM, an agribusiness company.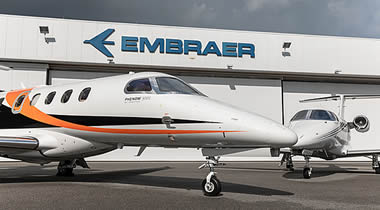 "We are proud to deliver the ultimate experience in business aviation to two new valued customers from Embraer's home country of Brazil," said Michael Amalfitano, President & CEO of Embraer Executive Jets. "These deliveries are proof of the inherent value of business aviation, in that each company is purchasing their first business jet for the exclusive time efficiencies and cost savings, as well as the privacy, health, and safety benefits."
---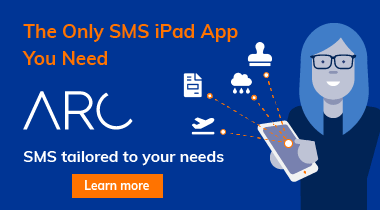 ---
Sweden:
Air bp, the international aviation fuel products and services supplier, has today delivered 210 tonnes of sustainable aviation fuel (SAF) to Swedish airport operator, Swedavia, at Stockholm Arlanda Airport (ARN/ESSA).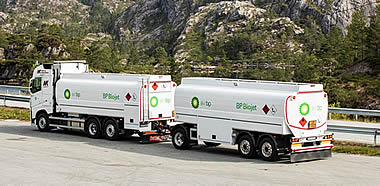 Swedavia and its partners SOS Alarm, Systembolaget and the 2030 Secretariat procured the fuel through a joint tender, as part of an initiative to promote the large-scale production of SAF and its use as a way to reduce carbon emissions from air travel. The SAF delivered will result in a reduction in the carbon emissions generated by the business' corporate air travel.

The SAF supplied by Air bp has been produced by Neste, one of the world's leading producers of renewable fuels from wastes and residues.
---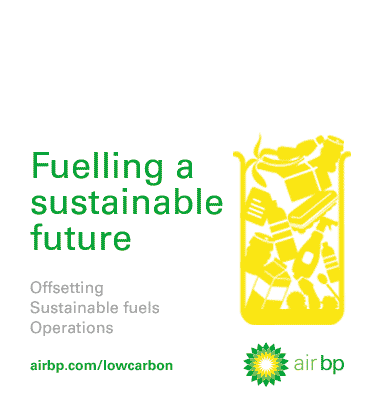 ---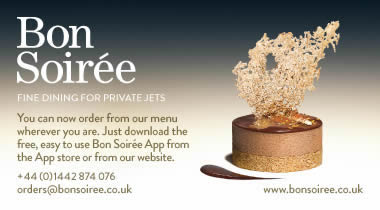 ---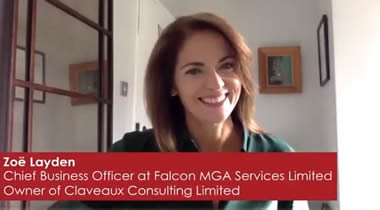 GearUp TV's new series 6 of the Best features Falcon Insurance's Zoe Layden. She discusses a great new cheap insurance cover Virgin Atlantic has provided in case of a flight being cancelled due to CoVid., as well as Falcon's own AOG loss of profit cover.

watch the video
---
---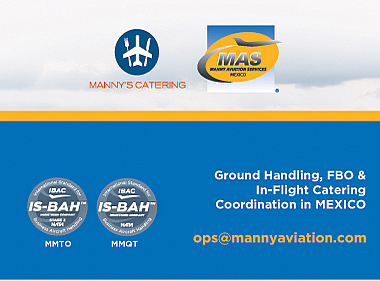 ---
Vietnam:
Success usually comes to those who put big efforts, take initiatives and make bold decisions. These ingredients are also the secret of success behind BAA Training Vietnam, the first and only independent aviation training provider in the country which celebrates its extraordinary first anniversary.
September 19th 2019, marked the official beginning of BAA Training Vietnam operations as the training centre received the certificate of Approved Training Organisation (ATO) issued by the Civil Aviation Administration of Vietnam (CAAV).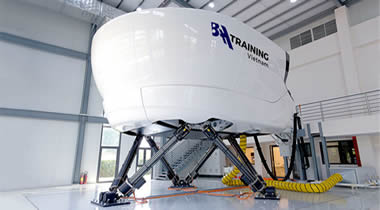 A320 Full Flight Simulator
It has been a year full of joy, significant achievements and unprecedented circumstances. Through this relatively short period of time BAA Training Vietnam has managed to establish a reputation of a reliable aviation training provider in the region.
---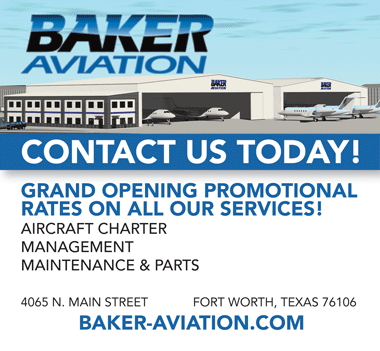 ---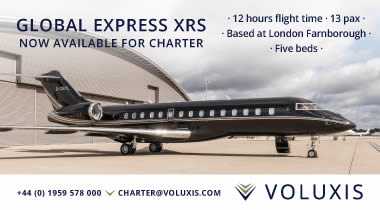 ---

In mid-March, United Airlines took steps to manage the historic impact of COVID-19 and began flying a portion of its Boeing 777 and 787 fleets as dedicated cargo-only flights to transport air freight to and from US hubs and key international business locations across Europe and beyond.
More than ever, providing reliable cargo transportation was vitally important and the United Cargo team stepped up to support its customers.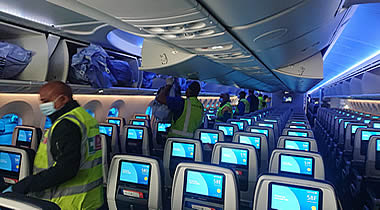 Although airlines are facing the most challenging environment its industry has ever experienced, United Airlines is celebrating a major milestone: Since 19th March 2020, United has operated over 5,000 cargo-only flights globally, transporting over 83 million kilogrammes of cargo on these flights alone.
More than a fifth of these flights have departed from the EMEAI region, with over 1,100 cargo-only flights, carrying over 22 million kilogrammes, operating across the Atlantic from Amsterdam/Netherlands, Mumbai/India, Brussels/Belgium, Delhi/India, Rome/Italy, Frankfurt/Germany, London Heathrow/United Kingdom, Milan/Italy, Tel Aviv/Israel and Zurich/Switzerland.
---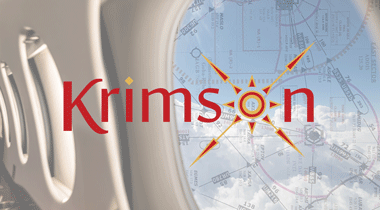 ---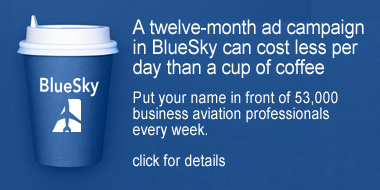 ---
Reno, Nevada:
Supersonic business jet commences wind tunnel tests.
Supersonic aircraft company, Aerion, reaches a major milestone in the development of the AS2 business jet this month with wind tunnel testing commencing in conjunction with French aerospace testing and research experts, ONERA in Modane, France.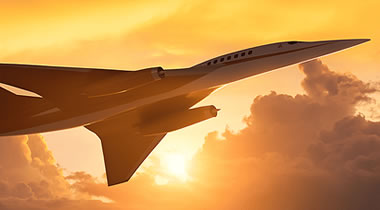 Aerion's modelling of the AS2's design has been completed using aerodynamic optimization tools developed in-house by subsidiary company, Aerion Technologies, based in Palo Alto, CA. These innovative engineering design solutions, coupled with scalable computing in the cloud, provide thousands of data points to develop the aerodynamic shape to a high level of fidelity and detail.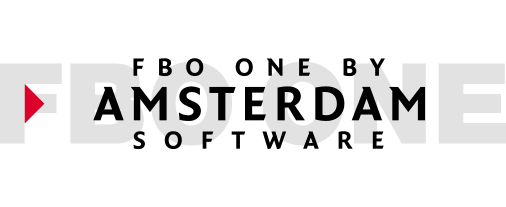 ---
United Kingdom:
Updates on success of current sustainability pledge and calls for further industry action.
VistaJet has reported on the progress it has made on its Sustainability in Aviation pledge, launched in January 2020, to rapidly and meaningfully reduce its carbon footprint, and to explore all routes to higher levels of sustainability.
The company is also announcing a market-leading partnership with SkyNRG, pioneer and global leader for sustainable aviation fuel (SAF).
The SAF industry has made advancements since its inception, yet the availability of sustainable fuels for jet airplanes is still limited due to financial, technical, and regulatory reasons. With air travel centered around hubs and the 20 busiest airports in the world handling nearly one-fifth of all air passenger traffic, this should make it easier for the new energy source to be fully adopted by operators. However, a decade after their introduction, there are only a few hubs globally where sustainable biojet fuel is available and it still only accounts for less than 0.1% of total aviation fuel consumption.
As a fundamental step to further increase sustainability, VistaJet has signed a new partnership with SkyNRG, offering all VistaJet customers around the world access to sustainable aviation fuel. This will promote substantial reductions in aviation carbon emissions, and increase stable demand and availability around the world.
---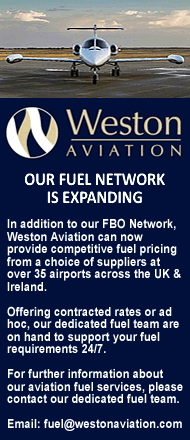 ---
United Kingdom:
Signature TECHNICAir, the MRO division of Signature Flight Support, has expanded its maintenance support network in Europe with the addition of a new line station and Mobile Service Unit (MSU) location at the Farnborough Airport in England.
Farnborough Airport has become one of the UK's busiest and most prestigious business and general aviation airports and serves as a convenient gateway to the nation's capital. The expansion of TECHNICAir's presence to include the airport ensures based and transient operators will have access to consistent and reliable aircraft line maintenance, 7 days a week.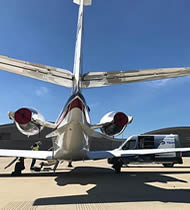 TECHNICAir's Farnborough-based technicians are capable of performing minor aircraft maintenance, clearing defect lists, preventative checks, as well as performing oxygen and nitrogen service. Furthermore, extensively equipped Mobile Service Units expand the geographic coverage of the Farnborough base to include Southampton and the Midlands, enabling both proactive aircraft maintenance and Aircraft on Ground (AOG) troubleshooting and repair.
The new location at Farnborough Airport compliments Signature TECHNICAir's existing holdings throughout the United Kingdom, including its primary service center at Bournemouth Airport which specializes in Cessna Citation, Embraer, and Hawker aircraft models.
---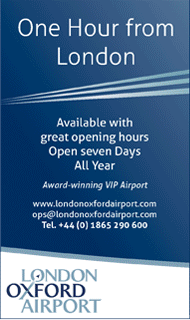 ---
Stuttgart, Germany:
Earlier this year DC Aviation introduced a pioneering programme of rapid Covid-19 pre-flight virus testing for all crew and flight support personnel.
The measure was introduced to ensure that passengers have the knowledge that they can travel safely with DC Aviation.
However, with travel restrictions and requirements changing on a weekly basis, the company has taken the strategy a step further by adding rapid testing for all flights, in any country, at any time. This means that no matter where the aircraft and crew are, and how many stops are made, the passengers are secure in the knowledge that they are flying with zero risk of exposure to the virus.
DC Aviation closely monitor and adapt to the travel regulations of each individual country allowing passengers to travel seamlessly between countries with differing restrictions and requirements.
A key part of this pioneering strategy is that passengers safety is top priority at all times with gloves, masks and hand disinfectants being mandatory and available at every stage of the flight, from arrival to disembarkation.
---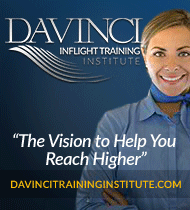 ---
Malaysia:
GKN Aerospace has shipped the first aero-engine components from its site in Johor, Malaysia. The CFM56 low-pressure compressor components have been delivered to an Asian engine MRO service provider.
The FAA issued the base certification to GKN Aerospace's Johor facility in Malaysia for the repair of CFM56 aero-engine parts earlier this year. Site certification process for additional FAA certifications is on track.
The Johor site today employs approximately 70 people and will be the GKN Aerospace Repair Centre for customers in the APAC region, servicing engine low pressure compressor (LPC) components for CFM56-5B, CFM56-7 and V2500. The facility will complement GKN Aerospace's existing component repair facility in San Diego, CA.
The site has an important strategic growth role in GKN Aerospace's global manufacturing and development footprint in Asia and will also be home to additional capabilities.
---
---
Frankfurt, Germany:
In April and May of this year, DFS, in cooperation with Lufthansa, developed and implemented a concept for more efficient flight profiles.
The efficient flight profile (EFP) concept facilitates continuous descent operations, enabling landings with lower fuel consumption and emissions compared with standard approaches. These approach profiles also reduce noise pollution in the vicinity of airports.
Initial evaluations show that the Lufthansa Group alone has been able to reduce CO2 emissions by more than 2,000 tonnes per month since the introduction.
Thanks to the EFP concept, it is now possible to plan both laterally and vertically optimised flight routings for approaches to Frankfurt and Munich airports from distances of more than 200 nautical miles. Aircraft are cleared for a direct flight from upper airspace to the initial approach fix with a lead time of up to half an hour. The initial approach fix is the point from which aircraft start to land.
---
---
Nuremberg:
FAI Technik GmbH, the maintenance division of Germany's FAI Aviation Group, has installed its first Collins ultra-high speed Ku-band inflight connectivity system on a Bombardier Challenger 850 aircraft on behalf of a corporate client.
FAI Technik which specialises in base maintenance and modifications for Bombardier aircraft, worked together with EASA-Part 21 organisation S4A from Spain to obtain an EASA-STC for this modification.
"FAI is proud to have been chosen for this challenging project which will provide fast global internet access for the benefit of our client," said FAI´s Chairman, Siegfried Axtmann. "Following this prototype installation, FAI plans to install this solution on many other aircraft to meet the specific needs of our business aviation clients. We are pleased to report that we have been contracted for a second installation of the system on another Challenger 850."
In 2018, FAI Technik was appointed an authorized Collins dealer enabling it to sell, install and maintain Collins' avionics and cabin electronics equipment from its headquarters at Albrecht Dürer International Airport in Nuremberg.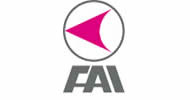 ---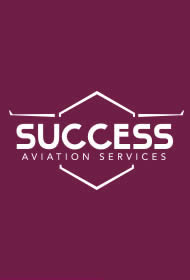 ---


---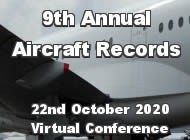 ---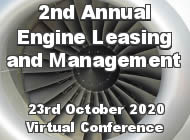 ---