Operator | Airport | FBO | MRO | OEM | Charter | Interiors | Avionics | Training | Inflight


---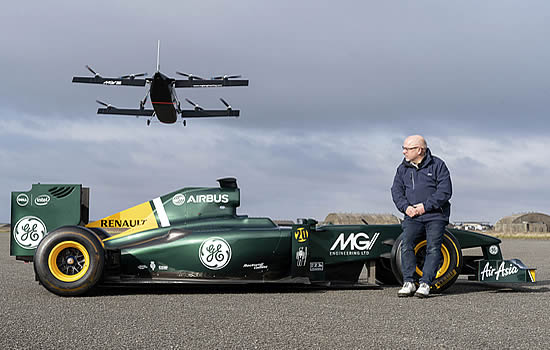 Skyports Drone Services to launch drone delivery flights for Royal Mail Skyports Drone Services, the global leader in drone logistics, surveys and monitoring, has announced the launch of the Orkney I-Port operation, a fully electric drone logistics project established in partnership with Royal Mail, Orkney Islands Council Harbour Authority and Loganair.
Flexjet unveils new European private helicopter division Flexjet has welcomed its first super-midsize Sikorsky S-76 helicopter to its European fleet, as it becomes the first private jet operator in Europe to launch an in-house, integrated helicopter division.
---
Jekta signs LoI with Gayo Aviation for ten PHA-ZE 100 amphibious aircraft Jekta, the Switzerland-based manufacturer of the electrically powered Passenger Hydro Aircraft Zero Emission 100 (PHA-ZE 100) flying boat and Gayo Aviation have announced the signing of a Letter of Intent (LOI) for the acquisition by Gayo for ten electrically powered amphibious aircraft.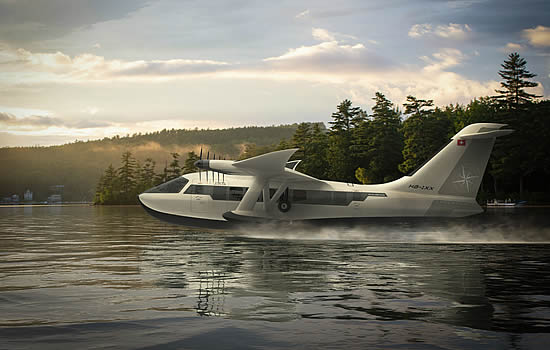 ---
Disrupting the next gen The future face of regional aviation doesn't have to be complex, futuristic looking, asserts
Freshta Farzam

, Founder and CEO of aviation disruptor LYTE Aviation.
Propeller advance paves way for quiet, efficient electric aviation Electrification is seen as having an important role to play in the fossil-free aviation of tomorrow. But electric aviation is battling a dilemma: the more energy-efficient an electric aircraft is, the noisier it gets
SITA and Volocopter collaborate on digital infrastructure for vertiports Volocopter, the pioneer of urban air mobility (UAM), and SITA, the world's leading IT provider to the air transport industry, have entered a partnership, with SITA selected as Volocopter's preferred digital and IT systems partner for vertiports.
---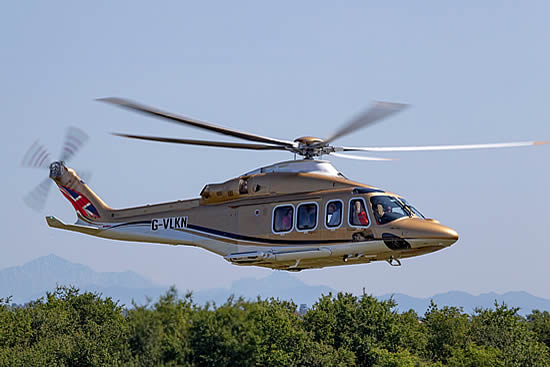 ---
AutoFlight achieves world's longest eVTOL flight with new Gen4 aircraft AutoFlight, the global eVTOL (electric Vertical Take Off and Landing) pioneer, has achieved the world's longest eVTOL flight in history with distance of 250KM / 155 miles on a single charge of the aircraft's lithium-ion batteries.
---
Bell 505 becomes world's first single engine helicopter to fly with 100% SAF Bell Textron's Bell 505 has completed its first flight fueled solely by 100% Sustainable Aviation Fuel (SAF), marking the first-ever single engine helicopter to fly with 100% SAF.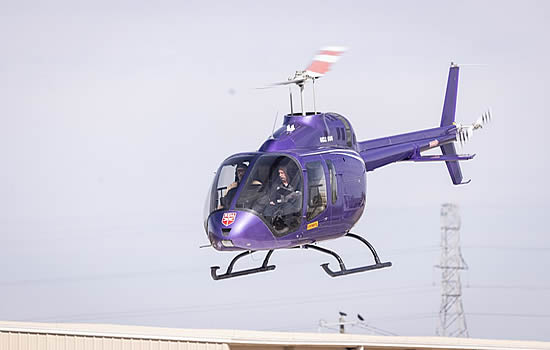 ---
Gama Aviation awarded seven year HEMS contract with Wales Air Ambulance Charity Global aviation services provider, Gama Aviation Plc, has been awarded a seven-year contract for the provision of Helicopter Medical Emergency Service ('HEMS') by the Wales Air Ambulance Charity ('WAAC').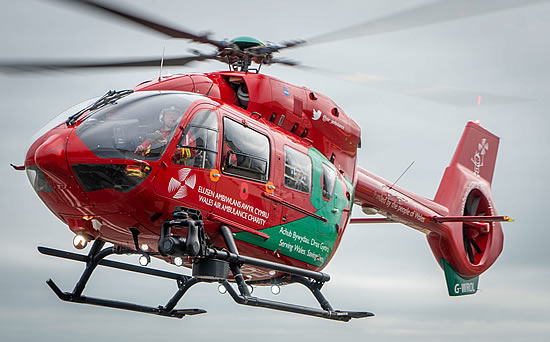 ---
FAA grants initial approval allowing BVLOS drone flights on North Dakota drone system Leveraging Vantis, the state's first-of-its-kind UAS network, uAvionix, a drone company, received approval by the Federal Aviation Administration to conduct beyond visual line-of-sight (BVLOS) drone flights in North Dakota.
---
Mayman Aerospace signs LOI with Savback Helicopters for 25 Speeders Mayman Aerospace, the US-based manufacturer of the innovative Speeder Air Utility Vehicle (AUV) and Savback Helicopters, the independent helicopter and fixed-wing sales specialist, have announced the signing of a Letter of Intent (LOI) for the sale and purchase of 25 Speeder units.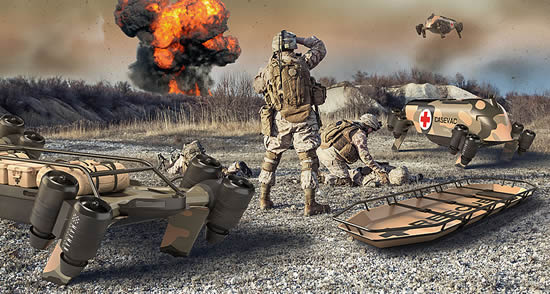 ---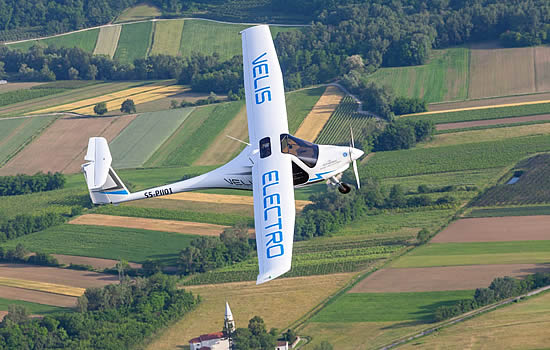 ---
New orders affirm Airbus Helicopters' leading position in North American air medical helicopter market Airbus Helicopters continues to be the leading provider of helicopters to the North American air medical transport industry, with both new and long-standing customers from around the continent placing orders. More than 35 new single and twin-engine Airbus helicopters were sold in the air medical market alone over the past 12 months.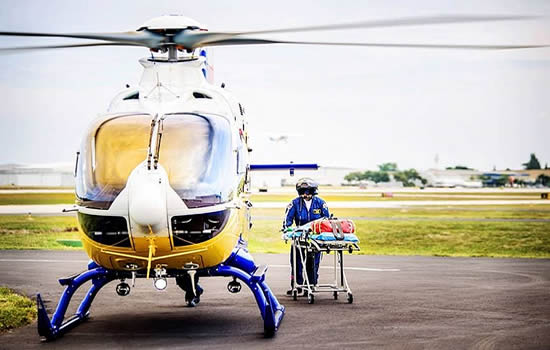 Electra achieves sale of 1,000th sustainable eSTOL aircraft Electra.aero, Inc., a next-gen aerospace company with a mission to help decarbonize aviation and open new air transportation markets, announced that it has signed a letter of intent bringing Electra's total order book to 1,000 aircraft worth over $3bn. The aircraft sale was signed with private air mobility provider Welojets, LLC for 32 electric short takeoff and landing (eSTOL) aircraft at NBAA-BACE in Orlando, Florida.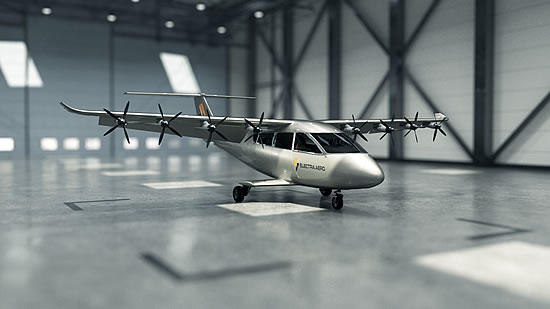 ---
Italy's first Vertiport deployed at Fiumicino Airport Aeroporti di Roma (ADR), Atlantia, UrbanV, and the pioneer of urban air mobility (UAM), Volocopter, have successfully completed the first crewed eVTOL test flights in Italian airspace.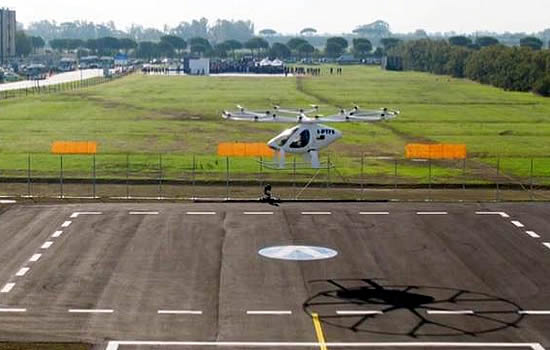 ---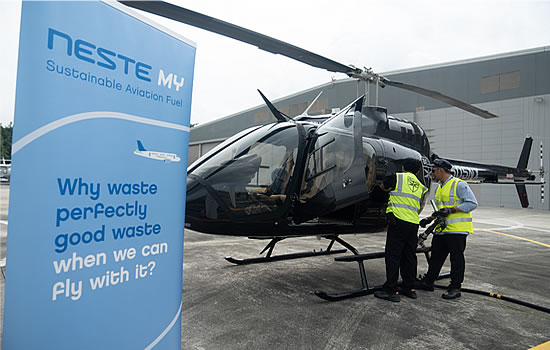 ---
GlobeAir signs MoU with Lilium, creating innovative sustainability solutions within the private aviation sector European private jet operator, Austria-based GlobeAir, has signed a Memorandum of Understanding (MoU) with Lilium N.V. - the developer of the first all-electric vertical take-off and landing (eVTOL) jet - with the intention for GlobeAir to purchase 12 aircraft to operate in Northern Italy and the French Riviera. This MoU represents a significant milestone for GlobeAir as the two companies come together to advance sustainable air mobility.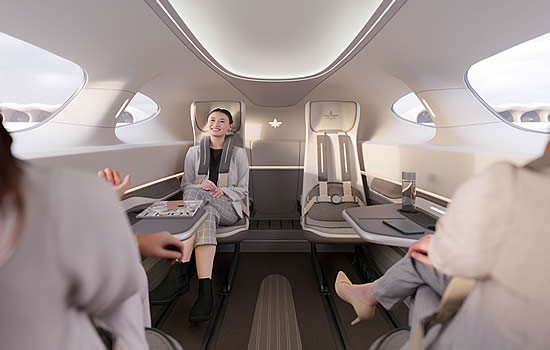 ---
FAA releases vertiport design standards to support the safe integration of AAM aircraft As
part of agency's work to usher in new era of aviation safely, t

he Federal Aviation Administration has released new design guidelines for vertiports - infrastructure that will support Advanced Air Mobility (AAM) aircraft.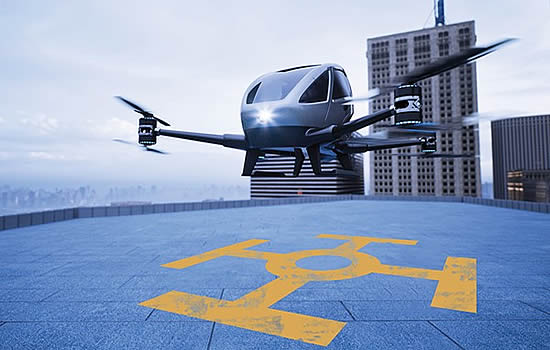 ---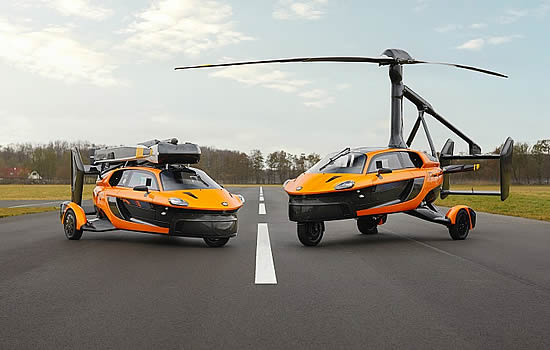 © BlueSky Business Aviation News Ltd 2008-2023