Savback Helicopters to distribute Dufour Aerospace eVTOL aircraft in Scandinavia
Savback Helicopters, the expanding helicopter sales and marketing company and Dufour Aerospace, an innovative Swiss eVTOL company, have announced Savback's appointment as distributor for Dufour's innovative eVTOL aircraft.
Teal Group predicts worldwide civil market UAS spending of $121bn over next decade
Civil Unmanned Aerial Systems (UAS) will be the most dynamic growth sector of the world aerospace industry this decade as nations open their airspace, commercial applications take off, and civil governments adopt systems for new roles in border security and public safety.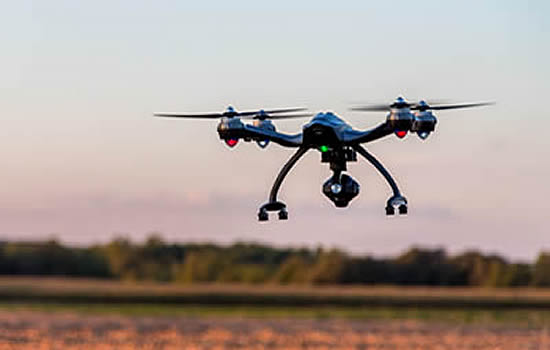 Babcock night flights keep Italian communities safe
Aerospace, Defence and Security company Babcock International is ramping up technology in its Italian air ambulance operation and having a major impact on its pilots' ability to fly at night and keep communities safe.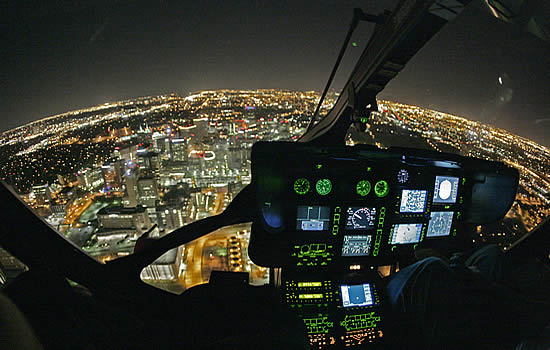 Savback Helicopters and GHT close to 'unveiling' evolved ultralight helicopter
Sweden's Savback Helicopters and Italy's GHT are working together on a unique product that will excite the worlds of ultralight aircraft ownership and flying training.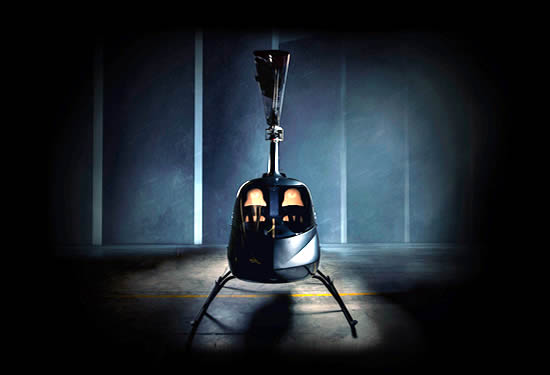 Savback Helicopters makes Nottingham Heliport its UK home
Savback Helicopters AB is opening a UK home at Nottingham Heliport in East Midlands, UK, as it furthers its expansion in Europe.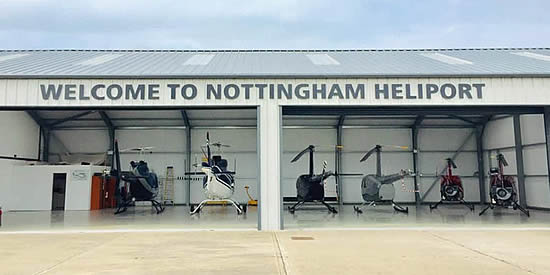 Spectrum Aeromed partners with Uniflight on AW119 interiors
Spectrum Aeromed is partnering with Uniflight Global on multiple AW119Kxi interiors, with installation beginning in January 2022 for two HEMS flight programs.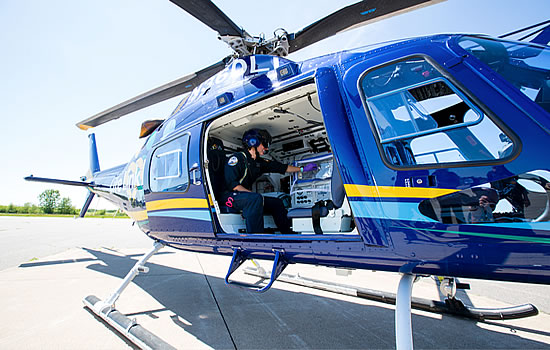 Savback Helicopters evolves business model to better serve customers
Savback Helicopters AB, a leading specialist helicopter vendor with a global client base, has presented its new, 'independently focused' business model - showcased in a brand-new website, Savback.com.
Aero Asset Heli Market Trends reports stable sales volume, shrinking supply
Aero Asset's Q3 2021 Heli Market Trends reports a decrease in supply of preowned twin-engine helicopters and stable retail transaction volume year over year.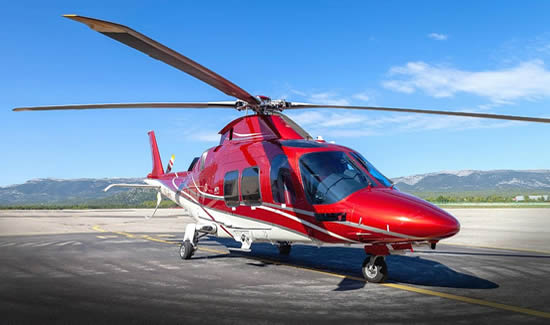 London Heli Shuttle readies for reopening of transatlantic market
Following the easing of quarantine rules for visitors from the EU and US, London Biggin Hill Airport's Heli Shuttle service is preparing for a sharp increase in demand over the next few months.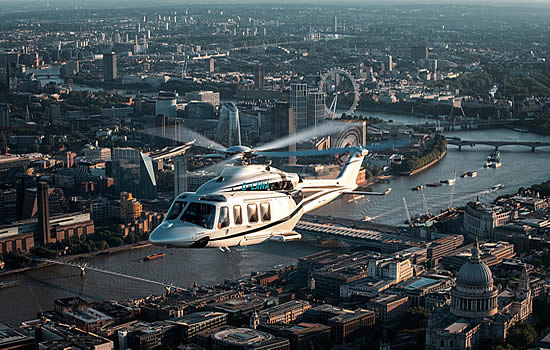 Astronics EVS receives US, Canada and EASA approval for Airbus EC130
Astronics Corporation, a leading provider of advanced technologies for the global aerospace, defense and other mission critical industries, announced this week that the United States, Canada and EASA approved Astronics' Max-Viz 1200 and 1400 Enhanced Vision Systems (EVS) for Airbus Helicopter EC130 B4 and T2 models.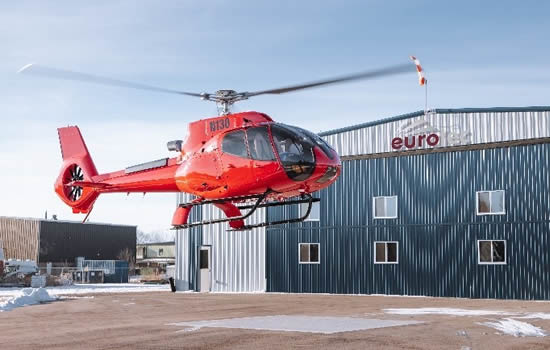 Babcock agrees new multi-year contract with lifesaving charity
Babcock and the life-saving charity East Anglian Air Ambulance (EAAA) have announced a significant new seven-year contract to keep the helicopter emergency medical service flying high and saving lives into the next decade.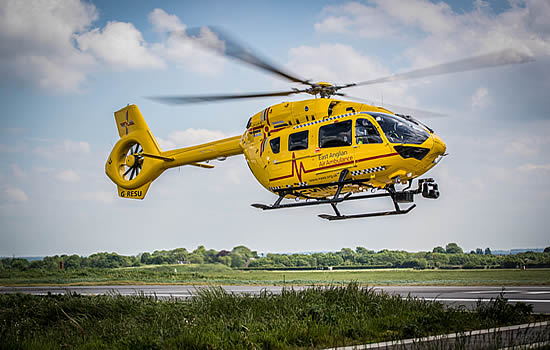 Flexjet and Sentient Jet parent acquires UK helicopter provider, Halo Aviation
Fractional jet provider Flexjet and jet card pioneer Sentient Jet have a new sister company - Halo Aviation Ltd - a leading provider of helicopter transportation services in the United Kingdom.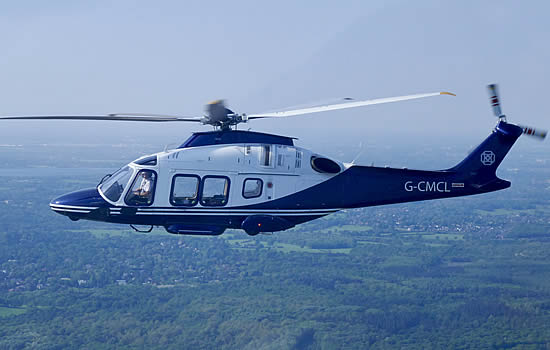 Spectrum Aeromed outfits Bell 407 for Haiti Air Ambulance
Spectrum Aeromed recently completed a project with Haiti Air Ambulance, a non-profit organization dedicated to providing emergency helicopter services to the people and visitors of Haiti.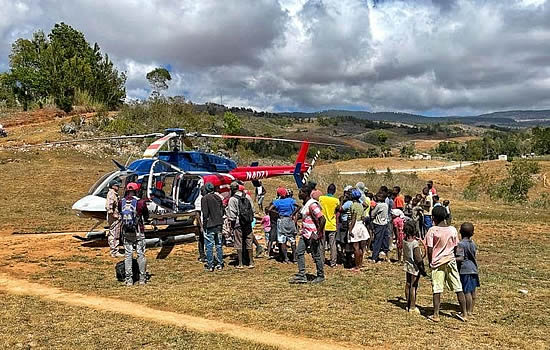 GA associations oppose legislation that would hobble NYC's helicopter ops NBAA has joined with five general aviation associations in opposition to two New York City bills that would severely restrict helicopter operations in the city.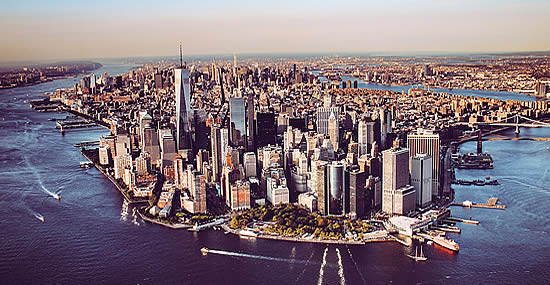 Twin engine helicopter sales trending up after roller coaster 2020 Aero Asset has released its 2020 Heli Market Trends annual report and forecasts bullish preowned twin engine market conditions for 2021.
Babcock to continue life-saving North Sea SAR operation Babcock has been awarded a contract extension to continue delivering a lifesaving Search and Rescue (SAR) service in support of the men and women working in the North Sea.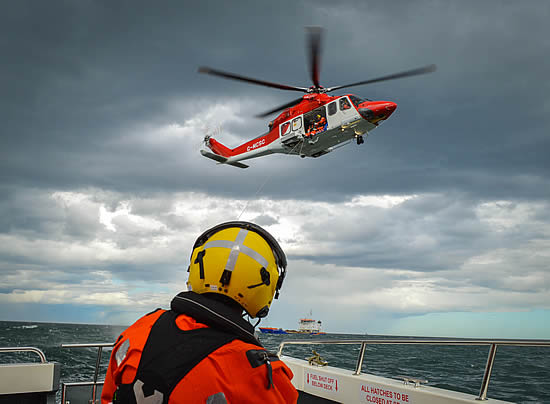 Rostec equips Ansat with Wi-Fi and satellite internet Russian Helicopter holding company's Kazan Helicopters (part of Rostec State Corporation) has received approval from the Federal Air Transport Agency (Rosaviatsiya) to equip Ansat helicopter with the Mku30 satellite communication system.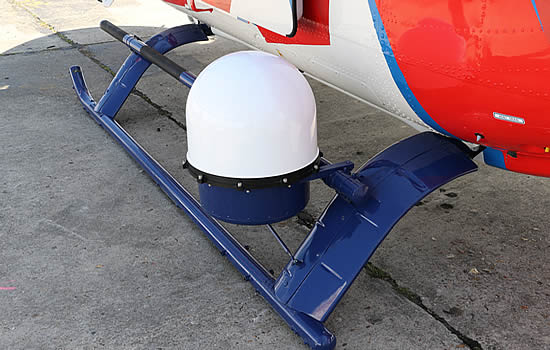 Airbus Helicopters resilient in 2020 In 2020, Airbus Helicopters logged 289 gross orders (net: 268) in a challenging market heavily impacted by the economic consequences of the COVID-19 pandemic, reinforcing the company's position on the civil and parapublic market.
Five-bladed Airbus H145 receives FAA type certification
Airbus' new five-bladed H145 helicopter has received certification from the US Federal Aviation Administration, covering its full range of capabilities, including single-pilot instrument flight rules (IFR) and single engine operations (Cat.A/VTOL), along with night vision goggle capability.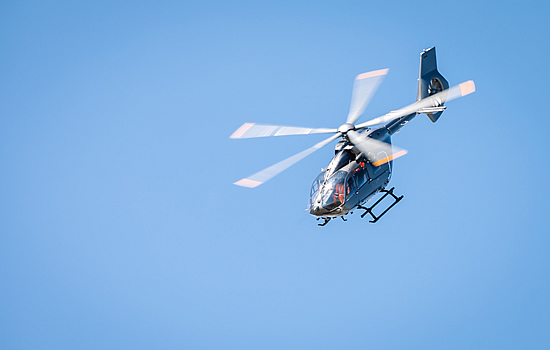 Savback Helicopters opens in the UK
Swedish helicopter sales specialists, Savback Helicopters AB, is establishing a presence in the UK for the first time with the appointment of Rick Andrew as Commercial Director, effective immediately.
Russian Helicopters delivers Ansat to Europe
Russian Helicopters (part of Rostec State Corporation) has delivered a first Ansat helicopter to the Ministry of Interior of the Republika Srpska, Bosnia and Herzegovina - the first of three helicopters under the delivery contract.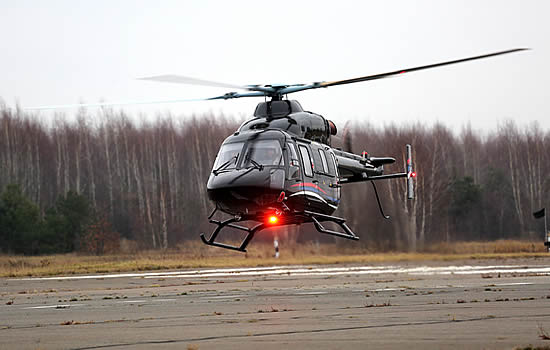 Airbus Helicopters UK supports UK HEMS, military and police operators throughout the pandemic Through the trials, restrictions and dark days of the Coronavirus pandemic, as an industry we have come to recognise the resilience of aviation, especially general aviation, and its inestimable contribution to everyday life.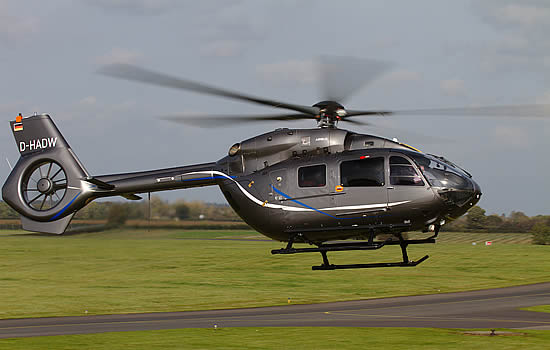 Hill Helicopters is focused on building in Britain Hill Helicopters took the market by surprise in late August 2020 with the public launch of its HX50 helicopter. Private owners who already own a helicopter were intrigued - and indeed a good number have already put down non-refundable deposits.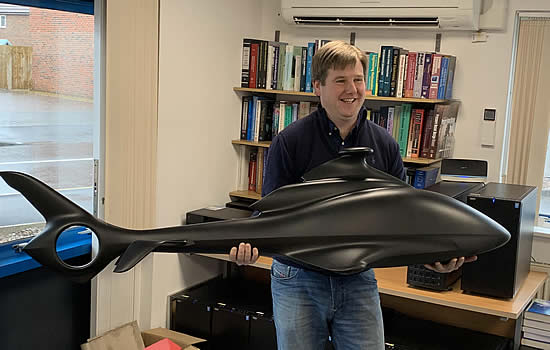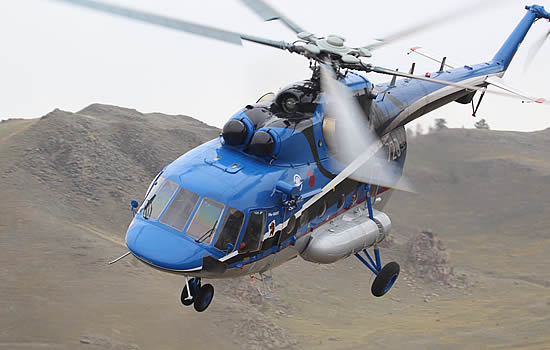 Astronics EVS receives US and Canada approval for Airbus AS350s
The US Federal Aviation Administration (FAA) and Transport Canada Civil Aviation (TCCA) have approved Astronics' Max-Viz 1400 and 1200 Enhanced Vision Systems (EVS) for Airbus Helicopter's AS350 Écureuil, AS350B1, AS350B2, AS350B3, AS350BA, and AS350BD.
MyHeli is newest UK CAA AOC operator
London Oxford Airport based MyHeli is the UK's newest helicopter charter operator offering a fleet of six stylishly refurbished Leonardo AW109s.
British-built five-seat single-engine helicopter announced

B

ritish engineer Jason Hill has been flying helicopters for nearly 20 years, and has more recently been developing the HX50, five-seat three-blade turbine helicopter that he insists will not be "just another new helicopter"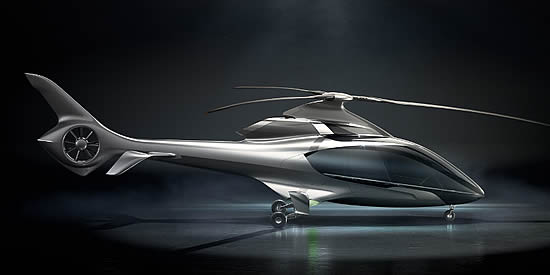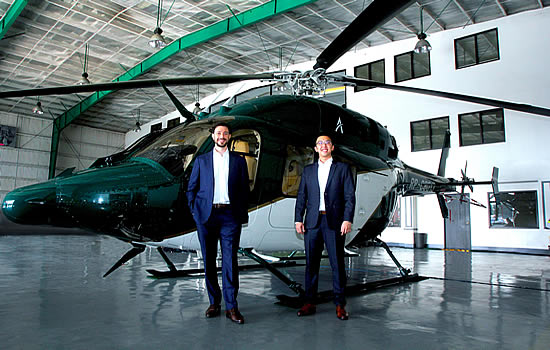 HeliValue$ leads the way with remote helicopter appraisals
L

ong-established helicopter appraisers HeliValue$ has used the opportunity of lockdown, and have pivoted their work to appraise helicopters remotely.
Cambridge Airport signs up leading VIP helicopter charter service
Cambridge City Airport has become the first southern base for Apollo Air Services, a leading UK VIP helicopter charter service. Apollo already has four bases in the north, in Carlisle, Leeds, St Andrews, Cardiff.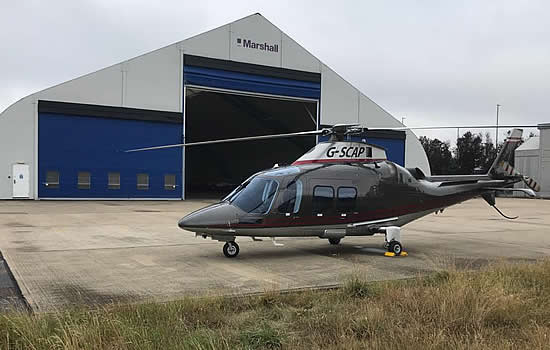 Deteriorating market for preowned twin-engine helicopters during Q2 Aero Asset reports that conditions deteriorated for the preowned twin engine helicopter sales market in the second quarter of 2020.
A breath of fresh air for helicopter travel Leading UK VIP helicopter charter company, Apollo Air Services, has become the first in the UK to install Aviation Clean Air's ionizing airborne purification units.