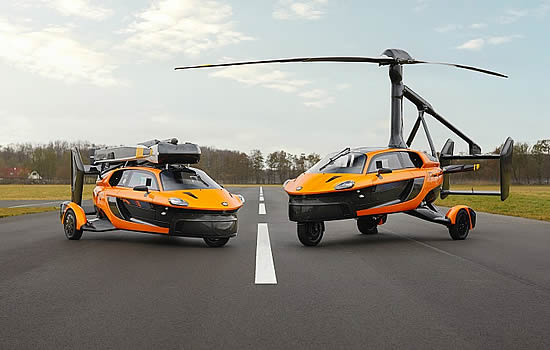 Research reveals strong growth in the eVTOL market New research from Revolution Aero, which monitors the electric vertical take-off and landing (eVTOL) sector, reveals the industry has secured over 4,600 orders.
United invests another $15m in electric flying taxi market with Eve United has announced a $15m investment in Eve Air Mobility and a conditional purchase agreement for 200 four-seat electric aircraft plus 200 options, expecting the first deliveries as early as 2026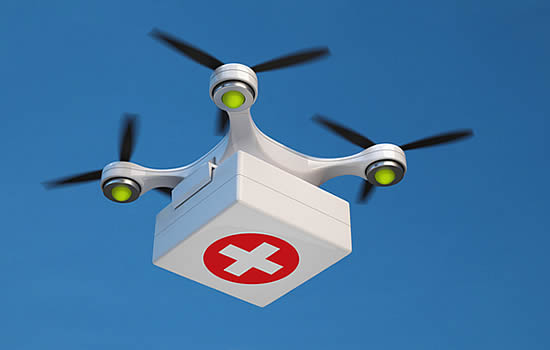 Savback signs distribution agreement with Mayman Aerospace Savback Helicopters, the independent helicopter and fixed wing sales specialist, has announced a new sales representation agreement with Mayman Aerospace, the US-based manufacturer of the innovative Speeder, Air Utility Vehicle (AUV).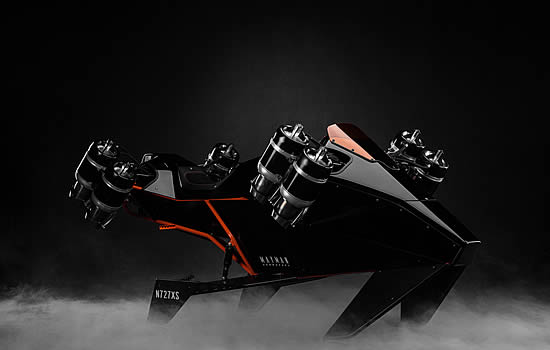 Vantis opens Mission & Network Operations Center for statewide UAS system Vantis has officially celebrated the grand opening of its Mission and Network Operations Center (MNOC) at GrandSky Business and Aviation Park (GrandSky), marking a significant milestone in the development of the nation's first statewide Unmanned Aircraft Systems (UAS) system.
European centre of excellence for advanced air mobility created by Inmarsat with Generalitat de Catalunya In a unique, world-first agreement between a company and a commercial airport, the regional Government of Catalonia (Generalitat de Catalunya) has joined with Inmarsat's Velaris Partner Networkto transform Lleida-Alguaire Airport into a European centre of excellence for advancing Air Traffic Management (ATM) and Uncrewed Traffic Management (UTM) innovation.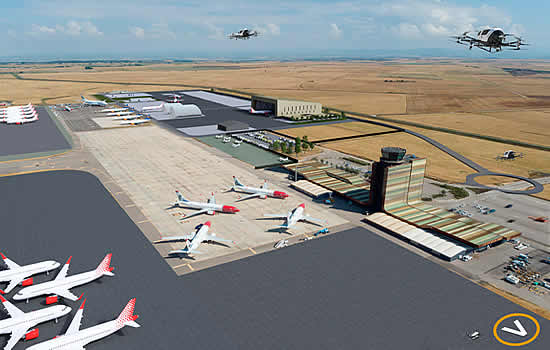 Savback Helicopters debuts ultra-light Zefhir helicopter in the UK Savback Helicopters is expanding its helicopter sales and marketing business and bringing the Italian-built two-seat Zefhir helicopter to the Private Flyer show, part of The Elite Series, at Wycombe Air Park this week.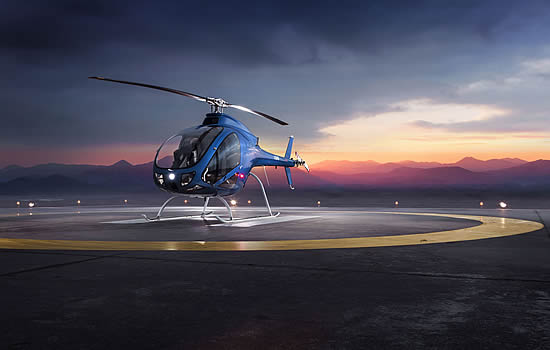 Eve begins trading on the New York Stock Exchange Eve Holding, Inc's common stock and warrants began trading on the New York Stock Exchange on Tuesday (10th May) under the ticker symbols "EVEX" and "EVEXW", respectively.
Supernal and Urban-Air Port debut world's first Vertiport US-based mobility service provider Supernal and Urban-Air Port have announced the debut of Air-One - Urban-Air Port's proprietary deployable operations hub for manned and unmanned vehicles - marking the first functional multi-modal infrastructure hub equipped to handle future electric air travel.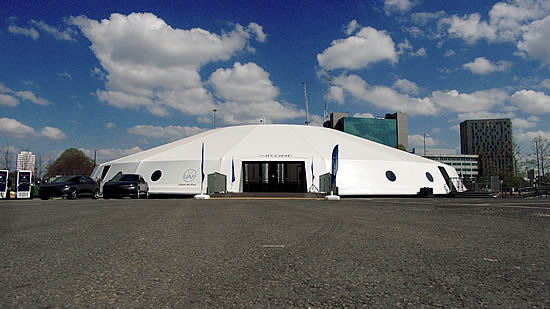 Volare Aviation opens dedicated helicopter facility at London Oxford Airport Volare Aviation, the only private aviation company to deliver aircraft sales, charter, aircraft management, engineering and refurbishment under one roof, has formally opened a dedicated helicopter maintenance, management and refurbishment facility in Hangar 14, Bay 2, at its London Oxford Airport home.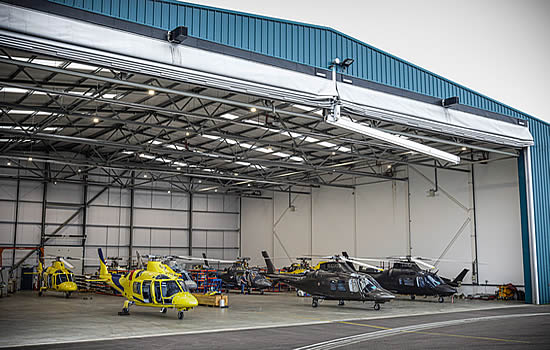 EASA issues world's first design specifications for vertiports The European Union Aviation Safety Agency published the world's first guidance for the design of vertiports, the ground infrastructure needed for the safe operation of Urban Air Mobility services such as air taxis in locations across Europe, including in urban areas.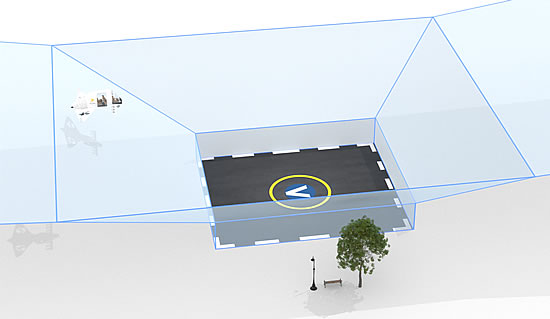 UK Consortium completes UAM Concept of Operations for the CAA Eve UAM, an Embraer company, has announced the completion of the Concept of Operations (CONOPS) for airspace integration of Urban Air Mobility (UAM) in the UK.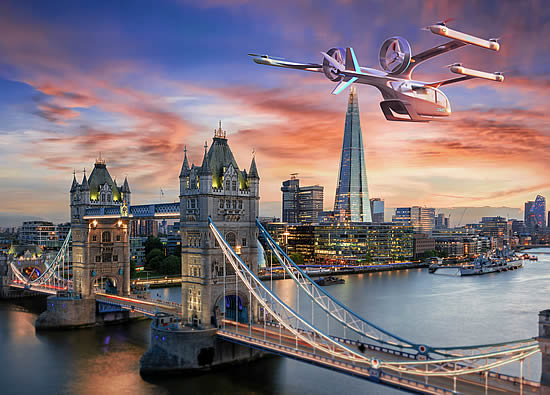 StandardAero grows helicopter MRO offerings after integration of Signature Aviation ERO acquisition StandardAero acquired Signature Aviation's Engine Repair (ERO) and Overhaul business last year, growing the combined companies' significant helicopter MRO capabilities to better serve customers with expanded offerings.
Jet Aviation Australia sells five Bell 407GXi helicopters to Nautilus Aviation Jet Aviation Australia has sold five Bell 407GXi helicopters to Nautilus Aviation. As Bell's independent representative for Australia, New Zealand, Papua New Guinea and New Caledonia, Jet Aviation Australia has also been commissioned to customize the five helicopters. Staggered redelivery will commence in late 2022.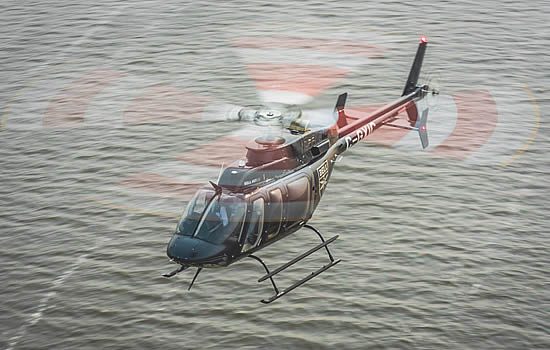 Safran and ST Engineering to study and advance the use of SAF in helicopter engines Safran Helicopter Engines and the Commercial Aerospace business of ST Engineering today signed a Memorandum of Understanding (MOU) to study the use of Sustainable Aviation Fuel (SAF) in Safran helicopter engines, with the objective of assisting helicopter operators in their transition to SAF.
GKN Aerospace-led Skybus collaboration project completes successful feasibility studies The Skybus collaboration project has reached a key milestone by completing the initial feasibility studies. The research project has explored the potential for a six-rotor, 30-person eVTOL concept to help decarbonize and decongest urban landscapes. The studies have identified significant opportunities for air 'buses' to feasibly operate alongside air taxis in future air mobility transport networks.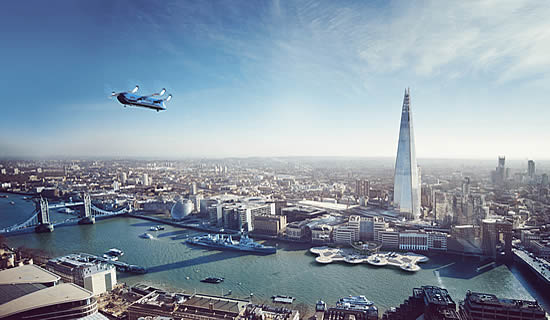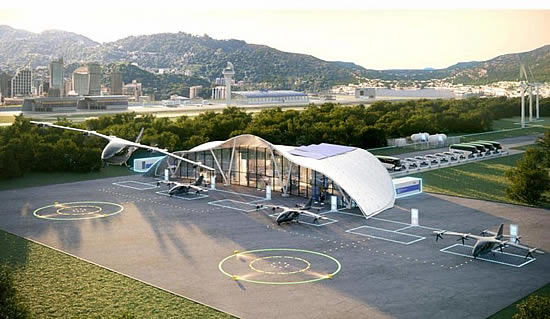 FAA reaches one million airspace authorization for drone pilots
The Federal Aviation Administration has issued its millionth airspace authorization for drone pilots to use busy airspace safely.
A step change in international aviation - Israel certifies UAS for integration in civilian airspace
For the first time ever, the Civil Aviation Authority of the State of Israel (CAAI), that operates under the Israeli Ministry of Transport and Road Safety, has certified an Unmanned Aircraft System (UAS) for civil aviation, approving it to fly in civilian airspace as any other civilian airplane and not restricting its flight to unsegregated airspace.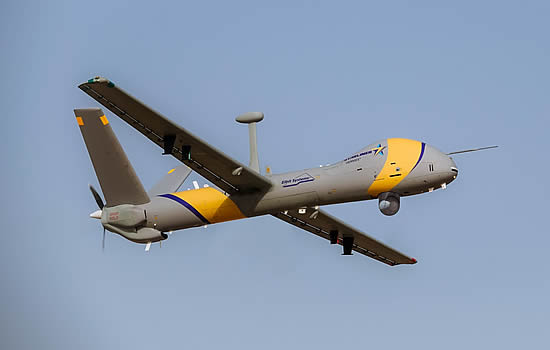 First Remote Piloted Aircraft IS-BAO awarded to Phoenix Air Unmanned
The International Business Aviation Council (IBAC) confirmed its first International Standard for Business Aircraft Operators (IS-BAO) Remote Piloted Aircraft System (RPAS) registration was achieved this month by Phoenix Air Unmanned.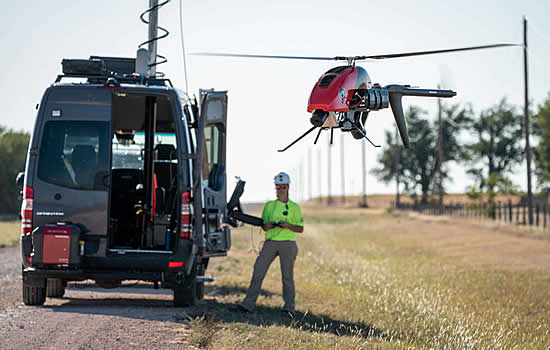 Savback Helicopters to distribute Dufour Aerospace eVTOL aircraft in Scandinavia
Savback Helicopters, the expanding helicopter sales and marketing company and Dufour Aerospace, an innovative Swiss eVTOL company, have announced Savback's appointment as distributor for Dufour's innovative eVTOL aircraft.
Teal Group predicts worldwide civil market UAS spending of $121bn over next decade
Civil Unmanned Aerial Systems (UAS) will be the most dynamic growth sector of the world aerospace industry this decade as nations open their airspace, commercial applications take off, and civil governments adopt systems for new roles in border security and public safety.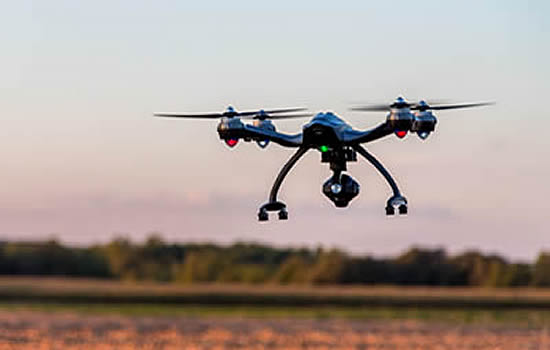 Babcock night flights keep Italian communities safe
Aerospace, Defence and Security company Babcock International is ramping up technology in its Italian air ambulance operation and having a major impact on its pilots' ability to fly at night and keep communities safe.