Operator | Airport | FBO | MRO | OEM | Charter | Interiors | Avionics | Training | Inflight


FAA grants initial approval allowing BVLOS drone flights on North Dakota drone system Leveraging Vantis, the state's first-of-its-kind UAS network, uAvionix, a drone company, received approval by the Federal Aviation Administration to conduct beyond visual line-of-sight (BVLOS) drone flights in North Dakota.
---
Mayman Aerospace signs LOI with Savback Helicopters for 25 Speeders Mayman Aerospace, the US-based manufacturer of the innovative Speeder Air Utility Vehicle (AUV) and Savback Helicopters, the independent helicopter and fixed-wing sales specialist, have announced the signing of a Letter of Intent (LOI) for the sale and purchase of 25 Speeder units.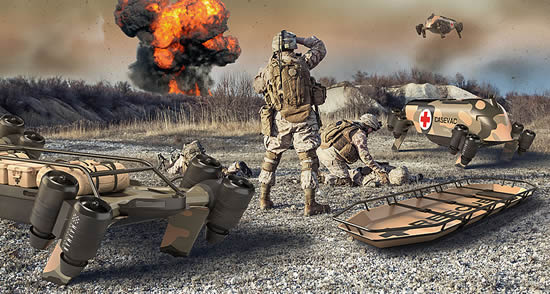 ---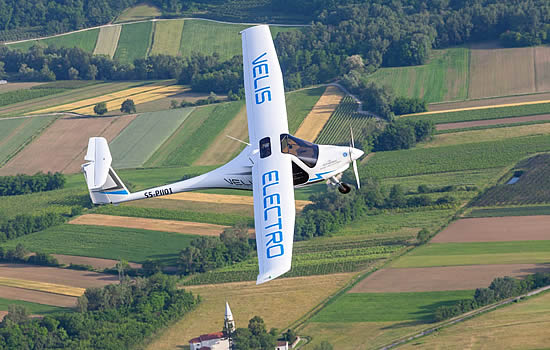 ---
New orders affirm Airbus Helicopters' leading position in North American air medical helicopter market Airbus Helicopters continues to be the leading provider of helicopters to the North American air medical transport industry, with both new and long-standing customers from around the continent placing orders. More than 35 new single and twin-engine Airbus helicopters were sold in the air medical market alone over the past 12 months.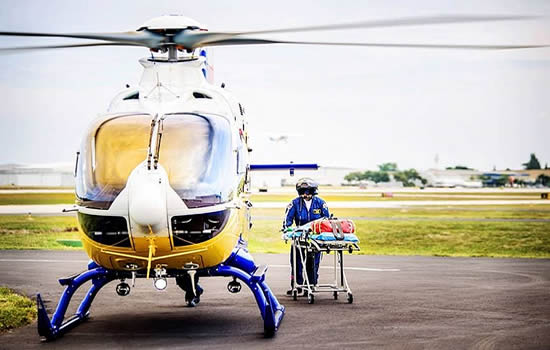 Electra achieves sale of 1,000th sustainable eSTOL aircraft Electra.aero, Inc., a next-gen aerospace company with a mission to help decarbonize aviation and open new air transportation markets, announced that it has signed a letter of intent bringing Electra's total order book to 1,000 aircraft worth over $3bn. The aircraft sale was signed with private air mobility provider Welojets, LLC for 32 electric short takeoff and landing (eSTOL) aircraft at NBAA-BACE in Orlando, Florida.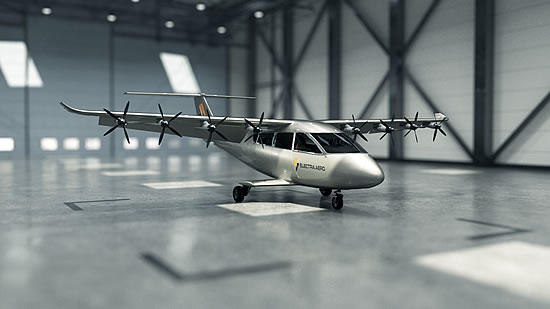 ---
Italy's first Vertiport deployed at Fiumicino Airport Aeroporti di Roma (ADR), Atlantia, UrbanV, and the pioneer of urban air mobility (UAM), Volocopter, have successfully completed the first crewed eVTOL test flights in Italian airspace.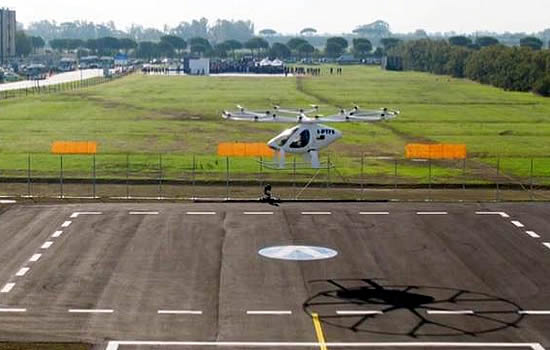 ---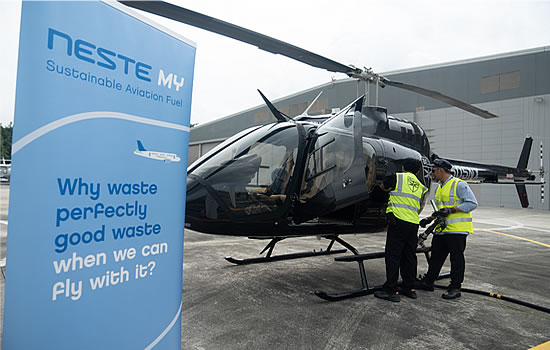 ---
GlobeAir signs MoU with Lilium, creating innovative sustainability solutions within the private aviation sector European private jet operator, Austria-based GlobeAir, has signed a Memorandum of Understanding (MoU) with Lilium N.V. - the developer of the first all-electric vertical take-off and landing (eVTOL) jet - with the intention for GlobeAir to purchase 12 aircraft to operate in Northern Italy and the French Riviera. This MoU represents a significant milestone for GlobeAir as the two companies come together to advance sustainable air mobility.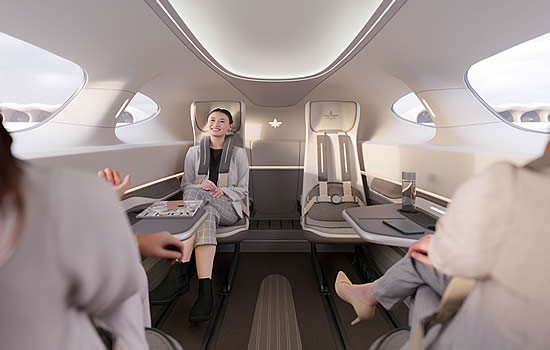 ---
FAA releases vertiport design standards to support the safe integration of AAM aircraft As
part of agency's work to usher in new era of aviation safely, t

he Federal Aviation Administration has released new design guidelines for vertiports - infrastructure that will support Advanced Air Mobility (AAM) aircraft.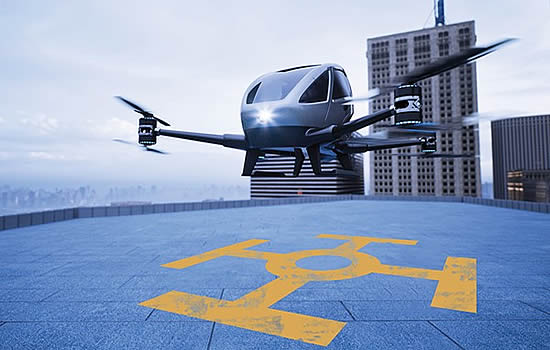 ---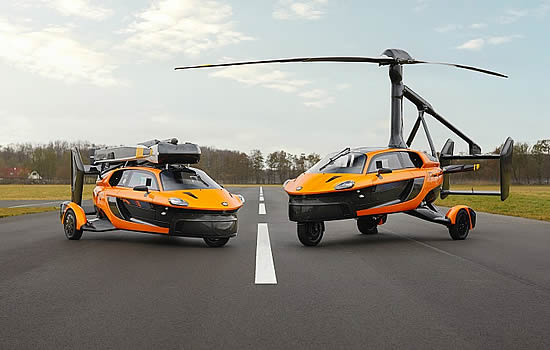 ---
Research reveals strong growth in the eVTOL market New research from Revolution Aero, which monitors the electric vertical take-off and landing (eVTOL) sector, reveals the industry has secured over 4,600 orders.
United invests another $15m in electric flying taxi market with Eve United has announced a $15m investment in Eve Air Mobility and a conditional purchase agreement for 200 four-seat electric aircraft plus 200 options, expecting the first deliveries as early as 2026
---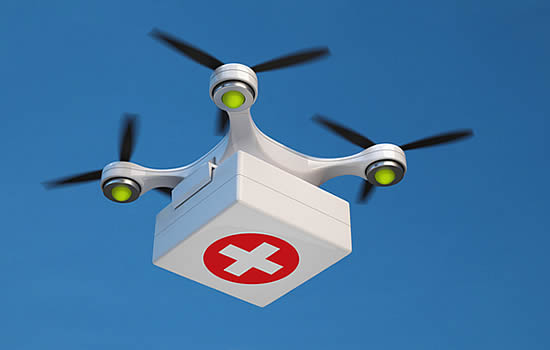 ---
Savback signs distribution agreement with Mayman Aerospace Savback Helicopters, the independent helicopter and fixed wing sales specialist, has announced a new sales representation agreement with Mayman Aerospace, the US-based manufacturer of the innovative Speeder, Air Utility Vehicle (AUV).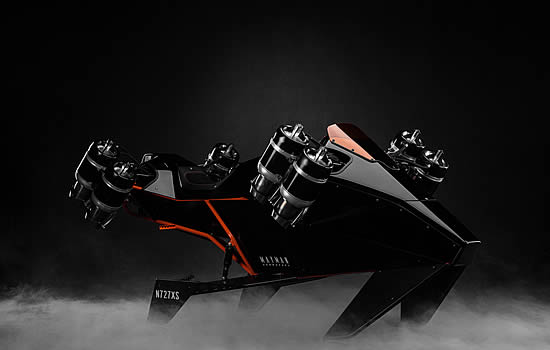 ---
Vantis opens Mission & Network Operations Center for statewide UAS system Vantis has officially celebrated the grand opening of its Mission and Network Operations Center (MNOC) at GrandSky Business and Aviation Park (GrandSky), marking a significant milestone in the development of the nation's first statewide Unmanned Aircraft Systems (UAS) system.
---
European centre of excellence for advanced air mobility created by Inmarsat with Generalitat de Catalunya In a unique, world-first agreement between a company and a commercial airport, the regional Government of Catalonia (Generalitat de Catalunya) has joined with Inmarsat's Velaris Partner Networkto transform Lleida-Alguaire Airport into a European centre of excellence for advancing Air Traffic Management (ATM) and Uncrewed Traffic Management (UTM) innovation.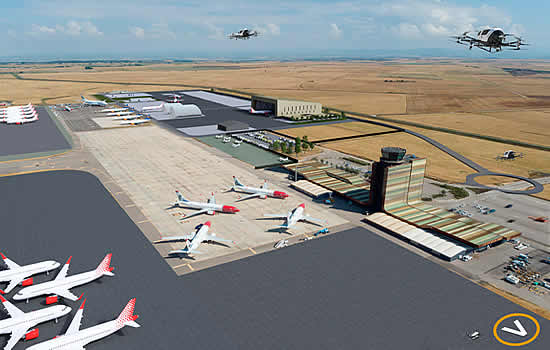 ---
Savback Helicopters debuts ultra-light Zefhir helicopter in the UK Savback Helicopters is expanding its helicopter sales and marketing business and bringing the Italian-built two-seat Zefhir helicopter to the Private Flyer show, part of The Elite Series, at Wycombe Air Park this week.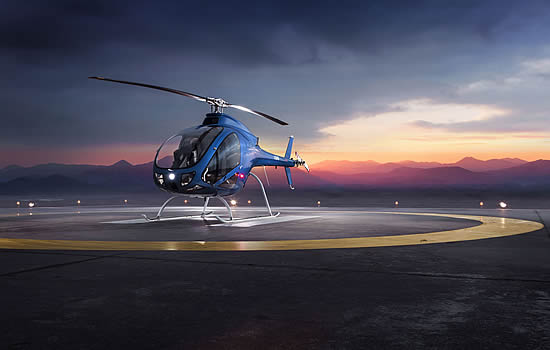 ---
Eve begins trading on the New York Stock Exchange Eve Holding, Inc's common stock and warrants began trading on the New York Stock Exchange on Tuesday (10th May) under the ticker symbols "EVEX" and "EVEXW", respectively.
---
Supernal and Urban-Air Port debut world's first Vertiport US-based mobility service provider Supernal and Urban-Air Port have announced the debut of Air-One - Urban-Air Port's proprietary deployable operations hub for manned and unmanned vehicles - marking the first functional multi-modal infrastructure hub equipped to handle future electric air travel.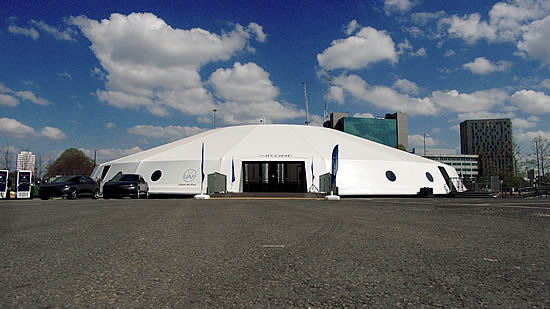 ---
Volare Aviation opens dedicated helicopter facility at London Oxford Airport Volare Aviation, the only private aviation company to deliver aircraft sales, charter, aircraft management, engineering and refurbishment under one roof, has formally opened a dedicated helicopter maintenance, management and refurbishment facility in Hangar 14, Bay 2, at its London Oxford Airport home.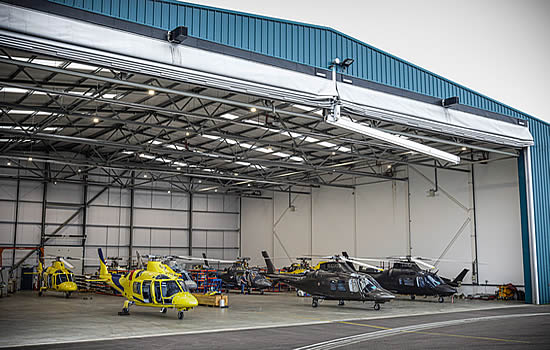 ---
EASA issues world's first design specifications for vertiports The European Union Aviation Safety Agency published the world's first guidance for the design of vertiports, the ground infrastructure needed for the safe operation of Urban Air Mobility services such as air taxis in locations across Europe, including in urban areas.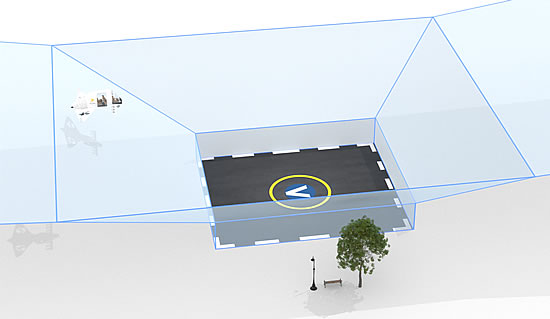 ---
UK Consortium completes UAM Concept of Operations for the CAA Eve UAM, an Embraer company, has announced the completion of the Concept of Operations (CONOPS) for airspace integration of Urban Air Mobility (UAM) in the UK.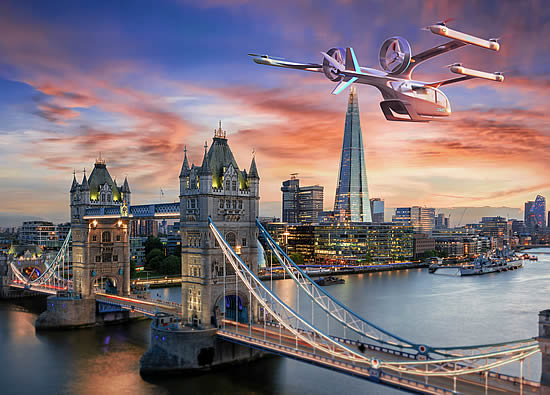 ---
StandardAero grows helicopter MRO offerings after integration of Signature Aviation ERO acquisition StandardAero acquired Signature Aviation's Engine Repair (ERO) and Overhaul business last year, growing the combined companies' significant helicopter MRO capabilities to better serve customers with expanded offerings.
---
Jet Aviation Australia sells five Bell 407GXi helicopters to Nautilus Aviation Jet Aviation Australia has sold five Bell 407GXi helicopters to Nautilus Aviation. As Bell's independent representative for Australia, New Zealand, Papua New Guinea and New Caledonia, Jet Aviation Australia has also been commissioned to customize the five helicopters. Staggered redelivery will commence in late 2022.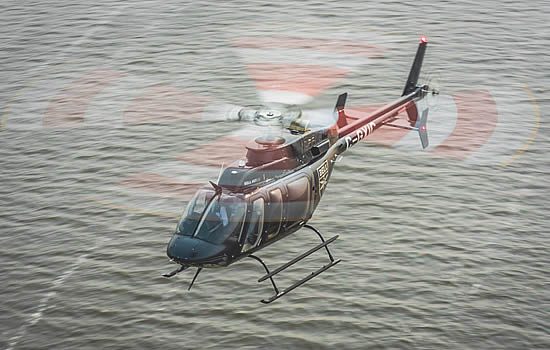 Safran and ST Engineering to study and advance the use of SAF in helicopter engines Safran Helicopter Engines and the Commercial Aerospace business of ST Engineering today signed a Memorandum of Understanding (MOU) to study the use of Sustainable Aviation Fuel (SAF) in Safran helicopter engines, with the objective of assisting helicopter operators in their transition to SAF.

© BlueSky Business Aviation News Ltd 2008-2023