Civilian Mi-8AMT Arctic helicopter goes into production Following a successful flight test programme, Russian Helicopters has started serial production of the Mi-8AMT Arctic helicopter for civilian customers.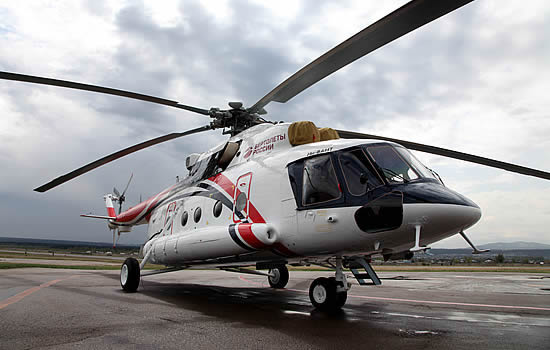 New Scottish HEMS role for Gama Aviation as it weathers the COVID crisis and prepares for the future On June 1st, Gama Aviation took full control of helicopter emergency medical service (HEMS) provision for the Scottish Ambulance Service (SAS).
Consultation under way for Sydney CBD helipad Australian hotel investor Dr Jerry Schwartz is hoping to launch operations from Sydney's first commercial, rooftop helipad atop his Sofitel Sydney Darling Harbour hotel from 2022.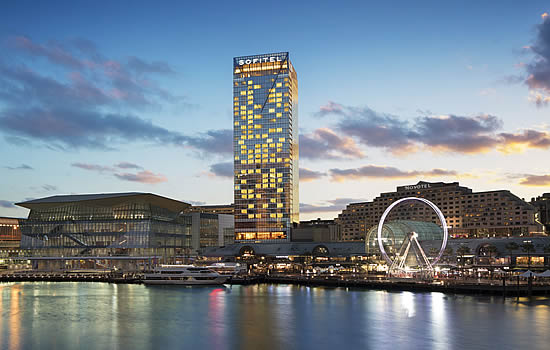 Helitrans accepts first helicopters under e-delivery process Helitrans of Norway has become the first customer to take delivery of new Airbus helicopters using the e-Delivery process devised to enable deliveries while ensuring compliance with COVID-19 health and safety restrictions.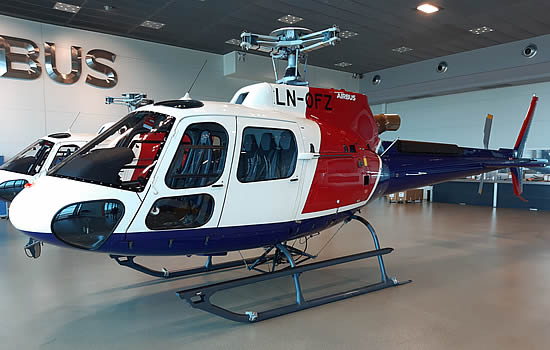 RAF Puma crew supports NHS

At 01:00 hours on 22 April, a Royal Air Force Aviation Task Force COVID Support Force Puma helicopter launched from Kinloss Barracks in Moray, Scotland, on the detachment's first live mission, to evacuate a suspected coronavirus patient to the mainland.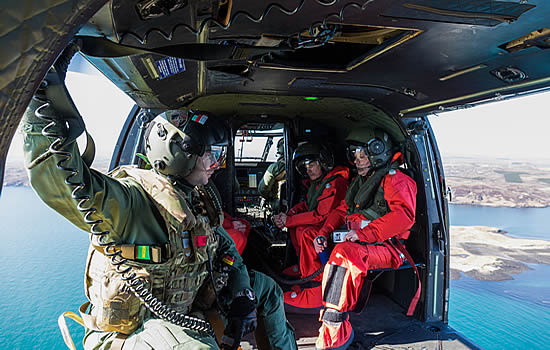 UK Government agrees coronavirus aviation contract with BHA
The British Helicopter Association (BHA) has made a major achievement with the completion of a contract to facilitate freight and passenger transport by air in support of coronavirus response across the whole of the UK.
Magpas Air Ambulance 'humbled' by PPE donations
Based at the edge of RAF Wyton, Cambridgeshire, Magpas Air Ambulance serves Eastern England and beyond, but responds to calls over 12 counties.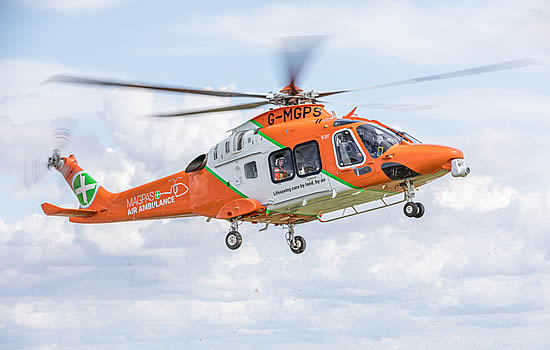 CHC adapts AW139 for COVID-19: all approvals completed in two weeks Offshore operator CHC has produced an adaption for their offshore AW139s in the Netherlands to provide a safety screen between pilots and passengers during the COVID-19 pandemic.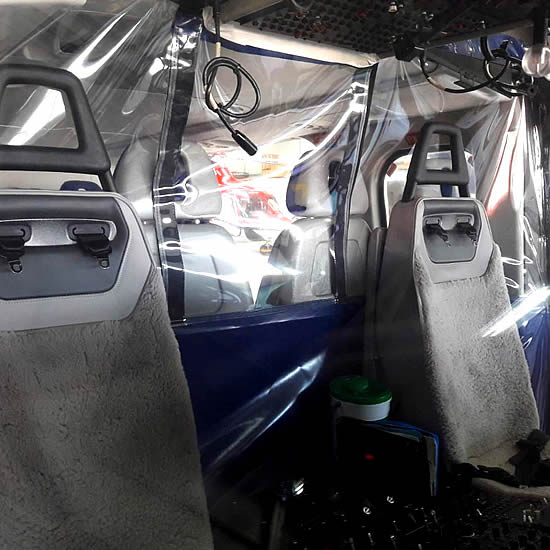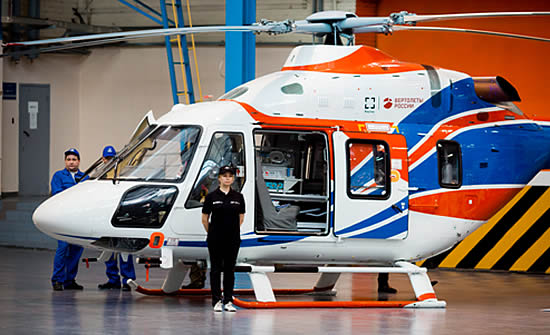 Guardian Flight to open helicopter base in Alaska
Global Medical Response (GMR) critical care air transport company, Guardian Flight, will open its first rotor wing base in Alaska at Kenai Municipal Airport this spring.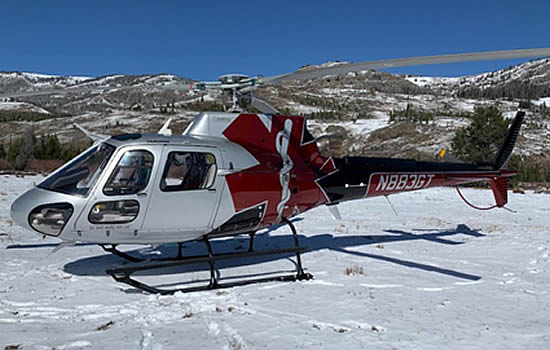 Rostec ready start deliveries of the Ansat Aurus helicopter
Russian Helicopters Holding (part of Rostec State Corporation) has received approval from Rosaviatsiya - the Russian Federal Air Transport Agency - to start producing Ansat helicopters equipped with the Aurus brand comfortable cabin, allowing mass production and deliveries of this Ansat modification.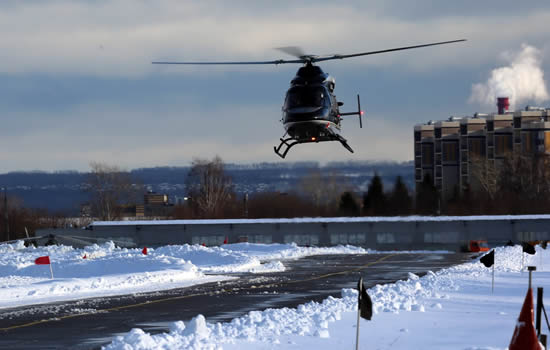 Elbit demonstrates high-altitude, high-precision aerial firefighting solution Using a computed launch of liquid pellets from high altitude, the HyDrop system lifts the long standing restriction on nighttime aerial firefighting.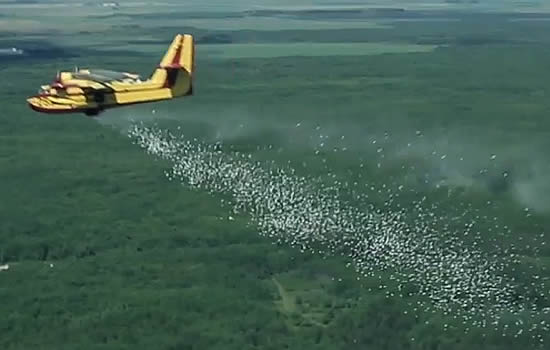 Maxcraft Avionics receives first STC for Garmin GTN750H Navigator in AS-365 Dauphin helicopters Maxcraft Avionics Ltd, one of the largest avionics shops in Canada, has achieved the first FAA STC authorizing the Garmin GTN725H or GTN750H Navigator to be installed in a series of Airbus Helicopter Dauphin models including SA-365N, SA-365N1, AS-365N2 and AS-365N3.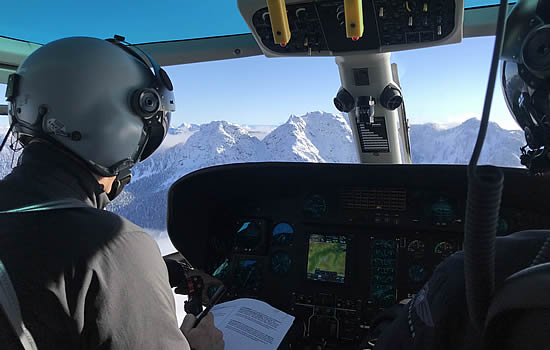 Aero Asset reports rising preowned helicopter market Aero Asset's 2019 Preowned Helicopter Market Trends report reveals that global market conditions continued to improve last year, amidst a slowdown in light and medium twin retail sales volume.
Russian Helicopters' Mi-171A2 certified in India and Colombia Russian Helicopters' Mi-171A2 has been certified in India and Colombia, allowing the company to start exporting the latest modification of the multirole civilian helicopter.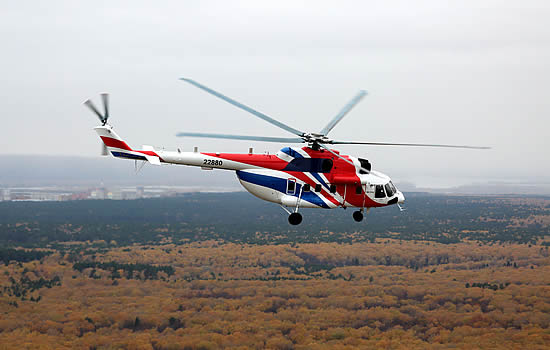 Aero Asset's Q3 Preowned Helicopter Market Trends show improving conditions International helicopter brokerage, Aero Asset, releases its third quarter 2019 Preowned Helicopter Market Trends this week. Timed just ahead of the NBAA-BACE Convention in Las Vegas, its latest report shows North America as the most active region. A total 37% of pre-owned twin engine helicopter buyers were in this territory Q3, up from 31% in Q2.
Metro Aviation takes delivery of first Airbus EC145e helicopter made in US Airbus Helicopters has delivered the first EC145e produced at its US assembly plant in Columbus, Miss. to Metro Aviation Inc. This latest aircraft delivery is part of an order for 25 that Metro placed in 2018, and the remaining aircraft will all be delivered out of Columbus.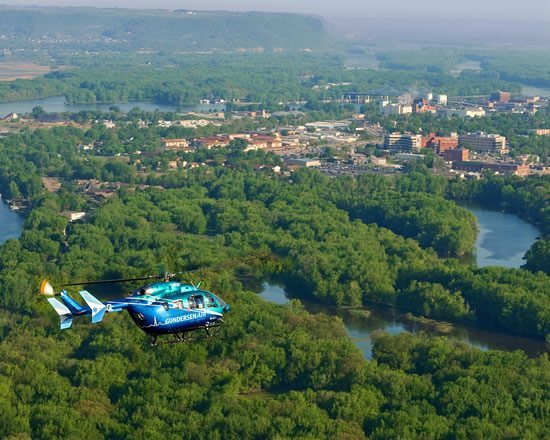 Edmiston brings its iconic branding to the iconic vertical gateway Edmiston, the world leading yacht company, has taken over the title sponsorship of The London Heliport. Coinciding with the heliport's 60th Anniversary this summer, Edmiston has undertaken a major re-styling of both the interior and exterior terminal, including a complete repaint of the landing, take-off and apron areas. Effective 1st August, the Heliport will be known as The Edmiston London Heliport.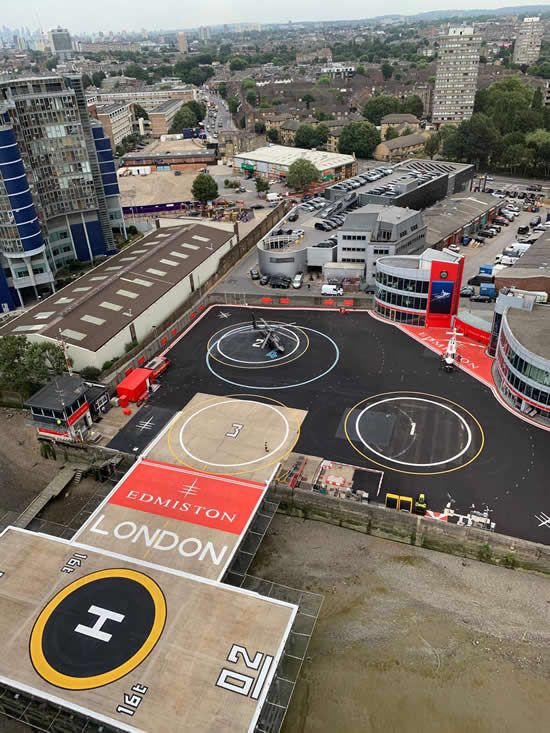 Florida Keys Mosquito Control orders two new H125 helicopters to boost mosquito fighting capabilities Part of a fleet upgrade program, two new H125s ordered by the Florida Keys Mosquito Control District will support aerial spraying to control the mosquito population in the Florida Keys, off the southern coast of the state.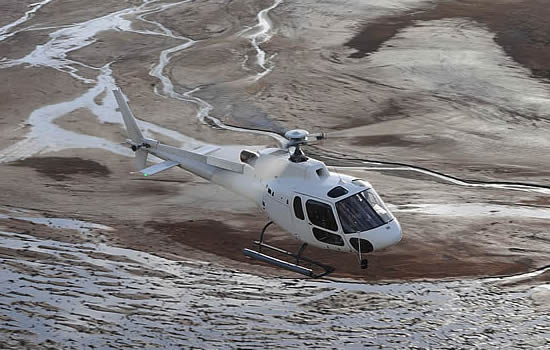 Russian Helicopters to start additive manufacturing of parts in 2020 Russian Helicopters (part of Rostec) is planning to re-engineer approximately 30 different helicopter parts for manufacture using 3D printing technology and integrating them into serial production from 2020.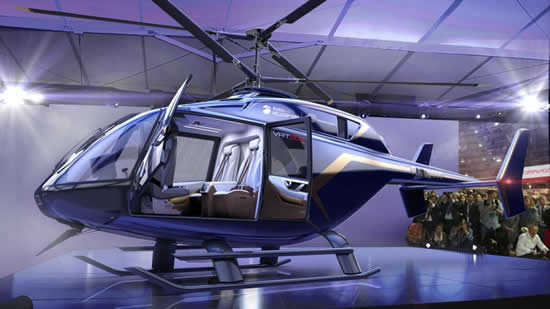 HoverFly joins the Luxaviation Helicopters Charter Alliance to extend VIP heli solution in Europe Luxaviation Helicopters, part of the Luxaviation Group, has announced Italy-based helicopter charter operator HoverFly as the latest member of the Luxaviation Helicopters Charter Alliance.
Helispeed secures new pilot staffing and support contracts Helispeed, based at Blackpool Airport, UK, has agreed a 12-month deal with Moroccan based Heliconia Aero Solutions, to support the company with the provision of qualified helicopter pilots.
London must change helicopter policy to keep city open for business London Biggin Hill Airport is warning that the emerging London Policy Plan for Aviation could harm London's growth by preventing the building of new heliports in the capital.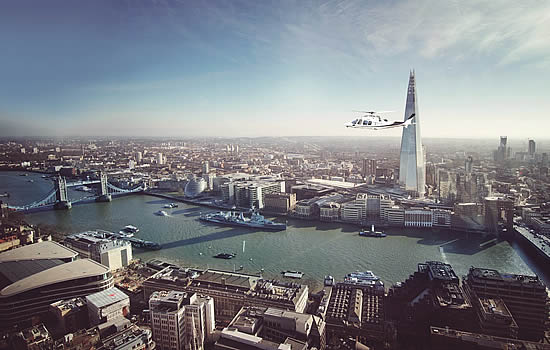 Ansat helicopter maintenance center to open in Guadalajara in 2020 Mexico's Craft Avia Center, in cooperation with the Russian Helicopters holding company (part of Rostec State Corporation), is planning to open a technical maintenance center for Ansat civilian helicopters in the city of Guadalajara.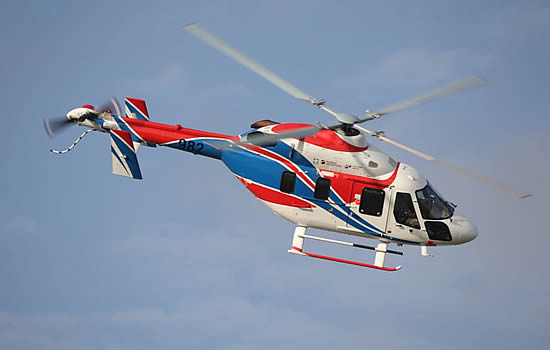 Luxaviation Helicopters partners with PhilJets to boost Asia-Pacific rotorcraft charter Luxaviation Helicopters, part of the Luxaviation Group, has announced Philippines-based helicopter charter operator PhilJets as the latest member of the Luxaviation Helicopters Charter Alliance.
Greenbriar Equity Group and First Aviation Services acquire rotorcraft components manufacturer DART Aerospace Greenbriar Equity Group, L.P. and First Aviation Services Inc ('FAvS'), have announced the acquisition of DART Aerospace, a leading provider of mission equipment and aftermarket components for the helicopter and fixed-wing industries.
LCI grows Australia-based helicopter fleet Lease Corporation International (LCI), the aviation division of the Libra Group, has grown its Australia-based fleet of helicopters to 14 Leonardo AW139s with the arrival of two aircraft.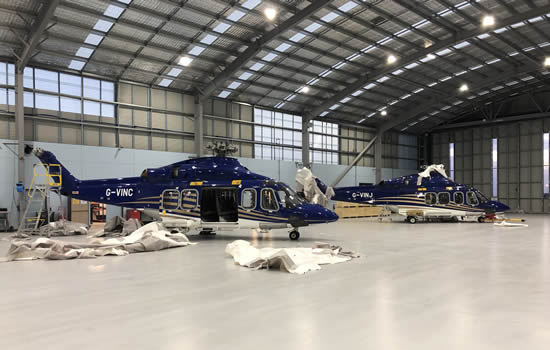 Luxaviation Helicopters launches industry-first charter alliance with 70-strong fleet Luxaviation Helicopters, part of the Luxaviation Group, has announced the launch of the first ever global helicopter charter alliance, providing clients with a world-class standard in luxury rotorcraft travel.
Aero Asset helicopter brokerage debuts at HAI Aero Asset, the new global helicopter brokerage from established international helicopter sales professionals Emmanuel Dupuy, William Sturm and Valerie Pereira, formally launched at HAI Heli Expo in Atlanta.
Russian Helicopters begins certification of Mi-171A2 helicopter in Brazil The Russian Helicopters holding company, part of State Corporation Rostec, and the Federal Air Transport Agency (Rosaviatsia) have delivered technical and operational documentation for the Mi-171A2 helicopter to the Brazilian National Civil Aviation Agency.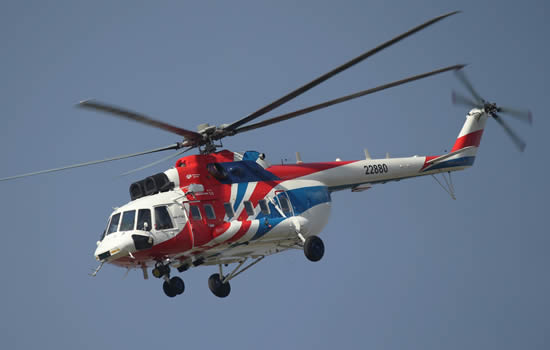 Airbus Helicopters North America rings in 2019 with milestone anniversaries Airbus Helicopters North America is celebrating two milestone anniversaries of operations this year.Airbus Helicopters, Inc., based in Grand Prairie, Texas, is celebrating 50 years of sales and support for US helicopter operators, while Airbus Helicopters Canada Ltd., located in Fort Erie, Ontario, is marking its 35-year milestone.
Airbus Helicopters and Helisim break ground on expanded North American training center Airbus Helicopters and Helisim broke ground on a new, state-of-the-art helicopter pilot and maintenance crew training center in Grand Prairie, Texas, on Tuesday 5th February.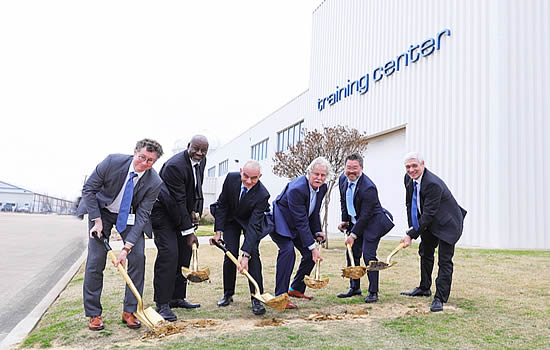 RUAG modernizes eight Swiss Air Force transport helicopters RUAG will upgrade eight Cougar helicopters belonging to the Swiss Air Force's transport helicopter fleet. The corresponding agreement was signed in December by representatives of armasuisse and RUAG in Bern.
Airbus delivers Canada's first H145 to the Royal Canadian Mounted Police Airbus has delivered Canada's first H145 helicopter to the Royal Canadian Mounted Police (RCMP). The versatile twin-engine Airbus H145 is the latest variant of the H145 family of aircraft.
New AW139 for Heli Shuttle at London Biggin Hill Airport The London Heli Shuttle, operated by Castle Air at London Biggin Hill Airport, is extending its fleet to 10 helicopters with the addition of a new AgustaWestland AW139.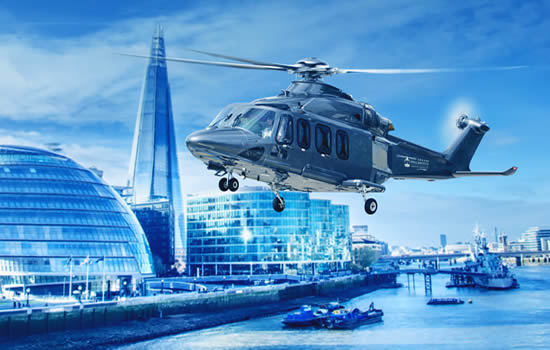 Bestfly enters rotary market with addition of two Leonardo AW139 helicopters in partnership with Héli-Union Bestfly, the Angola-based aviation services company has entered the rotary market with the addition of two Leonardo AW139 helicopters to its Luanda-based fleet in partnership with Héli-Union.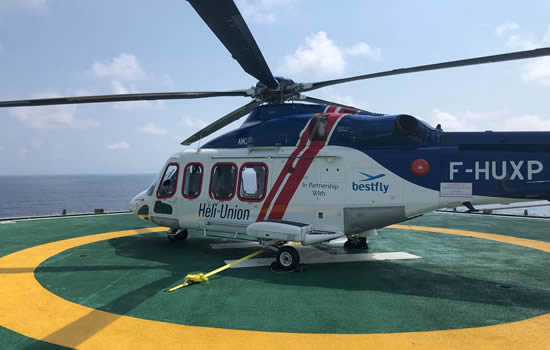 Kazan Helicopters successfully tests Ansat ditching system Specialists at Kazan Helicopters have completed testing of an Ansat helicopter equipped with a ditching system designed for emergency water landings. The system is currently in the certification phase prior to receiving Federal Air Transport Agency approval.
HeliGroup launches world-first Airbus ACH135 Helionix for charter operations HeliGroup has launched their newly-delivered Airbus ACH135 Helionix into the charter market from their UK base at Wycombe Air Park, Buckinghamshire, UK.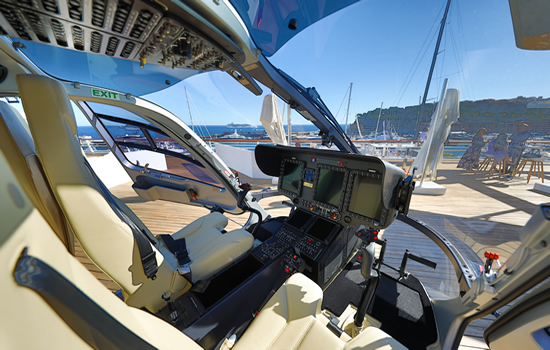 Luxaviation Helicopters announces first Latin America partnership with Icon Aviation Luxaviation Group has announced a strategic partnership between its dedicated VVIP helicopter service Luxaviation Helicopters and Icon Aviation, a leading business aviation and rotorcraft operator in Brazil.
Airbus debuts new ACH135 Helionix at Monaco Yacht Show Airbus Corporate Helicopters (ACH) is displaying its new Helionix-equipped ACH135 helicopter for the first time at the 2018 Monaco Yacht Show - on the rooftop of the Monaco Yacht Club.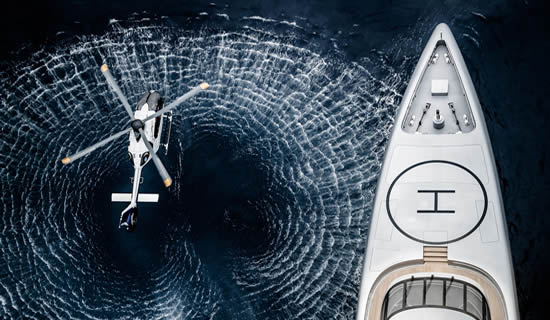 London Oxford Airport welcomes The Children's Air Ambulance London Oxford Airport has welcomed The Children's Air Ambulance and its Leonardo AW169 intensive care-equipped helicopter as a new tenant.