British-built five-seat single-engine helicopter announced

B

ritish engineer Jason Hill has been flying helicopters for nearly 20 years, and has more recently been developing the HX50, five-seat three-blade turbine helicopter that he insists will not be "just another new helicopter"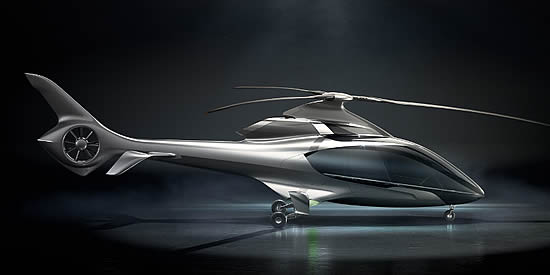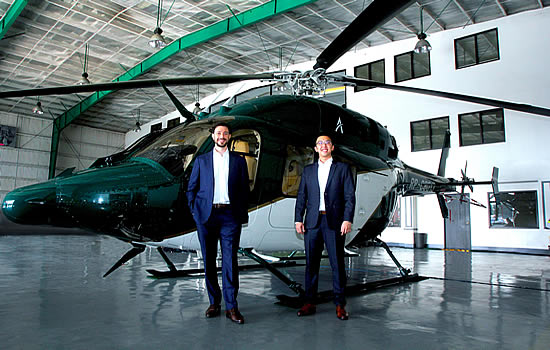 HeliValue$ leads the way with remote helicopter appraisals
L

ong-established helicopter appraisers HeliValue$ has used the opportunity of lockdown, and have pivoted their work to appraise helicopters remotely.
Cambridge Airport signs up leading VIP helicopter charter service
Cambridge City Airport has become the first southern base for Apollo Air Services, a leading UK VIP helicopter charter service. Apollo already has four bases in the north, in Carlisle, Leeds, St Andrews, Cardiff.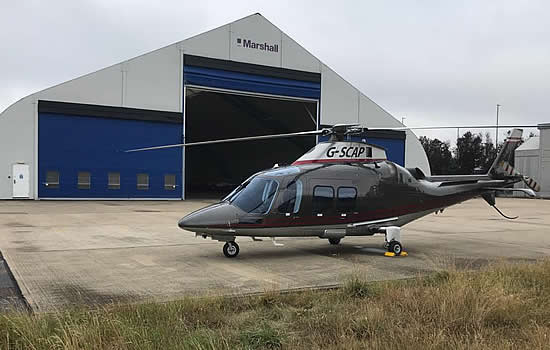 Deteriorating market for preowned twin-engine helicopters during Q2 Aero Asset reports that conditions deteriorated for the preowned twin engine helicopter sales market in the second quarter of 2020.
A breath of fresh air for helicopter travel Leading UK VIP helicopter charter company, Apollo Air Services, has become the first in the UK to install Aviation Clean Air's ionizing airborne purification units.

First flights for new Babcock oil and gas contract
The first flight for Babcock's new five-year contract for helicopter operations out of Sumburgh, Shetland, took place on July 1st.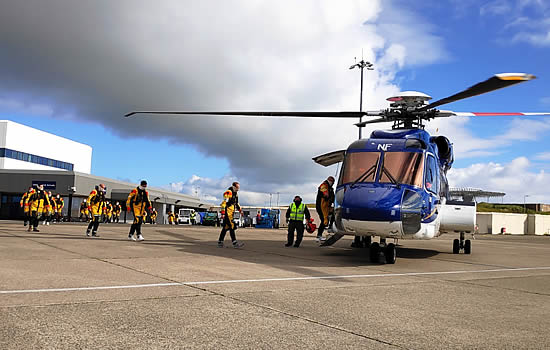 Civilian Mi-8AMT Arctic helicopter goes into production Following a successful flight test programme, Russian Helicopters has started serial production of the Mi-8AMT Arctic helicopter for civilian customers.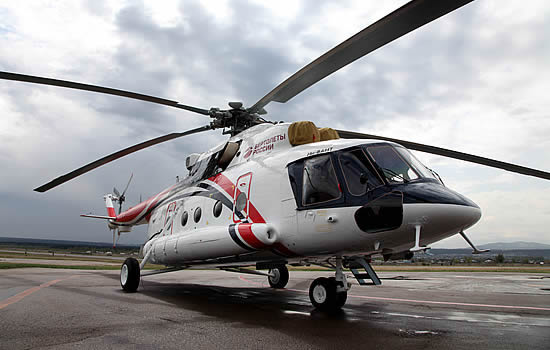 New Scottish HEMS role for Gama Aviation as it weathers the COVID crisis and prepares for the future On June 1st, Gama Aviation took full control of helicopter emergency medical service (HEMS) provision for the Scottish Ambulance Service (SAS).
Consultation under way for Sydney CBD helipad Australian hotel investor Dr Jerry Schwartz is hoping to launch operations from Sydney's first commercial, rooftop helipad atop his Sofitel Sydney Darling Harbour hotel from 2022.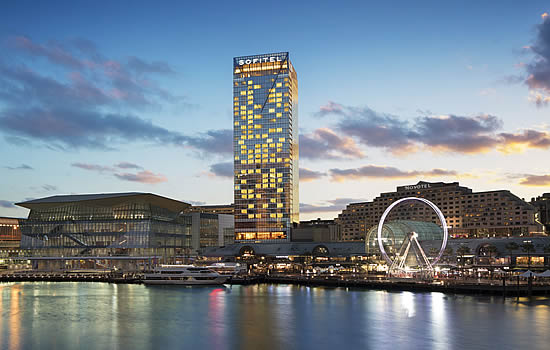 Helitrans accepts first helicopters under e-delivery process Helitrans of Norway has become the first customer to take delivery of new Airbus helicopters using the e-Delivery process devised to enable deliveries while ensuring compliance with COVID-19 health and safety restrictions.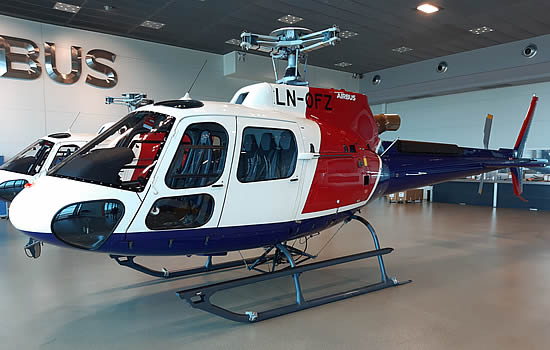 RAF Puma crew supports NHS

At 01:00 hours on 22 April, a Royal Air Force Aviation Task Force COVID Support Force Puma helicopter launched from Kinloss Barracks in Moray, Scotland, on the detachment's first live mission, to evacuate a suspected coronavirus patient to the mainland.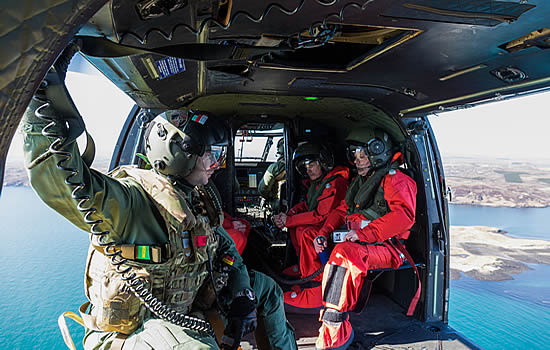 UK Government agrees coronavirus aviation contract with BHA
The British Helicopter Association (BHA) has made a major achievement with the completion of a contract to facilitate freight and passenger transport by air in support of coronavirus response across the whole of the UK.
Magpas Air Ambulance 'humbled' by PPE donations
Based at the edge of RAF Wyton, Cambridgeshire, Magpas Air Ambulance serves Eastern England and beyond, but responds to calls over 12 counties.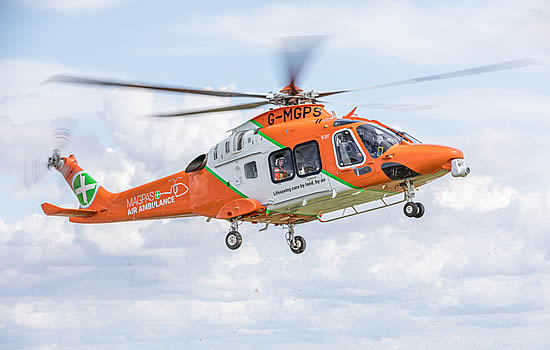 CHC adapts AW139 for COVID-19: all approvals completed in two weeks Offshore operator CHC has produced an adaption for their offshore AW139s in the Netherlands to provide a safety screen between pilots and passengers during the COVID-19 pandemic.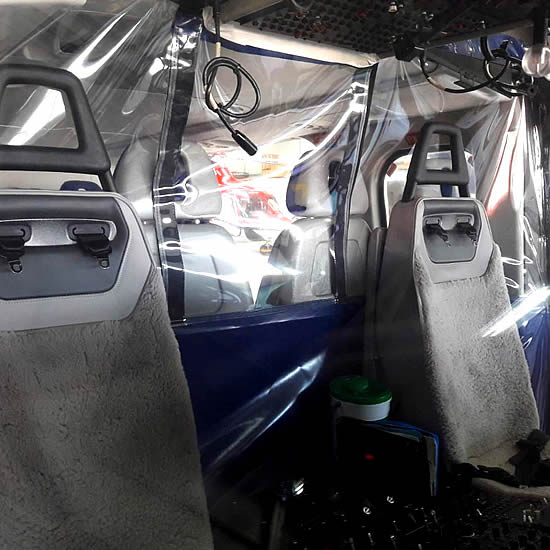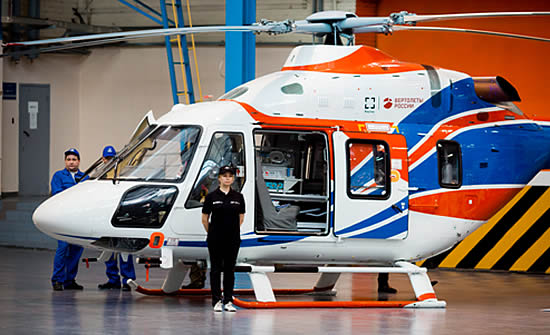 Guardian Flight to open helicopter base in Alaska
Global Medical Response (GMR) critical care air transport company, Guardian Flight, will open its first rotor wing base in Alaska at Kenai Municipal Airport this spring.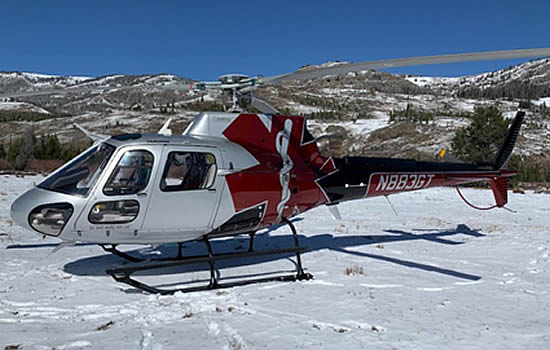 Rostec ready start deliveries of the Ansat Aurus helicopter
Russian Helicopters Holding (part of Rostec State Corporation) has received approval from Rosaviatsiya - the Russian Federal Air Transport Agency - to start producing Ansat helicopters equipped with the Aurus brand comfortable cabin, allowing mass production and deliveries of this Ansat modification.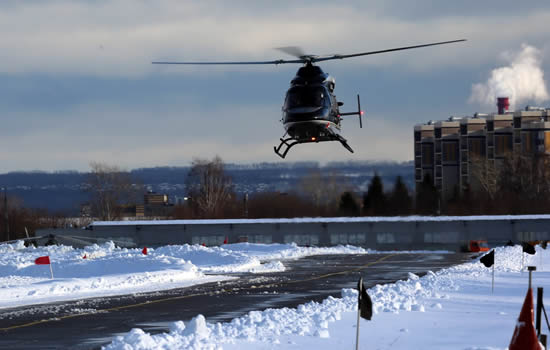 Elbit demonstrates high-altitude, high-precision aerial firefighting solution Using a computed launch of liquid pellets from high altitude, the HyDrop system lifts the long standing restriction on nighttime aerial firefighting.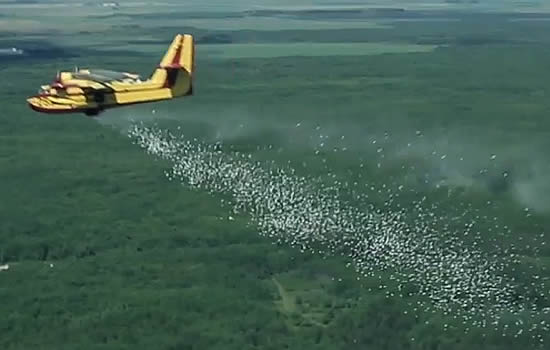 Maxcraft Avionics receives first STC for Garmin GTN750H Navigator in AS-365 Dauphin helicopters Maxcraft Avionics Ltd, one of the largest avionics shops in Canada, has achieved the first FAA STC authorizing the Garmin GTN725H or GTN750H Navigator to be installed in a series of Airbus Helicopter Dauphin models including SA-365N, SA-365N1, AS-365N2 and AS-365N3.