Oriens Aviation joins Cirrus Aircraft's network of authorised service centres Oriens Aviation is now able to offer third party MRO work on the Cirrus SR family of single-engined piston aircraft. It is expanding its presence at its London Biggin Hill Airport HQ to accommodate the type, which has become increasingly popular in Europe with first time owners.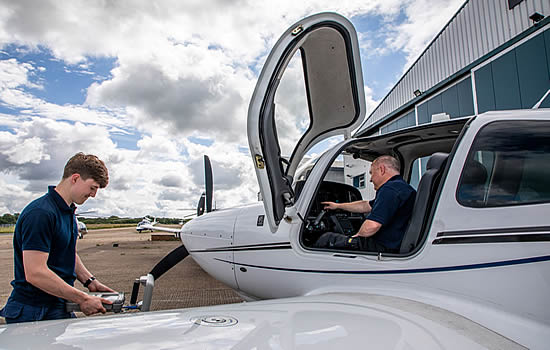 Satair introduces giant 'one stop shop' for aircraft GSE and Tools Satair, an Airbus Services company, has created a giant 'one stop shop' for aircraft Ground Support Equipment and Tools, gathering 70,000 part numbers from 1,600 original equipment manufacturers across the globe.
Rolls-Royce Pearl 10X engine reaches 1,000 test hours milestone The Rolls-Royce Pearl 10X engine development programme is making good progress and has successfully cumulated more than 1,000 testing hours, both on the Advance 2 demonstrator and the Pearl 10X engine configuration.
Bombardier increases maintenance and repair capacity at Le Bourget Bombardier has expanded its Line Maintenance Station (LMS) at Le Bourget Airport near Paris to increase its maintenance and repair services for European customers.
Gulfstream customer support expands operations in Europe Gulfstream has expanded the Gulfstream Customer Support 24/7 Technical Operations Contact Center to its Farnborough Service Center in the UK, the first such expansion in Europe.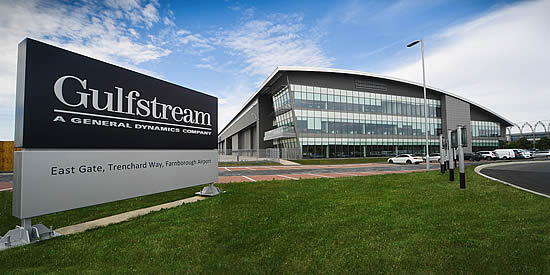 Satcom Direct, OneWeb, and QEST ratify development of Electronic Phased Array antenna together At EBACE this week, Satcom Direct (SD) announced a new three-way partnership agreement with OneWeb, the global communications company powered from space, and QEST, Quantenelektronische Systeme GmbH, a worldwide market leader in innovative aeronautical antennas.
Signature TECHNICAir introduces the latest Authorised Service Centre for European HondaJet operators Signature TECHNICAir, the MRO division of Signature Aviation, has announced the launch of Authorised Service Centre support for the Honda Aircraft Company in the United Kingdom, serving Western European HondaJet customers.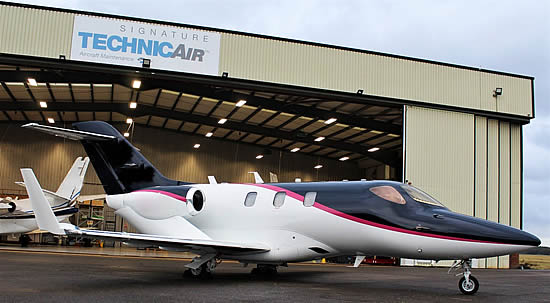 Jet Aviation extends line maintenance services to Zurich FBO Jet Aviation is offering a line maintenance service through its new hangar facility in Zurich. The facility is authorized to perform line maintenance on a range of business aircraft, including Gulfstream series, with immediate effect.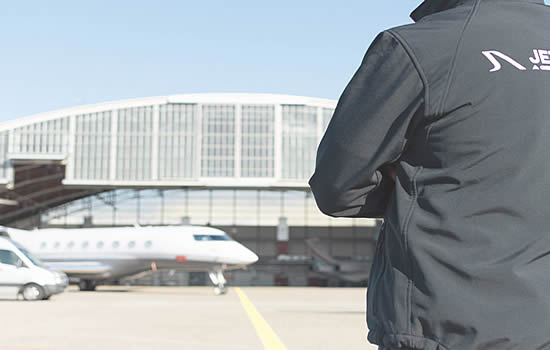 PPG to invest $17m to build aerospace application support center in France Global supplier of paints, coatings, and specialty materials, PPG, announced this week that it will invest $17m to build an aerospace application support center (ASC) in Toulouse, France.
SD FlightDeck Freedom named default datalink provider for new Gulfstream aircraft Satcom Direct has announced that its FlightDeck Freedom (FDF) flight deck communications platform has been selected as the default datalink system for in-production Gulfstream G500, Gulfstream G600, and Gulfstream G650ER aircraft with initial line-fits already completed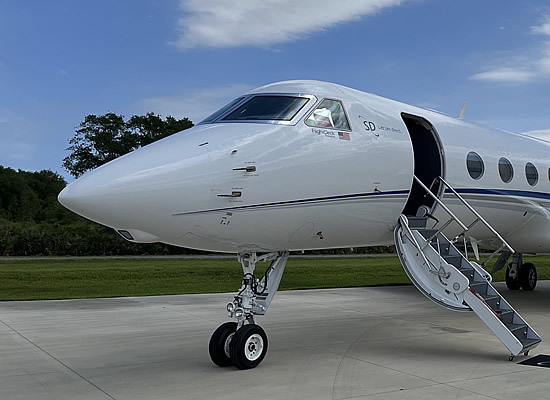 SD Plane Simple Antenna System takes off as STCs awarded and customer installations begin Satcom Direct, the business aviation solutions provider, is celebrating FAA approval of Supplemental Type Certificates, (STCs) for the Satcom Direct Plane Simple Ku-band tail-mounted Antenna System. Following a multi-model, (AML) STC approval, Gulfstream G550, G450, GV and GIV types can now be equipped with the advanced technology terminal.
Nomad Technics performs its first 120-month inspection on a Global 5000 Nomad Technics has recently completed its first 120-month inspection on a Bombardier Global 5000 aircraft. During the largest maintenance event to be undertaken on a Global 5000, the 120-month inspection saw a thorough examination of the aircraft's airframe and after the complete removal of the cabin's interior generated a significant amount of corrosion findings and repairs.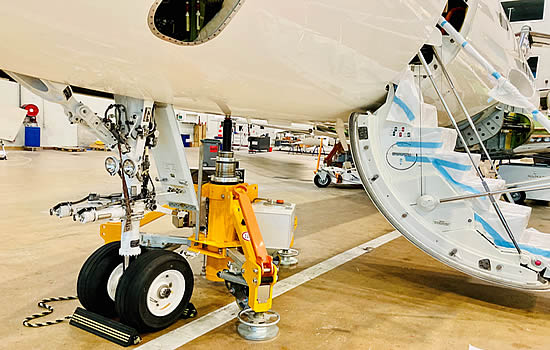 JMI-Jet Maintenance International moves into engine support JMI-Jet Maintenance International is marking three years of operations with an expansion into powerplant MRO support and newly secured Authorised Service Centre status from Williams International for the Cessna Citation Series (CJ1, 2, 3 & 4.).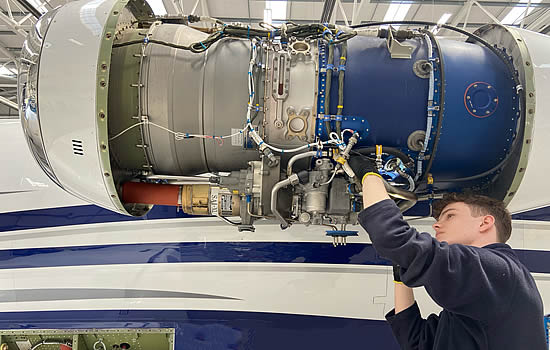 ACI Jet Global XRS certifies Honeywell's IntuVue RDR-7000 Weather Radar System California-based business jet maintenance provider, Honeywell Channel Partner and Bombardier Authorized Service Facility, ACI Jet, became the first Repair Station to complete the aftermarket installation and entry into service of Honeywell's new and technologically advanced IntuVue RDR-7000 Weather Radar System on a Global-series aircraft.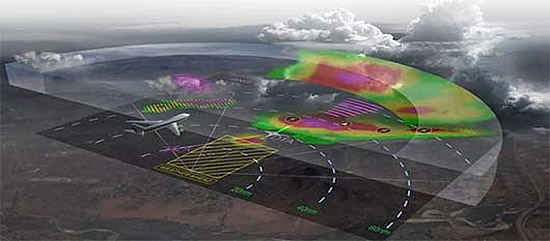 Embraer celebrates 20 years of Embraer Aircraft Maintenance Services operations Embraer has celebrated, in Nashville, the 20th anniversary of Embraer Aircraft Maintenance Services (EAMS). Opened in 2002, EAMS provides comprehensive airframe services for all heavy maintenance, unscheduled maintenance, checks and structural repairs, modifications, supplement type certificates (STCs), aircraft bridging and lease returns.
Levaero Aviation celebrates 25 years in business Levaero Aviation is celebrating its 25-year anniversary as a leading Canadian business aviation provider. Headquartered in Thunder Bay, Ontario with a national sales centre in Toronto, Ontario, Levaero specializes in aircraft sales, aircraft maintenance repair and overhaul, as well as various other aviation solutions for its base of Canadian and international clientele.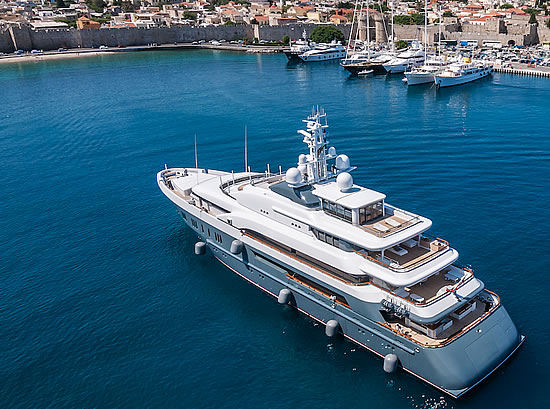 Fokker Services unveils new component maintenance technology Fokker Services has installed new, fully automated Twin Wire Electric Arc Spray technology at its LaGrange, GA, USA facility.
Comlux expands after-sales services with launch of Comlux Tech Comlux has launched a new cross-functional organization within the Group, Comlux Tech, which will offer a wide range of "à la carte" after-sales services complementing the core activities of the divisions of the Group - Aviation, Completion and Transaction.
Arrow Aviation named Hartzell Service and Support Center in India Hartzell Propeller has appointed Arrow Aviation Pvt. Ltd. as a Service and Support Center in India. Headquartered at its overhauling workshop in Kolkata, the company also has locations in Delhi, Mumbai and the UAE.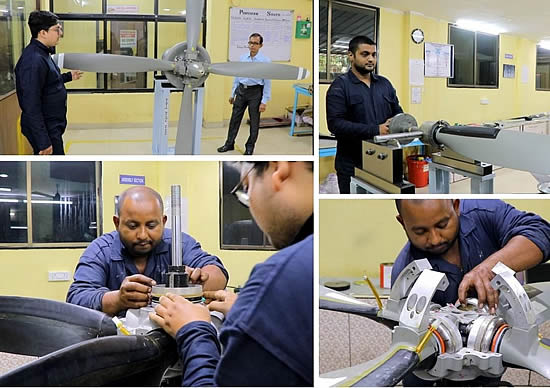 SR Technics expands its presence in Malta with modern new six-bay hangar MRO services provider, SR Technics, has announced the opening of a new six-bay hangar including significant back-shop facilities for its center of excellence (CoE) for aircraft maintenance in Malta.
West Star Aviation acquired by The Sterling Group West Star Aviation has been acquired by The Sterling Group, an operationally-focused middle market private equity firm from the previous investor Norwest Equity Partners (NEP), a leading middle market investment firm.
JETS appoint Duncan Aviation to identify and acquire six aircraft for refurbishment projects JETS Bournemouth Limited (UK) recently appointed Duncan Aviation to identify and acquire at least six "project" aircraft. The aircraft will ideally have overdue maintenance or need extensive cosmetic improvements. JETS will then bring them to a beautiful, modern and airworthy condition.

© BlueSky Business Aviation News Ltd 2008-2022