The Av8 Group completes new facility expansion The Av8 Group has announced the completion of their 10,000 sq. ft. expansion at their Houston location providing additional space for their specialized service of landing gear and other component overhauls.
European Business Aviation welcomes ADS-B compliance delay
The European Business Aviation Association (EBAA) has welcomed the decision by the European Commission to extend the deadline for ADS-B compliance by six months for business aviation operators.
Steady as she goes for King Aerospace during pandemic
The dramatic, pandemic-induced slowdown that has put a brake on commercial aviation is having less of an effect on King Aerospace, a three-decade strong provider of aircraft services for both VVIP and special-mission military aircraft.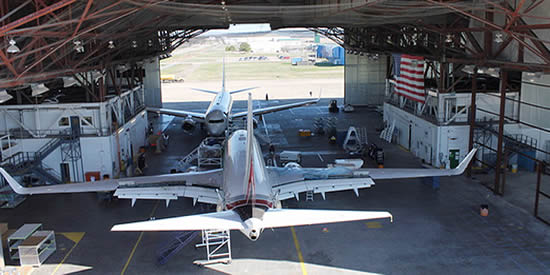 Flying Colours Corp. opens new and largest paint hangar at Ontario headquarters Flying Colours Corp., the North American maintenance, repair, overhaul and completions business has officially opened the doors of its newest, largest and most advanced paint preparation and application facility at its Peterborough, ON. headquarters.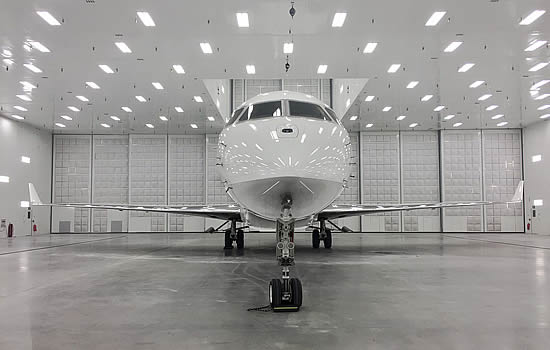 DC Aviation Group and Comlux sign cooperation agreement for line maintenance and warranty work DC Aviation has been selected to perform the line maintenance and warranty work for Comlux customers based in Europe and CIS.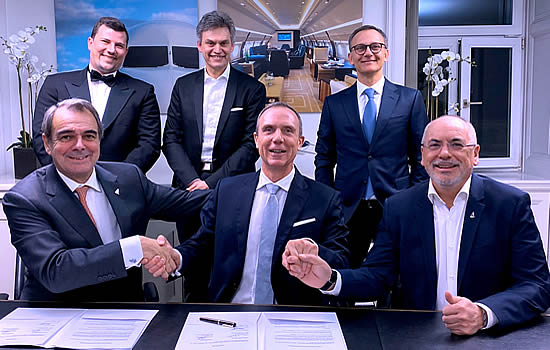 New Gulfstream service center in Dallas-Fort Worth will create 50 new jobs
Gulfstream will expand its operations in the Dallas-Fort Worth metropolitan area with the construction of a service center at Fort Worth Alliance Airport. The facility, which will complement Gulfstream's presence at Dallas Love Field, is expected to open by the fall of 2021 and will create approximately 50 new jobs.
Keeping it Plane Simple, SD develops modular antenna portfolio SD, the business, military, and government aviation solutions provider, is expanding its hardware portfolio with the launch of a new tail-mounted antenna series. The announcement, which heralds the launch of the SD Plane Simple antenna portfolio, positions SD as a single source provider of end-to-end connectivity solutions for business jet and government operators worldwide.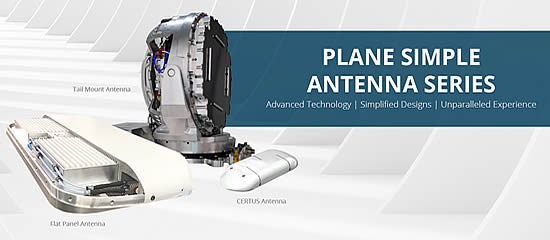 Jet Aviation Singapore supports AOG requests in the region and beyond Jet Aviation Singapore is extending its AOG support to the broadest practical physical range in order to help recover AOG aircraft for customers as quickly as possible.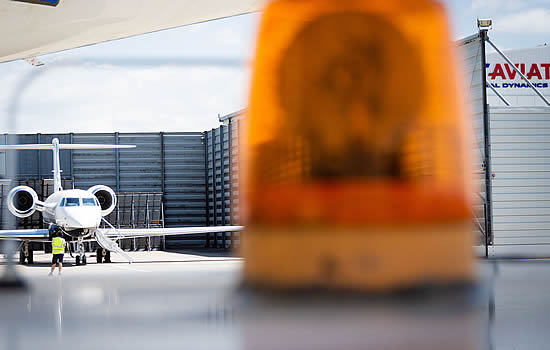 Bombardier doubles its service centre footprint at London Biggin Hill Bombardier has announced the expansion of its London Biggin Hill service centre with the construction of a new and larger facility nearing 250,000 square feet (approximately 23,225 square metres) to replace its existing hangars.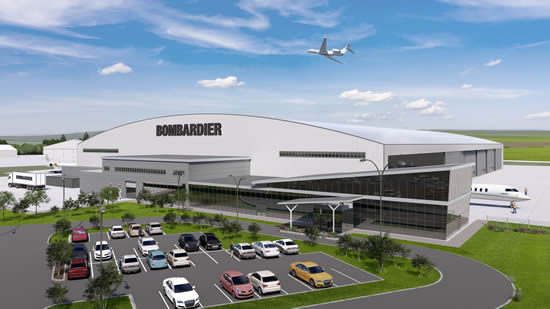 SITA and key industry partners launch MRO blockchain alliance Key industry partners announced today the launch of the MRO Blockchain Alliance, the air transport's first industry-wide investigation into the use of blockchain to track, trace and record aircraft parts.

StandardAero acquires TRS Ireland to expand component repair capabilities Turbine Repair Service (TRS) Global Services' subsidiary, TRS Ireland, has been acquired by Scottsdale, Arizona-headquartered StandardAero.
Bombardier gets green light for Learjet avionics upgrade As part of its continuing commitment to the legendary Learjet product line, Bombardier announced that the FAA has certified the latest update to the popular Garmin G5000 avionics suite aboard Learjet aircraft.
Embraer expands Clay Lacy Service Center Authorization to include Legacy and Praetor aircraft Established as the first authorized service center on the West Coast in 2009, Clay Lacy has performed over 10,000 hours of work on the Embraer Phenom 100 and 300 models, and recently completed some of the first Phenom 10-year inspections.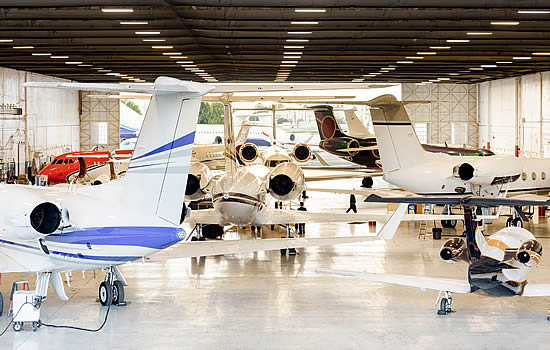 Textron adds three company-owned service centers in APAC with Premiair Aviation acquisition Textron Aviation is strengthening its Asia Pacific (APAC) service offerings with the Textron Inc. acquisition of Premiair Aviation Maintenance Pty Ltd, an Australian MRO service provider.
Gulfstream service center opens at Van Nuys Gulfstream has officially opened its second company-owned MRO facility in Southern California, one of the world's busiest corridors for Gulfstream business jets.
Phenom owners turn to Clay Lacy for mandatory 10-year inspections Clay Lacy Aviation is performing 10-year inspections for Embraer Phenom aircraft at the company's Embraer Authorized Service Centers at Van Nuys Airport (KVNY) and McClellan-Palomar Airport (KCRQ) near San Diego.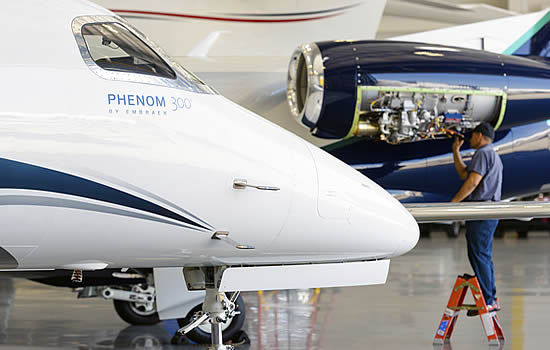 Dowty Propellers inaugurates new HQ, production and repair facility Dowty Propellers has inaugurated its new facility in Brockworth, England to provide a modern operation for the company's development, manufacture and support of state-of-the-art propeller systems with all-composite blades.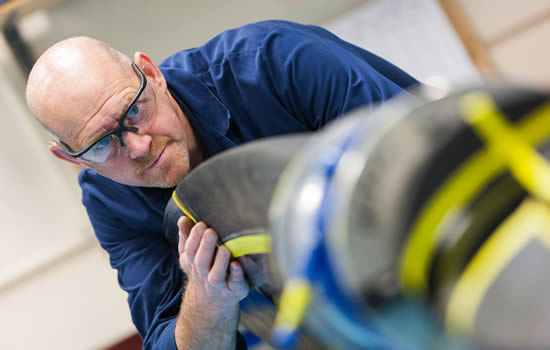 GKN Aerospace opens state of the art wiring facility in India GKN Aerospace officially opened its all-new facility for Electrical Wiring Interconnection Systems (EWIS) in Pune, India during an inauguration ceremony on Wednesday (4th December).
Embraer Services & Support expands US presence in South Florida Embraer Services & Support has announced the expansion of its Executive Jets Service Center at Fort Lauderdale-Hollywood International Airport (KFLL).
GKN Aerospace named key supplier for all-new Gulfstream G700 business jet GKN Aerospace has been selected as a key supplier on the new Gulfstream G700 business jet that was unveiled at NBAA on 21 October. The company is using its world-leading capability in design and manufacture of business jet empennages and thermoplastic components on the advanced aircraft. The rudder and elevators that are part of the empennage as well as the floorboards feature the latest thermoplastic technology. GKN Aerospace also produces the bonded fuselage panels for the new fuselage.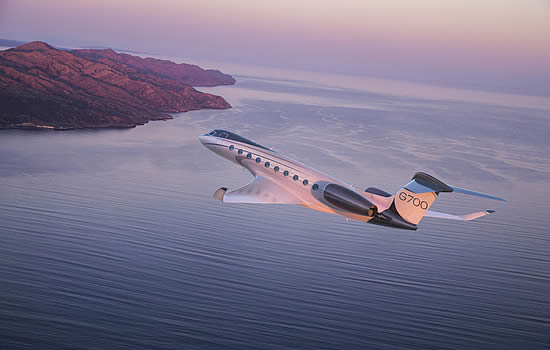 Viasat's Ka-band in-flight connectivity system receives Type Certification for Embraer Praetor 600 Viasat Inc. has announced that its Ka-band business aviation in-flight connectivity (IFC) system received Type Certification (TC) from the FAA, EASA and ANAC certifying its use on the Embraer Praetor 600 mid-sized business jet.
Inflite The Jet Centre to house Embraer's European demo fleet Inflite The Jet Centre, part of the Inflite group of companies, has announced that its London Stansted Airport FBO will become the new European home of Embraer's business jet demo fleet.