ExecuJet Haite completes China's largest bizjet inspection
ExecuJet Haite Aviation Services China has completed the country's largest business jet inspection and first 96-month check on an Embraer Lineage 1000.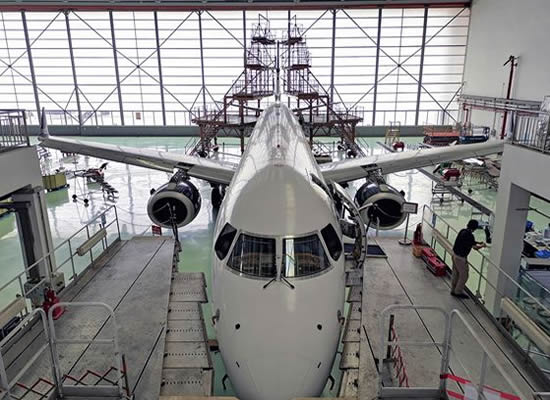 RFDS transitions its PC-12 fleet to Hartzell five-blade composite props
The Royal Flying Doctor Service (RFDS) in Western Australia is improving the flying performance of its Pilatus single-engine PC-12 turboprop aircraft by transitioning its fleet to Hartzell's 105-inch diameter five-blade composite propellers from Hartzell four-blade aluminum propellers.
Bombardier continues global customer service expansion
Bombardier has entered into share purchase agreements with each of Lufthansa Technik AG and ExecuJet Aviation Group AG to acquire all of the issued and outstanding shares of Lufthansa Bombardier Aviation Services (LBAS) that it does not own.
Embraer awarded ANAC and FAA certification of Synthetic Vision Guidance System for Praetor 500 and 600
Embraer's Synthetic Vision Guidance System (SVGS) for the midsize Praetor 500 and super-midsize Praetor 600 business jets has been awarded certification by both the civil aviation authority of Brazil, Agência Nacional de Aviação Civil (ANAC), and the US FAA. Embraer is the first OEM to receive SVGS certification approval.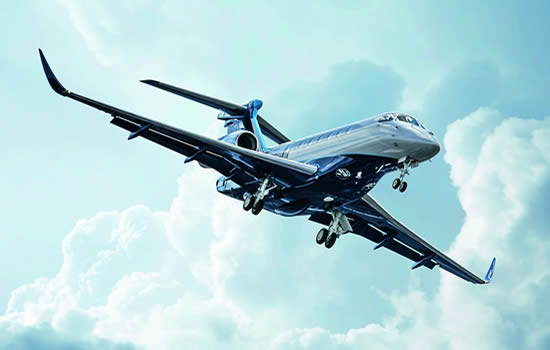 New Farnborough line station expands Signature TECHNICAir's European support network
Signature TECHNICAir, the MRO division of Signature Flight Support, has expanded its maintenance support network in Europe with the addition of a new line station and Mobile Service Unit (MSU) location at the Farnborough Airport in England.
GKN Aerospace starts shipping engine components from new facility in Johor, Malaysia
GKN Aerospace has shipped the first aero-engine components from its site in Johor, Malaysia. The CFM56 low-pressure compressor components have been delivered to an Asian engine MRO service provider.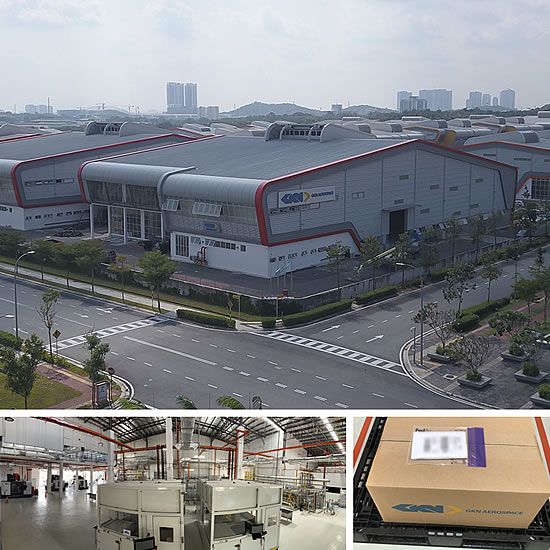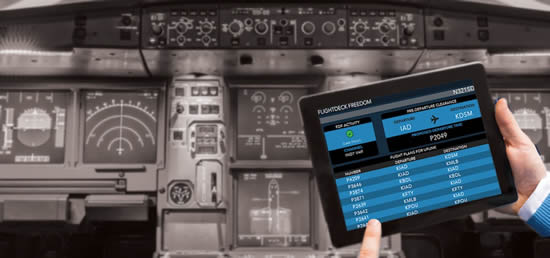 Universal Avionics introduces new KAPTURE CVR/FDR
Universal Avionics (UA) has introduced its new KAPTURE line of Cockpit Voice and Flight Data Recorders (CVR/FDR).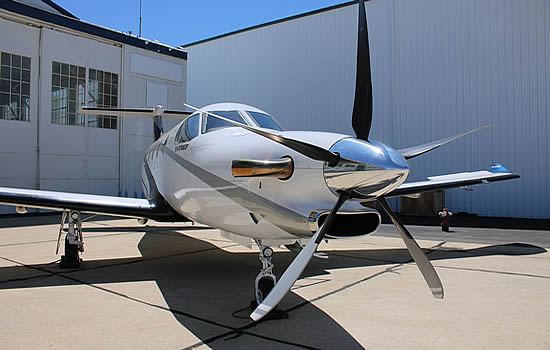 New joint Gulfstream / Jet Aviation facility opens at Palm Beach
Gulfstream has announced the official opening of a new company-owned service center at Palm Beach International Airport. The facility, shared with Jet Aviation, will have a hangar for each company and shared office space.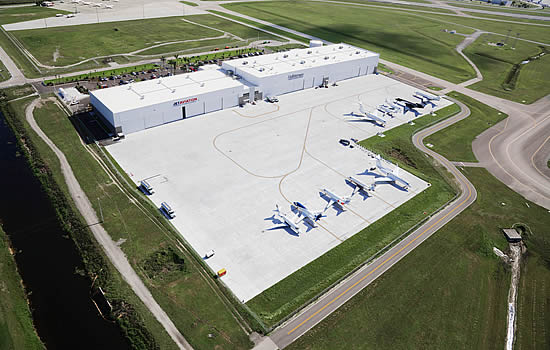 Gogo AVANCE L5 achieves 1,000 bizjet installations milestone
Gogo Business Aviation has set a new standard for inflight connectivity with its AVANCE L5 system now installed and flying on 1,000 business jets.
Satcom Direct delivers customized connectivity to worlds first VVIP ACJ320neo
Satcom Direct (SD) is delivering high-speed connectivity to the world's first VVIP Airbus ACJ320neo. Acropolis Aviation, the UK-based VVIP charter operator selected SD for its ability to deliver a custom-made connectivity solution that can meet the demanding needs of crew and passengers on board the definitive executive airliner, while also supporting and enhancing ground operations.
Embraer boosts Phenom maintenance to 800 flight hours Embraer has announced a revision to the Scheduled Maintenance Requirements (SMR) for the Phenom family of jets.
Daher's HomeSafe emergency autoland system certified on TBM 940 Daher has received simultaneous dual certification from EASA and the FAA, authorising the availability of the emergency autoland system, HomeSafe, on its TBM 940 very fast turboprop.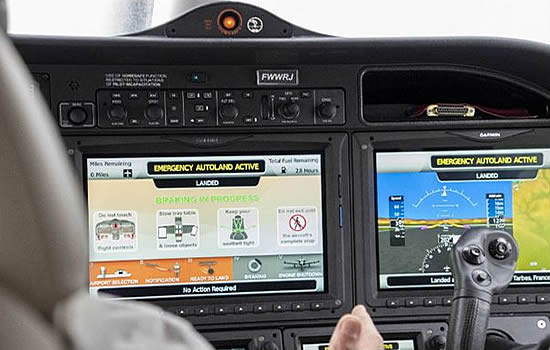 Flying Colours continues taking on the Challengers with trio of heavy maintenance checks Flying Colours Corp. continues to satisfy market demand for 192-month inspections as heavy maintenance checks on a trio of Bombardier Challenger-family aircraft continue at its St. Louis, MO. facility.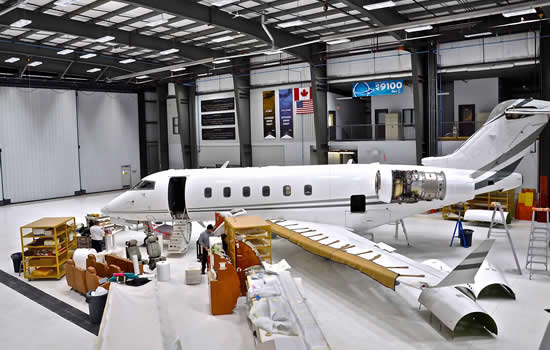 VisionSafe EVAS safety system now avialable on Legacy and Phenom jets VisionSafe Corporation has announced that its Emergency Vision Assurance System (EVAS) is now available on the Legacy 600 & 650 as an STC and on the Phenom 100 & 300 as loose equipment.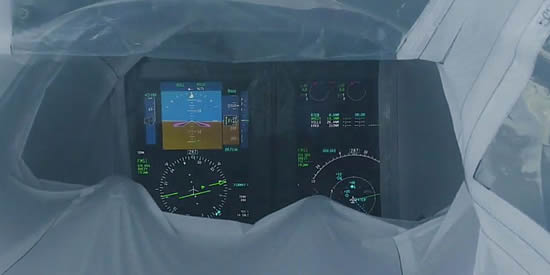 Mechanical engineering firm rewarded with £357k in R&D tax relief for aircraft engine cleaning machine A mechanical engineering specialist has been rewarded with £357,000 of government tax incentives after revolutionising the way aircraft engines are cleaned, R&D tax specialist Catax can reveal.
RUAG is first Embraer ASC to implement patented finish reinforcing system for aircraft exterior painting RUAG MRO International is the first independent MRO facility and aircraft painting team to be trained in Embraer's recently patented technique, 'Systems and methods to prevent cracking of exterior paint along structural joints of painted aerospace components'.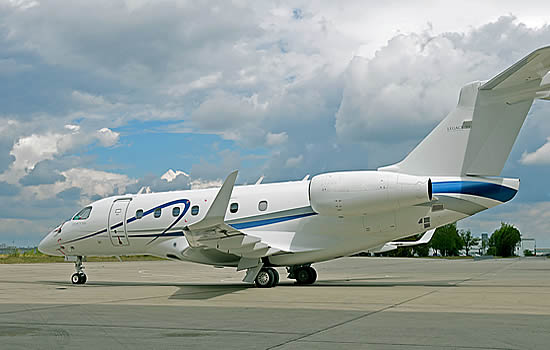 Flying Colours completes 240-month Global Express heavy inspection Flying Colours Corp., the North American MRO and completions business, has completed a 240 month inspection for a Bombardier Global Express aircraft.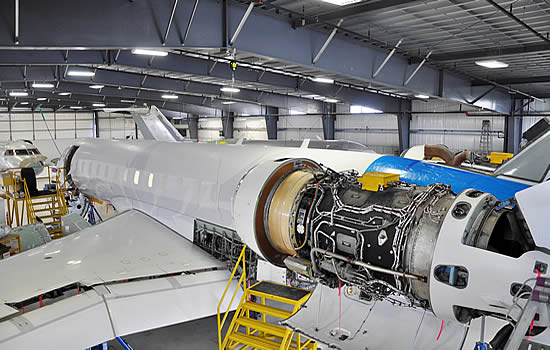 FAI completes stand-out Project Pearl Global Express refurbishment
Nuremberg, Germany-based MRO, FAI Technik GmbH, part of the FAI Aviation Group, has completed its latest refurbishment, "Project Pearl", a pre-owned Bombardier Global Express - D-AFAL (MSN 9016). The multi-million-euro project represents one of the most extensive refurbishment projects for the type.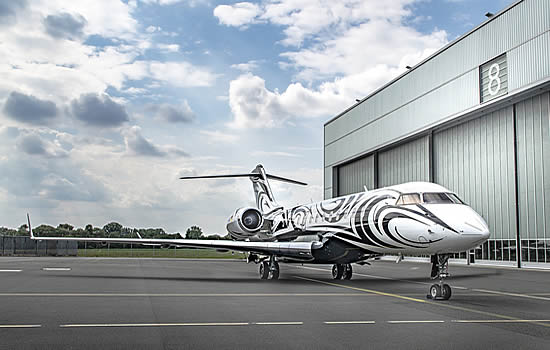 Inflite The Jet Centre adds Bombardier Global 700 Series to its approvals Inflite The Jet Centre (ITJC), part of the Inflite group of companies, based at London Stansted Airport, is adding base maintenance capability for the Bombardier Aviation Global Express (BD700 Series).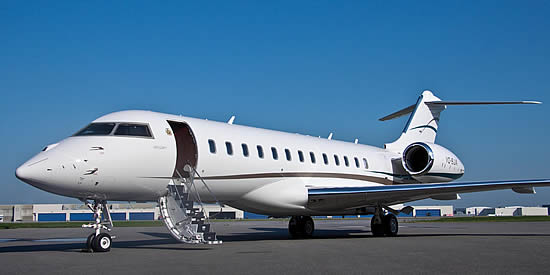 Satcom Direct ratifies fleet-wide connectivity agreement with Avcon Jet
Satcom Direct (SD), the business aviation solutions provider, has signed a deal making it the preferred connectivity supplier for Avcon Jet, the Austria-headquartered aircraft management and charter operator.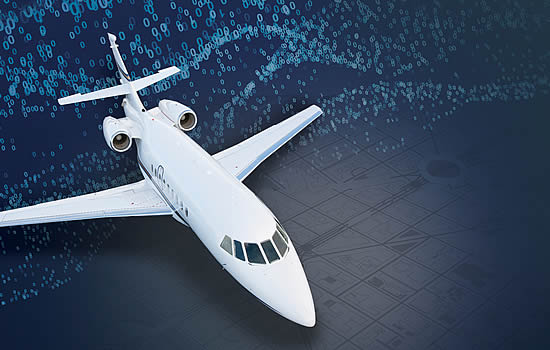 The Av8 Group completes new facility expansion The Av8 Group has announced the completion of their 10,000 sq. ft. expansion at their Houston location providing additional space for their specialized service of landing gear and other component overhauls.
European Business Aviation welcomes ADS-B compliance delay
The European Business Aviation Association (EBAA) has welcomed the decision by the European Commission to extend the deadline for ADS-B compliance by six months for business aviation operators.
Steady as she goes for King Aerospace during pandemic
The dramatic, pandemic-induced slowdown that has put a brake on commercial aviation is having less of an effect on King Aerospace, a three-decade strong provider of aircraft services for both VVIP and special-mission military aircraft.