ExecuJet MRO Services Malaysia breaks ground on new purpose-built MRO facility at Subang Airport ExecuJet MRO Services Malaysia, a Dassault Aviation subsidiary, has started construction of its new purpose-built MRO centre at Malaysia's Subang Airport; helping to reinforce Malaysia's position as a regional hub for MRO.
MENA Aerospace expands Bahrain hangar MENA Aviation Real Estate, a subsidiary of MENA Aerospace Enterprises, announces that it will be expanding its existing general aviation hangar facility at Bahrain International Airport. The expansion is expected to be operational within the next two years.
---
FL Technics unites group MRO operations under a one brand approach across the globe FL Technics, a global provider of aircraft MRO services, is taking a step further in the process to consolidate and integrate current operations of the companies within its independent global MRO network.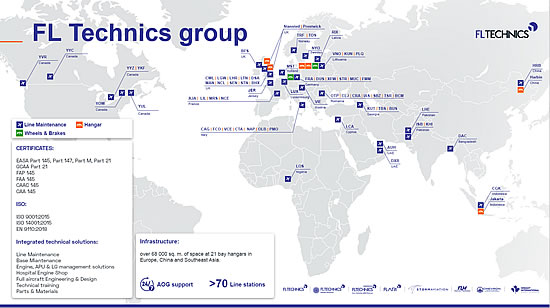 ---
Bombardier inaugurates state-of-the-art Miami Service Centre Bombardier has announced the official inauguration of its new Miami-Opa Locka Service Centre at the Miami-Opa Locka Executive Airport (OPF) in Miami-Dade County, Florida.
---
ACI Jet expands into Van Nuys with AOG maintenance hub ACI Jet, a Bombardier Authorized Service Facility (ASF) and Citation repair station, has finalized the acquisition of a Van Nuys Airport-based aircraft maintenance operation.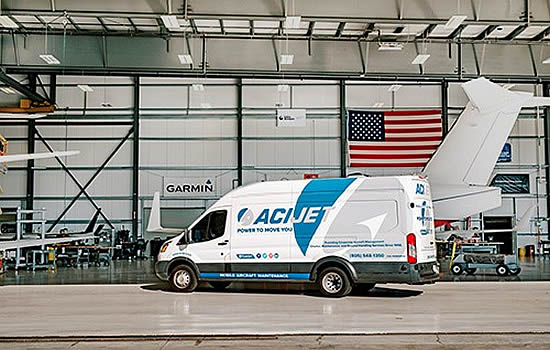 ---
Ampaire and Tamarack announce MOU on aerodynamic upgrades Ampaire and Tamarack Aerospace Group announced at NBAA-BACE last week that they have entered into an MOU to develop further aerodynamic upgrades for Ampaire's family of hybrid-electric aircraft.
Fokker Services Group breaks ground for new wide-body hangar Fokker Services Group, the independent aviation aftermarket company, is now building a wide-body aircraft hangar in close cooperation with Gaptek, a leader in modular architecture.
---
Gulfstream opens new Fort Worth servce centre Gulfstream Aerospace has announced the official opening of its newest Gulfstream Customer Support service center at Fort Worth Alliance Airport.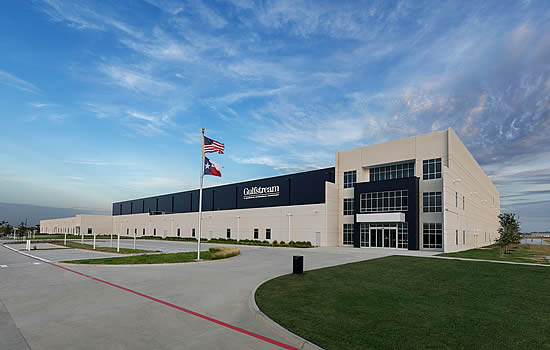 ---
---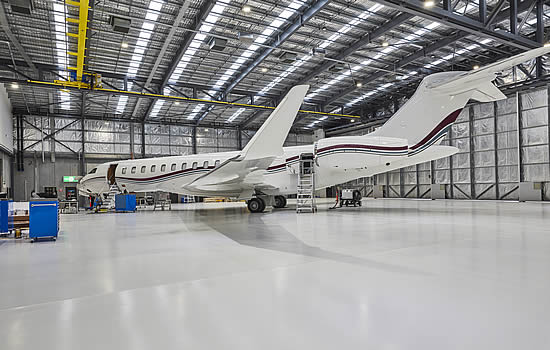 ---
ExecuJet MRO Services expands capabilities across airframe and engines in Malaysia ExecuJet MRO Services has added some new capabilities that will ultimately give the company in Malaysia an even greater competitive edge when it comes to providing better turnaround times.
---
Aerocare Aviation Services, under new ownership, bolsters its paint offering Following its acquisition this summer by Complete Aircraft Group, Aerocare Aviation Services Limited (AASL) has successfully completed a modification of its state-of-the-art paint facility at its Chester, UK headquarters.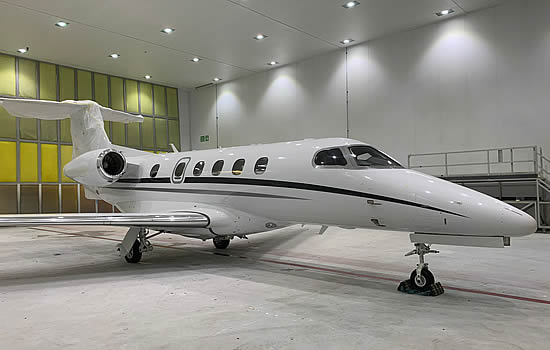 ---
Construction poised to begin on ExecuJet MRO Services Malaysia's new purpose-built facility at Subang Airport ExecuJet MRO Services Malaysia, a Dassault Aviation company, will soon start construction of its new purpose-built MRO facility at Kuala Lumpur's Subang Airport, a development that reinforces Malaysia's position as a centre for business aviation in the region.
---
Dassault Aviation completes STC for Falcon 900 InSight Display System Dassault Aviation has received FAA Supplemental Type Certificate (STC) for Universal Avionics' (UA) InSight Flight Deck upgrade on the Dassault Falcon 900B.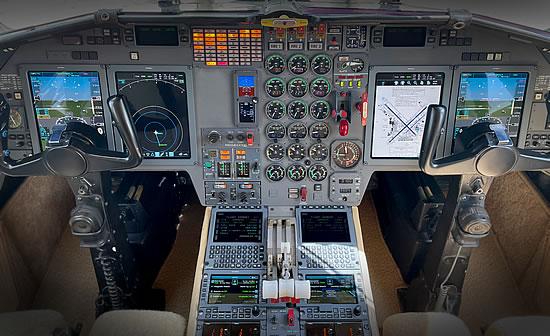 ---
Mexico's Aviation Authority grants Clay Lacy AFAC Repair Station authorization Clay Lacy Aviation's FAA Part 145 Repair Stations in San Diego and Los Angeles, California, have received authorization by Mexico's Civil Aviation Agency (Agencia Federal de Aviación Civil, AFAC) to provide maintenance services on Mexican-registered aircraft.
---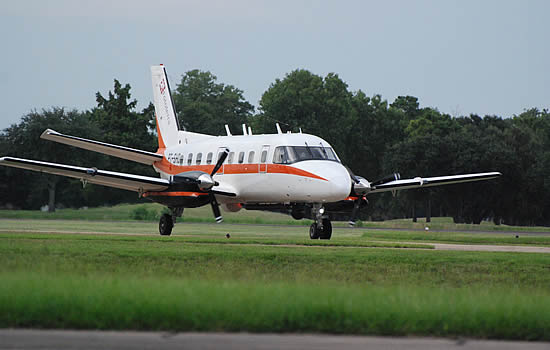 ---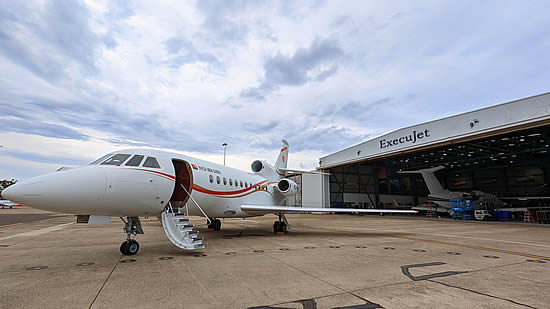 ---
2Excel Engineering adds fuel efficient, quieter aircraft types to MRO Approval Schedule Airline industry maintenance and repair organisation, 2Excel Engineering, has gained approval from the Civil Aviation Authority (CAA) to add Airbus A320 NEO family CFM LEAP-1A aircraft to its 'Maintenance Organisation Approval Certificate' at its base in Lasham, Hampshire.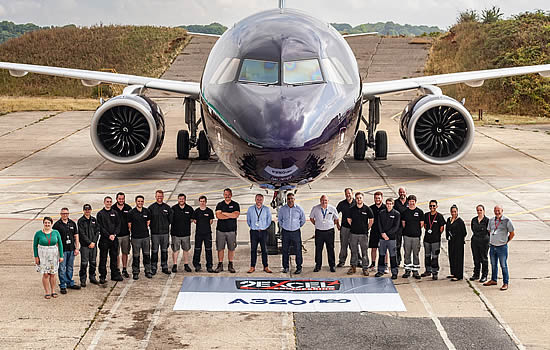 ---
Seventieth Head of State aircraft worldwide connected by Inmarsat and Satcom Direct In the fast-moving world of politics and diplomacy, 24/7 connectivity is vital. Inmarsat, the world leader in global, mobile satellite communications, and Satcom Direct, the business aviation and government solutions provider, announced the activation of connectivity for their 70th Head of State aircraft at the Farnborough International Airshow.
Complete Aircraft Group finalises acquisition of Aerocare Complete Aircraft Group (CAG), part of JMC Group (JMC), the established aviation services business, has completed its acquisition of MRO Part 145 provider, interiors and paint specialist Aerocare Aviation Services.
---
Oriens Aviation joins Cirrus Aircraft's network of authorised service centres Oriens Aviation is now able to offer third party MRO work on the Cirrus SR family of single-engined piston aircraft. It is expanding its presence at its London Biggin Hill Airport HQ to accommodate the type, which has become increasingly popular in Europe with first time owners.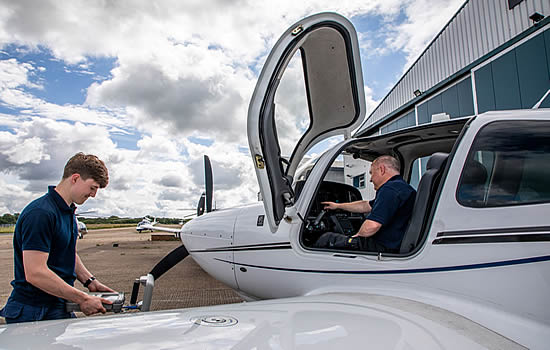 ---
Satair introduces giant 'one stop shop' for aircraft GSE and Tools Satair, an Airbus Services company, has created a giant 'one stop shop' for aircraft Ground Support Equipment and Tools, gathering 70,000 part numbers from 1,600 original equipment manufacturers across the globe.
Rolls-Royce Pearl 10X engine reaches 1,000 test hours milestone The Rolls-Royce Pearl 10X engine development programme is making good progress and has successfully cumulated more than 1,000 testing hours, both on the Advance 2 demonstrator and the Pearl 10X engine configuration.
Bombardier increases maintenance and repair capacity at Le Bourget Bombardier has expanded its Line Maintenance Station (LMS) at Le Bourget Airport near Paris to increase its maintenance and repair services for European customers.
---
Gulfstream customer support expands operations in Europe Gulfstream has expanded the Gulfstream Customer Support 24/7 Technical Operations Contact Center to its Farnborough Service Center in the UK, the first such expansion in Europe.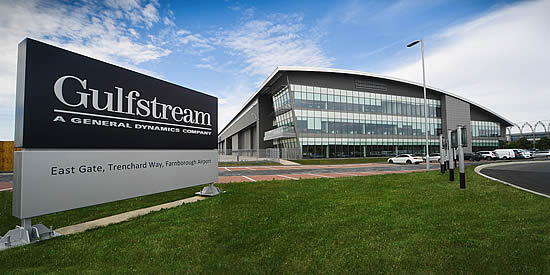 ---
Satcom Direct, OneWeb, and QEST ratify development of Electronic Phased Array antenna together At EBACE this week, Satcom Direct (SD) announced a new three-way partnership agreement with OneWeb, the global communications company powered from space, and QEST, Quantenelektronische Systeme GmbH, a worldwide market leader in innovative aeronautical antennas.