Bombardier introduces advanced avionics upgrade for in-service Global aircraft equipped with the Bombardier Vision flight deck Bombardier has introduced its new Advanced Avionics Upgrade (AAU) for the Bombardier Vision flight deck, a new avionics software and hardware enhancement that boasts the latest technology to enhance situational awareness and offer advanced visualization features.
MJets Thailand appointed new Gulfstream Authorized Warranty Facility MJets, Thailand's leading provider of aircraft maintenance and aviation solutions, has announced its appointment as an official Warranty Facility for Gulfstream manufactured aircraft.
Block 3 avionics upgrade now available for G650 and G650ER Gulfstream has announced that the Honeywell Primus Epic Block 3 upgrade is now available for the Gulfstream G650 and G650ER. The upgrade includes multiple new and improved features, building upon existing visual, communication, alerting and navigation systems.
---
Aero-Dienst expands in-flight connectivity services to include high speed, Ka-band solutions from Viasat Since signing a dealer agreement with global communications company Viasat, Aero-Dienst, the Nuremberg full-service provider for business aviation and air ambulances, now includes Viasat's fast in-flight connectivity (IFC) options for mid- and large-cabin business jets in its portfolio.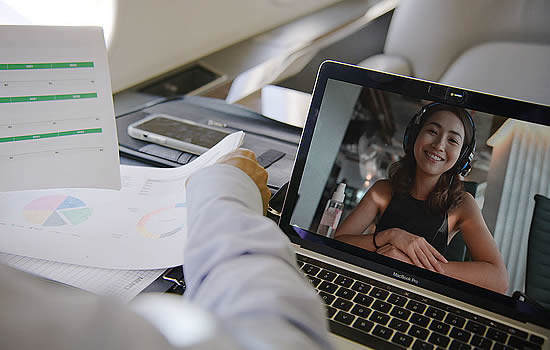 Aruba and Malawi certify ExecuJet MRO Services Africa The Aruba Department of Civil Aviation and the Malawi Department of Civil Aviation have certified ExecuJet MRO Services Africa to do line and heavy maintenance on select aircraft types on those countries' aircraft registry.
Pro Star Aviation marks 25 years as New England's premier MRO Pro Star Aviation, an innovative Business Aviation and Special Missions aerospace maintenance and modification center, proudly announces its 25th anniversary, highlighting a remarkable journey of growth, innovation, and unwavering commitment to exceptional service.
ExecuJet MRO Services Africa awarded authorised service centre status for Embraer ExecuJet MRO Services has been appointed by Embraer as its authorised service centre (ASC) for business jets in Africa. The decision represents an expansion of the aircraft manufacturer's service network in the region.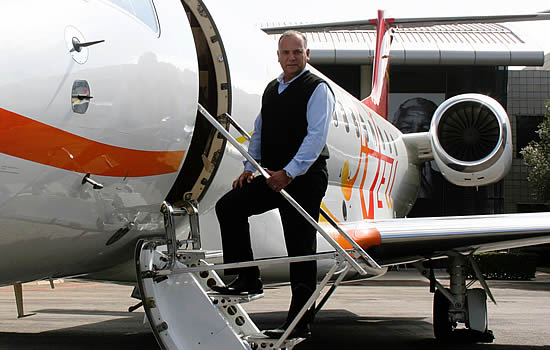 ---
Aerocare and Inflite partner to combine expertise Aerocare Aviation Services Limited (Aerocare) and Inflite the Jet Centre Limited (Inflite), two leading, independently-owned British business aviation services companies, have announced a collaborative partnership to provide their respective business aviation customers with an extended range of paint and MRO services.
---
Satcom Direct Plane Simple Ku-band terminal certified for Dassault Falcon 7X The Satcom Direct Plane Simple Ku-band tail-mounted Antenna System has received FAA and EASA supplemental type certification (STC) approvals for Falcon 7X aircraft.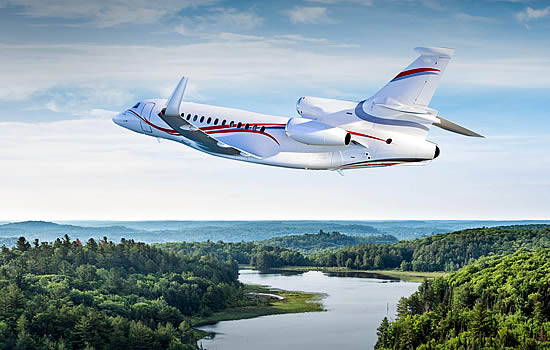 ---
Saving AOG

:

How aircraft exterior cleaning robots reduce down time before maintenance Although airlines usually schedule maintenance checks during low seasons, there are instances when they need to perform these checks during peak periods. However, grounding an aircraft during a high season can be costly, as it means that aircraft simply can't fly while the demand is great.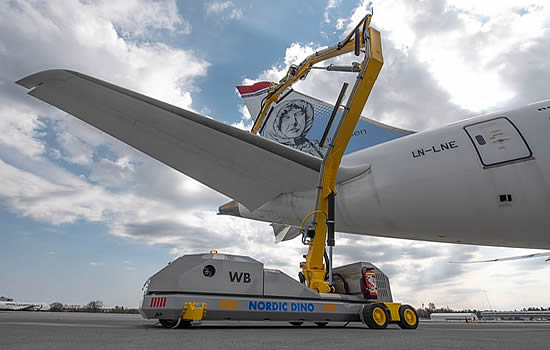 ---
ASG adds base maintenance for Dassault Falcon 900LX ASG has added base maintenance approval for the Dassault Falcon 900LX at Centreline's CSAT operating base of RAF Northolt, following the successful addition of the type to its UK CAA Part 145 scope.
---
A step forward in aircraft maintenance digitalisation ATR, the world's number one regional aircraft manufacturer, and leading MRO software company Swiss-AS, have announced a partnership to further improve the digitalisation of airline maintenance management.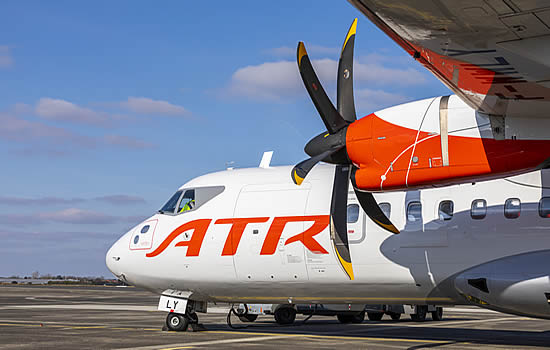 ---
SR Technics breaks ground for re-activation of its second test cell for the GTF, LEAP and CFM56 engines Leading MRO services provider, SR Technics, together with Safran Test Cells unit of Safran Aero Boosters, reached another milestone by starting the construction work for reactivation of its second test cell to expand its test capabilities and capacities at Zurich Airport.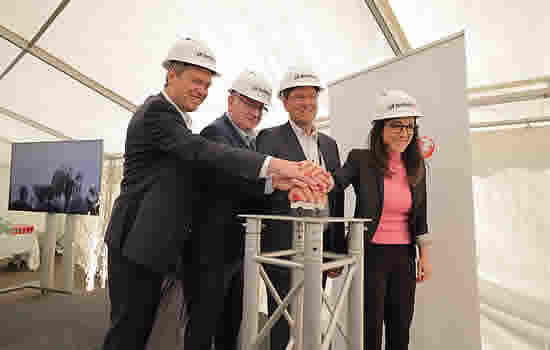 AkzoNobel takes aircraft paint maintenance to new heights of efficiency Airlines and operators now have the opportunity to optimize the paint maintenance schedules for their entire fleets thanks to a digital management system developed by AkzoNobel's Aerospace Coatings business.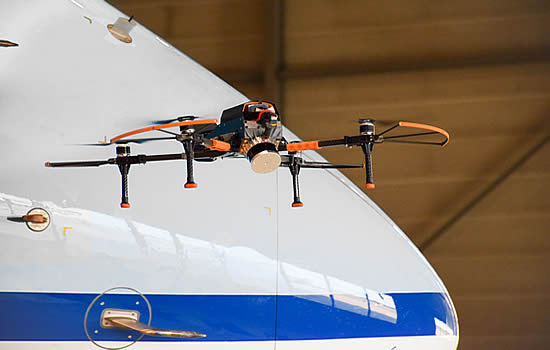 ---
Jet Aviation receives FOCA approval for line maintenance in Zurich Jet Aviation has successfully obtained approval from the Swiss Federal Office of Civil Aviation (FOCA) for its Line Maintenance Repair Station in Zurich. The facility is authorized to perform line maintenance on a range of business aircraft.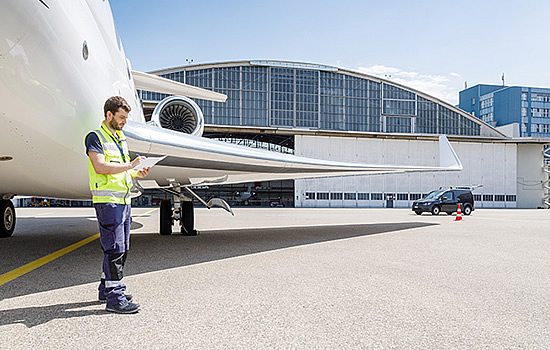 ---
Hartzell propeller flies on first flight of hydrogen-powered airliner When Universal Hydrogen's De Havilland Dash 8 hydrogen fuel cell-powered testbed first flew earlier this month, its powertrain included a prop designed and tested for the experimental aircraft by Hartzell Propeller.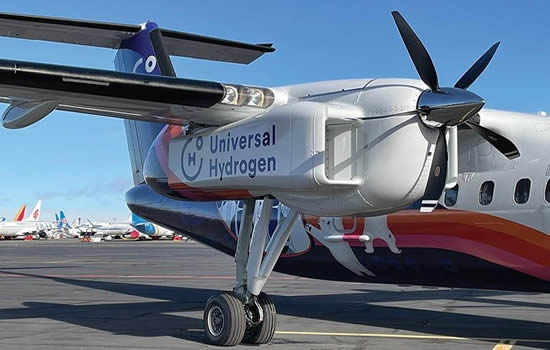 ---
---
ACI Jet MRO completes first of trio of Collins Aerospace Pro Line Fusion installs on Challenger 604 California-based MRO provider and Bombardier Authorized Service Facility (ASF), ACI Jet, announced the completion of the first of three scheduled Collins Aerospace Pro Line Fusion flight deck installations on Challenger 604 aircraft.
---
Blazing a trail for Boeing disassembly

:

EirTrade Aviation undertakes inaugural programme for two 787-8s EirTrade Aviation, the global aviation asset management and trading company headquartered in Dublin, will manage the disassembly & consignment of the world's first two B787-8s to be retired from commercial service.
GKN Aerospace to expand Chihuahua facility to meet industry demands GKN Aerospace has launched an 80,000-square-foot expansion of its Chihuahua, Mexico facility to meet future demands for advanced, complex composite manufacturing and assembly for the business jet industry.
Satcom Direct validates benefits of Dual Dissimilar hardware offering Satcom Direct, the business aviation solutions provider, is adding Dual Dissimilar terminal capabilities to its expanding hardware portfolio.
---
FAI Technik expands with new maintenance base at Berlin Brandenburg Airport German MRO service provider FAI Technik GmbH, a 100 % subsidiary of Germany´s special mission operator FAI rent-a-jet, has expanded its presence in Germany with the opening of a maintenance base at the all new "Willy Brandt" Berlin Brandenburg Airport (BER), in the country's capital.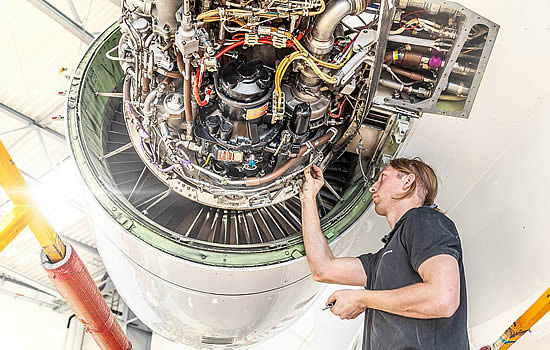 ---
AES expands internationally with launch into Spain Leading aircraft design and certification specialist, Aerospace Engineering Solutions (AES), is powering into 2023 with the launch of a new office in Malaga, Spain, as the company embarks on a phase of international expansion.
Satcom Direct installs prototype SD Plane Simple Ka-band terminal Satcom Direct, the business aviation solutions provider, has completed installation of the first Plane Simple Ka-band antenna on a business jet.
Balance Aviation authorizes Service Center for PC-12s, PC-24s in Kazakhstan Balance Aviation, the exclusive authorized Pilatus Sales and Service Center in Armenia, Azerbaijan, Bulgaria, Cyprus, Georgia, Greece, Uzbekistan, and Kazakhstan, has appointed Pure Technics as the Pilatus Aircraft service center in Kazakhstan.
---
Oriens Aviation expands at London Biggin Hill Airport Oriens Aviation, the exclusive Pilatus and Tecnam aircraft distributor for the British Isles, is expanding its MRO and customer support activities at London Biggin Hill Airport with a move to newly refurbished Hangar 170, Churchill Way, providing an area of nearly 20,000 square feet.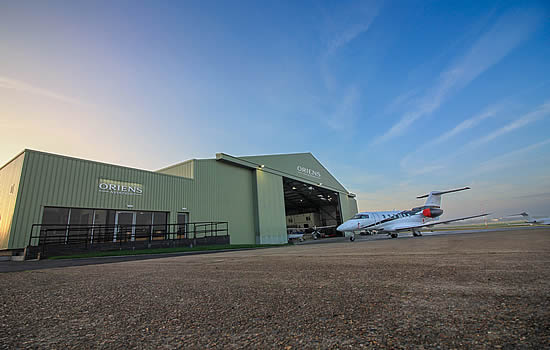 ---
---
Bombardier inaugurates expanded London Biggin Hill Service Centre Bombardier has announced the inauguration of its expanded London Biggin Hill Service Centre, the latest addition to the company's extensive and growing worldwide customer service network.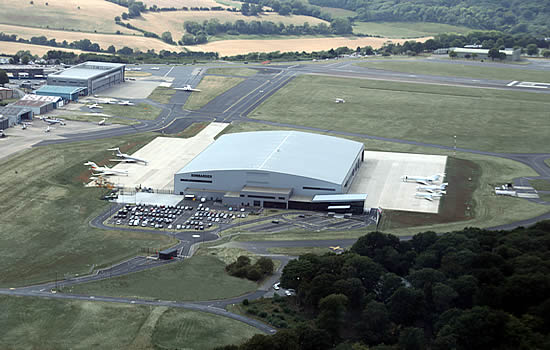 Bombardier begins modification of Global 6000 for German military Bombardier Defense celebrated the arrival of a Global 6000 aircraft in Wichita, Kansas as part of the next phase of the company's contract to support Lufthansa Technik's participation in the HENSOLDT-led PEGASUS program of the German armed forces.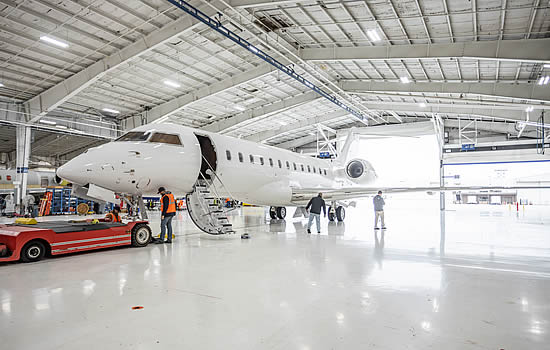 ---
Flying Colours Corp. completes glittering 240-month Global Express heavy inspection Flying Colours Corp., the North American maintenance, repair, overhaul, and completions business, has completed another 240-month heavy inspection for a Bombardier Global Express aircraft.

© BlueSky Business Aviation News Ltd 2008-2023