Flying Colours continues taking on the Challengers with trio of heavy maintenance checks Flying Colours Corp. continues to satisfy market demand for 192-month inspections as heavy maintenance checks on a trio of Bombardier Challenger-family aircraft continue at its St. Louis, MO. facility.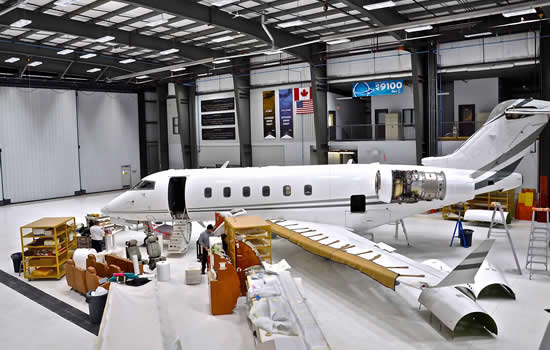 VisionSafe EVAS safety system now avialable on Legacy and Phenom jets VisionSafe Corporation has announced that its Emergency Vision Assurance System (EVAS) is now available on the Legacy 600 & 650 as an STC and on the Phenom 100 & 300 as loose equipment.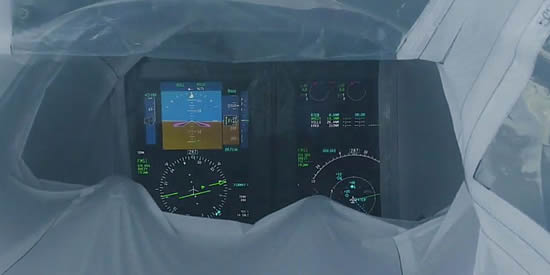 Mechanical engineering firm rewarded with £357k in R&D tax relief for aircraft engine cleaning machine A mechanical engineering specialist has been rewarded with £357,000 of government tax incentives after revolutionising the way aircraft engines are cleaned, R&D tax specialist Catax can reveal.
RUAG is first Embraer ASC to implement patented finish reinforcing system for aircraft exterior painting RUAG MRO International is the first independent MRO facility and aircraft painting team to be trained in Embraer's recently patented technique, 'Systems and methods to prevent cracking of exterior paint along structural joints of painted aerospace components'.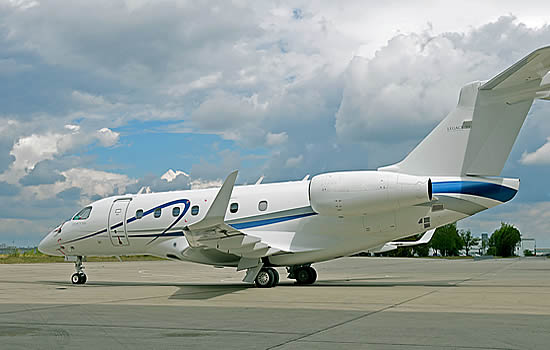 Flying Colours completes 240-month Global Express heavy inspection Flying Colours Corp., the North American MRO and completions business, has completed a 240 month inspection for a Bombardier Global Express aircraft.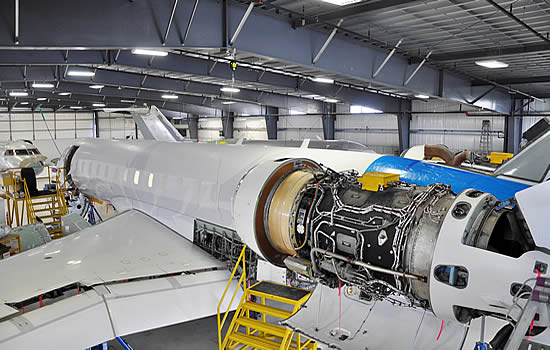 FAI completes stand-out Project Pearl Global Express refurbishment
Nuremberg, Germany-based MRO, FAI Technik GmbH, part of the FAI Aviation Group, has completed its latest refurbishment, "Project Pearl", a pre-owned Bombardier Global Express - D-AFAL (MSN 9016). The multi-million-euro project represents one of the most extensive refurbishment projects for the type.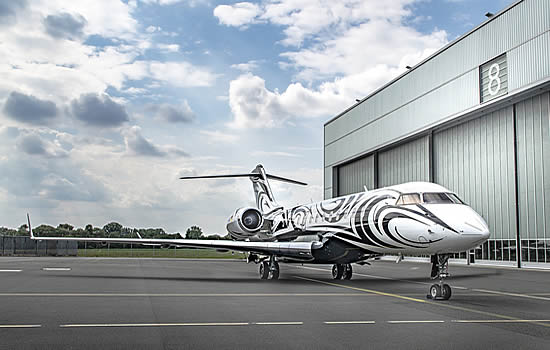 Inflite The Jet Centre adds Bombardier Global 700 Series to its approvals Inflite The Jet Centre (ITJC), part of the Inflite group of companies, based at London Stansted Airport, is adding base maintenance capability for the Bombardier Aviation Global Express (BD700 Series).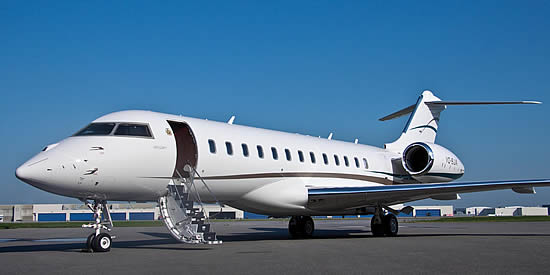 Satcom Direct ratifies fleet-wide connectivity agreement with Avcon Jet
Satcom Direct (SD), the business aviation solutions provider, has signed a deal making it the preferred connectivity supplier for Avcon Jet, the Austria-headquartered aircraft management and charter operator.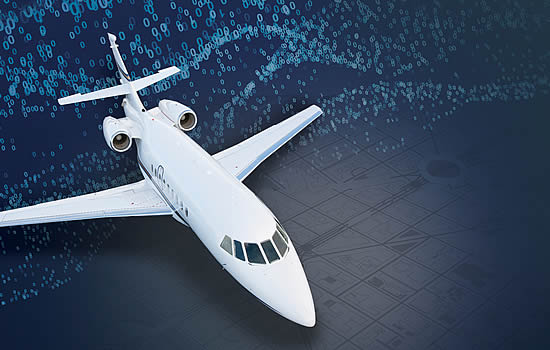 The Av8 Group completes new facility expansion The Av8 Group has announced the completion of their 10,000 sq. ft. expansion at their Houston location providing additional space for their specialized service of landing gear and other component overhauls.
European Business Aviation welcomes ADS-B compliance delay
The European Business Aviation Association (EBAA) has welcomed the decision by the European Commission to extend the deadline for ADS-B compliance by six months for business aviation operators.
Steady as she goes for King Aerospace during pandemic
The dramatic, pandemic-induced slowdown that has put a brake on commercial aviation is having less of an effect on King Aerospace, a three-decade strong provider of aircraft services for both VVIP and special-mission military aircraft.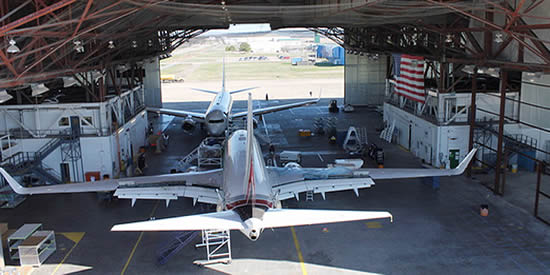 Flying Colours Corp. opens new and largest paint hangar at Ontario headquarters Flying Colours Corp., the North American maintenance, repair, overhaul and completions business has officially opened the doors of its newest, largest and most advanced paint preparation and application facility at its Peterborough, ON. headquarters.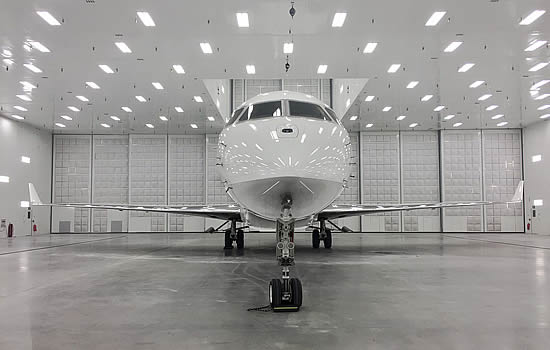 DC Aviation Group and Comlux sign cooperation agreement for line maintenance and warranty work DC Aviation has been selected to perform the line maintenance and warranty work for Comlux customers based in Europe and CIS.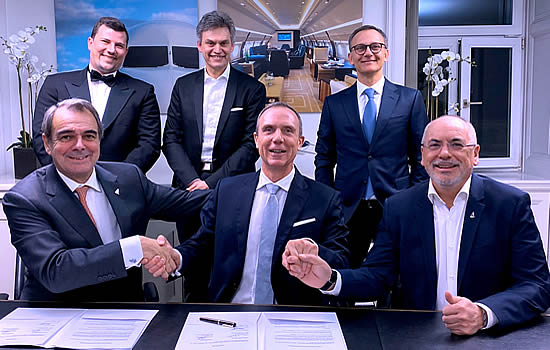 New Gulfstream service center in Dallas-Fort Worth will create 50 new jobs
Gulfstream will expand its operations in the Dallas-Fort Worth metropolitan area with the construction of a service center at Fort Worth Alliance Airport. The facility, which will complement Gulfstream's presence at Dallas Love Field, is expected to open by the fall of 2021 and will create approximately 50 new jobs.
Keeping it Plane Simple, SD develops modular antenna portfolio SD, the business, military, and government aviation solutions provider, is expanding its hardware portfolio with the launch of a new tail-mounted antenna series. The announcement, which heralds the launch of the SD Plane Simple antenna portfolio, positions SD as a single source provider of end-to-end connectivity solutions for business jet and government operators worldwide.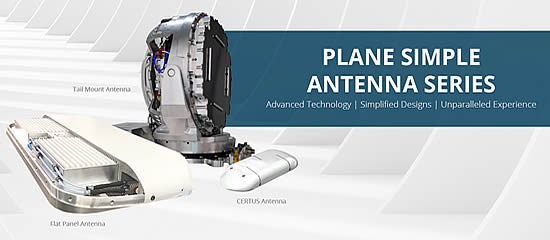 Jet Aviation Singapore supports AOG requests in the region and beyond Jet Aviation Singapore is extending its AOG support to the broadest practical physical range in order to help recover AOG aircraft for customers as quickly as possible.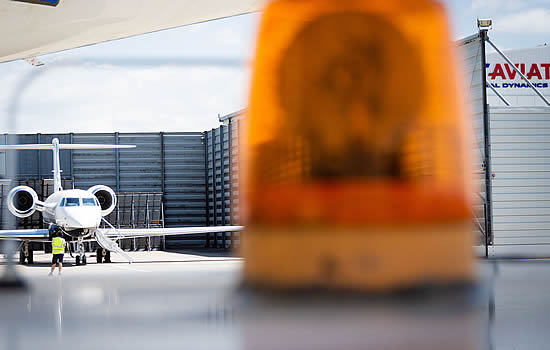 Bombardier doubles its service centre footprint at London Biggin Hill Bombardier has announced the expansion of its London Biggin Hill service centre with the construction of a new and larger facility nearing 250,000 square feet (approximately 23,225 square metres) to replace its existing hangars.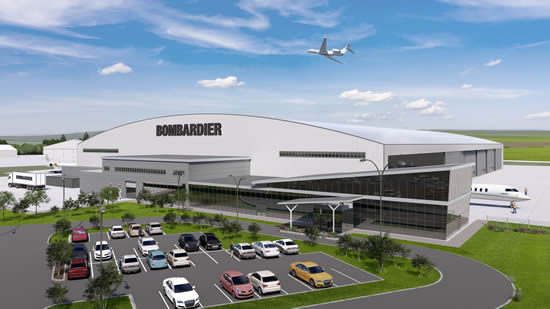 SITA and key industry partners launch MRO blockchain alliance Key industry partners announced today the launch of the MRO Blockchain Alliance, the air transport's first industry-wide investigation into the use of blockchain to track, trace and record aircraft parts.

StandardAero acquires TRS Ireland to expand component repair capabilities Turbine Repair Service (TRS) Global Services' subsidiary, TRS Ireland, has been acquired by Scottsdale, Arizona-headquartered StandardAero.
Bombardier gets green light for Learjet avionics upgrade As part of its continuing commitment to the legendary Learjet product line, Bombardier announced that the FAA has certified the latest update to the popular Garmin G5000 avionics suite aboard Learjet aircraft.
Embraer expands Clay Lacy Service Center Authorization to include Legacy and Praetor aircraft Established as the first authorized service center on the West Coast in 2009, Clay Lacy has performed over 10,000 hours of work on the Embraer Phenom 100 and 300 models, and recently completed some of the first Phenom 10-year inspections.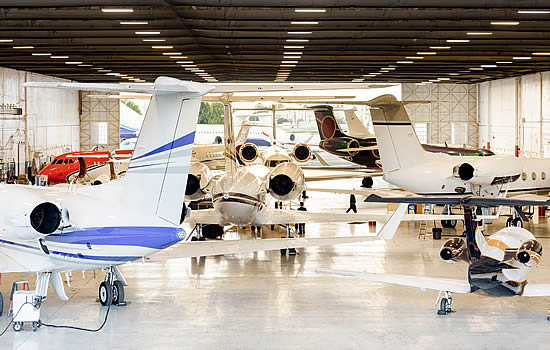 Textron adds three company-owned service centers in APAC with Premiair Aviation acquisition Textron Aviation is strengthening its Asia Pacific (APAC) service offerings with the Textron Inc. acquisition of Premiair Aviation Maintenance Pty Ltd, an Australian MRO service provider.
Gulfstream service center opens at Van Nuys Gulfstream has officially opened its second company-owned MRO facility in Southern California, one of the world's busiest corridors for Gulfstream business jets.