JET MS 'lands' an aircraft inside a building From time to time JET MS, a business and regional aircraft MRO, faces a unique challenge or takes part in a never-before seen project.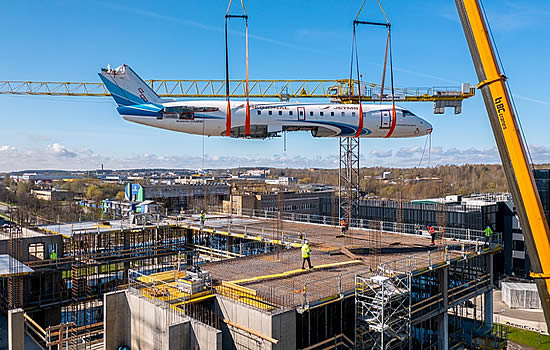 Three months of successful operation for new DC Aviation Wheel Shop
Three months ago, DC Aviation put its new state-of-the-art Wheel Shop into operation at the maintenance center at Stuttgart Airport, offering a comprehensive range of services for the repair and maintenance of main and nose landing gear wheels.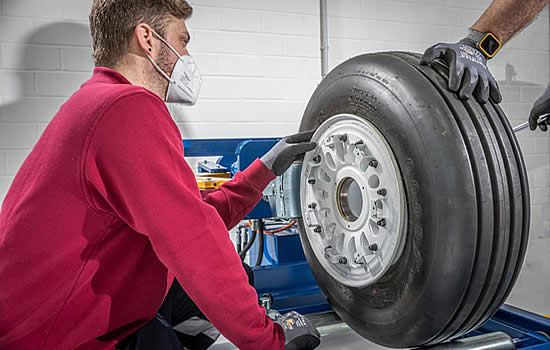 Bombardier's US service centres each capture 2020 FAA Diamond Award of Excellence
Bombardier's five US-based service centres have each received the 2020 Aviation Maintenance Technician (AMT) Diamond Award of Excellence, the industry's highest recognition award for aircraft maintenance.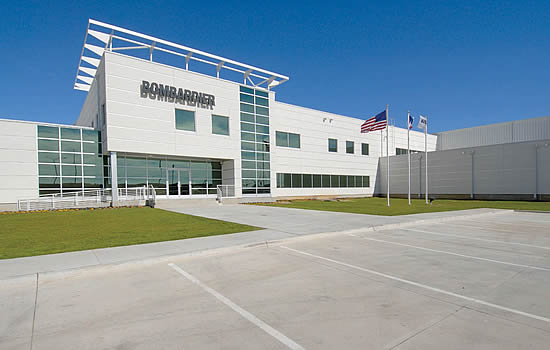 Baker Aviation positioned for growth with new facility Baker Aviation, a full-service aircraft maintenance, management and charter company is now located in a new 66,000+ square foot facility at Fort Worth, Meacham International Airport (KFTW).
FAA and EASA approve Viasat's Ka-band in-flight connectivity system for Bombardier Challenger 300-series aircraft
Bombardier and global communications company Viasat Inc. have received regulatory approval for the installation and use of Viasat's Ka-band in-flight connectivity (IFC) business aviation system on in-service Challenger 300 and Challenger 350 aircraft, for their fastest available download speeds in the super midsize segment.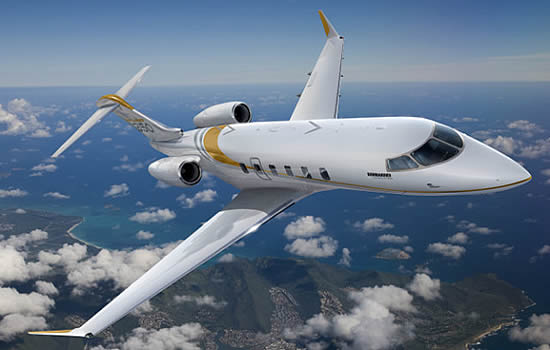 JET MS opens new line maintenance station in Nice
Business and regional aircraft MRO, Jet Maintenance Solutions (JET MS), is launching a new line maintenance station at Nice Côte d'Azur Airport in France.
Jet Aviation gains FOCA approval for Thermography Testing in Basel
Jet Aviation has received approval from the Swiss Federal Office of Civil Aviation (FOCA) to use infrared thermography for non-destructive testing (NDT) in Basel.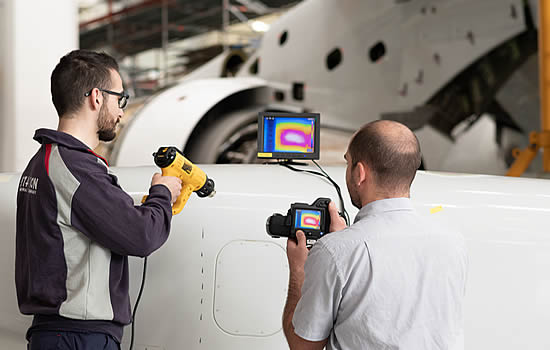 Inflight Wi-Fi and Connectivity driving upgrades at King Aerospace
Inflight Wi-Fi and connectivity continue to top the list of upgrades being scheduled at King Aerospace during major maintenance checks.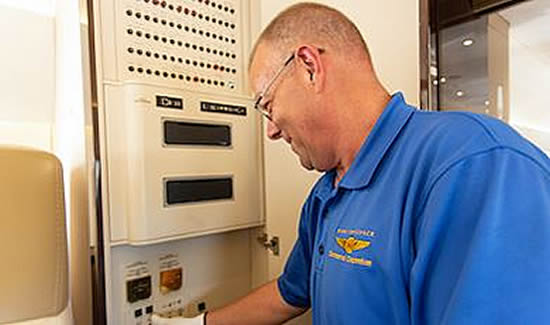 Flying Colours installing its first Ka-band system on a Challenger 604
Having completed numerous Ka-band installations on large-cabin business jets, Flying Colours Corp., the international maintenance, repair and overhaul business, has begun its first Ka-band installation on a super-mid-size Bombardier Challenger 604. The connectivity system upgrade forms one part of a wider 96-month heavy maintenance check.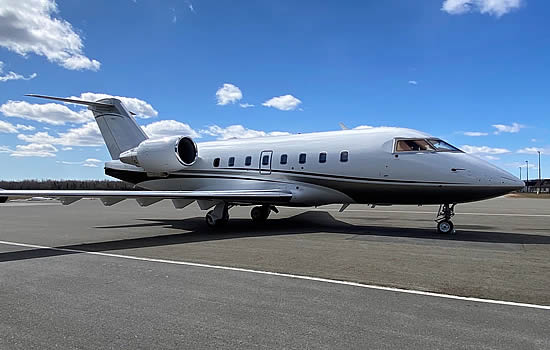 GKN Aerospace and partners launch ASCEND to accelerate high volume composite technologies
GKN Aerospace is leading a new UK industry consortium called ASCEND (Aerospace and Automotive Supply Chain Enabled Development) to develop and accelerate composite material and process technologies for the next generation of energy efficient aircraft and future mobility.
SD begins airborne validation of Plane Simple Ku-band tail mount antenna system One year after announcing the launch of the Plane Simple Satcom Antenna Systems, Satcom Direct has begun rigorous airborne testing of its advanced technology, purpose-built Ku-band tail mounted antenna system.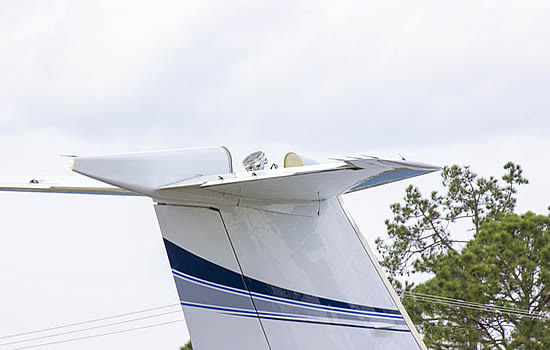 AJW Group and MENA Aerospace join forces to enhance aircraft support in the Middle East
UK-headquartered AJW Group, a world-leading independent specialist in the supply and repair of aircraft spare parts, has entered into a regional partnership agreement with Bahrain-owned aviation service provider, MENA Aerospace to offer enhanced aircraft part support, component MRO and logistical support to fixed and rotary wing aircraft operating in the Middle East.
Vallair augments MRO capabilities with new purpose-built Châteauroux facility
Vallair, the multi-faceted aviation business dedicated to the support of aircraft operators and lessors, has signed a Letter of Intent with The Centre-Val de Loire Region and The Châteauroux Centre Airport Establishment.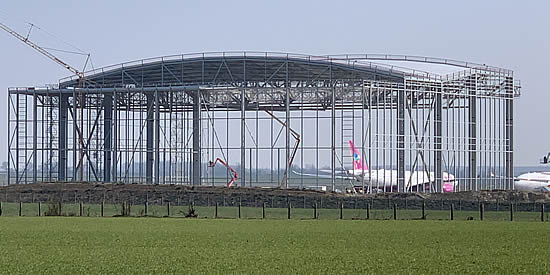 Inter-Tec Group opens a new European business in Sligo, Ireland
Inter-Tec Group, which offers specialist engineering, design and analysis solutions across the broad aviation sector, is to open a new European base in Sligo, The Republic of Ireland, complementing its established Prestwick, Scotland home.
Oriens Aviation is now an Authorised Pilatus PC-24 Service Centre
Oriens Aviation, the Authorised Pilatus Centre for the British Isles, can now add the Williams FJ44 service station status to its expertise, as it celebrates becoming a fully authorised PC-24 Service Centre.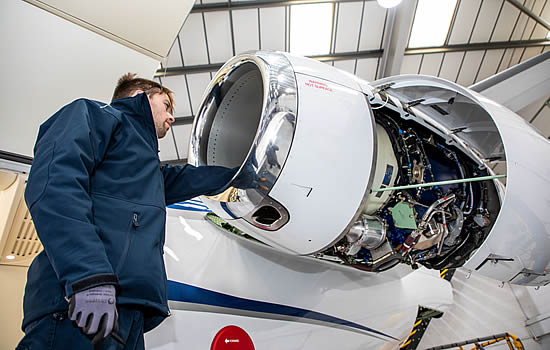 Jet MS acquires RAS Group and extends its services to London Biggin Hill Airport Global MRO services provider, Jet MS (part of Avia Solutions Group) has acquired the UK-based RAS Group, comprising of RAS Completions Limited and RAS Interiors Limited.
MAAS Aviation opens new world-class aircraft paint shop in Lithuania MAAS Aviation, recognised experts in aircraft painting and exterior coatings, has opened a new purpose-built paint shop at Kaunas Airport (KUN).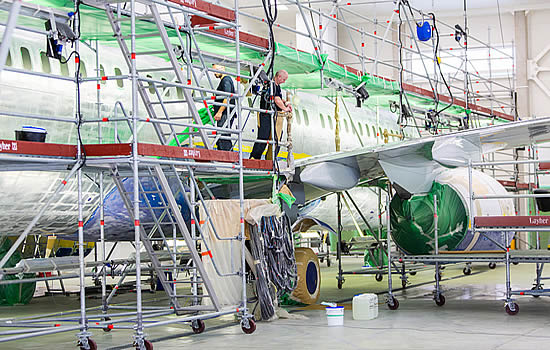 StandardAero to acquire Signature Aviation's ERO business Leading MRO services provider, StandardAero, has entered into a definitive agreement to acquire Signature Aviation's Engine Repair and Overhaul (ERO) business.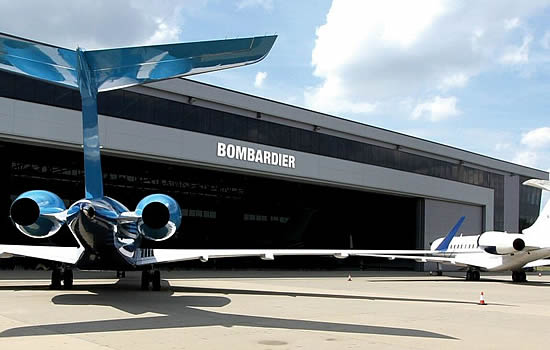 RUAG signs contract for modernization of Royal Thai Navy's Dornier 228 RUAG MRO International is comprehensively modernizing Dornier 228 aircraft for the Royal Thai Navy. The upgrade includes the installation of glass cockpits and new mission equipment as well as the modernization of avionics systems.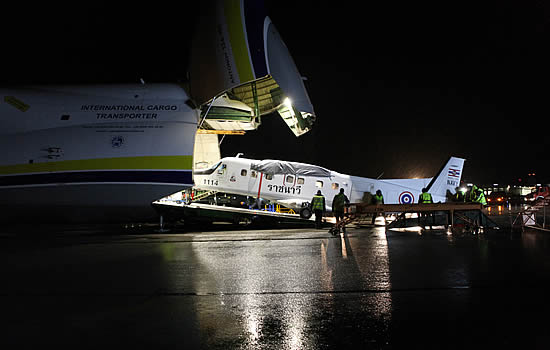 MecanAir appointed as authorized service center for Daher's Kodiak and TBM aircraft Switzerland's MecanAir SA has been appointed as an authorized service center for Daher's Kodiak and TBM turboprop-powered aircraft.