World's first blockchain instant aviation fuel payment solution approved for launch
Gazprom Neft's Smart Fuel, the world's first blockchain solution for instant aviation 'into-the-wing' refuelling payments, has been approved for its full market launch after securing registration from the Russian Federation.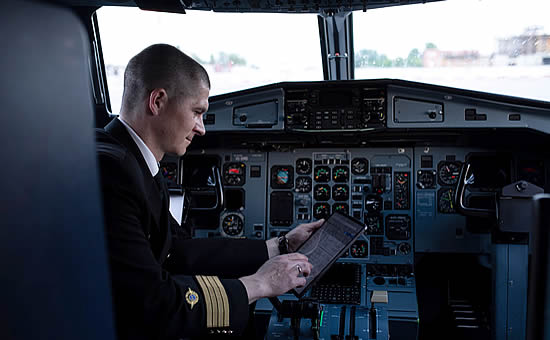 Air bp agrees its first sale of SAF at Munich Airport
Air bp has confirmed an agreement for its first sale of sustainable aviation fuel (SAF) at Munich Airport (MUC/EDDM).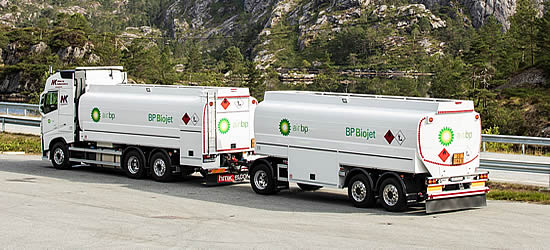 Pandemic spurs innovation at DFS
DFS, the German air navigation service provider, looks back on a difficult business year 2020, with air traffic volumes and income generated from charges falling by half.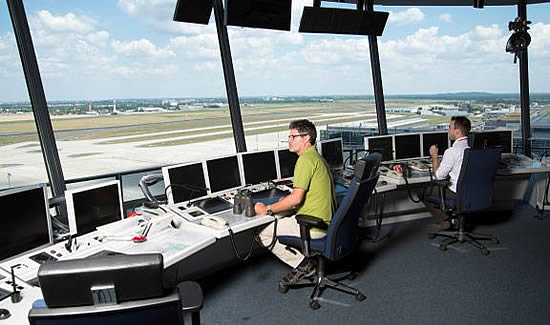 Gazprom Neft's new technology boosts aviation refuelling process
Gazpromneft-Aero, the aviation fuel operator of Gazprom Neft, is boosting the efficiency of aircraft refuelling following successful tests of the first modular fuel truck in Eastern Europe.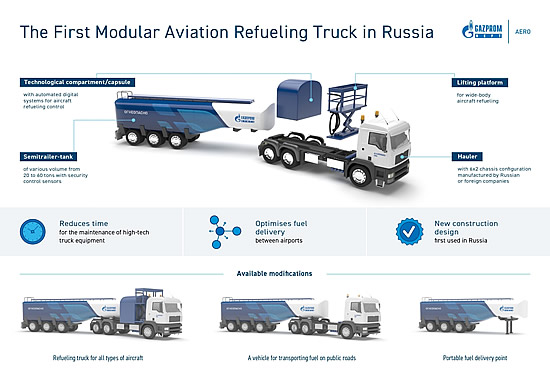 Vantis, North Dakota's statewide UAS network, entering testing stages in collaboration with FAA As remote surveillance and communications infrastructure installation is coming to completion at key sites in McKenzie and Williams counties, Vantis, North Dakota's statewide UAS network, is gearing up for testing and validation of the network in line with the rigorous safety measures the aviation industry is known for.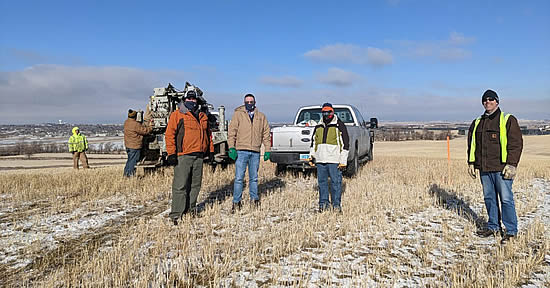 Air bp scores a hat-trick of SAF projects
Air bp has recently supplied sustainable aviation fuel (SAF) to three airports in the UK: dedicated business aviation airport, London Biggin Hill (BQH), Airbus owned Hawarden (CEG) airport in Flintshire, North Wales, which will be used for fuelling of the Beluga aircraft, and Centreline FBO, in Bristol (BRS).
Signature hits 1 million SAF delivery milestone
Signature Flight Support is celebrating an exciting milestone in its quest towards net-zero carbon emissions by 2050 by exceeding 1 million gallons of Sustainable Aviation Fuel (SAF) supplied through its Signature Renew program at the San Francisco International Airport in San Francisco, California.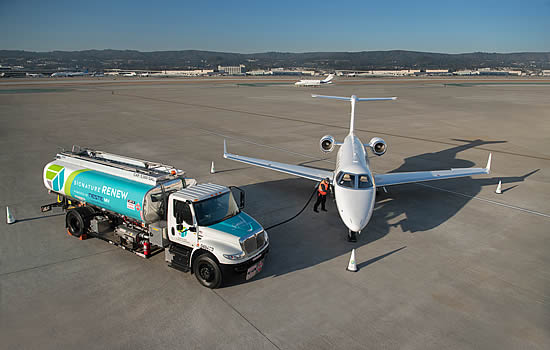 LanzaJet welcomes new investor Shell
Leading sustainable fuels technology company and sustainable fuels producer, LanzaJet Inc., announced that Shell has joined as an investor in the company to advance global growth, accelerate commercialization of its technology, and scale the production of Sustainable Aviation Fuel (SAF).
London Biggin Hill to offer SAF
London Biggin Hill Airport is expanding its fuel services with the addition of Sustainable Aviation Fuel (SAF), supplied by Air bp.
SITA helps Cyprus with EU ATC standard
SITA, the global IT provider for the air transport industry, is helping Cyprus comply with an EU-mandated air traffic control (ATC) standard that uses digital messages instead of voice communications for routine airspace clearances.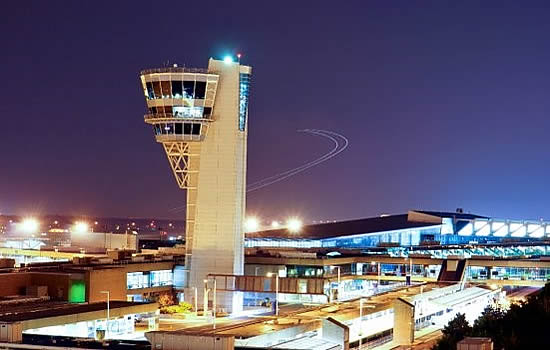 Textron Aviation launches Special Olympics Airlift in support of 2022 USA Games
Textron Aviation has launched its signature industry endeavor - the Special Olympics Airlift (SOA) - and has begun its call for Cessna Citation, Beechcraft King Air, Beechcraft Premier, Beechjet and Hawker owners and operators to help transport more than 4,000 athletes and coaches from across the nation to the 2022 Special Olympics USA Games in Orlando, Florida.
Centreline introduces SAF as part of carbon neutral flight strategy
Bristol UK-based aviation business Centreline AV Limited, has partnered with Air bp to supply Sustainable Aviation Fuel (SAF) from its FBO at Bristol Airport.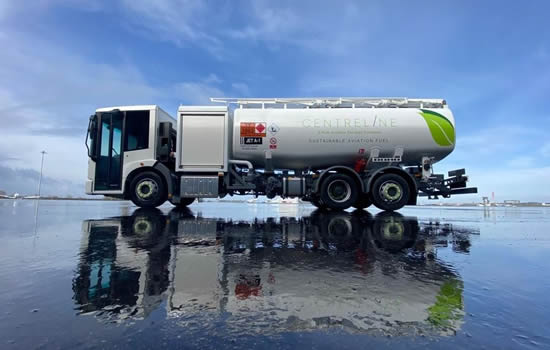 Satcom Direct and Polaris Aero team up to strengthen flight risk assessment for business aviation Satcom Direct is teaming up with Polaris Aero, the flight risk analysis and safety management system (SMS) provider to enhance the risk assessment and mitigation process for mutual SD and Polaris customers.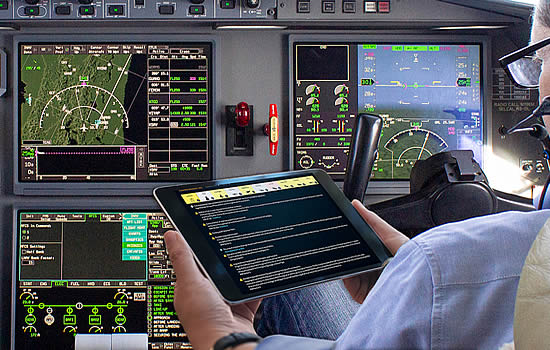 AEROCOR leads VLJ sales four years running Light jet brokerage firm AEROCOR, announces record setting numbers for 2020 as the firm completed 58 transactions, 31 of which occurred during the fourth quarter. This makes AERCOR the global leader in Very Light Jet sales for the fourth year running.
CharterSync sees rapid growth as UK air cargo operators grapple with EU permit process CharterSync, the air cargo charter platform, has seen significant growth since 1st January as UK air cargo operators have struggled to cope with the challenge of securing post-Brexit UK-EU flight permits.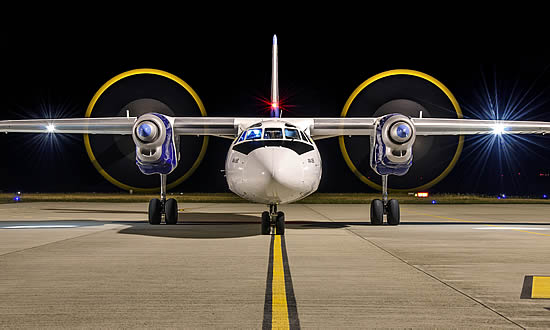 Air bp reaches first milestone in implementing carbon emissions reducing start-stop technology Air bp has announced that all its fuel hydrant dispenser vehicles in Portugal now have stop-start technology. This is the first country in Air bp's operated network to achieve the milestone and forms one element of the business's carbon management plan.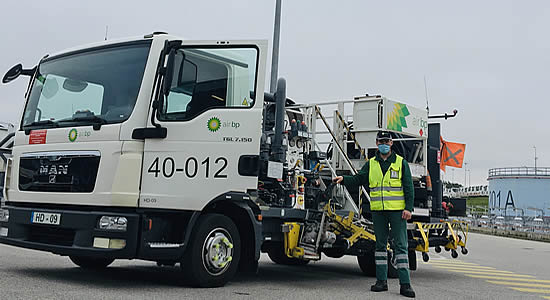 American Aero continues support of Navy SEAL Foundation for eigth consecutive year Nearly 200 Naval Special Warfare (NSW) operators transition off active duty every year, including a growing number of retirees who entered service after the attacks of 9/11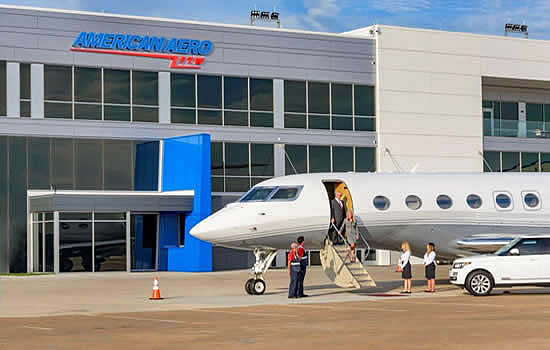 ExecuJet Africa re-establishes its aircraft sales division
ExecuJet Africa, part of the Luxaviation Group, is announcing the reinstatement of its aircraft sales and acquisitions offering, with an increase in demand from current clients.
bp and Qantas form strategic partnership to advance net zero emissions
Qantas and bp have announced a strategic partnership to further advance their shared net zero ambitions. Through the collaboration, the companies will work together on opportunities to reduce carbon emissions in the aviation sector and contribute to the development of a sustainable aviation fuel industry in Australia.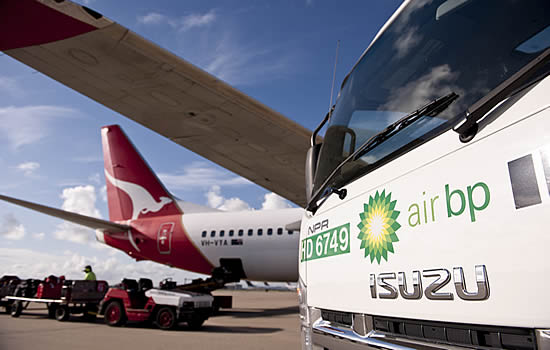 Eve-led aviation consortium joins UK CAA to develop Urban Air Mobility concept of operations
A consortium of urban air mobility and aviation companies has commenced work on a concept of operations for integrating air taxis and electric vertical take-off and landing vehicles (eVTOLs) into the UK's airspace.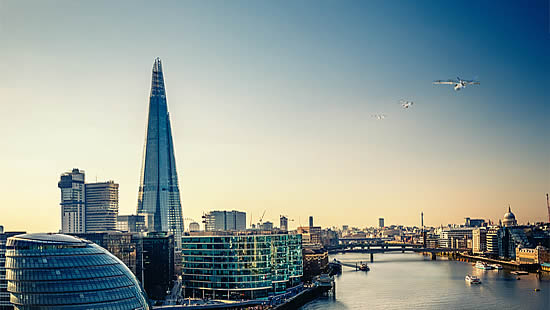 Urban Air Mobility 'must incorporate the needs of disabled citizens'
Regulators, local authorities and industry groups will need to incorporate the views and priorities of disabled groups in their early planning phase if the promise - and full market value - of advanced air mobility (AAM) and urban air mobility (UAM) systems are to be fully realised, according to a white paper published today by Aerobility and CIVATAglobal.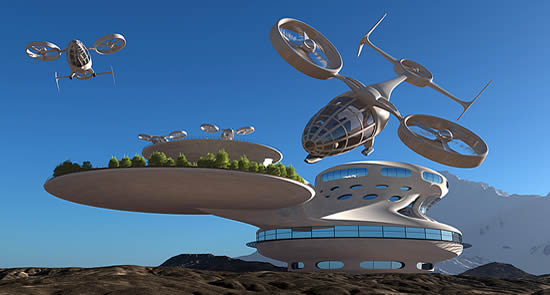 Luxaiation Group adopts leading new FlySkills hygiene standards
Luxaviation is now implementing higher standards of safe travel than ever before by securing the FlySkills Hygiene Certification (FHC) across the Group's regional operators as well as their fixed-base operations (FBOs), managed by ExecuJet.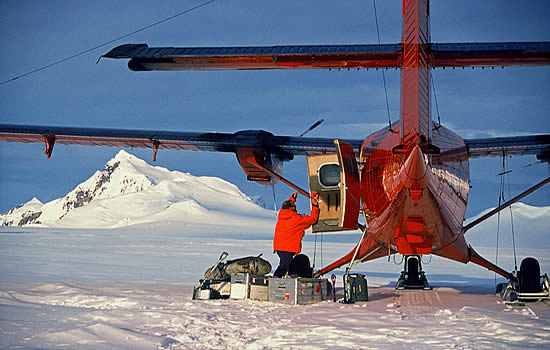 Signature, Neste and NetJets celebrate official launch of SAF with ceremonial first gallons at SFO and LTN
A practical solution to help business aviation reach its carbon emissions goals has arrived. Signature Flight Support, through its company-wide Signature Renew program, and Neste are making low emission, renewable fuel a reality for business aviation, starting with the first two locations of Signature's worldwide network.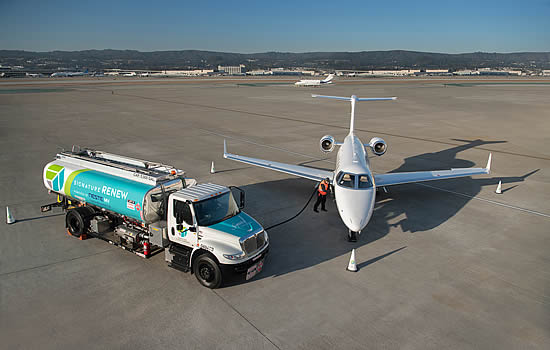 Swissport demonstrates handling of Covid-19 vaccine
In preparation for the global distribution of Covid-19 vaccines, Swissport has put its facilities and processes to the test. Its Brussels cargo team demonstrated their ability to handle temperature sensitive air cargo in a dry-run under real-conditions and under the eyes of experts and trade reporters at the company's state-of-the-art Swissport Pharma Center.