Air bp supplies sustainable aviation fuel for Airbus delivery flights Air bp is collaborating with Airbus to supply sustainable aviation fuel (SAF) for delivery flights from Airbus' facility at Hamburg Finkenwerder Airport (XFW/EDHI). The first aircraft are two Air Transat A321LR destined for Montreal, Canada.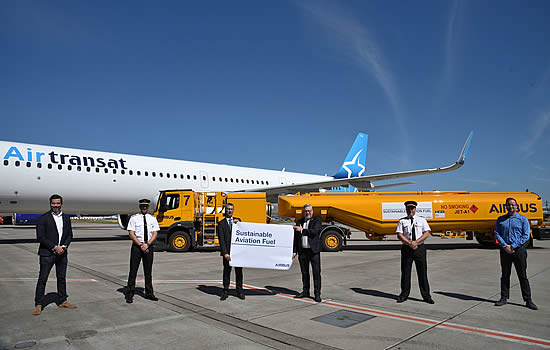 Jetcraft first to offer MicroShield 360 antimicrobial treatment by F/LIST Leading business jet sales and acquisitions company, Jetcraft, is the launch customer for interiors specialist F/LIST's Microshield 360 treatment program, which protects against SARS-CoV-2 (COVID-19) and other pathogens that may otherwise live on cabin surfaces.
Neste delivers sustainable aviation fuel to San Francisco International Neste, the world's largest producer of renewable diesel and sustainable aviation fuel (SAF) produced from waste and residue raw materials, has delivered its first batch of sustainable aviation fuel to San Francisco International Airport (SFO) via pipeline, where it will be used by major airlines committed to reducing carbon emissions.
Air bp hits 250,000 fuelling milestone with Airfield Automation technology
Air bp has passed a milestone of 250,000 fuellings using its Airfield Automation digital technology. The landmark fuelling took place in Adelaide, Australia, when the business supplied Jet A-1 (with fuel system icing inhibitor) to The Royal Flying Doctor Service (RFDS).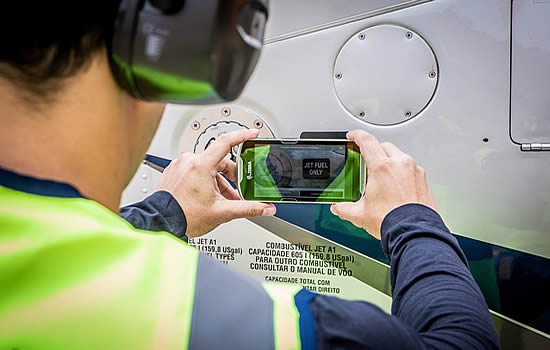 AirMed designated an Accredited Service Provider for International Assistance Group AirMed International, a leading global critical care air medical transport company, has joined the International Assistance Group (IAG) as an Accredited Service Provider.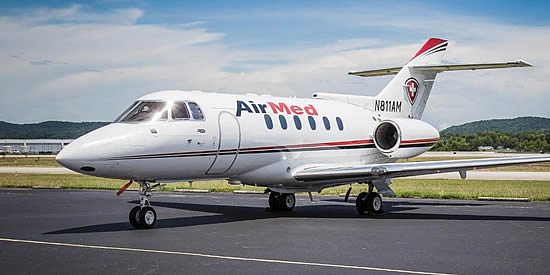 Honeywell to introduce fast, affordable UV cleaning system for cabins Honeywell and Dimer LLC have announced a partnership to bring an ultraviolet cleaning (UVC) system to airlines that, when properly applied, significantly reduces certain viruses and bacteria on airplane cabin surfaces.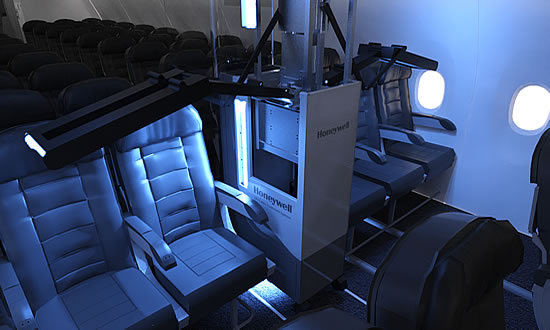 Innovative seat shield by RAS Completions helps airlines in the fight against Covid-19 London Biggin Hill Airport-based aircraft interior and exterior specialist, RAS Completions is revealing the industry's first aircraft personal protection shield that allows airlines to keep the middle seat available for passengers.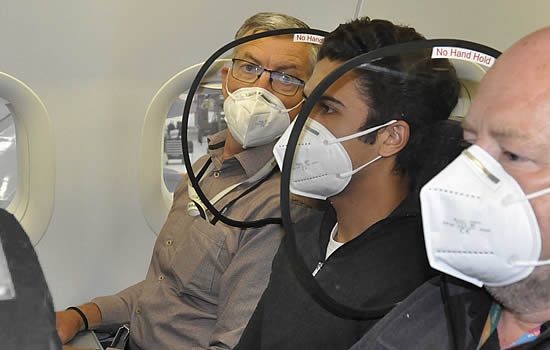 WINGX to support significant new Osprey:Open features Osprey Flight Solutions has announced a new partnership with WINGX, a technology-driven market intelligence provider to the global aviation industry, to further strengthen the capabilities and datasets within Osprey:Open for business, cargo and commercial operators.
IBAC rallies to support the business aviation community remotely As IBAC calls on ICAO to adjust the CORSIA emissions baseline (it has requested only 2019 figures, versus the average annual level of emissions between 2019 and 2020, are used for the offsetting component) - it is also adapting and modifying its own services to try and preserve an element of continuity for the global business aviation community.
Duncan Aviation making masks and gowns for front line workers
In late March, Duncan Aviation had begun social distancing at work to prevent potential spread of COVID-19 and began looking to acquire face masks for use by team members when they absolutely had to work together in close quarters, like an aircraft flight deck, for a short period of time.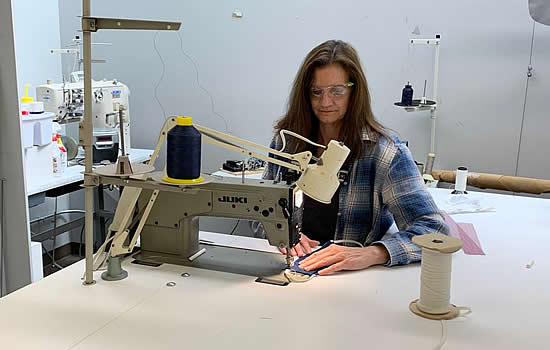 Up and Away Aviation completes 383rd disinfection
D

isinfecting aircraft cabins has become the primary focus of Up and Airway Aviation's specialist aircraft valeting and cleaning business these past months. On 27th February it took its first booking for the service.

Collins Aerospace adds new functionality in swift response to COVID crisis
E

arly in April, global business aviation flying fell to as little as 20% of its 2019 rates for the same period. Depending on location, those rates subsequently increased, so that today, activity is typically down by between 50 and 70% compared with last year's figures.

Doors stay open as On Air Dining supplies meals to UK charities and NHS On Air Dining CEO Daniel Hulme was expecting a 'game-changing' 2020. "We just won a NetJets contract, our Farnborough facility was ramping up nicely and I was looking forward to a profitable, happy year."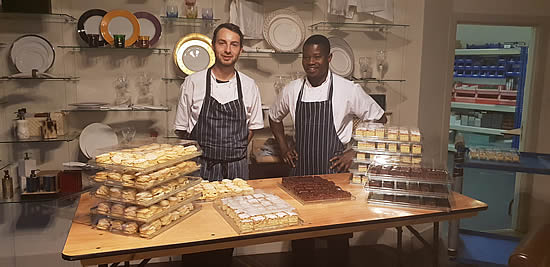 Adapting skills to support medevac operations in Africa. Aviation has supported health care management of trans-border epidemics in Africa for decades. But Dawit Lemma, CEO of Addis Ababa-based Krimson Aviation has not been so tested by the intensity of the COVID-19 pandemic. His knowledge and expertise is urgently being sought by local, national and international aviation companies.
World Fuel Services supports world's largest wind farm World Fuel Services (WFS) has won a tender to provide Jet A-1 fuel to the helicopter service for Hornsea One offshore wind farm.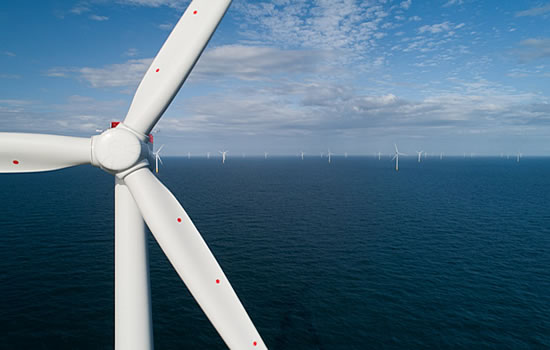 Aviation Africa 2020 inspires significant debate and discussion despite Coronavirus outbreak
The resounding message from Africa's aviation community attending this year's buzzing Aviation Africa summit held in Addis Ababa, Ethiopia, was that all stakeholders must cooperate and collaborate to achieve a sustainable aviation future.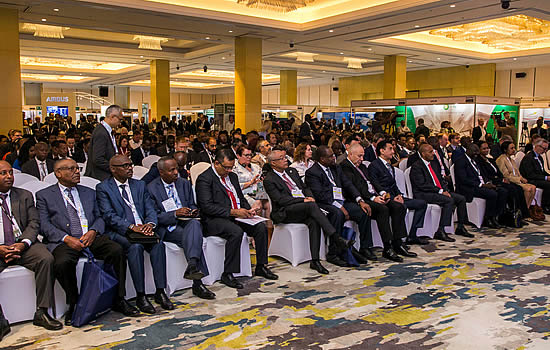 56% of North American FBOs report increased fuel sales in 2019
Results of Aviation Business Strategies Group's (ABSG) Annual FBO Fuel Sales Survey indicates that 56% of FBOs in the US and Canada experienced increased fuel sales in 2019 vs. 2018, an increase of 2%.
Jetcraft inventory turnover spikes as buyers upgrade
Jetcraft, the global leader in business jet sales and acquisitions, is reporting strong activity at the beginning of 2020 as owners seek faster upgrades to new or longer-range models.
Avfuel offers voluntary carbon offset program
As a leader in the global supply of aviation fuel and services, Avfuel is committed to helping the industry reach its carbon neutrality goals. As part of this initiative, Avfuel now offers a voluntary carbon offset program for its fueling partners.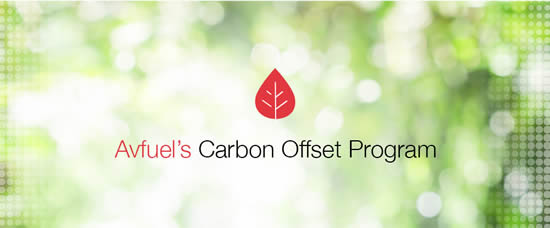 Osprey Flight Solutions announces launch of Osprey:Open
Osprey Flight Solutions, creators of the breakthrough aviation risk analysis system that fuses real-time information, cutting-edge technology and industry leading analysis, has announced the launch of Osprey:Open, a platform designed to deliver unparalleled support to the aviation industry in conducting effective risk management.
IADA's AircraftExchange portal handles $5.4bn sales in its first year In its first year in operation, the exclusive pre-owned aircraft search portal of the International Aircraft Dealers Association (IADA) has handled more than $5.4bn dollars in pre-owned aircraft sales.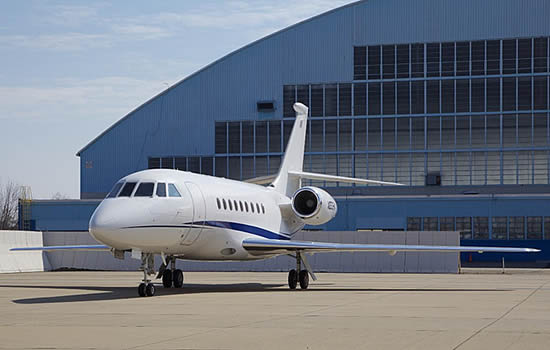 Allison McKay appointed new WAI CEO The WAI Board of Directors has announced that Allison McKay will join Women in Aviation International as CEO on February 18th and is responsible for the future strategic vision of the 14,500-member strong organization while overseeing the board of directors, professional staff, and daily operations.
2020 sees The Sharpwings surpass historical milestone Specialist business and regional aircraft consulting firm The Sharpwings begins the new decade having surpassed a historical milestone with more than 110 surveys and appraisals of business jets, corporate turboprops and helicopters completed since the firm began in 2015 offering aircraft technical and financial evaluations; restitutions and repossessions; remarketing and sales to financiers.
HADID boosts representation in Africa Hadid International Services (HADID) has expanded its network of supervisors/station managers across Africa with representation in an additional five countries as it continues to increase its worldwide presence