Air Force One for the 21st Century?
Exosonic, a low-boom supersonic aircraft manufacturer, has partnered with the US Air Force's Presidential and Executive Airlift Directorate (PE) to develop a supersonic executive transport.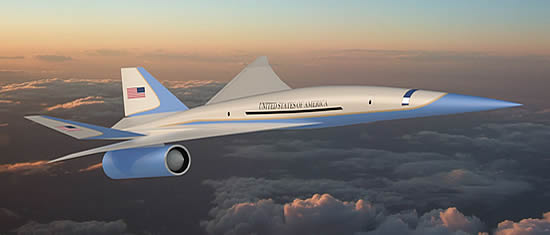 AeroMobil debuts world's first flying car commercial
As the flight test programme for AeroMobil's flying car continues apace, the company has released a one-minute commercial - "Be. The. Experience."- introducing The AeroMobil, and told from the perspective of the vehicle itself.
Momentum builds for Cessna SkyCourier program as certification flight test begins
Textron Aviation's Cessna SkyCourier turboprop continues to surpass significant milestones as it begins the certification flight test phase of the program for the high-wing, large utility aircraft.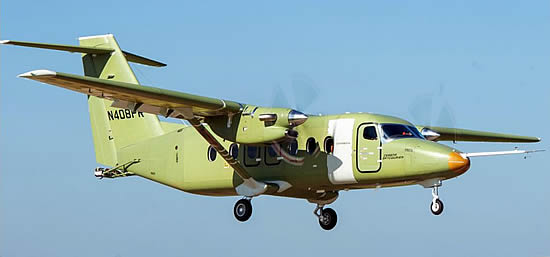 Bombardier marks 50th Global 7500 delivery milestone
Bombardier has delivered its 50th Global 7500 aircraft. The company delivered 35 of these aircraft in 2020 - including a record 16 deliveries in Q4 - and continues to receive strong interest with robust order activity worldwide.
Falcon 6X completes maiden flight
Dassault's widebody Falcon 6X has successfully completed its first flight. With test pilots Bruno Ferry and Fabrice Valette at its controls, aircraft 6X s/n 01 lifted off from Dassault Aviation's Mérignac plant near Bordeaux at 2:45 pm on March 10th.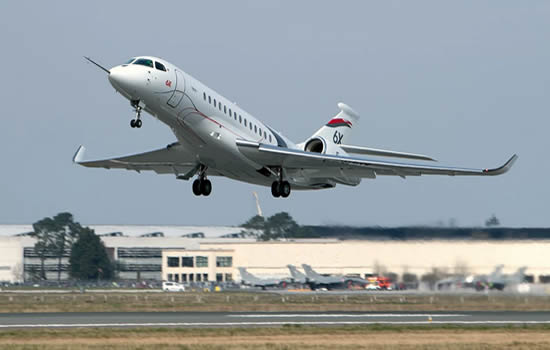 Embraer delivers new Praetor 500 conversion to Canada's AirSprint Embraer has delivered the first conversion of a Legacy 450 to a Praetor 500 jet for AirSprint Private Aviation.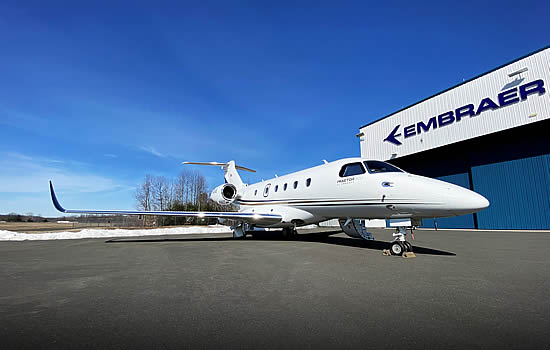 Aerion, NetJets and FSI collaborate to explore future of global mobility
Supersonic aircraft company Aerion has forged an expansive collaboration with NetJets and FlightSafety International - both Berkshire Hathaway companies - to shape the future of global mobility.
eFlyer 2 Serial #001 assembly underway
Assembly of the fuselage for Serial #001 of Bye Aerospace's two-seat all-electric eFlyer 2 is now underway, Bye Aerospace announced.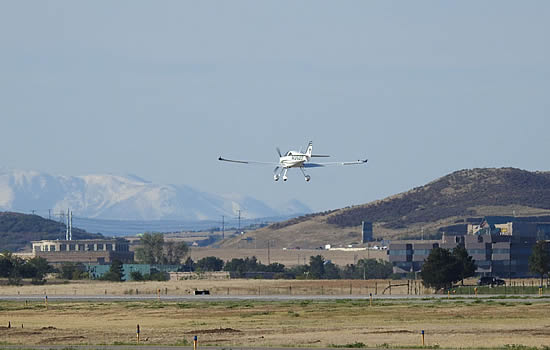 Textron leads in business and general aviation aircraft deliveries in 2020
Textron Aviation delivered nearly 560 aircraft to customers worldwide in 2020, leading the General Aviation Manufacturers Association (GAMA) annual shipments and billings report published yesterday (24th February).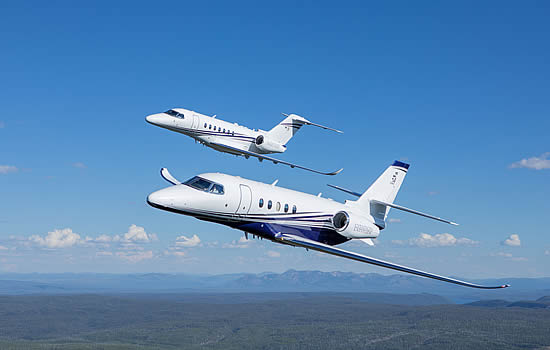 End of the line for the Learjet
Bombardier announced on Thursday (11 February) that it will be ceasing production of its iconic Learjet at the end of the year, citing "increasingly challenging market dynamics."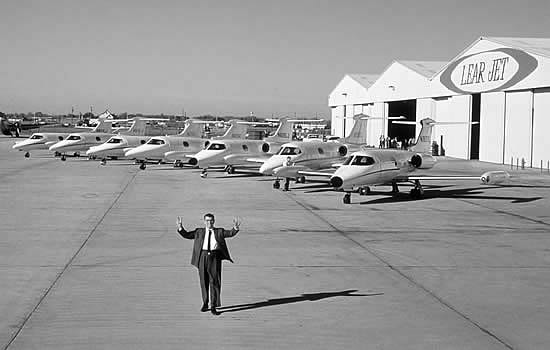 Embraer Praetor 600 earns Canadian type certificate Transport Canada Civil Aviation (TCCA) has granted a type certificate to Embraer's super-midsize Praetor 600.
Pilatus offers PC-24 with 10-seat commuter interior
A first PC-24 with high-utility 10-seat commuter configuration has been delivered to a customer in the western United States, allowing the Super Versatile Jet to prove yet again how it is an excellent fit for the widest of mission profiles.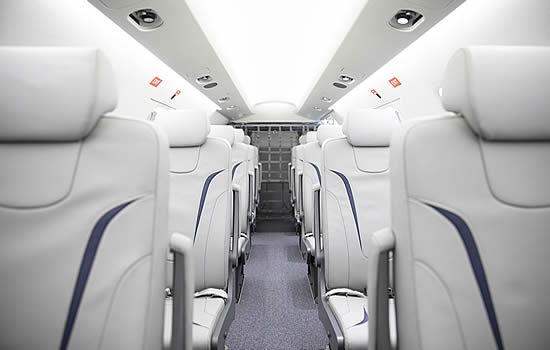 Cirrus commemorates 8,000th delivery with limited edition SR Cirrus Aircraft has unveiled a new Limited Edition aircraft to commemorate the delivery of its 8,000th SR Series aircraft later this year - the 8000 Limited Edition SR Series.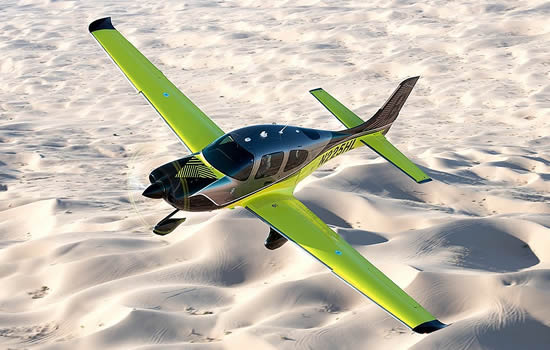 GKN to accelerate sustainable aerospace technologies in Future Flight Challenge GKN Aerospace is helping develop the next generation of sustainable technology through three ground-breaking collaborative programmes as part of the Future Flight Challenge.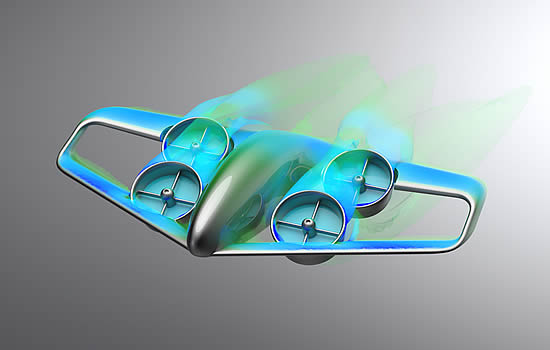 Swansea University and Faradair strengthen relationship for UK aerospace revival
Swansea University and Faradair Aerospace are to expand their relationship with the British company's commitment to bring back large-scale aircraft production to the UK and deliver 300 home-designed, sustainable aircraft for regional air mobility and special missions by 2030.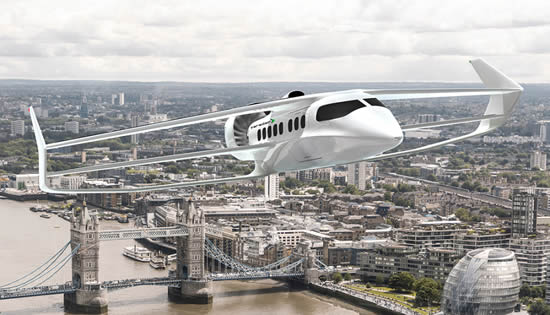 Kodiak 100 delivered to first French customer is configured for skydiving ops
The delivery of a Kodiak 100 to Héli-Béarn makes this air services company the first French customer for the utility aircraft member of Daher's single-engine turboprop-powered airplane product line.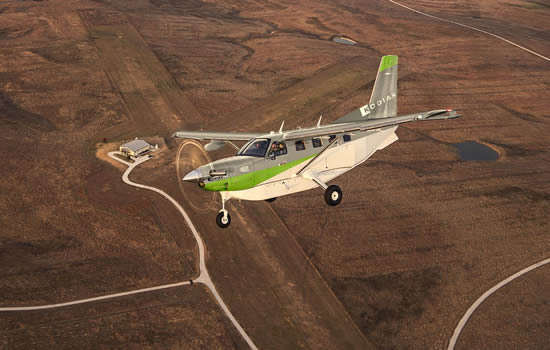 100th PC-24 delivered since 2018 - Pilatus Super Versatile Jet takes off
Less than three years after the first delivery, the 100th PC-24 has just been handed over to its new owner. The PC-24 is now present on every continent, flying innumerable missions every day: providing medevac flights in Australia and the USA, for example, business travel for a German automobile manufacturer, and transport for government officials in South Africa and Switzerland.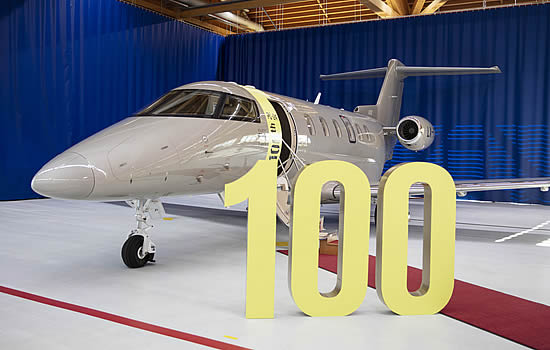 UK aerospace boost as Faradair signs new partner consortium
In an exciting period for the aviation industry with Jeff Bezos and Bill Gates showing their support for sustainable aviation, Faradair Aerospace has revealed a powerful consortium of partners to bring back large scale aircraft production to the UK.
Aerion Supersonic partners with Avion Pacific to accelerate growth in Asia Pacific
Supersonic aircraft company, Aerion, the leader in supersonic technology, has entered into a strategic collaboration with Avion Pacific, aligning the two companies to expand Aerion's Asia Pacific presence and deliver ultra-luxury supersonic flight to customers in the region.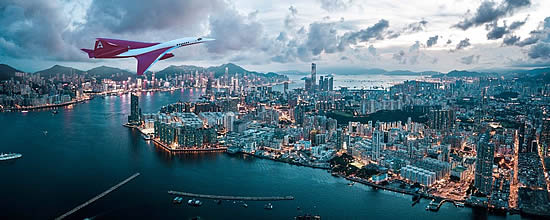 Dassault unveils Falcon 6X in virtual rollout
The final assembly team at Dassault Aviation in Bordeaux-Merignac, France, opened the doors of Charles Lindbergh Hall on Tuesday (8th December) to show the world the company's newest and most advanced aircraft, the Falcon 6X.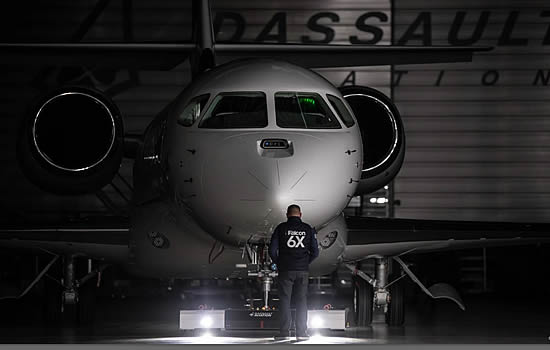 Atlas LTA develops new generation of airships
Atlas LTA, a newly established Israeli company, is developing a family of innovative airships named ATLANT. The largest model, ATLANT 300, measures 200 meters in length, 100 meters wide, and 50 meters high. The aircraft will be capable of carrying 165 tons of cargo up to an altitude of 2,000 km at a speed of 120 km/h in all weather conditions. Two other smaller models, ATLANT 30 and ATLANT 100, will carry 18 tons and 60 tons respectively.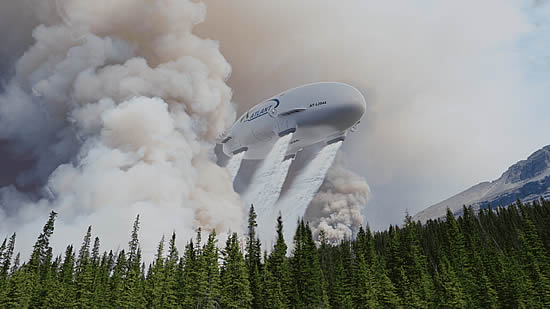 e-Starling soars to new heights with successful flight test of its half scale fully electric aircraft
Another crucial milestone has been met in Samad Aerospace's Starling Programme. November 2020 has seen the successful conventional take-off and landing (CTOL) flight test of the company's 50% scale fully electric aircraft.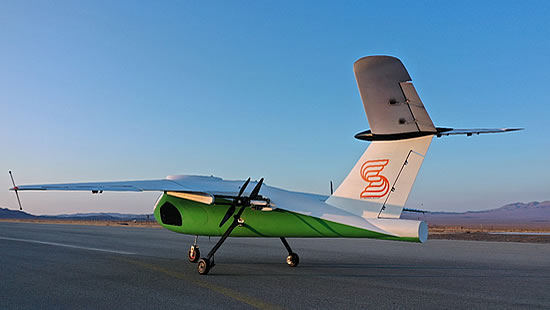 Embraer delivers first Praetor 600 to fleet launch customer Flexjet
Embraer has delivered the first jet in a fleet of Praetor 600s to Flexjet. The aircraft will be used for the company's burgeoning operations in Europe

.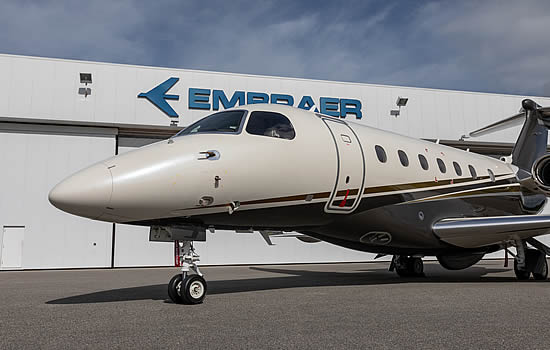 Hybrid Air Vehicles and 2Excel Aviation agree Airlander cooperation
In September, Hybrid Air Vehicles (HAV), the Bedford, UK-based creator of Airlander, and 2Excel Aviation, headquartered at Sywell Aerodrome, Northamptonshire, announced a partnership to offer the hybrid airship as a role platform.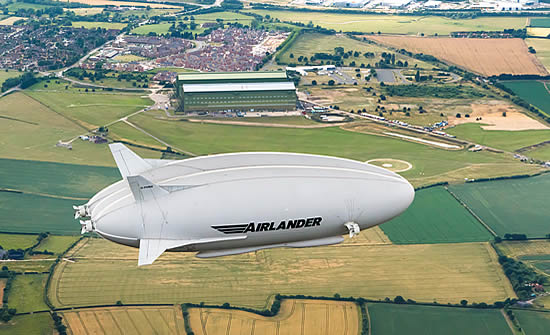 Embraer and Porsche present the world's first matching jet and sports car
Two global companies at the forefront of technology and innovation, Embraer and Porsche, have collaborated to create Duet, a limited-edition, limited-quantity Embraer Phenom 300E aircraft and Porsche 911 Turbo S car pairing.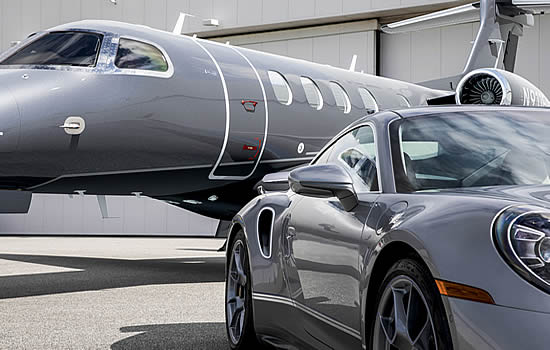 Bye Aerospace signs key agreements with South Korea's Aerospace9
Bye Aerospace, Inc., developer of the eFlyer and Envoy family of all-electric aircraft, announced that the Company has entered into agreements with Aerospace9, headquartered in Seoul, Korea, under which Aerospace9 has agreed to an investment in Bye Aerospace.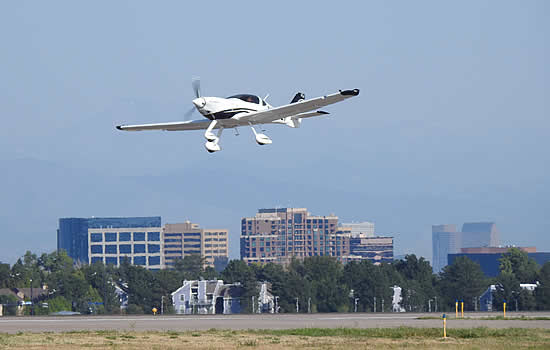 G500 and G600 exceed expectations
Gulfstream's next-generation G500 and G600 have once again demonstrated additional range capabilities through real-time operations.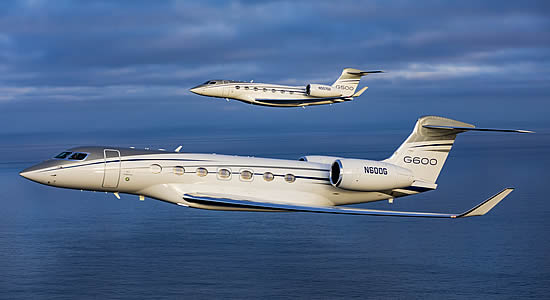 Gulfstream consolidation will lead to loss of Long Beach facility
Gulfstream has announced that it is streamlining and modernizing its customer service and support experiences by leveraging new and expanded facilities throughout its network.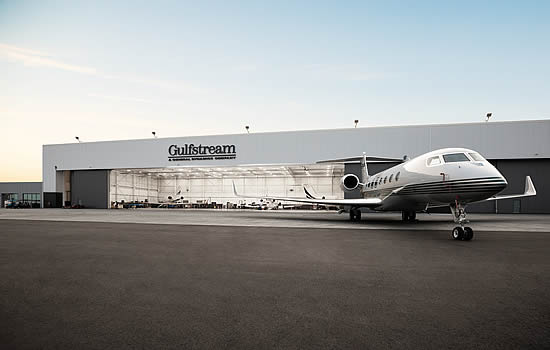 Learjet 75 Liberty enters service
Bombardier has announced the newest addition to its diverse business jet portfolio - the Learjet 75 Liberty light jet - now in service with the first delivery to long-time Learjet operator Alex Lyon & Son, an auctioneering firm that operates throughout the United States and beyond.
When size does matter . . .
As we go to press, news comes in from Airbus Corporate Jets (ACJ) it is launching the ACJ TwoTwenty business jet.
In doing so it has created a whole new market segment "The Xtra Large Bizjet" for those who fly by the mantra that bigger is better.

SAMAD unveils luxury Q-Starling Personal Air Vehicle
SAMAD aerospace, the British hybrid electric VTOL aviation company has launched its concept for Q-Starling, a high-end Personal Air Vehicle (PAV).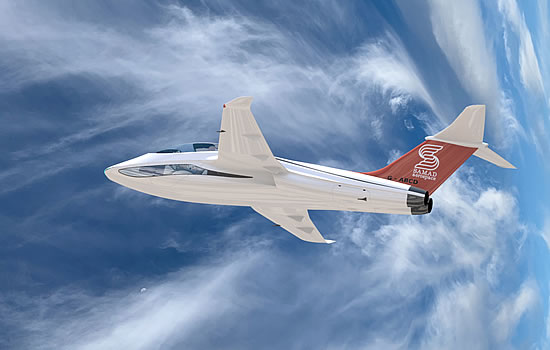 RVL Group introduces King Air 'quick change' to increase cargo capacity
Specialist aviation services provider RVL, based at the expanding East Midlands Airport cargo hub, took delivery of its new Beechcraft King Air B200 aircraft in May.
Airbus reveals new zero-emission concept aircraft
Airbus has revealed three concepts for the world's first zero-emission commercial aircraft which could enter service by 2035. These concepts each represent a different approach to achieving zero-emission flight, exploring various technology pathways and aerodynamic configurations in order to support the Company's ambition of leading the way in the decarbonisation of the entire aviation industry.