Gulfstream expands completions operations in St. Louis
Gulfstream will expand completions operations at its St. Louis Downtown Airport facility, increasing production of custom cabinetry and exterior paint capacity for Gulfstream's in-demand large-cabin aircraft.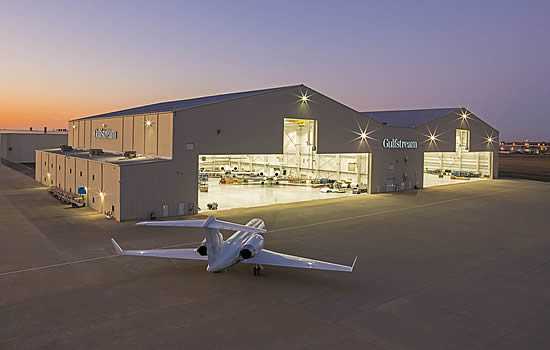 Pilatus presents the uniquely versatile PC-24 cabin
A business jet designed for flexible use must have an interior which can be reconfigured to suit different missions. To demonstrate this flexibility, Pilatus has produced a video which presents the different configuration possibilities of the PC-24 Super Versatile Jet.
Embraer delivers 1500th Ipanema aircraft amid year of record sales A technological icon in Brazilian agriculture with five decades of operation, Embraer has delivered the 1500th Ipanema agricultural aircraft

.

The aircraft, which received a commemorative painting alluding to this historical moment and references to national agribusiness, was received by the rancher

Carla de Freitas

, owner of Agropecuária Bela Vista, based in Vilhena in the state of Rondônia.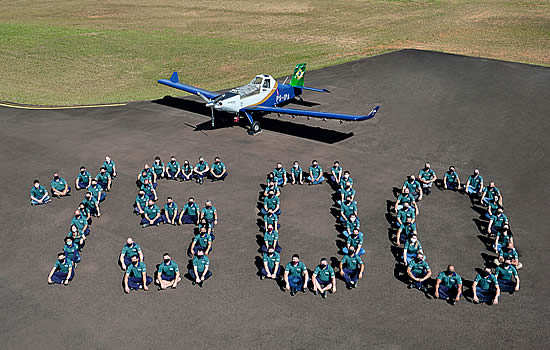 Daher reimburses its loan guaranteed by the French government
Daher has completed the company's total reimbursement of the €110m French government guaranteed loan (Prêt Garanti par l'État, PGE) granted in June 2020, while also securing funding of €180m from new American investors and from its banking pool.
A new era for Bombardier as Wichita facility is designated US HQ
Bombardier announced this week that its Wichita facility is designated as its new US Headquarters, underscoring the site's growth and multi-disciplinary expertise.
Textron completes acquisition of Pipistrel
Textron Inc. has closed its acquisition of PIPISTREL d.o.o., PIPISTREL VERTICAL SOLUTIONS d.o.o. and PIPISTREL ITALIA S.R.L., known collectively as Pipistrel, an award-winning pioneer and global leader in electrically powered aircraft.
Daher launches the TBM 960 very fast turboprop aircraft with digital power
Daher has unveiled the latest high-end version of its TBM pressurized single turboprop aircraft family - the TBM 960 - which incorporates Pratt & Whitney Canada's advanced PT6E-66XT engine and a fully digital e-throttle, along with a digitally-controlled cabin that incorporates an all-new environmental control system, LED ambience lighting and electrically-dimmable windows.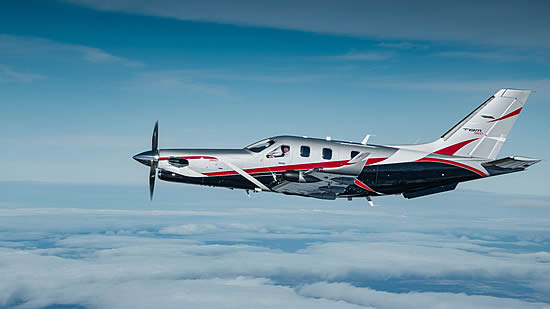 First Cessna Citation M2 Gen2 enters service following FAA certification
Textron Aviation is celebrating the first delivery of the Cessna Citation M2 Gen2 light jet, following the completion of Federal Aviation Administration type certification.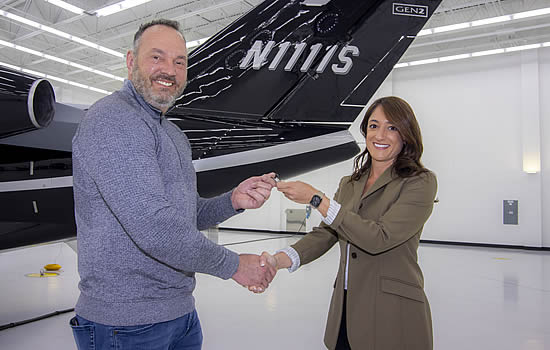 Pilatus posts record deliveries in 2021
Despite the challenging circumstances of 2021, Pilatus has announced a new production record of 152 aircraft deliveries, sales of 1.3 billion Swiss francs, an operating result of 210 million and incoming orders worth 1.7 billion francs.
Celebrating the delivery of VistaJet's 10th, and Bombardier's 100th Global 7500
VistaJet and Bombardier have celebrated a milestone delivery of the industry flagship Global 7500 aircraft. The celebration which took place at Bombardier's Laurent Beaudoin Completion Centre in Montréal on Tuesday (March 29) marked Bombardier's 100th delivery of the ultra-long-range jet, and VistaJet's 10th, making it the largest operator of Global 7500 aircraft in the world.
Independent study indicates Bombardier contributed $5.7bn to Canada's GDP in 2021
A newly released independent assessment by PwC Canada highlights the significant economic and social impact of Bombardier's manufacturing activities in Canada, Québec and Ontario.
Textron to acquire electric aircraft pioneer Pipistrel
Textron Inc., home to the Cessna, Beechcraft, and Bell aviation brands, has entered into an agreement to purchase Pipistrel, an award-winning pioneer and global leader in electrically powered aircraft, based in Slovenia and Italy.
Dassault Falcon 6X successfully completes cold soak trials
The Falcon 6X has completed cold weather testing, passing another major milestone towards certification, expected later this year. The test team of engineers consisting of technicians and pilots from Dassault Aviation and engine manufacturer Pratt & Whitney Canada endured bone-chilling temperatures as low as -37°C (-35° F) during the long trial runs in Iqaluit, a tundra town in the far north of Canada.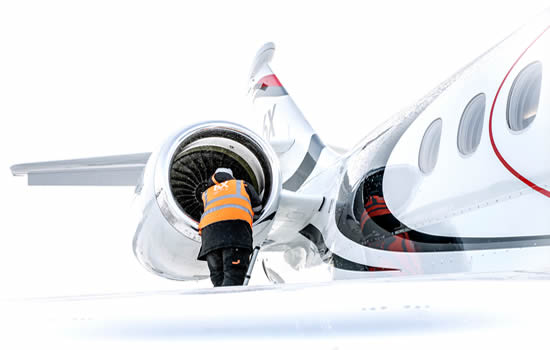 Additional enhancements for Gulfstream G280
Gulfstream is continuing to invest in its super-midsize Gulfstream G280 with the addition of an even lower cabin altitude and new LED exterior lights.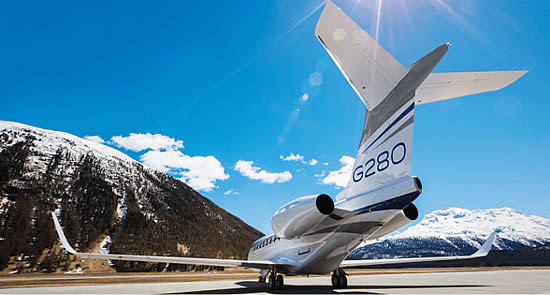 Phenom 300 series tops decade of product excellence with 10th consecutive year as best-selling light jet
Embraer has achieved a monumental milestone as the Phenom 300 series became the world's best-selling light jet for the 10th consecutive year and the most delivered twinjet of 2021, according to numbers released by the General Aviation Manufacturers Association (GAMA).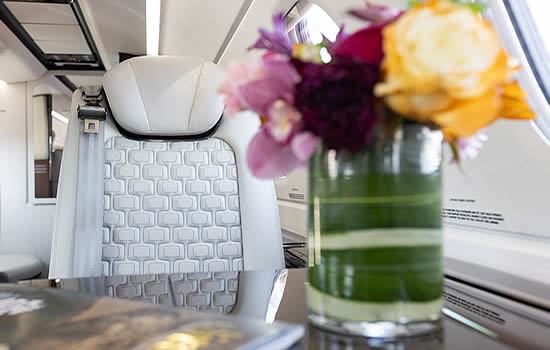 Textron Aviation rolls out its new Cessna SkyCourier
Textron Aviation celebrated the rollout of the first production unit of the twin-engine, large-utility turboprop, the Cessna SkyCourier, at its manufacturing facility in Wichita.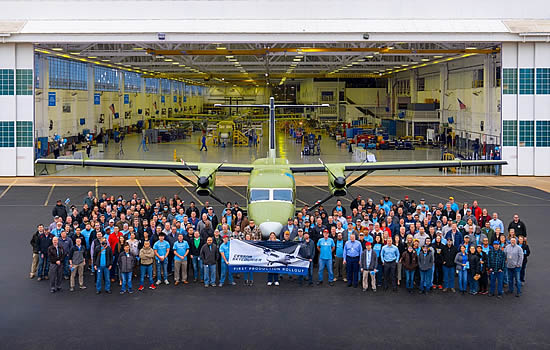 Cessna Turbo Skylane returns to Textron's piston product lineup
Textron Aviation has announced the return of the Cessna Turbo Skylane T182T to its legendary piston product lineup, updated with the latest avionics suite and interiors.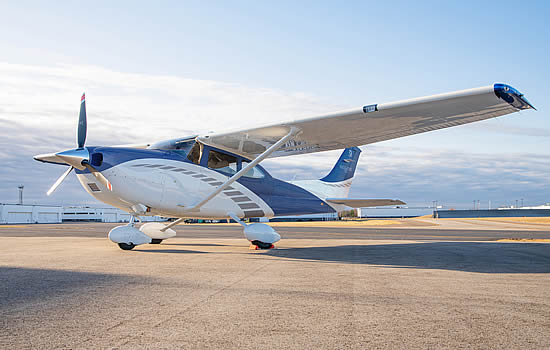 AirCar receives Certificate of Airworthiness
AirCar, the dual-mode car-aircraft vehicle, has been issued a Certificate of Airworthiness by the Slovak Transport Authority, following the successful completion of 70 hours of rigorous flight testing compatible with European Aviation Safety Agency (EASA) standards, with over 200 takeoffs and landings.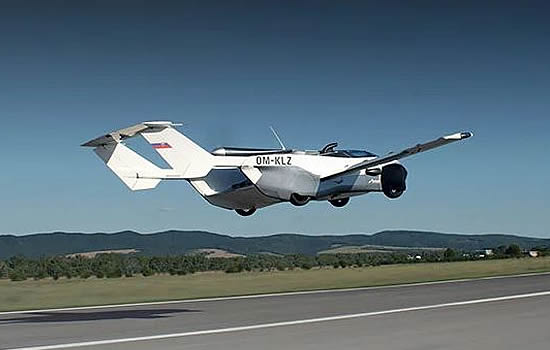 Bye Aerospace eFlyer 800 program advances
Bye Aerospace, developer of the eFlyer 800, announced that production backlog has increased to 135 purchase deposit and option total agreements for the all-electric twin-motor eFlyer 800 targeted for the regional airline market.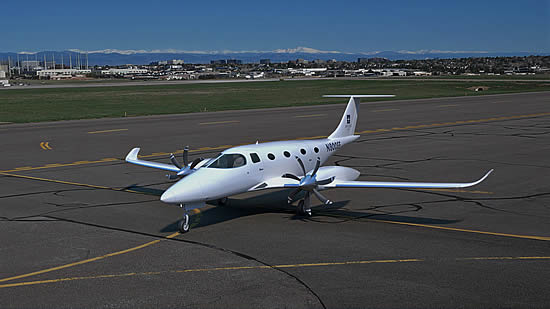 Airbus and partners to establish aircraft lifecycle centre in China
Airbus has signed a Memorandum Of Understanding (MOU) with the city of Chengdu and Tarmac Aerosave for the development of the first sustainable aircraft "lifecycle" service centre in China.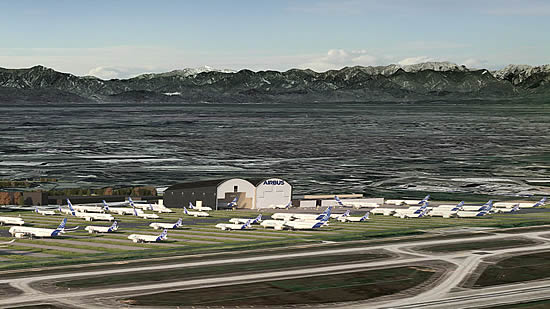 Gulfstream Customer Support marks successful year of expansion and continued investment
Gulfstream Aerospace Corp. has recognized the many accomplishments achieved by Gulfstream Customer Support in 2021, including facility and service expansions, increased investment in customers and continued success in sustainability.
AutoFlight starts in Europe

:

Airtaxi 'Prosperity I' targets certification by 2025
AutoFlight, the Chinese eVTOL pioneer, continues its global expansion and establishes its first location in Europe: A team led by former Airbus manager Mark R. Henning is now ramping up at Augsburg Airport in Germany.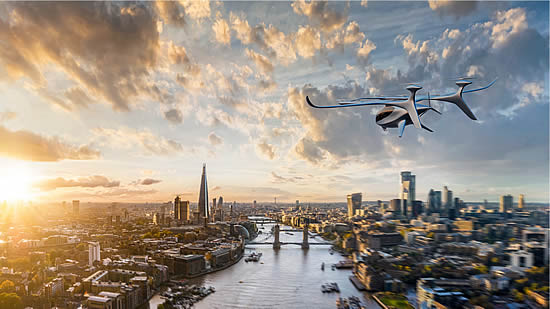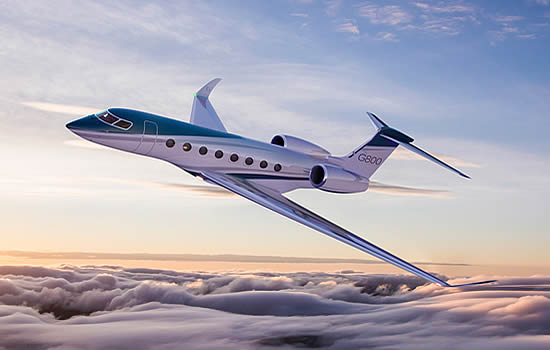 Gulfstream G700 caps successful and sustainable year in flight test
Gulfstream's all-new G700 has made great strides in its flight-test program and capped 2021 with additional accomplishments, including the use of a sustainable aviation fuel (SAF) blend on 83% of G700 flights launched from the Savannah-based Gulfstream Flight Test Center.
Double celebration for Bombardier - NetJets accepts first Global 7500 as Bombardier delivers 1,000th Global aircraft
Bombardier has announced the delivery of the 1,000th Global aircraft. The major milestone was reached as the NetJets team led by Patrick Gallagher, President, Sales, Marketing and Services, took delivery of the private aviation company's first Global 7500 business jet.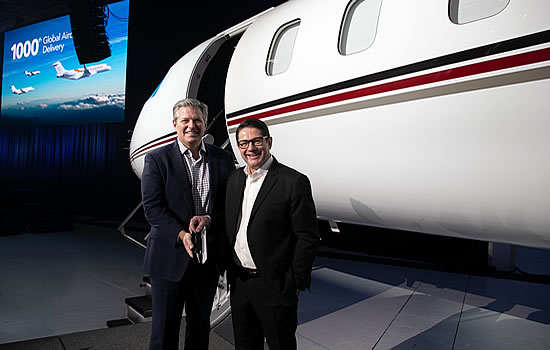 Gulfstream G500 and G600 demonstrate steep approach, celebrate certification milestones
Gulfstream has announced performance accomplishments for its next-generation Gulfstream G500 and Gulfstream G600. Both aircraft successfully demonstrated steep-approach landings into London City Airport in England, as well as Lugano Airport and Sion Airport in Switzerland. The milestone demonstrations of low-speed handling and short-field landing capability were celebrated with a new city-pair record run.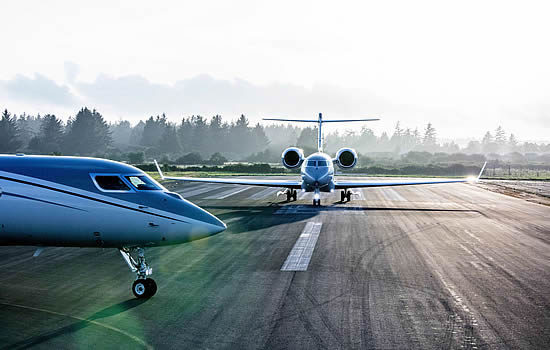 Eve and Sydney Seaplanes announce partnership to bring UAM services to Sydney with an initial order of 50 eVTOLs
Eve Urban Air Mobility Solutions (Eve), an Embraer company, and Sydney Seaplanes, a leader in the transition to sustainable aviation, have announced a partnership that will lay the foundation for new electric air taxi operations in Greater Sydney.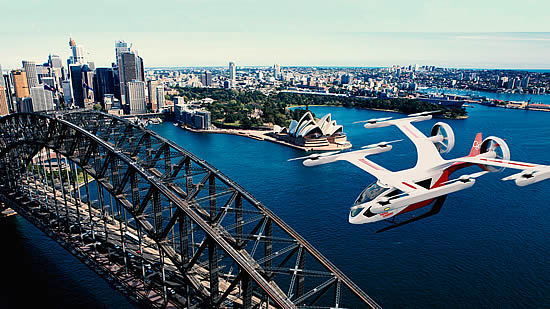 First flight of the Beechcraft Denali
Textron Aviation's new single-engine turboprop, the Beechcraft Denali, took to the skies for the first time on Tuesday (23rd November).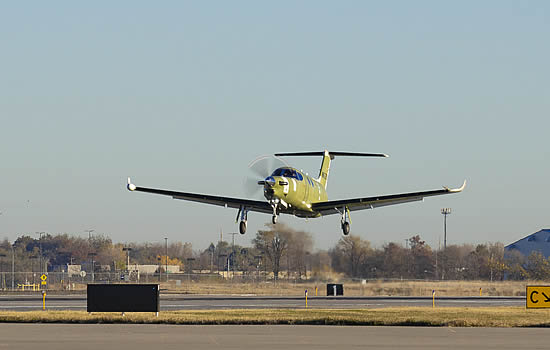 Gulfstream to build sustainable service center in Arizona
Gulfstream announced this week that it will construct a new aircraft service center at the Phoenix-Mesa Gateway Airport, its first facility in Arizona.