Faradair and its Hybrid Electric aircraft to set up home at Duxford Airfield UK Faradair, early UK pioneer of innovative air mobility, has announced it is relocating its HQ and its sustainable aircraft prototype, the BEHA (Bio Electric Hybrid STOL Aircraft) project to the iconic Duxford airfield in Cambridgeshire.
Bye Aerospace closes $10m in funding Bye Aerospace, developer of the all-electric eFlyer family of FAA Part 23-certified aircraft, announced completion of a $5m strategic investment by a venture capital group earlier this year.
Boom Supersonic to roll out historic XB-1 demonstrator October 7th More than 50 years after Concorde first took flight, a brand new supersonic jet is preparing for take off. Boom Supersonic, the aerospace company building the world's fastest airliner has announced that its supersonic demonstrator, XB-1, will roll out on October 7th, 2020.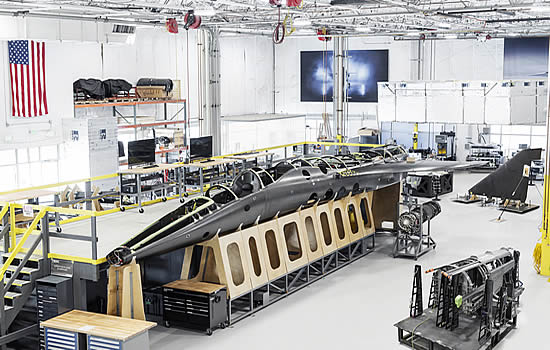 Challenger 350 reaches milestone 350th delivery
Bombardier is celebrating the 350th delivery of its beloved and best-selling Challenger 350 business jet, which continues to evolve and solidify its market-leading status.
Embraer announces further cabin enhancements for Praetor 500 and 600 Embraer has announced a series of breakthrough cabin enhancements for its Praetor 500 midsize and Praetor 600 super-midsize business jets.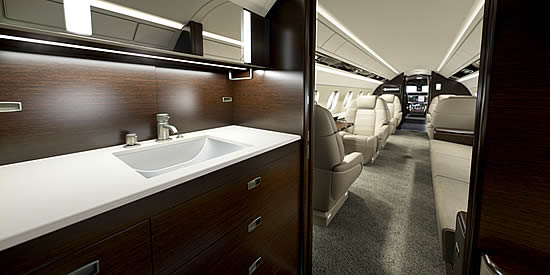 200th G280 enters service Gulfstream's 200th super-midsize Gulfstream G280 business jet has entered service. As of April 2020, the in-service G280 fleet had accrued nearly 236,100 flight hours and completed more than 145,000 landings.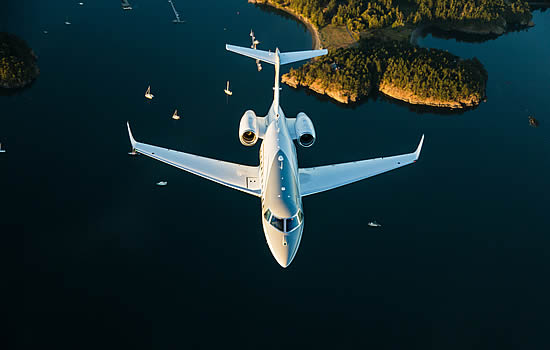 Daher extends its Kodiak aircraft sales network for Asia
Daher has announced the appointment of two Kodiak aircraft sales representatives for Asia: PT Auvia Gaya Perkasa in Indonesia; and JetHQ providing coverage across the Indian subcontinent.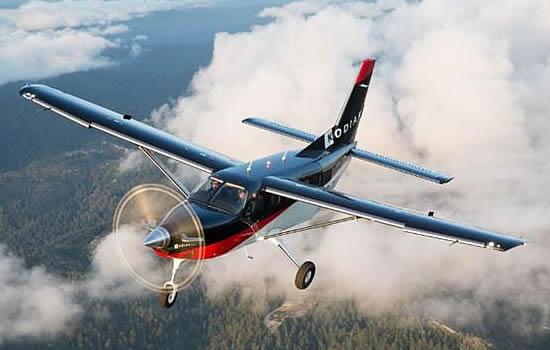 Daher introduces HomeSafe emergency autoland system for TBM 940
Daher has unveiled technical details for its 2020 TBM 940 very fast turboprop aircraft which is equipped with HomeSafe - an emergency system that automatically brings the airplane to a runway touchdown if the pilot becomes incapacitated.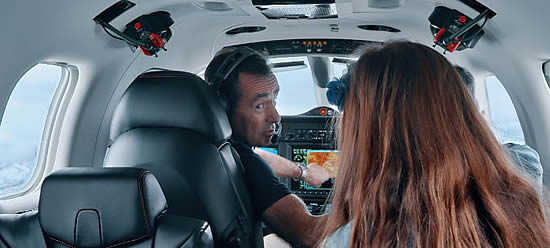 Gulfstream G700 development accelerates
The second and third all-new Gulfstream G700 test aircraft have taken flight, further advancing toward certification and customer deliveries of the industry's new flagship.
Gulfstream G600 receives EASA approval Gulfstream's award-winning Gulfstream G600 has earned type certificate approval from the European Union Aviation Safety Agency (EASA), enabling aircraft registrations and deliveries to begin for EU customers.
Triple certification for Embraer's Phenom 300E Embraer's new Phenom 300E - the fastest and longest-ranged single-pilot jet, capable of reaching Mach 0.80 - has been granted its Type Certificate by ANAC (National Civil Aviation Agency of Brazil), EASA (European Union Aviation Safety Agency) and the FAA (Federal Aviation Administration).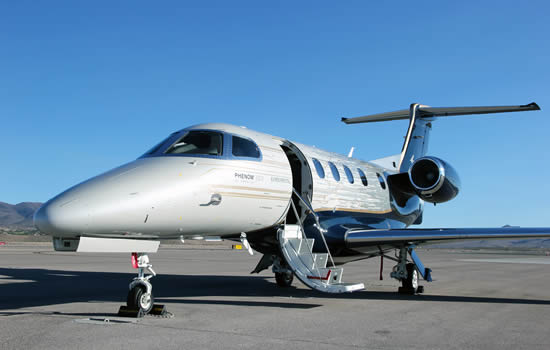 Embraer to collaborate on technologies and solutions to combat COVID-19
Embraer is working in partnership with companies and research centers on technologies that can increase the availability of equipment and solutions to combat COVID-19 in Brazil.
Bombardier halts production in Canada and Belfast
In support of recent mandates from the Governments of Quebec and Ontario to help slow the spread of the COVID-19 pandemic, Bombardier has suspended all non-essential work in Canada until April 26th and in Belfast, until April 20th.
VoltAero takes e-aviation to new heights
VoltAero has marked a significant milestone in developing its all-new family of Cassio e-aircraft with initiation of flight testing using Safran Electrical & Power's ENGINeUS smart electric motors.

Challenger 350 is world's most delivered super mid-size bizjet for the sixth consecutive year
Bombardier's leading Challenger 350 business jet has extended its impressive market performance as the world's most delivered business jet in the super mid-size segment for the last six years.

Daher unveils new features for 2020 TBM 910 and 940
Daher has outlined the primary new features for the Model Year 2020 versions of its TBM 910 and TBM 940, which further enhance the experience for passengers and pilots aboard the company's very fast turboprop aircraft.
Bombardier chooses bizav over locos Bombardier has made the strategic decision to focus exclusively on business aviation and plans to accelerate its deleveraging through the sale of its rail business.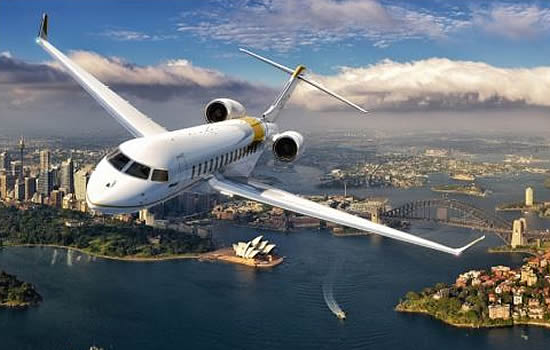 Gulfstream G700 makes first flight Gulfstream's all-new G700 has made its first flight, demonstrating the program's maturity and officially launching the rigorous flight-test program of the most spacious jet in the industry with the longest range at the fastest speeds.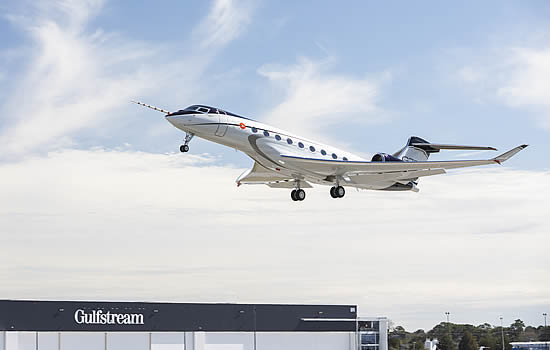 A truly Super Versatile jet! Pilatus has obtained full rough field certification for the PC-24 Super Versatile Jet. Following certification for operations on dry sand and gravel in 2018, a comprehensive post-certification test campaign was conducted throughout 2019 to certify the Super Versatile Jet for operation on unpaved runways and in differing conditions. With immediate effect, all PC-24s may now also be operated on wet and snow-covered unpaved runways.
Daher's 'finishing touch' on the 300th TBM 900-series Daher delivered its 300th TBM 900-series very fast turboprop aircraft and added a personalized paint scheme as a 'finishing touch' for its owners.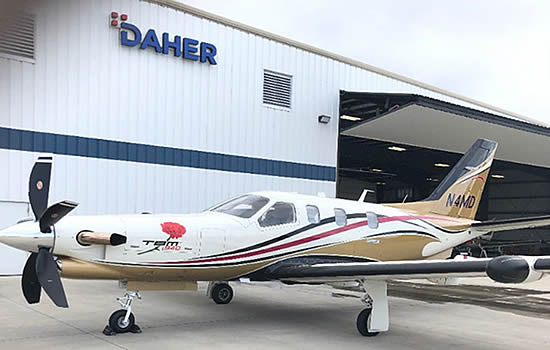 Spanish Air Force buys PC-21 training system including 24 aircraft The Spanish Air Force, Ejército del Aire, is the third European air force to opt for the Swiss-produced PC-21, the Next Generation Trainer. Pilatus has committed to delivering a total of 24 PC-21s to Spain. The single-engine turboprop trainer aircraft will replace the Casa C-101 jet trainers used since 1980.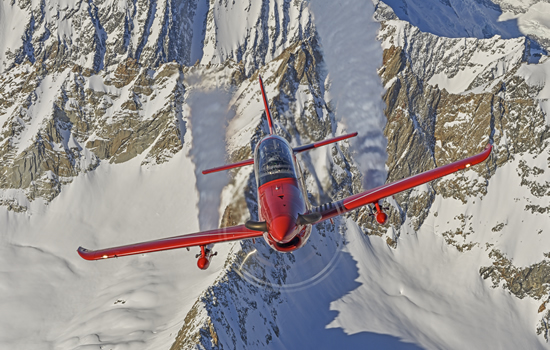 Phenom 300E becomes first single-pilot jet to reach Mach 0.80 Embraer's Phenom 300 series, the most successful business jet of the past decade, is made even better with enhancements in performance, comfort and technology.
Boeing and Embraer welcome Brazilian approval Boeing and Embraer have welcomed the unconditional approval of their strategic partnership by the Administrative Council for Economic Defense (CADE)'s General-Superintendence (SG) in Brazil.
Daher logs sales of 68 turboprop aircraft in 2019 from its TBM and Kodiak product lines Daher has announced the 2019 business results for its expanded turboprop-powered aircraft family, with the company logging sales of 48 TBMs in the TBM 910 and TBM 940 versions, along with 20 Kodiak 100 Series II airplanes.