E195-E2 receives Steep Approach certification for London City Airport
Embraer's cleaner, quieter, new generation aircraft and most advanced jet to date, the E195-E2, has received certification for Steep Approach into London City Airport (LCY) from EASA.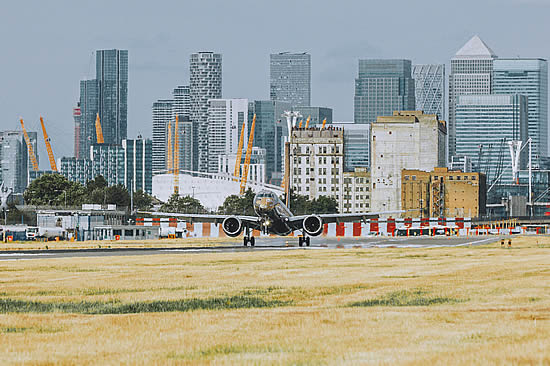 ---
---
Bombardier delivers seventh Global for Saab's GlobalEye airborne surveillance platform
Bombardier Defense has delivered the seventh Global aircraft to defense and security company Saab, ready to be transformed into Saab's Airborne Early Warning and Control (AEW&C) solution known as GlobalEye.
---
Textron Aviation wins $100m US Army contract to sell turboprops to partner nations
Textron Aviation announced it has been awarded a contract by the US Army Contracting Command, Redstone Arsenal, AL, for Cessna SkyCourier, Cessna Grand Caravan EX, Beechcraft King Air 360 and Beechcraft King Air 260 turboprop aircraft in support of Foreign Military Sales (FMS).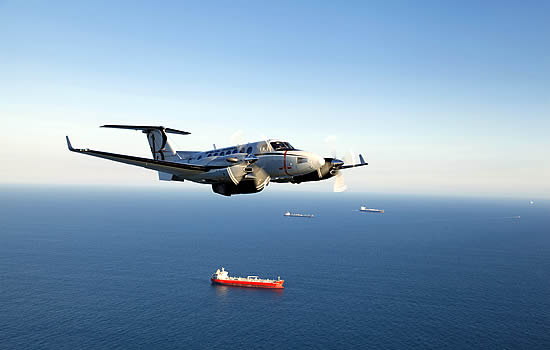 ---
Gulfstream completes nextgen manufacturing facility expansion
Gulfstream has announced the completion of its latest strategic expansion, the Savannah-based precision manufacturing facility for the Gulfstream G400, Gulfstream G500 and Gulfstream G600. This expansion increases the facility's capacity by 142,000 square feet/13,192 square meters.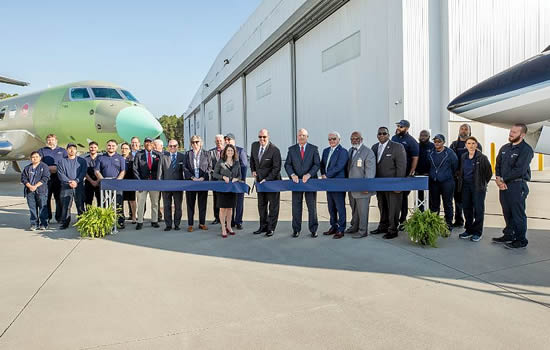 ---
Bombardier Defense delivers Global 6000 to USAF Battlefield Airborne Communications Node program
Bombardier recently celebrated the seventh delivery of a Global 6000 aircraft to the US Air Force (USAF) Battlefield Airborne Communications Node (BACN) program at the company's Hartford Service Centre, in Connecticut.
---
Honda reveals name and key milestones of new light jet: HondaJet Echelon
Honda Aircraft Company revealed "HondaJet Echelon" as the official name of its new light jet at 2023 National Business Aviation Convention and Exhibition (NBAA-BACE).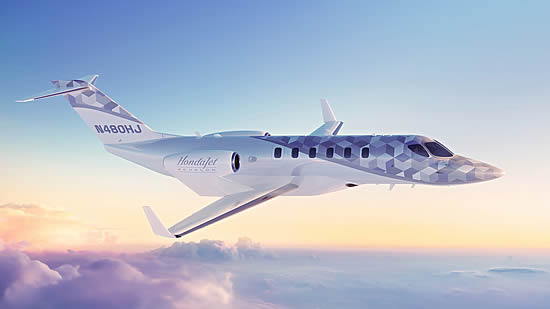 ---
ACJ TwoTwenty makes its NBAA-BACE debut
The Airbus Corporate Jets' ACJ TwoTwenty is making its NBAA-BACE debut this year and is on display at Static #AD_07. The aircraft is creating a new market segment, the 'Xtra Large Bizjet,' by emphasizing cabin space, range, and technology at a similar price point to ultra-long-range jets.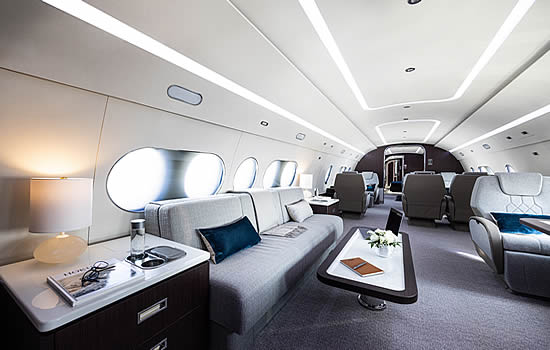 ---
Embraer unveils all-new Phenom 100EX ahead of NBAA-BACE
Embraer has unveiled the Phenom 100EX business jet, the company's latest evolution from the Phenom 100 series, which has served its loyal customers since 2008 with over 400 aircraft in operation.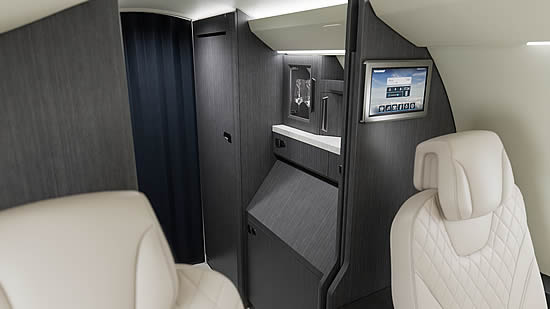 ---
Pilatus unveils upgraded PC-24 with boosted range and payload
Beginning with new aircraft deliveries in 2024, Pilatus has extended the payload-range capability of its Super Versatile Jet to achieve a maximum range with six passengers of 2,000 nautical miles (3,704 kilometers).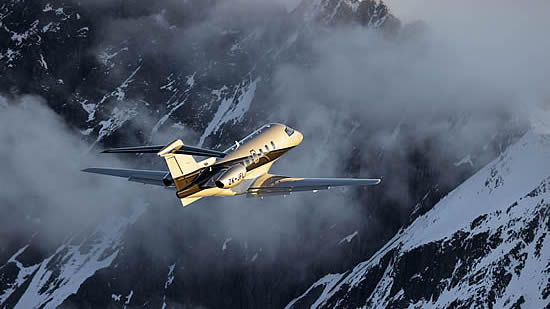 ---
Gulfstream G500 gains FAA steep-approach certification
Gulfstream's clean-sheet, next-generation Gulfstream G500 has been certified for steep-approach operations by the US Federal Aviation Administration, giving the aircraft access to some of the world's most challenging airports.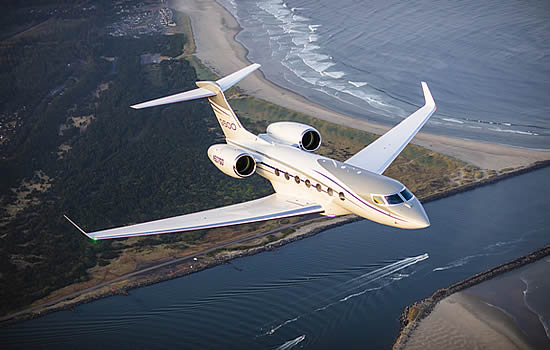 ---
Cirrus celebrates grand opening of its Innovation Center in Duluth
Cirrus Aircraft has announced the grand opening of its Innovation Center located at its headquarters at the Duluth International Airport (KDLH) in Minnesota.
---
UK production of iconic Islander aircraft begins at Britten-Norman
British aircraft manufacturer, Britten-Norman, has begun UK production of the Islander, the world-leading sub-regional aircraft, having shifted its manufacturing back to the UK from overseas.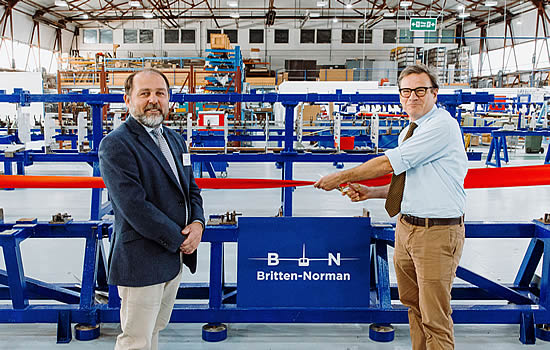 ---
Textron and NetJets sign record-breaking fleet agreement for up to 1,500 Cessna Citation jets
Textron Aviation and NetJets have announced a record-breaking fleet agreement for the option for NetJets to purchase up to 1,500 additional Cessna Citation business jets over the next 15 years.
Textron announces confirmed order for first 20 Cessna Grand Caravan EXs from Surf Air Mobilty
Textron Aviation announced that Surf Air Mobility Inc. has confirmed its order and paid the deposit for the first 20 Cessna Grand Caravan EX aircraft to be purchased under its previously announced initial fleet order of up to 100 aircraft with options for 50 additional aircraft.
Australia's Torres Strait Air confirms $25m deal to order 10 new Britten-Norman Islanders
Australian Air Charter Operator Torres Strait Air has signed an LOI with Britten-Norman to order 10-new Islander aircraft as part of a 5-year fleet renewal programme valued at $25m

.

---
ATR aims to have fleet of 25+ ATR 72-600s in Korea
Regional aircraft manufacturer ATR plans to further contribute to Korea's domestic and short-haul international air transportation market, with the aim of having an in-country fleet of 25-30 highly-efficient ATR 72 aircraft within the next seven years.
---
Elfly Group secures grant from Norwegian Government agency to develop prototype of its all-electric seaplane
Norway's Elfly Group is to forge ahead with the production of a full-scale prototype of its all-electric commercial seaplane, the Noemi (No-Emissions) following this week's confirmation of an $8m-plus grant from Enova SF, the country's Ministry of Climate and Environment.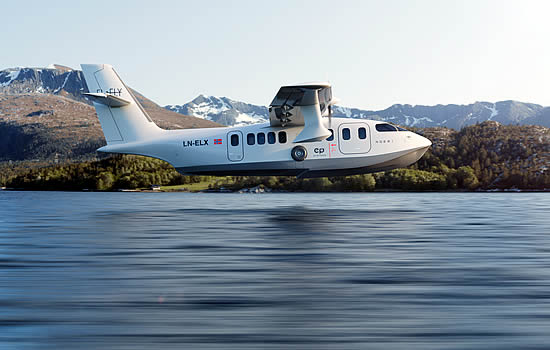 ---
Levaero delivers latest Pilatus PC-12 NGX to Jetport in Hamilton
Levaero Aviation, the exclusive dealer of Pilatus aircraft in Canada, has announced the delivery of a brand-new Pilatus PC-12 NGX to Jetport, based in Hamilton, Ontario.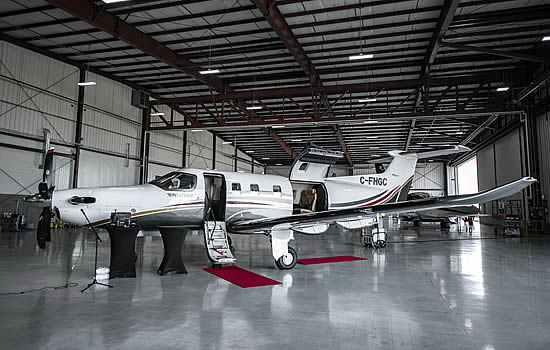 ---
G550 completes 1 millionth flight
Gulfstream Aerospace has announced that the high-performing G550 fleet recently completed its 1 millionth landing, proving the long-lasting durability of the aircraft and its continued performance excellence. To date, the G550 fleet has logged 2.6 million flight hours.
Spirit Air India signs LoI to acquire six new Britten-Norman Islanders
India-based domestic commuter airline Spirit Air has signed a Letter of Intent for the purchase of 6 factory new BN2T-4S turboprop Islander aircraft from UK aircraft manufacturer, Britten-Norman

.
---
Surcar Airlines selects ZeroAvia engines for clean seaplane flights in the Canary Islands
ZeroAvia has announced that it has signed an agreement to provide its ZA600 hydrogen-electric engines to new operator Surcar Airlines as it looks to bring green flights to the Canary Islands.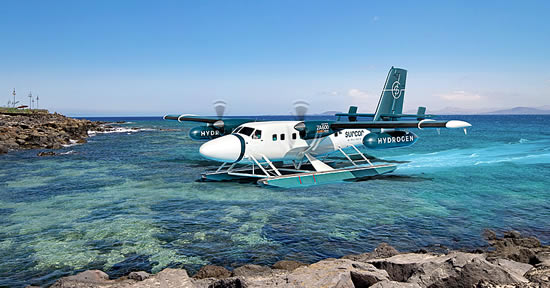 ---
Pipistrel appoints Elemental Aviation to expand US distribution network
Pipistrel, a Textron company, has expanded its US distribution network with the appointment of a third regional distributor, Elemental Aviation, for the West Coast.
---
Second Gulfstream G800 takes flight
The first test flight of Gulfstream's second G800 took place on, July 15th, at 9:27 am. The aircraft flew for 3 hours and 26 minutes and reached a top speed of Mach 0.935.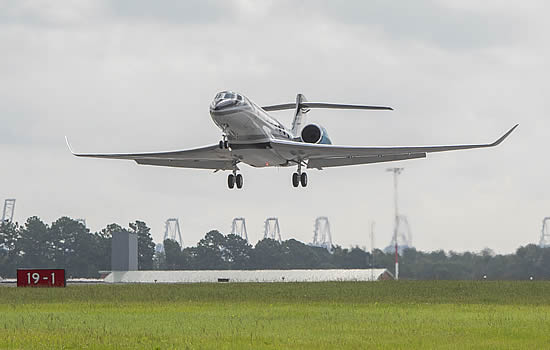 ---
First PC-12 NGX now flying in Japan
The first PC-12 NGX has been handed over to OpenSky Inc., the Japanese Private Jet Membership company. From now on, the single-engine turboprop with its unique Asian-style design will carry passengers to destinations all over Japan.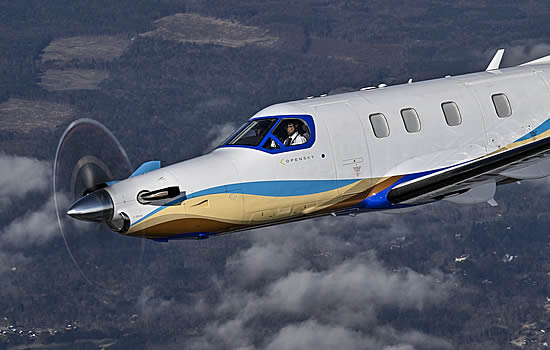 ---
Daher closes acquisition of AAA
Daher has announced the closing of its acquisition of France's AAA (Assistance Aéronautique et Aérospatiale). By bringing together the activities of AAA and Daher - both of which are top-ranked companies in industrial services for civil and defense aerospace - the combination will create a leader in this very dynamic marketplace.
Gulfstream G280 cleared for Riviera operations
Gulfstream's super-midsize G280 has been cleared for operations at France's Airport of the Gulf of Saint-Tropez located in La Môle. The aircraft recently flew several takeoff and landing demonstrations at the short-field airport.
---
De Havilland Canada launches the DHC-6 Twin Otter Classic 300-G
De Havilland Aircraft of Canada announced the launch of the DHC-6 Twin Otter Classic 300-G at the Paris International Air Show this week with combined purchase agreements and letters of intent totaling 45 aircraft.

---
EcoPulse makes first public appearance at the Paris Air Show
EcoPulse, the hybrid-electric distributed propulsion aircraft demonstrator jointly developed by Daher, Safran and Airbus, made its first public appearance at the Paris Air Show. After succeesfully passing ground tests, the demonstrator will perform its first flight with hybrid-electric propulsion later this year.
---
Elfly Group presents its pure, all-electric seaplane design "Noemi"
Norway's Elfly Group proudly presented its new design of its pure, all-electric commercial seaplane, dubbed NoEmi - for No Emission - in Oslo on June 14th.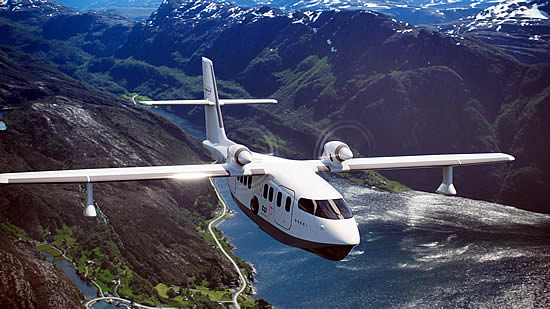 ---
Britten-Norman gives green light to UK aerospace manufacturing
UK aircraft manufacturer Britten-Norman has revealed plans to increase production rates and to repatriate aircraft production to its historic home in Bembridge on the Isle of Wight.
Honda moves forward with launch of new light jet
Honda Aircraft Company has announced that it will "commercialize" the HondaJet 2600 Concept, an all-new light jet that was first introduced at NBAA-BACE 2021. The company also said it will target type certification in 2028 for the new light jet, which represents a new product line for Honda Aircraft Company and will be offered alongside its existing very light jet model, the HondaJet Elite II.
Pipistrel expands presence in Africa with appointment of Absolute Aviation
Pipistrel, a Textron company, is bolstering its African sales network with the appointment of Absolute Aviation, headquartered at Lanseria International airport in South Africa, as its distributor to 11 countries across southern and central Africa.
---
Textron delivers first passenger unit of Cessna SkyCourier large-utility turboprop
Textron Aviation has announced the recent delivery of the first passenger unit of the twin-engine, large-utility turboprop, the Cessna SkyCourier, for use by Western Aircraft, Inc., doing business in Hawaii as Lāna'i Air. The company offers luxury air service connecting Oahu to the island of Lāna'i.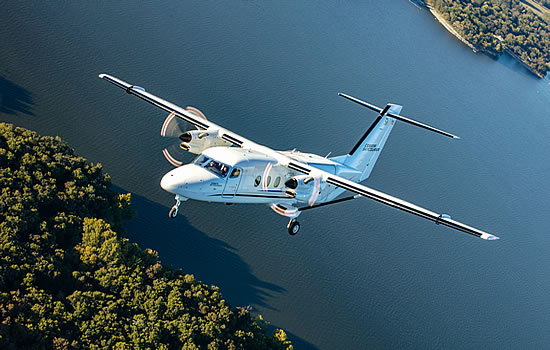 ---
Gulfstream G800 makes continental debut
The all-new ultralong-range Gulfstream G800 made its Continental debut last week, arriving in Geneva for the 2023 European Business Aviation Convention & Exhibition. The aircraft, the first G800 flight test article, flew from Savannah to Geneva on a blend of sustainable aviation fuel (SAF) from Gulfstream's dedicated supply. To date, all G800 test flights originating from Gulfstream's Savannah headquarters have flown on an SAF blend.
---
Textron unveils newest addition to bestselling business jet family: Cessna Citation Ascend
Textron Aviation has announced the newest Cessna Citation business jet in the legendary 560XL series - the Cessna Citation Ascend. Unveiled on the eve of EBACE2023, the Citation Ascend is designed to bring an entirely new cockpit, improved performance and a more luxurious cabin to the midsize business jet market.
---
Pilatus hands over the 2,000th PC-12 to PlaneSense
Pilatus handed over the 2,000th PC-12 this week to its longstanding US customer, PlaneSense, during a ceremony at the company's headquarters in Stans, Switzerland, attended by over 2,000 employees.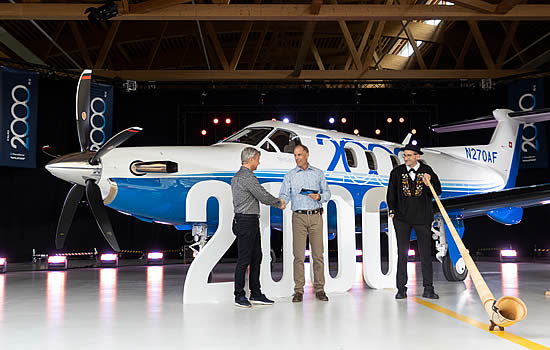 ---
Dassault celebrates 60 years of Falcon business jets as advanced new models prepare to take the stage
Already well known for the sleek Mirage fighters, Dassault - the man and the company - proved the adage once again on May 4th 1963, with the first flight of the Mystère 20, the company's first business jet. With an eye toward the sizable American market, the Mystère 20 would soon be rebranded the Falcon 20.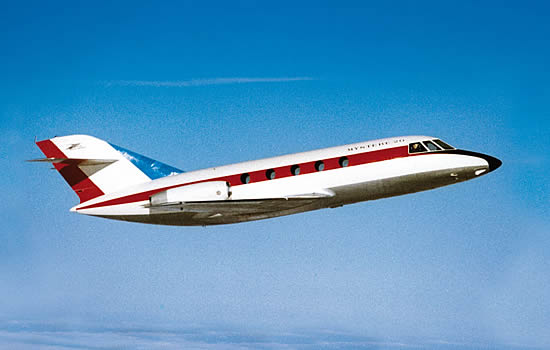 ---
First ever ACJ TwoTwenty delivered
Comlux has delivered the world's first ACJ TwoTwenty with a brand new cabin certified by the European Aviation Safety Agency (EASA) to FIVE Hotels and Resorts.
---
Pilatus PC-12 fleet surpasses ten million flight hours
With almost 2,000 PC-12s delivered, the global fleet of Pilatus' popular single-engine turboprop has officially accumulated more than ten million flight hours.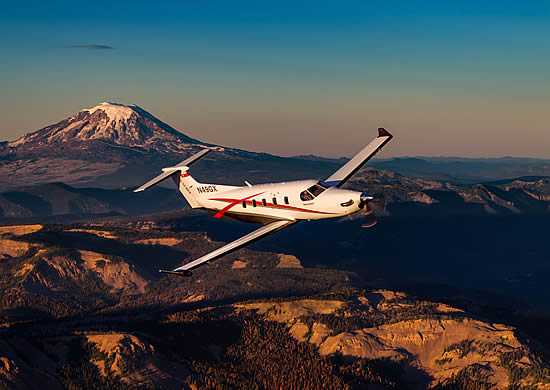 ---
Gulfstream appoints Edmiston as international sales rep for UK and Channel Islands
Gulfstream Aerospace Corp. has appointed leading yacht brokerage and management company, Edmiston, as the authorized international sales representative (ISR) for Gulfstream business aircraft sales activities in the United Kingdom and Channel Islands.
---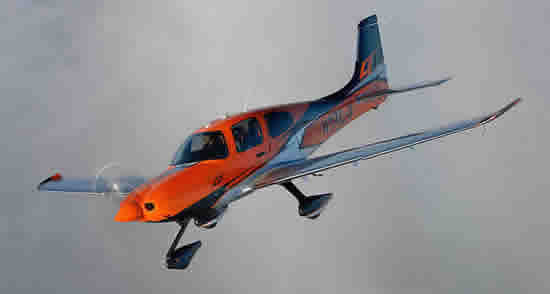 ---
Gulfstream service expansions continue in Savannah
Gulfstream has announced the continued expansion of its Customer Support Savannah-based MRO footprint at Savannah/Hilton Head International Airport.
Pipistrel boosts US distribution network with appointment of Lanier Flight Center
Pipistrel, a Textron company, has expanded its US distribution network with the appointment of Lanier Flight Center as its distributor for five southeastern states.
---
Spanish Air Force buys another 16 PC-21s and associated simulators
Following its purchase of 24 PC-21s in early 2020 and delivery of the final aircraft of that order in mid-2022, the Spanish Air Force, Ejército del Aire, has now decided to buy another 16, becoming the largest PC-21 operator in Europe.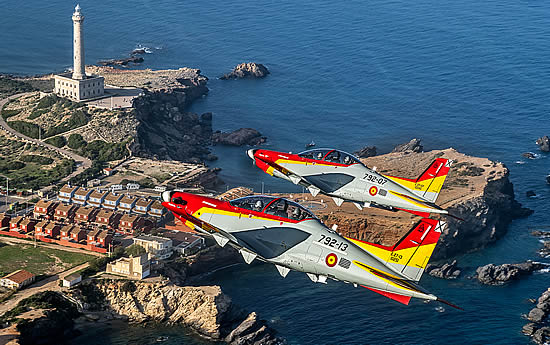 Pilatus reports one of its best years ever
The 2022 financial year was a very successful one for Pilatus, benefitting from high demand, despite the unpredictable period. With sales of 1.3bn Swiss francs, operating income of 226m Swiss francs and orders worth 1.6bn Swiss francs, Pilatus achieved a very positive set of results.
---
ATR and Pratt & Whitney Canada combine efforts to achieve 100% SAF readiness for PW127-powered ATR aircraft
Pratt & Whitney Canada and leading regional aircraft manufacturer ATR, have announced an agreement to collaborate to achieve 100% Sustainable Aviation Fuel (SAF) readiness in PW127 series engines by 2025, including the new PW127XT.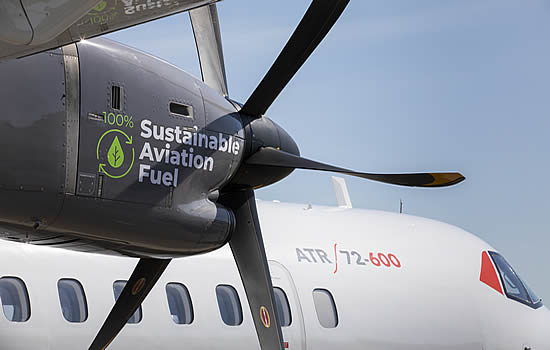 Pipistrel selects Lincoln Park Aviation as a US distributor
Pipistrel, a Textron company, has announced Lincoln Park Aviation (LPA), a leading General Aviation sales, maintenance and consulting provider, as its distributor for 15 states in the eastern United States.
---
Embraer Bandeirante

:

the Brazilian aircraft celebrates 50 years of operation
An icon of regional aviation and precursor of the modern Brazilian aeronautical industry, the EMB 110 Bandeirante aircraft is celebrating 50 years of operation. The model entry into service took place on February 9th, 1973, when the first aircraft was delivered to the Brazilian Air Force (FAB), in a ceremony held at the Embraer factory in São José dos Campos.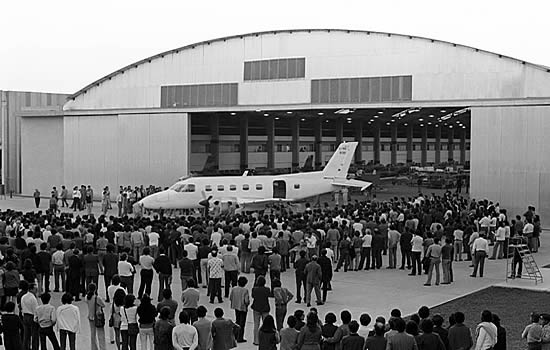 ---
Daher announces its 2022 performance
In a complex global context, Daher has announced the 2022 results for a year marked by growth in all its activities, during which the company consolidated the positioning as a North American player and as a benchmark for innovation in its markets.
---
Boeing and Atlas Air celebrate delivery of final 747 - an airplane that transformed aviation and global air travel
Boeing and Atlas Air Worldwide joined thousands of people - including current and former employees as well as customers and suppliers - to celebrate the delivery of the final 747 to Atlas, bringing to a close more than a half century of production.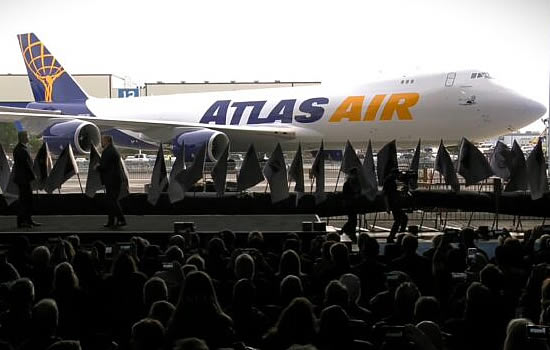 ---