Pilatus reports strong demand in Business and General aviation markets
While global health concerns and their impact on travel and supply chains continue to impose recovery challenges for all businesses, Pilatus CEO, Markus Bucher, was pleased to give an update on the state of business at NBAA-BACE in Las Vegas this week.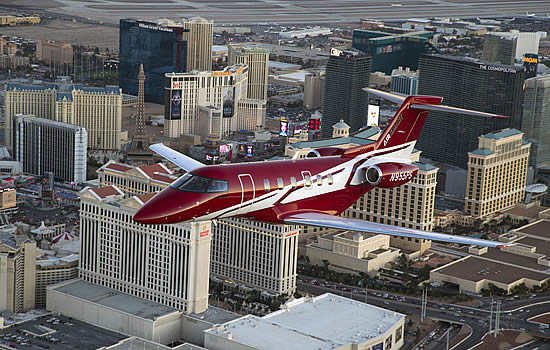 Gulfstream adds new features to the G280
Gulfstream has added several new features and options to the popular super-midsize Gulfstream G280 as investment in the aircraft and interest in the segment continue. The enhancements include improvements to the passenger experience, a streamlined pilot workload and overall safety benefits.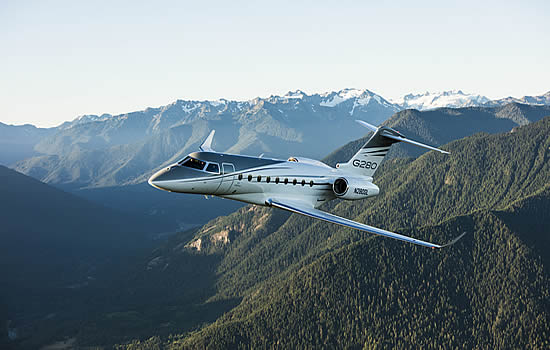 Bombardier announces firm order for 20 Challenger 3500s
Bombardier has announced a firm order for 20 Challenger 3500 business jets to a customer who wishes to remain confidential. This is Bombardier's largest business jet transaction of 2021, representing a value of $534m US, based on current list pricing.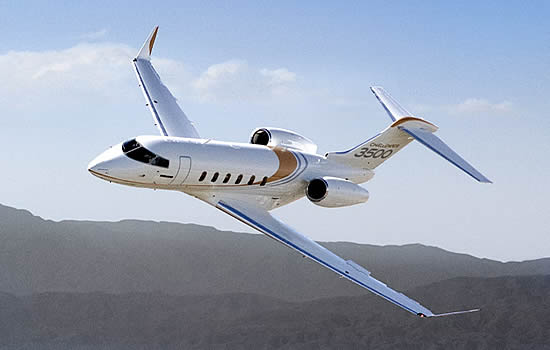 Gulfstream introduces two all-new business jets
Gulfstream Aerospace Corp. has introduced two all-new aircraft, further expanding its ultramodern, high-technology family of aircraft: the Gulfstream G800, the longest-range aircraft in Gulfstream history, and the Gulfstream G400, the first new entrant to the large-cabin class in more than a decade.
Gulfstream delivers 50th G600
Gulfstream Aerospace Corp. announced the delivery of its 50th Gulfstream G600 as the aircraft's popularity continues to rise. The aircraft was delivered to a North America-based customer.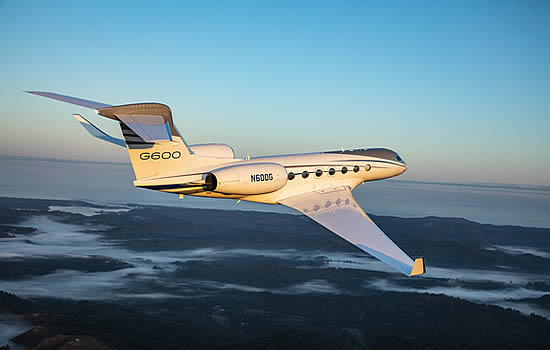 EmbraerX and Pyka team up to accelerate the future of autonomous agriculture airplanes
EmbraerX, the disruptive innovation arm of Embraer, and Pyka, an Oakland-based startup working at the forefront of autonomous aviation, have announced a partnership to accelerate the future of autonomous aerial agriculture operations. The collaboration is focused on technology, certification, operations, and future commercialization of Pyka's Pelican, a 100% electric and autonomous fixed-wing agricultural aircraft.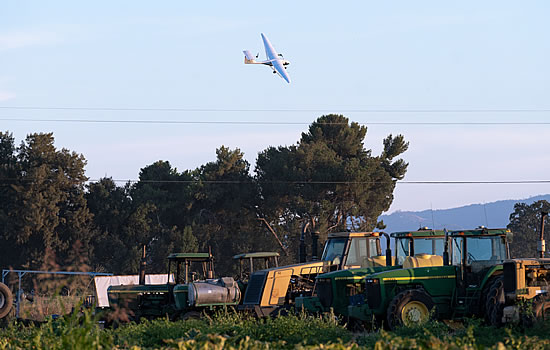 SAMAD Aerospace CEO sits in the first experimental flight test of eStarling demonstrator
SAMAD Aerospace has successfully completed the first test flight of its fully electric Starling aircraft. The Starling aircraft will offer door-to-door human air transportation and high value cargo transportation especially to remote locations.
Babcock receives approval to run enhanced drone missions
Babcock the aerospace, defence and security company is now the only operator in Spain with permission to fly commercial drones, weighing more than 25kg, beyond line of sight.
Gol and Grupo Comporte order 250 VA-X4 zero emissions aircraft from Avolon
Avolon, the international aircraft leasing company, has announced a partnership with Gol, Brazil's largest airline and Grupo Comporte, Brazil's leading transport operator, to commercialise an eVTOL ride sharing platform in Brazil.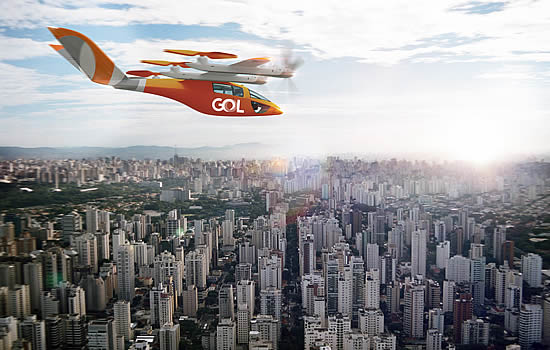 Dassault inaugurates new building dedicated to design and operations
Dassault Aviation has inaugurated the new building at its plant in Bordeaux-Mérignac (Nouvelle-Aquitaine region, France) which is to accommodate the design, development and after-sales support teams for the firm's civil and defense activities. Construction of the new building began in May 2019.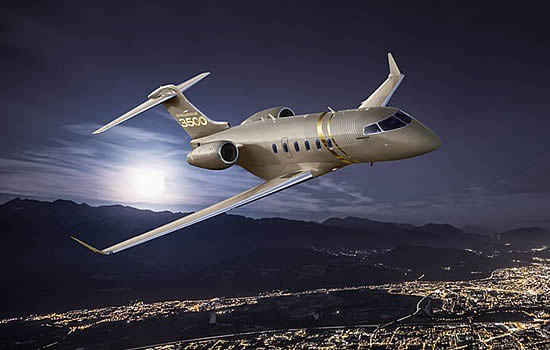 Spanish Air Force receives its first PC-21
The Spanish Ministry of Defence - through the Country's General Directorate of Armament and Material (DGAM) - will deliver the first PC-21 to the Spanish Air Force, the Ejército del Aire, based in San Javier (Murcia).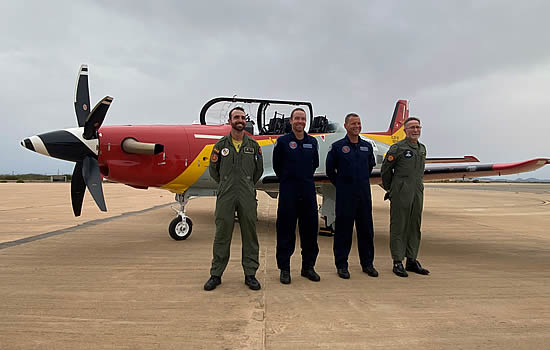 SAMAD Aerospace's electric Starling Cargo aircraft makes precious air cargo more sustainable
SAMAD Aerospace has started the certification process of its Starling Cargo aircraft. With a cruising speed of 95mph, flight ceiling of 10,000 feet and a range of up to 135 miles, the electric vertical take-off and landing aircraft will enable flexible point to point air cargo of up to 50 kg payload.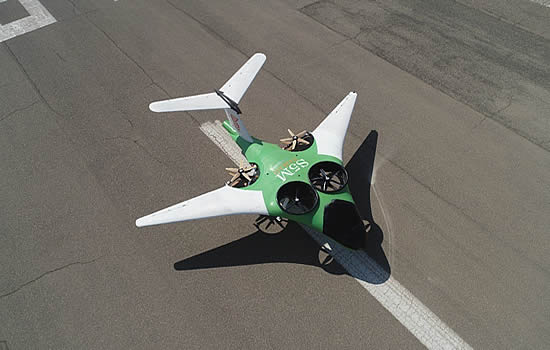 Pilatus offers medevac PC-24s with the EpiShuttle
The global COVID-19 pandemic situation has fueled a growing demand for air transport solutions for infectious patients. To prevent in-flight transmission of viruses to cockpit and cabin crew, infected individuals are transported in an isolation unit known as an EpiShuttle. With its large cargo door and complete air ambulance equipment, the PC-24 is ideally suited for these missions.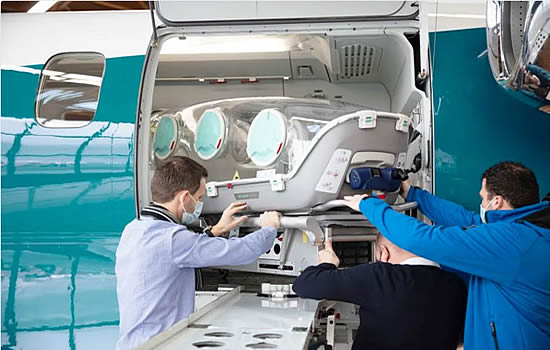 Embraer's Eve and Kenya Airways partner on the future of Urban Air Mobility
Eve Urban Air Mobility Solutions ("Eve") has signed a Memorandum of Understanding with Kenya Airways PLC, the flag carrier of Kenya, through its fully owned subsidiary Fahari Aviation to develop operational models for the wide-accessibility of Urban Air Mobility (UAM) to support Fahari Aviation's key markets.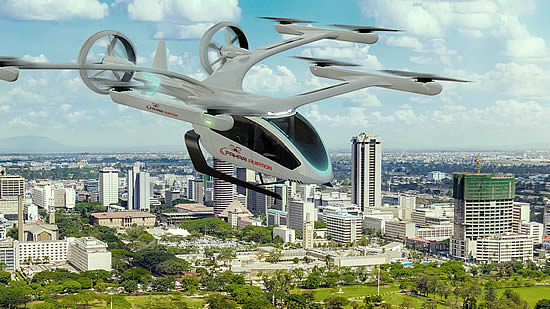 Bombardier lineup prevails in Russia and CIS 400+ bizjet fleet
The latest market research by business aircraft sales & acquisitions specialists, ArcosJet, reveals that Bombardier models represent 30 percent of Russia & CIS owners' fleet, with the Gulfstream line right behind with a 21-percent market share.
Skye Aviation orders 15 Bye Aerospace eFlyer 800s
Bye Aerospace announced at EAA AirVenture, Oshkosh, that Skye Aviation LLC, an aircraft leasing company headquartered in Denver, Colorado, has completed purchase deposits for 15 eFlyer 800 aircraft.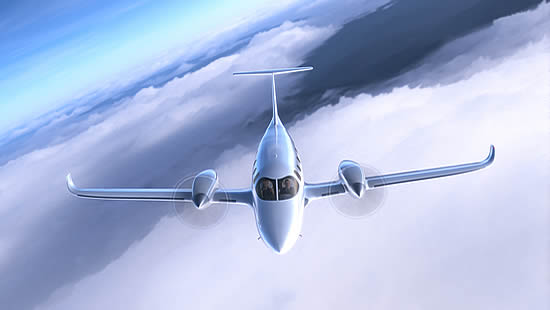 Britten-Norman eyes new export opportunities
Britten-Norman has acquired a fleet of BN2T-4S Islander aircraft which have previously served with distinction in the UK military.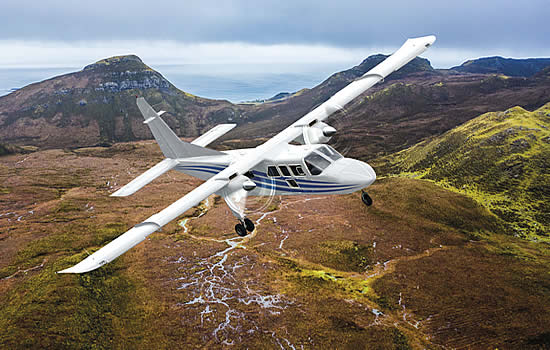 Eve and Flapper to develop Urban Air Mobility operations in Latin America
Eve Urban Air Mobility Solutions, an Embraer company, and Flapper Tecnologia, S.A., an independent on-demand private aviation platform, have announced a partnership aimed at developing the Urban Air Mobility (UAM) market in Latin America.
VoltAero partners with KinectAir to launch fractional program for Cassio hybrid-electric aircraft
VoltAero's pioneering Cassio hybrid-electric aircraft is now available for US fractional ownership through the company's teaming with KinectAir, joining its on-demand flight services driven by artificial intelligence and utilizing an advanced smartphone application.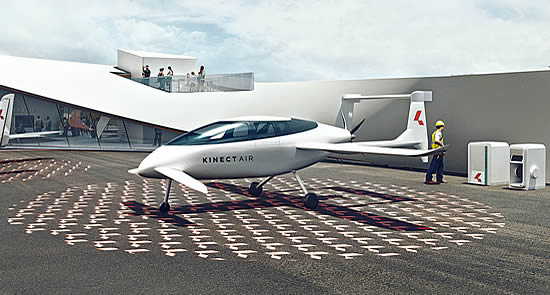 French Air Force buys another nine PC-21s
In 2017 the Armée de l'Air et de l'Espace purchased 17 PC-21s and has successfully trained its future military pilots on the world's most modern training system since.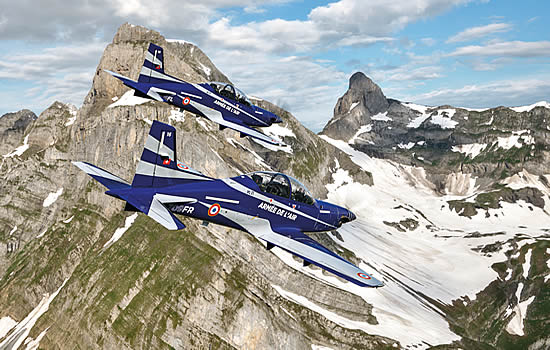 Rheinland Air Service orders Bye Aerospace eFlyer 800s
Bye Aerospace has announced that leading European MRO, Rheinland Air Service GmbH (RAS), has completed purchase deposit agreements for five all-electric eFlyer 800 aircraft.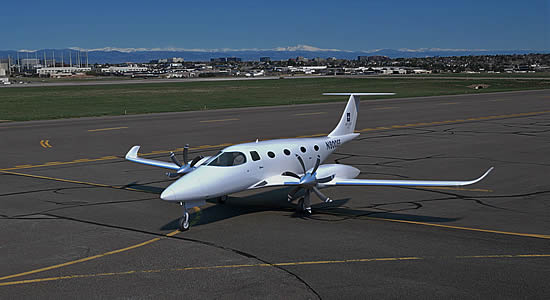 Stratos 716 prototype makes AirVenture debut
Stratos 716X, the experimental, kit-built version of the upcoming FAR Part 23 / EASA CS 23 certified Stratos 716, is making its first public appearance at EAA AirVenture 2021.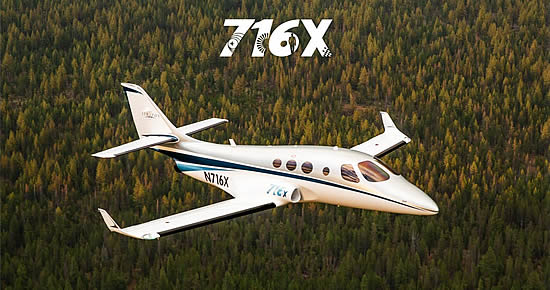 VoltAero selects Rochefort Charente-Maritime Airport for Cassio assembly
VoltAero has selected Rochefort Airport in the Charente-Maritime department of France's Nouvelle-Aquitaine region to produce its family of Cassio hybrid-electric aircraft on a new purpose-built final assembly line.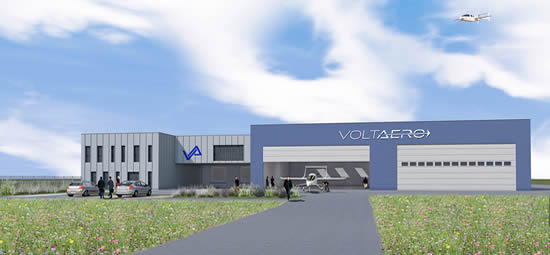 Porter Airlines orders up to 80 Embraer E195-E2s to lead major expansion plan Canada's Porter Airlines has unveiled plans to extend its award-winning service to destinations throughout North America with a firm order for 30 Embraer E195-E2 jets, with purchase rights for a further 50 aircraft.
Extensive list of new features for the Pilatus PC-24
Based on customer feedback from over 50,000 hours of fleet operations, Pilatus has incorporated numerous new features into Super Versatile Jets which come off the production line from this year onward.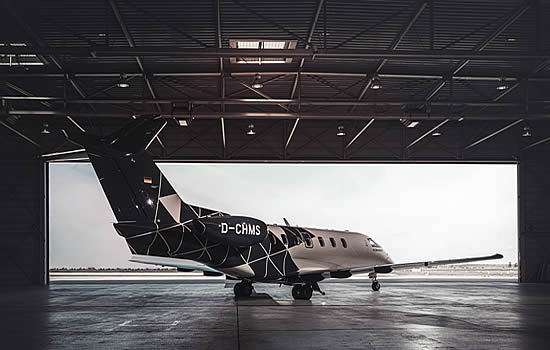 Bombardier launches Certified Pre-Owned aircraft program
Bombardier has announced the launch of the Bombardier Certified Pre-owned aircraft program, offering customers a premium class of pre-owned products.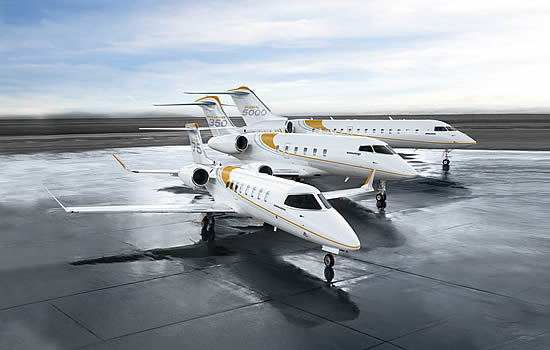 Embraer delivers first Phenom 300E as part of Duet collaboration with Porsche
Embraer has delivered the first limited-edition Phenom 300E aircraft - part of the Duet collaboration with Porsche - to an undisclosed customer in Fort Lauderdale, Florida. The aircraft was delivered at Embraer's state-of-the-art Global Customer Center in Melbourne, Florida.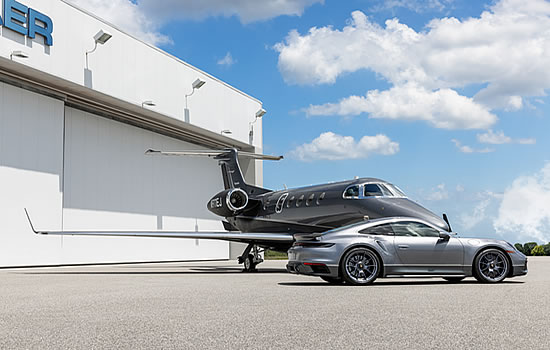 VoltAero signs Airways Aviation as its French launch customer for the Cassio family of hybrid-electric aircraft
An agreement signed on Friday (25th June) positions Airways Aviation as the candidate launch customer in France for VoltAero's family of Cassio hybrid-electric aircraft, to be deployed for regional mobility and in pilot training.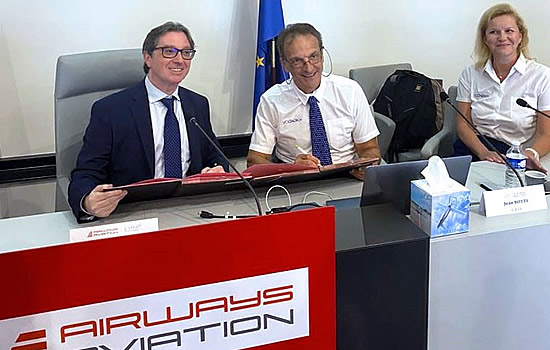 Flying car completes first ever inter-city flight
AirCar, a dual-mode car-aircraft vehicle moved closer to production this week, fulfilling a key development milestone in a 35-minute flight from the international airport in Nitra to the international airport in Bratislava on June 28th, 2021.