Dassault celebrates 60 years of Falcon business jets as advanced new models prepare to take the stage
Already well known for the sleek Mirage fighters, Dassault - the man and the company - proved the adage once again on May 4th 1963, with the first flight of the Mystère 20, the company's first business jet. With an eye toward the sizable American market, the Mystère 20 would soon be rebranded the Falcon 20.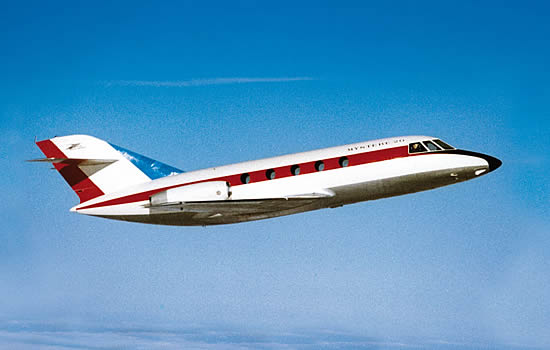 ---
First ever ACJ TwoTwenty delivered
Comlux has delivered the world's first ACJ TwoTwenty with a brand new cabin certified by the European Aviation Safety Agency (EASA) to FIVE Hotels and Resorts.
---
Pilatus PC-12 fleet surpasses ten million flight hours
With almost 2,000 PC-12s delivered, the global fleet of Pilatus' popular single-engine turboprop has officially accumulated more than ten million flight hours.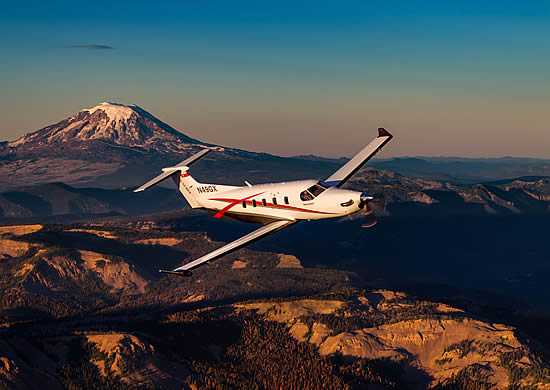 ---
Gulfstream appoints Edmiston as international sales rep for UK and Channel Islands
Gulfstream Aerospace Corp. has appointed leading yacht brokerage and management company, Edmiston, as the authorized international sales representative (ISR) for Gulfstream business aircraft sales activities in the United Kingdom and Channel Islands.
---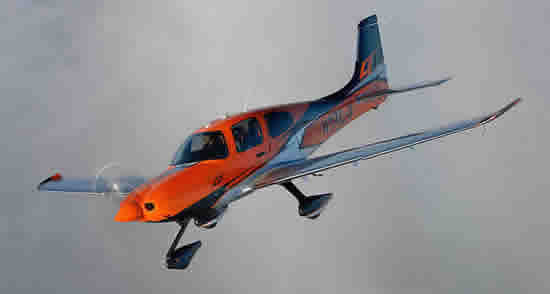 ---
Gulfstream service expansions continue in Savannah
Gulfstream has announced the continued expansion of its Customer Support Savannah-based MRO footprint at Savannah/Hilton Head International Airport.
Pipistrel boosts US distribution network with appointment of Lanier Flight Center
Pipistrel, a Textron company, has expanded its US distribution network with the appointment of Lanier Flight Center as its distributor for five southeastern states.
---
Spanish Air Force buys another 16 PC-21s and associated simulators
Following its purchase of 24 PC-21s in early 2020 and delivery of the final aircraft of that order in mid-2022, the Spanish Air Force, Ejército del Aire, has now decided to buy another 16, becoming the largest PC-21 operator in Europe.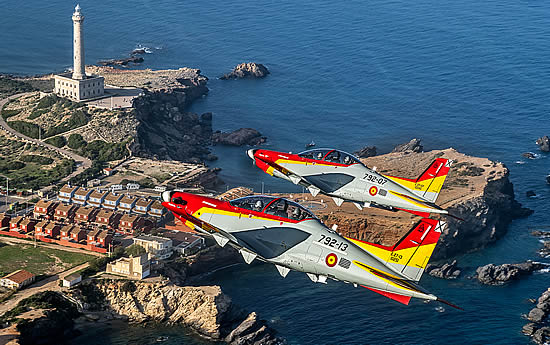 Pilatus reports one of its best years ever
The 2022 financial year was a very successful one for Pilatus, benefitting from high demand, despite the unpredictable period. With sales of 1.3bn Swiss francs, operating income of 226m Swiss francs and orders worth 1.6bn Swiss francs, Pilatus achieved a very positive set of results.
---
ATR and Pratt & Whitney Canada combine efforts to achieve 100% SAF readiness for PW127-powered ATR aircraft
Pratt & Whitney Canada and leading regional aircraft manufacturer ATR, have announced an agreement to collaborate to achieve 100% Sustainable Aviation Fuel (SAF) readiness in PW127 series engines by 2025, including the new PW127XT.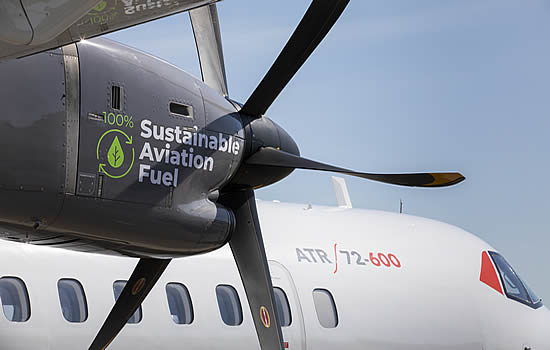 Pipistrel selects Lincoln Park Aviation as a US distributor
Pipistrel, a Textron company, has announced Lincoln Park Aviation (LPA), a leading General Aviation sales, maintenance and consulting provider, as its distributor for 15 states in the eastern United States.
---
Embraer Bandeirante

:

the Brazilian aircraft celebrates 50 years of operation
An icon of regional aviation and precursor of the modern Brazilian aeronautical industry, the EMB 110 Bandeirante aircraft is celebrating 50 years of operation. The model entry into service took place on February 9th, 1973, when the first aircraft was delivered to the Brazilian Air Force (FAB), in a ceremony held at the Embraer factory in São José dos Campos.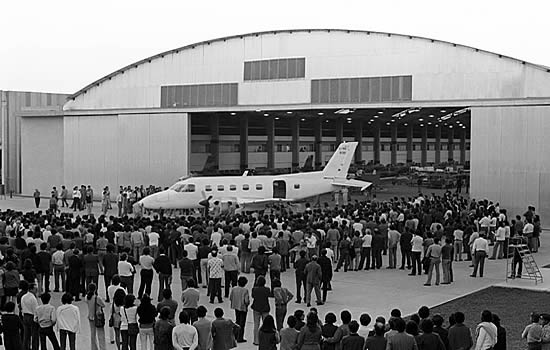 ---
Daher announces its 2022 performance
In a complex global context, Daher has announced the 2022 results for a year marked by growth in all its activities, during which the company consolidated the positioning as a North American player and as a benchmark for innovation in its markets.
---
Boeing and Atlas Air celebrate delivery of final 747 - an airplane that transformed aviation and global air travel
Boeing and Atlas Air Worldwide joined thousands of people - including current and former employees as well as customers and suppliers - to celebrate the delivery of the final 747 to Atlas, bringing to a close more than a half century of production.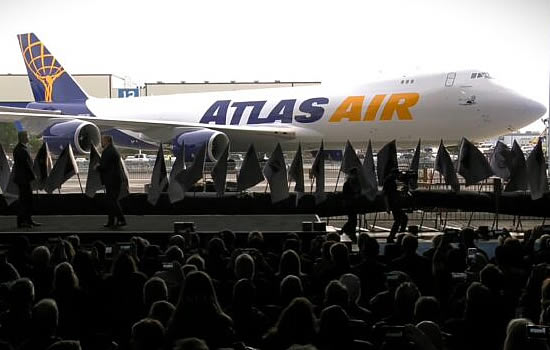 ---
ZeroAvia celebrates maiden flight of world's largest hydrogen aircraft
Zero-emission flight took a giant step forward on Thursday (19th January) with ZeroAvia flying the largest aircraft in the world to be powered by a hydrogen-electric engine.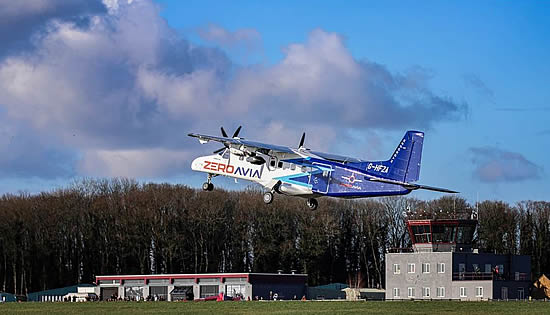 ---
FAA approves Britten-Norman Islander BN2T-45 type
UK aircraft manufacturer Britten-Norman has gained United States Federal Aviation Administration type certification for the Rolls Royce model 250 powered BN2T-4S Islander turboprop aircraft.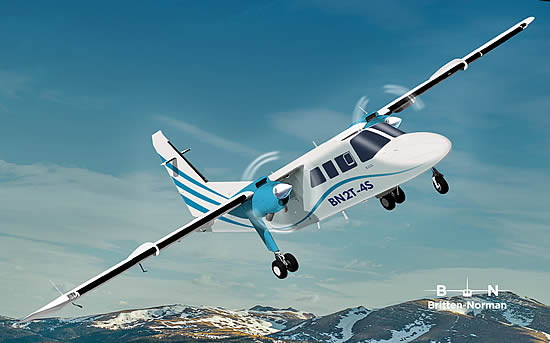 ---
Embraer's Phenom 300MED receives FAA and EASA Certification
The Phenom 300MED - the unique Medevac solution for the Phenom 300 series aircraft - has received the Supplemental Type Certificate (STC) from the US Federal Aviation Administration and the European Union Aviation Safety Agency.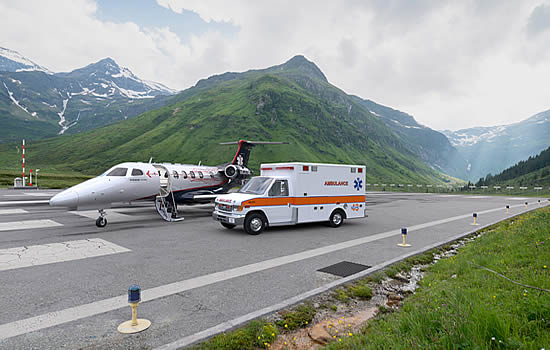 ---
Lift off for pioneering Norfolk aviation project
A pioneering Norfolk aviation project aimed at improving healthcare and saving lives in some of the most remote parts of the world is a step closer to take-off after taking its maiden flight.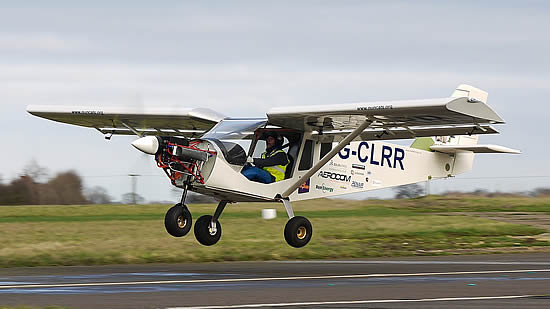 ---
Gulfstream makes industry-first 100% SAF flight
Gulfstream is the business-jet industry's first OEM to fly on 100% sustainable aviation fuel (SAF). The flight took place on a Gulfstream G650 from Gulfstream's worldwide headquarters in Savannah and was flown in partnership with engine supplier Rolls-Royce on the G650 BR725 engine.
---
Pilatus delivers first PC-12 NGX to Tradewind Aviation
Tradewind Aviation accepted delivery of their first PC-12 NGX during a ceremonial handover at the Pilatus US subsidiary in Broomfield, Colorado.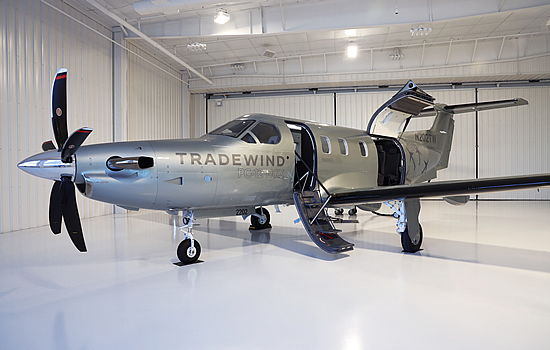 ---
Ampaire flies first hybrid-electric regional aircraft
Ampaire's Eco Caravan, a nine-seat regional aircraft, successfully made its first flight on November 18 on a fully-integrated hybrid-electric propulsion system, taking off from Camarillo Airport, California. Ampaire expects the Eco Caravan to be the first electrified regional aircraft to enter commercial service (certification in 2024) and the first in a series of larger Ampaire hybrid-electric aircraft that will lead a transition to sustainable aviation.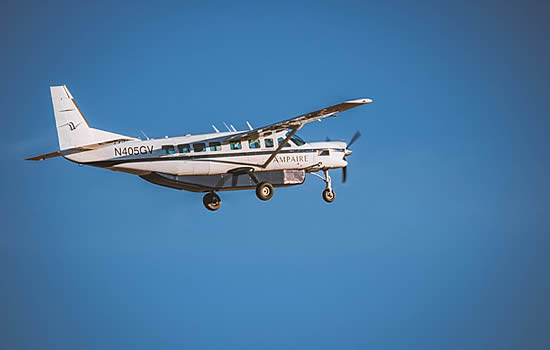 ---
BNDES finances Embraer's aircraft production for export
The Brazilian National Bank for Economic and Social Development (BNDES) approved financing to Embraer S.A. for producing and exporting commercial aircraft manufactured by the company. The operation, in the order of R$ 2.2bn (US$ 400m), will be carried out through the BNDES Exim Pre-shipment, a direct bank credit line to produce national goods destined for export.
---
ATR 42-600 to enter Chinese market
The Civil Aviation Administration of China (CAAC) has provided validation of the type certificate for leading turboprop manufacturer's ATR 42-600.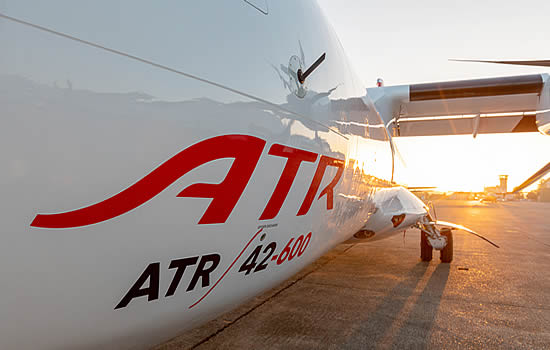 ---
Fly Alliance places order for up to 20 Cessna Citation jets
Textron Aviation has entered into a purchase agreement with Fly Alliance for up to 20 Cessna Citation business jets, four firm with options for 16 additional aircraft.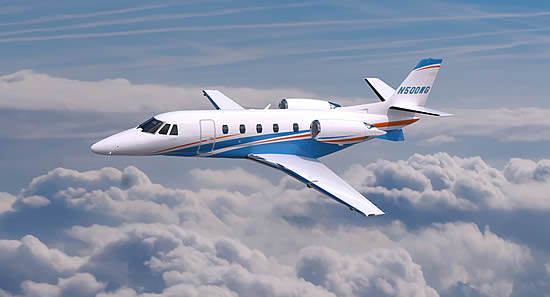 ---
Gulfstream announces G700 World Tour
Two fully outfitted Gulfstream G700 production test aircraft will embark on an extensive world tour to showcase Gulfstream's flagship and the most spacious cabin in the industry to customers.
Also in this article:
* Manufacturing facilities expanded to meet growing demand
* Component repair/overhaul facility to be added in Texas
* New hangar space at Mesa, Arizona
* Customer support expanded in West Africa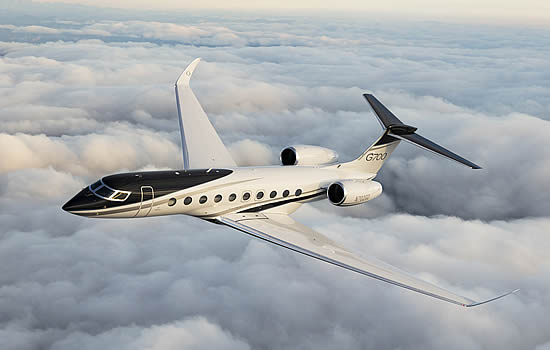 ---
High demand for the PC-12 NGX and PC-24
Exhibiting both the PC-12 NGX and the PC-24 Super Versatile Jet at NBAA-BACE, Pilatus has confirmed very high demand for both aircraft.

---
Falcon 6X enters final stage of flight trials following successful world proving campaign
Dassault Aviation's new Falcon 6X is entering the final phase of its certification flight test campaign with EASA and FAA, setting the stage for the extra wide body twin to enter service in mid-2023.
Also in this article:
* Falcon 10X enters production phase
* Major maintenance facility to be built in Melbourne, Florida
* Dassault EASy IV flight deck to enhance situational awareness and aircraft operations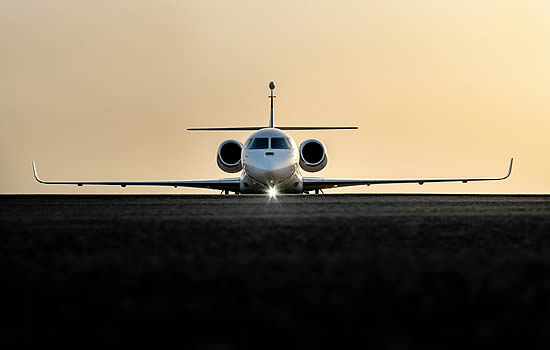 ---
HondaJet unveils the Elite II
Honda Aircraft Company has revealed the 'HondaJet Elite II' at NBAA-BACE - a new upgraded aircraft that features a host of key advancements in performance and comfort.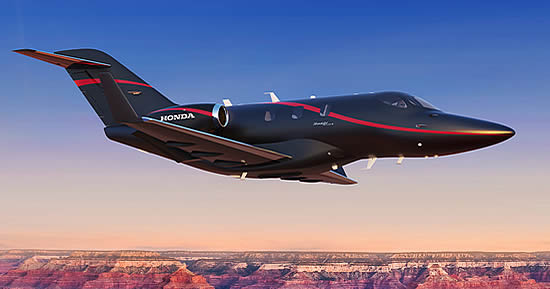 ---
Pilatus acquires American sales and service centre Skytech Inc
Founded in 1976, Skytech Inc. is a specialist service provider and aircraft vendor with two locations in the US states of Maryland and South Carolina.

As part of an upcoming succession plan, Pilatus has decided to take over Skytech, and the entire workforce of 120 or so will continue to be employed by the Swiss aircraft manufacturer

.

---
Bombardier celebrates entry-into-service of Challenger 3500 launch customer aircraft
Bombardier's new award-winning Challenger 3500 business jet, destined for the program's launch customer, Les Goldberg, Chairman and CEO of Entertainment Technology Partners, has entered into service.
---
FalconEye certified for Falcon 8X
The FAA and EASA have approved use of Dassault's advanced dual head-up display known as FalconEye, on the company's Falcon 8X very long range trijet, adding to the aircraft's industry-leading low visibility operations capability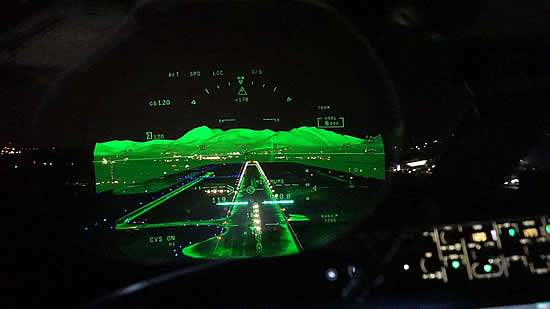 ---
VoltAero selects Safran's ENGINeUS 100 electric motor to equip the Cassio 330 electric-hybrid aircraft prototype
VoltAero's prototype Cassio 330 will utilize Safran Electrical & Power's ENGINeUS 100 smart electric motor in the aircraft's parallel electric-hybrid propulsion system, with the agreement for its supply signed last week at the Farnborough International Airshow.
---
New Hartzell Aviation formed from three storied brands
Tailwind Technologies Inc., an integral part of investment holdings by brothers James W. Brown III and Joseph W. Brown, has formed Hartzell Aviation, a newly named company with historic roots. The announcement was made at the 2022 EAA AirVenture Oshkosh annual airshow.
---
Boom reveals new four-engine supersonic Overture design
Boom Supersonic, the company building the world's fastest airliner, optimized for speed, safety, and sustainability, has presented the refined design of Overture and also announced a new partnering agreement with Northrop Grumman to develop special mission variants of the aircraft.