French Air Force buys another nine PC-21s
In 2017 the Armée de l'Air et de l'Espace purchased 17 PC-21s and has successfully trained its future military pilots on the world's most modern training system since.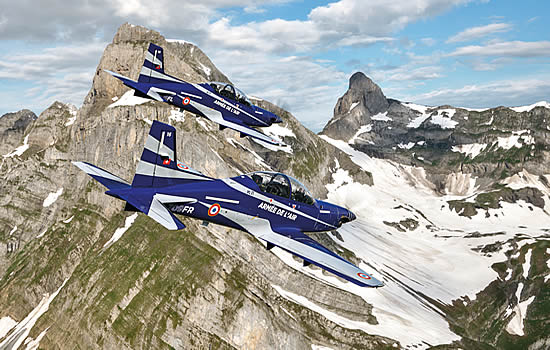 Rheinland Air Service orders Bye Aerospace eFlyer 800s
Bye Aerospace has announced that leading European MRO, Rheinland Air Service GmbH (RAS), has completed purchase deposit agreements for five all-electric eFlyer 800 aircraft.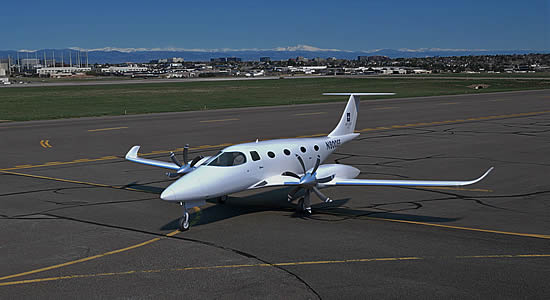 Stratos 716 prototype makes AirVenture debut
Stratos 716X, the experimental, kit-built version of the upcoming FAR Part 23 / EASA CS 23 certified Stratos 716, is making its first public appearance at EAA AirVenture 2021.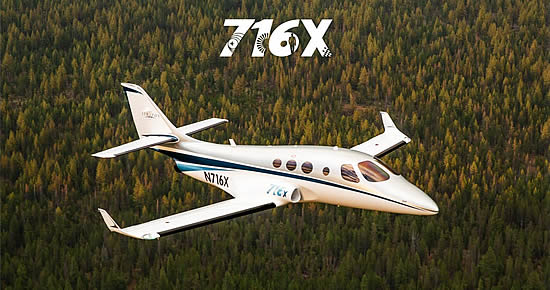 VoltAero selects Rochefort Charente-Maritime Airport for Cassio assembly
VoltAero has selected Rochefort Airport in the Charente-Maritime department of France's Nouvelle-Aquitaine region to produce its family of Cassio hybrid-electric aircraft on a new purpose-built final assembly line.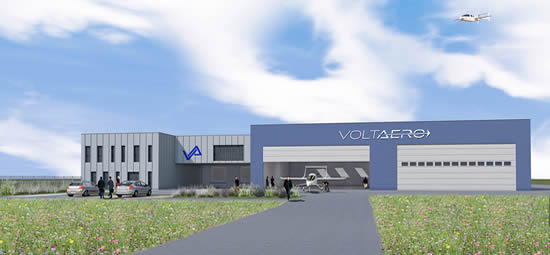 Porter Airlines orders up to 80 Embraer E195-E2s to lead major expansion plan Canada's Porter Airlines has unveiled plans to extend its award-winning service to destinations throughout North America with a firm order for 30 Embraer E195-E2 jets, with purchase rights for a further 50 aircraft.
Extensive list of new features for the Pilatus PC-24
Based on customer feedback from over 50,000 hours of fleet operations, Pilatus has incorporated numerous new features into Super Versatile Jets which come off the production line from this year onward.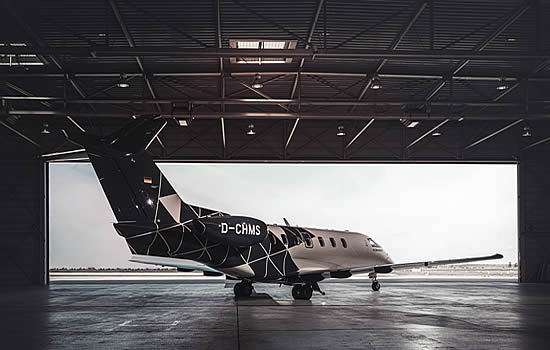 Bombardier launches Certified Pre-Owned aircraft program
Bombardier has announced the launch of the Bombardier Certified Pre-owned aircraft program, offering customers a premium class of pre-owned products.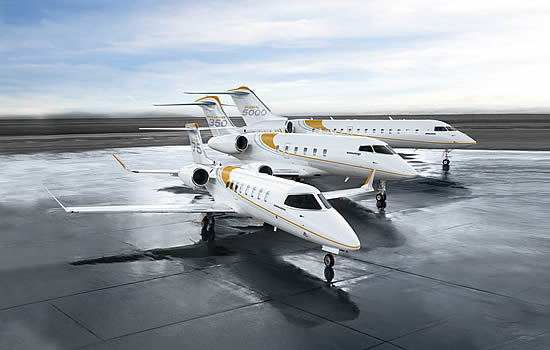 Embraer delivers first Phenom 300E as part of Duet collaboration with Porsche
Embraer has delivered the first limited-edition Phenom 300E aircraft - part of the Duet collaboration with Porsche - to an undisclosed customer in Fort Lauderdale, Florida. The aircraft was delivered at Embraer's state-of-the-art Global Customer Center in Melbourne, Florida.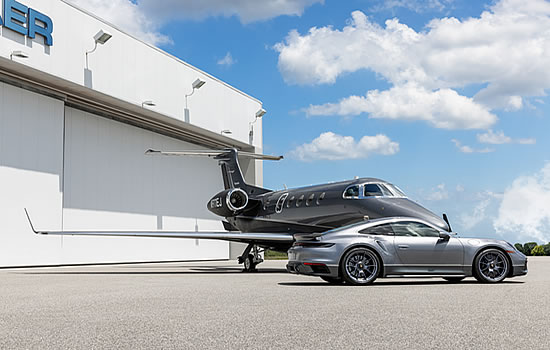 VoltAero signs Airways Aviation as its French launch customer for the Cassio family of hybrid-electric aircraft
An agreement signed on Friday (25th June) positions Airways Aviation as the candidate launch customer in France for VoltAero's family of Cassio hybrid-electric aircraft, to be deployed for regional mobility and in pilot training.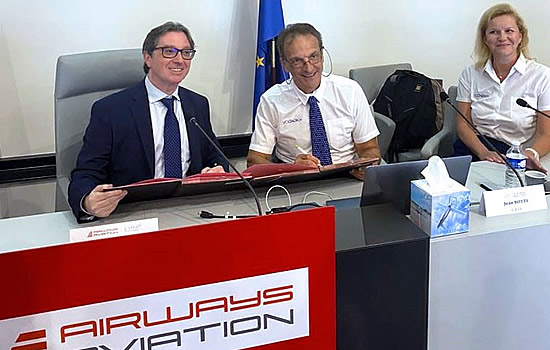 Flying car completes first ever inter-city flight
AirCar, a dual-mode car-aircraft vehicle moved closer to production this week, fulfilling a key development milestone in a 35-minute flight from the international airport in Nitra to the international airport in Bratislava on June 28th, 2021.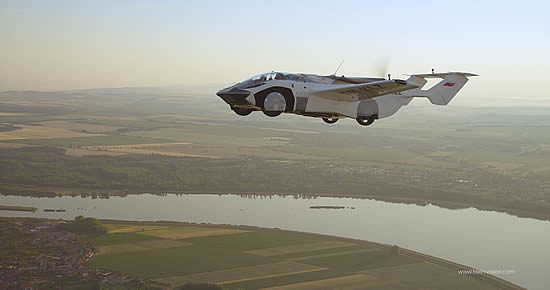 Hansueli Loosli elected Chairman of Pilatus
Hansueli Loosli has been elected as the new Chairman of the Board of Directors at the Pilatus Annual General Meeting. In addition, the AGM elected two further notable members: Martin P. Furrer and Mario Rossi.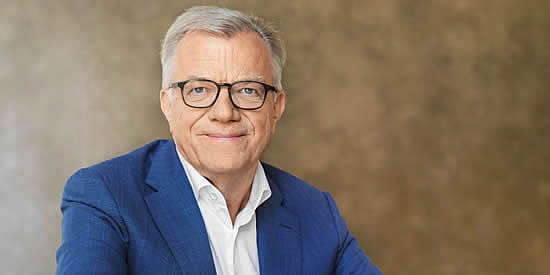 Embraer E190-E2 certified for London City Steep Approach
In an important milestone for the E2 programme, the first of Embraer's E2 family, the E190-E2, has been certified for Steep Approach; a requirement to operate at London City Airport (LCY). EASA certification was granted 11th May.
Bombardier confirms USAF deal for up to six more Special Mission Globals
Bombardier has confirmed an agreement between its Learjet subsidiary and the US Air Force in support of the Battlefield Airborne Communications Node (BACN) program.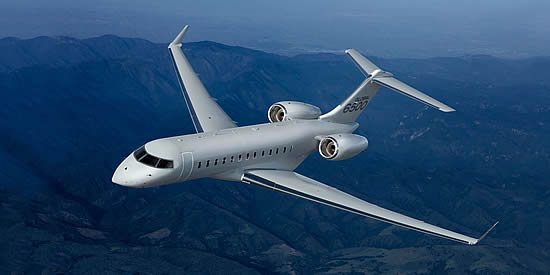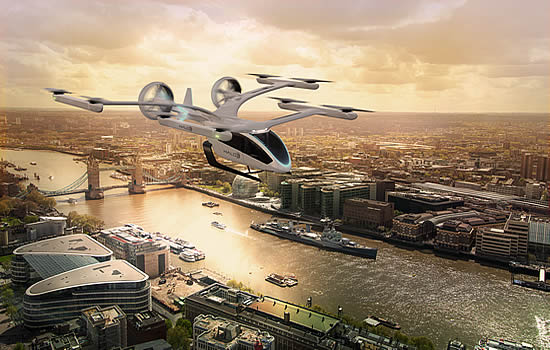 Honda unveils the HondaJet Elite S
Honda Aircraft Company has revealed a new upgraded aircraft, the 'HondaJet Elite S', at its first ever virtual product launch event themed 'Innovation Continues: Elite S'.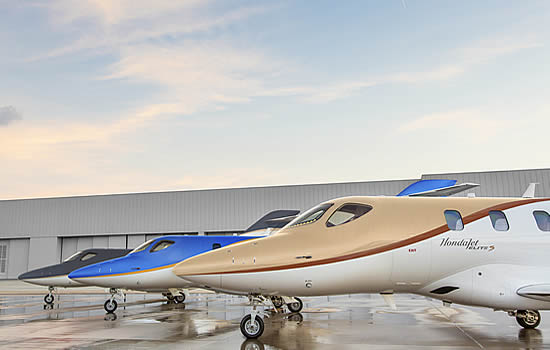 Oriens Aviation becomes British Isles authorised sales and service centre for Tecnam
Italian aircraft manufacturer, Tecnam, has announced a partnership with London Biggin Hill-based Oriens Aviation to market the whole Tecnam fleet and its ultimate twin-engine Tecnam P2012 series in the United Kingdom, the Republic of Ireland, the Isle of Man and the Channel Islands.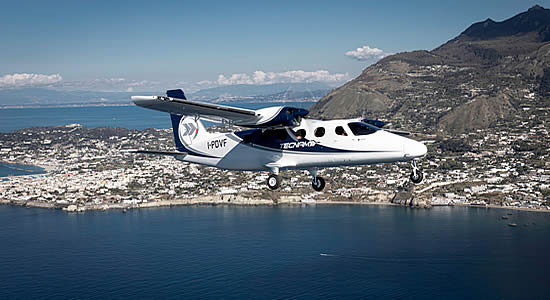 Embraer ERJ 145 joins 'semi-private' jet set
With passenger comfort, privacy and safety in mind, Embraer is presenting a semi-private configuration for ERJ 145 jets as an aftermarket solution, which includes premium seats.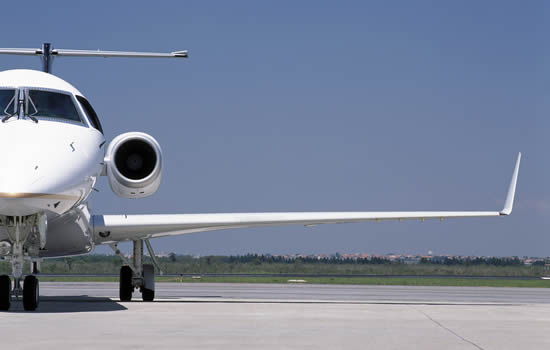 Faradair adds Dunlop Aircraft Tyres to its growing list of partners Established more than 100 years ago, Dunlop Aircraft Tyres quickly became a significant player in the newly born, rapidly expanding aircraft industry. It has remained a key supplier in this evolving sector ever since.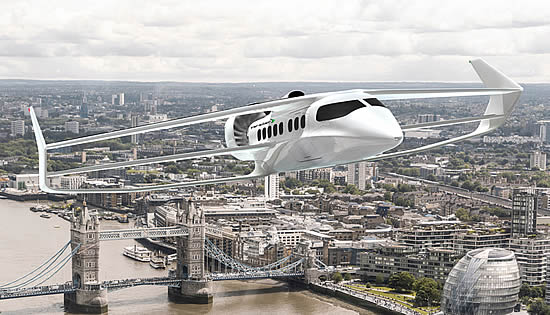 Dassault launches Falcon 10X
Dassault Aviation has announced an all-new Falcon jet that will deliver a level of comfort, versatility and technology unmatched by any purpose-built business jet.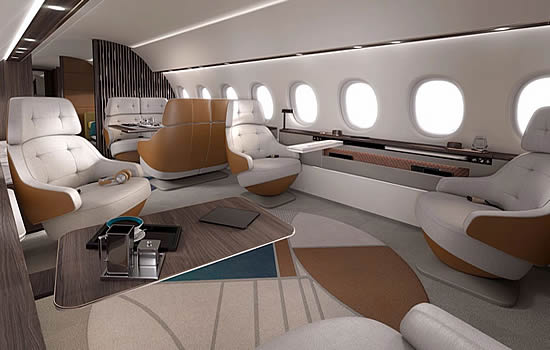 Embraer sells Praetor 600 to Aerodata for flight inspections
Embraer has signed a contract with Germany's Aerodata AG to sell a Praetor 600 to be converted into a Flight Inspection Aircraft.
Bombardier celebrates 15 years at Querétaro, Mexico, as facility delivers 100th Global 7500 rear fuselage
A joint celebration for Bombardier this week as it marks the 15th anniversary of its world-class manufacturing operations in Querétaro, Mexico, and the site's recent completion of the 100th rear fuselage for the its flagship Global 7500 business jet.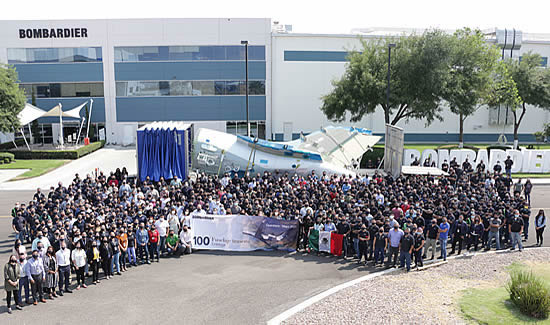 Arizona businessman takes delivery of Pilatus' 1800th PC-12
After leading the turbine-powered business aircraft market in 2020, Pilatus passes another fleet milestone with the delivery of the 1800th example of the versatile single-engine turboprop.