Learjet 75 Liberty enters service
Bombardier has announced the newest addition to its diverse business jet portfolio - the Learjet 75 Liberty light jet - now in service with the first delivery to long-time Learjet operator Alex Lyon & Son, an auctioneering firm that operates throughout the United States and beyond.
When size does matter . . .
As we go to press, news comes in from Airbus Corporate Jets (ACJ) it is launching the ACJ TwoTwenty business jet.
In doing so it has created a whole new market segment "The Xtra Large Bizjet" for those who fly by the mantra that bigger is better.

SAMAD unveils luxury Q-Starling Personal Air Vehicle
SAMAD aerospace, the British hybrid electric VTOL aviation company has launched its concept for Q-Starling, a high-end Personal Air Vehicle (PAV).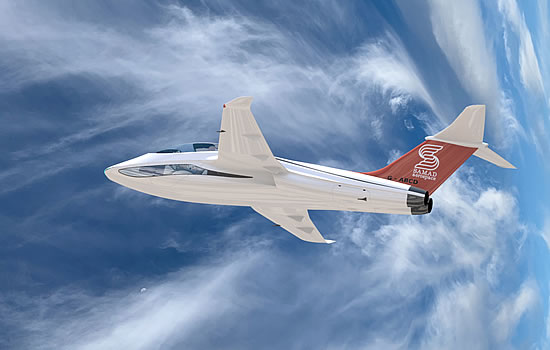 RVL Group introduces King Air 'quick change' to increase cargo capacity
Specialist aviation services provider RVL, based at the expanding East Midlands Airport cargo hub, took delivery of its new Beechcraft King Air B200 aircraft in May.
Airbus reveals new zero-emission concept aircraft
Airbus has revealed three concepts for the world's first zero-emission commercial aircraft which could enter service by 2035. These concepts each represent a different approach to achieving zero-emission flight, exploring various technology pathways and aerodynamic configurations in order to support the Company's ambition of leading the way in the decarbonisation of the entire aviation industry.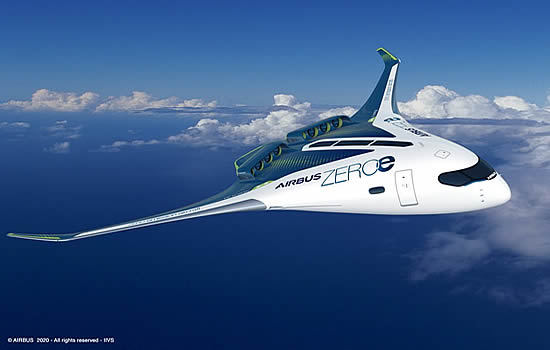 Embraer achieves 250th bizjet delivery milestone in Latin America
Embraer has announced the delivery of a Phenom 100EV and a Phenom 300E to two separate Brazilian customers, marking the company's 250th business jet delivery in Latin America.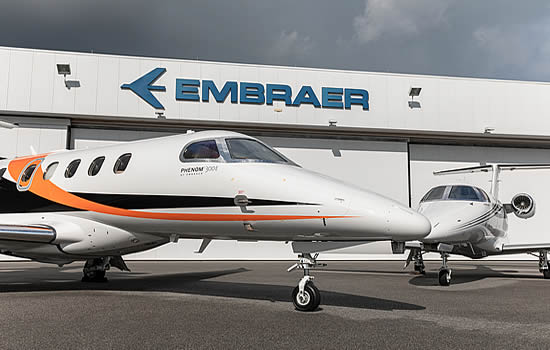 Daher rolls out its 1,000th TBM
The 1,000th TBM very fast turboprop aircraft has rolled out from Daher's Tarbes, France final assembly line, with this milestone airplane - a top-of-the-line TBM 940 version - destined for an owner/operator in the United States.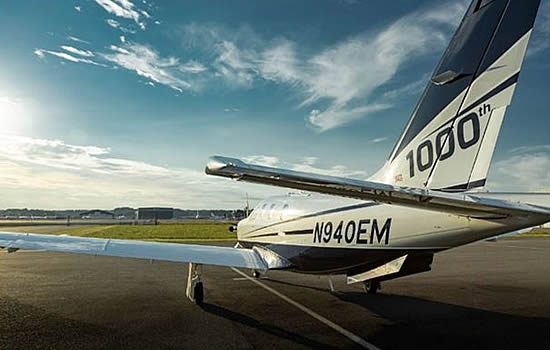 Aerion AS2 readies for high speed testing
Supersonic aircraft company, Aerion, reaches a major milestone in the development of the AS2 business jet this month with wind tunnel testing commencing in conjunction with French aerospace testing and research experts, ONERA in Modane, France.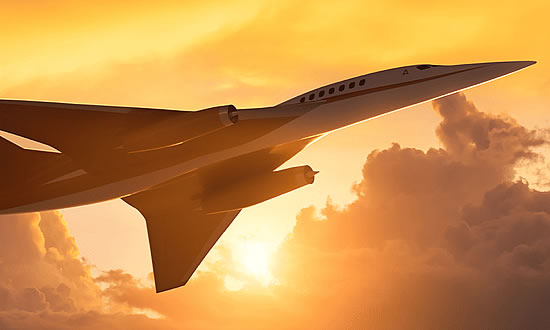 The power behind the Celera 500L, Otto Aviation's secret bullet plane
Otto Aviation has recently unveiled its new bullet-shaped plane the Celera 500L, a six-passenger aircraft capable of flying at the speed of a jet with eight times lower fuel consumption.

HondaJet Elite races into Red Bull's F1 Racing teams
A special business aircraft delivery took place last week when Formula 1 representatives from Red Bull Racing and Scuderia AlphaTauri took delivery of a HondaJet Elite at Rheinland Air Service RAS' HQ at Mönchengladbach Airport in Germany.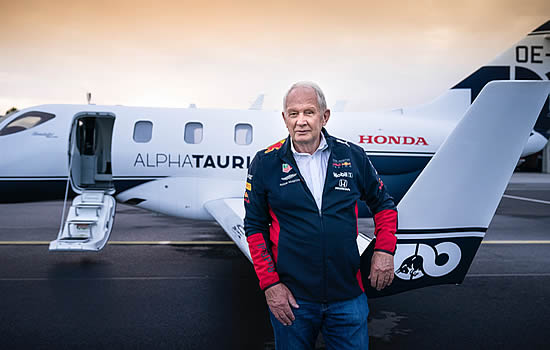 Embraer introduces the Phenom 300MED - a unique light jet Medevac solution
Embraer has announced the Phenom 300MED, a unique Medevac solution for Phenom 300 series aircraft, which is also available for retrofit, through a partnership with umlaut and Aerolite. Embraer and umlaut are jointly developing and certifying a new supplemental type certificate (STC) utilizing Aerolite equipment.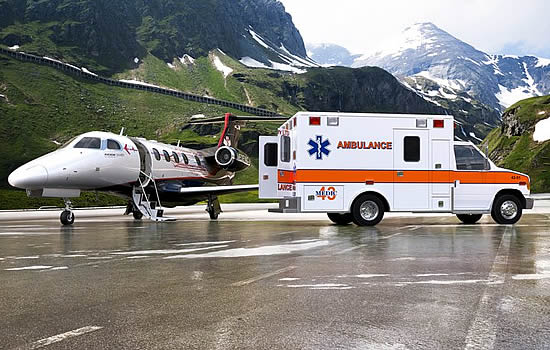 Introducing the Beechcraft King Air 360
Textron Aviation has ushered in the next generation of its legendary King Air turboprop family with the Beechcraft King Air 360/360ER.
Gulfstream doubles down on cabin air purification
Gulfstream has announced an additional enhancement to its signature Gulfstream Cabin Experience, further investing in customer health through plasma ionization. The air purification system, which complements Gulfstream's already 100% fresh-air environment, has proven in lab tests to kill pathogens and allergens.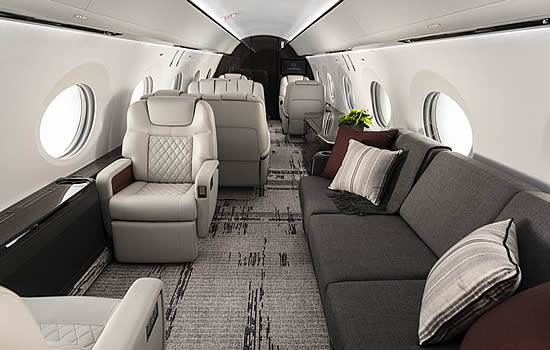 Epic Aircraft's single-engine turboprop receives FAA Production Certificate Epic Aircraft has received FAA Production Certificate (PC) for its E1000 all carbon fiber six-seat, single-engine turboprop. This allows Epic to accelerate aircraft deliveries by enabling them to manufacture, flight test and issue airworthiness certificates with reduced FAA presence.

Swedish medevac PC-24 completes successful maiden flight The first of six PC-24s for the Swedish Air Ambulance Organisation took off from Buochs Airport for its maiden flight on 22 July 2020.

Bombardier delivers first Global 5500 to be Based in the US Bombardier has announced the delivery of the first Global 5500 to be based in the United States. The aircraft, which will be available for charter, was delivered to longtime Bombardier customer Unicorp National Developments, headquartered in Orlando, Florida.
Faradair and its Hybrid Electric aircraft to set up home at Duxford Airfield UK Faradair, early UK pioneer of innovative air mobility, has announced it is relocating its HQ and its sustainable aircraft prototype, the BEHA (Bio Electric Hybrid STOL Aircraft) project to the iconic Duxford airfield in Cambridgeshire.
Bye Aerospace closes $10m in funding Bye Aerospace, developer of the all-electric eFlyer family of FAA Part 23-certified aircraft, announced completion of a $5m strategic investment by a venture capital group earlier this year.
Boom Supersonic to roll out historic XB-1 demonstrator October 7th More than 50 years after Concorde first took flight, a brand new supersonic jet is preparing for take off. Boom Supersonic, the aerospace company building the world's fastest airliner has announced that its supersonic demonstrator, XB-1, will roll out on October 7th, 2020.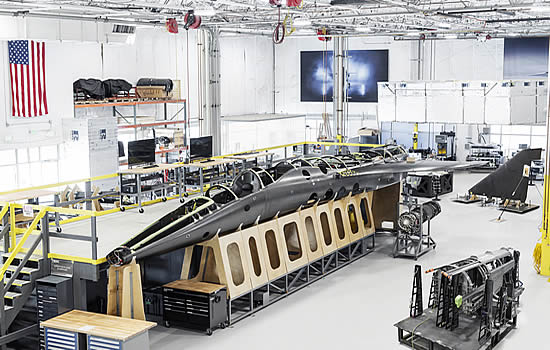 Challenger 350 reaches milestone 350th delivery
Bombardier is celebrating the 350th delivery of its beloved and best-selling Challenger 350 business jet, which continues to evolve and solidify its market-leading status.
Embraer announces further cabin enhancements for Praetor 500 and 600 Embraer has announced a series of breakthrough cabin enhancements for its Praetor 500 midsize and Praetor 600 super-midsize business jets.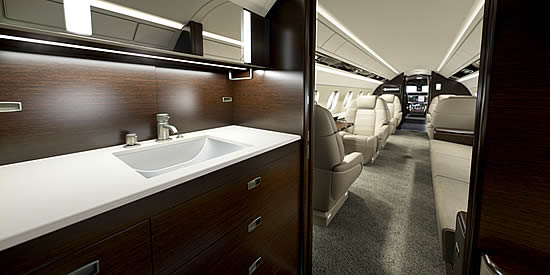 200th G280 enters service Gulfstream's 200th super-midsize Gulfstream G280 business jet has entered service. As of April 2020, the in-service G280 fleet had accrued nearly 236,100 flight hours and completed more than 145,000 landings.