Honolulu, Hawaii
VisionSafe EVAS safety system now avialable on Legacy and Phenom jets
VisionSafe Corporation has announced that its Emergency Vision Assurance System (EVAS) is now available on the Legacy 600 & 650 as an STC and on the Phenom 100 & 300 as loose equipment.
In addition to the Legacy 600/650 & Phenom aircraft, VisionSafe will soon have STC's available for the Lineage 1000E and Praetor 500 & 600, reflecting the continuous improvement Embraer is bringing to its successful business jets portfolio.
"Embraer has always emphasized safety as one of their most important pillars with all of their aircraft," said Chris Skurat, Director of Sales for Business Aviation at VisionSafe. "This partnership with Embraer expands a longstanding relationship that now continues with their innovative business aviation models."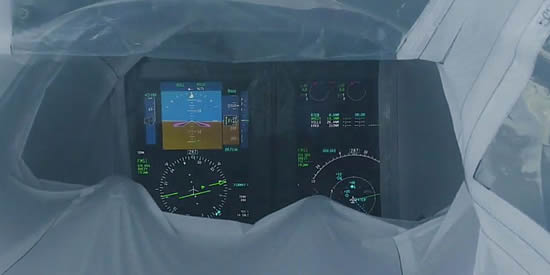 VisionSafe Corporation is the inventor, manufacturer and distributor of EVAS - the only FAA-certified cockpit smoke displacement system available within the aviation industry. EVAS provides a clear space of air through which the pilot can view their flight instruments and through the windshield to help them safety land their aircraft in the event of a cockpit smoke emergency. There are currently over 8,000 EVAS units installed worldwide.