Italy
Signature acquires remaining shares in Italian subsidiary
Signature Flight Support has acquired SEA Prime S.p.A's 40% minority interest in Signature Flight Support Italy (SFS Italy), and now fully owns the company. This follows Signature's initial investment in the business in 2016.
Signature's Italian network now comprises FBOs at Milan-Linate, Milan-Malpensa and Rome-Ciampino, together with trip support at Bergamo, Catania, Florence, Naples, Palermo and Pisa. In addition, Signature Flight Support maintains a Signature Select FBO partnership agreement at Venice Marco Polo.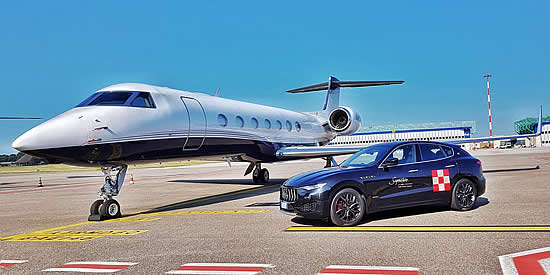 "This acquisition continues to show our commitment to growing our business in Italy and other key markets around the world," said Mark Johnstone, Chief Executive Officer, Signature Aviation plc. "We are proud to fully incorporate the Italian business into the Signature family and offer our customers premier choices for flight support services throughout the country. We are also thankful to SEA Prime for their strong partnership, which dates backs to our entry into the Italian market in 2016."
Chiara Dorigotti, CEO SEA Prime, added: "We are glad to announce this deal with Signature Flight Support, which we see as the natural development of a successful four-year partnership. SFS Italy will continue to operate at Milano Prime's premises offering top quality services for customers and operators."
All FBO locations offer VIP passenger handling, with exquisite lounge accommodation, customs and immigration assistance, ground transportation, hotel and conference coordination, and VIP security services. For crew, lounge areas offer a quiet and comfortable rest area. Weather briefings, flight planning assistance, NOTAM information, slot coordination, ground transportation and hotel accommodations are standard amenities.
Flight support services include, catering, laundry services, aircraft cleaning, maintenance support, ground handling, VIP lounges and fuel in all locations.