DPI Labs first to market with 55" and 65" UHD 4K OLED displays for bizjets California-based DPI Labs, Inc. have announced the availability of their new large-format 4K ultra-high definition (UHD), slim, ultra-lightweight, OLED displays for business and VVIP aircraft cabins.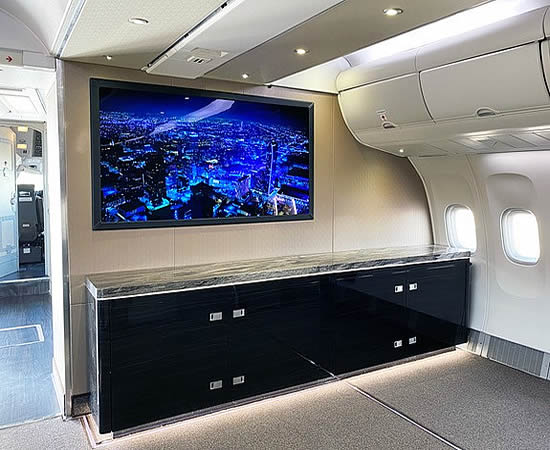 FAI Technik completes extensive Challenger 604 refurb project
Nuremberg, Germany-based MRO, FAI Technik GmbH, part of the FAI Aviation Group, has completed its latest full refurbishment, a pre-owned Bombardier Challenger 604 (MSN 5412) on behalf of a corporate client.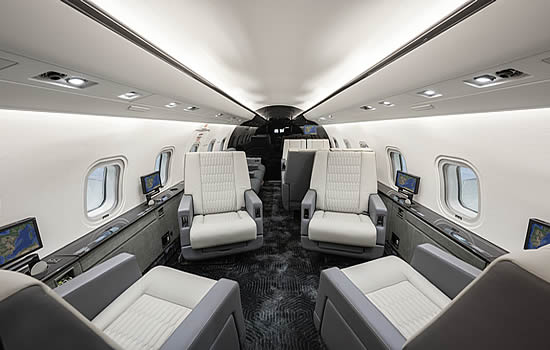 F/LIST joins research consortium to bring renewable materials to aviation interiors Composites for aviation that are made from 100% renewable raw materials, and which not only have excellent properties, but are also decorative: that's the goal of the BioForS project consortium.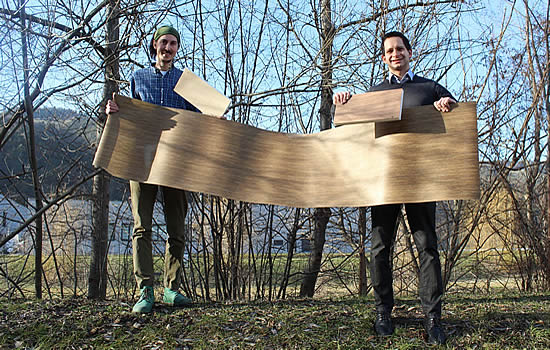 Luxury interior at the speed of sound
Supersonic aircraft company, Aerion, has selected F/LIST, the internationally renowned manufacturer of high-end interiors for business and private jets, yachts, and luxury residences, to deliver its exclusive products to the AS2 supersonic business jet.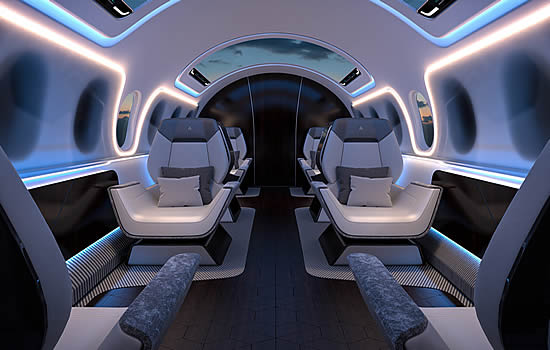 Embraer chooses INGENIO Aerospace products as option for new production Praetor aircraft
INGENIO Aerospace, developers of innovative aircraft cabin and cockpit solutions, has been chosen by Embraer to provide INGENIO products as an optional feature on new Praetor 500 and Praetor 600 aircraft.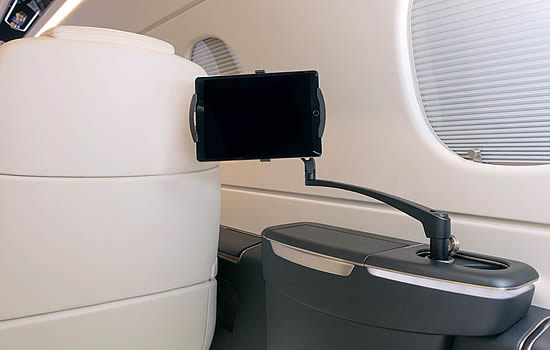 Comlux SkyLady redefines wide-body long-range VIP travel
Comlux's 767BBJ flagship, now renamed SkyLady, is back in service after a 4-month maintenance and upgrade program. Designed for both business and leisure travel, SkyLady delivers top-end comfort and luxury, the latest in-flight connectivity, a new air purifying system via ionisation, all combined with ultra long-range capability up to 15 hours of flight.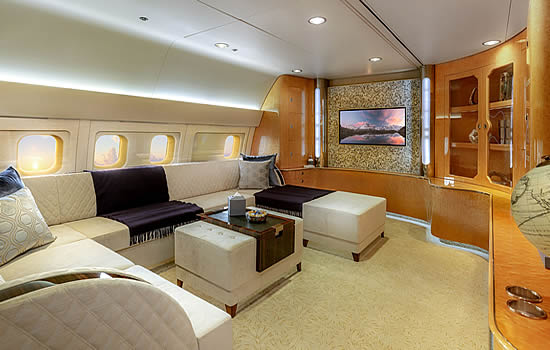 Flying Colours keeps it clean and safe
W

ith the Covid-19 pandemic changing current and future aircraft owners' priorities, clean and pure air has moved to the top of the list when considering aircraft interiors and the cabin environment.
Comlux completes its first ACJ320neo interior
Comlux Completion's completion and service center in Indianapolis has achieved the cabin interior outfitting of an ACJ320neo - the first one of the type completed by the facility.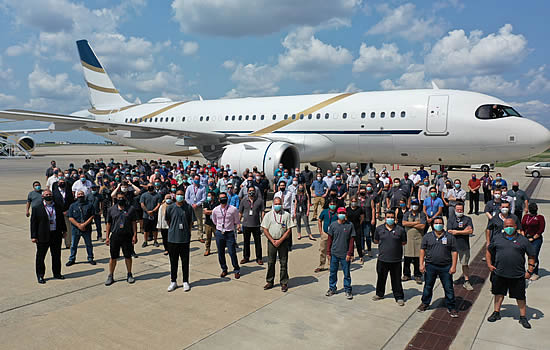 RAS Completions' protective seat shield first to receive official aircraft certification
London Biggin Hill Airport-based aircraft interior and exterior specialist RAS Completions is announcing its Personal Protection Window (PPW) is the industry's first seat shield to be fully aircraft approved.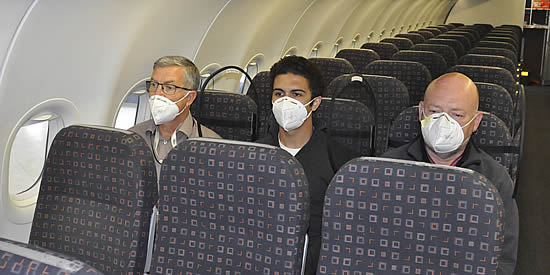 JetBlue deploys Honeywell's UV cleaning system for aircraft interiors Honeywell's new UV Cabin System has been put in service as part of a pilot by JetBlue Airways, marking the first time a US airline has implemented the Honeywell technology.
Flying Colours makes it a dozen as reconfigured Falcon 2000LXS is delivered to long term client Refurbishment, completions and MRO specialist Flying Colours Corp. has delivered a reconfigured Falcon 2000LXS. The work was performed for a long-time customer and represents the twelfth aircraft project the Canadian owner has entrusted to Flying Colours in twenty years.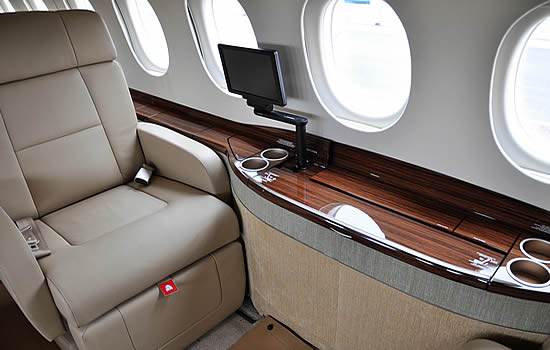 A new vision for corporate jet cabins Imagine a custom aircraft cabin that breaks the conventional mold, offering spacious areas to relax, dine, collaborate and rest, that welcomes you and your guests into an atmosphere reflecting your own personal style.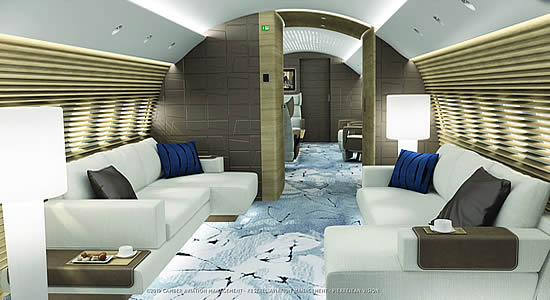 Flying Colours - innovating through the crisis Flying Colours Corp. has supported clients in the aviation sector for more than 30 years, and during this COVID-19 pandemic, the senior leadership, and its committed workforce, are continuing to support customers by taking the necessary steps to safeguard continued operations.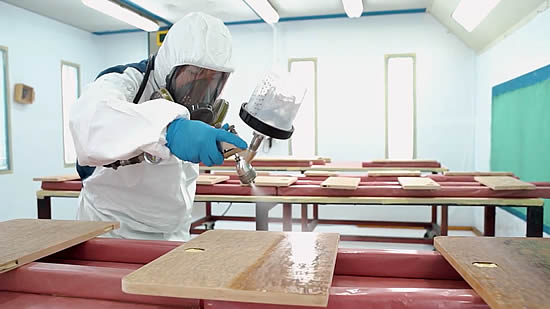 Flying Colours Corp. ramping up preparations to triple Singapore capacity
Flying Colours Corp. PTE is ramping up expansion preparations to align with the growth of the Bombardier Business Aircraft Service Centre at Seletar Airport, which is quadrupling in size.
INGENIO Aerospace products selected for in-service Dassault Falcon fleet INGENIO Aerospace, developers of innovative aircraft cabin and cockpit solutions, announced that Dassault Falcon Jet has selected INGENIO products for use on in-service Falcon 2000, Falcon 900 and Falcon 7X aircraft.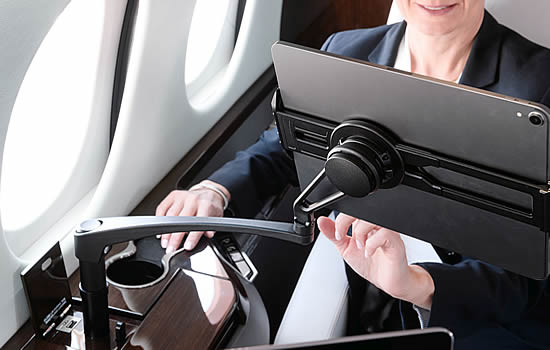 MSB Aerospace introduces new stowage portfolio to enhance cabin experience MSB Aerospace LLC has unveiled a new portfolio of precision engineered stowage solutions.
Bombardier unveils l'Opéra - the most advanced audio system in business aviation Bombardier's l'Opéra, the most advanced and high fidelity audio system in business aviation, was unveiled this week, featuring full-range speakers, the latest in digital signal processing and seat-centric sound technology, developed for the Global 7500 business jet.
F/LIST establishes US operations in Westminster / Jefferson County The internationally renowned manufacturer of high-end interior for business & private jets, yachts and luxury residences has opened a new site in Westminster/Jefferson County. The Austrian family-run company's subsidiary F. LIST COLORADO LLC recently leased industrial space in the City of Westminster, which was strategically chosen for its close proximity to the Rocky Mountain Metropolitan Airport (RMMA), which is home to Pilatus Business Aircraft, one of F/LIST's largest partners.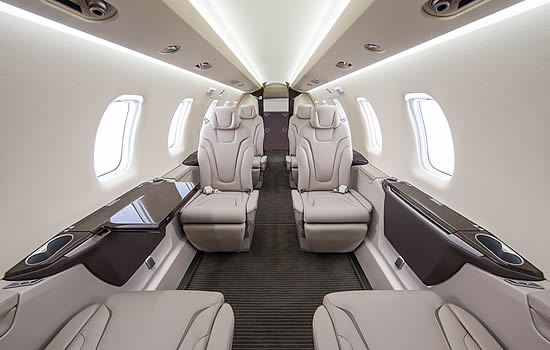 MSB Aerospace to supply Hi-Lo tables to Flying Colours Corp. MSB Aerospace, the US division of Montreal-headquartered company MSB Group has begun the process of supplying MRO and completions business Flying Colours Corp. with customized Hi-Lo tables.