VIP Completions and John Ruiz unveil spectacular interior of completely refurbished Boeing 767 Completions and refurbishment specialists, VIP Completions, together with client John H. Ruiz - entrepreneur, businessman and attorney - unveiled the spectacular interior of a Boeing 767 that VIP Completions has delivered to Mr. Ruiz.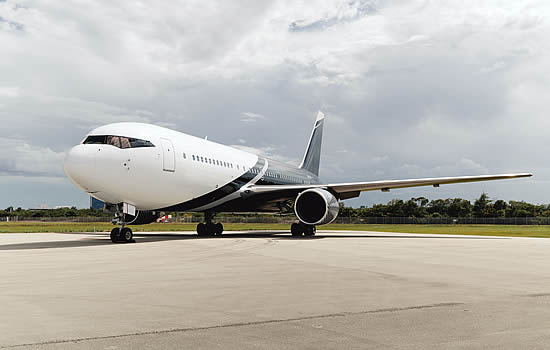 Teague teams with NORDAM to create the world's first 'floating bed' in the sky Teague, a leading design and innovation company, has unveiled 'Elevate' - the world's first single-aisle aircraft cabin that uses floating furniture to reimagine the in-flight passenger experience.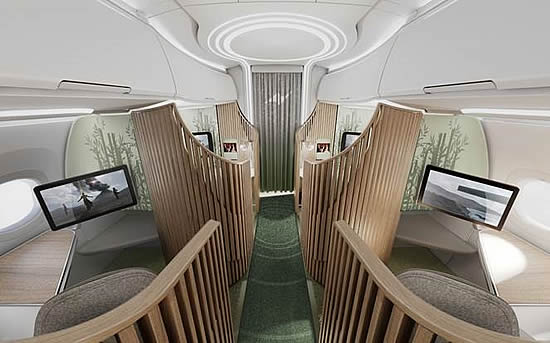 RAS to rebrand as JETMS Completions Following the JETMS acquisition of RAS Completions in 2021, the Biggin Hill-based company will be formally rebranded as JETMS Completions. As a family member of Avia Solutions Group - and with the backing of its position as a global player in the aviation and aerospace industries - the company will use the rebranding as a means to represent both JETMS and JETMS Completions more closely going forward.
Comlux welcomes the first ever ACJ TwoTwenty for cabin completion Comlux has taken delivery of the first ever Airbus ACJ TwoTwenty at the Airbus Canada facilities in Mirabel, Canada. The all-new business jet, powered exclusively by Pratt & Whitney GTF engines, Comlux' s Indianapolis facilities for cabin completion.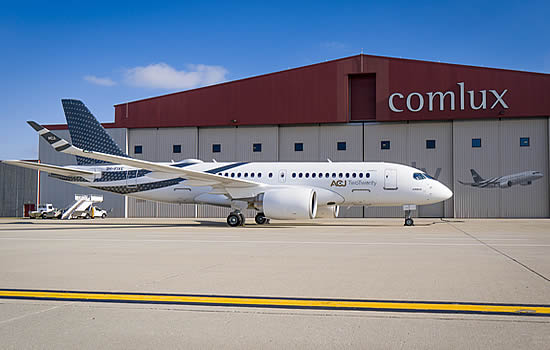 Jet Aviation delivers its first Boeing 787 VVIP completion Jet Aviation announced the on-time redelivery of its first VVIP cabin interior on a Boeing 787-8 aircraft to an undisclosed customer. The aircraft is notable for its low weight and low cabin acoustic values.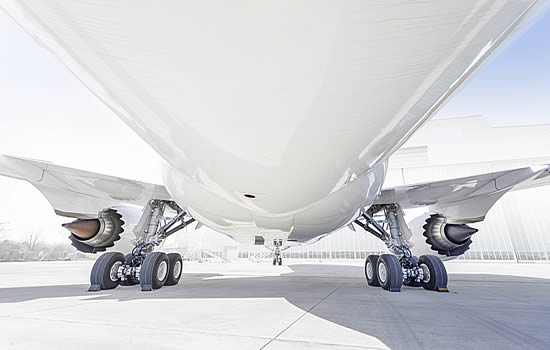 Flying Colours Corp inks sales and installation agreement with SmartSky Flying Colours Corp. the international MRO and completions company, has signed an agreement with North Carolina-based SmartSky Networks to act as a sales and installation facility for SmartSky's air-to-ground connectivity equipment.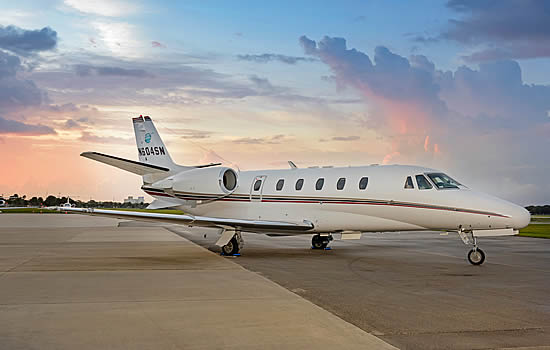 Comlux launches new hangar project at Mohammed bin Rashid Aerospace Hub Leading business aviation transaction and completion services company, Comlux, has announced the signing of an agreement with Mohammed Bin Rashid Aerospace Hub - the aerospace platform of Dubai dedicated to the advancement of the aviation industry - to develop a hangar facility at MBRAH that spreads across 12,000 square meters of land.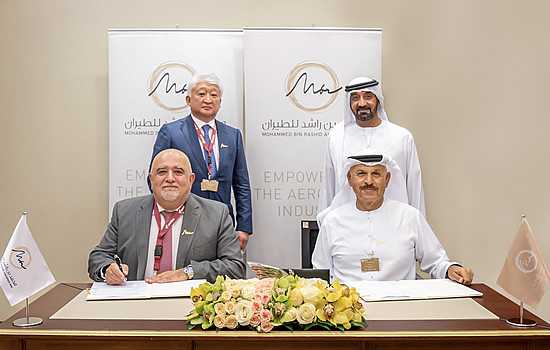 Dassault selects INGENIO to provide EFB solutions for Falcon bizjets
INGENIO Aerospace, developers of innovative aircraft cabin and cockpit solutions, announced that Dassault Aviation is now offering the INGENIO Cockpit Tablet Arm as a capability for Electronic Flight Bag (EFB) displays on Falcon 2000, Falcon 900, Falcon 7X and Falcon 8X production aircraft, and coming soon Falcon 6X.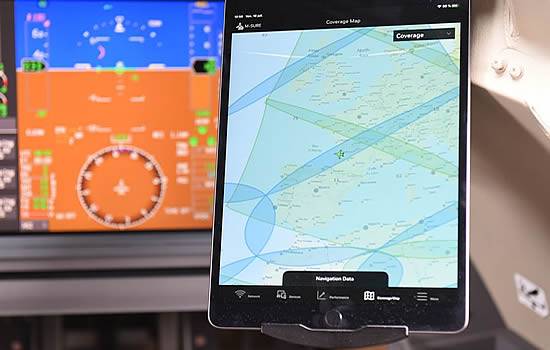 Flying Colours Corp. on trend with striking contemporary refurbishment for Gulfstream G650 Flying Colours Corp., the North American maintenance, repair, overhaul, and completions business, has given a Gulfstream G650 interior a chic, modern make over that reflects trending cabin design concepts.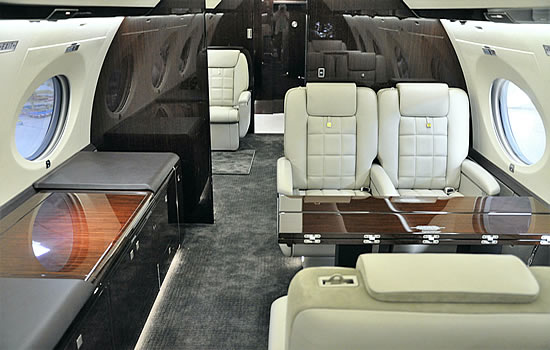 Gulfstream expands Savannah-based customer showroom Gulfstream has expanded the customer showroom located at its Savannah-based worldwide headquarters to include the all-new Gulfstream G400. The innovative G400 experience features a full-size mock-up of the aircraft, immersive multimedia content and an interior design display.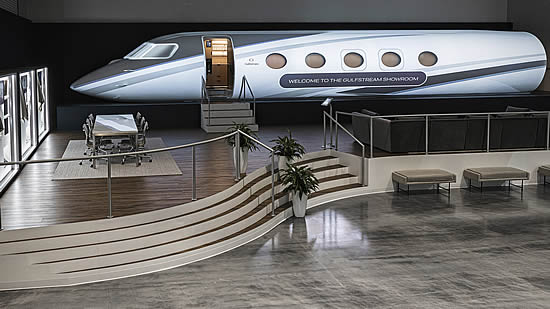 VIP Completions announces unique Boeing 767 project
VIP Completions, providers of aircraft completions and refurbishment services, have announced a new project - the comprehensive interior and exterior refurbishment of a Boeing 767 VIP.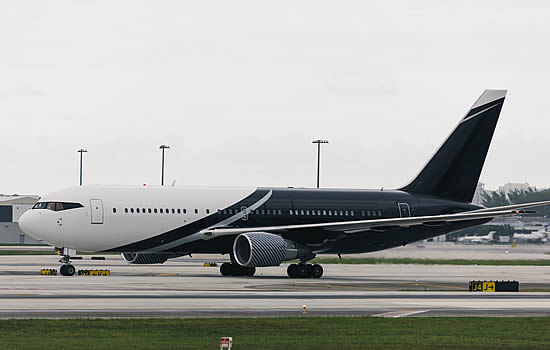 Bombardier expands interior repair and refurbishment capabilities in Dallas
Bombardier is enhancing its interior repair and refurbishment activities at its service centre in Dallas, Texas, providing customers with even more maintenance and support capabilities.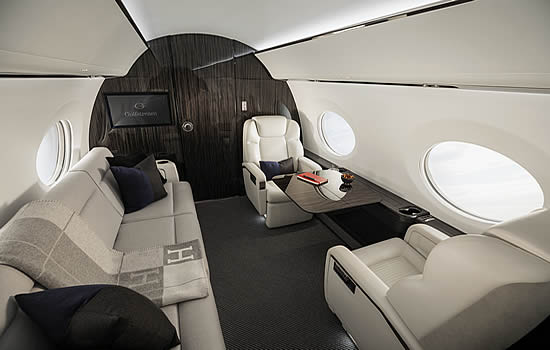 Nothing is impossible in the world of private jet interiors
When talking about private jets, sleek design and quality materials are a given. But from time to time, a truly unique, sometimes even crazy, idea comes to the mind of someone who has the means to make it a reality.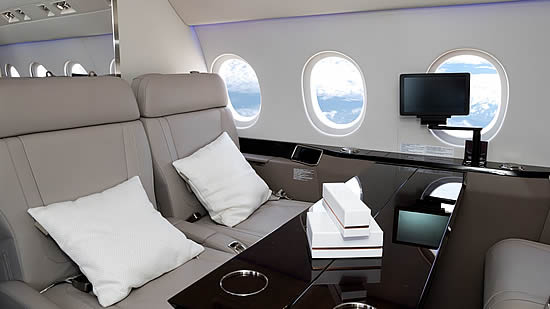 Jet Aviation completes new production center in Basel
Jet Aviation has completed the extension and renovation of a new 8,000 square-meter production center at its maintenance and completion facility in Basel.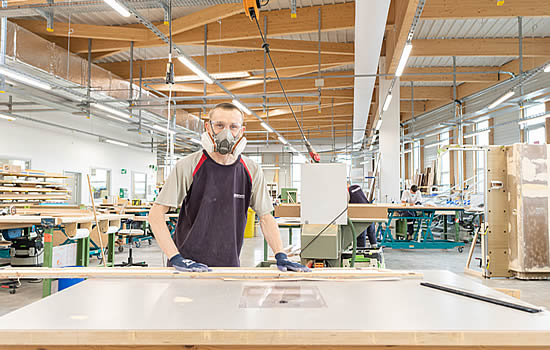 F/LIST completes first SYNTEC flooring installations on two Pilatus PC-24s Austria-based F. LIST GMBH, experts in handcrafted interiors for business & private jets, yachts and exclusive homes, has confirmed that the first two installations of the F/LIST SYNTEC FLOORING system have taken place on two Pilatus PC-24 Super Versatile Jets.
Finishing touches - the importance of loving an aircraft inside and out
For private and business jet owners, who spend extensive amounts of time onboard their aircraft, rarely using commercial airlines, a pristine exterior finish, along with a stylishly finished interior are equally as important as the plane's airworthiness.
Flying Colours Corp Asia completes first cabin reconfiguration project
The Flying Colours Corp. Asia facility, based in Singapore, has completed its first cabin configuration change in a Bombardier Global demonstrating a sophisticated skill set that extends beyond traditional refurbishment.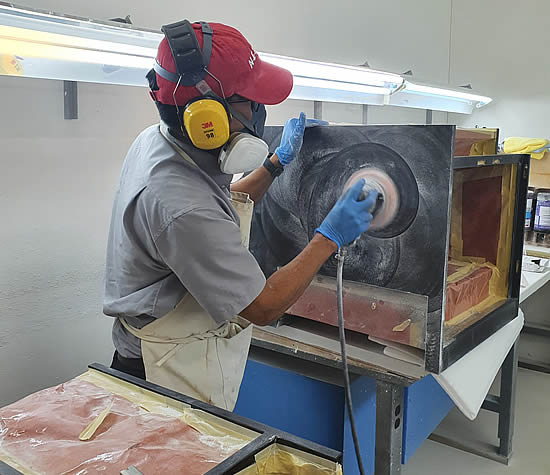 Gulfstream expands G600 completions
Gulfstream is expanding Gulfstream G600 completions operations to the Gulfstream Dallas facility, further increasing growth and large-cabin capacity for customers.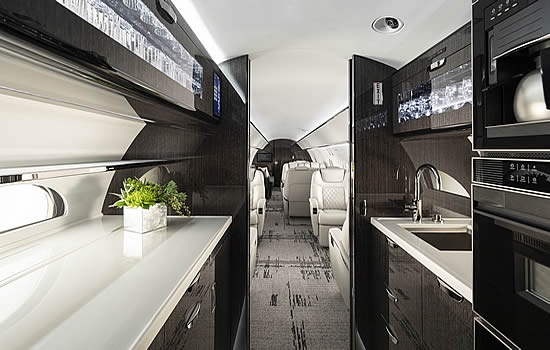 MSB Group adapts its operations to better support the aerospace industry in Greater Montréal
The MSB Group, a subsidiary of the French firm SOGECLAIR, which specializes in custom services and products in the business aviation industry, announced an investment of $2.7m that will enable it to increase its offering and modernize its operations to meet the post-pandemic needs of the aviation industry.
Jet Aviation redelivers world's first VVIP-outfitted BBJ 737 MAX
Jet Aviation has redelivered the first-ever VVIP cabin interior completed on a BBJ 737-8 to an undisclosed customer. The completion was designed, crafted and engineered entirely at Jet Aviation's completions center in Basel. It is the company's third redelivery this year.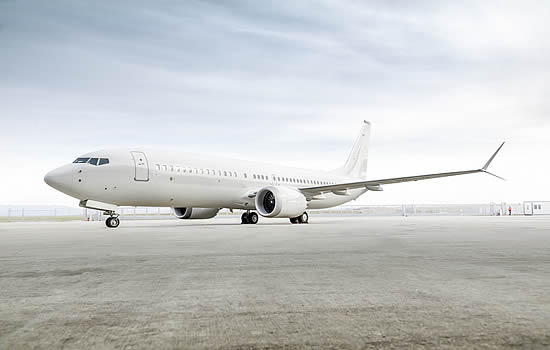 MSB launches new Zero Gravity lift assist system to support six-place conference table
MSB Design, a division of MSB Group, the Montreal-headquartered aerospace engineering and design company, is launching a new Zero Gravity side-ledge conference table following nearly three years of extensive research and development work.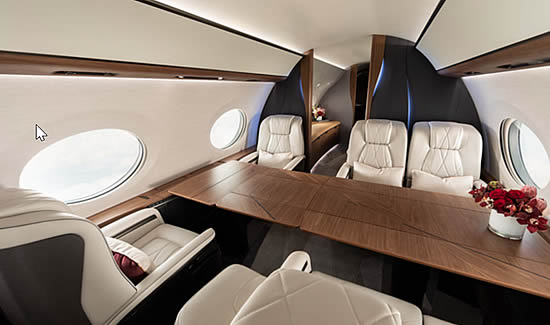 F/LIST GERMANY gains EASA Part-145 approval
F/LIST GERMANY's upholstery facility in Erfurt has recently been granted EASA PART-145 approval from the European Aviation Safety Agency (EASA) to act as a repair station. This positions F/LIST GERMANY's newest branch as a qualified maintenance service for upholstery work on business aircraft.
DPI Labs first to market with 55" and 65" UHD 4K OLED displays for bizjets California-based DPI Labs, Inc. have announced the availability of their new large-format 4K ultra-high definition (UHD), slim, ultra-lightweight, OLED displays for business and VVIP aircraft cabins.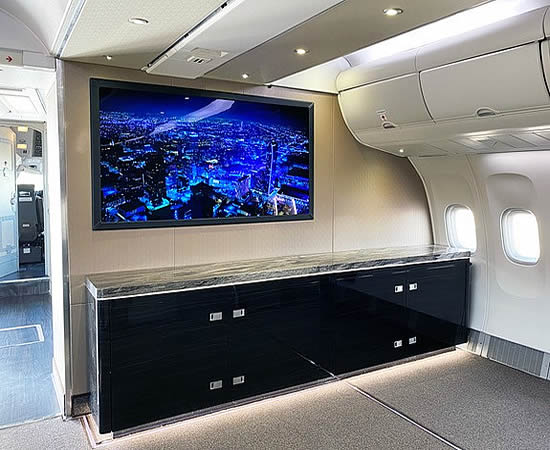 FAI Technik completes extensive Challenger 604 refurb project
Nuremberg, Germany-based MRO, FAI Technik GmbH, part of the FAI Aviation Group, has completed its latest full refurbishment, a pre-owned Bombardier Challenger 604 (MSN 5412) on behalf of a corporate client.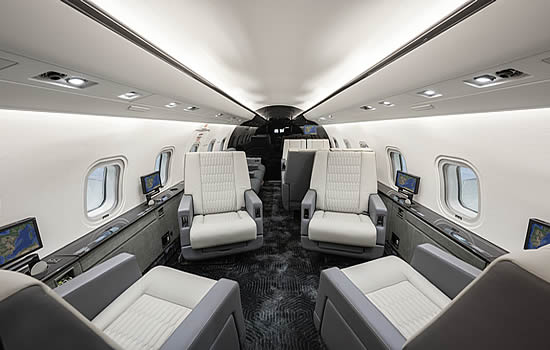 F/LIST joins research consortium to bring renewable materials to aviation interiors Composites for aviation that are made from 100% renewable raw materials, and which not only have excellent properties, but are also decorative: that's the goal of the BioForS project consortium.