VIP Completions enjoys growth in number of 'Soft Goods Refresh' projects VIP Completions, providers of aircraft completions and refurbishment services, has commented on the growth of 'soft goods refresh' projects that it has recently delivered to clients.
---
ATR targets high-end markets with new cabin collection At Aircraft Interiors Expo, world number one regional aircraft manufacturer ATR unveiled ATR HighLine, its new collection of high-end cabins dedicated to commercial and business operators.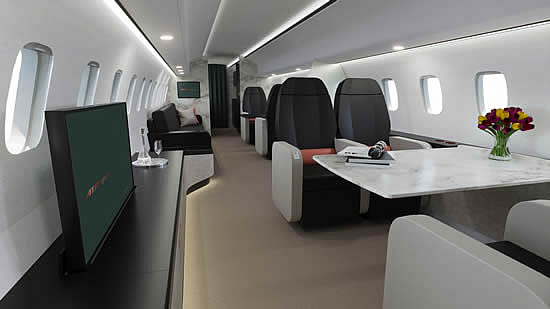 Jet Aviation delivers hand-crafted Art Deco VVIP interior Jet Aviation has redelivered a bespoke interior for an ACJ319neo to an undisclosed customer. The custom interior was designed in-house, and hand-crafted and installed by Jet Aviation Basel.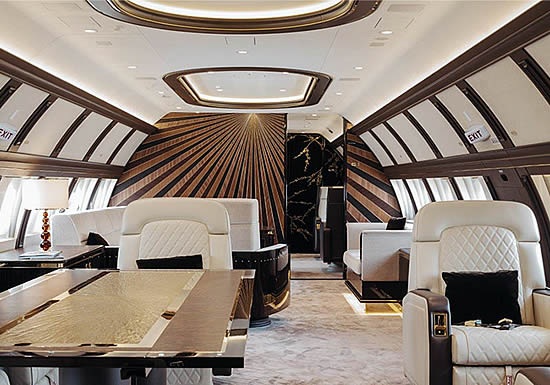 ---
VIP Completions' fully refurbished Challenger 604 VIP Completions, providers of aircraft completions and refurbishment services, has announced the delivery of a fully refurbished Bombardier Challenger 604.
---
F/LIST receives Red Dot Design Award 2023 for Aenigma F/LIST, a leading manufacturer of high-quality aircraft interiors, luxury residences and yacht fittings, has been awarded the prestigious Red Dot Design Award 2023 for its innovative bio-based material, F/LIST Aenigma.
---
Gulfstream opens US West Coast sales and design centre Gulfstream has announced the grand opening of its all-new Beverly Hills, California, sales and design center, expanding the company's customer resources in the Western United States and highlighting its industry leadership in cabin comfort and design.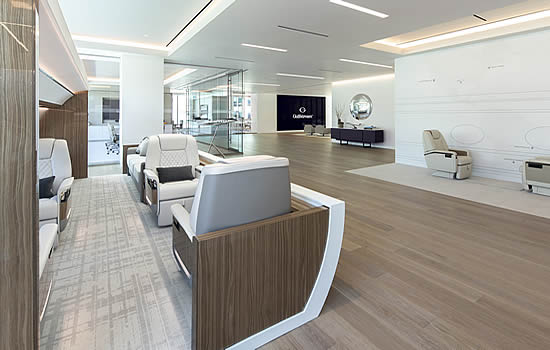 ---
VIP Completions unveils fully refurbished Global Express Completions and refurbishment specialist, VIP Completions, has unveiled a spectacular Bombardier Global Express that it recently delivered to an unnamed client.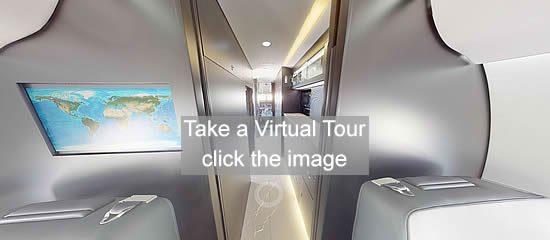 Another prestigious design award for Falcon 10X Dassault Aviation's latest addition to its large-cabin business jet family, the ultra long-range Falcon 10X, has received the Chicago Athenaeum award for Good Design.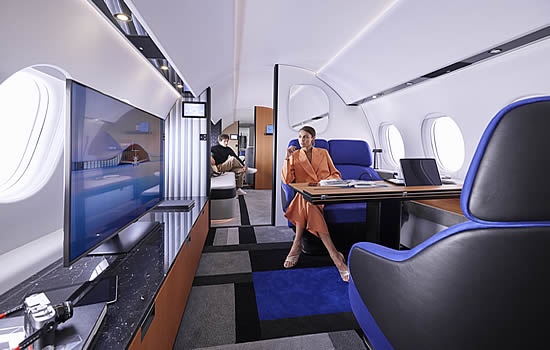 ---
VIP Completions acquires Dassault Falcon 2000 as demonstration aircraft VIP Completions, providers of aircraft completions and refurbishment services, has announced that it will use a recently-completed Dassault Falcon 2000 as a demonstration aircraft to showcase its expertise in completions and refurbishment.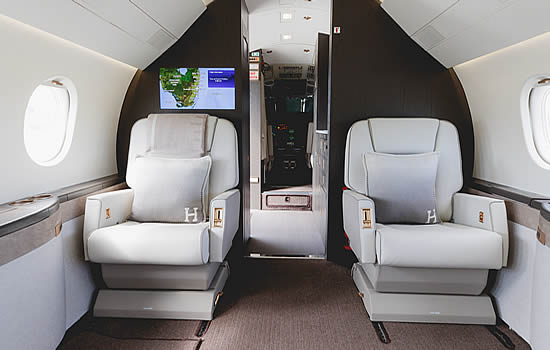 ---
F/LIST inspires the cabin of the future as Shapeshifter concept is revealed F/LIST is inviting NBAA-BACE delegates to reimagine the norm with the introduction of the F/LIST Shapeshifter technology concept. Never-before-seen cabin concepts are being showcased to guests as F/LIST executives present stunning, seemingly impossible interior prototypes that will redefine the cabins of the future.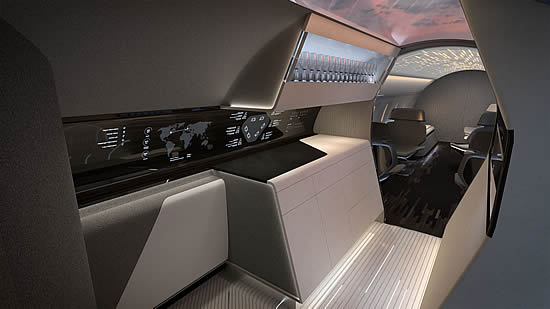 F/LIST unveils first-of-a-kind sustainable materials for the cabin F/LIST GMBH, expert in handcrafted interiors for business and private jets, yachts, and residences, has unveiled the business aviation sector's first portfolio of bio-based sustainable materials.
---
Bombardier introduces Executive cabin for Global 7500 and 8000 Bombardier has unveiled its new Executive cabin for the Global 7500 and Global 8000 aircraft, featuring its unique open office concept and spacious three workspace interior designed to maximize corporate collaboration, productivity and networking with fellow passengers.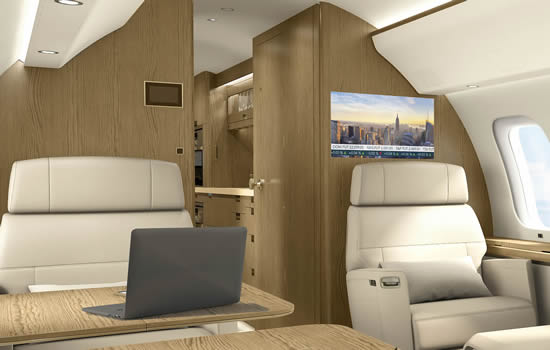 ---
Pilatus opens new US paint facility in Colorado In response to the growing demand for the PC-24 and PC-12 NGX, Pilatus has opened a new state-of-the-art paint facility at their US Completions Centre in Broomfield, Colorado.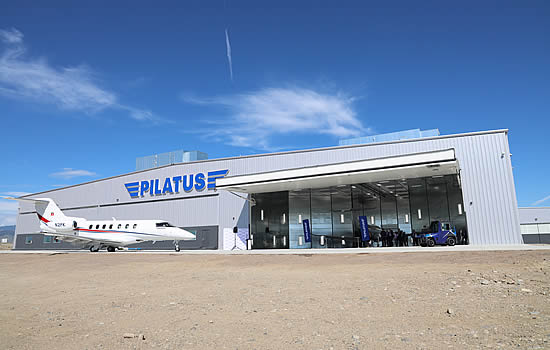 ---
Vallair and UUDS Group announce their Airbus A330-300 E Class cargo conversion Vallair, the mature asset specialist, unveils the first ever E Class widebody freighter conversion capability at its brand new state-of-the-art mega hangar in Châteauroux, France. Designed to bridge the gap while operators currently wait five years or more for full freighter conversion slots, this innovative solution is the result of a joint investment between France-based companies Vallair and UUDS, which is Part 21 certified.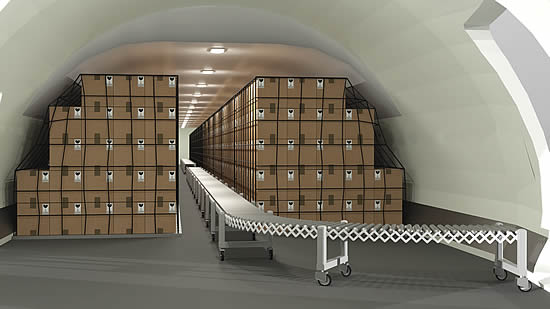 ---
Jet Aviation signs completion contract for BBJ MAX 9 Jet Aviation has signed a completion contract for a BBJ MAX 9. This follows the signing of two BBJ MAX 8 aircraft earlier this year.
---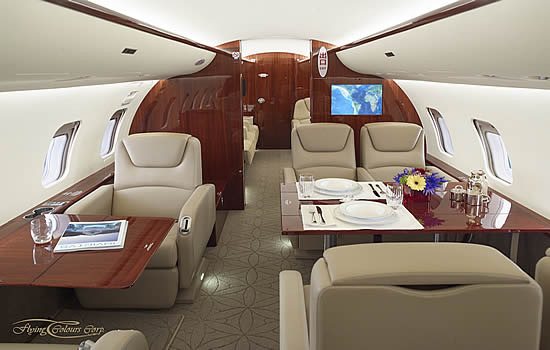 ---
FAI Technik completes another complex Bombardier Global Express refit project Nuremberg, Germany-based MRO, FAI Technik GmbH, part of the FAI Aviation Group and subsidiary of German special mission operator, FAI rent-a-jet has completed another outstanding Bombardier Global Express refit project, following the successful completion of its award-winning Project Pearl in 2020.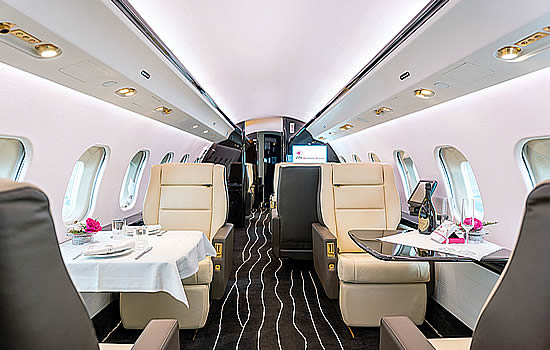 ---
VIP Completions and John Ruiz unveil spectacular interior of completely refurbished Boeing 767 Completions and refurbishment specialists, VIP Completions, together with client John H. Ruiz - entrepreneur, businessman and attorney - unveiled the spectacular interior of a Boeing 767 that VIP Completions has delivered to Mr. Ruiz.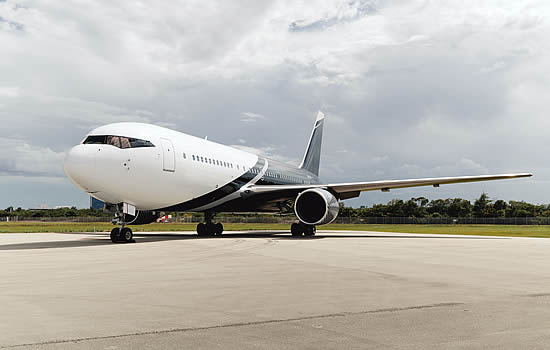 ---
Teague teams with NORDAM to create the world's first 'floating bed' in the sky Teague, a leading design and innovation company, has unveiled 'Elevate' - the world's first single-aisle aircraft cabin that uses floating furniture to reimagine the in-flight passenger experience.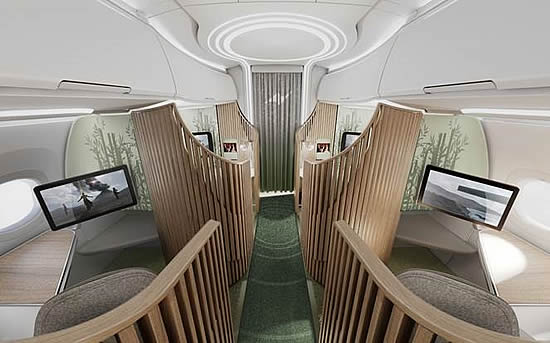 ---
RAS to rebrand as JETMS Completions Following the JETMS acquisition of RAS Completions in 2021, the Biggin Hill-based company will be formally rebranded as JETMS Completions. As a family member of Avia Solutions Group - and with the backing of its position as a global player in the aviation and aerospace industries - the company will use the rebranding as a means to represent both JETMS and JETMS Completions more closely going forward.
---
Comlux welcomes the first ever ACJ TwoTwenty for cabin completion Comlux has taken delivery of the first ever Airbus ACJ TwoTwenty at the Airbus Canada facilities in Mirabel, Canada. The all-new business jet, powered exclusively by Pratt & Whitney GTF engines, Comlux' s Indianapolis facilities for cabin completion.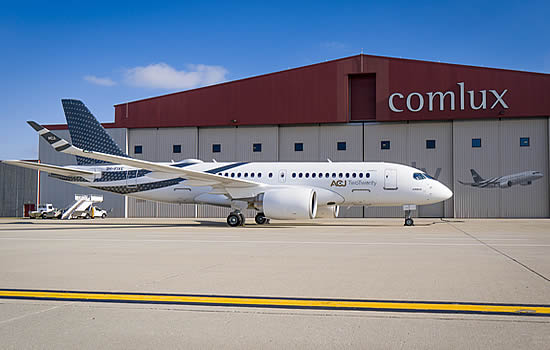 ---
Jet Aviation delivers its first Boeing 787 VVIP completion Jet Aviation announced the on-time redelivery of its first VVIP cabin interior on a Boeing 787-8 aircraft to an undisclosed customer. The aircraft is notable for its low weight and low cabin acoustic values.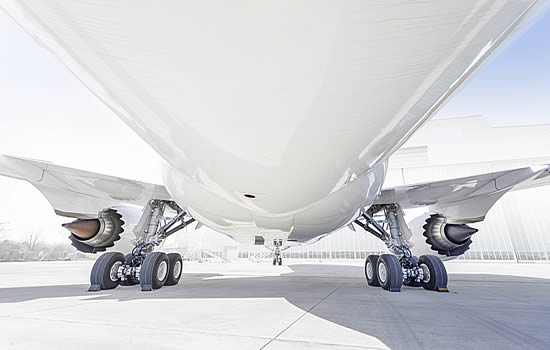 ---
Flying Colours Corp inks sales and installation agreement with SmartSky Flying Colours Corp. the international MRO and completions company, has signed an agreement with North Carolina-based SmartSky Networks to act as a sales and installation facility for SmartSky's air-to-ground connectivity equipment.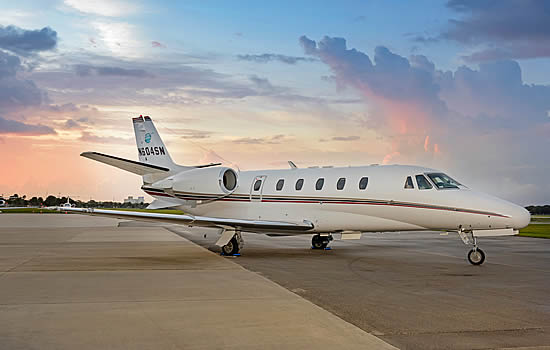 ---
Comlux launches new hangar project at Mohammed bin Rashid Aerospace Hub Leading business aviation transaction and completion services company, Comlux, has announced the signing of an agreement with Mohammed Bin Rashid Aerospace Hub - the aerospace platform of Dubai dedicated to the advancement of the aviation industry - to develop a hangar facility at MBRAH that spreads across 12,000 square meters of land.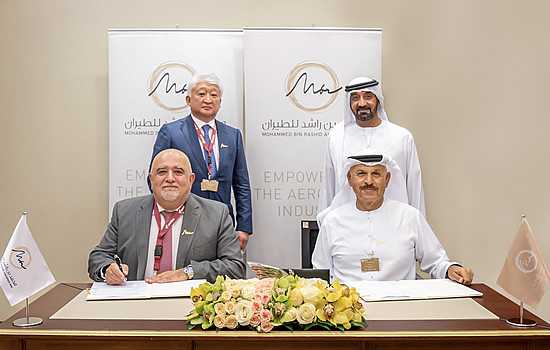 ---
Dassault selects INGENIO to provide EFB solutions for Falcon bizjets
INGENIO Aerospace, developers of innovative aircraft cabin and cockpit solutions, announced that Dassault Aviation is now offering the INGENIO Cockpit Tablet Arm as a capability for Electronic Flight Bag (EFB) displays on Falcon 2000, Falcon 900, Falcon 7X and Falcon 8X production aircraft, and coming soon Falcon 6X.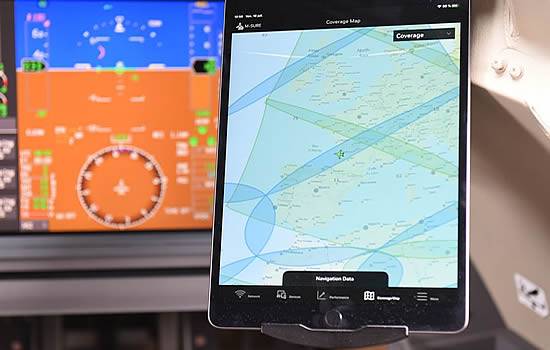 ---
Flying Colours Corp. on trend with striking contemporary refurbishment for Gulfstream G650 Flying Colours Corp., the North American maintenance, repair, overhaul, and completions business, has given a Gulfstream G650 interior a chic, modern make over that reflects trending cabin design concepts.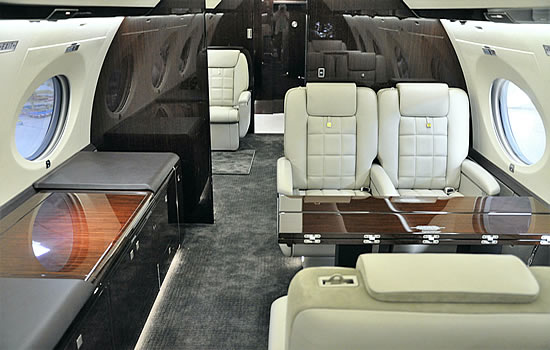 ---
Gulfstream expands Savannah-based customer showroom Gulfstream has expanded the customer showroom located at its Savannah-based worldwide headquarters to include the all-new Gulfstream G400. The innovative G400 experience features a full-size mock-up of the aircraft, immersive multimedia content and an interior design display.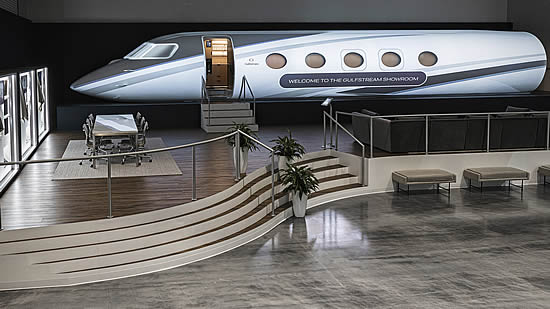 ---
VIP Completions announces unique Boeing 767 project
VIP Completions, providers of aircraft completions and refurbishment services, have announced a new project - the comprehensive interior and exterior refurbishment of a Boeing 767 VIP.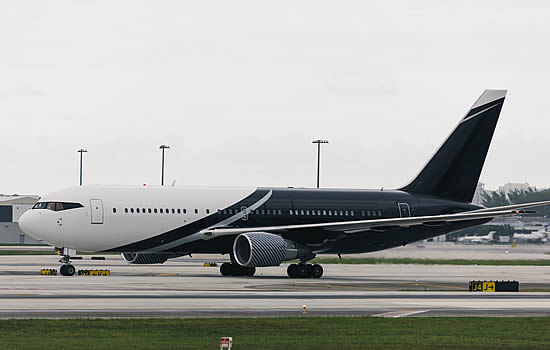 ---
Bombardier expands interior repair and refurbishment capabilities in Dallas
Bombardier is enhancing its interior repair and refurbishment activities at its service centre in Dallas, Texas, providing customers with even more maintenance and support capabilities.
---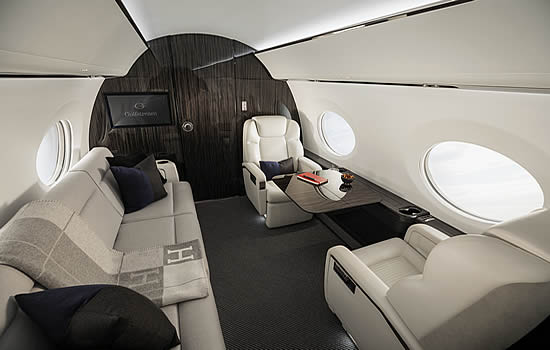 ---
Nothing is impossible in the world of private jet interiors
When talking about private jets, sleek design and quality materials are a given. But from time to time, a truly unique, sometimes even crazy, idea comes to the mind of someone who has the means to make it a reality.