Uganda to open up four airfields allowing direct bizjet access to National Parks A major expansion to Uganda's tourism was announced at the country's Peal of Africa Tourism Expo when the government told delegates four airfields in some of its most iconic National Parks will shortly be able to handle international visitors.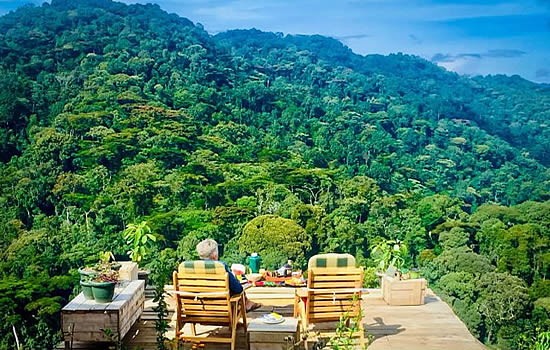 GateOne moves into Wyoming with fourth FBO GateOne's recent acquisition of the FBO at Northeast Wyoming Regional Airport (KGCC) in Gillette, Wyoming, marks the fourth for the company and its first in the state.

---
American Aero FTW lands at the top of best FBO list - again For the sixth consecutive year, American Aero FTW, an FBO serving private aviation travelers at Fort Worth Meacham International Airport, topped the list of the best FBOs in the world in the annual AIN FBO Reader Survey.
---
Jetex announces flagship FBO at Al Bateen Dubai-based Jetex, a global leader in executive aviation, has announced its long-awaited arrival in Abu Dhabi.
---
Skyservice opens Vancouver FBO Leading North American MRO, FBO, maintenance, management, charter and sales organisation, Skyservice Business Aviation, has opened its newest FBO at Vancouver International Airport ("YVR").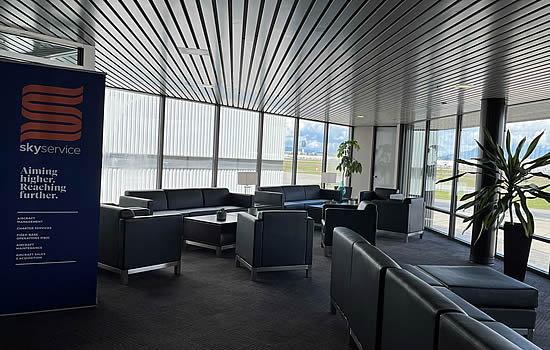 ---
Universal Aviation Spain acquires Andalucia Aviation Universal Aviation Spain has acquired all seven Andalucia Aviation handling offices in Spain. The offices will now be rebranded as Universal Aviation locations.
---
Atlantic Aviation's facility enhancements continue at record pace Facility expansions and enhancements are well underway or have been completed in recent months at several of Atlantic Aviation's more than 100 locations.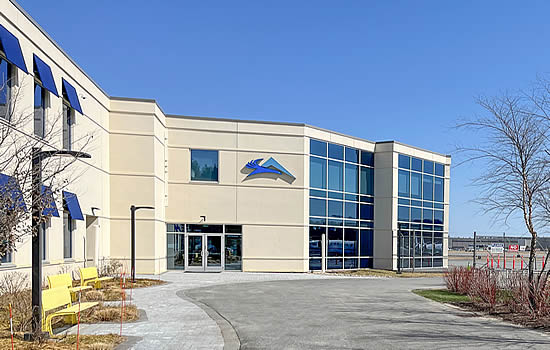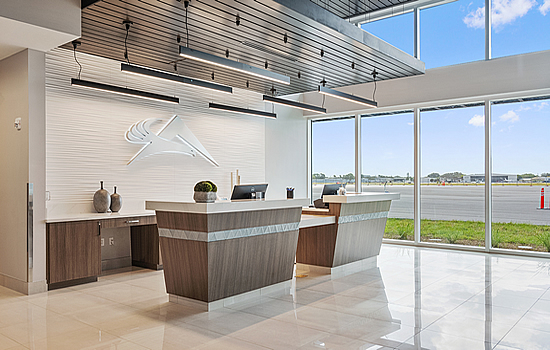 ---
---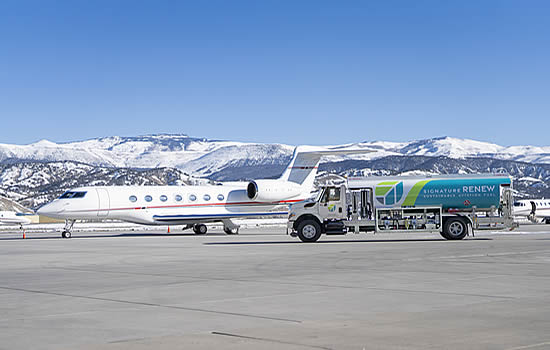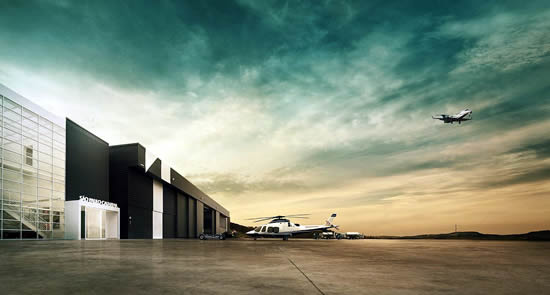 ---
TITAN Aviation Fuels welcomes Jetscape to branded network TITAN Aviation Fuels has welcomed Jetscape to its branded FBO Network. Jetscape is located at the fast-growing Fort Lauderdale-Hollywood International Airport (FLL) - the closest FBO to downtown Fort Lauderdale - offering a full-service business aviation center that delivers comprehensive aircraft ground support services, and property management solutions.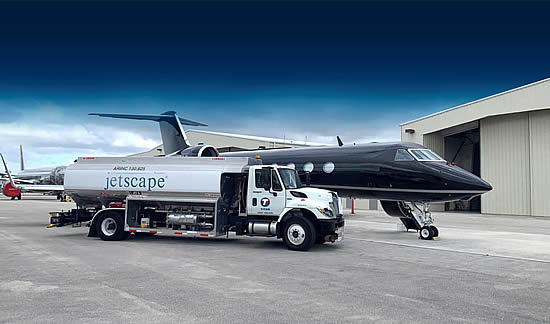 ---
Jetex London welcomes the World Located at Hangar 510 at London Biggin Hill Airport, Jetex London has commenced full commercial operations and is welcoming international private jet flyers to the UK capital.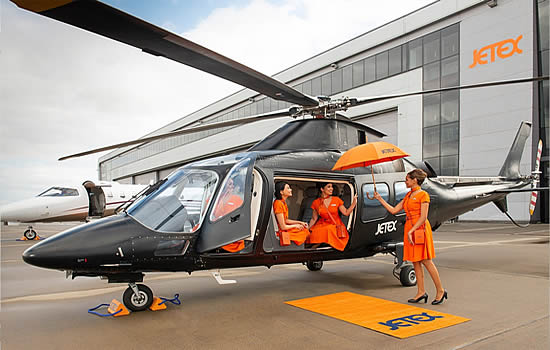 ---
Harrods Aviation expands footprint at London Stansted by acquiring the FBO business, Fayair Harrods Aviation is expanding its FBO footprint to serve increasing demand at London Stansted Airport, with the purchase of it's neighbouring business, Fayair, through the acquisition of the whole of the share capital of Fayair (Stansted) Limited.
FlightServ opens new corporate jet facility FlightServ, the sole independent FBO at Trenton Mercer Airport (KTTN), is welcoming guests at its new, luxury corporate jet facility, which opened on December 17th, 2022.
---
Modern Aviation breaks ground on hangar development in San Juan Modern Aviation has broken ground on a new $17m hangar development project at Fernando Luis Ribas Dominicci Airport (Isla Grande Airport/TJIG) in San Juan, Puerto Rico.
---
FlightServ opens new corporate jet facility FlightServ, the sole independent FBO at Trenton Mercer Airport (KTTN), is welcoming guests at its new, luxury corporate jet facility, which opened on December 17th, 2022.
DFS takes over ATC services at Braunschweig-Wolfsburg Airport as certified air navigation service provider On January 1st, DFS Aviation Services (DAS) took over the tower services in Braunschweig, replacing the previous provider, Austro Control and marking the successful completion of the first step in the project '
Commissioning and Operation of a Remote Tower Control Centre (RTC Centre Lower Saxony) at the Braunschweig site

'.
---
New Directional Finder equipment continues Blackpool Airport investment Blackpool Airport (UK) has continued its investment in on-site infrastructure and facilities with the installation of a new VHF Direction Finder.
---
Universal adds 13 airports to US CBP Reimbursable Services Program Universal Weather and Aviation continues to rapidly grow its participation in the US Customs & Border Protection (CBP) Reimbursable Services Program (RSP) by gaining CBP approval for 13 additional airports and thereby bringing its total number
of RSP-supported airports to 42.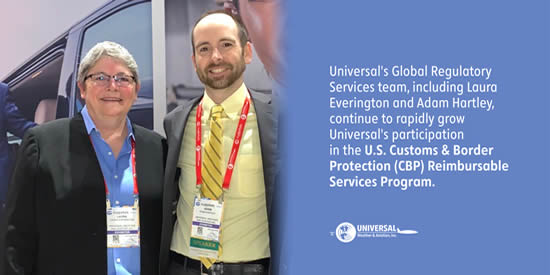 ---
Sheltair opens its first Texas FBO at Denton Enterprise Airport Sheltair Aviation has announced the acquisition of US Jet center at Denton Enterprise Airport (DTO). The network's latest FBO addition will set its first Texas-based FBO location and second west of the Mississippi.

© BlueSky Business Aviation News Ltd 2008-2023