Bombardier and Signature to develop diverse suite of services for enhanced customer experience
Bombardier and Signature Flight Support have signed a milestone Memorandum of Understanding towards a multi-faceted relationship to create a suite of new services that will transform the service experience for their customers

.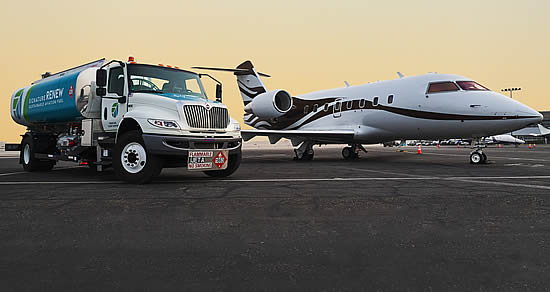 London Oxford Airport leads bizav bounce back
London Oxford Airport has exceeded pre-pandemic traffic levels and is currently experiencing 30% more movements than in 2019, both overall and in business aviation.
Aéroports de la Côte d'Azur becomes the first level 4+ carbon-neutral airport group in France
The Aéroports de la Côte d'Azur group, which has continually been striving to improve its environmental policy for more than 20 years, has taken an essential new step towards achieving its goal of full net zero emissions, without any offset, by 2030.

Modern Aviation and Mortenson break ground on new hangar complex at Centennial Airport
Mortenson, a top-20 US builder, developer, and engineering services provider with four decades of experience in Colorado, and Modern Aviation, a growing FBO network, providing essential services to the general aviation community in Denver, Seattle and Wilmington, North Carolina, have broken ground on a new hangar complex at Centennial Airport in Centennial, Colorado.
FAA invests $42m in Airports across Alaska
The Federal Aviation Administration will award seven Alaska airports a total of $42m in Airport Improvement Program grants to help with safety, access and sustainability efforts. The FAA has awarded more than 64 grants totaling $257.4m to Alaska airports during fiscal year 2021.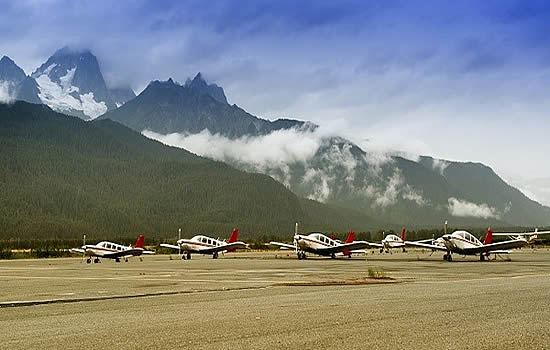 Luxaviation joins forces with Shell Aviation to announce long-term collaboration across FBO network
Luxaviation Group has announced the signature of a strategic collaboration with Shell Aviation. Luxaviation and Shell, beyond their existing respective FBO and fuel supply networks, will join forces for an expansion plan, co-investing in adding new FBO locations.
Sky Harbour UK lodges objection to disposal of Coventry Airport
Sky Harbour UK Limited, a specialist aviation consultancy, supporting owner operators and business aircraft with both aircraft acquisitions and aircraft management, has lodged its formal objection to two planning applications with Warwick District Council and Coventry City Council.
ACI Jet at John Wayne Airport achieves IS-BAH Stage II Certification
ACI Jet's FBO at John Wayne Airport (KSNA) has been awarded International Standard for Business Aircraft Handling (IS-BAH) Stage II certification from the International Business Aviation Council (IBAC).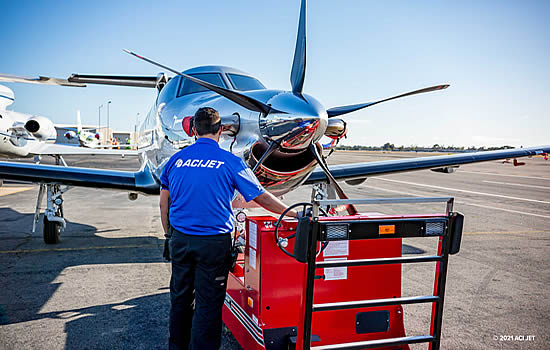 Farnborough Airport introduces SAF
Farnborough Airport is now offering Sustainable Aviation Fuel (SAF) to all aircraft using the airport.
Jet Aviation acquires ExecuJet's Zurich FBO and Luxaviation's Swiss operations
Jet Aviation has expanded its footprint in Switzerland with the acquisition of ExecuJet's Zurich FBO and Hangar Operations and Luxaviation's Swiss Aircraft Management and Charter Division.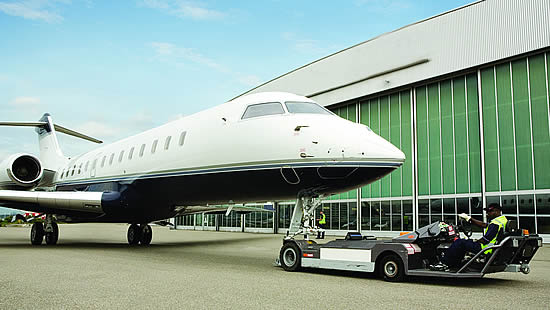 FAA provides $8bn in Airport Rescue Grants
The US Department of Transportation's Federal Aviation Administration will award $8bn in grants to keep US airport workers employed, construction projects going and help US airports recover from the impacts of the COVID-19 pandemic.
Weston Aviation success at G7 2021 in Cornwall Weston Aviation, the UK & Ireland FBO and support services company has successfully delivered the G7 Summit in Cornwall.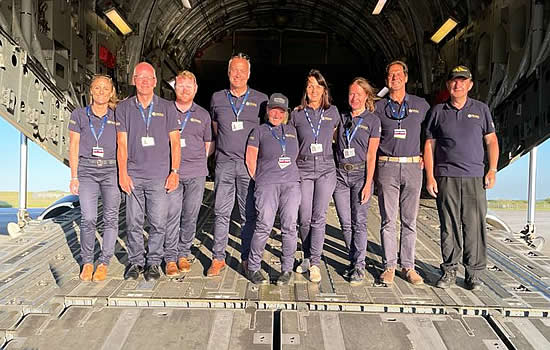 Ross Aviation expands presence at Scottsdale
Ross Aviation has broken ground on an expansive new hangar and office building complex at Scottsdale Municipal Airport (SDL).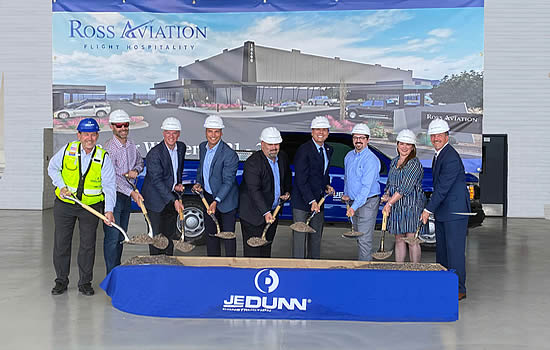 ExecuJet opens Tel Aviv FBO
ExecuJet, part of Luxaviation Group, has announced the opening of a fixed-base operation (FBO) in Tel Aviv, Israel.
Major development programme underway at London Oxford Airport
As part of a new strategic plan, London Oxford Airport has commenced construction work on a new development phase, which will, when complete this autumn, be its most significant step forward to date.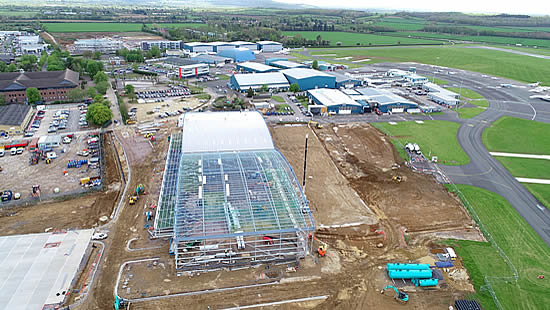 Ross Aviation acquires Silverhawk Aviation FBO and MRO in Lincoln
Ross Aviation has added a key midwestern location to their FBO network with the acquisition of the FBO and MRO businesses of Silverhawk Aviation in Lincoln, Nebraska.
Universal Aviation UK works with RAF Northolt to extend airport operating hours
Universal Aviation UK-London Northolt has successfully worked with the Royal Air Force to extend RAF Northolt Airport's operating hours by three hours a day, significantly enhancing the flexibility of using central London's closest airport (RAF/EGWU).
GA community outlines plan to save threatened UK airfields
The General Aviation Awareness Council (GAAC) has proposed a fourth category of land to the UK Government that would aid in balanced economic development - through the recognition of valuable 'Infrastructure'.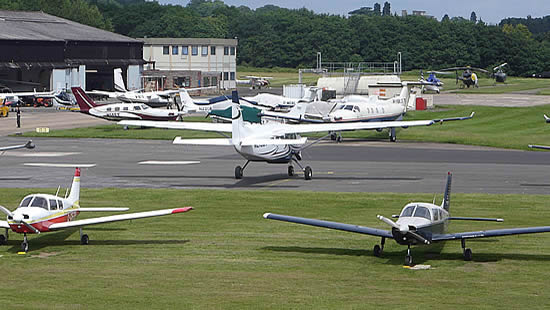 Air bp's SAF takes off at France's Clermont Ferrand Airport
Air bp has supplied sustainable aviation fuel (SAF) to Clermont Ferrand Auvergne Airport (CFE) in France, marking its first ongoing supply of the fuel in the country.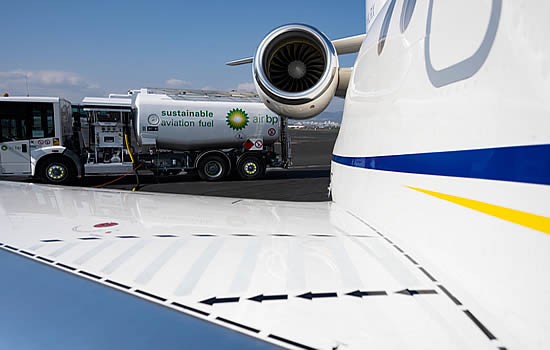 Venice-Lido welcomes its first business jet
The Pilatus PC-24's outstanding performance on short and unpaved runways has enabled it to become the first business jet to land on the grass runway at Venice-Lido city airport.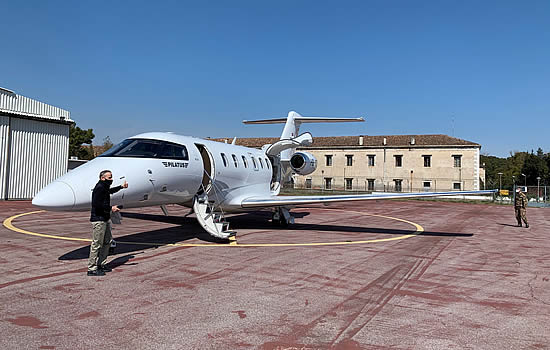 Farnborough Airport opens new On Air Café
Farnborough Airport has announced the opening of the brand-new On Air Café with pioneering aircraft caterers On Air Dining.

Air Elite Network welcomes Clay Lacy's Orange County FBO Clay Lacy FBO, the newest location at the John Wayne Airport in Orange County, California, has joined the Air Elite by World Fuel Network as the 78th network location.
Fast Air becomes Canada's first carbon neutral FBO Fast Air Jet Centre at Winnipeg Richardson International Airport in Manitoba, has become Canada's First Carbon Neutral FBO.