Newly renovated Signature FBO opens at Hanscom Field Signature Aviation has announced the opening of its renovated private aviation facility at L.G. Hanscom Field (BED) in Massachusetts. The opening marks the latest milestone in Signature Aviation's commitment to providing elevated experiences throughout its network while solidifying its long-term partnership with the region's largest general aviation airport.
---
Jet Center at Santa Fe opens first-in-class terminal building Jet Center at Santa Fe has completed construction on its new executive terminal facility and the renovation of its former FBO space at Santa Fe Regional Airport (KSAF).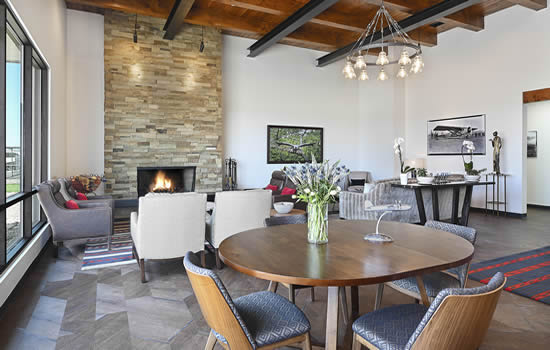 ---
Jet Aviation opens new hangar in Bozeman, Montana Jet Aviation has completed construction of a new 40,000 square-foot hangar at its FBO in Bozeman, Montana, bringing the total hangar capacity to over 300,00 square-feet.
---
Harrods Aviation unveils new brand identity for Stansted FBOs Harrods Aviation has announced the grand unveilling of new brand identity for its London Stansted Airport FBOs: 'The Knightsbridge' and 'The Brompton'.
---
Farnborough becomes first UK bizav airport to achieve highest level of carbon accreditation Farnborough Airport, Europe's leading airport for premium air travel connectivity, and the home of British aviation, has been awarded Level 4+, the highest level of carbon accreditation, by the Airport Carbon Accreditation (ACA) scheme.
Avflight adds 25th FBO in Holland, Michigan Travelers flying to Michigan's pristine coastal town of Holland will now be greeted by Avflight's exceptional services as the company acquires FlightLevel Aviation's FBO at West Michigan Regional Airport (KBIV).
---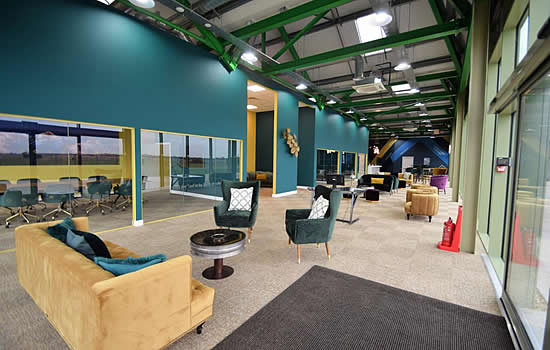 ---
World Fuel Services welcomes four new locations to its FBO networks World Fuel Services is expanding its global strength with the addition of four new network locations.
Aircraft Specialists Jet Center

at Gwinnett County Airport (KLZU) in Lawrenceville, Georgia, is joining the World Fuel Network, whilst

Skyservice FBO

in Vancouver (CYVR);

Galaxy FBO

(KADS) in Addison, Texas; and

Chartright Air Group

(CYKF) in Kitchener-Waterloo, Ontario are joining the Air Elite by World Fuel Network.
---
Signature hosts groundbreaking event for state-of-the-art Huntsville FBO Signature Aviation marked the commencement of construction on its FBO facility at Huntsville International Airport (HSV) this week with a groundbreaking ceremony attended by key stakeholders including the Port of Huntsville Board of Directors, Huntsville and Madison County community leaders and members of the media.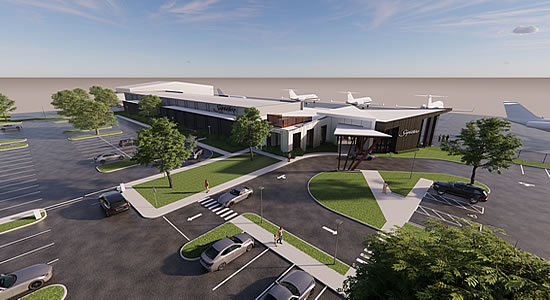 ---
London Oxford Airport has ambitions to be a leading centre for 'green tech' sectors London Oxford Airport, the UK's fifth-ranked busiest business aviation airport, is pivoting to offer a prospective new centre for innovation and green tech with a proposed new R&D science park at the entrance to the Airport.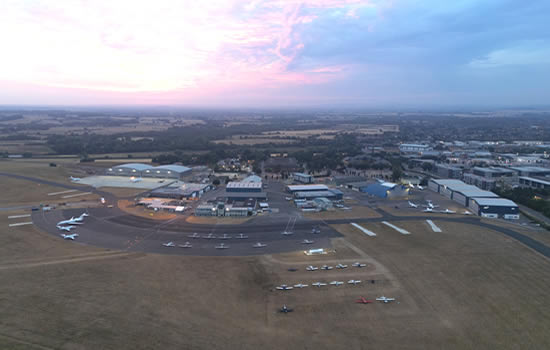 ---
DC Aviation Al-Futtaim turns 10 this year DC Aviation Al-Futtaim (DCAF), a joint venture between Dubai-based Al-Futtaim and Stuttgart-based DC Aviation Group, is celebrating its 10th anniversary of operations in Dubai. Also, this year, DC Aviation is celebrating its 25th anniversary while the Malta business its 15th year of operation.
ExecuJet to launch German FBO partnership with Kurz Aviation Service ExecuJet, part of the Luxaviation Group, announced during EBACE2023 that it is entering into a strategic FBO partnership with Germany's Kurz Aviation Service.
---
Signature unveils newly renovated Anchorage FBO Signature Aviation celebrated the grand opening of its newly renovated facility at Ted Stevens Anchorage International Airport on May 9th.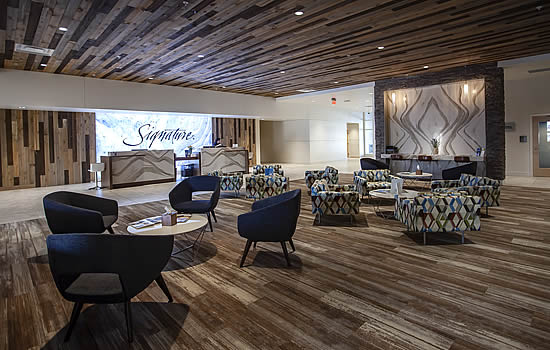 ---
Sirio and SEA Prime unveil new state-of-the-art Hangar X at Milan Linate Prime Sirio S.p.A. and SEA Prime - a company of the SEA Group, which, with the Milano Prime brand, is a leading business aviation airport manager in Italy and in Europe - have unveiled a new, state-of-the-art hangar at Milan Linate Prime airport.
---
Uganda to open up four airfields allowing direct bizjet access to National Parks A major expansion to Uganda's tourism was announced at the country's Peal of Africa Tourism Expo when the government told delegates four airfields in some of its most iconic National Parks will shortly be able to handle international visitors.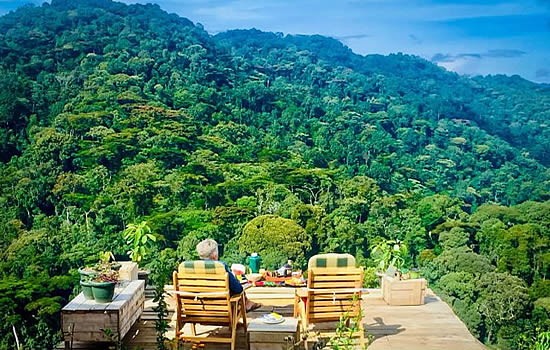 GateOne moves into Wyoming with fourth FBO GateOne's recent acquisition of the FBO at Northeast Wyoming Regional Airport (KGCC) in Gillette, Wyoming, marks the fourth for the company and its first in the state.

---
American Aero FTW lands at the top of best FBO list - again For the sixth consecutive year, American Aero FTW, an FBO serving private aviation travelers at Fort Worth Meacham International Airport, topped the list of the best FBOs in the world in the annual AIN FBO Reader Survey.
---
Jetex announces flagship FBO at Al Bateen Dubai-based Jetex, a global leader in executive aviation, has announced its long-awaited arrival in Abu Dhabi.
---
Skyservice opens Vancouver FBO Leading North American MRO, FBO, maintenance, management, charter and sales organisation, Skyservice Business Aviation, has opened its newest FBO at Vancouver International Airport ("YVR").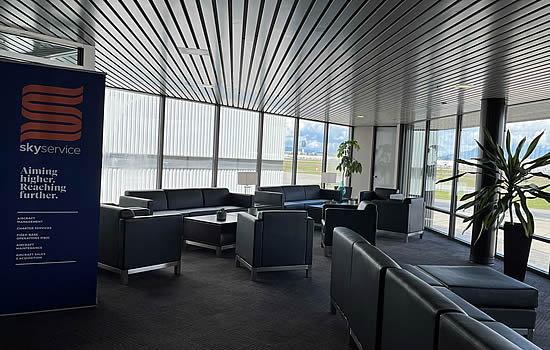 ---
Universal Aviation Spain acquires Andalucia Aviation Universal Aviation Spain has acquired all seven Andalucia Aviation handling offices in Spain. The offices will now be rebranded as Universal Aviation locations.
---
Atlantic Aviation's facility enhancements continue at record pace Facility expansions and enhancements are well underway or have been completed in recent months at several of Atlantic Aviation's more than 100 locations.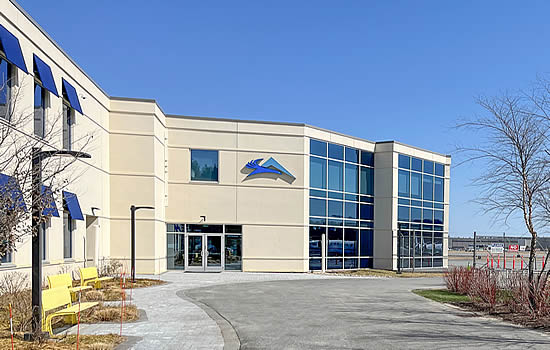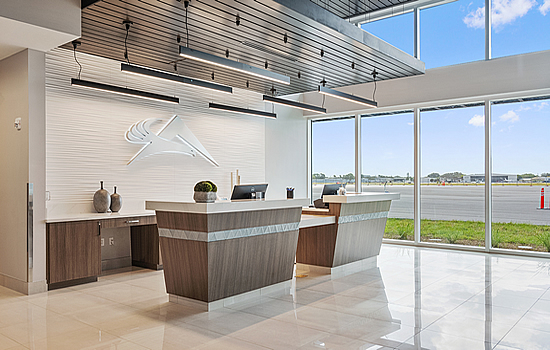 ---
---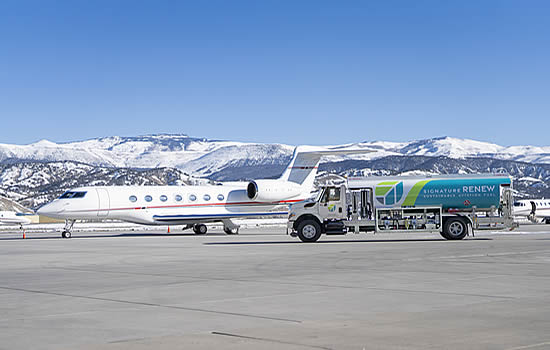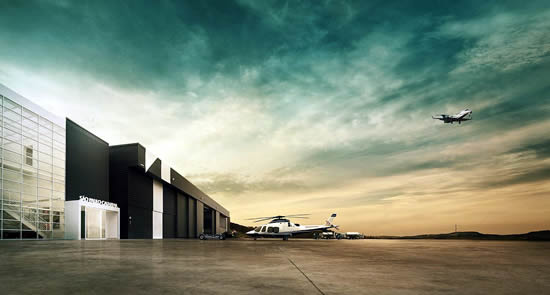 ---
TITAN Aviation Fuels welcomes Jetscape to branded network TITAN Aviation Fuels has welcomed Jetscape to its branded FBO Network. Jetscape is located at the fast-growing Fort Lauderdale-Hollywood International Airport (FLL) - the closest FBO to downtown Fort Lauderdale - offering a full-service business aviation center that delivers comprehensive aircraft ground support services, and property management solutions.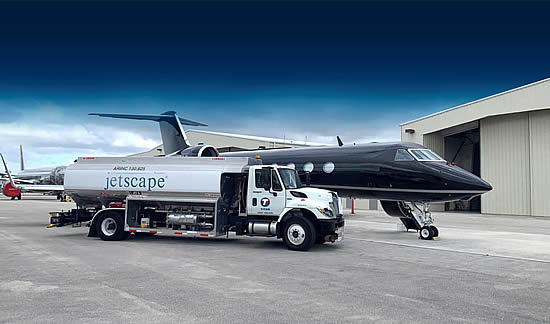 ---
Jetex London welcomes the World Located at Hangar 510 at London Biggin Hill Airport, Jetex London has commenced full commercial operations and is welcoming international private jet flyers to the UK capital.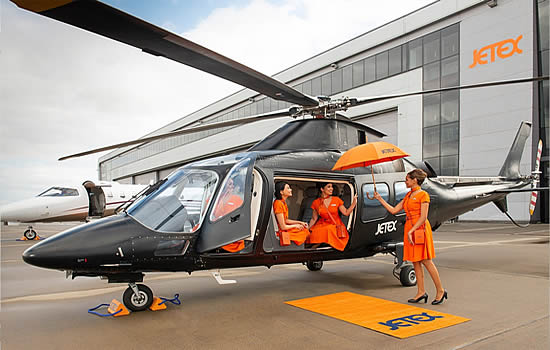 ---
Harrods Aviation expands footprint at London Stansted by acquiring the FBO business, Fayair Harrods Aviation is expanding its FBO footprint to serve increasing demand at London Stansted Airport, with the purchase of it's neighbouring business, Fayair, through the acquisition of the whole of the share capital of Fayair (Stansted) Limited.

© BlueSky Business Aviation News Ltd 2008-2023