London City Airport celebrates completion of key airfield infrastructure projects
London City Airport has completed key improvements to its airfield infrastructure as part of the City Airport Development Programme (CADP), including the construction of a full-length parallel taxiway and eight new stands capable of handling larger and more fuel-efficient aircraft.
Sheltair opens doors to Denver's new premier hangar & office building
Sheltair has announced that its new hangar and office facility at Rocky Mountain Metropolitan Airport (KBJC) has been completed and is now open.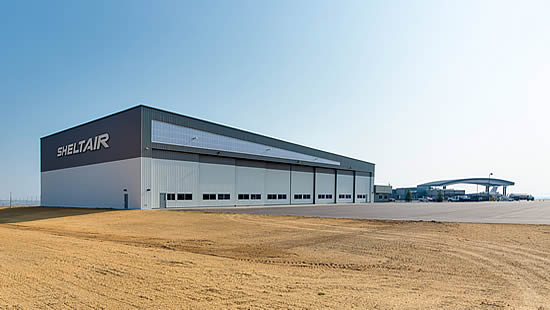 Universal donating feasibility services for GA humanitarian COVID vaccine missions
Universal Weather and Aviation will be donating feasibility and consulting services to general aviation operators wanting to use their aircraft to support humanitarian missions delivering COVID-19 vaccines.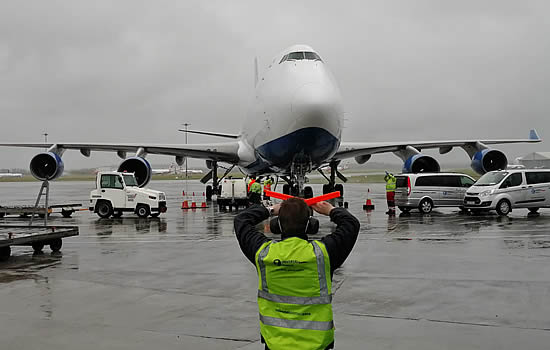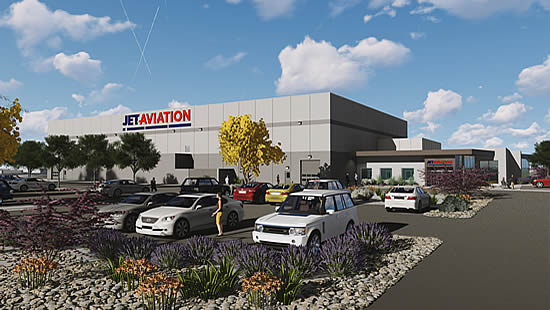 Paragon Network surpasses 100 FBOs worldwide with addition of Sky Valet
Paragon Aviation Group has welcomed Sky Valet, a subsidiary of Aéroports de la Côte d'Azur which is Europe's second-largest business aviation management group, to The Paragon Network.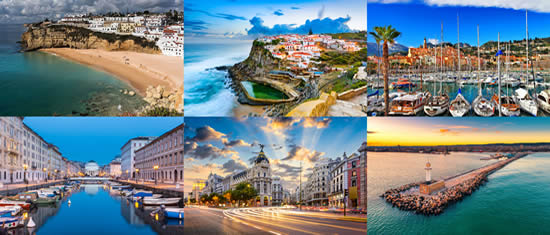 Universal to manage VIP GAT at London's Northolt Airport
Universal Aviation, the worldwide ground support division of Universal Weather and Aviation, Inc., is expanding its presence in the United Kingdom with the opening of Universal Aviation UK-Northolt (RAF/EGWU).
Berlin Brandenburg opens - and new commercial airlines wait in the wings.
Nearly a decade behind its original schedule and an impressive €4bn over budget, Germany's Berlin Brandenburg Willy Brandt Airport finally opened at the end of October.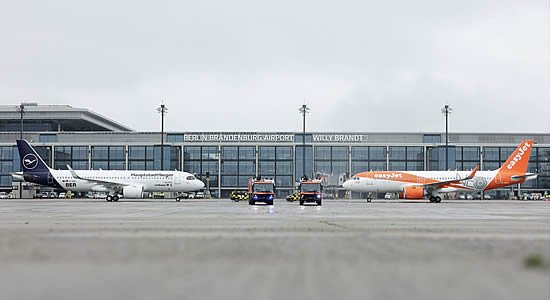 Sheltair opens Northside Hangar Complex at Fort Lauderdale
Sheltair's Northside Hangar Complex at Fort Lauderdale Executive Airport (FXE) is now open. The family-owned company has delivered its promise of further supporting the business aviation community with the opportunity to lease prime aviation real estate in the heart of South Florida.

AVIAA expands FBO network in Europe and US, adding 30-plus new locations AVIAA, the global group purchasing organization for business aviation which provides procurement services for over 1,500 aircraft, has been active during the Coronavirus pandemic.
OMNI Handling opens new FBO at Faro Airport
Portugal's leading executive aviation handling company, OMNI Handling, has opened its brand new 150 sqm landside FBO at Faro Airport in the Algarve.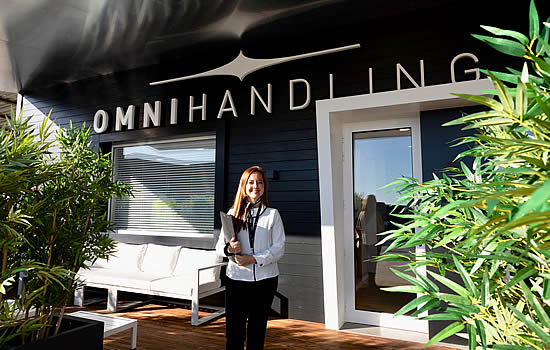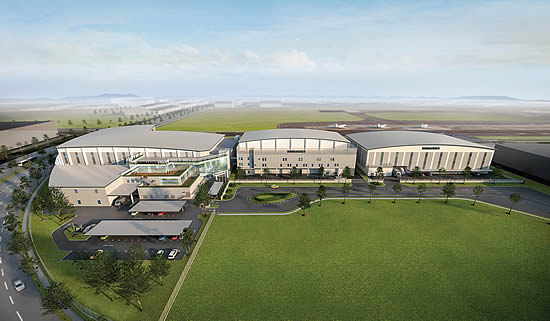 Sino Jet opens FBO at Nanchang Changbei International
Asia's largest and fastest-growing business jet operator, Sino Jet, has entered a strategic partnership with the Jiangxi Airport VIP Service Company to build and manage the first FBO at Nanchang Changbei International Airport.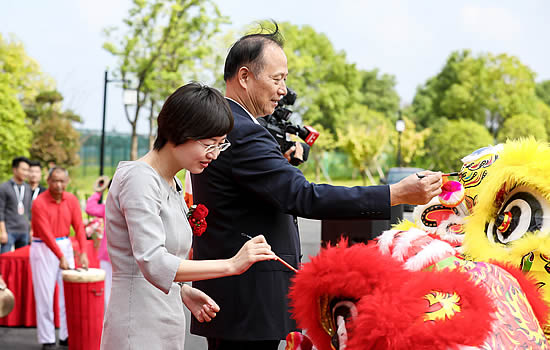 Standard Aviation FBO opens at Cyril E. King Airport, St. Thomas
With the Standard Aviation terminal totaling 28,000 square feet, it is the largest free-span building in the Caribbean. The FBO includes a 24,000 square foot hangar, which can accommodate jets up to a Gulfstream G550. Heavily reinforced to withstand tropical storms and hurricanes,
Clay Lacy awarded thirty-five year lease for new FBO at John Wayne Airport
The Orange County Board of Supervisors has awarded Clay Lacy Aviation a thirty-five year lease at John Wayne Airport (KSNA) to build and operate a world-class FBO that will serve as a business gateway for Orange County and contribute to a thriving general aviation ecosystem at the airport.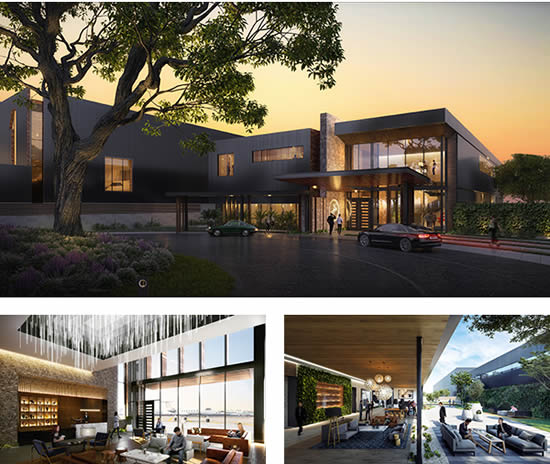 Jet Aviation acquires Arlin's Bozeman FBO
Jet Aviation has acquired Arlin's Aircraft Service, Inc. (Arlin's) FBO operations at Bozeman Yellowstone International Airport in Montana.
FBO RIGA celebrates five years of success
FBO RIGA, a part of Flight Consulting Group, opened its doors at Riga International Airport in September 2015. Over five years of operation, it has become the main gateway for business aviation flights in the Baltic States.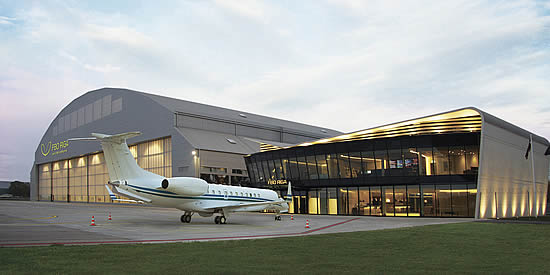 2020's Most Scenic Airports Worldwide The results of the annual Scenic Airports poll by private jet booking service PrivateFly, a Directional Aviation company, come in an uplifting reminder of the joys of flying, as aviation has one of its most challenging years on record due to the coronavirus pandemic.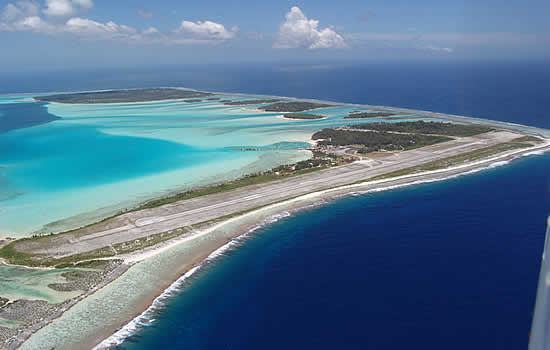 Cambridge Airport invests in new landing systems
Cambridge City Airport (UK) has invested in a new and improved Instrument Landing System (ILS) and co-located Distance Measuring Equipment (DME) to provide an enhanced precision approach that enables aircraft to approach the runway in darkness or adverse weather conditions where visibility is limited.
Sheltair unveils new Denver FBO and hangar complex
Sheltair has opened its new state-of-the-art FBO and hangar complex at the Rocky Mountain Metropolitan Airport (KBJC) in Broomfield, Colorado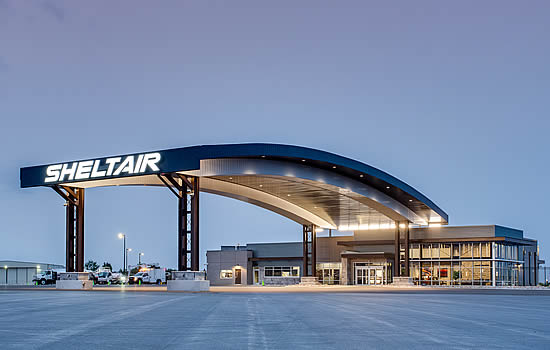 Gloucestershire Airport is 'Cargo Ready' In response for an alternative airport for urgent automotive and "just in time" logistics, Gloucestershire Airport has welcomed its first cargo operator.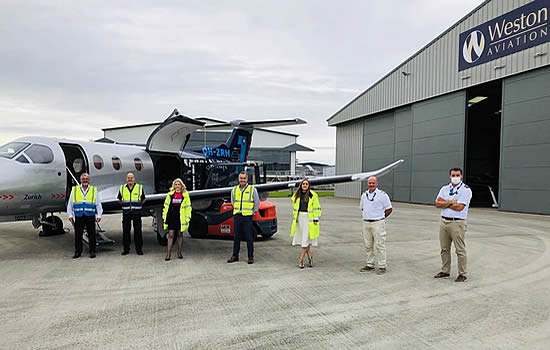 MRB brokers partnership with Avfuel
The Eastern West Virginia Regional Airport Authority (MRB) has announced its new partnership with Avfuel Corporation.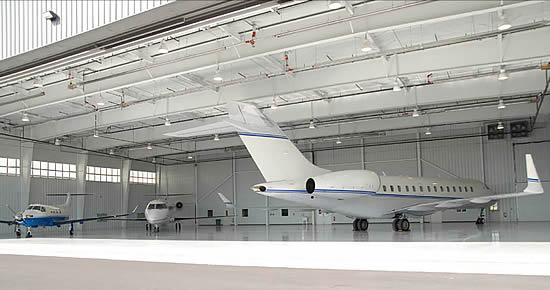 Sheltair welcomes Atlantic Jet Refinishing to FXE
Sheltair has welcomed Atlantic Jet Refinishing as its newest tenant at Fort Lauderdale Executive Airport FXE in their newly constructed state of the art paint facility.
Flight Consulting Group marks 20 years with European expansion plans Latvian business aviation holding company, Flight Consulting Group, is celebrating its 20th anniversary by announcing ambitious goals to expand the concept of its business aviation center across its European ground handling network.