Modern Aviation to acquire SACjet's three Sacremento FBOs Modern Aviation has executed a definitive agreement to acquire Superior Aviation Company's ("SACjet") three Sacramento, CA FBO operations.
FCG OPS partners with GAS to launch Spanish ground handling network FCG OPS continues its strong growth in Europe by cooperating with General Aviation Service (GAS) to launch a partner network of ground handling stations throughout Spain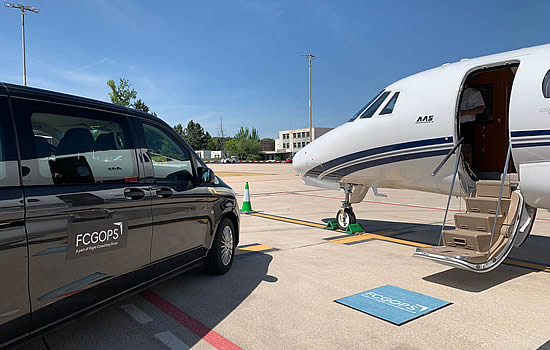 Sheltair celebrates with hangar expansion ceremony at Savannah/Hilton Head Intl Sheltair Aviation hosted a hangar expansion ceremony to mark a milestone in the development of a new 30,000 square foot hangar at the Savannah/Hilton Head International Airport.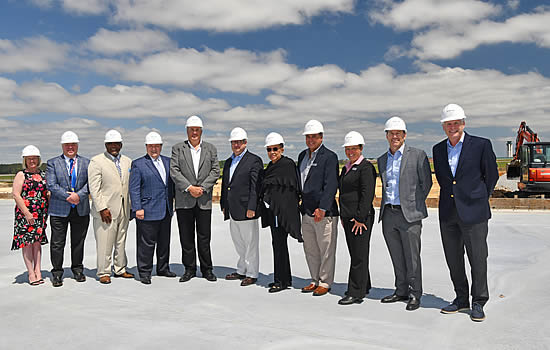 Flagship Gloucestershire Airport project takes 'significant' step toward completion CGX Connect, the flagship commercial development at Gloucestershire Airport has reached a critical delivery milestone with access to the site now complete and future development unlocked.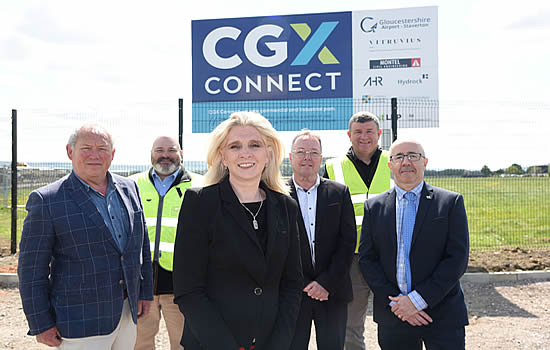 Ross Aviation acquires Air Service Hawaii Ross Aviation's renowned "Flight Hospitality" is coming to Hawaii, as the company announced its acquisition of Air Service Hawaii and its six-location FBO network in the islands.
EPA recognizes Clay Lacy Aviation among nation's leading green power users Clay Lacy Aviation has been a leader in sustainability within business aviation by reducing greenhouse gas emissions and transitioning to renewable energy sources.
Sixth revv aviation FBO joins Avfuel-branded network Avfuel Corporation and revv aviation entered into a branded fuel supply agreement as the latter assumed operation of the FBO at Schaumburg Regional Airport (K06C) in Schaumburg, Illinois.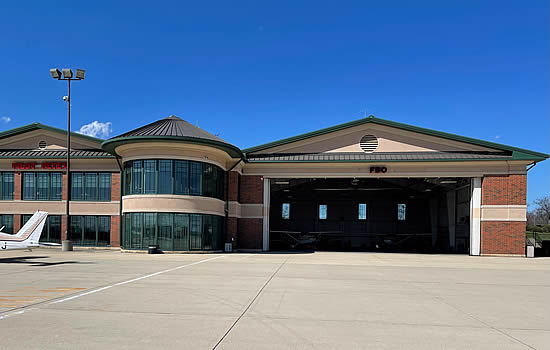 The Paragon Network welcomes ExecuJet Auckland ExecuJet's Auckland FBO (NZAA) located at the Auckland International Airport in New Zealand, has joined The Paragon Network's prestigious network of FBOs around the world.
Five Ross Aviation locations certifying as NATA Green Aviation businesses On the eve of Earth Day 2022, Ross Aviation's sustainability team achieved the unique milestone of having five of its locations certified as Green Aviation Businesses in accordance with NATA's new Sustainability Standard for Aviation Businesses.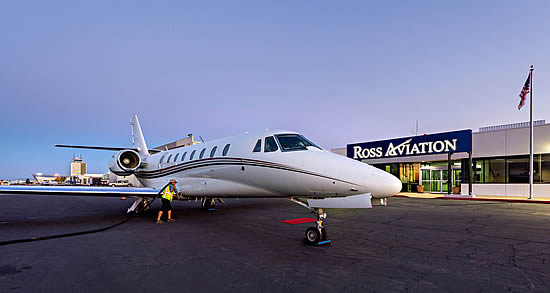 Levaero Aviation opens Collingwood facility Levaero Aviation's new base at the Collingwood Regional Airport (CNY3) is now operational. The facility is located in a new state of the art 18,000 square foot hangar complex and will serve as an additional site for Levaero's Maintenance and Aircraft Sales departments.
Universal expands Certified FBO network Universal Aviation, the FBO ground services division of Universal Weather and Aviation, Inc., announced it will elevate service levels and standards at several new popular destinations with the addition of five new Universal Aviation Certified Member locations in Larnaca, Cyprus (LCLK), Cairo, Egypt (HECA), Frankfurt, Germany (EDDF), Lima, Peru (SPJC), and St. Thomas, U.S. Virgin Islands (TIST).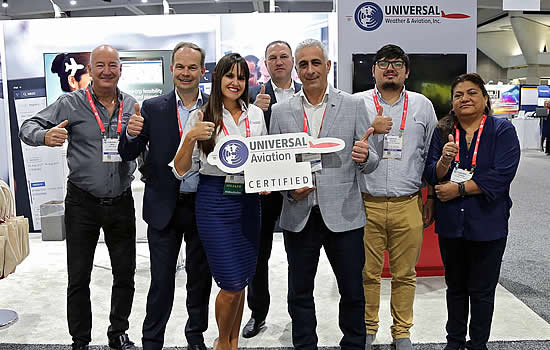 Bournemouth Airport launches official cargo operation, Cargo First Bournemouth Airport is cementing itself as the fastest developing cargo airport in the UK, and the one of the country's newest trade links, with the official launch of its dedicated cargo handling service, Cargo First.
FAA commissions new tower at Charlotte Douglas Intl The US Department of Transportation's Federal Aviation Administration dedicated the newly commissioned and environmentally sustainable air traffic control tower at Charlotte Douglas International Airport (CLT) this week.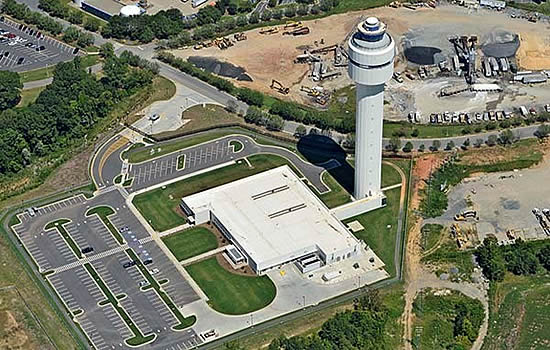 FCG OPS adds stations in Poland and Romania to its ground handling network FCG OPS continues to expand its ground handling network and enters new European markets. The company announces the launch of a full range of airport ground handling services in Poland and Romania, including Warsaw (EPWA), Gdansk (EPGD), Katowice (EPKT), Krakow (EPKK), and Bucharest (LRBS).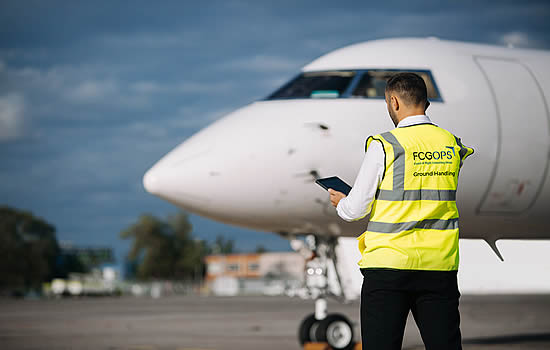 NOVA and Wafra launch FBO joint venture Wafra Inc., a global alternative investment manager and infrastructure investment firm, NOVA Infrastructure, have announced an investment in Hawthorne Global Aviation Services.
RAF Northolt Airport to extend operating hours to 7 days a week The Royal Air Force will extend London RAF Northolt Airport's (RAF/EGWU) operating hours to seven days a week starting June 1, 2022, making the airport accessible on weekends for the first time in five years.
Modern Aviation completes acquisition of Sheltair's Long Island MacArthur FBO Modern Aviation has completed the acquisition of the FBO assets and operations at Long Island MacArthur Airport from Sheltair Aviation, the nation's largest privately-owned aviation network.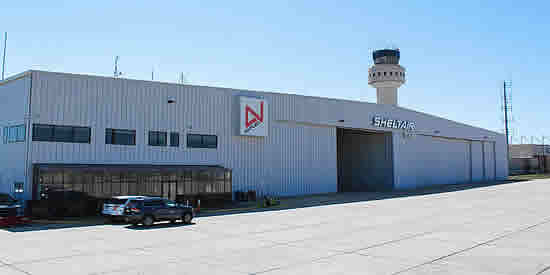 Jet Aviation Scottsdale and Bozeman achieve IS-BAH Stage 2 Jet Aviation has received International Standard for Business Aircraft Handling (IS-BAH) Stage 2 safety registration for its two newest FBO locations in the USA.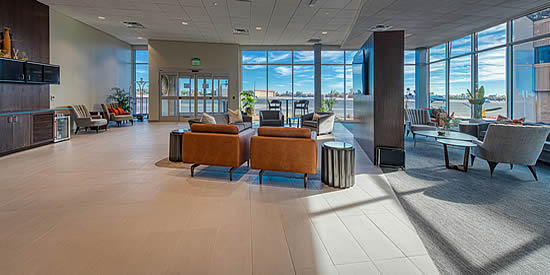 Modern Aviation closes acquisition of Sheltair's JFK and LaGuardia FBOs Modern Aviation has closed the acquisition of the FBO assets and operations at JFK International Airport and LaGuardia Airport from Sheltair Aviation, the nation's largest privately-owned aviation network.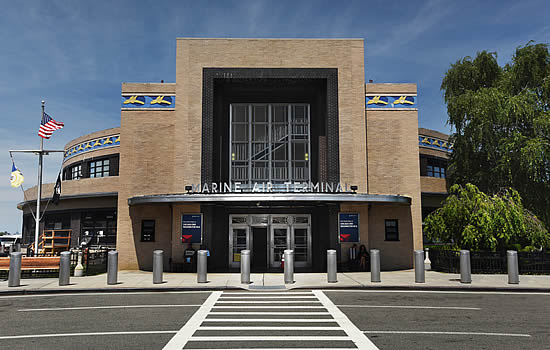 Universal Aviation Singapore earns IS-BAH Stage 3 accreditation Universal Aviation Singapore, based at Seletar Airport (WSSL), has earned Stage 3 accreditaton under the International Standard for Business Aviation Handling (IS-BAH).
Jet Aviation's Australian FBO network awarded IS-BAH Stage II Jet Aviation has received International Standard for Business Aircraft Handling (IS-BAH) Stage II safety registration for all five of its FBO locations in Australia, including Sydney, Brisbane, Perth, Cairns and Darwin.
Universal Aviation expands presence in Spain Universal Aviation, the worldwide ground support division of Universal Weather and Aviation, Inc., announced it has expanded its presence in Spain.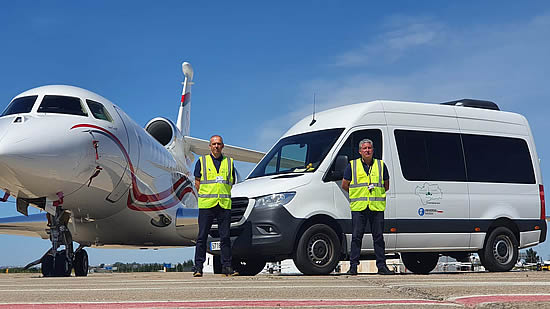 Jet Edge to establish base at Signature Teterboro East Signature Aviation, the world's largest FBO network, and Jet Edge International, a leader in full-service global private aviation, have signed an agreement to occupy Signature's East facility at Teterboro Airport (TEB) in New Jersey.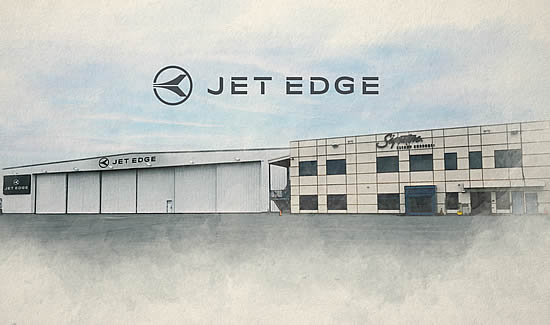 Clay Lacy first to be certified to 4AIR Facilities Neutral sustainability rating Clay Lacy Aviation is the first company to receive a 4AIR sustainability rating of Facilities Neutral, validating that the company's private aviation facilities have been operating carbon neutral since 2019.
Le Castellet International Airport re-opens after renovations After two months of major renovation work, Le Castellet International Airport opened to air traffic on January 22nd. A new lease of life for the French airport built in 1962 by Paul Ricard.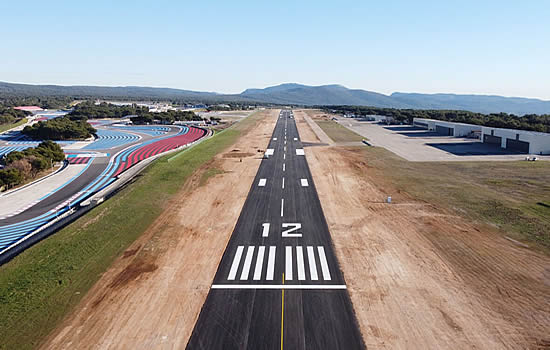 Jetex and Berlin Neuhardenberg Airport to develop world's first pure green FBO in Berlin Global executive aviation company, Jetex, and Berlin Neuhardenberg Airport have signed a Joint Venture Agreement paving the way for the development of a world-class executive aviation terminal and FBO at Berlin Neuhardenberg Airport (EDON).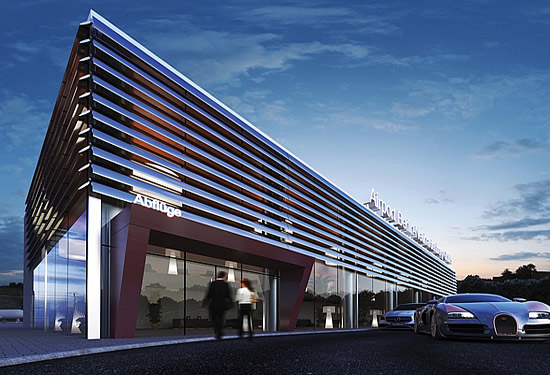 Full-time Cat.6 upgrade for London Oxford Airport's Fire and Rescue Service London Oxford Airport has commenced the New Year with a significant upgrade of its Rescue and Fire Fighting Services (RFFS) to Category 6. The enhanced status follows the introduction of replacement fire tenders, allowing for associated changes in manned resources at the UK's fifth busiest business aviation airport.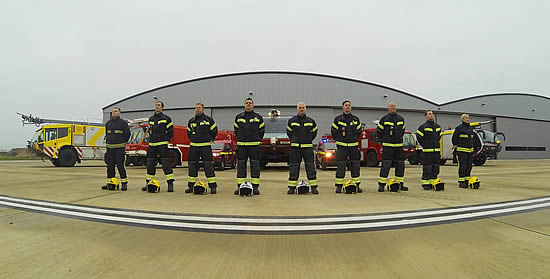 Gloucestershire Airport awards contract for delivery of runway refurbishment Gloucestershire Airport has appointed VolkerFitzpatrick, one of the UK's leading engineering and construction companies, to deliver a Civil Aviation Authority (CCA) approved upgrade to Gloucestershire Airport in 2022.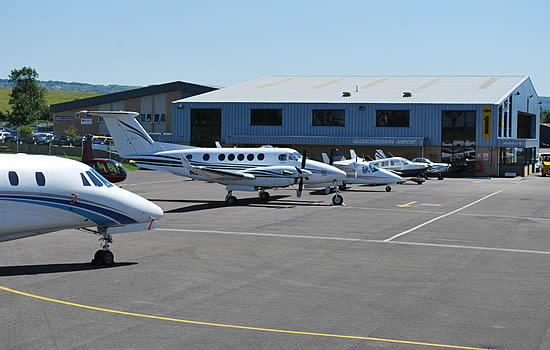 Modern Aviation closes acquisition of FBO in San Juan, Puerto Rico Modern Aviation has closed the acquisition of Hill Aviation LLC, which includes FBO and MRO operations at Fernando Luis Ribas Dominicci Airport (Isla Grande Airport/TJIG) in San Juan, Puerto Rico and a satellite FBO operation at Jose Aponte de la Torre Airport (TJRV) in Ceiba, Puerto Rico, from Tommy Hill and VRM Companies.
Signature purchases Vail Valley Jet Center FBO
Signature Aviation, the world's largest network of FBOs, has announced its purchase of Vail Valley Jet Center (VVJC) FBO at the Eagle County Regional Airport (EGE) in Colorado. The addition to Signature's global network marks its fourth FBO within the state and the first outside of the Denver area.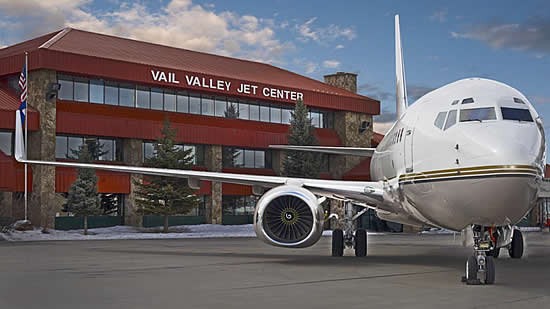 Jet Aviation partners with Neste to offer SAF in Amsterdam
Jet Aviation has signed an agreement with Neste, the world's leading producer of Sustainable Aviation Fuel (SAF), to secure and offer Neste MY Sustainable Aviation Fuel (Neste MY SAF) on-site at its FBO located at Amsterdam Airport Schiphol, effective immediately.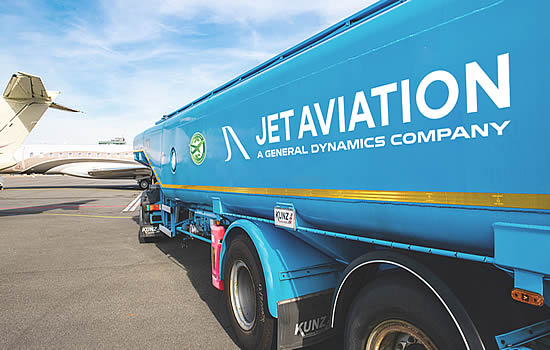 The vital importance of aircraft de-icing and washing
With the onset of winter and plummeting temperatures, the importance of aircraft de-icing and washing can never be overstated.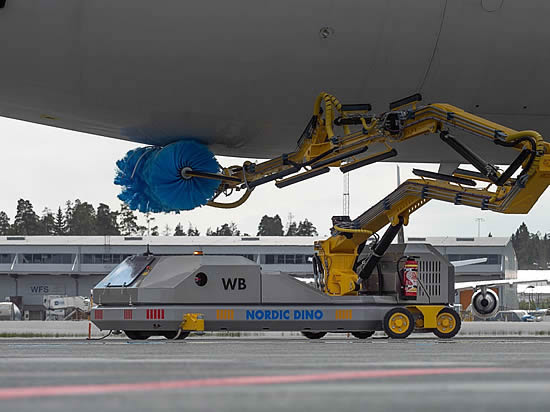 Revamp for Le Castellet International Airport
The demolition of Le Castellet International Airport's runway marked the commencement of major modernisation and refurbishment this week.