Gama Aviation FBO first to offer in-house security screening at Glasgow International This month, Gama Aviation will become the first and only FBO at Glasgow International Airport to provide on-site VIP security screening. This is a huge benefit to charter operators and clients, who previously have been required to be screened and exit via the commercial terminal for qualifying flights.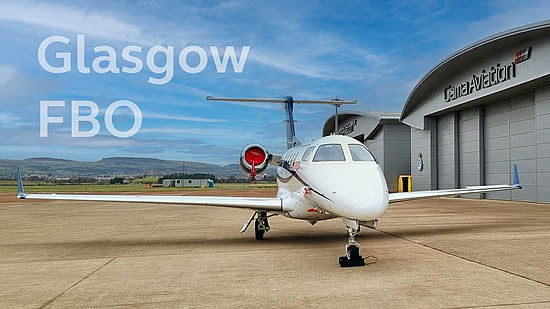 St. Thomas FBO re-opens under new management team Execujet Flight Services on St. Thomas, US Virgin Islands, has re-opened under new management with a long and well-respected history in aviation on the island. Roy Romney joins the team as operations manager and Cromwell Freeman joins as operations supervisor.
Rise Aviation opens new FBO terminal at North Texas Regional Airport Rise Aviation, the FBO service provider at North Texas Regional Airport (NTRA) in Sherman/Denison, Texas (KGYI), began operating out of its new FBO terminal on August 1, 2022.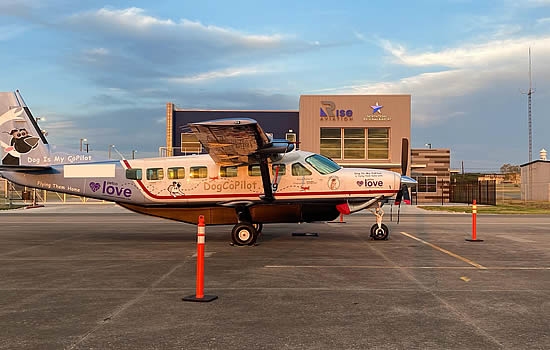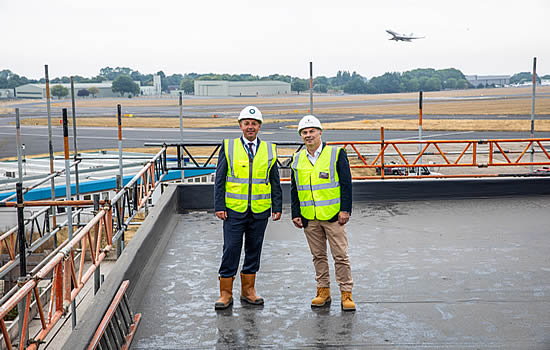 Clay Lacy breaks ground on $20m, 11-acre FBO and MRO development at Waterbury-Oxford Airport Clay Lacy Aviation has served the private aviation needs of the Northeast United States since 2016. Recently, it strengthened its commitment to the area and its economic future by celebrating the groundbreaking of its $20m expansion at Waterbury-Oxford Airport (KOXC) in Oxford, Connecticut.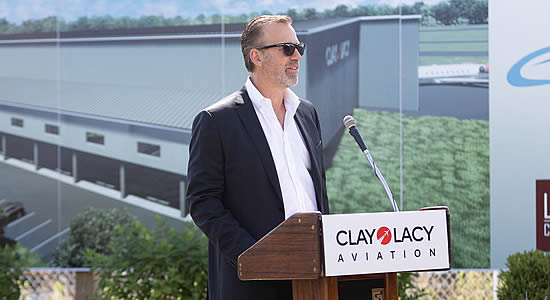 Atlantic Aviation adds second FBO in the Caribbean Atlantic Aviation has expanded its FBO footprint in the Caribbean sands with the closing of its acquisition of Blue Heron Aviation at Providenciales International Airport (PLS) in the Turks and Caicos Islands.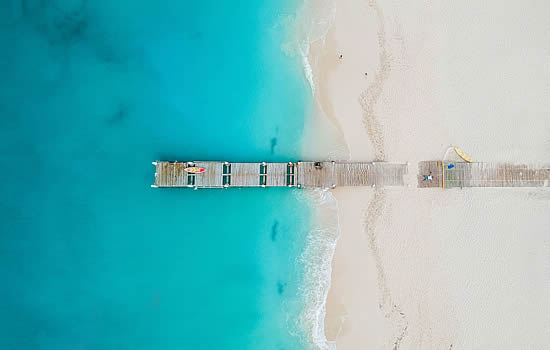 Farnborough Airport appoints design & build contractors for new £55m hangar Farnborough Airport has appointed contractors McLaughlin & Harvey and Gebler Tooth for the design and construction of its new £55m 175,000 sq. ft state of the art and sustainably designed hangar development, Domus III
Grand Opening of DC Aviation's spacious new hangar at Munich / Oberpfaffenhofen Airport At an exclusive reception, approximately 130 invited guests were able to visit the 400-square-meter VIP lounge with its state-of-the-art conference room and spacious crew area.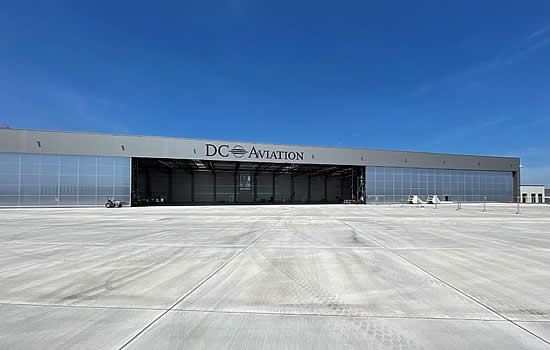 Embraer E195-E2 makes debut touchdown at London City Airport After departing the Farnborough Airshow, Embraer's latest aircraft, the E195-E2, made its debut landing at London's iconic City Airport (LCY); demonstrating the aircraft's steep approach capability.
Universal Aviation expands to Spain's Balearic Islands with new location in Menorca Universal Aviation has added its 10th ground handling location in Spain in Menorca (LEMH). Universal Aviation Spain - Menorca is in partnership with Andalucia Aviation. The location will remain branded Andalucia Aviation locally but will now fall under the Universal Aviation network.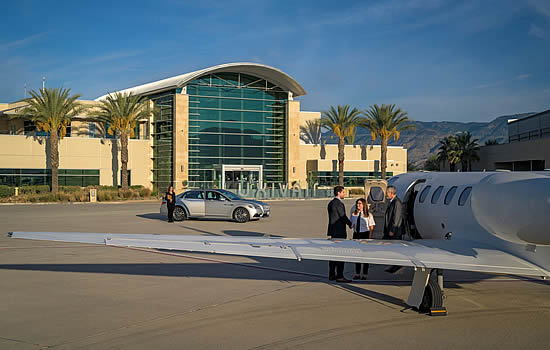 West Star breaks ground on Chattanooga facility expansion West Star Aviation has officially launched its expansion program at their Chattanooga, TN (CHA) location, marking the occasion with a groundbreaking ceremony on July 13th with actual construction starting the same day.
Atlantic Aviation and Ross Aviation finalise merger and add three former TAC Air FBOs to network Atlantic Aviation has added significantly to its network presence and operational leadership with the completion of its combination with Ross Aviation and the acquisition of three former TAC Air FBOs at Omaha, Nebraska (OMA); RaleighDurham, North Carolina (RDU); and Hartford, Connecticut (BDL).
Signature finalises acquisition of 14 TAC Air Bizav and GA locations Signature Aviation has announced the acquisition of the TAC Air division of TAC - The Arnold Companies. Through the acquisition, 14 TAC Air locations will rebrand and join the Signature network.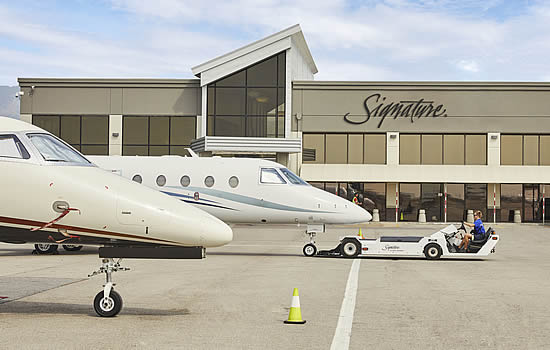 Signature opens new Birmingham FBO Signature Aviation, the world's largest private aviation terminal operator, has announced the opening of its newly constructed private aviation facility at Birmingham Airport (BHX) in the United Kingdom.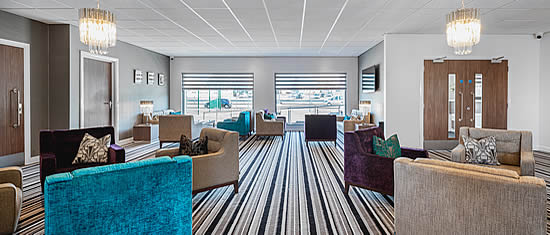 Farnborough Airport welcomes Flexjet team, driving economic and sustainability performance Farnborough Airport's mission to become a global showcase for airport sustainability and driver of regional economic growth continues to gather pace as it welcomes premium fleet operator Flexjet in setting up its European Tactical Control Centre at Europe's leading business aviation airport.
Modern Aviation to acquire SACjet's three Sacremento FBOs Modern Aviation has executed a definitive agreement to acquire Superior Aviation Company's ("SACjet") three Sacramento, CA FBO operations.
FCG OPS partners with GAS to launch Spanish ground handling network FCG OPS continues its strong growth in Europe by cooperating with General Aviation Service (GAS) to launch a partner network of ground handling stations throughout Spain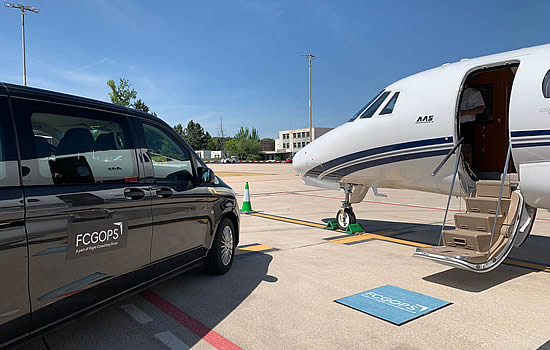 Sheltair celebrates with hangar expansion ceremony at Savannah/Hilton Head Intl Sheltair Aviation hosted a hangar expansion ceremony to mark a milestone in the development of a new 30,000 square foot hangar at the Savannah/Hilton Head International Airport.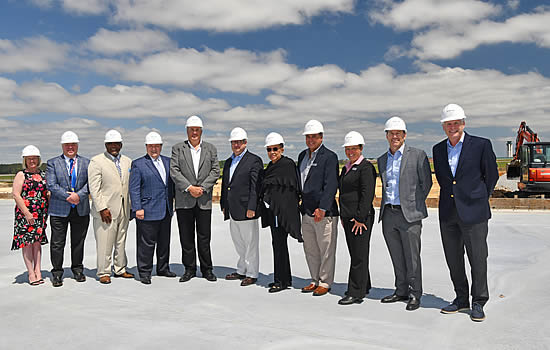 Flagship Gloucestershire Airport project takes 'significant' step toward completion CGX Connect, the flagship commercial development at Gloucestershire Airport has reached a critical delivery milestone with access to the site now complete and future development unlocked.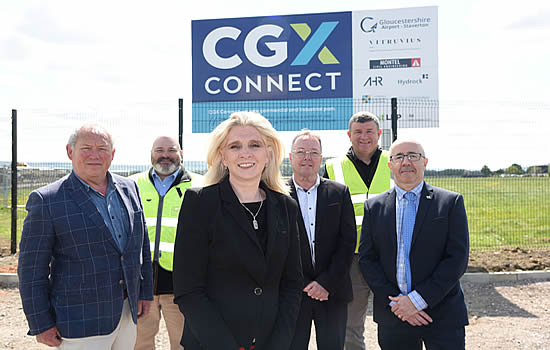 Ross Aviation acquires Air Service Hawaii Ross Aviation's renowned "Flight Hospitality" is coming to Hawaii, as the company announced its acquisition of Air Service Hawaii and its six-location FBO network in the islands.
EPA recognizes Clay Lacy Aviation among nation's leading green power users Clay Lacy Aviation has been a leader in sustainability within business aviation by reducing greenhouse gas emissions and transitioning to renewable energy sources.
Sixth revv aviation FBO joins Avfuel-branded network Avfuel Corporation and revv aviation entered into a branded fuel supply agreement as the latter assumed operation of the FBO at Schaumburg Regional Airport (K06C) in Schaumburg, Illinois.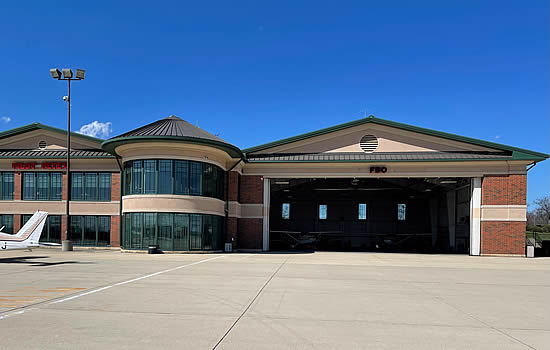 The Paragon Network welcomes ExecuJet Auckland ExecuJet's Auckland FBO (NZAA) located at the Auckland International Airport in New Zealand, has joined The Paragon Network's prestigious network of FBOs around the world.

© BlueSky Business Aviation News Ltd 2008-2022