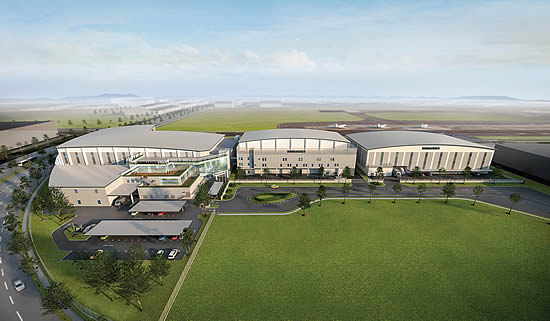 Sino Jet opens FBO at Nanchang Changbei International
Asia's largest and fastest-growing business jet operator, Sino Jet, has entered a strategic partnership with the Jiangxi Airport VIP Service Company to build and manage the first FBO at Nanchang Changbei International Airport.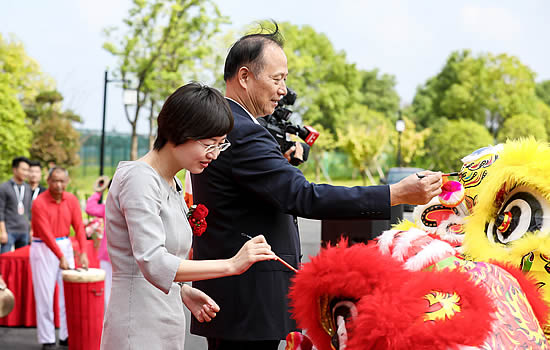 Standard Aviation FBO opens at Cyril E. King Airport, St. Thomas
With the Standard Aviation terminal totaling 28,000 square feet, it is the largest free-span building in the Caribbean. The FBO includes a 24,000 square foot hangar, which can accommodate jets up to a Gulfstream G550. Heavily reinforced to withstand tropical storms and hurricanes,
Clay Lacy awarded thirty-five year lease for new FBO at John Wayne Airport
The Orange County Board of Supervisors has awarded Clay Lacy Aviation a thirty-five year lease at John Wayne Airport (KSNA) to build and operate a world-class FBO that will serve as a business gateway for Orange County and contribute to a thriving general aviation ecosystem at the airport.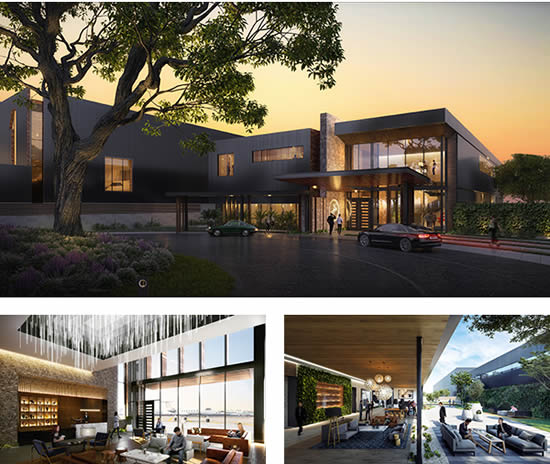 Jet Aviation acquires Arlin's Bozeman FBO
Jet Aviation has acquired Arlin's Aircraft Service, Inc. (Arlin's) FBO operations at Bozeman Yellowstone International Airport in Montana.
FBO RIGA celebrates five years of success
FBO RIGA, a part of Flight Consulting Group, opened its doors at Riga International Airport in September 2015. Over five years of operation, it has become the main gateway for business aviation flights in the Baltic States.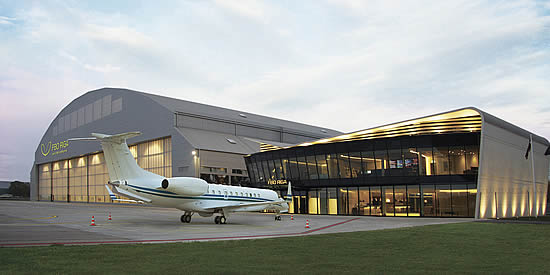 2020's Most Scenic Airports Worldwide The results of the annual Scenic Airports poll by private jet booking service PrivateFly, a Directional Aviation company, come in an uplifting reminder of the joys of flying, as aviation has one of its most challenging years on record due to the coronavirus pandemic.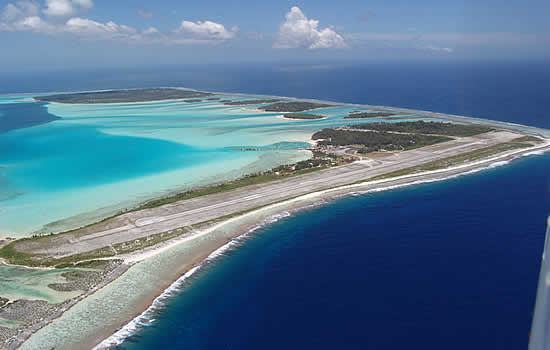 Cambridge Airport invests in new landing systems
Cambridge City Airport (UK) has invested in a new and improved Instrument Landing System (ILS) and co-located Distance Measuring Equipment (DME) to provide an enhanced precision approach that enables aircraft to approach the runway in darkness or adverse weather conditions where visibility is limited.
Sheltair unveils new Denver FBO and hangar complex
Sheltair has opened its new state-of-the-art FBO and hangar complex at the Rocky Mountain Metropolitan Airport (KBJC) in Broomfield, Colorado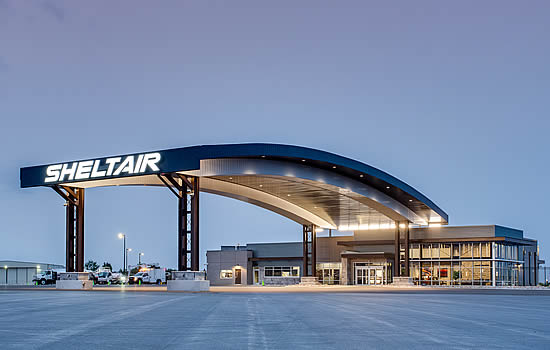 Gloucestershire Airport is 'Cargo Ready' In response for an alternative airport for urgent automotive and "just in time" logistics, Gloucestershire Airport has welcomed its first cargo operator.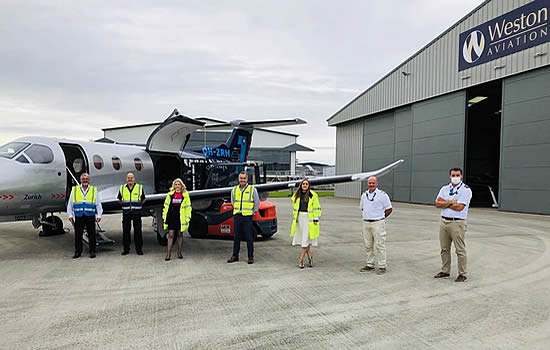 MRB brokers partnership with Avfuel
The Eastern West Virginia Regional Airport Authority (MRB) has announced its new partnership with Avfuel Corporation.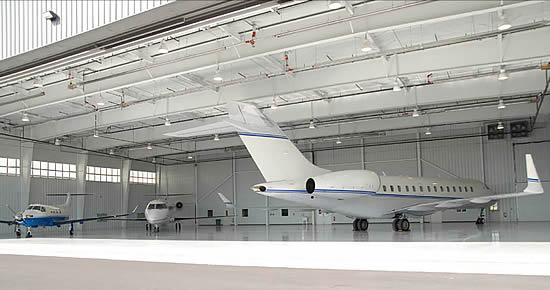 Sheltair welcomes Atlantic Jet Refinishing to FXE
Sheltair has welcomed Atlantic Jet Refinishing as its newest tenant at Fort Lauderdale Executive Airport FXE in their newly constructed state of the art paint facility.
Flight Consulting Group marks 20 years with European expansion plans Latvian business aviation holding company, Flight Consulting Group, is celebrating its 20th anniversary by announcing ambitious goals to expand the concept of its business aviation center across its European ground handling network.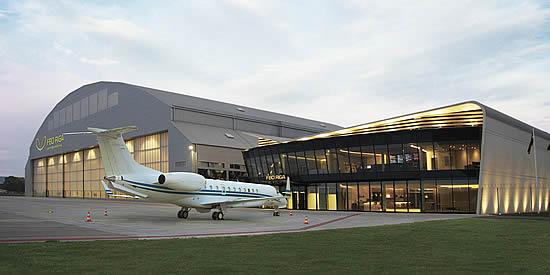 Signature acquires remaining shares in Italian subsidiary Signature Flight Support has acquired SEA Prime S.p.A's 40% minority interest in Signature Flight Support Italy (SFS Italy), and now fully owns the company. This follows Signature's initial investment in the business in 2016.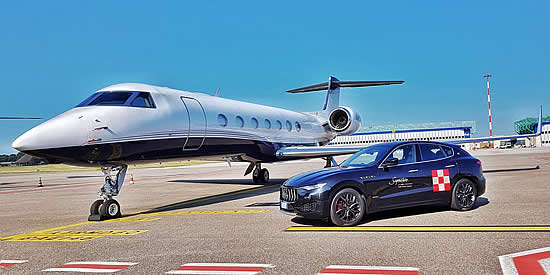 Signature rolls-out worldwide COVID safety standards In the wake of the COVID-19 pandemic, the world's largest FBO network, Signature Flight Support, has reaffirmed its ongoing commitment to maintaining the highest safety, health and wellness standards in the FBO industry by launching SignatureAssure.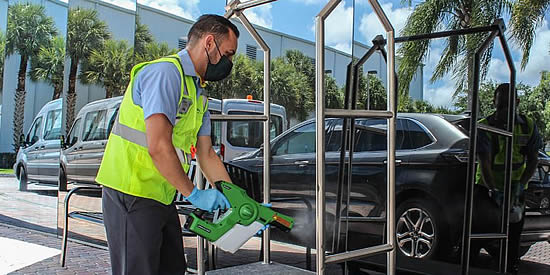 Avflight Grand Rapids opend new FBO
Avflight Corporation, in conjunction with Gerald R. Ford International Airport (GFIA), has opened its new, state-of-the-art FBO and hangar facility at KGRR in Grand Rapids, Michigan.
UK regional airports get finance boost - from airliner parking charges

T

he airline industry is built on a number of assumptions, including the need for each aircraft to spend the maximum amount of time in the air generating turnover.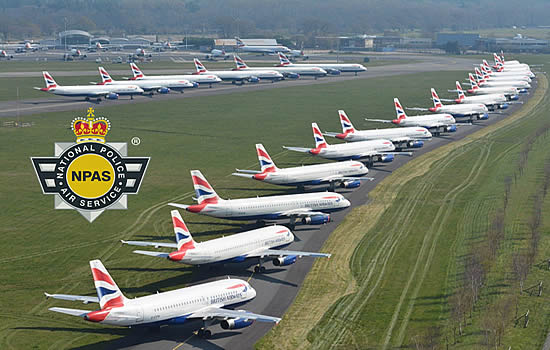 Riga Airport shows resilience
On 17th March Latvia, together with the two other Baltic states Estonia and Lithuania, declared a state of emergency in response to COVID-19. All three countries closed their borders, effectively shutting down a significant part of all aviation activity. Exceptions were granted at Riga Airport, enabling a rush of evacuation and repatriation flights to get citizens back home, with ambulance operators being among the quickest to respond.
Eight Sheltair FBOs land among best in the business Sheltair FBOs were once again honored by its customers as some of the best in the business in the 2020 AIN FBO Survey, as eight of its locations landed in the top 20%, including one in the top 5%.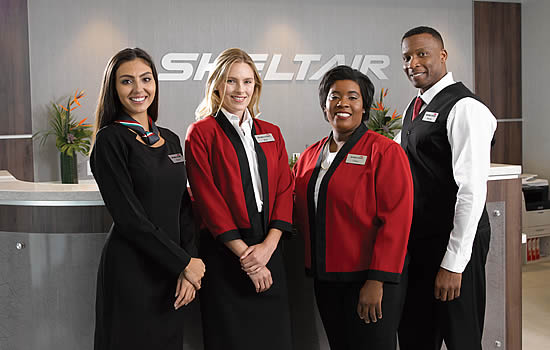 Harrods Aviation respond to customer demand
Harrods Aviation have made another significant investment in response to increased customer demand by providing electric car charging points at their London Luton base and a new VIP private ambulift at the London Stansted base.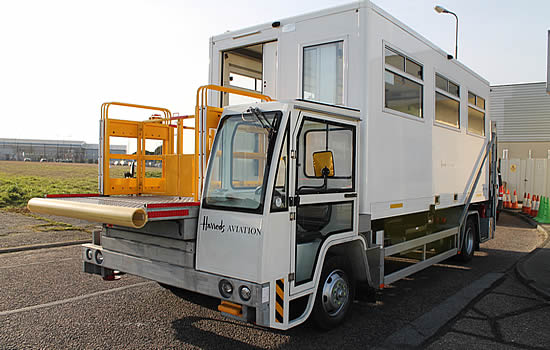 Paragon adds nine Ross Aviation locations
Paragon Aviation Group has announced the addition of nine Ross Aviation FBO locations to The Paragon Network - SDL (Scottsdale, AZ), ANC (Anchorage, AK), FAI (Fairbanks, AK), BED (Bedford/Boston, MA), SRQ (Sarasota, FL), HYA (Hyannis, MA), ORH (Worchester, MA), FAT (Fresno, CA), and BAF (Westfield, MA).
Ocala International Airport Terminal open for business
The City of Ocala in partnership with Sheltair, the Ocala Airport FBO, opened the main terminal at Ocala International Airport (OIA) on Friday, February 28th, representing a $7m public-private investment in a facility designed to serve a dynamic Florida community while strengthening the role of general aviation.
Euro Jet expands its network of facilities around the Balkan region
Leading European and Asian ground support services provider, Euro Jet, has gone through a period of exceptional growth over the past 12 years and continues to expand its network in 2020 with the opening of new offices.
100th anniversary of first control tower marks birth of air traffic control
The world's first air traffic control tower was commissioned by the UK government 100 years ago this week (25th February) in a move that helped usher in the age of mass air travel. The tower was built at what was then London's main airport in Croydon and kick-started the development of air traffic control. A century later and NATS, as the UK's main air traffic control service, manages 2.6 million flights a year carrying hundreds of millions of passengers.