Farnborough Airport introduces SAF
Farnborough Airport is now offering Sustainable Aviation Fuel (SAF) to all aircraft using the airport.
Jet Aviation acquires ExecuJet's Zurich FBO and Luxaviation's Swiss operations
Jet Aviation has expanded its footprint in Switzerland with the acquisition of ExecuJet's Zurich FBO and Hangar Operations and Luxaviation's Swiss Aircraft Management and Charter Division.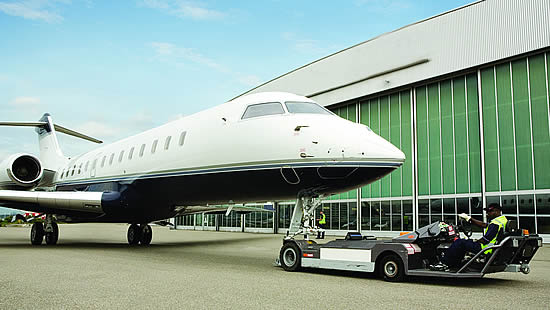 FAA provides $8bn in Airport Rescue Grants
The US Department of Transportation's Federal Aviation Administration will award $8bn in grants to keep US airport workers employed, construction projects going and help US airports recover from the impacts of the COVID-19 pandemic.
Weston Aviation success at G7 2021 in Cornwall Weston Aviation, the UK & Ireland FBO and support services company has successfully delivered the G7 Summit in Cornwall.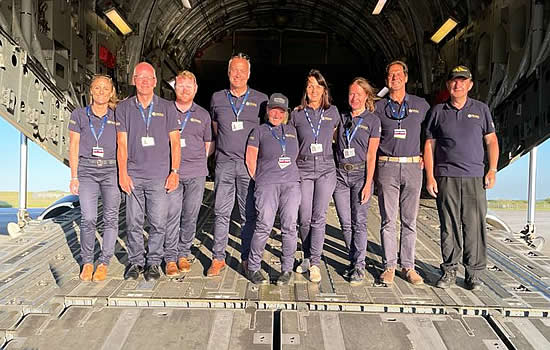 Ross Aviation expands presence at Scottsdale
Ross Aviation has broken ground on an expansive new hangar and office building complex at Scottsdale Municipal Airport (SDL).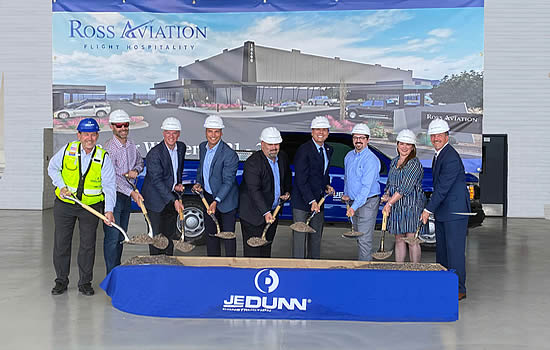 ExecuJet opens Tel Aviv FBO
ExecuJet, part of Luxaviation Group, has announced the opening of a fixed-base operation (FBO) in Tel Aviv, Israel.
Major development programme underway at London Oxford Airport
As part of a new strategic plan, London Oxford Airport has commenced construction work on a new development phase, which will, when complete this autumn, be its most significant step forward to date.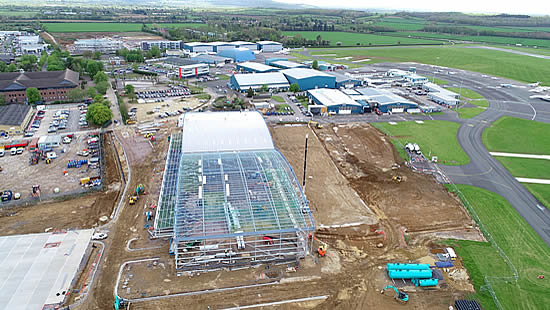 Ross Aviation acquires Silverhawk Aviation FBO and MRO in Lincoln
Ross Aviation has added a key midwestern location to their FBO network with the acquisition of the FBO and MRO businesses of Silverhawk Aviation in Lincoln, Nebraska.
Universal Aviation UK works with RAF Northolt to extend airport operating hours
Universal Aviation UK-London Northolt has successfully worked with the Royal Air Force to extend RAF Northolt Airport's operating hours by three hours a day, significantly enhancing the flexibility of using central London's closest airport (RAF/EGWU).
GA community outlines plan to save threatened UK airfields
The General Aviation Awareness Council (GAAC) has proposed a fourth category of land to the UK Government that would aid in balanced economic development - through the recognition of valuable 'Infrastructure'.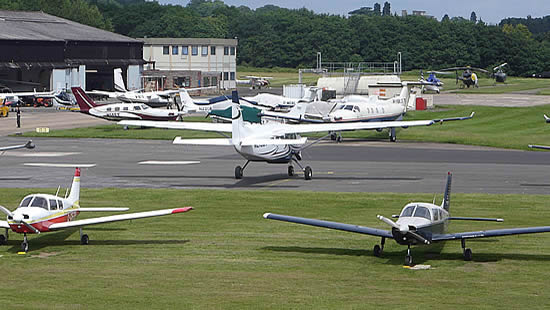 Air bp's SAF takes off at France's Clermont Ferrand Airport
Air bp has supplied sustainable aviation fuel (SAF) to Clermont Ferrand Auvergne Airport (CFE) in France, marking its first ongoing supply of the fuel in the country.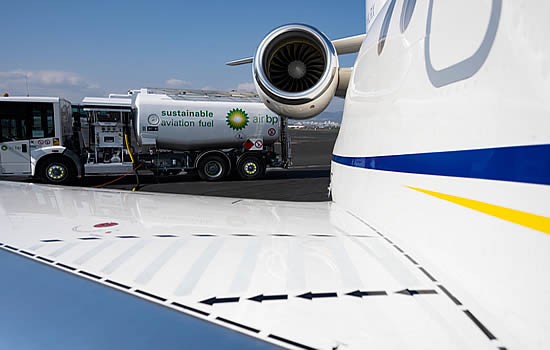 Venice-Lido welcomes its first business jet
The Pilatus PC-24's outstanding performance on short and unpaved runways has enabled it to become the first business jet to land on the grass runway at Venice-Lido city airport.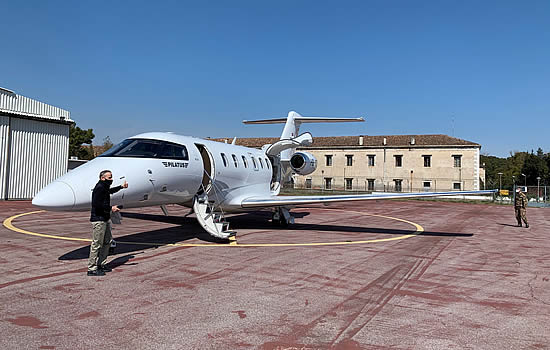 Farnborough Airport opens new On Air Café
Farnborough Airport has announced the opening of the brand-new On Air Café with pioneering aircraft caterers On Air Dining.

Air Elite Network welcomes Clay Lacy's Orange County FBO Clay Lacy FBO, the newest location at the John Wayne Airport in Orange County, California, has joined the Air Elite by World Fuel Network as the 78th network location.
Fast Air becomes Canada's first carbon neutral FBO Fast Air Jet Centre at Winnipeg Richardson International Airport in Manitoba, has become Canada's First Carbon Neutral FBO.
Blackpool Airport back in charge of operations Blackpool Airport (UK), owned by Blackpool Council is to bring the management and day-to-day airport operations back in-house.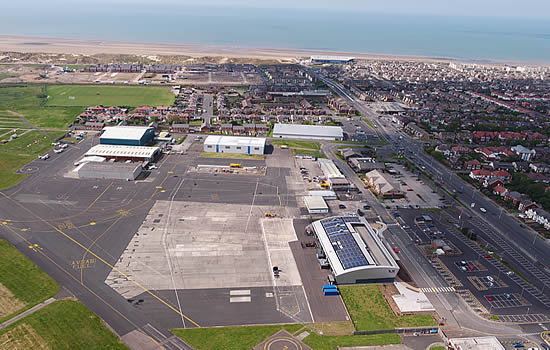 Sun Air Jets acquires additional Van Nuys hangar space Sun Air Jets has extended its hangar footprint at the Van Nuys Airport (VNY) by securing two brand new hangar and terminal facilities located in the northwest corner of the Airport, providing an additional 62,000 square feet of space.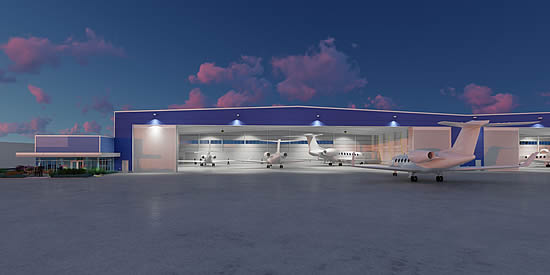 Paragon strengthens commitment to FBO safety To show their unwavering commitment to safety, Paragon Aviation Group is funding a safety program to all of their 100 FBOs worldwide for free for the year 2021.
Jetex offers reduced carbon footprint option
Jetex customers are now able to choose to fly with a reduced carbon footprint from six key global locations following an agreement with Shell, demonstrating how general aviation service providers can support IATA and its commitment to reducing the industry's carbon emissions by 50% by 2050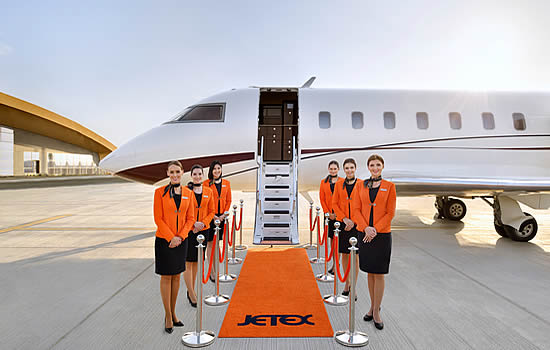 Clay Lacy works toward net-zero carbon footprint with solar panels and LED lighting at Van Nuys
Clay Lacy Aviation, a member of the California Green Business Network, has completed installation of a 500 kilowatt solar array covering approximately 30,000 square feet of roof space at the company's Van Nuys Airport headquarters, hangar and maintenance facility.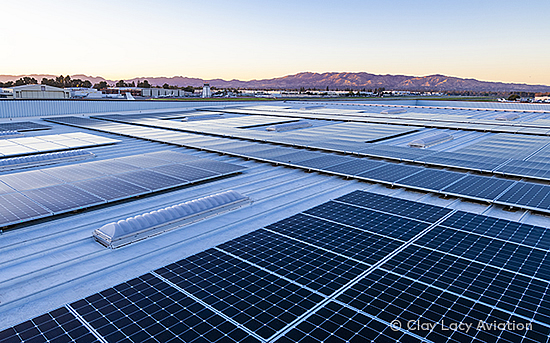 Universal builds global network of COVID-19 viral testing providers Universal Weather and Aviation now has a global network of COVID-19 viral testing providers across the majority of the top 200 international airports that its Universal Trip Support customers most frequently use - and is working on rapidly working on expanding that to more than 350 destinations.
Top Ten For Ten.
This month's Vertis Aviation Top Ten for Ten highlights ten of the business aviation world's favourite FBOs. From free-range parrots to film-set locations to African art galleries, the eclectic selection may inspire while we all wait for the time we can travel freely once again.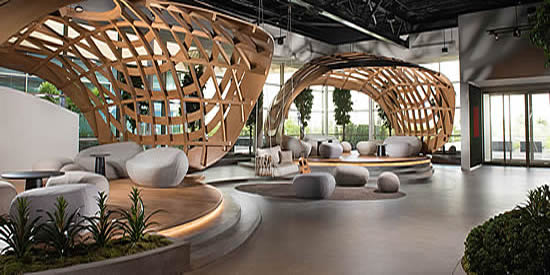 London Southend Airport commits to carbon neutrality by 2027 London Southend Airport has achieved Airport Carbon Accreditation, the only institutionally-endorsed, global carbon management certification programme for airports.
Universal Aviation's London Northolt FBO now operational
Universal Aviation, the worldwide ground support division of Universal Weather and Aviation, Inc., has announced that it is now fully operational and supporting business aviation missions at London's RAF Northolt Airport (RAF/EGWU).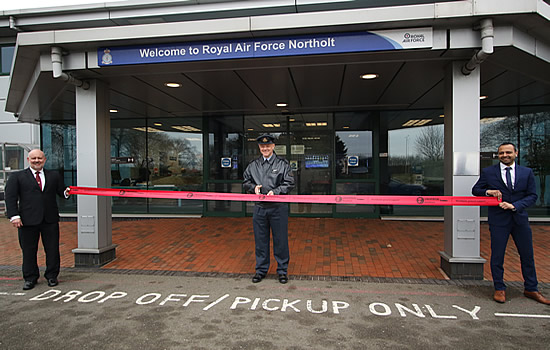 Jetex expands presence in Dubai
Jetex has signed an agreement with Falcon Aviation to manage its FBO and hangar at Al Maktoum International Airport, Dubai.
Signature transitions to new FBO at Baton Rouge
Signature Flight Support has relocated its private aviation facilities at the Baton Rouge Metropolitan Airport in Louisiana to a newly renovated terminal and hangar complex.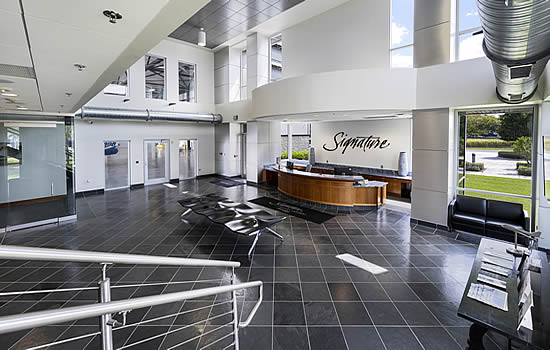 Jet Aviation opens state-of-the-art FBO and hangar facility at Scottsdale Airport Jet Aviation's new 8,500 sq. ft. FBO and 30,000 sq. ft. hangar facility at Scottsdale, Arizona is now operational.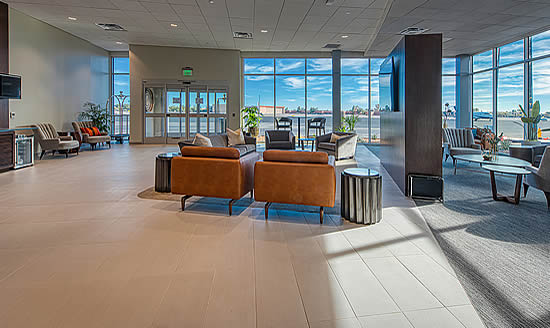 London City Airport celebrates completion of key airfield infrastructure projects
London City Airport has completed key improvements to its airfield infrastructure as part of the City Airport Development Programme (CADP), including the construction of a full-length parallel taxiway and eight new stands capable of handling larger and more fuel-efficient aircraft.
Sheltair opens doors to Denver's new premier hangar & office building
Sheltair has announced that its new hangar and office facility at Rocky Mountain Metropolitan Airport (KBJC) has been completed and is now open.