Swissport secures support under US 'Cares Act' Swissport North America Inc. and the US Department of the Treasury have signed an agreement under the US Coronavirus Aid, Relief, and Economic Security (CARES) Act.
Signature acquires remaining shares in Italian subsidiary Signature Flight Support has acquired SEA Prime S.p.A's 40% minority interest in Signature Flight Support Italy (SFS Italy), and now fully owns the company. This follows Signature's initial investment in the business in 2016.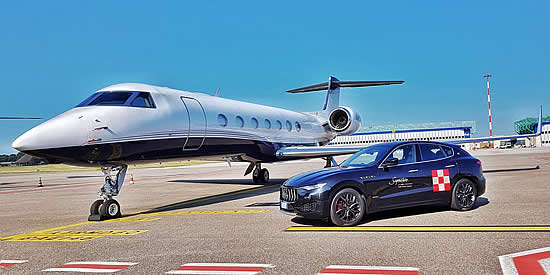 Signature rolls-out worldwide COVID safety standards In the wake of the COVID-19 pandemic, the world's largest FBO network, Signature Flight Support, has reaffirmed its ongoing commitment to maintaining the highest safety, health and wellness standards in the FBO industry by launching SignatureAssure.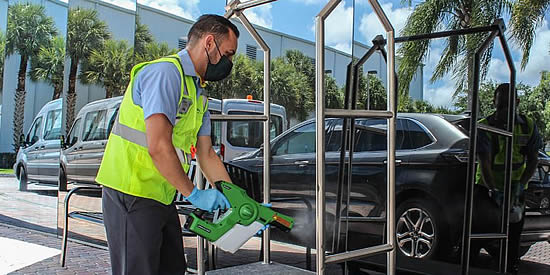 Avflight Grand Rapids opend new FBO
Avflight Corporation, in conjunction with Gerald R. Ford International Airport (GFIA), has opened its new, state-of-the-art FBO and hangar facility at KGRR in Grand Rapids, Michigan.
UK regional airports get finance boost - from airliner parking charges

T

he airline industry is built on a number of assumptions, including the need for each aircraft to spend the maximum amount of time in the air generating turnover.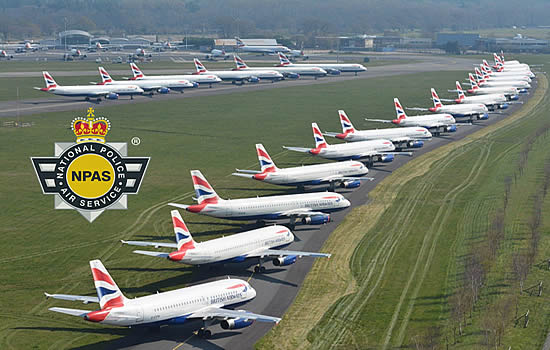 Riga Airport shows resilience
On 17th March Latvia, together with the two other Baltic states Estonia and Lithuania, declared a state of emergency in response to COVID-19. All three countries closed their borders, effectively shutting down a significant part of all aviation activity. Exceptions were granted at Riga Airport, enabling a rush of evacuation and repatriation flights to get citizens back home, with ambulance operators being among the quickest to respond.
Eight Sheltair FBOs land among best in the business Sheltair FBOs were once again honored by its customers as some of the best in the business in the 2020 AIN FBO Survey, as eight of its locations landed in the top 20%, including one in the top 5%.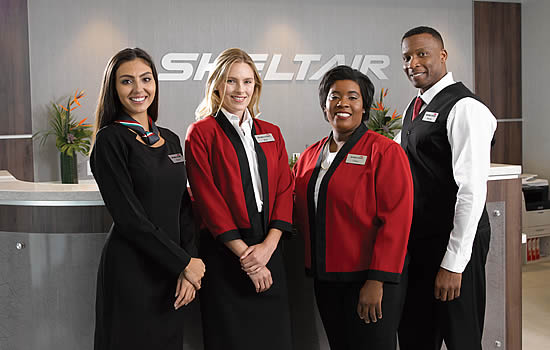 Harrods Aviation respond to customer demand
Harrods Aviation have made another significant investment in response to increased customer demand by providing electric car charging points at their London Luton base and a new VIP private ambulift at the London Stansted base.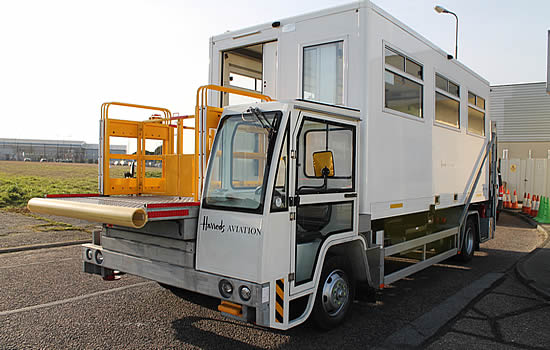 Paragon adds nine Ross Aviation locations
Paragon Aviation Group has announced the addition of nine Ross Aviation FBO locations to The Paragon Network - SDL (Scottsdale, AZ), ANC (Anchorage, AK), FAI (Fairbanks, AK), BED (Bedford/Boston, MA), SRQ (Sarasota, FL), HYA (Hyannis, MA), ORH (Worchester, MA), FAT (Fresno, CA), and BAF (Westfield, MA).
Ocala International Airport Terminal open for business
The City of Ocala in partnership with Sheltair, the Ocala Airport FBO, opened the main terminal at Ocala International Airport (OIA) on Friday, February 28th, representing a $7m public-private investment in a facility designed to serve a dynamic Florida community while strengthening the role of general aviation.
Euro Jet expands its network of facilities around the Balkan region
Leading European and Asian ground support services provider, Euro Jet, has gone through a period of exceptional growth over the past 12 years and continues to expand its network in 2020 with the opening of new offices.
100th anniversary of first control tower marks birth of air traffic control
The world's first air traffic control tower was commissioned by the UK government 100 years ago this week (25th February) in a move that helped usher in the age of mass air travel. The tower was built at what was then London's main airport in Croydon and kick-started the development of air traffic control. A century later and NATS, as the UK's main air traffic control service, manages 2.6 million flights a year carrying hundreds of millions of passengers.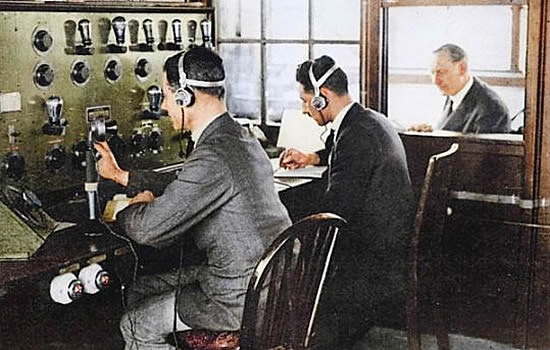 Jet Assist selected as CAA's preferred FBO in Belfast Jet Assist (Aviation) Ltd, the Belfast International-based FBO, has been selected by the Corporate Aircraft Association (CAA) as their preferred Ground Handling and Fuel Partner at EGAA I BFS.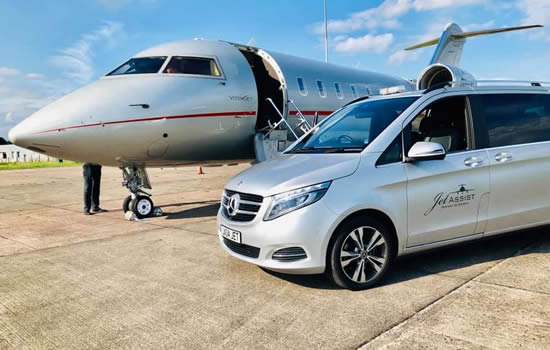 Universal Aviation expands presence in the Caribbean with new Cayman Islands location Universal Aviation, the FBO ground services division of Universal Weather and Aviation, Inc., has partnered with Cayman Dispatch Service (CDS) to join its growing global network of 50+ locations in 25+ countries, as a Universal Aviation Certified location - Universal Aviation Cayman Islands.
Stellar Aviation expands FBO network with RFP award at Reno Tahoe International Stellar Aviation Group has been awarded a 50-year lease and development agreement with the Reno Tahoe Airport Authority (RTAA). The agreement provides for Stellar Aviation to construct a state of the art, full service FBO and hangar complex at the Reno-Tahoe International Airport located in Reno, Nevada.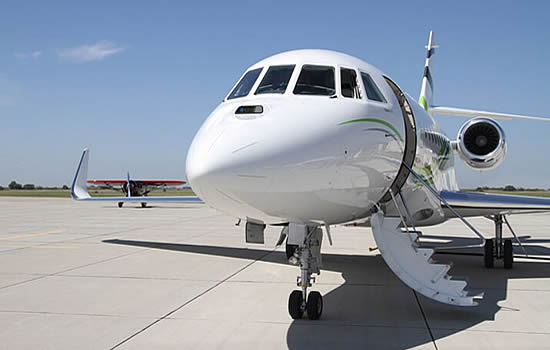 Aviation Minister announces £2m new funding to support local airfields UK Aviation Minister, Paul Maynard, launched the Airfield Development Fund, which will increase support for airfield owners, operators, local councils and associated businesses, helping them upskill, thrive and grow.
Third consecutive year of record air traffic movements for Farnborough Airport Farnborough Airport has announced record air traffic movements for a third consecutive year, surpassing the previous record from 2018 for the highest ever number of total annual movements.
Universal Aviation Singapore earns IS-BAH Stage 2 Accreditation Universal Aviation Singapore, based at Seletar Airport (WSSL), has earned Stage 2 accreditaton under the International Standard for Business Aviation Handling (IS-BAH).
Jet Aviation achieves IS-BAH Stage 1 Registration for The Netherlands Jet Aviation's Amsterdam and Rotterdam FBOs have received International Standard for Business Aircraft Handling (IS-BAH) Stage 1 Registration from the International Business Aviation Council (IBAC). The company intends to achieve Stage 2 for both FBOs by December 2021.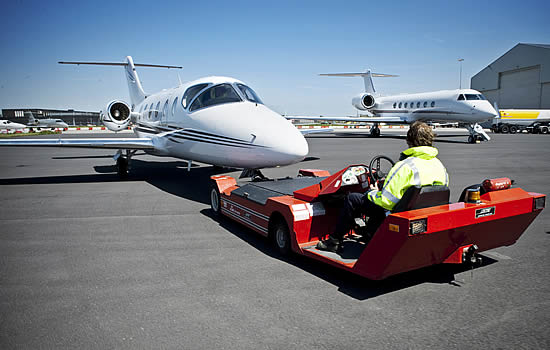 Ross Aviation acquires Signature Flight Support base in Thermal, CA With the final stroke of a pen and handshakes with team members, Ross Aviation completed its planned acquisition of the Signature Flight Support facility at KTRM in Thermal, California.
ABS Jets launches as a full service FBO at Bratislava Airport The Prague and Bratislava-based business jet operator ABS Jets has recently been approved by the Bratislava Airport Authority to provide full scale FBO services at Bratislava Airport.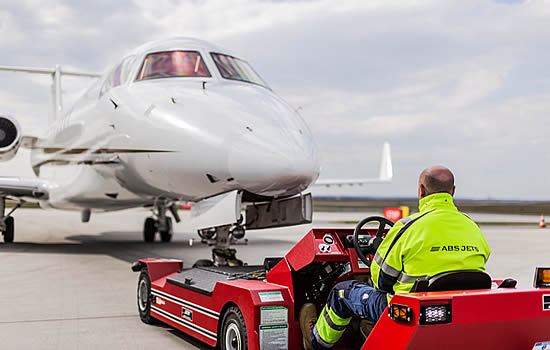 Costa Rica's first-ever General Aviation Terminal opens at MROC Costa Rica's first-ever general aviation terminal at San Jose Juan Santamaría International Airport (MROC/SJO) is now fully open and exclusively available to business aviation operators. The GAT will operate under the name GAT SJO General Aviation Terminal.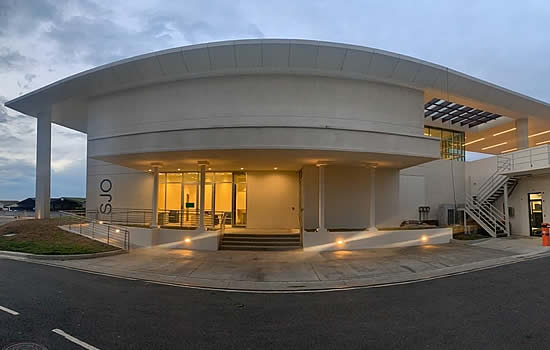 Newly renovated GAT at Madrid Barajas Airport now open The newly renovated general aviation terminal (GAT) at Madrid Barajas Airport is now fully open and available to business aviation operators.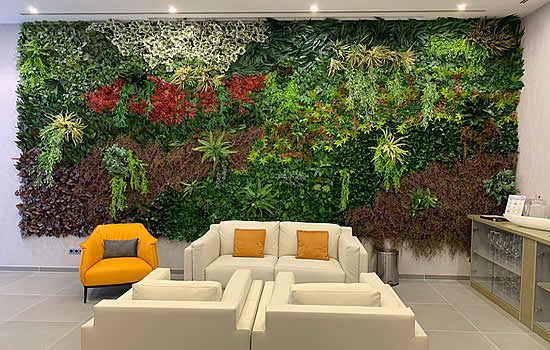 Stobart Jet Centre joins Avfuel's branded network Avfuel has expanded its global branded network with the addition of London Southend Airport's Stobart Jet Centre (EGMC).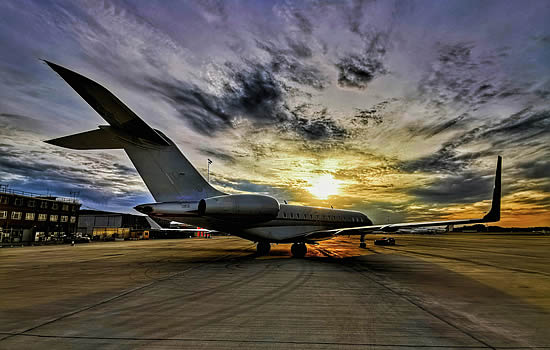 ASL Group starts construction of new hangar at Antwerp International Belgian private jet company ASL Group has started the construction of a 2400 m² hangar on the international airport of Antwerp-Deurne in Belgium.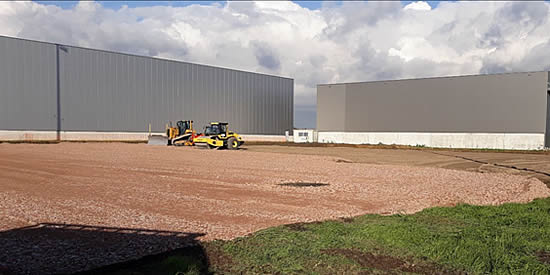 Jet Aviation opens new Van Nuys FBO and hangar facility Jet Aviation has announced the opening of its new sustainably built FBO and hangar complex at Van Nuys Airport.
Pentastar and Avflight provide aviation services in Grand Rapids Pentastar Aviation and Avflight have teamed up to provide customers with private jet charter, management, and aircraft maintenance support for their newest FBO at Gerald R. Ford International Airport (GRR).