Harrods Aviation expands footprint at London Stansted by acquiring the FBO business, Fayair Harrods Aviation is expanding its FBO footprint to serve increasing demand at London Stansted Airport, with the purchase of it's neighbouring business, Fayair, through the acquisition of the whole of the share capital of Fayair (Stansted) Limited.
FlightServ opens new corporate jet facility FlightServ, the sole independent FBO at Trenton Mercer Airport (KTTN), is welcoming guests at its new, luxury corporate jet facility, which opened on December 17th, 2022.
---
Modern Aviation breaks ground on hangar development in San Juan Modern Aviation has broken ground on a new $17m hangar development project at Fernando Luis Ribas Dominicci Airport (Isla Grande Airport/TJIG) in San Juan, Puerto Rico.
---
FlightServ opens new corporate jet facility FlightServ, the sole independent FBO at Trenton Mercer Airport (KTTN), is welcoming guests at its new, luxury corporate jet facility, which opened on December 17th, 2022.
DFS takes over ATC services at Braunschweig-Wolfsburg Airport as certified air navigation service provider On January 1st, DFS Aviation Services (DAS) took over the tower services in Braunschweig, replacing the previous provider, Austro Control and marking the successful completion of the first step in the project '
Commissioning and Operation of a Remote Tower Control Centre (RTC Centre Lower Saxony) at the Braunschweig site

'.
---
New Directional Finder equipment continues Blackpool Airport investment Blackpool Airport (UK) has continued its investment in on-site infrastructure and facilities with the installation of a new VHF Direction Finder.
---
Universal adds 13 airports to US CBP Reimbursable Services Program Universal Weather and Aviation continues to rapidly grow its participation in the US Customs & Border Protection (CBP) Reimbursable Services Program (RSP) by gaining CBP approval for 13 additional airports and thereby bringing its total number
of RSP-supported airports to 42.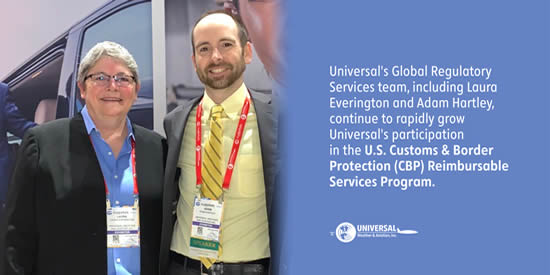 ---
Sheltair opens its first Texas FBO at Denton Enterprise Airport Sheltair Aviation has announced the acquisition of US Jet center at Denton Enterprise Airport (DTO). The network's latest FBO addition will set its first Texas-based FBO location and second west of the Mississippi.
Alliance Aviation set to unveil new FBO at Perot Field Fort Worth Alliance Airport Hillwood and Alliance Aviation Services will soon complete construction and unveil the new, highly-amenitized FBO facility at Perot Field Fort Worth Alliance Airport.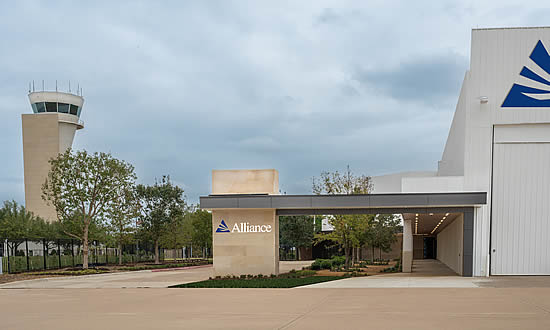 ---
Universal Aviation Certified continues aggressive expansion Universal Aviation, the FBO ground services division of Universal Weather and Aviation, Inc., announced six new Universal Aviation Certified member locations as the network continues to aggressively expand globally.
Meridian Hayward renews CAA Preferred Status Meridian's West Coast FBO, Meridian Hayward, has again been voted the Corporate Aircraft Association's (CAA) Preferred FBO at Hayward Executive Airport (HWD) in Hayward, CA.
---
ExecuJet's Sydney and Melbourne FBOs gain new IS-BAH accreditation ExecuJet, part of the Luxaviation Group, is celebrating two of the company's Australian FBOs gaining the International Standard for Business Aircraft Handling (IS-BAH) Stage Three accreditation. IS-BAH is an industry code of best practices developed by the international business aviation community.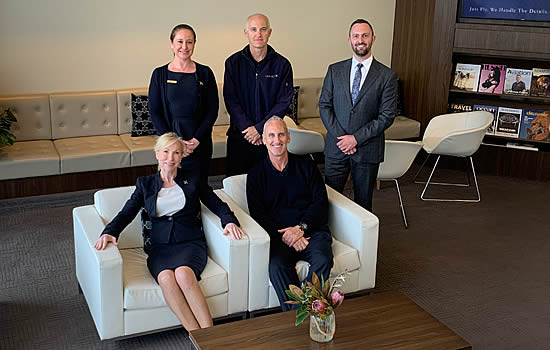 ---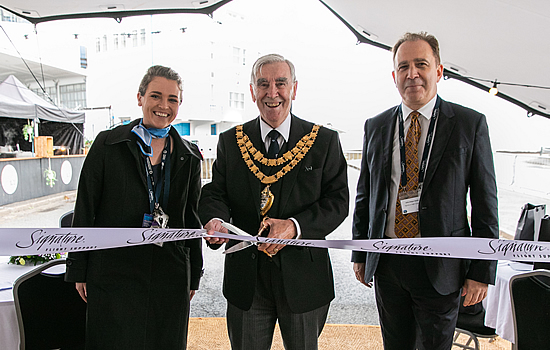 ---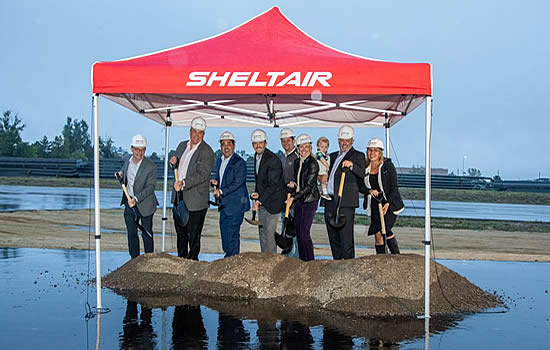 ---
Atlantic Aviation arrives at Dallas Love Field Atlantic Aviation has expanded in the Lone Star State with the completion of its acquisition and initial renovations of Textar Aviation, one of the largest FBO properties on Dallas Love Field (DAL).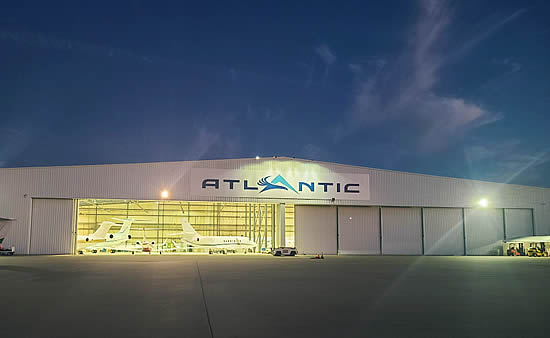 ---
---
Gama Aviation FBO first to offer in-house security screening at Glasgow International This month, Gama Aviation will become the first and only FBO at Glasgow International Airport to provide on-site VIP security screening. This is a huge benefit to charter operators and clients, who previously have been required to be screened and exit via the commercial terminal for qualifying flights.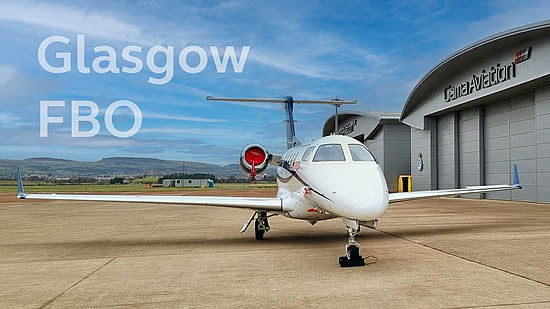 ---
St. Thomas FBO re-opens under new management team Execujet Flight Services on St. Thomas, US Virgin Islands, has re-opened under new management with a long and well-respected history in aviation on the island. Roy Romney joins the team as operations manager and Cromwell Freeman joins as operations supervisor.
---
Rise Aviation opens new FBO terminal at North Texas Regional Airport Rise Aviation, the FBO service provider at North Texas Regional Airport (NTRA) in Sherman/Denison, Texas (KGYI), began operating out of its new FBO terminal on August 1, 2022.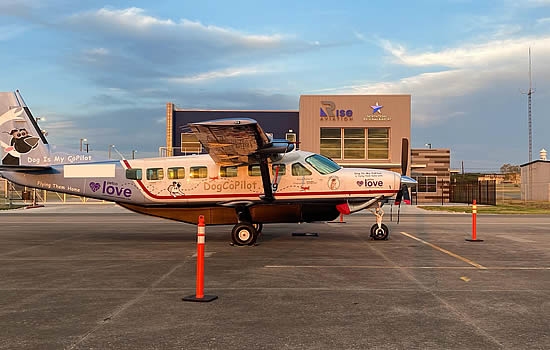 ---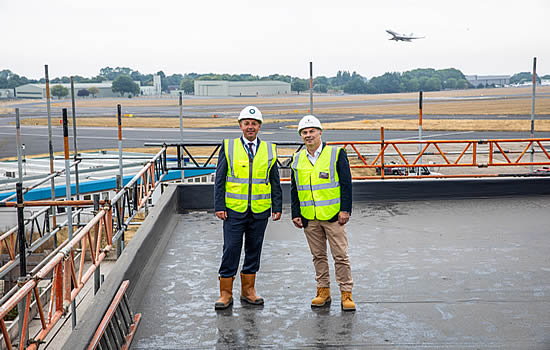 ---
Clay Lacy breaks ground on $20m, 11-acre FBO and MRO development at Waterbury-Oxford Airport Clay Lacy Aviation has served the private aviation needs of the Northeast United States since 2016. Recently, it strengthened its commitment to the area and its economic future by celebrating the groundbreaking of its $20m expansion at Waterbury-Oxford Airport (KOXC) in Oxford, Connecticut.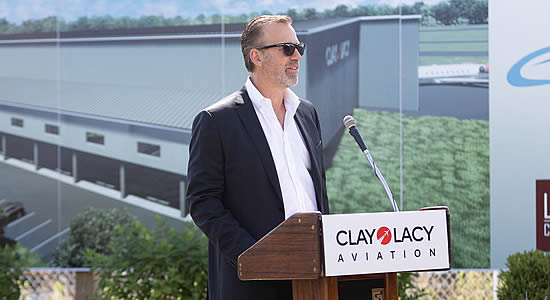 ---
Atlantic Aviation adds second FBO in the Caribbean Atlantic Aviation has expanded its FBO footprint in the Caribbean sands with the closing of its acquisition of Blue Heron Aviation at Providenciales International Airport (PLS) in the Turks and Caicos Islands.