Now in its twelfth year, BlueSky Business Aviation News is the leading weekly e-zine dedicated to the global corporate and executive aviation industry.
Published in the UK every Thursday, BlueSky is emailed free of charge to over 50,000 key business aviation industry personnel in 154 countries.
News, comment, products and events - plus regular articles by some of the industry's most respected writers . . .

Conferences
In 2015 we launched a series of specialist aviation conferences addressing rotor operations [Heliops2015] and single-engine turboprop operations [SETOps 2016, SETOps 2017] in partnership with leading business and general aviation PR agency, Emerald Media.
SETOps 2017 was presented in association with The Royal Aeronautical Society and the event will return next year at the Society's Central London headquarters. Full details will be available at www.setops.co.uk.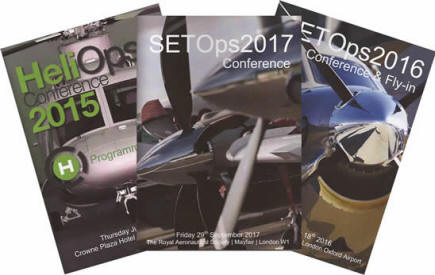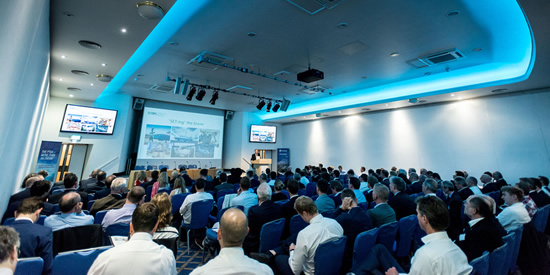 A capacity audience attended SETOps 2017.
Privacy Policy
We do not collect any personally identifiable information other than subscribers' email addresses for the sole purpose of delivering the newsletter. Your email address will never be shared with a third party. Subscribers may remove themselves from our distribution list at any time by clicking the unsubscribe link below, or in the information section on our front page. Alternatively you may contact the publisher direct (full contact information below).
We do not process or store any financial information in relation to the sale of advertising. Payments to BlueSky are by direct transfer or BACS and are processed by Barclays Bank Plc in the UK.
General Data Protection Regulation (GDPR)
The EU General Data Protection Regulation (GDPR) - introduced on the 25th May 2018 - is designed to protect citizens from privacy and data breaches. BlueSky Business Aviation News is fully compliant as we hold no data other than the email address you provided. You may of course unsubscribe at any time. Unsubscribe
Cookies
BlueSky makes use of cookies, which are small digital files stored in your web browser. They enable us to analyse the way in which readers navigate their way around our publication and provide us with valuable insights on how to improve our offering of weekly business aviation news, articles and services. Your browser settings may allow your to block these cookies, although we recommend you have them enabled to help us personalise your experience of our site. Advertisers on our site may use cookies for tracking purposes.
Contact Information
BlueSky Business Aviation News Ltd
Berkhamsted
Hertfordshire HP4 1FG | UK
Tel: +44 (0) 1442 300020 | Email: editor@blueskynews.aero
Company No. 07957140 | VAT Registration No. 182 1129 30