Las Vegas, Nevada:
Asset Insight releases Q2 21 Market Report.
The Asset Insight Q2 AI2 2021 Market Report shows that pre-owned business aircraft experienced a 30% increase in sales volume in Q2 over Q1 2021, and a 101% increase in sales volume in Q2 2021 over Q2 2020.
Coupled with the increase in transactions, asking prices also increased, on average, 2.2% across the for-sale fleet. The Q2 AI2 Market Report covers 134 fixed-wing models and 1,450 aircraft listed for sale.
Along with the brisk transaction activity, Large Jets saw a 7% Ask Price increase while Turboprops posted a 3.2% increase in Ask Prices in the second quarter of 2021 over Q1 2021; and a 0.8% increase and 8.3% increase over Q2 2020 respectively. While activity continued to be strong for Mid-Size and Light Jets, Ask Prices for both categories were down in Q2 versus Q1 and versus 2020 – with Light Jet Ask Prices dropping over 17% year-over-year.
"Viewed from any angle, the pre-owned business aircraft market is white-hot," said Tony Kioussis, president of Asset Insight, LLC. "As sellers bring additional aircraft to the marketplace, newer/higher quality assets are snapped up by eager buyers at values very close to their Ask Price.
---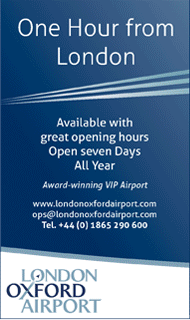 ---
Washington, DC:
The Aircraft Owners & Pilots Association (AOPA), Experimental Aircraft Association (EAA), and General Aviation Manufacturers Association (GAMA) have congratulated General Aviation Modifications, Inc. (GAMI) for its G100UL unleaded aviation fuel receiving the FAA's approval of a Supplemental Type Certificate (STC) for the fuel's use in certain Lycoming O-320, O-360 and IO-360 piston engines.
GAMI, an Oklahoma-based company, has dedicated years researching and developing an unleaded aviation fuel. The STC for use of GAMI's proprietary high-octane unleaded avgas, G100UL, is currently for a limited number of normally aspirated 4-cylinder engines and is a constructive step forward in the development of an unleaded avgas.
The general aviation industry's ultimate goal is an FAA fleet-wide authorization for a practical unleaded avgas that can replace 100LL with no negative impact on safety and the general aviation community.
---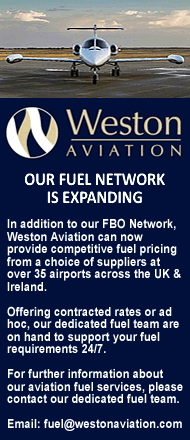 ---
Dallas, Texas:
New A&P program benefits both students and employers
Critical-skills positions require a talent pool specifically trained for those jobs.
A new airframe and powerplant (A&P) mechanic program being developed at Southern Oklahoma Technology Center in Ardmore, OK, serves to increase a skills-based workforce for such leading area employers as King Aerospace.
King Aerospace held a luncheon on June 29 for program organizers as part of its public-private sector collaboration. Roy Lischinsky, vice president of operations at King Aerospace Commercial Corporation, will serve on SouthernTech's advisory board.
The program will meet requirements for students to take the Federal Aviation Administration (FAA) exam needed to earn certification as an airframe and powerplant (A&P) mechanic. This certificate authorizes the holder to approve aircraft that have undergone inspection or maintenance for return to service.
---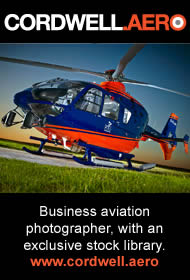 ---
Savannah, Georgia:
Gulfstream has surpassed 500 installations of the Inmarsat Jet ConneX in-flight connectivity platform on large-cabin aircraft. The robust Wi-Fi solution is available on new aircraft and can be retrofitted on qualifying existing aircraft.
"Gulfstream owners expect a seamless transition from life on the ground to life on their aircraft, making connectivity essential," said Mark Burns, president, Gulfstream.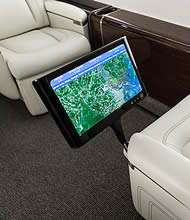 "This milestone illustrates our commitment to performance with high-speed connectivity and increased productivity, allowing our aircraft to truly be offices in the skies. As the industry leader in Jet ConneX installations, Gulfstream is dedicated to providing our customers with top-of-the-line products and services."
---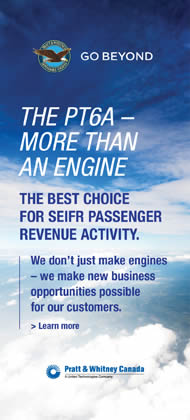 ---
Wheeling, Illinois:
Priester Aviation, LLC, continues its history of family-led leadership by announcing the ascension of its next generation of ownership.
The private aviation company announces that Andy Priester, President and CEO, will become its Chairman, taking over from Charlie Priester, who remains with Priester Aviation as Chairman Emeritus.
In taking up the mantle of Chairman, Andy Priester, will be third generation to steward the legacy of the company his grandfather, George, founded in 1945. Charlie Priester had led the on-demand charter, management and aviation consulting company since the 1980s.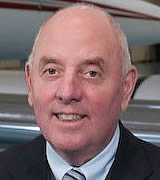 Charlie Priester remains with Priester Aviation as Chairman Emeritus.
"For more than 75 years, the Priester name has meant so much to aviation and the people with whom we've built strong relationships and served," says Andy Priester.
"So much of that credit goes to Charlie, who took the company to new heights over the past 40 years. His vision and connections within the industry and to people have been invaluable to our success.
---

---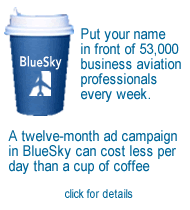 ---
Brazil:
Embraer delivered a total of 34 jets in the second quarter of 2021, 14 of which were commercial aircraft and 20 were executive jets (12 light and eight large).
As of June 30, the firm order backlog totaled USD 15.9bn, a 12% increase compared to the backlog at the end of the first quarter, and which represented a return to pre-pandemic levels.
In the executive aviation segment, during 2Q21, Embraer delivered the 600th Phenom 300 series business jet to Superior Capital Holdings, LLC based in Fayetteville, Arkansas and also delivered the first limited-edition Phenom 300E aircraft, part of the Duet collaboration with Porsche, to an undisclosed customer in Fort Lauderdale, Florida.
The company completed the first conversion of a Legacy 450 to a Praetor 500 jet in Brazil, which was delivered to an undisclosed customer. The conversion was performed at Embraer's Service Center in Sorocaba, Brazil. With this delivery, Embraer has already converted a total of 20 Legacy 450s into Praetor 500s in Europe, North America, and now Brazil.
The full conversion process can be performed at Embraer Owned Service Centers.
---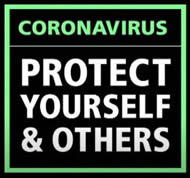 ---

BBGA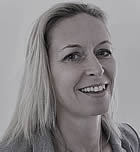 Lindsey Oliver
Lindsey Oliver, Operations and Development Manager for the British Business General Aviation Association (BBGA) is moving into a new role as Director General, effective immediately.
She will be responsible for day-to-day operational matters for the national trade body which promotes and supports business and general aviation in the UK, fostering a closer interface with the BBGA Board and the Association's Working Groups.
Lindsey has worked alongside CEO Marc Bailey, overseeing the running of the Association, since 2009. Much of her work has been involved in supporting members and reacting to and resolving both their and industry issues, as well as successfully managing various BBGA events.
Her appointment is a key part of a new, collaborative and structured approach to running the BBGA, which will see each Board member undertaking defined roles, based on their area of expertise.
---
BAA Training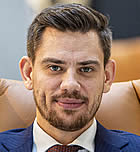 Marijus Ravoitis
BAA Training has confirmed Marijus Ravoitis as its new CEO, replacing Egle Vaitkeviciute who steps aside to progress her career in an advanced role as a Strategic Advisor for the company.
Ravoitis, who is making an internal move from a Chief Sales Officer's role, will guide the organization in its mission to deliver world-class aviation training to both corporate and individual clients.
In his four years of serving BAA Training, the company has acknowledged Ravoitis' dedication to creating an environment of accountability and transparency.
An expert in the field of aviation training, Ravoitis has ten years of international sales experience in different industries and continents: South America, Africa, Asia and Europe. Thanks to this diverse experience, he has a deep knowledge of different cultures and markets that is helpful in his current and future professional endeavors.