Montreal, Canada:
In support of recent mandates from the Governments of Quebec and Ontario to help slow the spread of the COVID-19 pandemic, Bombardier has suspended all non-essential work in Canada until April 26th and in Belfast, until April 20th.
A statement from Bombardier said: "As the UK ramps up efforts to delay the spread of COVID-19, and following announcements from Bombardier Aviation on the closure of sites in Quebec and Ontario, Canada, we have made the decision to stop production temporarily at all our Northern Ireland sites until 20 April. These measures will help us maintain as many people as possible in full-time employment."
Employees impacted by these temporary shutdowns will be placed on furlough, as will corporate office employees whose support functions are less critical in the short-term.
---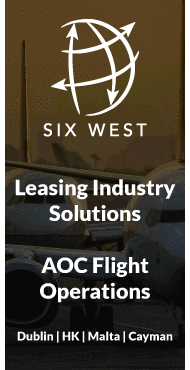 ---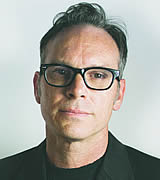 Barry Owens, writer/producer at Greteman Group, a marketing communications agency based in Wichita, the Air Capital.
We didn't rush for the doors at Greteman Group. Truth is, a lot of us are married to the place. It's a real looker.
Plus, there are plants to water. The company is good. The coffee ain't bad. But things are moving fast. We have to stay in front of them.
Coronavirus (COVID-19) is spreading. Seems the best way to beat it is to not let it get close. The situation called for a calm, orderly exit.
We've done just that.
The Home Team
We packed our computers into our cars at the end of the day on Tuesday and by Wednesday morning our remote work plan was in action. Our management team was video conferencing. Our brand managers were working the home phones. Our creatives were creating at their kitchen tables.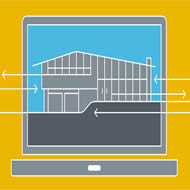 An email alerting clients about our remote work plan went out first thing Wednesday morning - a message from the "home team." We listed our cell numbers, and told them to call or text with questions.
It's mostly business as usual, we explained. We may not be in the office, but we're still on the job.
---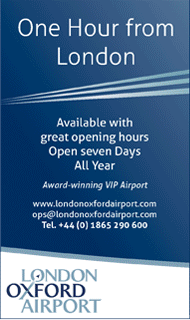 ---
Brazil:
Embraer is working in partnership with companies and research centers on technologies that can increase the availability of equipment and solutions to combat COVID-19 in Brazil.
The actions, developed jointly with Embraer's supply chain, include the manufacturing of parts for the ventilator and respirator industry, the replacement of imported components for ventilators, the development of high-efficiency filtration systems for transforming regular hospital beds into intensive care beds and studies for the development of simple, robust and portable respirators aimed at rapid implementation and availability.
A group of professionals has already been leading initiatives in support of a respirator factory in Brazil, with a plan to start the production of parts next week, in response to the emergency demand for this equipment.
---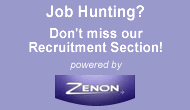 ---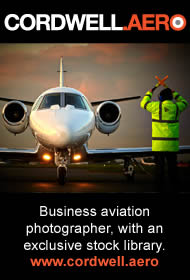 ---
Peterborough, Ontario:
Flying Colours Corp. opens new and largest paint hangar at Ontario headquarters
Flying Colours Corp., the North American maintenance, repair, overhaul and completions business has officially opened the doors of its newest, largest and most advanced paint preparation and application facility at its Peterborough, ON. headquarters.
The new purpose-built, state-of-the-art facility gives Flying Colours the capacity to paint any size business aircraft including Bombardier Global 7500, Gulfstream G700 types, as well as narrow body executive airliners such as the A220 or B737-900 models, for an elite clientele. The first paint job is already in process on a Bombardier Global aircraft.
Incorporating the latest technology to support the growing demand for expert paint work for in-service and new-completion aircraft the paint shop is designed with functionality and sustainability in mind.
Fully computerised and climate controlled, the pressurized cross-draft paint booth measures an impressive 138 ft wide and 158 ft deep with the tail height reaching 55 ft.
---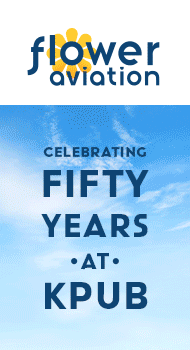 ---
Washinton DC:
Suggestions for Flight, Ground, ERP, and FBO Planning.
AviationManuals, the leading provider of digital operations manuals, has recommended procedures to address aircraft operator issues surrounding private aviation operations as governments throughout the world respond to growing concerns about the spread of COVID-19.
"Formalized procedures in the form of quality operations manuals and an Emergency Response Plan can really help with preparedness and planning in times like these," said AviationManuals CEO Mark Baier. "To prevent the spread of the disease, authorities stepped up precautionary measures, so it's good for everyone in an operation to be on the same page," he added.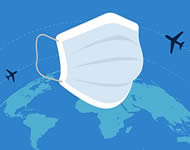 "We try to cover some highlights for national and international flights as well as ground operations," Baier said.
"Above all, be safe and remember this is not just about how dangerous the disease is, but really about being a part of the effort to help stem its spread."
If you can't avoid travelling, there are many factors to keep in mind.
---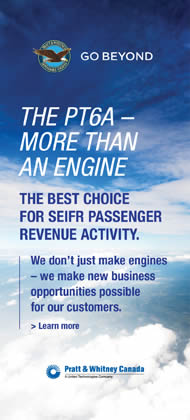 ---

---

CALC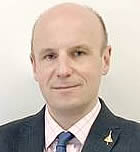 Jon Howey
CALC, a full value chain aircraft solutions provider for the global aviation industry, has announced the appointment of Jon Howey as the Group's Senior Vice President, Global Aviation Risk Management with immediate effect.
Based in Dublin, Jon reports directly to the CEO. He takes charge of developing global aviation risk management strategy and designing execution protocols, with a focus on risk controls for new and mid-life assets, as well as developing all risk related policies and standard operating procedures. With his wealth of knowledge and expertise, Jon will work with the management team to further sharpen the Group's risk management framework, analyze all risk-related issues and enhance corporate governance structures.
Jon brings with him more than 10 years of experience within aviation finance sector, in which specializing in credit and asset risk, debtor management and airline industry analysis. Prior to joining CALC, he held senior risk positions in aviation industry. He was the Vice President of Risk Management at Aercap and Risk Manager at AWAS, with proven track record in managing portfolio of over 1500 aircraft, 80 customers and $5bn in revenue.