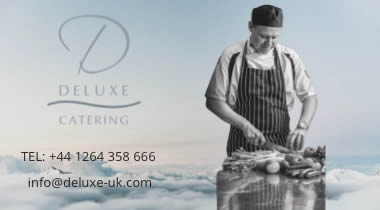 ---
| | | |
| --- | --- | --- |
| The WINGX Report | | |
Worldwide, there have been 358,448 business jet and turboprop sectors flown in the first 23 days of May 2022, according to WINGX`s weekly Global Market Tracker published today.
Flight activity, measured by sectors flown, is well above pre-pandemic levels, 19% more than May last year, 148% more than locked down May 2020 and 13% above pre-covid May 2019.
Global scheduled airline sectors are up 37% versus May last year but still down 23% on pre-covid May. Cargo operators are flying 4% less in May than during the same period last year and 2% less than pre-covid May.
Year to date 2.1 million business jet and turboprop sectors have been flown globally, accounting for 18% of all global fixed wing activity, and flying 15% above comparable 2019.
Business jets continue to be in demand across Europe, sectors flown in the first 23 days of May 2022 are up 31% on last year, up 17% compared to pre-pandemic May. Major events are likely to contribute to a strong month for bizjets in Europe.
---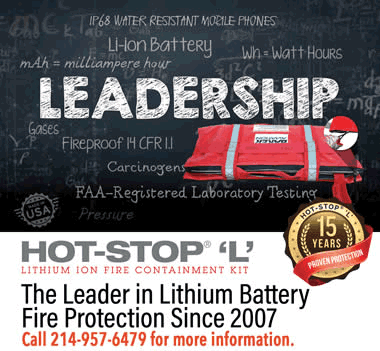 ---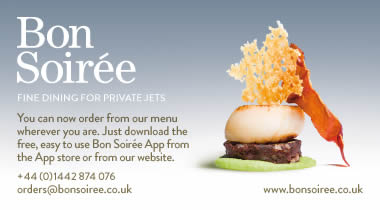 ---
Geneva, Switzerland:

Alison Chambers, Emerald Media, reports on the opening day of EBACE2022.
We're back! declared a jubilant EBAA Secretary General Athar Husain Khan yesterday (Tuesday) during the formal opening of EBACE 2022 in Geneva.
He was assisted by two very special guests - keynote tennis champion Martina Navratilova who lobbed signed tennis balls from a racket to an enthusiastic seated audience - and young aviator Zara Rutherford.
The Belgian-UK teenager became the youngest woman in the world, aged 19, to circumnavigate the Earth, flying for five months in a VFR microlight - without oxygen - prompting Martina, a keen pilot herself, to exclaim 'bloody hell - that's brave!'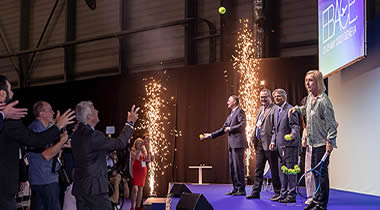 Tennis Champion Martina Navratilova (right) lobs signed tennis balls to an enthusiastic EBACE audience during the opening ceremony.
Speaking about her own flying, Martina highlighted that a double fault in her tennis career could easily (and quickly) be recovered - but in aviation - "that is a big deal." Interviewed by NBAA's Ed Bolen on stage she recollected going solo for the first time, having trained in Aspen, Colorado, and admitted she was scared. I wanted to make a U turn - but then her thoughts turned to the centre court - that match point. "Let's go," she said.
Over 700 delegates watched these two inspirational women and Martina went off to enjoy the static line up with Athar – staying at the show for five hours.
---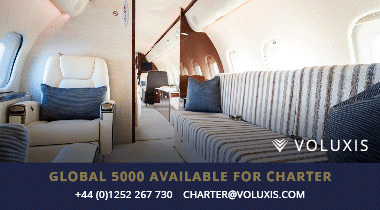 ---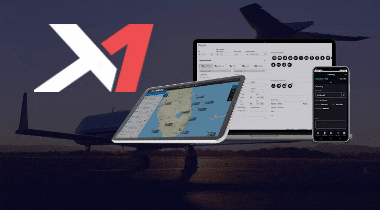 ---
Peterborough, Ontario:
Flying Colours Corp., the international maintenance, repair, and overhaul business, has confirmed the signing of an agreement for a CRJ 200 regional airliner conversion.
The new client, a charter operator customer, anticipates using the aircraft to satisfy rising charter demand from corporate customers, sports teams, and music group tours, and to strengthen its fleet portfolio at a time when business aircraft are in high demand.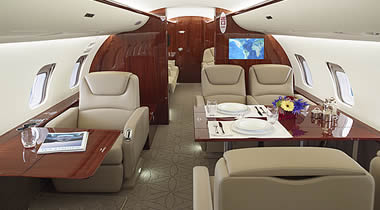 ExecLiner format for a new airframe experience.
The corporate shuttle interior will feature 29 seats, with six business jet seats and a divan at the front of the cabin, and a further twenty seats configured airline style at the aft of the cabin. Gogo Avance connectivity will power passenger connectivity keeping travellers productive and entertained in flight. Further cabin comforts include storage at the fore and aft of the cabin for small suitcases and other carry-on items, as well as additional storage for small items including briefcases, purses, and laptops in the side ledges. A forward galley and aft lavatory also feature.
---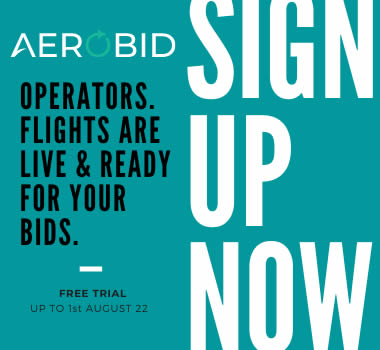 ---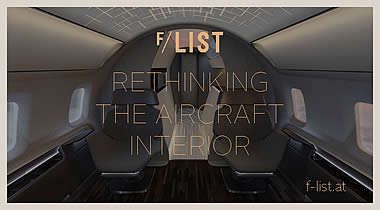 ---
Savannah, Georgia:
All flight test aircraft making strides toward maturity and delivery; second fully outfitted production test aircraft in completions.
Gulfstream announced the new industry flagship Gulfstream G700 continues to make progress through the company's rigorous flight test program. The G700 is proving strong maturity through a multitude of test points as it heads toward customer deliveries later this year.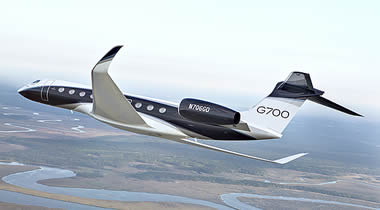 In addition, Gulfstream announced it will introduce a second fully outfitted production test aircraft to evaluate more G700 customer interior features in the most spacious cabin in the industry and ensure unparalleled product maturity upon entry-into-service.
"The G700 is performing flawlessly through the flight test program," said Mark Burns, president, Gulfstream. "We have flown more than 2,800 flight hours across all flight test aircraft, and the G700 is exceeding our expectations for performance and comfort. In fact, our fully outfitted production test aircraft has already set seven international city-pair records, and we are looking forward to delivering the second outfitted aircraft soon."
---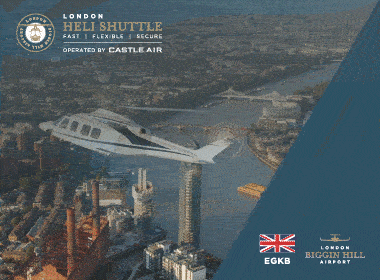 ---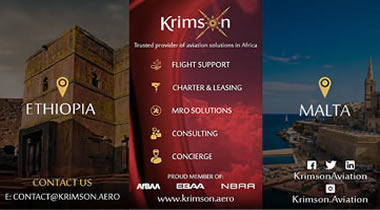 ---
Nuremberg, Germany:
Nuremberg, Germany-based MRO, FAI Technik GmbH, part of the FAI Aviation Group and subsidiary of German special mission operator, FAI rent-a-jet has completed another outstanding Bombardier Global Express refit project, following the successful completion of its award-winning Project Pearl in 2020.
The project also included 30/60/120/240-month inspections and new paint. Following 20,000 manhours of work, it is anticipated that this latest Global Express (D-AFAU) will be available for charter and lease from June 2022.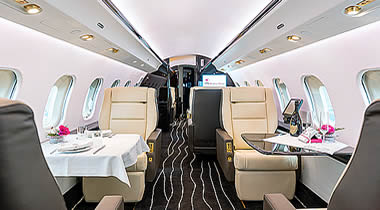 The multi-million-euro project which received its EASA STC certification in April, marks the first and only installation of an original Global XRS cabin into a classic Global Express.
The custom interior refurbishment, designed by FAI's inhouse team features an all-new cabin with VIP seating for 12 passengers in tasteful cream leather, complemented by a stylish black and cream striped designer carpet and striking dark chocolate high gloss piano style wood surfaces with rose gold metal plating throughout.
---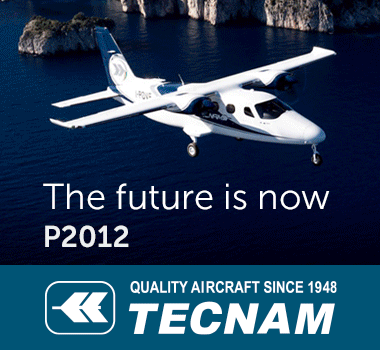 ---
EBACE2022, Geneva:
Gulfstream G700 sets city-pair speed record on SAF for Geneva debut
The new industry flagship Gulfstream G700 set its seventh international city-pair speed record on May 20, 2022, en route to the European Business Aviation Convention & Exhibition in Geneva.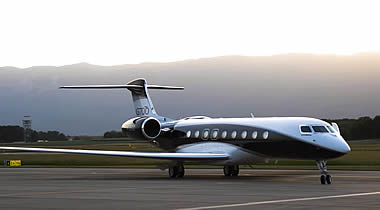 The G700 arriving at Geneva Airport for EBACE debut.
In a demonstration of Gulfstream's industry-leading sustainability commitment, the G700 flew the record flight on sustainable aviation fuel (SAF).
The G700 linked Savannah, Georgia, to Geneva in 7 hours and 37 minutes at an average speed of Mach 0.90.
---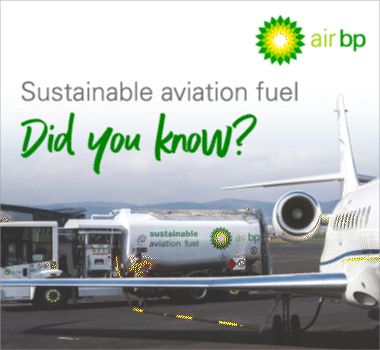 ---
---
United Kingdom:
Liquidators appointed to Jota Aviation
Jota Aviation was a former award-winning charter airline specialising in non-scheduled passenger air charters and freight air transport, operating from its base at London Biggin Hill Airport to destinations throughout Europe. Prior to suspending operations on 13 April 2022, Jota Aviation provided charter flights to a number of Premier League football clubs and other professional sports clubs.
Over the course of 2020 and 2021, the business faced challenges on multiple fronts. The Company's passenger business was significantly impacted by the onset of the COVID-19 pandemic and subsequent restrictions on travel, while the post-Brexit Trade and Cooperation Agreement between the UK and the EU had a detrimental effect on its cargo business.
Despite significant efforts by the Company to raise new investment to implement its strategic growth plans, new investment could not be secured and the directors reached the difficult conclusion that it was in the best interests of creditors to take steps to place the Company into liquidation. Following the Joint Liquidators' appointment, all 44 members of staff have been made redundant.
Joshua Dwyer, Managing Director at Interpath and Joint Liquidator, said: "Regrettably, the combined effects of COVID-19, the impact of Brexit on the Company's operations and the uncertain economic conditions in the UK and Europe have had a profound impact on the Company's ability to secure new investment and ultimately, continue to operate as a going concern.
"The Company's liquidation highlights the continuing challenges facing operators in the civil aviation sector as they navigate a route to recovery. Our priority now is to assist the Company's employees in making redundancy claims from the Government redundancy payments service and to realise remaining assets for the benefit of creditors."
---