Washington, DC:
General aviation industry members of the Eliminate Aviation Gasoline Lead Emissions (EAGLE) initiative are applauding the news of the first unleaded fuel candidate to successfully pass the most rigorous Piston Aviation Fuels Initiative (PAFI) initial detonation and 150-hour engine durability test phase, and continued progress toward an unleaded future.
The FAA issued the following statement yesterday (Wednesday 29th):
The Federal Aviation Administration has approved the advancement to full-scale engine and flight testing of unleaded UL100E aviation fuel for piston-engine aircraft developed by LyondellBasell Industries/VP Racing.
The UL100E fuel successfully passed a 150-hour engine durability test under the Piston Aviation Fuels Initiative (PAFI), a collaborative industry / government testing program. LyondellBasell/VP Racing UL100E is the first unleaded fuel to pass the PAFI 150-hour durability test phase.
---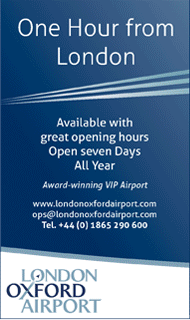 ---
Dubai, UAE:
The International Business Aviation Council (IBAC) has welcomed the global framework for sustainable aviation fuel (SAF) agreed at the third International Civil Aviation Organization Conference on Aviation and Alternative Fuels (ICAO CAAF/3) in Dubai.
The agreement recognizes the importance of accounting methodologies to the global acceleration of SAF production, including book and claim, which is critical to business aircraft operators' ability to participate in the emerging SAF marketplace.
Kurt Edwards, Director General of IBAC, said, "The CAAF/3 framework advances a key tool for the global business aviation community to reach net-zero carbon emissions by 2050.
"IBAC and the business aviation industry will work with ICAO and governments to demonstrate how book and claim, using globally accepted accounting practices, can enable small operators, no matter where they are in the world, to send demand signals for SAF while claiming environmental attributes and ensuring environmental integrity."
---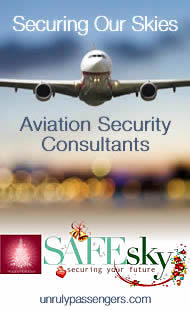 ---
Manassas, VA and Houston, TX:
Following the successful first flights of Electra.aero's eSTOL technology demonstrator aircraft, Bristow Group, the leading global provider of innovative and sustainable vertical flight solutions, secured early delivery positions for Electra's hybrid-electric short takeoff and landing (eSTOL) production aircraft by executing a deposit agreement.
Bristow signed a Memorandum of Understanding (MOU) with Electra in 2021 to be the principal launch operational customer for the eSTOL aircraft, with a pre-order of up to 50 aircraft.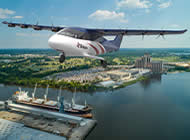 Bristow will use Electra's aircraft to expand and diversify its portfolio of specialized passenger services to offer sustainable regional air transport on routes of 50 to 500 miles. The piloted Electra eSTOL aircraft has the unique capability to take off and land in locations as small as 300x100ft, making it ideal for reaching a broader range of remote or underutilized airports as well as alternative landing areas.
"With this early delivery position, Bristow looks forward to being among the first Advanced Air Mobility (AAM) companies to add the Electra eSTOL aircraft to our fleet and offer our customers the advantages of this new class of aircraft," said Bristow Executive Vice President, Chief Transformation Officer Dave Stepanek.
"Bristow provides safe, efficient, sustainable, and accessible air travel solutions to our customers, and Electra's eSTOL aircraft aligns perfectly with our vision, while enabling new markets at substantially lower operating costs."
---

---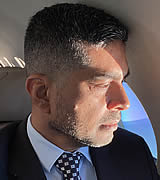 Icarus Jet founder and CEO, Kevin Singh, shares how the executive jet industry positively impacts a wide variety of business segments while supporting more than a million jobs in the US.
Did you know that private aviation, often associated with luxury and exclusivity, plays a crucial role in driving economic growth and job creation?
While it might seem like a niche industry, it contributes significantly to the broader economy, serving as an engine for commerce, tourism, and various other sectors.
In this article, I will explore how private aviation serves the economy and provides job opportunities for hundreds of thousands of people associated with the business.
No surprise should come that the most prominent ways private aviation contributes to the economy are by facilitating business and corporate travel.
High-profile executives, entrepreneurs, and professionals rely on private jets to conduct their affairs efficiently, as this agile and flexible mode of transportation allows them to reach crucial business meetings, seal deals, and expand their ventures across the globe - by controlling their travel experience.
Moreover, private aviation enables businesses to respond swiftly to changing market conditions, boosting competitiveness and profitability.
Here, the ability to access remote locations and avoid time-consuming layovers at crowded commercial airports by chartering a private jet with certified global companies like Icarus Jet further underlines the importance of private aviation for businesses while translating into increased productivity, which can drive economic growth and job creation.
BizAv as a job generator
---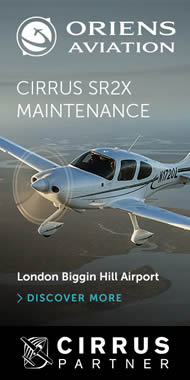 ---
Boise, Idaho:
In 2023, the International Aircraft Dealers Association (IADA) certified 41 Aircraft Brokers who met all of the requirements and passed the IADA Certified Broker Exam. All IADA-Certified Aircraft Brokers work for IADA-Accredited Aircraft Dealers.
"These 41 newly IADA-certified Aircraft Brokers have all met or exceeded the stringent requirements and passed a comprehensive examination administered by a third party," said IADA Executive Director Wayne Starling.
"The entire IADA organization is proud of their extraordinary professionalism and commitment to transparent aircraft transactions."
To apply for IADA certification, a broker must be employed by an IADA-Accredited Dealer or OEM for at least a year. IADA recommends a minimum of two to three total years of experience as an aircraft broker, including completing several aircraft transactions.
---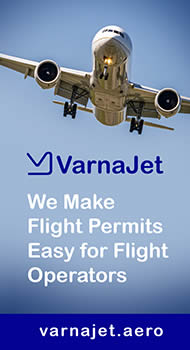 ---

Vimana Private Jets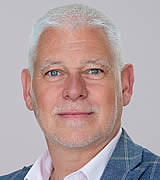 Marcus Manning
Global private aviation company, Vimana Private Jets has announced the appointment of Marcus Manning as Managing Director.
Manning's core competencies in finance development, financial reporting, global business development and commercial negotiations have been honed through a series of senior management roles gained through working over 30 years in commercial and private aviation.
Senior positions with Air Europe, Virgin Atlantic and CityFlyer Express, led to Marcus becoming a member of the launch team for the new charter airline Astraeus Ltd which, through his insight, negotiation skills and business acumen, went from start up to first flight in under year.
The world of private aviation followed with PrivatAir SA where he was appointed CFO.
Most recently, Marcus held the position of Group CFO with charter broker, Chapman Freeborn.
In 2022 Marcus was appointed as a Non-Executive Director to the board of The Air Charter Association.
---
Aero Asset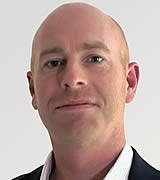 Ed Sale
Aero Asset has appointed Ed Sale as Senior Sales Director.
Sale began his aviation career in aircraft operations in 2001. He then joined Leonardo UK distributor Sloane Helicopters, followed by Airbus Helicopters UK as sales manager for private and business markets.
Prior to joining Aero Asset, he was director of HeliGroup, specialized in helicopter procurement and commercial operations.
"Ed's extensive helicopter operations and OEM sales experience will prove invaluable in supporting helicopter buyers and sellers," said Aero Asset VP Sales William Sturm.