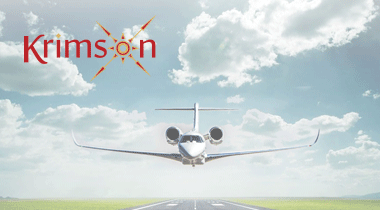 ---
| | | |
| --- | --- | --- |
| WINGX Global Market Tracker: | | |
November 2021 was comfortably the busiest November on record for global business jet activity, with 447,000 sectors operated, 15% busier than November 2019, 43% busier than November 2020, according to WINGX`s weekly Global Market Tracker published today.
The monthly activity was only 30,000 sectors shy of October's activity, which was the busiest month on record.
The last week of November was up 23% versus October 2019, showing no impact at the aggregate level from the Omicron variant.

By contrast, scheduled passenger traffic was down by 31% in November versus two years ago. Eleven months into 2021, business jet activity is up by 6% compared to 2019, +4% if turboprops are included. Scheduled aviation activity has a 38% deficit in sectors flown year to date. Cargo operators are flying 7% more this year than two years ago.
---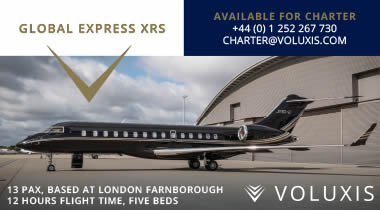 ---
Peterborough, Ontario:
Flying Colours Corp. the international MRO and completions company, has signed an agreement with North Carolina-based SmartSky Networks to act as a sales and installation facility for SmartSky's air-to-ground connectivity equipment.
Sales and installation of the advanced antennas and aircraft base radio will be available through Flying Colours Corp.' Peterborough, ON. and St. Louis, MO. locations. The continued strengthening of the business aviation sector is driving greater use of connected services for avionics, aircraft health monitoring, and cabin WiFi. This is increasing the demand for inflight connectivity that is dependable, immediate, and secure, and necessitating a wider variety of options for owners and operators.
Flying Colours Corp. set to install SmartSky equipment in the USA and Canada.
"Every time we talk to a customer about refurbishment, or completions, we have the connectivity conversation," says Kevin Kliethermes, director of sales, Flying Colours Corp. "We already have extensive experience upgrading and installing connectivity equipment, and regularly advise on the most suitable options for a customer's mission profile.
---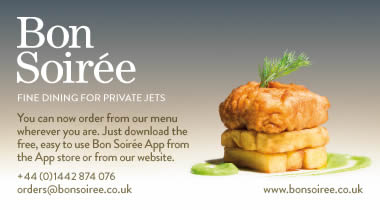 ---

This week . . . How challenging situations can be seen as gifts or lessons to us all
Bizav practitioner Charlotte Wroe speaks openly about how she feels about having cancer and her motivation to help others who are also fighting it.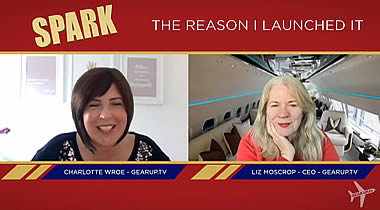 As part of the GearUp TVs SPARK 'Courageous Conversations' campaign, GearUp TV's Liz Moscrop interviews Charlotte who is undergoing breast cancer treatment.
Charlotte is looking to empower others and show people the value of continuing to include somebody who has had a cancer diagnosis in the running of projects and managing energy.

watch the interview
---
---
Boca Raton, Florida:
Journey adds brand new Embraer Praetor 600 to charter fleet
Private jet charter operator and aircraft management company, Journey Aviation, continues to grow its charter fleet with the latest addition of a new Embraer Praetor 600. The acquisition brings the company's fleet to 19 aircraft available for domestic and international flights.
This super-midsize Praetor 600 delivers a non-stop range of 4,018nm and has a 9 passenger executive configuration. The layout includes a forward 4-place seating area and an aft cabin 3-place divan opposite dual seating area. The aircraft is fully equipped with a forward mini galley, microwave, oven, mini refrigerator, display monitors, state-of-the-art electronics system, WiFi and Airshow.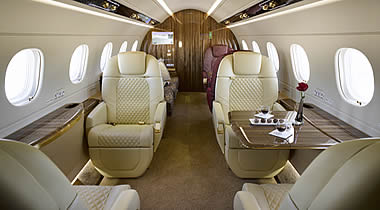 Journey Aviation's Chief Executive Officer, Fabian Bello says, "We are thrilled to announce not only the newest charter aircraft to enter our fleet, but also the newest aircraft in the fleet with less than 100 total hours! We continue to elevate our clients' expectations by offering this beauty of a jet and we are excited for the industry to experience it."
---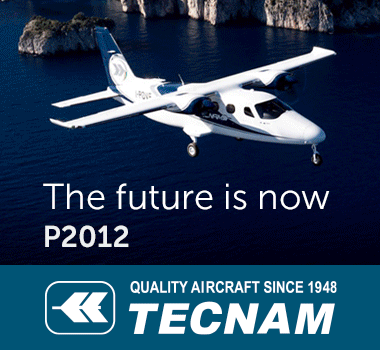 ---
Boise, Idaho:
Western Aircraft, a Greenwich AeroGroup company announced it recently completed its first 192-month inspection on a Gulfstream aircraft.
While Western has been working on large-cabin Gulfstream aircraft for the last couple years, lack of space to accommodate the expanded scope of work associated with those large airframes was a constraint. However, space is no longer a hinderance due to Western's recent addition of a 53,000 square-foot hangar that can accommodate up to six G650 aircraft.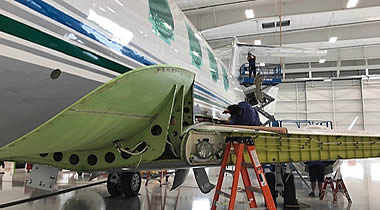 Western completed the 192-month inspection on a Gulfstream G500-5000 series aircraft.
The 192-month inspection is the largest calendar inspection on a Gulfstream aircraft. This comprehensive structural review for cracks and corrosion includes the removal of the airframe's interior and cockpit, as well as removal of the engines, APUs, the wings leading edges, horizontal and vertical stabilizers and more.
"Our team did an outstanding job," said Russell Crouch, Western Aircraft's Gulfstream service manager. "We have some extremely experienced Gulfstream technicians on our team. This project gave them a chance to share their vast knowledge with some technicians who are still learning about this airframe."
---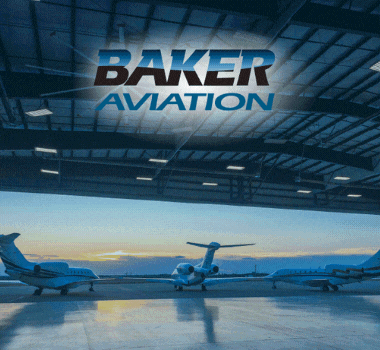 ---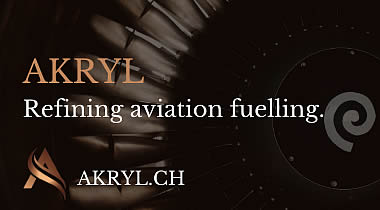 ---
Clark, Philippines:
Metrojet Engineering Clark (MEC), the Philippines-based MRO station of Hong Kong-based Metrojet Limited has welcomed the first Bombardier Global 7500 to its new state-of-the-art hangar parking.
"The travel and quarantine restrictions continue to impact the flying activities in the APAC region to a certain degree," said Sarith Vaikuntan, General Manager of Metrojet Engineering Clark. "Many aircraft have been idle, waiting for the quarantine curbs to be relaxed. With the business jet maintenance bubble in place, MEC is here to serve and provide these grounded aircraft with a high quality and competitive alternative to Hong Kong and North Asia's limitations with hangar parking space."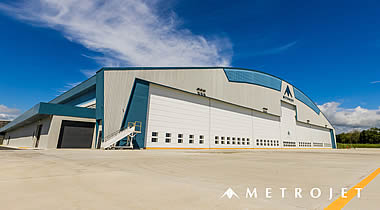 The new hangar with over 7,100 m2 of floor space, has the capacity to accommodate up to 10 long-range business jets including Boeing Business and Airbus Corporate jets. Workshops, stores, staff and customer offices and lounges with available space for a dedicated FBO encompassing a 2500 m2 two-storey annex building on the rear of the hangar. Coupled with 11,000 m2 of apron area in front of the hangar with an exclusive private taxiway, the world-class facility has been designed to the highest international standards including typhoon and seismic resistant features meeting current Philippine codes.
---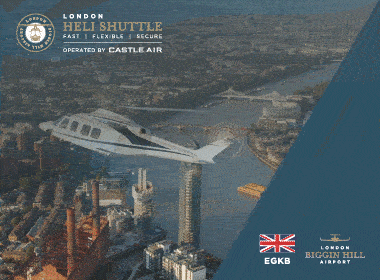 ---

---
Washington, DC:
Santa says don't aim Holiday laser-light displays at the sky
The holiday season is here and the FAA wants to make sure your laser-light displays are aimed at your house, not at the sky.
Each year, they receive reports from pilots who are distracted or temporarily blinded by residential laser-light displays.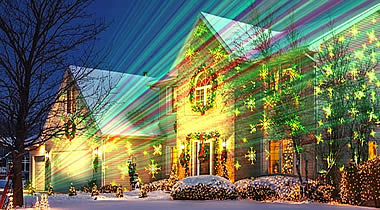 The extremely concentrated beams of laser lights reach much farther than you might realize.
A well-meaning attempt to spread holiday cheer has the potential to create a serious safety risk to pilots and passengers on airplanes that fly overhead. So please make sure all laser lights are directed at your house and not pointing towards the sky. The extremely concentrated beams of laser lights reach much farther than you might realize.
If the FAA become aware that your laser-light display affects pilots, they'll ask you to adjust them or turn them off. If the display continues to affect pilots, despite warnings, you could face a civil penalty of up to $11,000 per violation.
As of November 22, the FAA received 8,550 laser strike reports for 2021, exceeding the 2020 total of 6,852 - the highest number of laser strike incidents since tracking statistics began in 2010.
---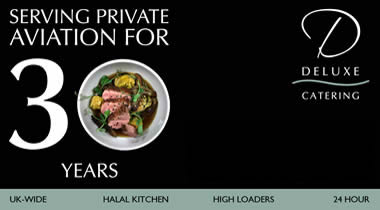 ---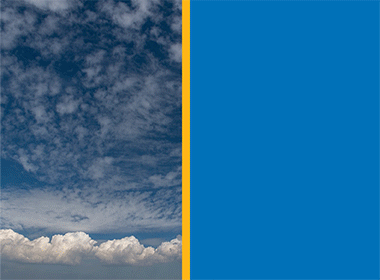 ---
Le Castellet, France:
The demolition of Le Castellet International Airport's runway marked the commencement of major modernisation and refurbishment this week.
Built by Paul Ricard in 1962, the French airport has seen some of the finest business aircraft and private jets on its tarmac over the last sixty years.
Ideally located right next to the Paul Ricard racetrack and just a few kilometres from resorts on the French Riviera such as Cannes and Saint-Tropez, Le Castellet International Airport welcomes tourists and business travellers to the south of France all year round, as well as racing drivers and their teams who come to compete on the famous Circuit Paul Ricard.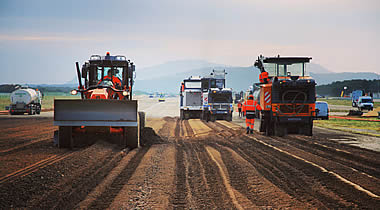 The work, undertaken by around a hundred workers from the construction company Colas over a period of two months, will include removing the top layer of asphalt, repairing and relaying the pavement base and then resurfacing with a tarmac layer. In addition to work on its infrastructure, runway marker lighting and control systems will be completely overhauled.
---

---