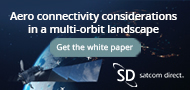 ---
Melbourne, Florida:
Fractional aircraft ownership company NetJets has signed a new deal with Embraer for up to 250 Praetor 500 jet options, which includes a comprehensive services and support agreement.
The deal is valued in excess of US $5bn, with deliveries expected to begin in 2025, and will be NetJets' first time offering the midsize Praetor 500 to customers. For over a decade, NetJets has operated Embraer's Phenom 300 series - one of NetJets' most requested aircraft.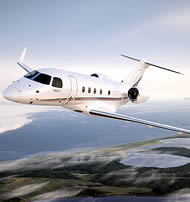 The partnership between Embraer and NetJets began in 2010 when NetJets first signed a purchase agreement for 50 Phenom 300 aircraft, with up to 75 additional options. In 2021, after Embraer successfully delivered over 100 aircraft, the companies signed a continuing deal for up to 100 additional Phenom 300/E jets, in excess of $1.2bn.
With this new agreement, NetJets signifies not only its commitment to creating an enhanced customer experience as the company is averaging over 1,200 worldwide flights per day but also its trust in Embraer's industry-leading portfolio and top-ranked support to deliver the ultimate experience to NetJets customers.
---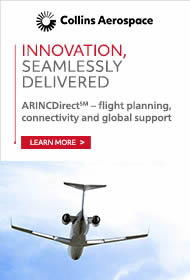 ---
Anchorage, Alaska:
Facility at the Ted Stevens Anchorage Int'l Airport geared specifically towards the needs of business jets performing transpacific tech stops.
Signature Aviation celebrated the grand opening of its newly renovated facility at Ted Stevens Anchorage International Airport on May 9th.
This expansion of customized services for transpacific and great circle route traffic marks a significant milestone for the company's offerings and many private aircraft operators that choose to stop over in Anchorage, making Signature the only FBO with a dedicated facility specifically for international traffic in the state of Alaska.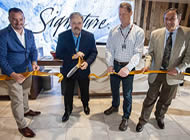 The newly renovated terminal, built within the former Kulis Alaska Air National Guard facility, features a 13,900 square foot passengerterminal and an accompanying 90,000 square foot ramp.
---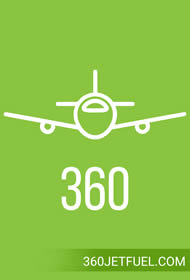 ---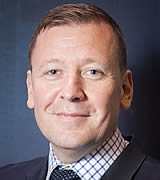 Chris Moore, President of Satcom Direct, explains how working with long-time partner Inmarsat brings the power of dual polarisation connectivity to business aviation.
How do you get more throughput from your satellite?
With dual polarity signals, which effectively double the amount of data transmitted. How does your aircraft access this additional throughput? By connecting with an antenna that can receive dual polarisation transmission.
This is the next high-speed solution we at Satcom Direct are proud to have worked to evolve with Inmarsat.
Inmarsat operates 14 geosynchronous satellites, some 22,236 miles above our planet. Five operate in the Ka-band spectrum to support the Global Xpress network, the first and only high-speed mobile broadband network seamlessly spanning the globe.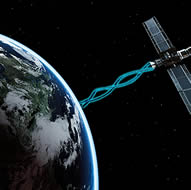 The fifth satellite in the chain, the GX5, is a very high throughput satellite delivering more capacity than the rest of the fleet put together, thanks to its dual polarity signals.
We are particularly proud that SD's Plane Simple Ka-band terminal is the first in the business aviation sector to optimize this technology successfully. The result is that passengers signing up for this offering when it enters commercial service will access more speed and more data, more consistently, to keep everyone connected, no matter how many people or devices are connected.
---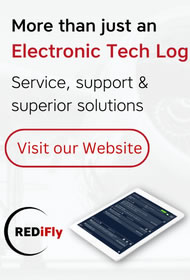 ---

---
Washington, DC:
The National Business Aviation Association has joined a coalition of 20 aviation companies and industry groups in urging leaders of the US House of Representatives Committee on Ways & Means to act swiftly in support of legislation to assist students pursuing aviation careers.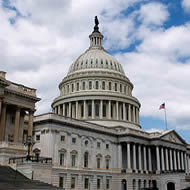 H.R.1818, the Aviation Workforce Development Act, would amend the Internal Revenue Code to allow 529 college savings plans to be used for education-related expenses at FAA-certified private commercial pilot and aviation maintenance technician schools, reducing financial barriers to entry for aspiring aviators and aircraft mechanics.
The House measure was introduced last month by Reps. Mike Collins, (R-10-GA), Mike Kelly (R-16-PA), Jimmy Panetta (D-19-CA) and Aviation Subcommittee Ranking Member Steve Cohen (D-9-TN). A similar bill by Sen. Tim Scott (R-NC) is expected to soon be introduced in the Senate.
---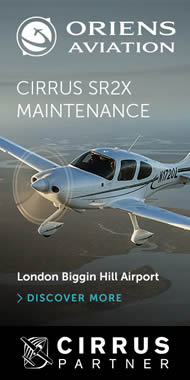 ---
Zurich, Switzerland:
Azzera Celeste is a first-of-its-kind SaaS platform that catalyzes sustainable action for aviation.
Azzera, an innovative provider of sustainability solutions for aviation, has introduced Azzera Celeste, a groundbreaking online platform that allows aircraft operators to take action against emissions by providing access to voluntary and compliance carbon credit trading, sustainable aviation fuel certificates (SAFc), fleet management software integration and compliance market segregation services.
Aircraft owners, operators and passengers are facing public, stakeholder and regulatory pressure to quickly implement solutions that advance a transition to global Net-Zero. Azzera Celeste is a digital platform that merges the Azzera team's unparalleled expertise and the latest digital technologies to create a catalyst for sustainable action.
---

Universal Avionics International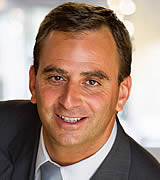 Fabrice Arfi
Universal Avionics, an Elbit Systems Company, has announced the appointment of Fabrice Arfi as General Manager of Universal Avionics International (UASI).
Fabrice Arfi is based out of France and joins the company's international division to support customers and growth in the EMEA and APAC regions.
Fabrice Arfi is a proven executive with 28 years of experience with international customer support and business development in the aviation industry. This includes various leadership positions with Eurocopter, Airbus Helicopters, Zodiac Aerospace Services, Safran Aerosystems, and Groupe ADF.
Arfi brings skills in strategic leadership, business operations, sales, and intercultural relations to the company. He has served as a member of the board of directors for several international companies and is passionate about creating innovative ways to grow businesses worldwide in the aerospace and heavy-duty manufacturing industries.
"With an increasing market demand in Europe, we are expanding our presence in the continent." said Dror Yahav, Chief Executive Officer of Universal Avionics. "Fabrice is a prime addition to lead the team in Europe and support business development opportunities in the region."
---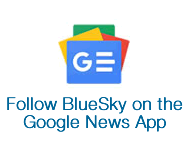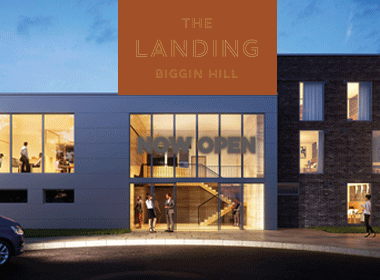 ---
| | | |
| --- | --- | --- |
| WINGX Global Market Tracker: | | |
In Week 19 (8th to 14th May) global business jet departures fell 2% compared to Week 18, and activity was down 8% compared to the same dates in 2022.
For the month so far, including turboprops, flight activity is down 5% on May last year, still 13% ahead of May 2019. Comparably, scheduled airline activity is 10% ahead of last year, still 14% behind 2019. The recovery is much stronger for the top 5 global airlines (Southwest Airlines, American Airlines, Delta Airlines, Ryanair, United Airlines); in the first two weeks of May these operators' activity is 11% ahead of last year, 7% ahead of 2019.
North America
Week 19 business jet departures in North America dropped 5% from Week 18, 10% fewer than the same dates in 2022. In the last four weeks bizjet activity in the region has dropped 9% behind last year. The trend compared to 2019 is still strong, with bizjet activity 16% ahead of May 2019 so far this month.
Charter and Corporate Flight departments have the weakest trends, respectively 14% and 21% below 2022 trends this month, with Corporate departments flying a fraction below May 2019.
Wheels Up (Wheels Up, Wheels Up LLC, Wheels Up Partners LLC, Wheels Up Private Jets, Delta Private Jets, Gama Aviation, Travel Management Company, Mountain Air Charter LLC, Air Partners Corp, Alante Air Charter) departures are down 23% compared to the first two weeks of May 2022, down 27% compared to 2019.
---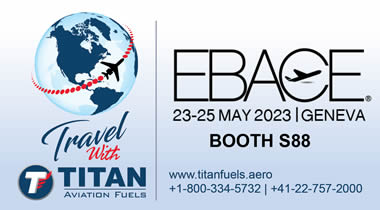 ---
Stans, Switzerland:
Pilatus handed over the 2,000th PC-12 this week to its longstanding US customer, PlaneSense, during a ceremony at the company's headquarters in Stans, Switzerland, attended by over 2,000 employees.
The anniversary aircraft went to PlaneSense by way of symbolic thanks for its many years of loyalty. It is another milestone in the Swiss aircraft manufacturer's history.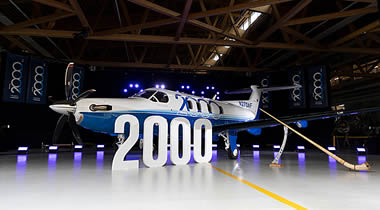 PlaneSense has specialized in fractional aircraft ownership since 1995 and currently operates 43 PC-12s and eleven PC-24s.
George Antoniadis, Founder, President and CEO of PlaneSense, comments: "We are honoured to receive the 2,000th PC-12. We took delivery of our first PC-12, the 20th built, in 1995. This unique aircraft constitutes the backbone of our operation and has been an important part of the success of the PlaneSense program.
---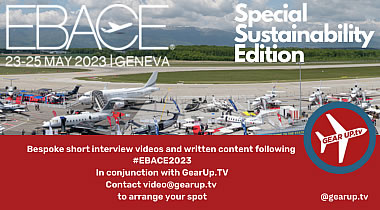 ---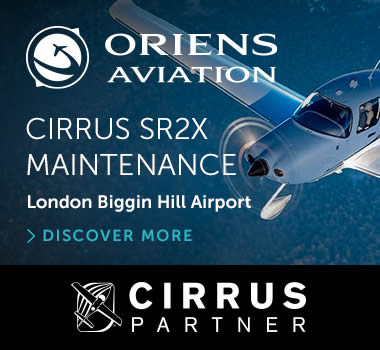 ---
Milan, Italy:
Sirio S.p.A. and SEA Prime - a company of the SEA Group, which, with the Milano Prime brand, is a leading business aviation airport manager in Italy and in Europe - have unveiled a new, state-of-the-art hangar at Milan Linate Prime airport.
The facility, called Hangar X, represents a major infrastructure growth milestone for SEA Prime and Sirio, a management and maintenance company, which provides the European maintenance services for sister company Flexjet's fleet.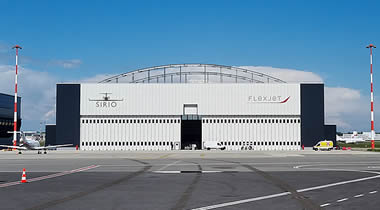 Premium jet operator Flexjet will be a key beneficiary of the increased maintenance capacity, which supports its growing European jet division..

The new 4,700m² Hangar X is the 11th hangar of Milan Linate Prime airport, increasing to 30,000m² the dedicated hangar space at the airport and adds to Sirio's existing leased infrastructure on the same site, giving a total space of 10,625m².
The dedicated maintenance hangar will allow Sirio to expand its capacity and offer the entire maintenance process in one single infrastructure.
---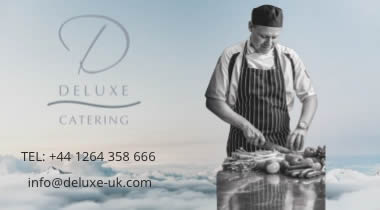 ---

---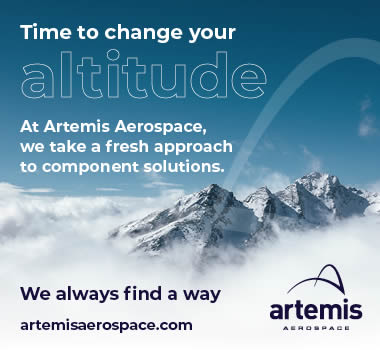 ---

BlueSky will be running a special, sponsored, 'Sustainability Page' just after EBACE.
In conjunction with GearUp.TV, we'll be featuring a post-show report, plus several short video interviews (around 30-90 seconds each) focusing on Sustainability at the show.
Book your spot NOW via Liz Moscrop - lizm@gearup.tv - and share your sustainability initiatives with GearUp.TV viewers and BlueSky readers.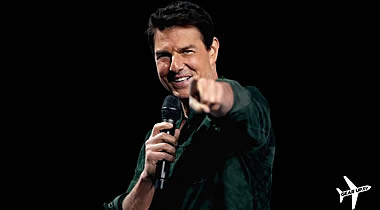 For EBACE 2022, we produced a long-form spoof Tom Cruise video on #sustainableaviation. Click here to watch.
---
---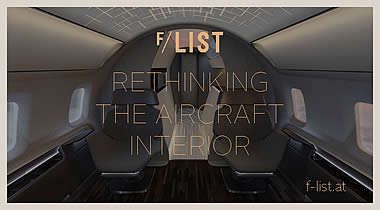 ---
Melbourne, Florida:
The Satcom Direct Plane Simple Ku-band tail-mounted Antenna System has received FAA and EASA supplemental type certification (STC) approvals for Falcon 7X aircraft.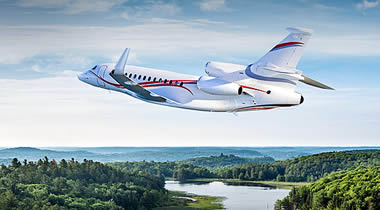 Satcom Direct worked directly with Dassault Aircraft Services in Little Rock, AR., to obtain the STC, releasing the corresponding Plane Simple Ku Service Bulletin for the Falcon type in April 2023. The SD Plane Simple Ku-band antenna variant is now available for installation through the Dassault factory MRO and Dassault Aircraft Services network.
The latest STC gives all Dassault Falcon 7X operators access to the power, versatility, and convenient management of the SD Plane Simple advanced antenna technology, which is powered by the Intelsat FlexExec high throughput satellite network to deliver consistently reliable high-speed data access for government, corporate and private customers.
---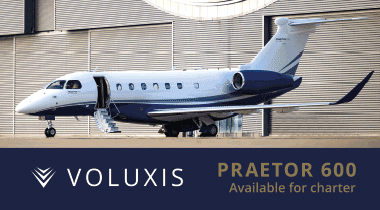 ---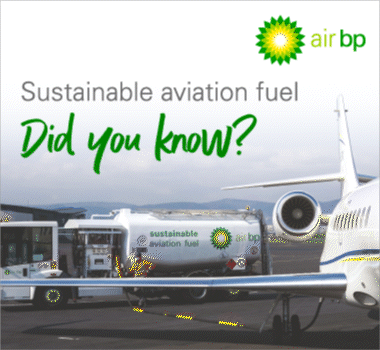 ---
EBACE:
Flying Colours Corp., the North American maintenance, repair, overhaul, and completions business, is attracting increased interest from European business aircraft owners and operators seeking a single source of capabilities for multi-faceted maintenance and refurbishment work.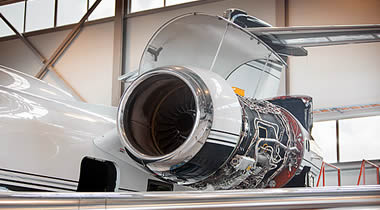 The latest European customer will be harnessing the full scope of Flying Colours' Peterborough capabilities, its highly skilled workforce, and in-depth experience working on the Bombardier Challenger platform when the Challenger 605 is inducted for maintenance, paint, interior upgrades, and landing gear overhaul in Q4 this year.
"The fact that we have all the services required to complete the work under one roof, technicians with thousands of hours of experience, and a state-of-the-art paint shop is a real draw for European owners," says Eric Gillespie, Executive VP of Flying Colours Corp. "The strength of the UK and European currencies also make the trip across the pond financially worth it. The owner appreciates the value working with us brings to his operations in terms of capabilities and finances."
---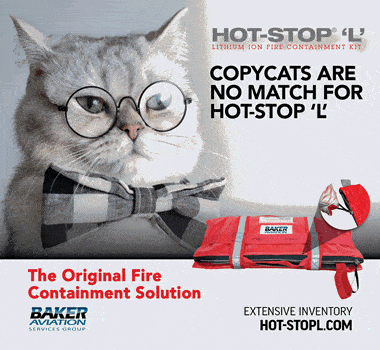 ---
Basel, Switzerland:
Jet Aviation has redelivered a bespoke interior for an ACJ319neo to an undisclosed customer. The custom interior was designed in-house, and hand-crafted and installed by Jet Aviation Basel.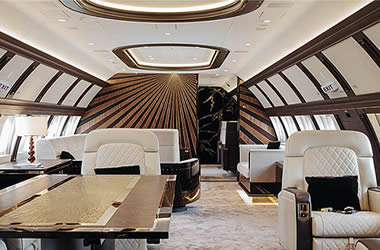 The contemporary Art Deco interior was created through close collaboration between the Jet Aviation Design Studio, the customer, and the customer's interior architect, Colin Radcliffe.
It features a monochrome palette executed in dark woods and tiling, contrasted with beige and gold upholstery and finishes.
---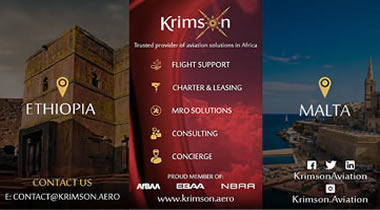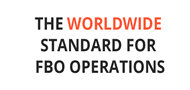 ---
Dubai, UAE:
Chief Business Officer Bill Papariella to lead the expansion of Vista's trading services.
Vista Global Holding has announced that it will be centralizing and expanding its aircraft trading service offerings with a dedicated focus on worldwide trading of business aircraft across corporates, private owners and the brokerage market.
Vista Global Trading will transform the buying and selling of assets within business aviation, through:
1 Allowing aircraft owners globally to move to Vista's asset free Program membership by easily and quickly divesting their current asset to Vista Global Trading;
2 Accelerating lead times in a highly fragmented market, through a global infrastructure of experts and rapid decision making;
3 Providing support to existing aircraft owners, operators and brokers by integrating institutional expert knowledge through comprehensive technology and analytical market support.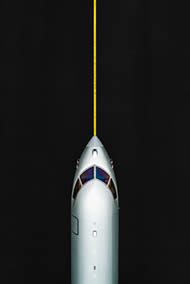 Vista Global Trading will be led by Bill Papariella, Chief Business Officer at Vista - which he joined in 2022 following its acquisition of Jet Edge. Bill is also a member of the Vista group's Executive Committee.
---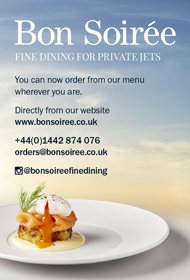 ---
United Kingdom:
Global trade association The Air Charter Association (The ACA) hosted its first overseas Air Charter Broker Qualification Training session on 4th May 2023.
The Association welcomed 28 delegates who took part in the Level 1 Foundation Knowledge session in Munich, Germany. As well as delegates from Germany and the UK, members also joined the training from Algeria, Austria, France, Greece, Norway, Spain, the Netherlands and Kenya.
The qualification takes new and experienced brokers through a range of topics to both build and refresh their knowledge. There are three levels to the course, starting with Foundation Knowledge at Level 1, progressing through understanding operational aspects and flight management at Level 2, to Advanced Broker Skills at Level 3.
Each course ends with an assessment based on content taught on the day combined with general aviation knowledge.
---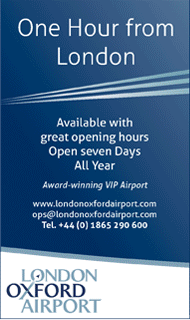 ---
Dubai, UAE:
Leading global trip support solutions provider UAS International Trip Support has entered a strategic partnership with flight support solutions provider Flystar that will see UAS expand its global network of onsite supervisors into the heart of the Balkans.
UAS clients across Montenegro, Croatia, Serbia, Albania, Bosnia and Hercegovina, North Macedonia, Slovenia, and Kosovo can now benefit from having a local UAS supervisor onsite to deliver priority ground handling, dedicated supervision, and the convenience of liaising with a single source for all trip support services at pivotal business aviation gateways.
UAS clients also benefit from competitive pricing with tailored pricing packages to help operators optimize their operations costs.
Founded in Montenegro in 2011, Flystar provides high quality ground handling services for scheduled and non-scheduled flights, charter, private and cargo flights, diplomatic, military and ambulance and operate at 23 international airports across the Balkan region.
---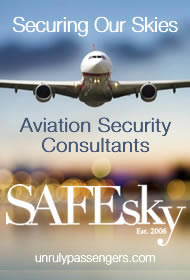 ---
United Kingdom:
Employees at the global aviation services group, Air Partner, will embark on a new charity event on 8th June 2023, cycling a collective 15,000km from Gatwick to Paris in honour of three colleagues lost to cancer.
The initiative, backed by industry leaders including Emirates SkyCargo, National Airlines, STA Jets and Qatar Executive, aims to raise funds for Macmillan Cancer Support, Worldwide Cancer Research, and St. Jude Children's Research Hospital.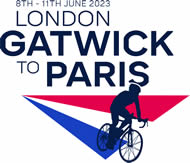 The latest sponsors mark the halfway milestone in Air Partner's fundraising journey as it continues to encourage other leaders in the industry to show their support.
With one in six people worldwide losing their lives to cancer, the event will help fund critical care, support and research in the fight against the disease. 60 members across the Air Partner Group will join forces to cycle over 300km each across three days from Gatwick to Paris, making their way through the scenic countryside of Sussex, the Normandy countryside, and along the banks of the River Seine before reaching the foot of the Eiffel Tower.
---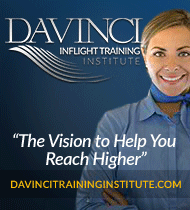 ---
Payerne, Switzerland:
Signing represents a major step forward in airframe development.
Jekta, the Switzerland-based manufacturer of the electrically powered Passenger Hydro Aircraft Zero Emission 100 (PHA-ZE 100) amphibious flying boat, has signed a Memorandum of Understanding (MoU) with Honeywell.
The accord signifies the first step in exploring, identifying, and confirming a suite of Honeywell systems to integrate with the world's first 19-seat, electrically powered, regional, amphibious aircraft.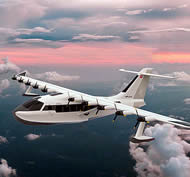 In conjunction with Jekta, Honeywell will design and co-develop aeronautical systems that will optimize efficiencies, enhance streamlined operations, and augment the safety of aircraft operations, while ensuring minimal operational environmental impact and delivering a best-in-class passenger experience.
In addition, Jekta and Honeywell will collaborate on discerning the viability of single-pilot operations for commercial flying of the PHA-ZE 100 class of aircraft.
The MOU marks a significant milestone for Jekta as the Switzerland-based OEM will leverage Honeywell's extensive expertise and maximize knowledge transfer in its endeavors to deliver a new class of amphibious flying boats to the global regional seaplane market.
Honeywell avionics, electric engines, flight control systems, and connectivity will all be discussed under the terms of the MOU, with the final system architecture and integration to be confirmed by the end of 2023.
---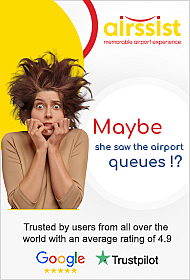 ---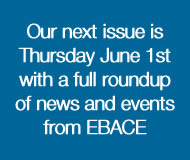 ---


Tickets are now on sale for The Aviators Ball 2023, a fundraiser evening hosted by UK based disabled aviation charity Aerobility to celebrate 30 years of operations.
Disabled flying charity Aerobility is hosting The Aviators Ball on Saturday 18th November 2023, at Hilton Hotel T5, London Heathrow Airport. All proceeds from the event will go towards the charity's mission to give every disabled person the chance to fly.
Attendees of the ball can expect an evening celebrating a great year for disabled aviation, presentation of the Pooleys Aviator Sword, plus a Silent Auction and Quickfire Live Auction with incredible and desirable items to raise money for the charity. There will be many aviation themed fun surprises during the evening.
The event is sponsored by Bristow Helicopters LTD, 2EXCEL, London Biggin Hill, NATS, Nicholson McLaren Aviation LTD, and Breitling.
www.aerobility.com/aviatorsball
---