London:
Luxaviation is gearing up for the busy summer period, receiving more than 1,000 enquiries to its charter office, based in the UK on several days in July 2022 from new and current clients.
In June and July 2022, Luxaviation has been inundated with private charter requests to popular summer destinations including islands around the Mediterranean, mainland Greece, Portugal and Spain. In June and July, the number of enquiries has been between 800 and 1,050 per day. In April and May 2022, Luxaviation's UK charter office was receiving up to 400 enquiries a day.
George Galanopoulos, CEO, Luxaviation UK and head of charter sales Europe for the Luxaviation Group, says: "Incoming enquiries are off the scale, we've never experienced such a busy period. This is partly due to post-pandemic new users choosing to fly privately and safely, but also new users who want to avoid the current airport and airline chaos of delays and cancellations.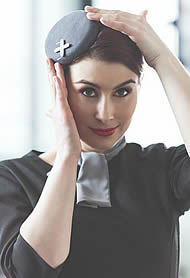 "Typically, we are seeing extended families who regularly fly with us, now travelling with an additional two or three families, enabling them to help spread the cost, travel safely and avoid lengthy queues at airports."
---

---
Saint-Cloud, France:
The FAA and EASA have approved use of Dassault's advanced dual head-up display known as FalconEye, on the company's Falcon 8X very long range trijet, adding to the aircraft's industry-leading low visibility operations capability
The dual HUD configuration will ultimately permit an EFVS-to-land capability in near zero-zero conditions, pending new EASA regulations.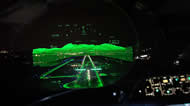 "The bottom line is that this approval results in enhanced safety and more capability for Falcons equipped with Dassault's industry-first FalconEye technology," said Carlos Brana, Executive Vice President, Civil Aircraft at Dassault Aviation.
Dassault Aviation has been an undisputed leader in the development of HUD technology. In 2016, Dassault introduced FalconEye, the first head-up display (HUD) system to combine synthetic, database-driven terrain mapping and actual thermal and low-light camera images.
Today, single HUD-equipped aircraft with FalconEye can fly non-precision approaches to 100 feet.
---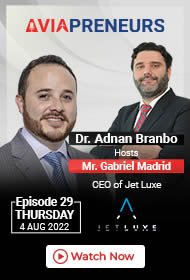 ---
Stuttgart, Germany:
DC Aviation presented its new hangar at Oberpfaffenhofen Airport in a ceremonial atmosphere last Wednesday.
At an exclusive reception, approximately 130 invited guests were able to visit the 400-square-meter VIP lounge with its state-of-the-art conference room and spacious crew area.
A special highlight was a half-hour flight over the region aboard the Zeppelin NT, the most advanced and largest airship in the world.
After an official welcome by Michael Kuhn, CEO of the DC Aviation Group, and Professor Dr. Christian Juckenack, representative of Air Tech Campus Oberpfaffenhofen, the curtain fell away to reveal the 6,000-square-meter aircraft hangar.
In cooperation with the AeroVisto Group, Airbus Corporate Jets, Bombardier Business Aircraft, Collins Aerospace, Dassault Aviation, Gulfstream Aerospace, Honeywell, and Leonardo Helicopters, DC Aviation presented an interactive exhibition of business jets, helicopters, and much more.
---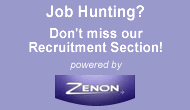 ---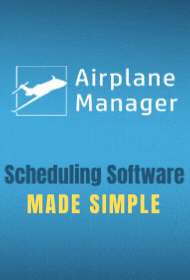 ---
United Kingdom:
The Falcon Flight Training Academy - part of Falcon Group - has become the first UK Approved Training Organisation (ATO) in the post-Brexit era to gain UK CAA approval to operate in Europe.
It will work in partnership with Spanish flight school Aerodynamics Academy, delivering UK commercial pilot training courses from the company's satellite base in Malaga.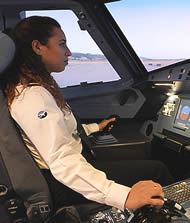 Headquartered at London Biggin Hill Airport, Falcon Group's 45 years in the industry has seen it grow into a full-service general aviation operation, with a fleet of 40 Piper aircraft, Approved and Declared Training Organisations and its own MRO facility. With the new UK CAA approved site, Falcon and Aerodynamics Academy will work together to offer comprehensive flight training, from ab initio through to commercial licences and instructor ratings.
Anoop Singh Bamrah FRAeS, Director at Falcon Group, says:
"The world watches as airlines are faced with an ever-growing demand for airline crew. This strategic partnership of two, long-established organisations will fill this gap in the market, offering students both EASA and UK CAA qualifications - all under the Spanish sun. The Aerodynamics facility is world-class and further enhances our commitment to delivering the highest standards into aviation service provision."
---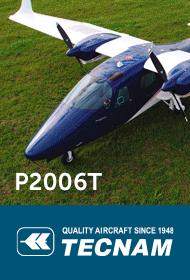 ---
Dubai, UAE:
DC Aviation Al-Futtaim (DCAF) has seen a surge in requests for private jets to Doha as football fever kicks in ahead of this year's FIFA World Cup in Qatar.
To accommodate the huge volume of requests and to make travel more convenient, DCAF will make available aircraft ranging from the very light and affordable 4-seater Cessna Citation Mustang to the light jet 8-seater Pilatus PC-12, the midsize jet 9-seater Bombardier Challenger 604. In addition, DCAF will also be able to offer a 10-seater Falcon 2000 as well as large-size cabin aircraft.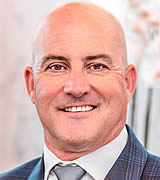 Holger Ostheimer.
"We have seen a sharp increase in enquiries for the later stages of the tournament from the first week of December until the finals which take place on December 18 at the 80,000-capacity Lusail Stadium.
We are closely monitoring the level of enquiries and are well prepared with our offering," said Holger Ostheimer, Managing Director of DC Aviation Al-Futtaim.
---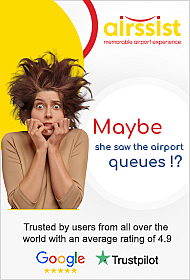 ---

Women in Aviation International
WAI Launches 8th Annual Girls in Aviation Day
Chapters and Corporate Members to host events worldwide.
Thousands of girls, ages 8-17, around the world on September 24 will be able to experience the 8th Annual Girls in Aviation Day in their local communities through unique events hosted by Women in Aviation International (WAI) Chapters and Corporate Members.
Already nearly 50 events are planned for airports, FBOs, museums, hangars across the US, Canada, Europe, Africa, and Asia.
Girls will be introduced to the career and lifestyle possibilities in aviation and aerospace through meeting female role models, career panels, exploring airplanes and airports, and a host of hands-on, fun and educational activities ranging from a sectional chart scavenger hunt, to exploring the Moon and Mars exploration sites, to learning about aircraft engines and avionics with maintenance technicians.
Full details: https://www.wai.org/giad##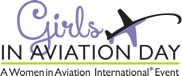 ---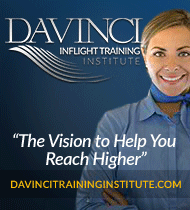 ---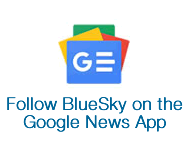 ---