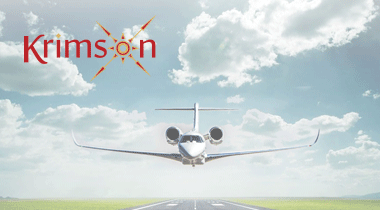 ---
| | | |
| --- | --- | --- |
| WINGX Global Market Tracker: | | |
The first half of June 2021 is seeing a surge in business jet activity, rebounding well beyond the recovery threshold with relation to flight trends in 2019, according to WINGX`s weekly Global Market Tracker, published today.
With just over 100,000 business jet sectors flown this month, the sector represents 15% of all fixed wing movements, activity 12% higher than in the first half of June 2019, the first time bizav growth is outstripping Cargo growth.

Scheduled airline activity globally is still languishing more than 40% below pre-pandemic normal for this time of year. So far this year global business jet and prop activity is within 6% of 2019, rebounding 41% above YTD 2020. Comparably, passenger airlines are just 1% ahead of the first half of 2020, still just under 50% shy of 2019.
---
---
United Kingdom:
Weston Aviation success at G7 2021 in Cornwall
Weston Aviation, the UK & Ireland FBO and support services company has successfully delivered the G7 Summit in Cornwall.
The Summit held at the Carbis Bay resort in Cornwall, operated all delegate flights into Cornwall Airport Newquay, which saw not only the main delegate aircraft but also in excess of twenty support freighters and reserve aircraft.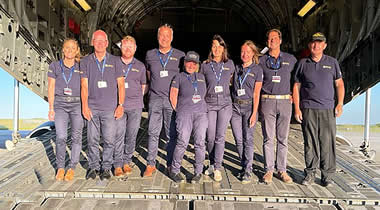 The Weston Aviation team on the ramp of a C-17 at Cornwall Airport Newquay.
During the week, Weston Aviation handled and supported the main mission delegations including Air Force One and Two, processed in excess of 400 passengers and support teams through the FBO with crew accommodation and transportation, significantly contributing to the overall success of the event. Weston Aviation brought in support teams, GSE and vehicles from other UK FBO locations to ensure that the extremely intensive and rapid flight program was met.
---
---
Airfield Automation:
Digital refuelling technology live at 300 network locations.
Air bp has its award-winning Airfield Automation digital technology live at 300 network locations across 28 countries in four continents, with Magdeburg City Airport (ZMG/EDBM) the 300th location to implement the technology.
Since launching in May 2018, over one million fuellings have been processed using Airfield Automation.
Designed to enhance safety and reliability in airport fuelling operations, Airfield Automation has been well received by operators who have reported increased speed, accuracy and efficiency in refuelling.

For example, the time taken to get fuelling data into the system has reduced by 95% in Portugal, one of the first countries where rollout took place.
Another example of the efficiency this brings to customers is that requests for copies of delivery tickets can be responded to immediately without, in most instances, requiring action from the airport.
---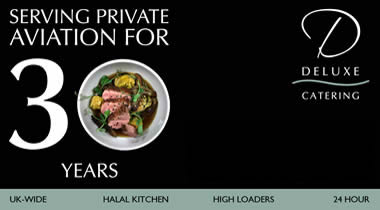 ---
Melbourne, Florida:
Embraer has signed a contract with GrandView Aviation for a Phenom 300MED STC (Supplemental Type Certificate) conversion. The aircraft will be converted at Embraer's Service Center in Fort Lauderdale, Florida, and operated by on-demand charter operator GrandView Aviation.
As a purpose-built Medevac solution, created in collaboration with the leading companies in the aeromedical industry, the Phenom 300MED is designed to provide crucial air transportation for both civil and government applications, and to be quickly and easily configured to meet the various needs of both healthcare providers and patients.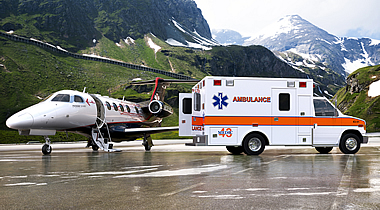 The Phenom 300MED is further distinguished by the integration of Aerolite medical equipment. Aerolite is a leader in the design, engineering, production, and installation of Air Medical interiors. With over 500 Medevac interiors delivered, the company offers the ideal blend of equipment for the mission.
---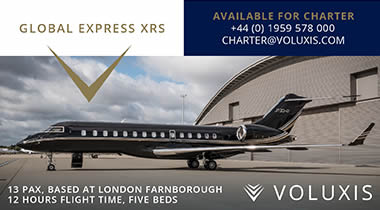 ---
Peterborough, Ontario:
Flying Colours Corp., the North American maintenance, repair, overhaul, and completions business, has optimised its advanced paint preparation and application facility at its Peterborough, ON Headquarters to perform a complete strip and subsequent high-tech repaint of a Gulfstream G650.
On completion the Gulfstream G650 fuselage boasted a sparkling pearl/mica Diamond Mine basecoat surface combined with an intricate design incorporating curving stripes and complicated swirling patterns. To achieve the striking results a specialty basecoat-clearcoat polyurethane paint incorporating translucent pearl and mica granules that generate a crystal-sparkling effect was applied after the priming process.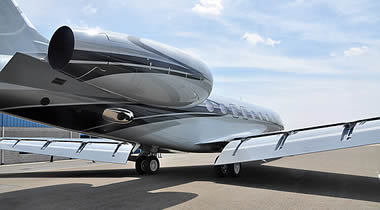 Flying Colours Corp. performed a complete strip and intricate repaint of the G650.
A metallic colour pallet featuring Concord Blue, Dusk Gray, and Medium Silver colours was subsequently used to complete the scheme. The need for mirror-images to appear on the right- and left-hand side of the aircraft, along with incredibly detailed specifications about distances between stripes, colours, and patterns added to the complexity.
---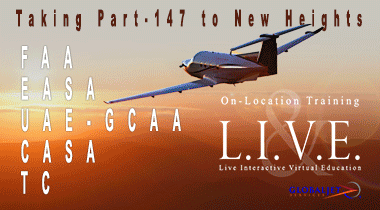 ---
Melbourne, Florida:
Initial order of up to 50 eVTOLs.
Eve Urban Air Mobility and Helisul Aviation, one of the largest helicopter operators in Latin America, have announced a partnership that will focus on creating an ecosystem-wide approach to prepare for Urban Air Mobility operations in Brazil.
In addition to collaborating on a suite of products and services, the partnership includes an order for up to 50 eVTOLs with deliveries expected to start in 2026.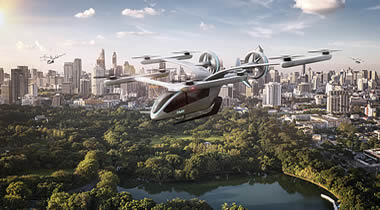 Over the last few years, Eve and Helisul have been collaborating to evaluate how to co-create solutions for Urban Air Mobility, leveraging Brazil's existing air taxi infrastructure - one of the largest in the world - for the use of Eve's electric vertical take-off and landing aircraft (eVTOL).
---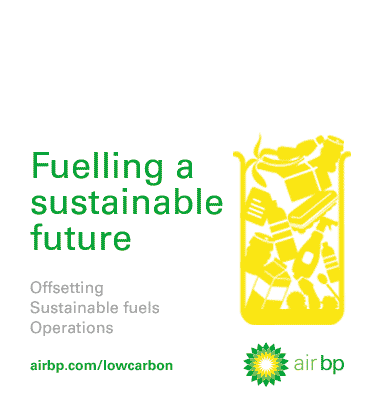 ---
Vilnius, Lithuania:
In collaboration with its parent company Jet Mainrnance Solutions (JETMS), interior and completions specialist RAS Group has recently completed an extensive renovation projet on a Dassault 7X.
RAS was tasked with the aircraft's complete interior overhaul which included cabinetry, seating and carpeting.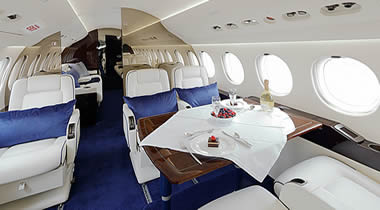 "It was a process everyone at RAS was involved in," said RAS Business Development Manager, Roger Paton. "From the smallest inputs coming from our employees to a close collaboration with the owner's interior designer, we strived to combine modern techniques and unique individuality into one piece of finely finished art."
---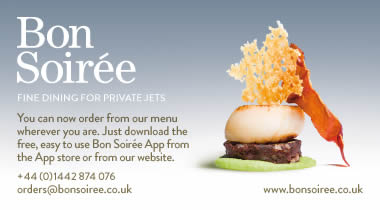 ---

As a business, your most powerful asset is happy customers or clients. Testimonials from satisfied customers are an invaluable marketing tool that will add credibility to your brand as well as help increase brand awareness in an organic way.
A good customer testimonial is so much more than a useful review on a business page. Having testimonials as a regular part of your social media marketing strategy can give your business an edge over your competitors and increase trust between you and your audience.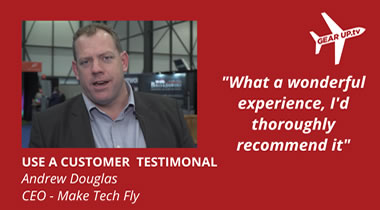 If you've never collected testimonials or used them as part of your social media marketing strategy, don't worry, we are here to help you! We can help you use social media to collect and share customer testimonials to build social proof and establish your brand as an authority in your industry.

watch the video
---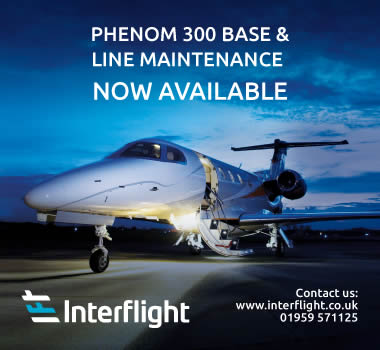 ---
St. Maarten:

CARIBAVIA - the 5th Caribbean Meet Up event - is taking place at Simpson Bay on the Island of St Maarten from June 15th to 17th.
Veteran reporters Alison Chambers, Kelly Murphy and Kathryn Creedy,who pioneered Commuter Regional Airline News and CR News International - and who are regular contributors to BlueSky and sister publication, Resilient Aviation - have reunited to cover news, trends and insight direct from the destination conference for a special Caribbean Aviation themed issue of BlueSky next week.
---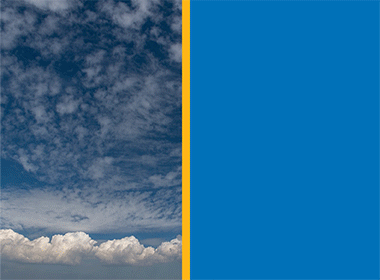 ---
Sydney, Australia:
RBI Hawker, a joint venture between Hawker Pacific Airservices, a Jet Aviation company, and Bell, has received Part 145 maintenance organization approval from the Australian Civil Aviation Safety Authority (CASA) for its new rotary blade repair facility in Brisbane, Australia. This approval authorizes the company to commence operations.
The RBI Hawker Australia facility is a new 1,000 square-meter hangar based in Eagle Farm, Brisbane. The facility offers advanced repair and static balance techniques for Rotor Blade repair on all Bell helicopter models and Leonardo AW139 and AW109 models.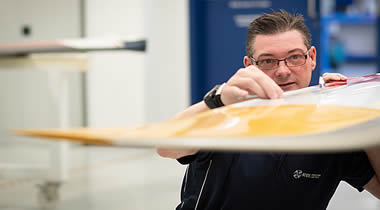 RBI Hawker has been providing maintenance support to both commercial and military helicopter operators in the Middle East, Africa, Asia, Eastern Europe and wider regions from Dubai since 2005. The company is an authorized Bell CSF and Leonardo Service Center with an extensive OEM-approved standard and expanded repair portfolio. The company is working to extend these same services and capabilities to Australian and Pacific operators.
---