The Netherlands:
Jet Aviation achieves IS-BAH Stage 1 Registration for The Netherlands
Jet Aviation's Amsterdam and Rotterdam FBOs have received International Standard for Business Aircraft Handling (IS-BAH) Stage 1 Registration from the International Business Aviation Council (IBAC). The company intends to achieve Stage 2 for both FBOs by December 2021.
As a safety management system, IS-BAH establishes criteria to ensure handling systems, processes and practices meet rigorous safety and security standards.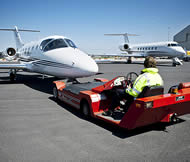 "These registrations demonstrate Jet Aviation's ongoing commitment to the highest safety standards for its customers and employees," said Edwin Niemoller, Director FBO Operations and GM Netherlands. "I couldn't be prouder of the team for their unwavering professionalism."
---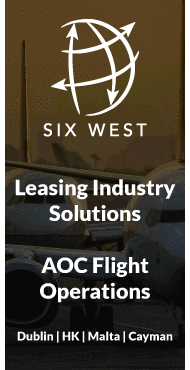 ---
Women In Aviation Middle East:
A flying start to 2020 for WAI Middle East
It's a new year and a new beginning for Women in Aviation Middle East Chapter (WAI-ME) as it announces the launch of a new website and a great opportunity for members interested in pursuing a career in Aircraft Engineering.
VCATI - Vision Concept Aviation Training Institute - is offering one of WAI-ME's members a fully paid scholarship. Full details are available at www.waiorg.me where members can enroll for this great opportunity, or simply share the news with others!
WAI-ME is growing rapidly and working on a number of exciting projects for the coming year.
This week (January 15th-18th) Women in Aviation Middle East Chapter will be front and centre at the Kuwait Aviation Show and encourage you to visit them at their Stand # B243. Also, on January 17th, the Chapter will be having the first conference in Kuwait. Check the website for more details.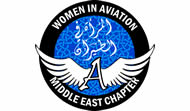 Over the next couple of months, WAI-ME plans to roll out some new member services, so keep an eye on their website for updates. And if you are not a member yet, this is a great chance to join as they currently offer free membership to encourage you.
---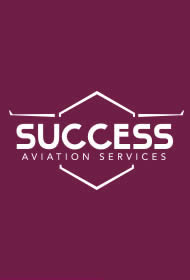 ---
London & Paris:
2020 sees The Sharpwings surpass historical milestone
Specialist business and regional aircraft consulting firm The Sharpwings begins the new decade having surpassed a historical milestone with more than 110 surveys and appraisals of business jets, corporate turboprops and helicopters completed since the firm began in 2015 offering aircraft technical and financial evaluations; restitutions and repossessions; remarketing and sales to financiers.
Founding Partner, Jean Sémiramoth, acknowledges that The Sharpwings' bespoke approach is honed specifically for the discreet nature of the aviation finance world:
"Our clients engage with a knowledgeable and dedicated team that delivers incisive and authoritative support across a wide range of aviation projects. Discretion and resourcefulness are the hallmarks of our service and ensure that exceptional results are achieved. Our team has been responsible of over $500m worth of business aircraft sales and acquisitions over the past 15 years."
---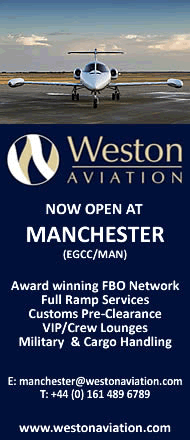 ---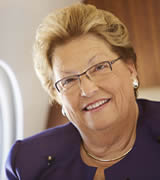 Paula Kraft, founder of Atlanta's Tastefully Yours Catering and the DaVinci Inflight Training Institute in Fort Lauderdale.
One of the most often asked questions during my training classes is about serving fish on board.
Questions about its selection, its handling, its cooking or reheating. There is so much information to share about fish - more than we can cover in one article - so I will attempt to hit the high spots.
First and foremost, keeping fish safe requires proper handling and considerable attention; not only by the caterer, but by the delivery person, the intermediate handlers (the FBO or crew member) right through to onboard handling during, and on completion of, the cooking process.
Fish poses a risk for you, A large risk. Fish deteriorates quickly. Fresh fish has as a very short shelf-life and should ideally be consumed within a day or two of purchase. And if the fish has been marked on the grill and left raw (or 80% undercooked to finish on board) it is especially critical to get that fish delivered and wrapped with some sort of ice pack, and close to freezing, as soon as possible.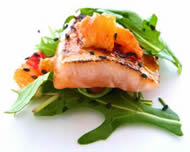 If we lived in an ideal world I would suggest putting fish on the aviation off-limits list. But we don't, and our passengers want more and more fish served. This requires us all to think outside the box and find the safest possible way to keep the fish from making anyone ill!
---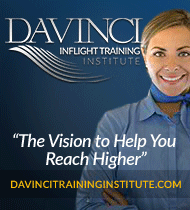 ---
Africa:
HADID boosts representation in Africa
Hadid International Services (HADID) has expanded its network of supervisors/station managers across Africa with representation in an additional five countries as it continues to increase its worldwide presence
The additional HADID locations, which are served by its own local staff are Burkina Faso, Burundi, Namibia, Guinea and the Republic of Congo.
Commercial Director Issa Zuriqi commented, "Our new local teams in these locations represent a further advancement of our global presence, extending our reach as a preferred choice globally for aviation services. Expanding our network of supervisors enables us to monitor our services and thus, offer consistently higher standards at competitive prices - even in difficult locations."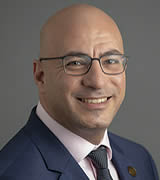 Issa Zuriqi
Mr Zuriqi further remarked on HADID strengths in Africa, as a total solution for aviation services. "We have been serving commercial and non-commercial operators into Africa for decades. We have expertise and offer a comprehensive range of services from permits and flight planning to navigation charges settlements, as well as ground support services."
---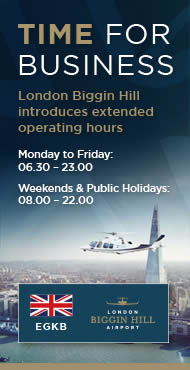 ---

International aviation growth slowed to 4.5% in 2019
Outlook is more optimistic.
The latest data from ForwardKeys, which analyses global aviation capacity, flight searches and over 17 million flight booking transactions a day, reveals that in 2019 growth in international air travel, as measured by passenger journeys, grew by 4.5%.
That is healthily ahead of global economic growth, but it is significantly slower growth than last year, 6.0%; and it is slower than the trend over the last decade, which averages 6.8% per annum. However, the outlook for the coming three months is considerably more optimistic, with international flight bookings as at 1st January 2020 standing 8.3% ahead of where they were at the start of 2019.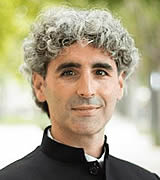 Olivier Ponti, VP Insights, ForwardKeys, commented: "Usually, aviation grows around three percentage points ahead of global GDP. However, in the past year, we have seen several events which have held back growth; these include US trade disputes with Canada, China, Mexico and the EU, riots in Chile, France, Hong Kong and India, the grounding of the relatively new Boeing 737 Max aircraft, terrorism in Sri Lanka, the emergence of 'flight shaming' and the bankruptcy of Jet Airways."
---


or check out our back-issues
---