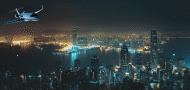 ---
Montreal:
Firm $312m order for four aircraft plus conversion of eight existing orders.
Bombardier announced this week that NetJets will become the fleet launch customer for the Global 8000 aircraft.
Adding to its already massive global fleet of more than 850 aircraft (and still growing), NetJets has placed a new firm order for four Global 8000 aircraft, valued at $312m and converted eight existing orders for Bombardier products.
This transaction adds to Global 7500 aircraft already on order and in service. NetJets will build a 24-strong fleet of the performance leading Global 8000 aircraft, as they will also be working with Bombardier to upgrade the entire in-service Global 7500 fleet to Global 8000 jets when they begin taking delivery of its new flagship aircraft.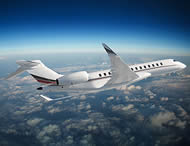 NetJets could subsequently grow its fleet - the world's largest, most diverse fleet in private aircraft - through a series of options that could be exercised progressively over the coming years.
Introduced earlier this year at EBACE in Geneva, Bombardier's flagship for a new era features an industry-leading range of 8,000 nautical miles and an unbeaten top speed of Mach 0.94.
---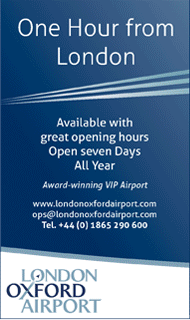 ---
Southeast Asia:
Aircraft charters booming in Southeast Asia as region leaves the pandemic firmly in its wake
World-leading aircraft charter specialist, Air Charter Service, says that it has experienced a huge increase in demand for charters across Southeast Asia, especially when compared to pre-pandemic levels, as it currently stands at more than double that of 2019.
Stephen Fernandez

, Director for ACS in the region, commented: "Across Southeast Asia, travel has been made significantly easier over the course of this year as the last few countries that had some form of Covid restrictions are allowing people to now travel more freely. This has meant an influx of enquiries for our offices in the region, and the booking figures for Southeast Asia are far higher than we have ever seen.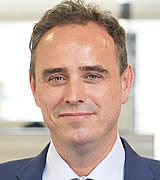 Stephen Fernandez.
"For the year so far we have seen a 166% increase in enquiries and bookings on the pre-pandemic levels of 2019 for our passenger charter divisions. Part of our enhanced growth can be attributed to our Singapore office, which only opened its doors just prior to Covid, but we have also seen huge increases across the region, in particular in Philippines, Cambodia and Malaysia.
"This increase is significantly higher than the market average, with WingX's latest figures confirming a 58% increase between January and September across the region. To put things into perspective a little, the US's growth compared to pre-pandemic, over the same period, is just 11%; although the private aviation market in Southeast Asia is smaller than some of the rest of the world."

---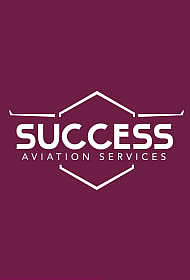 ---
Boston:
IADA member clients get free carbon assessment, program discounts.
The International Aircraft Dealers Association (IADA) and 4AIR have partnered to assist the resale industry in being stewards of the planet's climate.
Reducing the carbon footprint of business aviation is in the interests of aircraft operators to protect the global environment and economy.
4AIR, which offers aircraft owners comprehensive full-service sustainability programs, now provides the clients of IADA's members a free carbon assessment and exclusive discounts on voluntary programs and regulatory monitoring and compliance services. These clients will be able to use a web-based calculator for assessing their carbon footprints, which will give purchasers an idea of what the carbon impact would be when buying a specific aircraft.
"IADA is joining the fight against climate change in a responsible and sensible way. The partnership with 4AIR is a statement that the leaders in the business aviation resale industry place importance on sustainability," said David Monacell, IADA Chair Emeritus, and Partner in CFS Jets.
---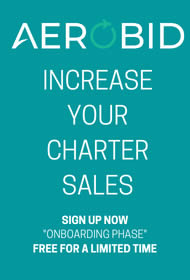 ---
Washington, DC:
The General Aviation Manufacturers Association (GAMA) has published the Third Quarter 2022 General Aviation Aircraft Shipment and Billing Report.
The aircraft manufacturing industry's results for the first nine months of 2022, when compared to the same period in 2021, point to increasing aircraft deliveries across all segments along with an increase in the overall value of the aircraft shipments.
"Demand for general aviation aircraft remains hardy as our industry continues to strategically navigate ongoing challenges, which include issues with supply chain and workforce shortages within our industry and within global regulatory authorities," said GAMA President and CEO, Pete Bunce. "Deliveries are converging on, and in some cases surpassing, the levels we were experiencing prior to the pandemic, which is a testament to the strength of our industry and the importance and utility of general and business aviation.
"As we look to the future, we must focus attention on the need for training of the regulator workforce and leveraging of bi-lateral safety agreements between regulatory bodies to improve both certification and validation processes.
---

---
Fort Worth, Texas:
209,000 sq.ft. facility to include 68,000 sq.ft. of additional hangarage.
Hillwood and Alliance Aviation Services will soon complete construction and unveil the new, highly-amenitized FBO facility at Perot Field Fort Worth Alliance Airport.
As all aspects of aviation business operations continueto grow at Alliance Airport, so does the need for larger, enhanced facilities to accommodate crews and visiting guests. The luxurious new, state-of-the-art FBO is a continuation of Alliance Aviation Services' three-decade legacy of providing best-in-class and award-winning support services to general and corporate aviation as well as militaryand air cargo operations.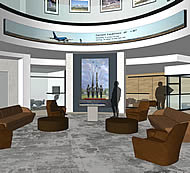 Construction of the new facility is scheduledto be completedin December 2022. Designed by Corgan Architects and Amaze Design, the FBO space encompassesmore than 20,000 square feet of highly-amenitized lounges and meeting facilities along with an additional 68,000 square feet of attached hangar space. Alliance Aviation Services now has six hangars totaling approximately 200,000 square feet to support the growing fleet of based aircraft. Expanding upon the current FBO full-service offerings, the new space will allow for additional, first-class accommodations for flight crews, as well as more flexible, spacious loungesfor pilots and passengers.
---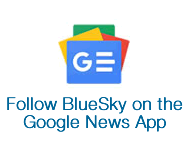 ---

JSSI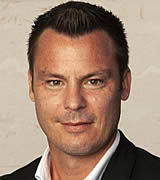 Fabrice Roger
Jet Support Services, Inc. (JSSI), has announced the appointment of Fabrice Roger as senior vice president for business development in Europe, Middle East, Africa and Asia-Pacific, as the company continues to support the rapid growth of business aviation across these regions.
Roger brings more than a decade of experience in senior sales and business development leadership roles at international financial services corporations, including Travelex and Western Union.
He later joined Jetcraft, one of the world's leading aircraft dealers, where he spent the last 10 years managing close to $1bn in aircraft transactions across Latin America, Europe, and Northern Africa, with a particular focus on newer, larger aircraft.
Based in Nice, France, Roger is fluent in French, Spanish and English, and holds a bachelor's degree in international business, finance, and marketing from ISG, Superior Institute of Management, Paris.
---
Priester Aviation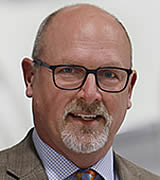 Andrew Fischer
Illinois-headquartered Priester Aviation has announced the appointment of Andrew Fischer as Vice President of Aircraft Management.
Fischer brings nearly 30 years of aviation experience to Priester, having worked for some of the biggest names in corporate aviation, including Jet Linx, Pentastar and NetJets. He will oversee Priester's industry-leading, professional aircraft management team, which creates programs structured to meet aircraft owners' individual needs and tailored to make their ownership experience easier.
After Fischer's graduation from the Ohio State University with a bachelor's degree in aviation management, he worked for 19 years at NetJets, serving as program manager before becoming Vice President of Sales at the fractional aircraft provider. At Pentastar Aviation, he worked as an aircraft management consultant. Working more recently at Jet Linx, Fischer added aircraft to its fleets at Midwest bases through its aircraft management programs.
He also has experience with jet card sales, complementing Priester's recent relaunch of its Centerline Jet Card program.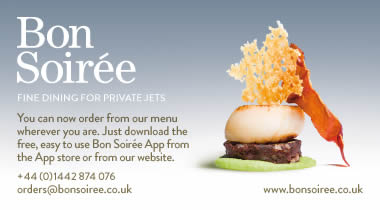 ---
| | | |
| --- | --- | --- |
| WINGX Global Market Tracker: | | |
So far this month (1st - 27th November 2022), there have been just under 400,000 business jet and turboprop flights globally, 1% below the same 27 days in November 2021, 10% ahead of 2019.
Scheduled airlines are flying 12% more than last year, although still 23% below three years ago. Focussing on the busiest global airlines (American Airlines, Delta Airlines, United Airlines, Southwest Airlines, Ryanair), flight activity so far this month is 10% ahead of 2021, 1% below 2019. Dedicated cargo air-freighters are flying 3% more than three years ago, sectors dipping 5% below last year.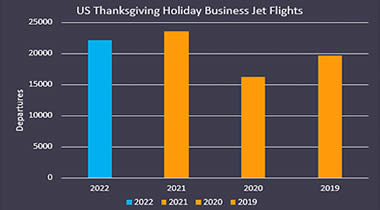 North America
As November winds up, business jet activity in North America is trending 3% below November 2021, 14% up on November three years ago. In Week 47, ending 27th November, activity dropped 16% compared to the previous week, on par with week 47 in 2021.
---
---
London:
The largest business jet MRO facility in the UK.
Bombardier has announced the inauguration of its expanded London Biggin Hill Service Centre, the latest addition to the company's extensive and growing worldwide customer service network.
Located at the bustling London Biggin Hill Airport, the newly enhanced London Biggin Hill Service Centre has grown to nearly 250,000 square feet (approximately 23,225 square metres), adding a suite of new maintenance and modification capabilities and full-service interior finishing capacity for its family of Learjet, Challenger and Global aircraft.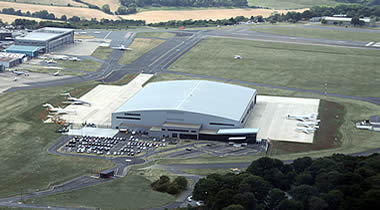 The new hangar has transformed from 8 to 22 service bays.
With its new, sought-after service capabilities and additional hangar space, Bombardier's gleaming service centre - the largest business jet MRO facility in the UK - is the perfect oasis for customers of the OEM's growing fleet of business jets. Bombardier's London Biggin Hill Service Centre is the largest tenant at the London Biggin Hill Airport, providing customers with complete heavy maintenance capabilities, wheel and battery shops, a component paint shop and much more.
---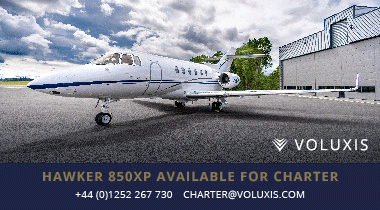 ---
Wichita, Kansas:
Work lays important foundation for PEGASUS' upcoming systems integration work package at Lufthansa Technik in Hamburg.
Bombardier Defense celebrated the arrival of a Global 6000 aircraft in Wichita, Kansas as part of the next phase of the company's contract to support Lufthansa Technik's participation in the HENSOLDT-led PEGASUS program of the German armed forces.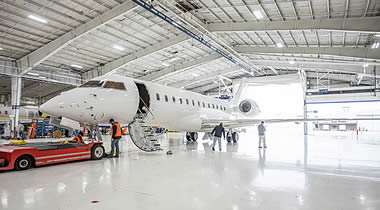 The Global 6000 arrives at Wichita.
Bombardier Defense will utilize its expertise to perform major structural modifications to accommodate the "Kalætron Integral" signal intelligence (SIGINT) system developed by HENSOLDT, which collects and analyzes military signals from radar and radio systems.
The integration of this system will subsequently be performed at Lufthansa Technik's special mission aircraft competence centre in Hamburg, Germany. Bombardier has previously delivered three Global 6000 jets to Lufthansa Technik since the aircraft was selected for the program in 2020.
---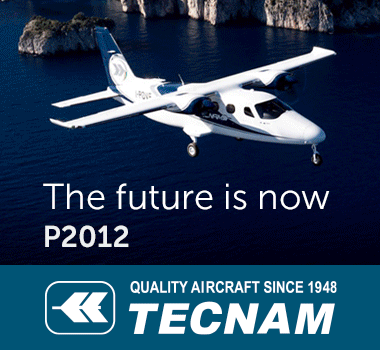 ---
Peterborough, Ontario:
Flying Colours Corp., the North American maintenance, repair, overhaul, and completions business, has completed another 240-month heavy inspection for a Bombardier Global Express aircraft.
In addition, a landing gear overhaul and several scheduled restoration tasks were undertaken to complete the mandatory 15/30/60/120/240-month inspection package.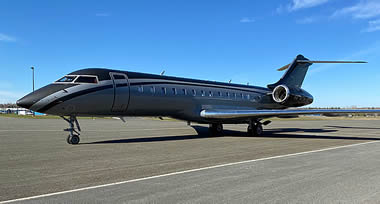 In parallel, the fuselage received a stunning new look with the application of mica-infused paint to achieve an overall sparkling effect. On completion, the airframe donned a Starlight Silver Pearl base, accented by Phantom Gray Pearl applied to the top of the fuselage, stripes, doorframe and wingtips.
---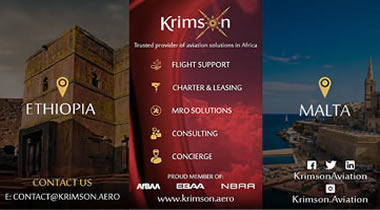 ---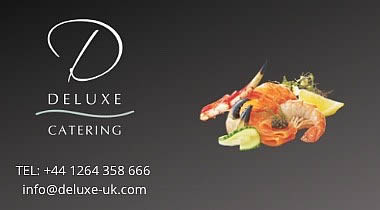 ---
Lithuania:
FL Technics Engine Services has been approved by the US Federal Aviation Administration (FAA) to provide aircraft engine repair and maintenance services in Kaunas, Lithuania, becoming the first organization in the country and one of the few in a region with such capacity.
This is an important milestone not only for the company but for the whole industry as markets are facing disruptions in the supply chain and excessive demand for aircraft engines to meet the needs of surging operations of airlines across the globe, already reaching the pre-COVID levels.
---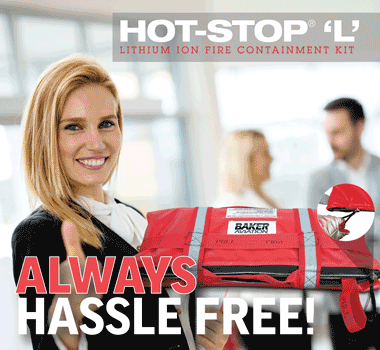 ---
---
United Kingdom:
With the global pilot shortage an ongoing concern for the aviation industry, Air bp, the international aviation fuel products and service supplier, is delighted to confirm that its seventh Sterling Pilot Scholar has been awarded her Private Pilot's Licence (PPL)
Eighteen-year-old Elise Hammond, from Reading successfully completed her PPL at the end of September and is Air bp's third female scholar.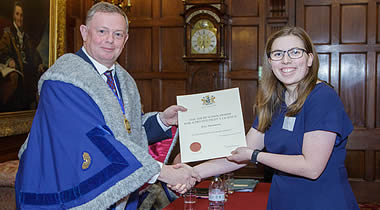 Elise completed her PPL at Blackbushe Aviation, Blackbushe Airport, just prior to heading off to Swansea University to study Aerospace Engineering. This follows her completion of an Extended Diploma in Engineering at UTC Reading with three distinction stars.
---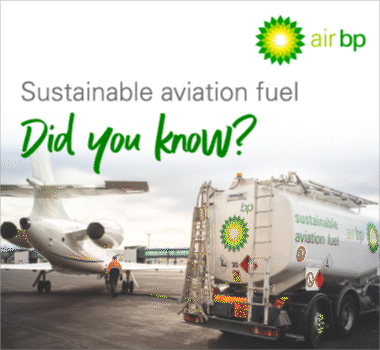 ---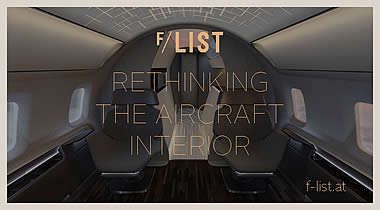 ---
MEBAA 2022:
GearUp.TV and BlueSky are collaborating to create an exclusive sponsored video show report that will reach BlueSky's 50,000+ professional business aviation subscribers, and run on GearUp and BlueSky social media feeds.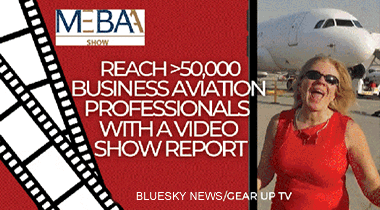 You can also have your own individual interviews to use in your own content licensed for you to use forever!
Click on the image for full details
---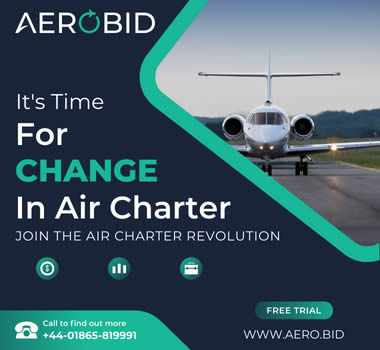 ---
---
Washington, DC:
As winter approaches, 85 airports in 28 states will be better prepared to keep airport operations running safely and smoothly.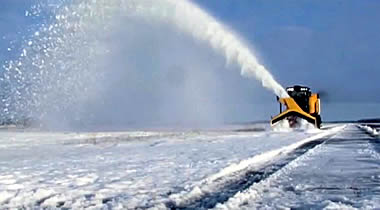 The US Department of Transportation's Federal Aviation Administration has awarded more than $76.2m in Fiscal Year 2022 for snowplows, de-icing equipment, and new or upgraded buildings to store this equipment.
---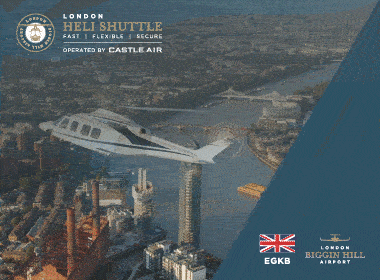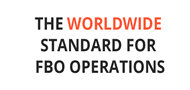 ---
United Kingdom:
The ground test was conducted on an early concept demonstrator using green hydrogen created by wind and tidal power.
It marks a major step towards proving that hydrogen could be a zero carbon aviation fuel of the future and is a key proof point in the decarbonisation strategies of both Rolls-Royce and easyJet.
Both companies have set out to prove that hydrogen can safely and efficiently deliver power for civil aero engines and are already planning a second set of tests, with a longer-term ambition to carry out flight tests.
The test took place at an outdoor test facility at MoD Boscombe Down, UK, using a converted Rolls-Royce AE 2100-A regional aircraft engine. Green hydrogen for the tests was supplied by EMEC (European Marine Energy Centre), generated using renewable energy at their hydrogen production and tidal test facility on Eday in the Orkney Islands, UK.
Secretary of State for Business, Energy and Industrial Strategy, Grant Shapps, said: "The UK is leading the global shift to guilt-free flying, and today's test by Rolls-Royce and easyJet is an exciting demonstration of how business innovation can transform the way we live our lives."
---

---
Brussels:
This week the European Commission published their "Drone Strategy 2.0 for a Smart and Sustainable Unmanned Aircraft Eco-System in Europe"
This new strategy sets out the framework and key actions in the European Union to support the development of Unmanned Aircraft and their integration into the European airspace, as well as the deployment of piloted electric Urban and Regional Air Mobility operations in and around European cities, municipalities and regions.
The General Aviation Manufacturers Association (GAMA) and several of their member companies were members of the European Commission's Drone Leaders Group, which published its final report in April this year. The report served as basis for the development of the Drone Strategy 2.0, including its 2030 vision for Unmanned Aviation and Innovative Air Mobility (IAM) in Europe.
"The latest strategy rightly highlights the important growing market for both cargo and passenger-carrying Urban and Regional Air Mobility (UAM) operations as a key enabler for the sustainable mobility of citizens and goods in the European Union," said Kyle Martin, GAMA Vice President of European Affairs.
---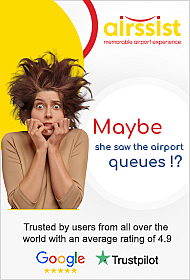 ---
United Kingdom:
Clive Chalmers, Vice President of Charter at global aviation services group Air Partner, shares his expert insights on the rise of private business travel and the outlook for the year ahead:
An overwhelming number of new business private jet flyers - 94% - say they plan to continue to fly privately rather than return to commercial airlines, although the frequency of their use could ease in 2023, according to a survey by Private Jet Card Comparisons.
Comfort, convenience, flexibility and safety have become crucial factors customers consider when it comes to flying and travel. Air Partner saw significant growth during the pandemic as cautiousness around journey touchpoints made private jets an attractive option for many who booked for the first time having travelled in business or first class in the past.
This year, we have seen a 40% increase in private jet bookings in the UK. Having access to flexible booking and cancellation options gives customers peace of mind in uncertain times. Private travel also provides higher safety provisions and greater control over the end-to-end environment.
---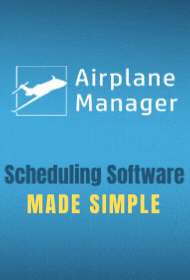 ---
United Kingdom:
Following a call for tender, the European Union Aviation Safety Agency (EASA) has awarded a new contract for a research project to a consortium formed by CAA International (CAAi), APAVE Aeroservices and CASRA.
The three-year project, the first of its kind, will examine the impact of aviation security measures on aviation safety and vice versa to ensure continued regulatory improvements to civilian air transportation.
Funded under Horizon Europe Work Programme 2021-22, Cluster 8 Climate, Energy and Mobility, the project will deliver a comprehensive evaluation of the impact of security measures and security threats on safety across the aviation system. The project will identify specific areas where safety-security dependencies exist and opportunities to improve aviation safety-security regulatory standards.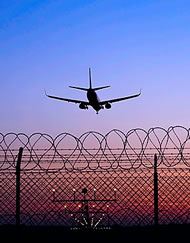 The consortium, led by CAAi, includes a team of experts from the French aviation safety risk management specialists, Apave Aeroservices, and Swiss-based Center for Adaptive Security Research and Applications (CASRA).
---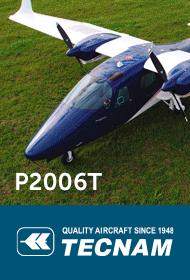 ---
Paris, France:
DSNA will deploy SITA's data-driven Safety Cube solution for enhanced safety.
French air navigation service provider, DSNA, has selected SITA's safety and compliance management solution, SITA Safety Cube, to advance operational safety and promote a strong safety culture. The system will be deployed in French airspace spanning five air route traffic control centers, 70 airports in mainland France and six overseas airports.
The International Civil Aviation Organization (ICAO), responsible for setting standards concerning air transport, has stipulated that service providers must implement 'safety management systems' to manage safety proactively. Using SITA Safety Cube, DSNA aims to raise its safety management standards further.
SITA Safety Cube supports proactive safety management, which focuses on identifying and mitigating potential safety concerns before accidents or incidents happen compared to a more traditional, reactive approach when or after an incident occurs.
---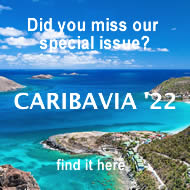 ---
The Air Charter Association:
Global trade association The Air Charter Association (The ACA) announced the 2022 winners of its prestigious Air Charter Excellence Awards, hosted on Thursday 17 November at the Hilton Metropole, Brighton, UK.
Companies and individuals were nominated in nine categories, and winners chosen through a combination of member voting and an independent judging panel.
The first award of the night went to Farnborough Airport who took home 'FBO / Handling Agent of the Year'. Other category winners included Bombardier, 'Aircraft Manufacturer of the Year'; Air Hamburg, 'Executive Charter Operator of the Year'; Air Alsie, 'Commercial Charter Operator of the Year'; Antonov Airlines, 'Cargo Operator of the Year'; SaxonAir, 'Helicopter Charter Operator of the Year' and Hunt & Palmer, 'Charter Operators' Broker of the Year'.
The ACA's NextGen Young Person of the Year award, which is given to the person who best demonstrates exceptional services to the industry in the under 25 age bracket, was awarded to Charlotte Rees (Fly Wales).
---

SETOps 2023:
SETOps (Single Engine Turboprop Operations Conference) is to return next April 2023 as part of a wider conference programme contained within AERO Friedrichshafen, Germany, the premier European trade show for general aviation.
Original creators Emerald Media and BlueSky News are delighted to team with The General Aviation Manufacturers' Association (GAMA) and organisers of AERO 2023 for a day-long event.
To be held on Friday 21 April, the 2023 edition will extend to small airfields, recognising the vitally important and often overlooked role they play in supporting these aircraft.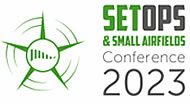 ---

---


---