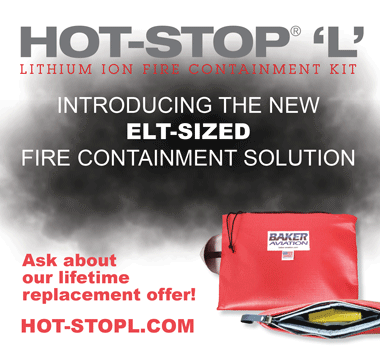 ---
The WINGX Report:
2020 starts with growth, although UK disappoints
There were 56,571 departures recorded in January 2020 according to WINGX`s monthly Business Aviation Monitor published this week.
This figure represents a 4.5% increase year-on-year (YOY), equating to 2,436 additional departures. Whilst January was up by 14% compared to the post-recession low point in 2016, it is still down by 7% compared to pre-recession high in January 2008.

Big increases in activity in France and Germany contrasted with a large drop in flights from the UK. Additionally, Switzerland, Spain and Italy enjoyed a strong growth in flights.
In France the growth came from increased Large Jet activity, up 8% YOY. Germany had fewer Large Jet sectors, but more Small and Midsize activity. The UK decline came mainly in Prop activity.
Austria, Poland and the Czech Republic saw the biggest increases in Charter and in Private activity, Turkey and Norway were well up. The UK Charter market declined by almost 10% YOY.
---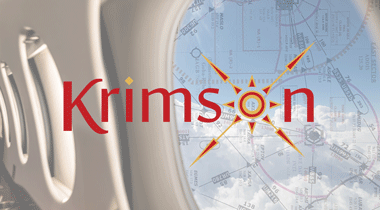 ---
Washington, DC:
GAMA releases 2019 year-end aircraft billing and shipment numbers
The General Aviation Manufacturers Association (GAMA) presented the 2019 year-end aircraft billing and shipment numbers, during its annual State of the Industry press conference yesterday (February 19th).
In 2019, aircraft deliveries reached a value of $26.8bn, an increase compared to $24.3bn in 2018. The number of piston airplane deliveries experienced the largest growth among the segments at 16.4 percent. Business jet deliveries were at their highest since 2009. Meanwhile, turboprop and helicopter deliveries decreased.
"The 2019 year-end numbers reveal that overall, the general aviation manufacturing industry is vibrant, although we are encountering headwinds in the rotorcraft sector. It is great to see two of our fixed wing sectors, piston airplane and business jet shipments, reached decade highs. Looking ahead, manufacturers are excited about the future, especially given the ongoing innovation in manufacturing that directly relates to safety and the progress being made in the development of supersonic and electrically propelled aircraft," said GAMA President and CEO Pete Bunce.
---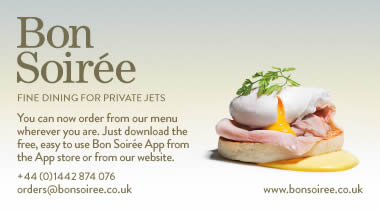 ---
United Kingdom
Air Partner evacuates over 300 British and EU nationals from Wuhan in wake of coronavirus outbreak
Global aviation services group, Air Partner, was recently called upon by the Foreign & Commonwealth Office (FCO) to arrange two charter flights for the evacuation of British and EU nationals from Wuhan in China to RAF Brize Norton in Oxfordshire, following the COVID-19 (coronavirus) outbreak in December 2019.
The flights took place on 31 January and 8 February, carrying over 125 and 200 passengers respectively on Boeing 747-400s. These aircraft were chosen on account of their high-density seating configuration and long-distance range, which meant the flights could operate non-stop between the two destinations.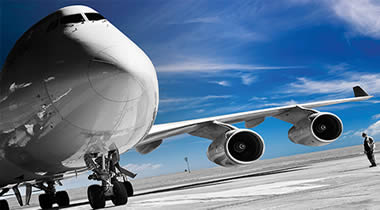 The aircraft were ideally configured for the flights, with the upper deck designated for crew rest only so that there was clear segregation between the evacuees and the flight crew. There was also a separate section in the nose of the aircraft, which could be used as an isolation zone for passengers if necessary.
Given the highly contagious nature of COVID-19, the Air Partner team worked closely with a number of different stakeholders, including the FCO, Public Health England and the Civil Aviation Authority (CAA), to put in place the necessary safeguards and protocols for the flight crew. UK government medical professionals were also on-board the aircraft to assist the passengers and crew during the flight.
---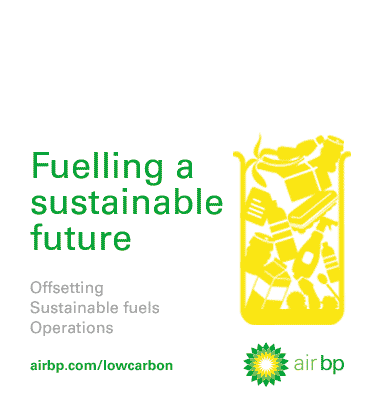 ---

This week . . . . Coronavirus - what operators need to know
We are all impacted by the Coronavirus and how it is spreading throughout the world.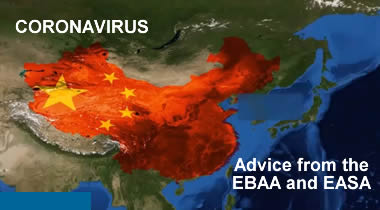 The European Aviation Safety Agency and the European Business Aviation Association have issued guidelines on what to do to protect your passengers and crew.

watch the video
---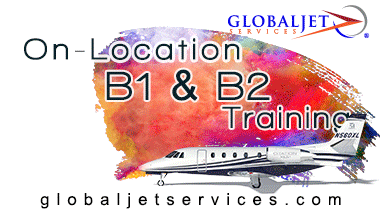 ---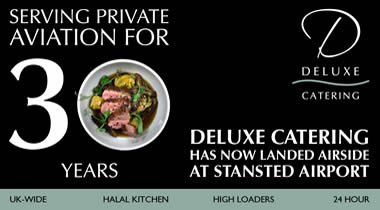 ---
Savannah, Georgia:
Gulfstream G700 makes first flight
Gulfstream's all-new G700 has made its first flight, demonstrating the program's maturity and officially launching the rigorous flight-test program of the most spacious jet in the industry with the longest range at the fastest speeds.
The G700 departed Savannah/Hilton Head International Airport at 1:19 p.m. and landed 2 hours and 32 minutes later. The aircraft made the flight on a 30/70 blend of sustainable aviation fuel.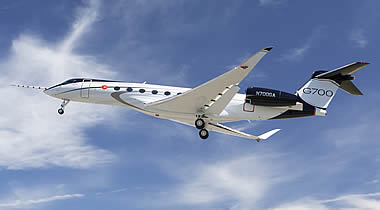 "The G700's first flight is a momentous occasion and the next step forward in Gulfstream's vision for the future, a vision that has been guided by the strategic leadership of our parent company, General Dynamics, and the innovation of the Gulfstream team," said Mark Burns president, Gulfstream. "As the market leader, Gulfstream is moving the entire business-jet industry forward with advanced safety features, tomorrow's technology and a cabin purposefully designed to exceed our customers' expectations for comfort."
The G700 was introduced as the new industry flagship in October 2019 with a full-scale cabin mock-up and an aircraft taxiing under its own power. The program includes five already manufactured flight-test aircraft and a structural test article that has completed load testing.
---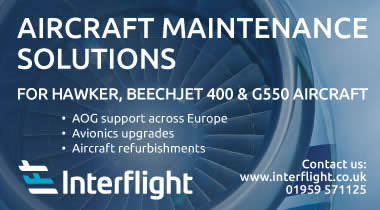 ---
Cayman Islands:
Universal Aviation expands presence in the Caribbean with new Cayman Islands location
Universal Aviation, the FBO ground services division of Universal Weather and Aviation, Inc., has partnered with Cayman Dispatch Service (CDS) to join its growing global network of 50+ locations in 25+ countries, as a Universal Aviation Certified location - Universal Aviation Cayman Islands.
CDS is based at Owen Roberts International Airport (MWCR) in Grand Cayman and is a leading ground handling company in Cayman, providing both over and under-wing services to the main airlines, for more than 25 years, with a team of 120+ people, and a wide range of equipment.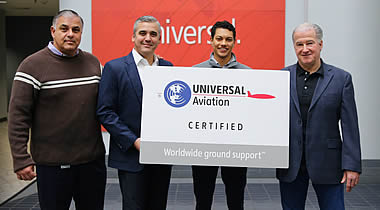 As a Universal Aviation Certified member, CDS has proven its commitment to service excellence by passing Universal's rigorous standards for ground handling quality, training, safety, consistency, customer service, and regulatory compliance - including compliance with international law such as the Foreign and Corrupt Practices Act (FCPA) and UK Bribery Act.
---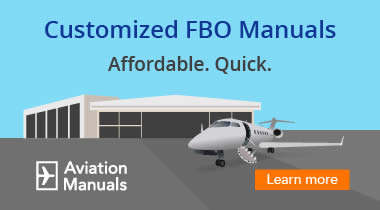 ---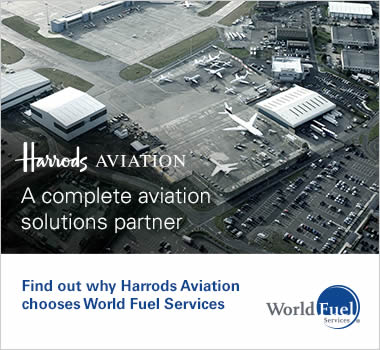 ---
Melbourne, Florida:
Keeping it Plane Simple, SD develops modular antenna portfolio
SD, the business, military, and government aviation solutions provider, is expanding its hardware portfolio with the launch of a new tail-mounted antenna series. The announcement, which heralds the launch of the SD Plane Simple antenna portfolio, positions SD as a single source provider of end-to-end connectivity solutions for business jet and government operators worldwide.
The new tail-mounted antenna system offers two variants for operation in Ku- or Ka-band frequencies. The Ku-band variant is expected to be available for STC in early 2021, followed by the Ka-band version later in the year. With only two line-replaceable units (LRUs) and a network agnostic design, the common form factor and wiring simplify the installation, which allows owners and operators to equip aircraft with a connectivity system compatible with future technological developments. Partnerships with Inmarsat for Jet ConneX service delivery and Intelsat for FlexExec connectivity have already been established.
---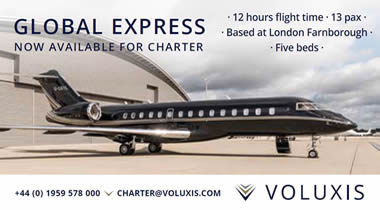 ---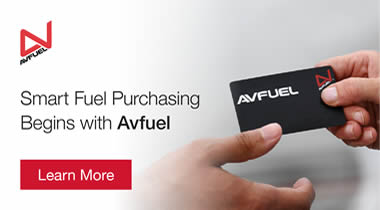 ---
United Kingdom:
London Biggin Hill Airport has announced the appointment of Chris Randall as Head of Aviation Development.
Previously Business Development Manager at Stobart Jet Centre at London Southend Airport and FBO Manager at London City Airport, Randall joins London Biggin Hill's management team as it establishes the airport as the capital's preeminent full-service business aviation hub and a leading centre for aviation technology and enterprise.
Chris Randall, London Biggin Hill Airport's new Head of Aviation Development.
Robert Walters, Commercial Director, London Biggin Hill Airport, says: "Chris' experience at two of London's airports has afforded him the specific regional knowledge and expertise to effectively support the leadership team to deliver the airport's vision and strategy. I'm looking forward to working together with Chris to grow the cluster of resident aerospace companies choosing to base themselves here, as well as attract new customers and increase aircraft movements."
---