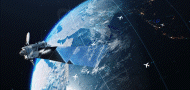 ---
Las Vegas:
Bizjet flight hours in 2021 expected to be almost 50% higher than a year ago - above pre-pandemic levels.
7,400 new business jet deliveries over the next decade projected valued at $238bn.
Honeywell's 30th annual Global Business Aviation Outlook forecasts up to 7,400 new business jet deliveries worth $238bn from 2022 to 2031, up 1% in deliveries from the same 10-year forecast a year ago.
In 2021, surveyed business jet operators reported a sharp increase in used jet purchase plans, 12% above last year's report, equivalent to 800 additional used business aircraft. Business aircraft manufacturers also announced a strong increase in jet orders, indicating that the industry has almost completely shaken off the effects of the COVID-19 pandemic.
"The increased demand for used jets is estimated at more than 6,500 units over the next five years, putting pressure on an already record low inventory and driving additional demand for new jets," said Heath Patrick, president, Americas Aftermarket, Honeywell Aerospace.
"Our latest operator survey results support continued private jet usage growth, as more than 65% of respondents anticipate increased business jet usage in 2022. Despite the ongoing challenges presented by the pandemic, flight hours have recovered and grown beyond pre-pandemic levels. The overall health of the business jet market is strong, and growth is expected to continue."
Key findings in the 2021 Honeywell Global Business Aviation Outlook
---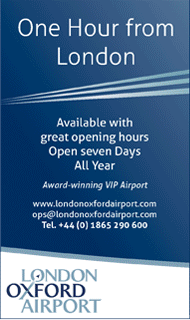 ---
Melbourne, Florida:
After successfully delivering over 100 Phenom 300s - one of NetJets' most requested aircraft - Embraer and NetJets, Inc. have signed a continuing deal for up to 100 additional aircraft, in excess of $1.2bn.
As part of the deal, NetJets will begin taking delivery of the Phenom 300E in the second quarter of 2023, in both the US and Europe.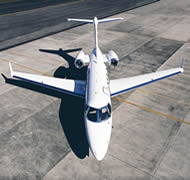 NetJets first signed a purchase agreement with Embraer in 2010, for 50 Phenom 300 executive jets plus up to 75 options. With this new aircraft order, which includes a comprehensive services agreement, NetJets signifies their commitment to an enhanced customer experience and their trust in Embraer's industry-leading portfolio and customer support network to deliver the ultimate experience to its customers.
"We are pleased to have signed this significant deal with NetJets, as our strategic partnership has been an integral part of Embraer's success for over a decade," said Michael Amalfitano, President & CEO of Embraer Executive Jets.
---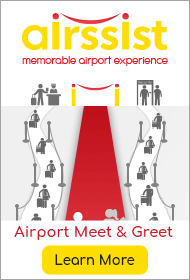 ---
NBAA-BACE:
Business aviation leaders have pledged to achieve net-zero CO2 emissions by 2050 as they expanded on a set of bold climate commitments made a decade ago, marking the latest in a string of new sustainability announcements at their main event of the year.
Speaking on the first day of NBAA-BACE in Las Vegas, the heads of the General Aviation Manufacturers Association (GAMA), International Business Aviation Council (IBAC) and NBAA also said the industry would continue its goal of increasing fuel efficiency 2% per year between 2020 and 2030.
These new ambitions build on the Business Aviation Commitment on Climate Change (BACCC) made in 2009, when the industry said it would reduce carbon emissions 50% by 2050, increase fuel efficiency 2% per year from 2010 to 2020, and achieve carbon-neutral growth by 2020.
---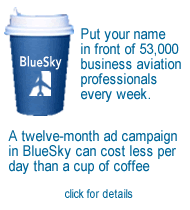 ---
NBAA-BACE:
Embraer and CAE announced at the 2021 National Business Aviation Association annual convention and exhibition, that Embraer-CAE Training Services (ECTS) will offer a new full-flight simulator (FFS) for the Phenom 300E during the second half of 2022 to meet the growing demand for business jet training in the US.
This new FFS will be operated by ECTS, a joint venture between Embraer and CAE. The FFS's location will be defined by ECTS in the coming months.
"Our purpose with the new FFS, besides offering our customers additional capacity for training in the US, is to bring the latest technological updates of the aircraft and simulation technology, while providing the highest level of service to the market as the number of Phenom 300E deliveries continues to grow," said Johann Bordais, President & CEO, Embraer Services & Support.
---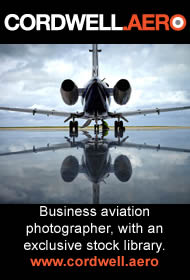 ---
Daytona Beach, Florida:
The Honorable Robert L. Sumwalt III, a highly distinguished aviator and former chair of the world's premier transportation safety board, is teaming up with his alma mater, Embry-Riddle Aeronautical University, to launch a unique global Center for Aviation and Aerospace Safety.
"Embry-Riddle's Center for Aviation and Aerospace Safety will serve as a business magnet for our region, by attracting industry and government partners eager to identify timely solutions," said University President P. Barry Butler.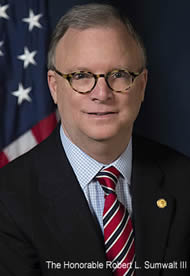 "With our famously rigorous focus on safety, Embry-Riddle and Volusia County have become known as the perfect home for aerospace entrepreneurs and innovators. Robert Sumwalt's deep knowledge of aerospace safety issues and his professionalism and commitment to excellence make him an ideal leader of this much-needed new enterprise. We are pleased and proud to announce his acceptance of a leadership position at Embry-Riddle."
Sumwalt will assume his position as Distinguished Fellow in Aviation Safety and Executive Director of Embry-Riddle's Center for Aviation and Aerospace Safety on January 4th, 2022.
---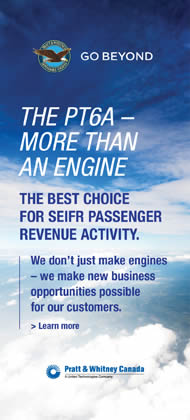 ---
Columbus, Ohio & San Ramon, California:
Flight data trends will influence focus on areas of concern.
FlightSafety International and GE Digital, an industrial software leader with comprehensive safety analytics for the corporate jet space, have announced the launch of their new partnership to use actual flight data to reduce flight risks through superior training delivery.
In this partnership, unlike any other in the business aviation industry, GE Digital will provide data-driven C-FOQA insights to FlightSafety. FlightSafety will use these insights to enhance training and ensure pilots are prepared for any possible threat, before these risks are real.
More than 300 operators and 1,000+ aircraft are part of the C-FOQA community, able to make use of automatic processing of flight data with a library of 200+ events and 2,000+ measurements that monitor everything from simple aircraft limitation exceedances to highly advanced risk-based modeling.
---

TrueNoord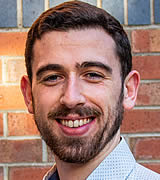 Stephen Spillane
Specialist regional aircraft lessor, TrueNoord, has announced the appointment of Stephen Spillane to the position of Technical Manager, reporting to Richard Jacobs, Chief Commercial Officer.
Joining the Dublin team, Stephen will provide technical support worldwide and further enhance TrueNoord's technical services in Dublin.
Throughout his career, Spillane's experience across multiple roles has gained him significant knowledge and understanding in the technical and managerial aspects of the aviation industry. During the COVID-19 pandemic, he secured multiple transfers of ownerships and registration changes for GECAS' B737 Cargo Programme, and successfully engineered the management of GECAS' first delivery. This new role within the dynamic regional aircraft leasing sector will provide the platform where he can further develop his experience in the technical management of leased aircraft.
Prior to joining TrueNoord's Dublin team, headed by Michael Adams - Sales Director, Europe - Spillane worked for CAE Parc Aviation as Engineering Services Specialist (GECAS), Technical Consultant, and Materials Co-ordinator Consultant. His responsibilities included management of the GECAS fleet, especially in respect to the dozens of AOGs as a result of COVID-19, responsibility of CAMO coordination, and developing the concept of virtual tours as part of future industry expansion.
---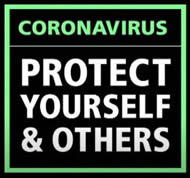 ---
| | | |
| --- | --- | --- |
| WINGX Global Market Tracker: | | |
In the first ten days of October, global business jet and turboprop activity was up by 7% compared to comparable October 2019, bouncing up 35% versus October 2020.
Scheduled airline activity is running 30% behind the same trend in October two years. Cargo traffic has fallen back 8% during the same comparable period.
Since the start of the summer, business aviation activity is up 10%, up 14% in terms of business jets only. Scheduled airlne sectors were down 34% during the same period. So far this year, after just over 9 months, business jet sectors are up 3% compared to 2019, the equivalent of 73,000 additional sectors flown compared to the first 9 months of 2019.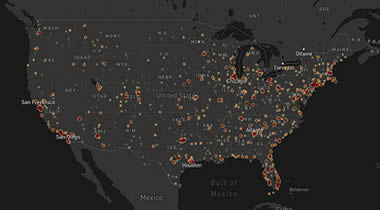 Hot spots for Branded Charter operations in the US in October 2021
The US is heading into October with a business jet trend some way ahead of volumes in October 2019, which was itself the strongest activity month since 2008. Business jet flight hours are up 16% in the last ten days versus comparable October 2019.
---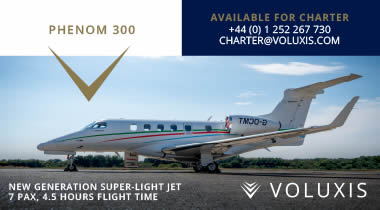 ---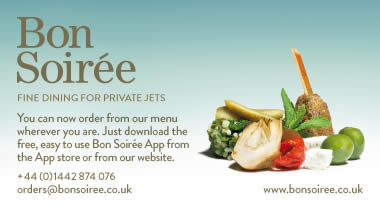 ---
NBAA-BACE
While global health concerns and their impact on travel and supply chains continue to impose recovery challenges for all businesses, Pilatus CEO, Markus Bucher, was pleased to give an update on the state of business at NBAA-BACE in Las Vegas this week.
"Two years ago, we were unveiling the newly certified PC-12 NGX to an enthusiastic audience at this same location," he said. "Who could have predicted the events of the past 24 months?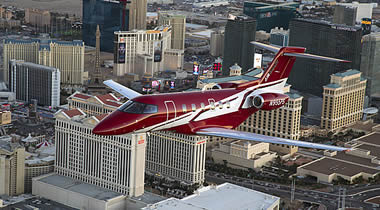 PC-24 the Pilatus Jet Setter
"We are happy to be back here in the largest market for Pilatus aircraft, and are very fortunate that in this challenging environment sales of the PC-12 NGX and the PC-24 continue to exceed our original projections."
---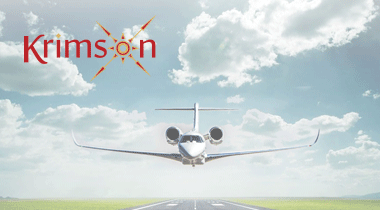 ---

---
Montreal:
Bombardier and Signature Flight Support have signed a milestone Memorandum of Understanding towards a multi-faceted relationship to create a suite of new services that will transform the service experience for their customers.
The first area of collaboration, announced earlier this year, designates Signature Flight Support as the preferred concierge service provider at Bombardier service centres in the US and Europe.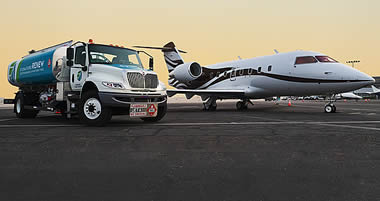 Currently launched in Tucson, AZ, Hartford CT, Fort Lauderdale, FL, Dallas, TX and Wichita, KS, in the United States, and with London-Biggin Hill in the United Kingdom to follow, this commitment will provide customers with maintenance services and amenities consistent with Signature's impeccable reputation as a leading FBO in business aviation.
Bombardier customers will now receive turnkey access to an elite selection of concierge services emblematic of the Signature brand.
---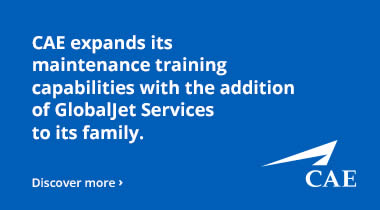 ---

---
Peterborough, Ontario:
Flying Colours Corp., the North American maintenance, repair, overhaul, and completions business, has given a Gulfstream G650 interior a chic, modern make over that reflects trending cabin design concepts.
The aircraft, which received a stunning paint job at the Peterborough facility in the summer, returned to Flying Colours Corp.' headquarters to undergo a variety of interior changes that highlight the facilities' capabilities in realising the growing trends and visions of the interiors market.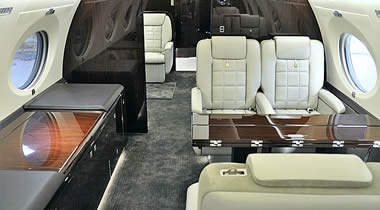 The increasingly popular tones of cream and grey deliver a modern, chic look, balanced by dark veneer finishes on the bulkheads, galleys and side ledges.
---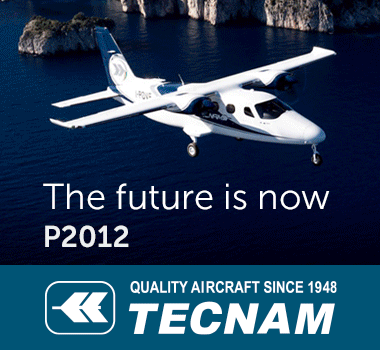 ---

We catch up with our amazing Charlotte Wroe at the start of her chemotherapy journey for breast cancer treatment.
What are the conversations she's going through currently as part of her process with those closest to her.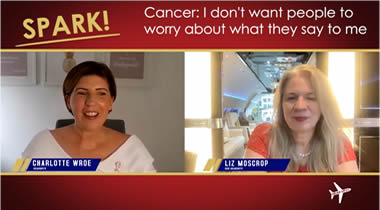 Charlotte Wroe, President of the UK Women in Aviation International Chapter, is in conversation with Liz Moscrop.

watch the video
---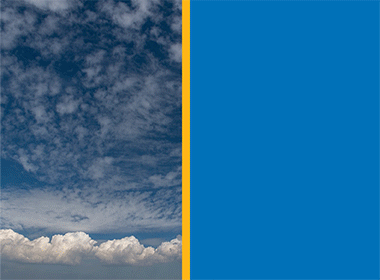 ---
Savannah, Georgia:
Immersive G400 interaction enhances customer experience.
Gulfstream has expanded the customer showroom located at its Savannah-based worldwide headquarters to include the all-new Gulfstream G400. The innovative G400 experience features a full-size mock-up of the aircraft, immersive multimedia content and an interior design display.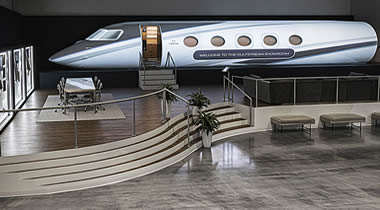 "The expanded showroom brings a new level of interaction and customer immersion to the G400 and offers great inspiration for the aircraft interior design and completions process," said Mark Burns, president, Gulfstream.
---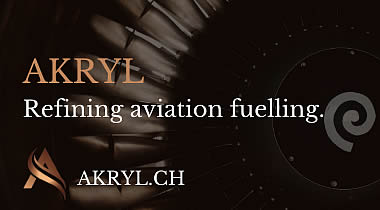 ---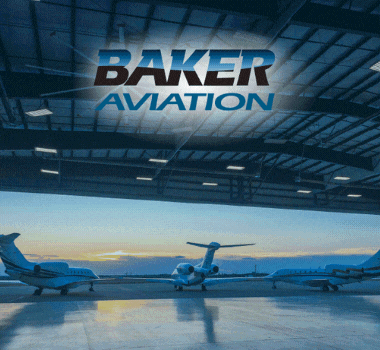 ---
Londonderry, New Hampshire:
Pro Star Aviation achieves FAA Class IV Rating
Pro Star Aviation, an innovative aerospace modification center, has successfully achieved its FAA Class IV rating.
The new rating allows Pro Star to perform maintenance on aircraft over 12,500 GTOW. Adding a new classification of aircraft increases Pro Star's capabilities for on-the-fly maintenance and additional services in-house. For over 20 years, Pro Star has worked extensively on mid-size aircraft such as the Challenger 600 series, Hawker 800 series, and as an authorized Pilatus Service Center the PC-24.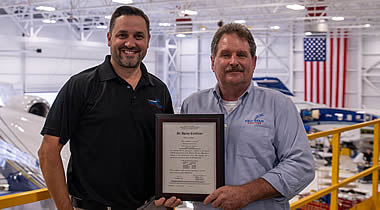 "Large Business Jet customers in the Northeast now have an additional option to bring their aircraft," said Sean Peterson, General Manager at Pro Star Aviation. "Our team has extensive experience on these platforms to provide an unparalleled level of service."
---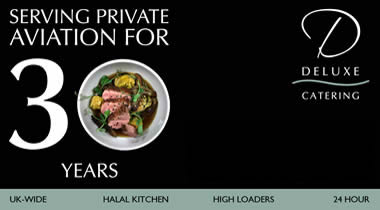 ---
Boise, Idaho:
Western Aircraft, a Greenwich AeroGroup company, has completed the first phase of its $17m expansion with the opening of a new 53,000 square foot hangar.
The hangar is part of the 93,000 square foot addition on Western's existing 18-acre leasehold in Boise, Idaho. Construction is still underway for the adjoining facility which will provide 40,000 square feet of space for the company's avionics and interiors shops and administration offices. The second phase is expected to be complete by year-end.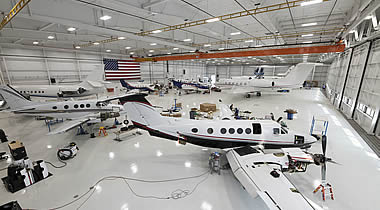 "This beautiful facility was designed with our current customers and prospective customers in mind," said Austin Shontz, vice president and general manager for Western Aircraft. "Our culture is based around a customer-centric approach and personalized service - something that our growing base of Gulfstream, Cessna Citation and Embraer customers have embraced, spurring our need to construct more space to serve."
---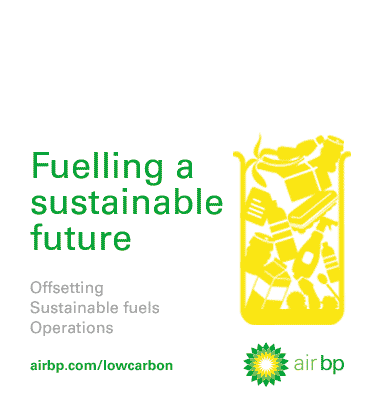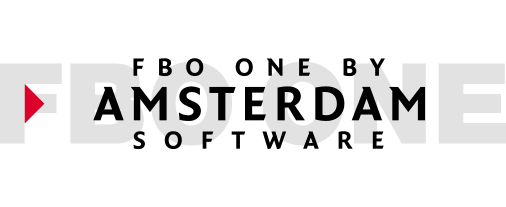 ---
United Kingdom:
Business aviation in the UK is recovering and at certain locations there is more UK demand than 2019, but "we are not out of the woods yet," highlighted Marc Bailey, CEO of the British Business General Aviation Association, speaking at London Oxford Airport on 29 September, for the Association's BBGA Connects gathering.
There was praise for the UK Department for Transport (DfT), which in an especially tough year, has taken a medium-term rather than short-term approach to tackling the pandemic.
"We are really seeing the benefits of that co-operation, especially with the new EU permit system, which has required a lot of effort and planning," added BBGA Deputy Chair and CEO of SaxonAir, Alex Durand. "One of the biggest challenges for operators has been the different interpretations and understanding of how cabotage and other higher freedom restrictions apply, as they vary from country to country."
While business is booming at London Oxford Airport, (30% up on year 2019 movements), Head of Business Development, James Dillion-Godfray underlined challenges presented by Brexit are coming to light. "It's been a nightmare for licensing, cabotage and permits, spares delivery times and the loss of access to the pan-European Satellite Navigation System (EGNOS)," he noted.
"In our post Brexit landscape, greater emphasis must be placed on industry players, associations and government bodies working together to to ensure markets are kept open to us," added Marc Bailey.
---

---
London:
London Biggin Hill Airport is announcing the launch of Futures Week, an exciting new programme designed to inspire and encourage young people interested in pursuing a career in the aviation industry.
Taking place from 14th - 18th February 2022, Futures Week will give 15 young people the opportunity to experience first-hand what it's like to work within the aviation sector. It will showcase a variety of careers from engineering, piloting, air traffic control and ramp operations that are available at both London Biggin Hill Airport and within the many resident aerospace businesses based here.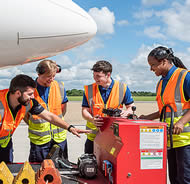 Throughout the week, the students will receive hands-on experience, take part in immersive visits and go behind the scenes at the airport, as well as having the opportunity to talk to inspirational aviation professionals offering advice about different careers.
---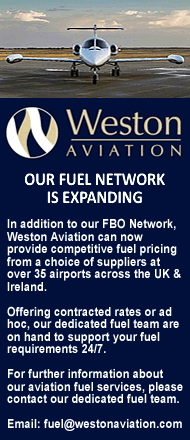 ---
London:Germany:
The Air Ambulance Division of German Special Mission Operator FAI rent-a-jet AG has been nominated as one of three finalists in the 2021 International Travel & Health Insurance Journal´s (ITIJ) Industry Awards - Air Ambulance Company of the Year category.
This is the 19th annual ITIJ Awards and marks the seventh nomination for FAI following another extraordinary year of activity in the air ambulance division. FAI won the award in 2012 and 2020 and has participated in it since 2004. The winners will be revealed during a celebratory lunch in Madrid on 4 November following the 29th annual ITIC Global conference.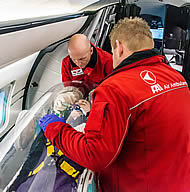 FAI Air Ambulance supports a patient using the EpiShuttle isolation pod.
FAI has been at the forefront of supporting the Covid pandemic response and in 2020, the company had one of its busiest years ever for its air ambulance fleet.
---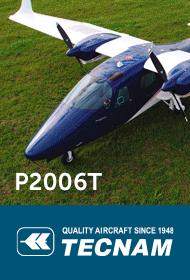 ---
London:
Flexjet's European flight volumes +53% higher in September vs. August in reversal of the usual seasonal shift.
Flexjet and PrivateFly, two of Europe's leading private jet providers, are reporting unprecedented demand for travel in September and October, with continuing high levels of premium leisure flying and the return of business travel fuelling an exceptional interest in private flights.
Both companies have revealed heightened operations in September compared to August, bucking usual seasonal trends, and following an already-busy summer season. Luxury fleet operator Flexjet, which offers shared ownership of its premium private jets in Europe, is operating +53% more flights in September than the previous month, with bookings for October also rising rapidly.
Private jet charter and jet card provider PrivateFly has also seen bookings and enquiries continuing very strongly into September. Both companies - mirroring the European industry as a whole - would traditionally see a seasonal fall in demand going into the autumn.
---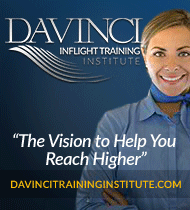 ---
Sweden:
GKN Aerospace and KTH to jointly develop fan technology for electric aircraft in EleFanT project.
Under the project, which spans over 1.5 years, GKN Aerospace and KTH (the Swedish Royal Institute of Technology) will together develop fan technology for smaller regional aircraft.
The project will study aerodynamic design, performance, noise and manufacturing technology for a nested fan powered by electricity, either from batteries, hydrogen fuel cells or even more conventional hybrid propulsion solutions.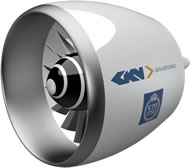 EleFanT
The proposed propulsion solution with a nested fan instead of a conventional propeller offers significant advantages in three main areas: safety, noise level and engine installation. By rapidly demonstrating fan technology for electric aviation, the EleFanT project will accelerate the pace of electric aviation development and position the participants for international aero-engine and aircraft development projects.
---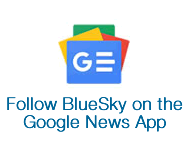 ---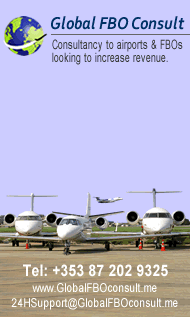 ---

WINGX is looking for a Product Manager to help us accelerate our launch of new and exciting market intelligence services for the global business aviation industry.
We need someone with strong technical experience in project managing data products from concept through prototype to commercial launch.
The right person needs to be data-savvy, familiar with data-visualisation tools, fascinated to work with cutting edge analytical tools, passionate about business intelligence.
And of course we need someone who, like us, is highly motivated to work in the chaotic and rapidly-changing world of business aviation.
If you're interested, please let us know!
---

Wichita, Kansas:
Bombardier's annual Safety Standdown, one of the most comprehensive safety conferences in the aviation industry, is celebrating its 25th anniversary and this year's event is returning to its roots in Wichita, KS, November 2nd-3rd at the Hyatt Regency Hotel.
Established 25 years ago by Bombardier's Learjet flight demonstration team, the theme for this special anniversary edition of the event is, "Learn, Apply, Share," prompting aviation professionals and organizations to learn new skills, apply them and share their knowledge to make an impact as a role model.
"For a quarter of a century, Bombardier has led the industry in providing aviation professionals with critical knowledge-based aviation training, and this year's lineup certainly underscores the concepts expressed in our theme, 'Learn, Apply, Share,'" said longtime Bombardier executive Andy Nureddin, who stewards the Safety Standdown program.
"For 25 years, the purpose of this invaluable event is to foster a community of aviation professionals who are committed to lifelong learning and to disseminating higher standards of safety and professionalism throughout the industry."
---