United Kingdom:
Future workforce, industry perception, how AI is advancing the industry, protecting small airfields and the wish to keep close to Europe (and EASA) packed a full agenda at BBGA's annual conference on March 2nd.
This year's move to a London venue - Royal Leonardo Hotel St Paul's - drew a record 150 delegates, with more business aviation operators attending than ever before, including SETOps ambassadors RavenAir and Jetfly. Engineering apprentices from new BBGA member Marshall Skills Academy attended with partner Bombardier, joining peers from London Stansted College.
A popular choice, Textron Aviation's super salesman Tom Perry, affectionally known as Mr Cessna in Europe, was announced as the 2023 winner of the Michael Wheatley outstanding achievement to industry award.
Keynote speaker Rana Walker, co-founder and principal consultant for business development and crisis management firm GR&AT, wanted everyone in the room to get on the front foot.
"Shout out and be proud of all the great work that business aviation enables," she said. It's much more likely to be medical, cargo, humanitarian, and business-related missions (versus celebrity flying.) We live in a world of misinformation - exacerbated by clever, disruptive AI tools like Chat GPT, so it's your job to tell your own story, urged Rana. Be visible, locally and regionally, engage, collaborate and use social media platforms Instagram, TikTok and Twitter to combat misinformation from business aviation opponents.
Work with a futurist and add a science-based activist to your Board to enhance awareness, she suggested.
During a lunchtime media briefing, sponsored by Hunt & Palmer, Pula Aviation's Centreline shared they were the first in the UK to offer SAF from their Bristol Airport FBO. Pilots just turn up and opt to take SAF. They rarely do, however, said COO Gus Paterson, underlining that even when it's readily available, the cost needs to come down for widespread use.
---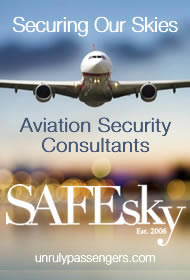 ---
United Kingdom:
LYTE Aviation's founder to present her vision for a next-gen 40-seat eVTOL urban regional aircraft.
The future face of regional aviation doesn't have to be complex, futuristic looking, asserts Freshta Farzam, Founder and CEO of aviation disruptor LYTE Aviation.
With 10 years' experience in the green hydrogen and aviation sectors, Freshta's new company, registered in the UK, fronts a distinctively conventional airframe design for 40 passengers, that will take off and land vertically like a helicopter.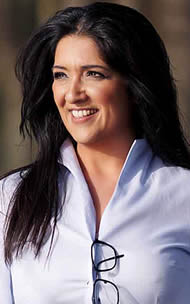 Freshta Farzam
But, unlike other next gen designs involving electric propulsion and heavy batteries, her project will be a tandem tiltwing design, with gearing allowing for forward flight and hover. This simplification means that, subject to funding, a full-scale prototype could be ready within two years.
Freshta, a graduate of the University of Applied Sciences in Hamburg, has been quietly working on her design for the past three years with an expert aerospace team who collectively have 200 years of aviation experience.
---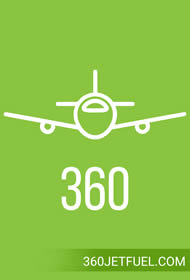 ---
Spain:
Following its purchase of 24 PC-21s in early 2020 and delivery of the final aircraft of that order in mid-2022, the Spanish Air Force, Ejército del Aire, has now decided to buy another 16, becoming the largest PC-21 operator in Europe.
Reinforcing pilot training with additional Pilatus trainer aircraft, the training bandwidth of the PC-21 will also be enlarged and will also be used for elementary training in addition to basic training.
14 PC-21s will be delivered to the Academia General del Aire (AGA) in San Javier. An additional two PC-21s will also be delivered to the Centro Logístico de Armamento y Experimentación (CLAEX).
These two PC-21s will be used for experimental, flight test training and research and development activities.
---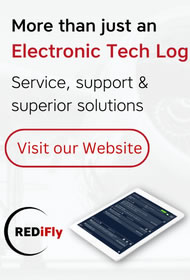 ---
Turkey and Syria:
Air Charter Service's passenger and cargo teams have arranged more than 40 charter flights to Turkey and Syria since the devastating earthquakes in Turkey on 6th February.
The team have been working non-stop initially flying in search and rescue teams, the day after they struck, and since transporting more than 2,000 tonnes of humanitarian cargo on behalf of governments and humanitarian organisations (NGOs).
Ben Dinsdale, Director of Government and Humanitarian Services, commented: "We started receiving calls for help early on the Monday, before the second earthquake had struck. Most importantly for the search and rescue personnel ready to go, Gaziantep Airport - nearest the epicentre - was still fully operational. By the following day we had flown German and British teams there, as well as someone from our Frankfurt office to oversee the smooth operation of the following charters.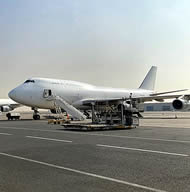 "Later in the week we started flying in relief cargo, with our first flight being an entire field hospital on a Boeing 747 from Spain. We have now transported more than 2,000 tonnes of relief cargo on a wide variety of aircraft, including Boeing 737s, 747s, 757s and 777s, Airbus A300s and A330s, and Ilyushin 76s. The cargo has included shelters, tents, blankets, food and drink supplies, as well as the field hospital.
---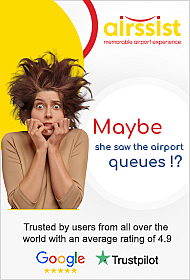 ---
Sweden:
Electrification is seen as having an important role to play in the fossil-free aviation of tomorrow. But electric aviation is battling a dilemma: the more energy-efficient an electric aircraft is, the noisier it gets.
Now, researchers at Chalmers University of Technology, Sweden, have developed a propeller design optimisation method that paves the way for quiet, efficient electric aviation.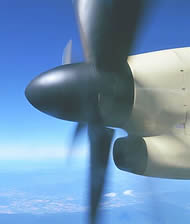 In recent years, electrification has been described as having an important role in reducing emissions from future aviation. Due to the challenges posed by longer ranges, interest is chiefly focused on electric propeller planes covering shorter distances. Propellers connected to electric motors are considered the most efficient propulsion system for regional and domestic flights.
But while the airplanes are electric, propellers cause another kind of emission - noise. The noise from the propeller blades wouldn't just disturb air passengers. Future electric aircraft will need to fly at relatively low altitudes, with noise disturbance reaching residential areas and animal life.
Battling a trade-off dilemma
---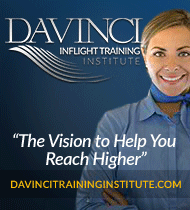 ---

Miami, Florida:
April 10th-13th, Miami, Florida.
The inaugural X-1 Approach FBO & User Conference is shaping up to be a truly unique and outstanding event, presenting some of business aviation's most forward thinkers.
The agenda will include panel discussions on exciting technological advances that are revolutionizing the business aviation industry, best practices in operations, safety, training as well as marketing. The intention is to cover everyday topics impacting the bottom line across our industry.
Latest guest speakers to be announced are Steve Berry, Managing Director of Safety & Training at the National Air Transportation Association (NATA) and Joe McDermott, Senior Consultant at Global FBO Consult, both of whom will join the "State of Safety" session.
---