Everett, Washington:
Boeing and Atlas Air Worldwide joined thousands of people - including current and former employees as well as customers and suppliers - to celebrate the delivery of the final 747 to Atlas, bringing to a close more than a half century of production.
Boeing employees who designed and built the first 747, known as the "Incredibles," returned to be honored at the Everett factory where the journey of the 747 began in 1967. The factory produced 1,574 airplanes over the life of the program.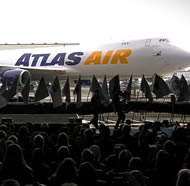 "This monumental day is a testament to the generations of Boeing employees who brought to life the airplane that 'shrank the world,' and revolutionized travel and air cargo as the first widebody," said Stan Deal, president and chief executive officer of Boeing Commercial Airplanes. "It is fitting to deliver this final 747-8 Freighter to the largest operator of the 747, Atlas Air, where the 'Queen' will continue to inspire and empower innovation in air cargo."
"We are honored to continue our long history of flying this iconic aircraft for our customers around the world," said John Dietrich, president and chief executive officer, Atlas Air Worldwide. "Atlas Air was founded over 30 years ago with a single 747-200 converted freighter, and since then, we have spanned the globe operating nearly every fleet type of the 747, including the Dreamlifter, Boeing's 747 Large Cargo Freighter, for the transport of 787 Dreamliner parts."
---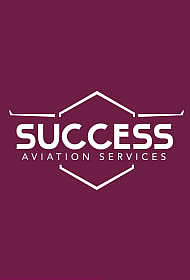 ---
Los Angeles, California:
Exquisite Air Charter, the private aviation company with a global presence, has added an extra layer to its compliance program by creating a program for identifying illegal charters while also establishing an internal mandatory reporting process of suspected illegal operations.
Increased demand is causing a spike in illegal operations that expose everyone on the plane and even people on the ground to potential risk.
Furthermore, high demand has resulted in an influx of first-time travelers using private charter services, which may lack an understanding of the essential safety standards and needed documentation to demonstrate compliance with industry-wide practices.
This poses an opportunity for illegal charters, also called grey operations, to flood the market with unethical practices.
"While there are established awareness campaigns from The Air Charter Association in the UK and NBAA in the US to educate stakeholders about the hazards of illegal charters, we wanted to add tangible value for our customers with a thorough internal review process that secures working only with reputable, experienced, and trustworthy private aviation operators worldwide", said Rena Davenport, CEO of Exquisite Air Charter.
---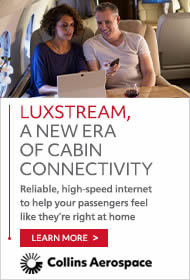 ---
Dubai, UAE: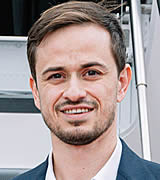 By Ivan Veretennikov, Sales & Marketing Director, ArcosJet.
It's hard to believe when you really think about it, but business aircraft brokers worldwide struggle to sign mandates or commission agreements with prospective buyers.
We hear it from colleagues in the industry every day. In short, buyers don't want to pay commission. "Isn't the seller going to pay you?" they say as if that explains everything. Here is why you want to have your own broker and pay his fees:
Because it's hard work
The first point is self-evident but worth making. Being a highly-qualified, efficient, knowledgeable, and professional broker who can find the perfect aircraft and help you avoid the pitfalls requires experience and hard work that should be reimbursed.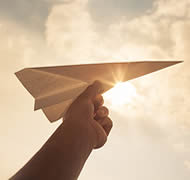 So the broker is on your side
Sure, the seller could pay both brokers - his own and the one you've asked to help you with a transaction. However, with complex deals and expensive assets it's better to know that the broker is really working for you and not trying to push some seller's plane to receive commission from that side. For a good deal and 100% commitment to your success, he has to be employed by you.
---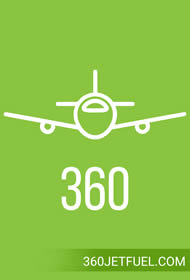 ---
Washington, DC:
The FAA's direct final rule to increase the duration of aircraft registration is now in effect, and extends the duration of AC Form 8050-3, Certificate of Aircraft Registration, from three to seven years.
It also extends the authority to operate temporarily within the US on a copy of AC Form 8050-1, Aircraft Registration Application, for a period of one year pending receipt of the official certificate of aircraft registration.
"The direct final rule is an excellent solution by the FAA to address the aircraft registry backlog problem," said Scott McCreary of McAfee & Taft and chair of NBAA's Regulatory Issues Advisory Committee.
"It will reduce the churning of the documents that was required before to renew aircraft registrations on a more frequent basis."
---

---
Washington, DC:
Air Charter Service heads to the capital and appoints experienced head, Joel Fenn
World leading aircraft charter specialist, Air Charter Service, continues to expand its North American operations with a new Washington D.C. office, serving the Virginia and Delaware regions as well as the capital.
has been appointed as CEO of the new office, which is the company's ninth in the United States.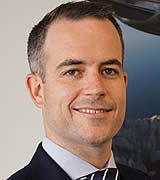 Joel Fenn
Fenn, who was most recently office CEO of ACS's Miami operation, commented: "We have always had a strong customer base here in the capital and we were fortunate enough to have a couple of extremely successful years across our US offices, despite the pandemic, and felt that now was the right time to open our office here."
Joel started his ACS career in 2005 in the company's London headquarters, where he worked his way up to the position of Private Jets Director, before taking on the same role in the Hong Kong office. He then moved to Miami in 2015, taking the reins when ACS opened their Florida office in the city. Adding to the experienced team is Chris Fisher, the company's Cargo Business Development Director.
Justin Bowman, ACS's CEO, added: "Obviously D.C. and the surrounding region are key to our US growth plans and we're very excited to open an office here. Joel and Chris bring their wealth of experience and will be looking to work on large government contracts.
"Joel has previous experience of running an ACS operation from its inception and is absolutely the right person for the job."

---

---

Embraer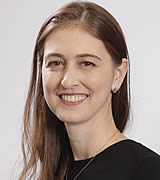 Andreza Alberto
Embraer has announced that Andreza de Souza Alberto, current director of operations at Embraer's Gavião Peixoto (SP) unit, will be the new vice president of People, ESG and Corporate Communications.
The current VP of the area, Carlos Alberto Griner, announced in December his decision to leave the company. The change becomes effective on February 1st.
With 17 years of experience at Embraer, Andreza holds a degree in mechatronics engineering, with specialization courses in management at Fundação Dom Cabral and governance at IBGC. At the company, she currently leads the Gavião Peixoto (SP) unit, which has more than 2,000 employees and is mainly dedicated to the production of defense aircraft and executive jets.
Previously, she worked as a production manager and manufacturing engineering supervisor, with a strong focus on people management, safety and quality, process improvements and Lean implementation.
---
ATR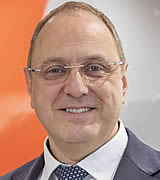 Stefano Marazzani
Stefano Marazzani has been appointed SVP Customer Support & Services effective from 16 January 2023.
Stefano joins ATR's Top Management team, reporting directly to Chief Executive Officer Nathalie Tarnaud Laude. He succeeds David Brigante who will take on new responsibilities within the Leonardo Group.
Over the past 26 years Stefano has enjoyed a global career within the aviation industry, holding various positions of increased responsibility in Alitalia and SuperJet international, where he was appointed CEO in 2017. In addition to his strong airline background, Stefano's wide practical experience in aircraft maintenance, customer support and operations, will bring huge added value to ATR and its operators.
Stefano holds a MSc degree in Aeronautics Engineering from the Polytechnic University of Milan (Politecnico di Milano), a Master of Business Administration (MBA) and a Master's in Technology and Design Strategy Innovation (MTDSI).
---