Washington, DC:
Business aviation groups have put forward a set of policy principles to guide long-term carbon emissions reductions in the lead-up to the 41st International Civil Aviation Organization (ICAO) Triennial Assembly convening this week.
ICAO, a United Nations agency, convenes its 193 member states every three years to set worldwide aviation policy. The next triennial meeting will be held in Montreal from September 27th to October 7th.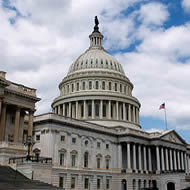 Under the Business Aviation Commitment on Climate Change, the industry has committed to achieving net-zero CO2 emissions by 2050. Sustainable aviation fuel, which can reduce aviation's lifecycle carbon emissions by up to 80%, is key to reaching this goal.
The International Business Aviation Council (IBAC) and other industry groups have developed four guiding principles for the assembly that provide a roadmap for ensuring the sector continues to build on its established record of safety, security and sustainability in the years to come.
---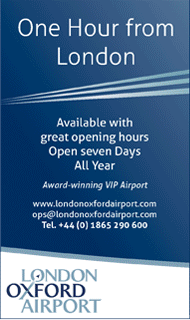 ---
Dallas, Texas:
Atlantic Aviation arrives at Dallas Love Field
Atlantic Aviation has expanded in the Lone Star State with the completion of its acquisition and initial renovations of Textar Aviation, one of the largest FBO properties on Dallas Love Field (DAL).
This newest acquisition in the Dallas-Fort Worth area gives Atlantic an FBO presence at 15 of the top 20 business aviation airports in the nation, based on business aircraft operations.
The existing lobby, offices, hangars, and fuel farm have been rebranded as Atlantic Aviation and, over the past several weeks, have been undergoing extensive investment planning to ensure a one-of-a-kind experience. More upgrades are planned, including construction of a new state-of-the-art flagship FBO, along with additional hangar and office space, as Atlantic increases its operational footprint at the airport.
"Love Field is one of our nation's top three business aviation airports," said Lou Pepper, Chief Executive Officer of Atlantic Aviation. "And having a major presence there has been a goal of our company for some time. We are excited about the amount of space we have and are looking forward to building a first-class facility in the coming years."
---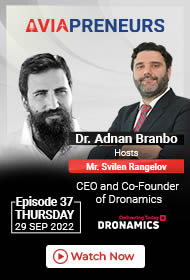 ---
New York:
Modern Aviation has closed the acquisition of the FBO assets and operations at Des Moines International Airport from Elliott Aviation, bringing its total number of locations to thirteen.
Modern's new FBO in Des Moines operates on a 17-acre leasehold and offers state of the art facilities and amenities such as conference rooms and workstations, sleep rooms, crew cars and comfortable lounge areas with approximately 145,000 square feet of heated hangar space and 20,000 square feet of office space.
Elliott will continue to operate a maintenance, repair, and overhaul business on the airfield.
Mark Carmen, Modern Aviation's CEO, said, "We are very excited about our new operation in Des Moines, which provides our customers access to our services for the first time in the Midwest. Elliott Aviation has a long history of providing outstanding customer service to its customers through its highly experienced and long tenured employees, all of whom have joined Modern. I would like to extend a warm welcome to the Modern Aviation family to our new teammates and customers. We also look forward to partnering with the Des Moines Airport Authority to continue to grow DSM and benefit the local community."
---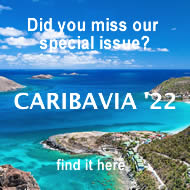 ---
Hilton Head Island, South Carolina:
Baldwin Safety & Compliance becomes first vendor for new Rotorcraft-ASIAS data sharing platform
QMS/SMS software solutions company, Baldwin Safety & Compliance, has become the first accepted vendor for the Rotorcraft Community within the Aviation Safety Information Analysis and Sharing (R-ASIAS) program.
The platform for the rotorcraft community was developed by General Dynamics Information Technology (GDIT) for the FAA, also referred to as R-ASIAS.
ASIAS was initially introduced to the airline industry in 2007 with a mission to proactively discover safety concerns before accidents or incidents occur, leading to mitigation and prevention. Baldwin was one of the first to share relevant safety information with ASIAS in a similar agreement for the fixed-wing business aircraft community in 2016. GDIT has now developed the centralized data repository and operational infrastructure to securely share de-identified rotorcraft data within the rotor community.
Don Baldwin, President Baldwin Safety and Compliance said, "We have been working with ASIAS for our fixed-wing clients for many years. I have always been a believer in the value of deidentified data-sharing and the best platform to accomplish this today is ASIAS. Rotorcraft's different missions and procedures require a unique system so there has been a push from the industry to create this R-ASIAS for quite some time."
---

---
USA & Europe:
Engine custom-designed for Gulfstream G700 and G800.
The Pearl 700, the exclusive engine for the brand-new Gulfstream Aerospace Corp. flagship business jet aircraft Gulfstream G700 and Gulfstream G800, has received official certification by the European Union's Aviation Safety Agency (EASA).
The pioneering engine, which was developed at the Rolls Royce Centre of Excellence for Business Aviation engines in Dahlewitz, Germany, was custom-designed to power two of Gulfstream's latest products, enabling them to fly ultra-long-range missions nearly as fast as the speed of sound.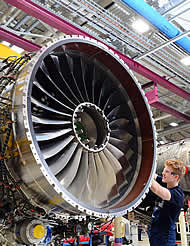 During the comprehensive test programme, the engine demonstrated exceptional performance operating at sea-level and altitude conditions on both conventional jet fuel and 100% Sustainable Aviation Fuel (SAF). It proved its ability to withstand bird-strike, ice, hail and water ingestion as well as passing the critical fan blade containment test, during which a fan blade is deliberately released at maximum speed.
Testing was conducted at various Rolls-Royce locations in Europe and North America, including Dahlewitz in Germany; Bristol in the UK; Manitoba and Montreal, Canada; the Rolls Royce outdoor jet engine testing facility, located at NASA's John C Stennis Space Centre, Mississippi, USA; as well as the altitude test bed at AEDC (Arnold Engineering Development Center) in Tullahoma, Tennessee, USA.
---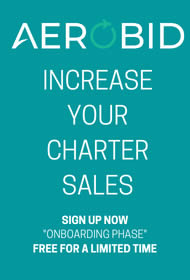 ---

JetHQ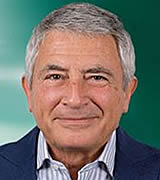 Mauro Rosso
Kansas City-headquartered JetHQ, continues to grow, bolstering its European-based operations in its 10th year of business.
Coming off a year of record sales, the aircraft transaction and brokerage company has added an experienced aviation professional to its Europe sales division to facilitate customer needs and answer market demand.
Mauro Rosso has been named Vice President of Sales-Europe. Rosso brings to the position decades of aviation industry knowledge, connections and relationships, having worked for major airlines and most recently as Sales Manager for Textron Aviation in Zurich, Switzerland.
Rosso began his aviation career on the engineering side of the industry, working with the legendary Alitalia as a product manager and customer support manager. He moved on to become logistics manager with Swiss International Air Lines before taking sales management positions at Jet Aviation and then Textron.
At Textron, he negotiated sales of popular Cessna, Beechcraft and Hawker brands, and preowned, upgraded and modified aircraft. He also managed services requiring aircraft maintenance, repair and overhaul (MRO) facilities, including avionics upgrades, equipment installations and paint services. He helped develop highly successful sales promotion and marketing strategies.
Rosso is based in Italy and will work in JetHQ's Europe, Middle East and Africa (EMEA) international division under President Rebecca Johnson.

---