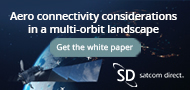 ---
Wichita, Kansas:
NetJets named launch customer for the new Cessna Citation Ascend.
Textron Aviation and NetJets have announced a record-breaking fleet agreement for the option for NetJets to purchase up to 1,500 additional Cessna Citation business jets over the next 15 years.
The agreement, signed on Wednesday (20th September), extends NetJets' existing fleet agreement, and includes options for an increasing number of aircraft each year, enabling NetJets to expand its fleet with Cessna Citation Ascend, Citation Latitude and Citation Longitude aircraft.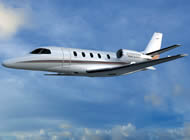 Citation Ascend.
Equally exciting is the announcement that NetJets has been named the fleet launch customer for Textron Aviation's newest jet - the Citation Ascend. Deliveries of the Citation Ascend are expected to begin in 2025 when the aircraft, currently under development, is expected to enter into service.
---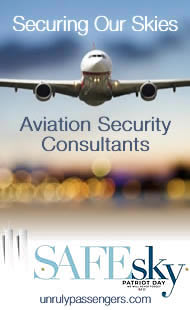 ---
Santa Cruz, California & Dayton, Ohio:
Joby Aviation, a company developing electric vertical take-off and landing (eVTOL) aircraft for commercial passenger service, has announced it plans to locate its first scaled aircraft production facility in Dayton, Ohio, the birthplace of aviation.
The Wright Brothers, who invented and flew the first powered aircraft, lived and worked in Dayton and opened the first airplane factory in the United States there in 1910. The city is also home to Wright-Patterson Air Force Base, and the headquarters of the US Air Force Research Laboratories which has played a key role in supporting Joby's development.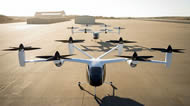 Joby plans to build a facility capable of delivering up to 500 aircraft per year at the Dayton International Airport, supporting up to 2,000 jobs.
The 140-acre site it has selected has the potential to support significant further growth over time, providing enough land to build up to two million square feet of manufacturing space.
Construction of the scaled Ohio facility is expected to start in 2024 and it is expected to come online in 2025. Joby plans to use existing nearby buildings to begin near-term operations.
The State of Ohio, JobsOhio and local political subdivisions have offered incentives and benefits of up to $325m to support the development of the facility, while Joby plans to invest up to $500m as it scales operations at the site.
---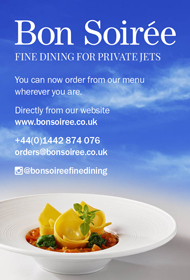 ---
Heli Market Trends:
Aero Asset's 2023 Half Year Heli Market Trends Twin Engine Edition reports 76 retail transactions of preowned helicopters, down 15 percent compared to the same period in 2022. Dollar volume for both on and off market retail sales fell 11 percent to $288m.
"Supply for sale grew 18 percent year over year (YOY) to 177 units, and the absorption rate increased to 14 months of supply at current trade levels at the end of June," said Valerie Pereira, Aero Asset VP Market Research.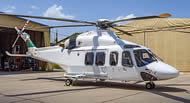 Light and medium twin engine supply for sale increased 20 percent year over year. Medium twin engine retail sales volume decreased nearly 45 percent YOY, while light and heavy retail sales remained stable over same period.
---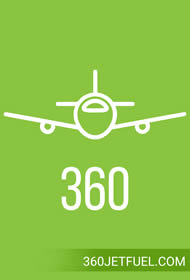 ---
Melbourne, Florida:
The Satcom Direct Plane Simple Ku-band tail mount antenna system has received FAA supplemental type certificate (STC) approval for Gulfstream G650 aircraft.
Satcom Direct worked directly with Gulfstream Aerospace Corp. to obtain the STC, with the antenna being installed for a US-based corporate flight department. The SD Plane Simple Ku-band antenna variant will be available for installation through the Gulfstream service network beginning in October 2023.
The new STC gives Gulfstream G650 owners and operators access to the power, versatility, and convenient management of the SD Plane Simple advanced antenna technology, which is powered by the Intelsat FlexExec high throughput satellite network.
A single phone call to Satcom Direct delivers consistently reliable high-speed data access for government, corporate and private customers. It also provides access to an added-value connectivity ecosystem of hardware, software, ground infrastructure, cybersecurity, and award-winning customer service to support consistently reliable high-speed data.
---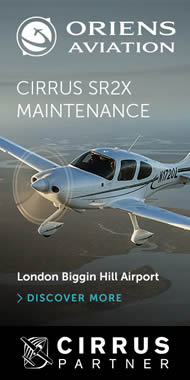 ---
Houston, Texas:
FlightAware, a division of Collins Aerospace, has announced the iconic Royal Flying Doctor Service (RFDS) (Queensland Section) has selected FlightAware as a solution for their operationally demanding flight tracking needs.
While the FlightAware platform is utilized by all RFDS operations across Australia, the RFDS Queensland Section is investing in the full suite of capabilities and is now an active FlightAware Global Platinum, GlobalBeacon and AeroAPI customer.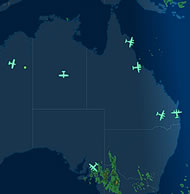 Global Platinum offers 100% global flight tracking coverage and includes Aireon's space-based ADS-B technology to accurately track RFDS aircraft from takeoff to touchdown in the most remote locations they serve.
GlobalBeacon is a first-in-kind industry-leading satellite-based ADS-B from Aireon and FlightAware for minute-by-minute position updates that exceed modern safety standards.
---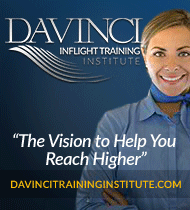 ---
Grand Forks, North Dakota:
uAvionix utilizes North Dakota Vantis system to satisfy FAA safety requirements for advanced UAS ops.
The Federal Aviation Administration issued an approval to uAvionix, an avionics company specializing in drones, that enables them to conduct beyond visual line of sight (BVLOS) drone flights using Vantis, North Dakota's first-of-its-kind UAS system.
uAvionix, with support from the Northern Plains UAS Test Site, demonstrated to the FAA that it established adequate risk mitigations to satisfy required safety standards for the specified BVLOS operation within the national airspace system (NAS).
This is a precedent-setting approval as the FAA determined that the Vantis system meets the applicable requirements of industry consensus standards, or an alternative set of requirements that ensure safe integration of routine BVLOS unmanned aircraft systems (UAS) operations in the NAS.
---

Comlux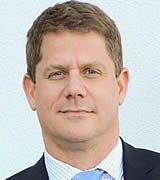 Adam White
Comlux has appointed Adam White as Chief Executive Officer of Comlux Completion based in Indianapolis. He will report to the Board of Directors of Comlux group and directly to the Group CEO.
As CEO of Comlux Completion, White will continue to lead the company through a program of development and modernization that was launched few years ago. All of this is intended for the benefit of clients and offers a promising future to current and future employees.
Prior to joining Comlux in 2019 as Chief of Technology, Adam White built his career around business aviation, with a focus on Completions. In his 20+ year career, the majority being at General Dynamics companies Gulfstream and Jet Aviation, he has led company transitions and new product development in both the US and Europe.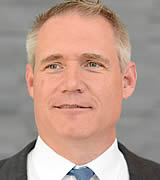 Daron Dryer
In further news, Comlux has announced the appointment of Daron Dryer as a member of the Comlux Board of Directors team. Mr. Dryer, who served as the CEO of Comlux Completion from 2019 until 2023, will officially assume his role on the Board starting in September.
Daron Dryer, a Mechanical Engineering graduate from Missouri University of Science and Technology, boasts an impressive 28-year career in the aviation industry. Throughout his career, he has focused on managing, overseeing production, engineering, and certification processes for over 30 transport category aircraft and interior completions.
Notably, Mr. Dryer holds the distinction of being an FAA DER (Designated Engineering Representative), authorized to make findings on behalf of the FAA in the areas of Mechanical Systems and Rapid Decompression.
Before his recent appointment to the Comlux Group's Board of Directors, Daron Dryer held various key positions within Comlux Completion. He began his journey with the company in 2009 as the Manager of Mechanical Systems Engineering, steadily advancing to the role of COO in 2017, and eventually being appointed as the CEO of Comlux Completion in 2019.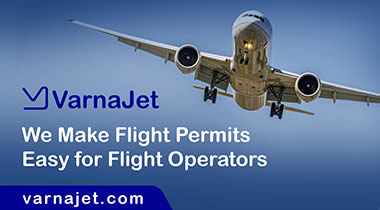 ---
| | | |
| --- | --- | --- |
| WINGX Global Market Tracker: | | |
So far this month (1st-18th Sept), there have been 179, 272 business jet sectors operated in total, 4.3% fewer than in September last year, 19.8% ahead of September 2019.
According to WINGX`s weekly Global Market Tracker published today, all business jet segments apart from Ultra Long-Range jets are flying less than in September last year.
North America

Business jet sectors are down by 5.1% in the first 18 days of September compared to last year, still 18.5% up on comparable September 2019. This is closely in line with year-to-date trends. Of the total 132,000 bizjet flights originating in the US, 122,000 departed airports in the United States. This activity was down 5.5% year-on-year, up 17.5% versus 4 years ago.

In Mexico and the US Virgin Islands, bizjet activity is up this year compared to last year, in contrast to most of the other countries in the region which are seeing less activity than last year. Flights within Mexico are up 14% compared to last year, whereas flights from Mexico to the US are down 11% this September versus last September.

"September's global bizjet trends are falling into line with the summer-long delta of just under 5% compared to last year, holding 20% gains on 2019.

"The dominant US market is tracking 4% below last year, overall activity buoyed by Fractional Fleets working harder than ever, with Charter demand dropping off versus last year, Corporate flight activity weakening."
---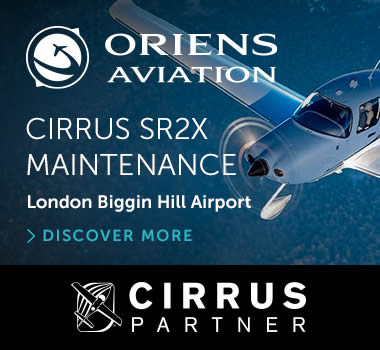 ---
| | | |
| --- | --- | --- |
| | | |
Nick Copley

, president of SherpaReport, does the heavy lifting when it comes to defining what you need to know about access to business aviation, whether full ownership, fractional, jet cards or charters.
This week he explores the complex nature of fractional aircraft operations.
The recent acquisition of North American maintenance, repair and overhaul (MRO) provider Flying Colours by fractional operator Flexjet is an unsurprising response to the current market: business aviation movements are buoyant and the maintenance section is consolidating.
This has resulted in restricted MRO slot availability for maintenance, repairs, and interior refurbishments. As one of the largest fractional jet operators, and planning to add a steady number of aircraft to its fleet over the next five years, Flexjet has made a strategic decision to own its MRO providers to ensure their fleet always has priority.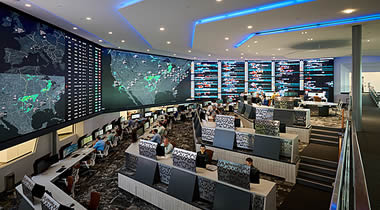 Photo courtesy of Flexjet, showing their new Global Operations Control Center.
When you stop to think about it, the MRO piece is just one part of a very complex puzzle that is fractional jet operations management.
---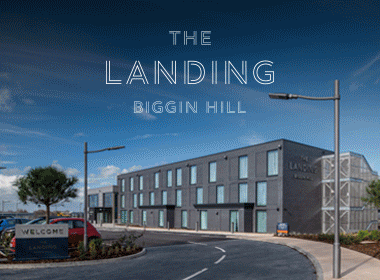 ---
Cleveland, Ohio:
Flexjet has collaborated with broadband satellite internet provider, Starlink, to provide its aircraft Owners in-flight Wi-Fi access that for the first time will align with service expectations they would have in their boardroom.
Flexjet is the first shared ownership jet travel provider to offer such fast, reliable access, which will enable its passengers to conduct voice and video calls, stream video, and internet activities that require high-speed capabilities, improving an already seamless flight experience.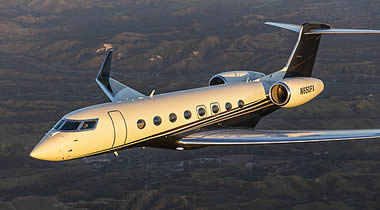 Engineers from Starlink and Flexjet's engineering arm, Nextant Aerospace, successfully establish first STC for installation of Starlink in the Gulfstream G650.
The introduction of Starlink is the culmination of an 18-month process that included an industrywide technology evaluation followed by a close collaboration between Flexjet, Nextant Aerospace (Flexjet's engineering arm) and Starlink.
---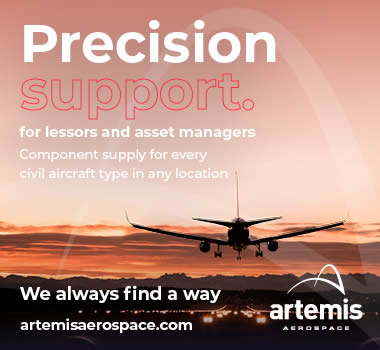 ---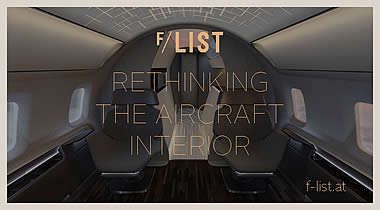 ---
Join Luxaviation UK's CEO

George Galanopoulos

as he hosts a series of videos giving '

A View From The Top

' of the business aviation industry.
In the seventh episode of the video series, Luxaviation UK's CEO George Galanopoulos chats to David Winstanley CEO of London Biggin Hill Airport and James Dilon-Godfray Head of Business Development of London Oxford Airport about general and business aviation airports, including the value these airports bring to the local community and wider UK economy.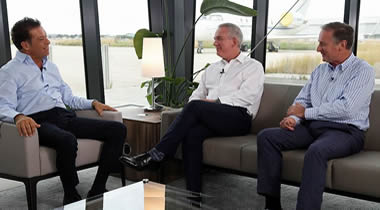 There is more to come in the series as George will be talking to some of the industry's leading faces to chat about private jet charter, aircraft management, becoming a pilot and how to attract young people into the industry and, importantly, sustainability.

watch the interview
---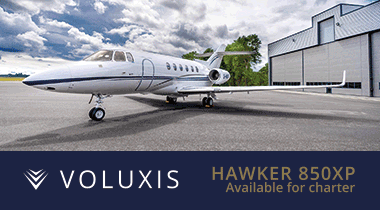 ---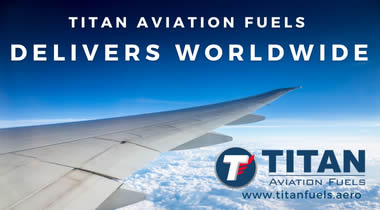 ---
Ireland:
Sustainability tops the agenda.
The Irish Business and General Aviation Association (IBGAA) is looking forward to welcoming over 140 industry delegates to its second annual conference on 1st November 2023, when it returns to Adare Manor, Limerick.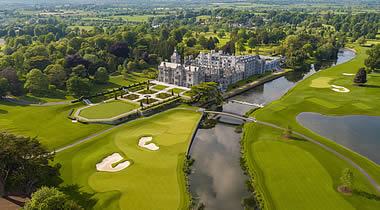 Ranked Conde Nast Readers' Top Resort in the world (2022-2023) Adare Manor offers its guest an exceptional experience.
Its unique formula - the combination of executive aviation and luxury tourism, in the most spectacular setting, returns with a topical agenda delivered by accomplished international and regional speakers.
---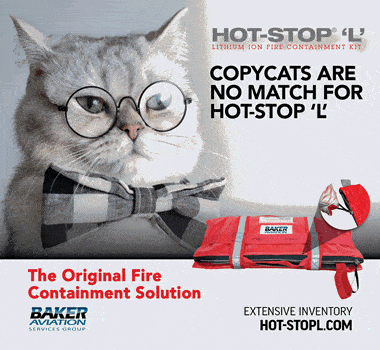 ---
Fort Lauderdale, Florida:
Company one of few providers able to deliver a comprehensive project of such magnitude.
Aircraft completions and refurbishment specialists, VIP Completeions, have announced a new project - the comprehensive interior refurbishment of a Boeing Business Jet (BBJ).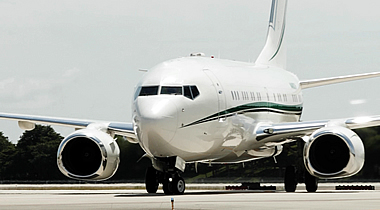 Since the company was founded almost a decade ago, the VIP Completions team has extensively refurbished six BBJs, two Boeing 757s, a Boeing 767 and a Boeing 727, clearly establishing its expertise in Boeing corporate airliner completions projects.
---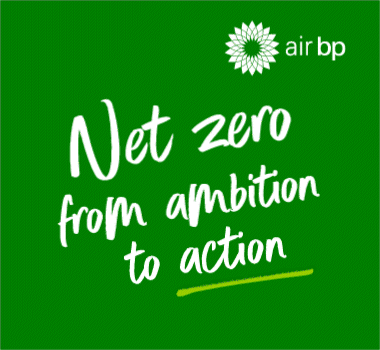 ---
Juba, South Sudan:
A second Air Serv aircraft has landed in Juba, South Sudan. The Cessna Grand Caravan joins, and marks the expansion of, an ongoing program led by the aviation nonprofit in providing a regional airbridge for humanitarian agencies responding to the worsening refugee crisis.
In 2021, Remington, VA-headquartered Air Serv launched an independent humanitarian air service program in response to the limited options available to agencies conducting humanitarian operations in the area.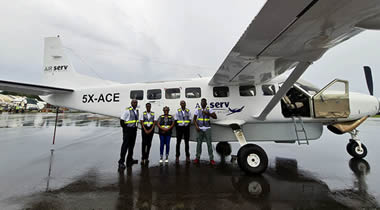 With South Sudan's extreme rainy seasons and deficient ground infrastructure, the ability to safely and efficiently move cargo and personnel by road was already minimal and has been further diminished by civil unrest.
Despite this, humanitarian response field teams rarely have sufficient transportation budgets that enable them to deliver the goods and services so needed by the populations they serve.
---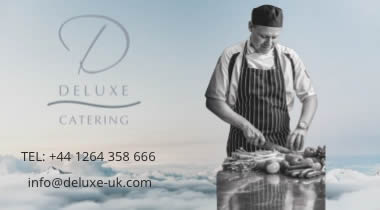 ---
Farnborough, UK:
Farnborough International Airshow celebrated 75 years of pioneering aviation and innovation on September 7th.
Established in 1948 by The Society of British Aircraft Constructors, the Farnborough International Airshow has been the home of British engineering and aviation since its first event, which featured sixty-six different British aircraft, including the launch of the Cierva W.II Air Horse, across the static and flying display.
Since its launch, Farnborough has been the home of historic firsts for the aerospace industry, including the launch of the world's first jet airliner Havilland DH.106 Comet 1 in 1949, The Black Arrows' record-breaking 22-aircraft formation loop in 1958, BAC-Aerospatiale Concorde's triumphant Farnborough debut in 1970 with a low fly pass over spectators and the Airbus A380 debut in 2006.
---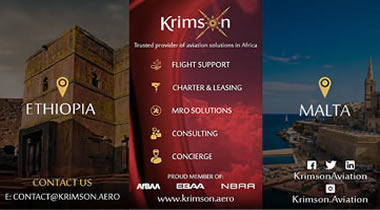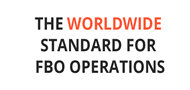 ---
Kemble, UK & Hollister, California:
Investment boosts plans to progress certification of first product and R&D for larger engines.
ZeroAvia, a leader in hydrogen-electric, zero-emission aviation, announced this week that Airbus, Barclays Sustainable Impact Capital and NEOM have co-led the company's latest financing round.
Breakthrough Energy Ventures, Horizons Ventures, Alaska Airlines, Ecosystem Integrity Fund, Summa Equity, AP Ventures and Amazon Climate Pledge Fund have also participated in the investment.
This investment will enable ZeroAvia to accelerate progress towards certification of its first engine as well as delivering the company's mission of a hydrogen-electric engine in every aircraft.
In conjunction with the investment, Airbus and ZeroAvia have agreed to collaborate on certification approaches for hydrogen power systems. The companies also intend to work together on a number of critical technical areas, including liquid hydrogen fuel storage, flight and ground testing of fuel cell propulsion systems, and development of hydrogen refueling infrastructure and operations.
ZeroAvia is pursuing hydrogen-electric propulsion systems as the most environmentally friendly and economically attractive solution to aviation's growing climate change impact.
The company's hydrogen-electric engines use hydrogen in fuel cells to generate electricity, which is then used to power electric motors to turn the aircraft's propellers, with the only byproduct during flight being water.
---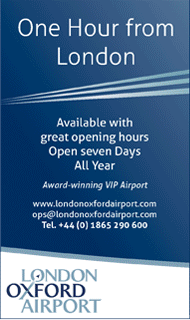 ---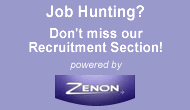 ---
Dubai, UAE:
Former ACJ head,
Benoit Defforge

, appointed CEO of Dubai brokerage firm.

Stanton & Partners Aviation - a premier private aviation brokerage company dedicated to the sale and purchase of private aircraft - welcomes two esteemed leaders, who will be instrumental in bolstering the Dubai headquartered company's growth.

Benoit Defforge has stepped into the role of CEO at Stanton & Partners Aviation. As the former head of Airbus Group's corporate aviation division (ACJ), Benoit brings a deep understanding of the aviation industry and a wealth of experience - equipping him with the necessary expertise to successfully conceive and deliver strategies that will propel the company forward into a future marked by innovation.

He is joined by Michael Nelson, who will spearhead legal affairs and strategy for Stanton & Partners Aviation in his position of Chief Operating Officer and General Counsel.

Michael has moved from international law firm Clyde & Co, where he spent over a decade in the firm's Dubai office as a partner leading the viation team in the Middle East and Africa.
---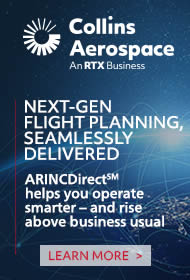 ---
Vienna, Austria:
ASQS, an award-winning global leader in aviation safety, quality and risk management software, has announced a strategic long-term partnership with Beams, a forward-thinking AI insights provider, to revolutionize aviation safety by leveraging AI technology.
In the aviation industry, safety is a fundamental objective as it directly correlates with the preservation of human lives and the overall functioning of global transportation. Safety Management Systems, short SMS, integrate safety into all aspects of an aviation organisation's operations, supporting aviation operators to address safety risks in a systematic, proactive way.
Safety reporting and the collection and analysis of information on actual or potential safety deficiencies play a crucial role in this process and is in fact the core element of risk management in aviation. However, analysing vast amounts of reports and data in real time to identify risks and predict future threats is a huge challenge for humans.
This is where AI steps on the scene: through their strategic partnership, the two visionary companies aim to transform this process by leveraging the superior speed and accuracy of AI to generate faster and more accurate insights to mitigate risk.
---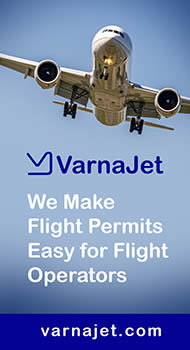 ---
Amsterdam:
Embraer and FlightSafety International have announced the opening of a new Praetor full-flight simulator in Orlando, Florida. The simulator is already qualified by the Federal Aviation Administration.
Initial training for customers is available this month with the recurrent training scheduled to start in October. Both companies also announced the launch of the fourth Praetor simulator, which will be based in Europe, at a location to be announced at a later date. The new Praetor simulator is planned to start operating by the end of 2024.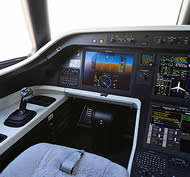 "Offering additional training capacity is important for supporting our customers. These two new full-flight simulators bring us even closer to Praetor family pilots and operators in the United States and Europe and will provide us with the opportunity to share our latest technological updates and best-in-class support," said Carlos Naufel, President & CEO, Embraer Services & Support.
"FlightSafety is committed to addressing the increasing demand for Embraer Praetor training," said Nate Speiser, Executive Vice President of FlightSafety Sales and Marketing. "As Embraer's training partner, we are proud to announce consecutive simulator deployments in two regions to support the worldwide training demand for this quickly growing fleet."
---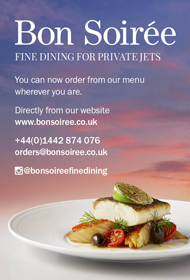 ---
Chester, UK:
Aerocare Aviation Services has made a significant investment in its Chester-based MRO facilities, expanding its capabilities and workshop space to support the company's continued growth in the business jet market and its planned diversification into commercial aviation.
As an established Part 145 provider, the new investment will bolster Aerocare's core MRO and paint shop facilities with new 'C' rating workshop space and tooling. The new capabilities will allow the business to deliver full turnkey solutions for complete cabin refurbishments, component structural repairs and manufacturing, from its hangars at Hawarden Airport.
Peter Mankelow, Managing Director at Aerocare, says: "Having recently invested in widening our hangar doors to accommodate larger aircraft, the next logical step was to extend our in-house back-shop capabilities to provide a genuine 'one-stop-shop' service to customers.
"With ambitions to expand on our current business jet portfolio to work with commercial operators, we needed to develop the facilities at Hawarden. With a skilled and dedicated team already in place, we're excited to build on our growing reputation for quality maintenance, upgrades, paint and interior work."
---

London Biggin Hill Airport:
Air Charter Expo 2023 (ACE'23), organised by The Air Charter Association, in partnership with Business Air News and hosted by London Biggin Hill Airport, has been hailed a great success.
ACE continues to expand, and this year's event welcomed more than 1,450 attendees, representing leading companies from across the global air charter industry and providing fantastic networking opportunities.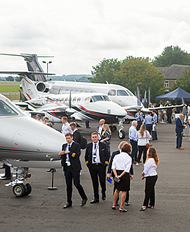 More than 80 exhibitors took part in the event, alongside an outstanding static aircraft display, featuring a wide range of fixed wing and rotary aircraft, including business and commercial jets. The display featured, amongst others, an Embraer ERJ135, Dassault Falcon 900LX and a Gulfstream G600.
The ACE'23 conference sessions also provided a wide variety of thought-provoking discussions. Featured topics included sustainable air charter, reviews of the rotary and cargo markets, and an introduction to Dassault Aviation's new Falcon 6X.
---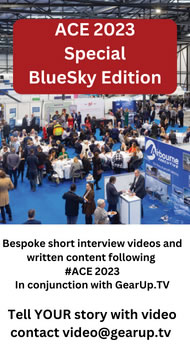 ---


---