Dubai Airshow
VarnaJet welcomes 150+ airlines and flight operators to its portfolio
VarnaJet, a leading flight permits company headquartered in the United Kingdom, is making waves in the aviation industry with its global presence and strategic operation centers in the United States, East Europe, African, and Dubai, UAE.
Specializing in facilitating flight permits worldwide, VarnaJet has become the trusted partner for flight operators seeking to navigate the complexities of international trip planning.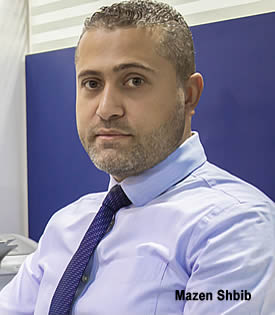 In a recent milestone, VarnaJet proudly announces the successful acquisition of over 150 new customers, solidifying its position as a go-to solution for overflight and landing permit requirements. Mazen Shbib, the newly appointed Regional Manager GCC of VarnaJet, emphasized the company's track record of obtaining and delivering thousands of permits, ensuring airlines and flight operators reach their destination smoothly and efficiently.
"What sets VarnaJet apart is its global reach, catering to flight operators from every corner of the world. Whether in the realm of general or business aviation, commercial passenger flights, or cargo operations, private jet operators, commercial airlines, and cargo operators alike find in VarnaJet a reliable partner dedicated to simplifying the complexities of flight permits," he said.
As VarnaJet continues to soar to new heights, it invites airlines and flight operators to explore its competitive pricing plans and access valuable resources on its website. The company also encourages consideration of its innovative Permit Search service, designed to streamline the permit application process and redefine industry standards.
To further engage with its customers, VarnaJet is actively participating in the Dubai Air Show from November 13th to 17th. This event provides a unique opportunity for VarnaJet's appointed team to connect with customers, showcasing the unmatched advantages of choosing VarnaJet for flight permit needs.
In conclusion, VarnaJet isn't just a flight permits company, it's a partner in progress for the aviation industry. With a commitment to global expertise and innovative solutions, VarnaJet is set to lead the way in providing a new standard for flight permit services, empowering flight operators worldwide.