How to avoid illegal private jet charters

By Kyle Patel, Founder and CEO of BitLux.
Founder and CEO of BitLux, Kyle Patel, shares the importance of relying on a reputable service provider with a proven track record in safe operations.
Spoiler alert: doing research is the first step towards a flawless private jet experience.
The comfort, flexibility, and overall experience offered by a private jet flight is second to none in the travel industry. While the previous is a fact, there also is a growing number of illegal private jet service providers in the global market, entering the ecosystem as a result of increased demand and more education amongst travelers of the traits provided by private aviation.
The importance of avoiding illegal private jet charters cannot be overstated, as they pose significant risks to both passengers and the aviation industry. Illegal private jet charters, often referred to as "grey charters" or "black market charters," are flights operated by unlicensed and uncertified companies. These rogue operators skirt regulations, bypass safety measures, and avoid taxes, all while promising clients the same level of luxury and convenience as legitimate private charter providers.
But what are the risks associated with these operations? Well, I'll name a few:
Safety: These companies may not adhere to the same stringent safety standards and maintenance procedures as private jet companies like BitLux. This increases the risk of accidents, technical malfunctions, and pilot errors, potentially jeopardizing the lives of passengers and crew.
Regulatory violations: Illicit charters evade aviation regulations, posing a threat to the integrity of the aviation industry. Legal operators adhere to rigorous safety and operational standards enforced by aviation authorities to ensure public safety. Illegal operators disrupt this balance, undermining the trust and safety of the industry.
Tax evasion: Unlicensed charter companies often evade taxes, depriving governments of much-needed revenue. This illegal practice impacts public services and infrastructure that are funded by these taxes, such as transportation, education, and healthcare.
Unreliable customer service: Grey market operators may not have the resources or commitment to provide the same level of service quality as legal operators. Passengers who book illegal charters run the risk of subpar service, delayed flights, or last-minute cancellations.
The role of reputable private charter companies
Private jet charter companies must also take the initiative to educate their clients about the risks of fraud through newsletters and direct communication. They should encourage clients to engage with established and trustworthy firms. Additionally, training staff to detect potential fraud and ask clients the right questions is crucial for safeguarding the company's interests.
A private jet company's role extends beyond providing safe and comfortable flights. It involves building trust-based relationships with clients, maintaining security around customer information and transactions, and contributing to the overall reputation of the business aviation industry worldwide.
Customer security, fraud prevention, and protection against transactional risks are commitments that every company should make. However, firms should also equip themselves with trained staff to assess risk promptly. Taking these measures seriously is the initial step in establishing trust with customers and fostering long-lasting relationships.
In fact, under that underlying context, Fly Smarter was created. Fly Smarter is an advocacy campaign launched by the National Air Transportation Association (NATA) to provide guidance on identifying, and steps to avoiding, illegal operations while educating stakeholders and Congress on the dangers of illegal charter to better equip the FAA in combating this real safety issue.
In essence, it seeks to strengthen regulations and enforcement against grey charter operators through education and by collaborating with aviation authorities and industry stakeholders with the ultimate goal of empowering travelers to make informed choices.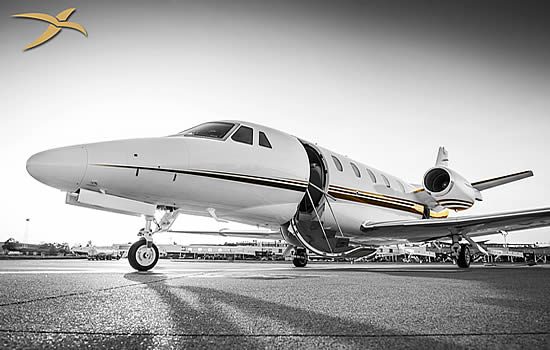 Is paying a charter with cryptocurrencies safe?
In today's era, safety is paramount, both online and offline. The pandemic emphasized the importance of safety, and ever since it has driven an increased demand for private jet bookings and a new understanding of this industry's traits.
This desire for a controlled environment and travel experience extends to the world of cryptocurrencies, as users value ownership and control without intermediaries. In fact, BitLux has been a global pioneer in offering cryptocurrencies as a method of payment, aligning with the industry's demand for customization and flexibility – safety, speed, and reliability are common qualities between cryptocurrencies and private aviation.
Cryptocurrencies offer quick and secure transactions, making them ideal for an industry that relies on time efficiency, swift boarding processes, and the ability to land close to the destination, emphasizing the importance of technology and flexibility. By accepting cryptocurrency payments, private aviation providers open the door to a new clientele while adapting to an ever-changing landscape with the ultimate goal of providing a customized and safe service.
In conclusion
The importance of avoiding illegal private jet charters cannot be stressed enough. Grey market operators pose serious risks to passenger safety, regulatory integrity, and public finances, and while the Fly Smarter advocacy campaign plays a crucial role in raising awareness about these issues and advocating for responsible private jet travel, private jet charters like BitLux need to play a role in educating travelers about illegal providers throughout the globe.
By choosing legitimate, licensed charter providers, passengers can enjoy the luxury and convenience of private jet travel while ensuring their safety and contributing to the integrity of the entire aviation industry.
BitLux delivers various services across the air charter industry, but Executive Travel is closest to heart. Whether you are flying for business or leisure, BitLux provides a top-tier private jet service that actively exceeds expectations.