London
E195-E2 receives Steep Approach certification for London City Airport
Embraer's E195-E2 will be the largest and most sustainable aircraft able to operate from LCY
Embraer's cleaner, quieter, new generation aircraft and most advanced jet to date, the E195-E2, has received certification for Steep Approach into London City Airport (LCY) from EASA.
This achievement is a significant development, allowing airlines to operate the E195-E2 at London City Airport, known for its challenging approach and short runway.
Together with the E190-E2, which received Steep Approach certification in 2021, both members of the E2 family are now approved for operations from LCY.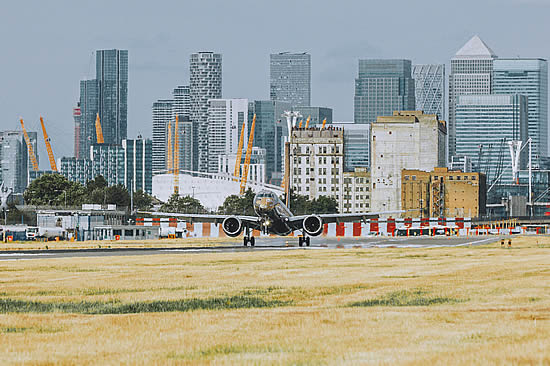 The certification process highlighted the E195-E2's impressive noise reduction among new generation single-aisle aircraft. It surpasses the requirements of ICAO's strict Chapter 14 regulation, thereby offering a significantly quieter flying experience compared to the previous E195 model. The E195-E2's noise footprint at take-off is around 60% smaller than current jet aircraft, such as the E190, and will bring benefits to local residents in terms of noise reductions. The E195-E2's environmental performance extends beyond noise reduction. The aircraft delivers reduced emissions and improved fuel efficiency compared to previous generation aircraft.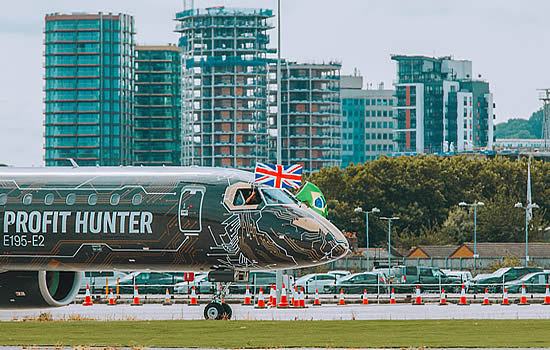 In 2022, Embraer and Pratt & Whitney demonstrated a successful test flight of an E195-E2 aircraft using 100% Sustainable Aviation Fuel (SAF), which could push the emissions reduction up to 85% in future.
During a proving flight, the E195-E2 first landed at the airport in July 2022. LCY, London's most central airport, caters to both business and leisure passengers, offering quick access to continental Europe, making it a preferred choice for short-haul flights. The airport is a vital component of London's wider connectivity and Embraer aircraft are uniquely able to manage the challenges of LCY operations, with Embraer aircraft accounting for a large proportion of LCY operations on routes as diverse as Edinburgh and Mykonos. To serve LCY, aircraft must comply with the steep approach, short runway, and stringent noise regulations. The E195-E2 could replace the current E190 fleet that existing airlines currently operate at LCY.
Alison FitzGerald, Chief Operating Officer, London City Airport, commented, "The certification of the E195-E2 signifies an exciting new era for London City Airport. With its capacity to handle more passengers while being significantly quieter and more fuel efficient is testament to our commitment to work closely with aircraft manufacturers to certify cleaner, quieter, new generation aircraft and we eagerly anticipate our airlines starting commercial operations of the E195-E2 at London City Airport."
Marie-Louise Philippe, Vice President Sales & Marketing, and Head of Region for Europe and Central Asia, Embraer Commercial Aviation, said, "London City is a special place for Embraer, and unique in many ways, not just for its famed 20 mins from kerbside to gate. Embraer aircraft dominate the airport with 85% of all aircraft movements. This is due to the performance of the aircraft that does not require seats to be blocked to reduce weight. We are proud that Embraer aircraft, with their unmatched capability to handle the demanding conditions of LCY, account for most of the airport's operations, and we look forward to the E195-E2 joining the party."