Boston, Massachusetts
4AIR launches online tool to track legislation and potential impacts on bizav industry
PolicyWatch will identify key impacts, deadlines and how policy changes might affect business aviation companies
4AIR, which helps companies offset their aviation emissions, use Sustainable Aviation Fuel (SAF) and drive technological change, has launched PolicyWatch, which tracks legislation and regulatory initiatives affecting business aviation.
Designed specifically for business aviation, PolicyWatch provides visibility into aviation's complex and fast-changing legislative environment, giving aircraft owners, operators and other industry participants insight into proposed and forthcoming requirements and how to meet them.
The proprietary policy calendar tool is provided free online by 4AIR's Regulatory Monitoring Team. PolicyWatch joins 4AIR's existing, free-to-use online suite of tools, which includes the Aviation Fuel Carbon Calculator, the Sustainable Aviation Fuel (SAF) Reduction Estimator and the Business Aviation SAF Map.
"The list of legislative, regulatory and corporate reporting requirements that will directly or indirectly affect aviation operators is growing with unprecedented speed," said Kennedy Ricci, President of 4AIR.
"PolicyWatch keeps aviation operators informed of new legislation and pending requirements that might affect them or their customers, outlines their potential impacts and reveals when they are expected to go into effect. This is part of our expertise and reinforces our existing regulatory compliance and reporting service."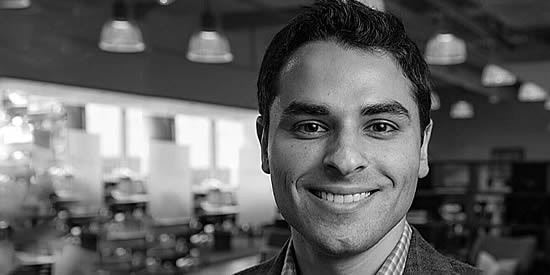 4Air president Kennedy Ricci | Photo: 4Air.
PolicyWatch is not meant to be an exhaustive look at what aviation entities need to consider, but rather is intended to more clearly help operators, brokers and other aviation entities stay informed of potential legislation that might affect their reporting, their operations or even their customers' needs. In addition to delivering information business decision-makers need, PolicyWatch includes summaries of pending legislation, their status within the legislative process, key deadlines and referential links to the full content of the legislation.
Examples of the kind of government initiatives PolicyWatch monitors include the emerging indirect emissions reporting requirements at the state and federal levels. These could require aviation companies or their clients to provide expanded documentation and disclosures about their emissions.
"New regulations could create reporting burdens for you even if your company is not directly affected by the rules. Your clients could fall under new reporting obligations and, therefore, need additional or expanded documentation to meet those requirements," said Ricci. "PolicyWatch will keep you abreast of the evolving regulatory landscape as it affects you, your clients and the industry."
The legislation tracker is the latest example of how 4AIR provides resources to keep business aviation informed, educated and able to respond ahead of emerging obligations.
PolicyWatch complements 4AIR's Regulatory Monitoring & Compliance Program, announced in 2022, a turnkey compliance program that allows operators to monitor their potential direct obligations to national or transnational aircraft emissions reporting requirements, fulfill those obligations automatically and accurately and efficiently support indirect emissions reporting requirements similar to those seen in upcoming regulations.