Dubai, UAE and New Jersey, USA
Operators hemorrhaging thousands of dollars monthly due to inefficient business processes, says MySky
Business aviation charter operators could be losing up to $4,000 per month per aircraft tail they operate by not embracing new technology, according to data from aviation expense management platform MySky.
The findings, which are based on an analysis of operators managing around 15 aircraft, show business aviation charter companies can seriously overspend on back-office operations, such as accounting, reporting, procurement and business intelligence, due to their reliance on disparate systems.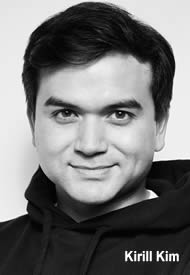 Kirill Kim, CEO and Co-Founder of MySky, says: "On average, it takes around 15 minutes for a single cost document (invoice or receipt) to be processed by one person and a typical charter aircraft will generate around 150 cost documents per month. When such a large amount of paperwork is generated by flight operations, accounting bottlenecks can quickly form which has a serious downstream effect on the business.
"Our discussions with customers alongside the analysis shows it can take almost 40 hours of accounting work, or greater than $2,400 per month, to initially process all the spend associated with one aircraft. This basically means you need one full-time equivalent for every four aircraft on an air operator's certificate. This is very costly for operators who also need the time to go out and do all the other fundamentals of running a profitable business."
Cory Schneider, CFO, Jet Access, says: "We have been using MySky's services for three years, following a very straightforward onboarding process, and have noticed a positive impact to our business. We have efficiently redirected the time and resources that we were previously spending on processing invoices and quote requests into effective business development, which has helped to increase our company growth."
Factoring in management reporting labor and software reveals costs can rise to around $4,000 per month per aircraft, which represents a significant hit to profitability when compared with more efficient operating models that utilize new technologies, like AI.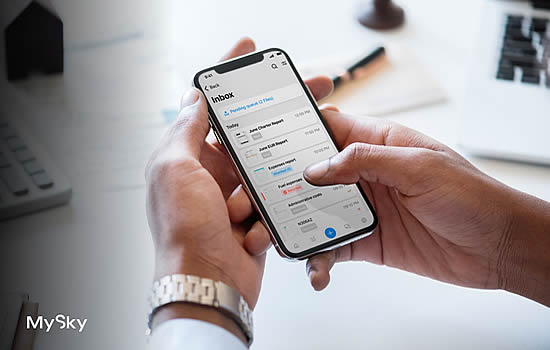 Jean DeLooz, Head of Americas at MySky, says: "A lot of technological investments are made in the aircraft flight deck and hardware onboard the aircraft, but the back end is still disconnected with many using operations or scheduling software to do back office processes that they are intrinsically not designed to do - for example, accounting, taxes, business intelligence, and analytics.
"Operators are running processes which are largely manual, labor intensive and often with non-validated data. Our AI-powered approach can reduce expense document processing times by upwards of 75%. This has a material impact on labor costs and the overall profitability of an operator, whilst the scalability means our clients' business processes are fully optimized, saving both time and money as they expand their operations. With the properly processed data, we can run numerous outputs for tax, procurement and key analytics.
"A significant market challenge exists with needs/solutions mismatches. Unfortunately, many believe a single platform can do it all in a bid to cut costs. The reality is, certain processes require investment in highly specialized technology to increase revenue. You wouldn't dispatch an aircraft using QuickBooks, so why would you do your accounting in your scheduling platform? It's time for the industry to review how they run their businesses, so they can stay ahead as the market becomes more competitive."