Dublin, Ireland
MAAS Aviation celebrates 40 years of colours in flight
MAAS Aviation, globally recognised experts in aircraft painting and exterior coatings, is marking its 40th anniversary of business this year.
During this time MAAS has witnessed immense changes and growth; building facilities in Europe and the US, establishing longstanding relationships with airlines, leasing companies, MROs and OEMs across the globe, and since 2019, partnering with Amsterdam headquartered private equity partner, Egeria.
In 1983, Darragh Hall and Harry Ryan set-up Expressair Aviation, the parent company of MAAS Aviation, offering outsourced aircraft painting services across Europe. The pioneering duo established their fledgling business by travelling to their customers' locations to repaint entire fleets of aircraft. This entrepreneurial spirit and customer centric focus continues to be at the core of MAAS' business culture today.
In 1986, the company established its first fixed aircraft painting facility at Shannon Airport, Ireland. This was quickly followed by an expansion to The Netherlands two years later, when MAAS Aviation opened its first purpose-built aircraft painting and refurbishment hangar at Maastricht Aachen Airport in 1988.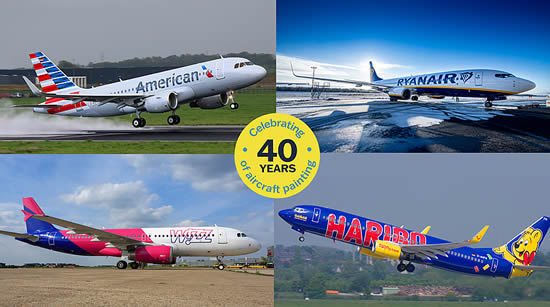 Since then, MAAS has established purpose-built paint shops in Germany, the USA and most recently in Kaunas, Lithuania, to support the growing requirements of their long-term customers, Airbus and Ryanair.
MAAS CEO, Jan van Engelen, comments: "We currently operate painting facilities in five locations across four countries in Europe and North America, which serve our OEM and MRO customers. All of our facilities employ the latest technologies to support us in achieving the highest standards of quality, whilst also minimising the environmental impacts of our activities."
MAAS has painted thousands of aircraft during the last 40 years and has become a multi-million Euro business. Van Engelen, who was appointed CEO in March 2023, adds, "The key attractions to joining MAAS were the vast growth potential of the business and the team of passionate professionals focused on quality, sustainability, and customer experience, who have built the strong brand and reputation the Company holds today."
MAAS has an impressive list of customers, having worked with manufacturers, passenger and cargo airlines, leasing companies, MROs, private owner-operators and military customers over its history. On the OEM side, it has been an Airbus Tier 1 supplier since 2011 and operates eight Airbus OEM Qualified paint shops on two continents.
The aircraft painting specialist also has a longstanding partnership with Ryanair, van Engelen explains, "MAAS' relationship with Ryanair spans more than four decades, dating back to when the airline was founded in the 1980s. It is our shared focus on quality, attention to detail and the highest delivery standards that has led to our continuing positive partnership throughout this time."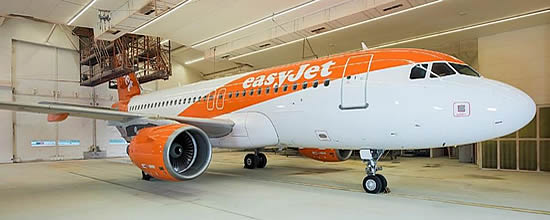 In 2020, MAAS embarked on a new multi-year painting programme with easyJet, which will see them repaint all of the airline's fleet. Van Engelen comments, "We are proud to name easyJet as a long-term customer and have established a strong and transparent partnership with their team. Our streamlined induction process is delivering aircraft finished to the highest OEM quality standards at the optimum TATs this leading operator demands".
Looking to the future, van Engelen continues, "Having successfully weathered the storm of the global pandemic, during which time we further strengthened our strategic partnerships, there is now great potential to enhance MAAS' market position. Our number one priority is to ensure we consistently deliver the high-quality painting standards we are known for, working in partnership with our customers to optimise their operations.
"In tandem with this, we are exploring a number of strategic initiatives as we continue to evolve the business. These include targeted acquisition and partnership opportunities with aircraft painting and MRO service companies, as well as scenarios for geographical expansion. We are also focused on developing our existing business offering in the wide body and the business aviation/VIP market sectors, and consolidating our existing core activities through the provision of complementary MRO services.
"I look forward with enthusiasm and optimism as we advance on our path of business growth and innovation."