Netherlands
Fewer flights and private jets at Schiphol
As of 31st March 2024, Schiphol Amsterdam Airport will have less room for private jets.
The announcement comes following publication of the airport authority's Capacity Declaration, the official document detailing the available capacity for the 2024 summer season. The declaration also states that the total number of permitted flights will decrease as the government's experimental scheme comes into effect.
According to the document there is room for a maximum of 280,645 flights in the 2024 summer season (31st March to 26th October 2024) - approximately 12,400 fewer flights than in the summer of 2023. This is because Schiphol has taken the maximum of 460,000 flights in a full operating year (summer and winter) into account. This figure has been set out in the government's experimental scheme, which puts an end to anticipatory enforcement.
Fewer bizjets
As a result of the experimental scheme, the proportion of 'small business traffic', including the number of private flights allowed, decreases by about 40%. The new maximum for the entire operating year is 12,000, with more than 7,200 during the summer season.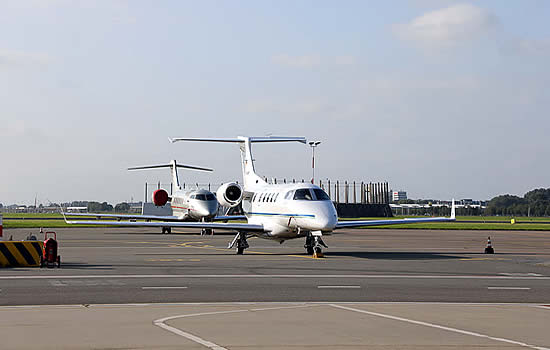 source: Schiphol Airport.
That figure was 17,000 in the previous operating year. This development is in line with Schiphol's goal to eventually have a total ban on private flights to and from Schiphol. This is stated in the 8-point plan that Schiphol published in April. In addition to a ban on private jets, Schiphol wants to introduce a night curfew and prohibit the noisiest planes from coming to the airport.
Ban on the noisiest aircraft
Schiphol continues to pursue its policy of banning the noisiest planes. The airport has listed 87 aircraft types that are no longer welcome at Schiphol in the capacity declaration for the 2024 summer season. These types of aircraft were already no longer flying to and from Schiphol, but the ban in the capacity declaration means that there is a guarantee that they cannot come back either.
In addition to this ban, Schiphol encourages the use of quieter aircraft by way of airport charges. Airlines need to pay five times more when flying with the noisiest and most polluting planes compared with when they make use of the quietest and cleanest aircraft.