Oxford, Connecticut
Clay Lacy's $20m FBO, MRO and Ops Center development at Waterbury-Oxford Airport achieves major milestone
As the first phase of Clay Lacy Aviation's expansion and development of its Waterbury-Oxford Airport (KOXC) facilities approaches its scheduled completion this winter, the company announces the passing of one major milestone for this phase: The first 40,000-square-foot hangar is now sold out ahead of its planned opening in early 2024.
Business aviation's strong response to the facility expansion has proven the anticipated need for more hangar space throughout the Northeast and New York metropolitan area.
"We considered aircraft owners' needs first and foremost when developing this project," said Buddy Blackburn, SVP for Fixed-Based Operations at Waterbury-Oxford. "The overwhelming response has shown that aircraft owners and flight departments have been searching for space to accommodate both current and future aircraft models, and a tailored aircraft storage solution that allows maximum protection and access for clients."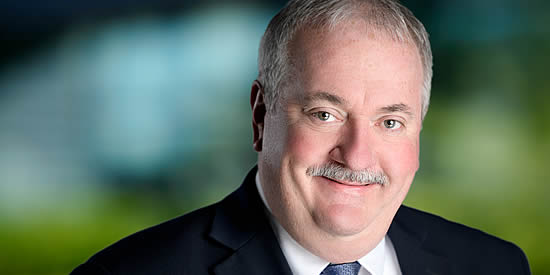 Buddy Blackburn, SVP for Fixed-Based Operations at Waterbury-Oxford Clay Lacy Aviation.
The $20m, 11-acre first phase of development will feature a new FBO passenger terminal, executive offices and hangar space that will accommodate today's large-cabin, ultra-long range jets, including the Bombardier Global 7500, the Falcon 10X or the Gulfstream G700.
While early commitments have filled up the first hangar, Clay Lacy is still taking reservations for hangars 2 and 3, which have already begun their structural steel phase.
Designed for fleets and upgrades
Clay Lacy's Oxford hangars are setting a new standard with 29-foot doors and floor space to accommodate larger wingspan aircraft. Corporate flight departments with two or more aircraft can be hangared together, a feature that is considerably rare in the tight Tri-State market.
The development also addresses the upgauging trend in the industry with aircraft wingspan increasing substantially as new models enter service. The facilities are built to handle a range of aircraft, from smaller turboprops to larger trans-continental aircraft that are becoming more and more popular. With significant upgauging happening throughout the industry, already limited hangar space will continue to accommodate fewer and fewer aircraft in the same hangar.
Benefits of Waterbury-Oxford location
With the ongoing Clay Lacy development, Oxford offers considerable advantages to Northeast aircraft owners and operators, including:
• Connecticut's largest business aviation airport
• New U.S. Customs facilities on airport
• Short flights to NY-metro airports
• Less congestion and flight activity, allowing short taxi times and quick departures
• 30% lower costs on hangar and office rentals, and sales tax benefits
• Higher availability than NY-based airports
• Runway improvements that can accommodate ultra-long range aircraft up to Global 7500
• Covered auto parking available
"This investment in Connecticut expands and enhances all the services Clay Lacy provides," Blackburn said. "It further cements the company's commitment to Northeast operators, and helps them achieve their aviation goals."

All the facilities under construction are built in accordance with Clay Lacy's Sustainability Strategy, and will be certified carbon neutral. The facilities include solar panel provisions, electric vehicle (EV) charging, electric aircraft charging provisions, efficient building design, and Sustainable Aviation Fuel (SAF).