Ann Arbor, Michigan
Avfuel Network expands with Heritage Aviation at Vermont's Burlington International Airport
Avfuel Corporation has introduced the latest addition to its branded FBO Network: Heritage Aviation (KBTV).
The strategic partnership marks a significant expansion for the Avfuel Network, contributing to the fuel supplier's ongoing growth strategy and further solidifying its commitment to providing a robust service network for flight operators. Heritage Aviation, as an employee-owned business, fosters a deep-rooted dedication to delivering service excellence that consistently surpasses customer expectations, making it a perfect fit for Avfuel and its commitment to elevating aviation standards.
"We are thrilled to welcome Heritage Aviation to the Avfuel family," said Joel Hirst, Avfuel's senior vice president of sales. "Its reputation for excellence, dedication to employees, and leadership in sustainability align perfectly with our values and mission. Together, we will continue to provide exceptional service to our mutual customers while driving sustainability initiatives and innovative solutions that benefit the aviation industry and our planet."
"Joining forces with Avfuel presents an exciting opportunity for Heritage Aviation to further enhance our offerings and continue leading the way in FBO service standards and sustainability," said Matthew Collins, CEO at Heritage Aviation. "As an employee-owned company, we are particularly proud of the opportunities this new branding partnership will provide for our dedicated team, from training resources to back-office solutions that streamline operations. We are eager to combine our strengths and expertise to better serve our customers together."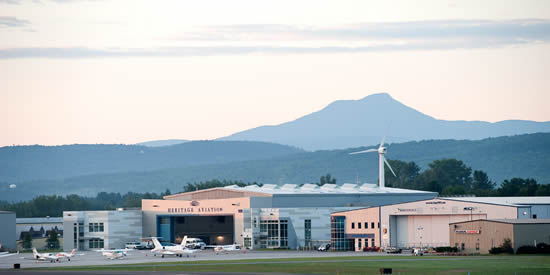 Situated in picturesque Burlington, Vermont, Heritage Aviation welcomes guests to New England with its renowned, eco-friendly facilities, in-house US Customs services, and a distinguished record of award-winning FBO and maintenance services.
For over three decades, Heritage Aviation's Diamond Award-winning FAA-certified repair station has provided exceptional aircraft maintenance and avionics support to the region. Its FBO division has been ranked as the #1 FBO in New England for seven consecutive years by AIN based on its seamless customer service coupled with unparalleled technical expertise in ground handling, fueling, deicing and comprehensive aviation support capabilities.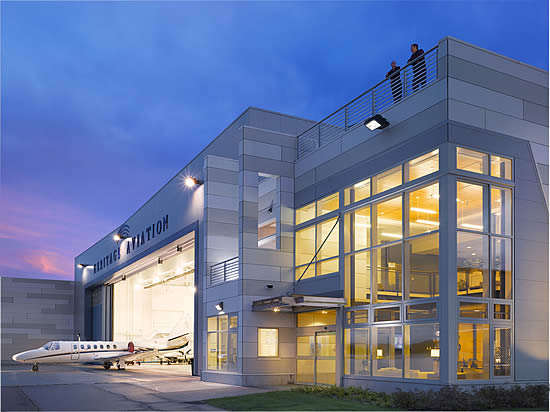 The FBO has consistently demonstrated leadership in environmental responsibility, setting benchmarks for eco-conscious practices. Heritage Aviation has actively implemented a range of initiatives to minimize its environmental footprint, including a LEED Gold certified general aviation facility that utilizes wind, solar, a green roof, and rainwater harvesting technologies, along with the purchase of carbon offsets. By aligning with Heritage Aviation, Avfuel reinforces its dedication to shaping a sustainable future for aviation; likewise, Avfuel will help the FBO remain on the leading-edge of sustainable product offerings.
As part of this strategic partnership, Heritage Aviation will now operate as an Avfuel-branded FBO, providing customers with all the benefits of an Avfuel Network location, including competitive prices with Avfuel Contract Fuel, streamlined transactions with the Avfuel Pro Card and lucrative rewards with AVTRIP.