Washington, DC
$201m in Bipartisan Infrastructure Law lights the way to improve runway safety
82 airports will improve runway, taxiway lighting
More than $201m in President Biden's Bipartisan Infrastructure Law funding will go to airfield lighting systems at 82 airports.
The projects will purchase and install new lighting for runways and taxiways to keep operations safe during reduced and low visibility and night conditions.
"We're acting to improve lighting systems at 82 airports, an important part of keeping aircraft moving safely, no matter the time of day or weather," said US Transportation Secretary Pete Buttigieg. "These runway and taxiway lighting investments are just the latest way President Biden is improving our airports, which will benefit Americans now and for decades to come."
Secretary Buttigieg marked the news at Denver International Airport, where the airport is upgrading its lighting, reconstructing a runway and removing a hot spot.
Other projects include:
$30.6m to Denver International Airport in Colorado to reconstruct Runway 17L/35R and Taxiway P lighting systems.

$3.4m to Rogue Valley International Airport in Medford, Oregon to install lighted visual aids used to indicate a temporary closed runway that meet Federal Aviation Administration standards for use on the airfield to prevent runway incursions; a new lighting vault to meet additional airfield lighting needs and to reconstruct the existing Runway 14/32 lighting system.

$2.6m to Boeing Field/King County International in Seattle, Washington to install elevated runway guard lights for Runway 14R/32L to enhance safety.

$2m to Dickinson/Theodore Roosevelt Regional Airport in North Dakota to install replacement Runway 7/25 end approach path identifier lights, making the airport more accessible by improving approaches to the runway ends and reconstructing Taxiway D lighting.
"Ensuring our pilots can safely navigate runways and taxiways with adequate and improved lighting systems is a top priority as we continue our focus on runway safety initiatives," said Shannetta R. Griffin, P.E., Associate Administrator for Airports.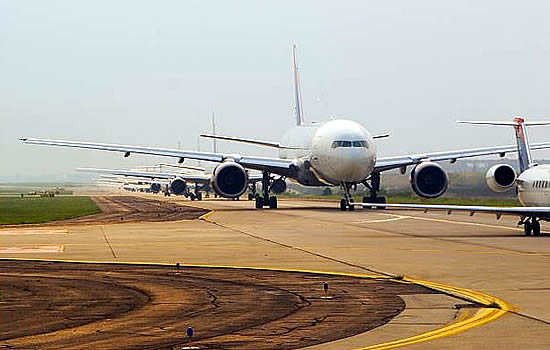 In March, the FAA held a Safety Summit to address recent incidents. The summit brought together leaders from across the aviation sector, including airlines, airports, flight and ground crews, and air traffic control, and associations to find potential causes and needed actions to uphold safety. Read more about the summit and actions, the agency has taken since then.
The FAA has introduced several runway safety technologies to provide pilots and controllers increased situational awareness.
Runway Status Lights: The in-pavement lights alert pilots that entering a runway is unsafe due to other traffic on or approaching the runway.

Airport Surface Detection Equipment, Model X (ASDE-X): A surveillance system using radar, multilateration and satellite technology that allows air traffic controllers to track surface movement of aircraft and vehicles. It or its sister system, Airport Surface Surveillance Capability, is located at the country's 43 largest airports.

ASDE-X Taxiway Arrival Prediction: Predicts when a pilot lines up to land on a taxiway and provides a visual and audible alert to controllers.
The President's Bipartisan Infrastructure Law makes a historic investment in our nation's infrastructure and competitiveness. It will rebuild America's roads, bridges and rails, upgrade and expand public transit, modernize the nation's ports and airports, improve safety, tackle the climate crisis, advance environmental justice and invest in communities that are too often left behind. It will drive the creation of good-paying union jobs and grow the economy sustainably and equitably to help everyone get ahead for decades to come. 

The full list of projects can be found here.