Amsterdam
Embraer and FlightSafety announce new Praetor FFS in Europe and open new location in the US
Embraer and FlightSafety International have announced the opening of a new Praetor full-flight simulator in Orlando, Florida. The simulator is already qualified by the Federal Aviation Administration.
Initial training for customers is available this month with the recurrent training scheduled to start in October. Both companies also announced the launch of the fourth Praetor simulator, which will be based in Europe, at a location to be announced at a later date. The new Praetor simulator is planned to start operating by the end of 2024.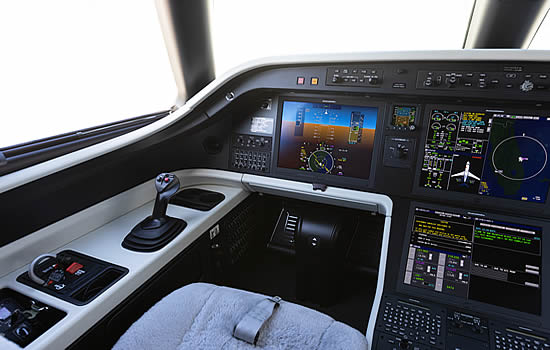 Praetor Flight Deck.
"Offering additional training capacity is important for supporting our customers. These two new full-flight simulators bring us even closer to Praetor family pilots and operators in the United States and Europe and will provide us with the opportunity to share our latest technological updates and best-in-class support," said Carlos Naufel, President & CEO, Embraer Services & Support.
"FlightSafety is committed to addressing the increasing demand for Embraer Praetor training," said Nate Speiser, Executive Vice President of FlightSafety Sales and Marketing. "As Embraer's training partner, we are proud to announce consecutive simulator deployments in two regions to support the worldwide training demand for this quickly growing fleet."

Praetor 500.
The Praetor 500 and the Praetor 600 are the most technologically advanced aircraft in their categories. The Praetor 500 surpassed certification goals, achieving an intercontinental range of 3,340 nautical miles (6,186 km) with four passengers and NBAA IFR Reserves. The Praetor 500 is the farthest- and fastest-flying midsize jet, capable of true North America corner-to-corner, nonstop flights, such as Miami to Seattle or Los Angeles to New York. Its sibling, the Praetor 600, is the farthest-flying super-midsize jet in the world, capable of nonstop flights from Paris to New York or São Paulo to Miami. With four passengers and NBAA IFR Reserves, the Praetor 600 has intercontinental range of 4,018 nautical miles (7,441 km).
The Embraer DNA Design interior eloquently explores every dimension of the cabins of the Praetor jets, including a six-foot-tall, flat-floor cabin, with stone flooring, and a vacuum service lavatory. The class-exclusive turbulence reduction capability and 5,800-foot cabin altitude, complemented by a whisper-silent cabin, have set the highest standards in customer experience in both the midsize and super-midsize categories. The largest baggage compartment in the class is complemented by a generous wardrobe and a full vanity in the rear private lavatory.
Advanced technology throughout the cabin is also a trait of the Embraer DNA Design, beginning with the industry-exclusive Upper Tech Panel that displays flight information and offers cabin management features also available on personal devices through Honeywell Ovation Select. High-capacity, ultra-high-speed connectivity for all aboard is available through Viasat's Ka-band, with typical speeds of around 20Mbps and video streaming capability, another industry-exclusive in midsize jets.