Heli Market Trends
Aero Asset reports resilient pricing amidst a declining backdrop
Aero Asset's 2023 Half Year Heli Market Trends Twin Engine Edition reports 76 retail transactions of preowned helicopters, down 15 percent compared to the same period in 2022. Dollar volume for both on and off market retail sales fell 11 percent to $288m.
"Supply for sale grew 18 percent year over year (YOY) to 177 units, and the absorption rate increased to 14 months of supply at current trade levels at the end of June," said Valerie Pereira, Aero Asset VP Market Research.
Light and medium twin engine supply for sale increased 20 percent year over year. Medium twin engine retail sales volume decreased nearly 45 percent YOY, while light and heavy retail sales remained stable over same period.
Average preowned transaction prices resilient
Light twin average transaction prices remained strong YOY, except in the Bell 429 and EC/H145 markets. In the medium, Sikorsky S76C+ / C++ average transaction prices were up $175,000 and $1.3m respectively YOY. In the heavy's, Sikorsky S92A pricing was stable YOY, whilst the Airbus EC/H225 average transaction price increased just north of $1m YOY.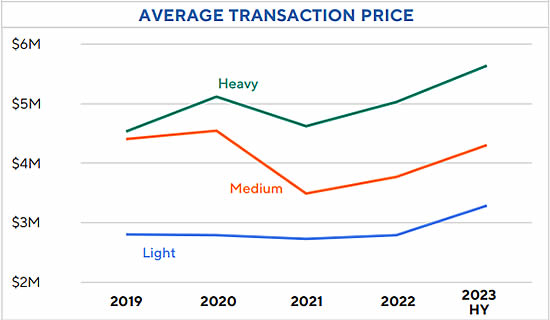 Regions
Overall retail sales volume decreased in North America and Europe in the first half of the year versus 2022 but increased in other regions. Still, North America and Europe accounted for 75 percent of total transactions in the first half of 2023. Supply for sale increased twice as much in North America than in Europe over same period.
Liquidity
The best performing preowned twin engine market in the first half of 2023 was the Leonardo A109E Power, followed by the Bell 429 and the Sikorsky S92A markets. The AW169 is the only twin engine model tracked in Heli Martket Trends that saw no retail sales over the first half of 2023.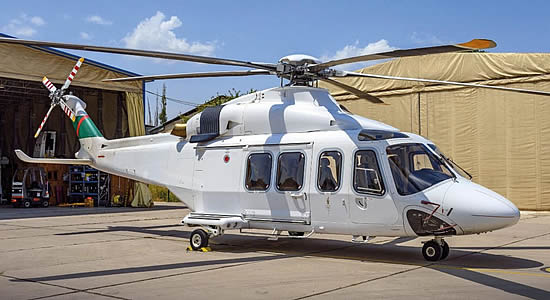 Download the full publicly released 2023 Half Year Heli Market Trends Twin Engine Edition https://www.aeroasset.com/report. The report also contains a conversation with Mirika Nakayama, President and CEO of ITC.