Grand Forks, North Dakota
FAA approves BVLOS drone flights in North Dakota
uAvionix utilizes North Dakota Vantis system to satisfy FAA safety requirements for advanced UAS ops
The Federal Aviation Administration issued an approval to uAvionix, an avionics company specializing in drones, that enables them to conduct beyond visual line of sight (BVLOS) drone flights using Vantis, North Dakota's first-of-its-kind UAS system.
uAvionix, with support from the Northern Plains UAS Test Site, demonstrated to the FAA that it established adequate risk mitigations to satisfy required safety standards for the specified BVLOS operation within the national airspace system (NAS). This is a precedent-setting approval as the FAA determined that the Vantis system meets the applicable requirements of industry consensus standards, or an alternative set of requirements that ensure safe integration of routine BVLOS unmanned aircraft systems (UAS) operations in the NAS.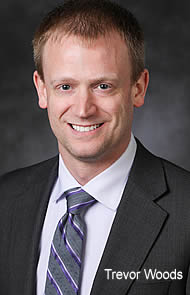 "Today's precedent-setting exemption approval marks a monumental milestone for Vantis, solidifying North Dakota's unwavering leadership in aviation and UAS innovation," said Trevor Woods, Executive Director of the Northern Plains UAS Test Site. "It's not just a step forward; it's a significant advance in the evolution of UAS policy, redefining what's possible in the skies of tomorrow."
This approval provides for repeatability - an exemption, which is technically rulemaking, that can be referenced for future approvals in a much faster manner. More importantly it goes beyond the original applicant, working for the whole industry. With this exemption approval, the process is smoother for demonstrably safe BVLOS operations, especially in North Dakota, where the infrastructure can be leveraged for repeatable operations. The same, or similar infrastructure can be used in other geographies.
North Dakota leads the way in bringing UAS to commercial sectors safely and economically with Vantis. This success adds to the foundation that Vantis has set for the next phase of operation as the state continues to lead the way for autonomy and automation.
The Northern Plains UAS Test Site, administering Vantis for the state of North Dakota, partnered with Thales USA to develop and implement the UAS system. It allows pilots to command and control BVLOS UAS and remain well clear of other aircraft. Vantis consists of ground-based aviation infrastructure, like that used in traditional aviation, which significantly lowers the barrier of entry to BVLOS flights for multiple users.
"We thank the Federal Aviation Administration for acknowledging that our approach to BVLOS in North Dakota maintains the same safety standards that the agency expects for all users within the national airspace," said Frank Matus, Director of ATC and Digital Aviation Solutions for the Americas at Thales USA, the state's infrastructure partner for Vantis. "We continue to collaborate with FAA as regulations evolve to ensure that Vantis meets the needs of all stakeholders."