Santa Fe, New Mexico
Jet Center at Santa Fe opens first-in-class terminal building
Jet Center at Santa Fe has completed construction on its new executive terminal facility and the renovation of its former FBO space at Santa Fe Regional Airport (KSAF).
Guests to the FBO are now welcomed by a stunning facility matched only in quality by its award-winning customer service.
The new, 6,200-square-foot customer terminal features a modern, luxurious southwest aesthetic with 18-foot ceilings beautifully appointed with natural wood and metal beams, complemented by an eye-catching chandelier. Its lobby lets in the light with a large, 10-panel window that overlooks the ramp and offers magnificent views of the Jemez Mountains. The lobby experience is capped off by a floor-to-ceiling stone fireplace surrounded by an inviting seating area.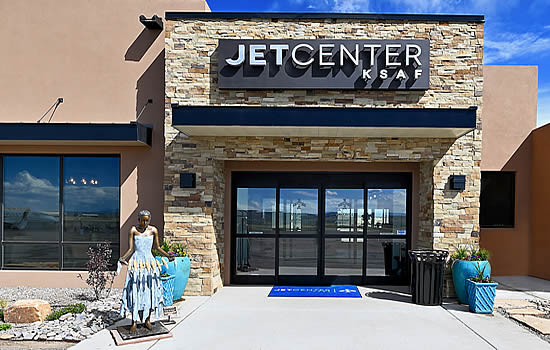 The terminal building also includes a VIP conference room with full A/V, lavish restrooms, and a large pilot lounge with snooze room and fully-stocked refreshment bar.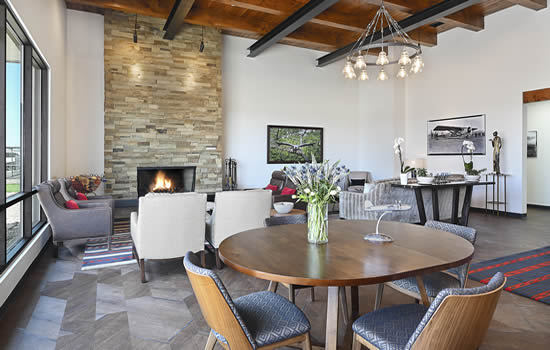 The original terminal building has been remodeled to house Jet Center at Santa Fe's large line-support team, a catering kitchen, and FBO management and tenant offices. This is in addition to more than 50,000 square feet of heated hangar space able to accommodate the largest corporate aircraft, and more than 10 acres of expansive ramp space.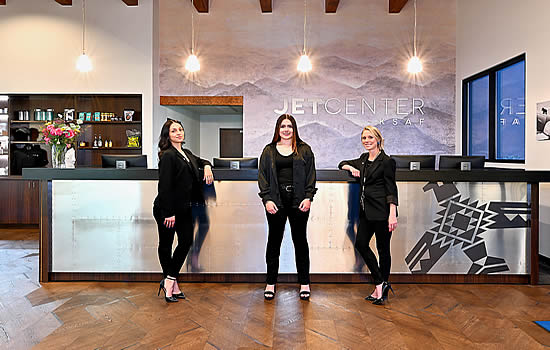 While Jet Center's expert staff specializes in quick turns, the new amenities invite guests to stay awhile, and enjoy first-in-class facilities and customer care. Its operation provides a complete portfolio of FBO services in addition to a part 145 repair station. As an Avfuel-branded FBO, guests benefit from cost savings with Avfuel Contract Fuel, lucrative rewards with AVTRIP, and streamlined transactions at the front counter with the Avfuel Pro Card.
In operation since 2015, Jet Center at Santa Fe quickly built a reputation for award-winning service, continuously receiving accolades from valued clients for its friendly, professional service. In the AIN FBO Survey, Jet Center consistently ranks in the Top 10% of U.S. FBOs, in the top-five U.S. FBOs for CSRs, and is ranked the number one U.S. FBO for line service. Jet Center's new facility brings a physical presence to the airfield that matches this outstanding level of service and hospitality.