Mississauga, Ontario
Levaero delivers latest Pilatus PC-12 NGX to Jetport in Hamilton
Levaero Aviation, the exclusive dealer of Pilatus aircraft in Canada, has announced the delivery of a brand-new Pilatus PC-12 NGX to Jetport, based in Hamilton, Ontario.
This addition further solidifies the standing of the PC-12 as the most popular turboprop in the world, with more than 2,000 PC-12s delivered globally having flown more than 10 million hours, and a formidable Canadian fleet of 111 PC-12s.
Stan Kuliavas, Vice President of Sales and Business Development at Levaero Aviation, commented, "The Pilatus PC-12 NGX is the global benchmark turboprop for versatility, reliability, and comfort. This delivery underlines our commitment to meeting the evolving needs of our clients, and we are delighted to add yet another top-performing Pilatus aircraft to the Canadian fleet."
Jetport will be offering the new aircraft for charter, broadening the fleet available to their clientele.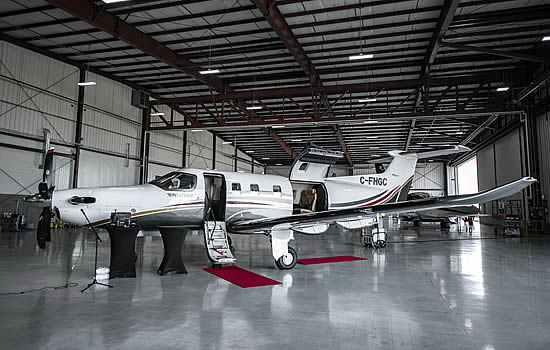 With the latest advancements in engine technology, avionics, and a cabin designed for optimal passenger comfort, the PC-12 NGX stands as the epitome of high-performance turboprop aircraft.
Patrick Bouvry, President of Jetport, said, "We look forward to providing our clients with the unparalleled performance and flexibility of the PC-12 NGX. Its impressive capabilities make it the perfect addition to our fleet and a fantastic option for those seeking private charter services."
The consistent demand and growing popularity of the Pilatus PC-12 series attest to its unmatched capabilities, both on paved and unpaved runways. Its remarkable efficiency and safety record have made it the turboprop aircraft of choice globally.