Los Angeles, California
ACS Los Angeles arranges Def Leppard and Mötley Crüe world tour
Air Charter Service's Los Angeles office recently arranged a branded Airbus A340 VIP to transport the legendary rock bands, Def Leppard and Mötley Crüe, along with other VIPs and 23 tonnes of the bands' instruments and staging on their joint world tour.
Tom Howe, CEO of ACS's Los Angeles office commented: "After handling the Iron Maiden world tour in 2016, we are well-versed in mammoth rock band tours. This request required involvement from both our cargo division and our group charter team in order to find an aircraft with at least 80 business class seats and nine lower deck pallet positions for the stage equipment, lighting, wardrobe and instruments for both bands.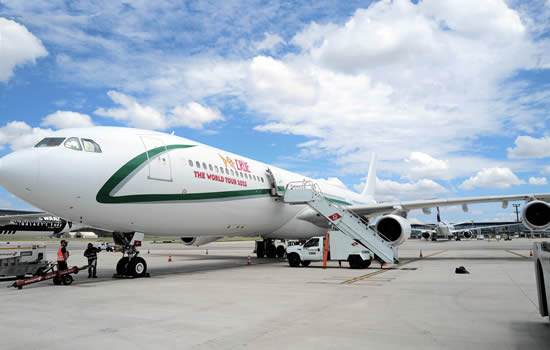 "The team found an Airbus A340 VIP, which was not only ideal for the aforementioned requirements, but also had the nine-hour range needed to fly direct from Buenos Aires to Miami on the final leg. Once the aircraft was booked, decals were arranged for down the side of the A340 and headrest covers for the inside. Three of our team accompanied the aircraft for the full 18 days to make sure everything ran smoothly and ensure that quick FBO turnaround times were adhered to.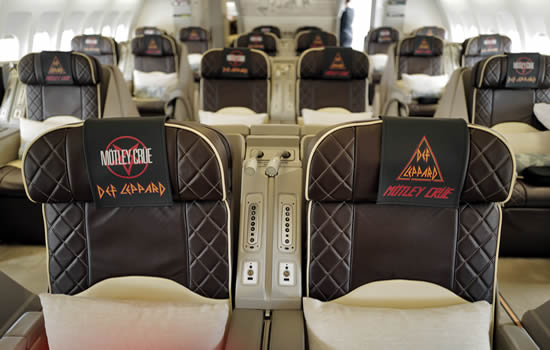 "These dates were part of the bands' joint World Tour, and this was Leg One. The flights started after two shows in Mexico, which were followed by dates in Colombia, Peru, Chile, Brazil and Argentina before flying back to Florida for the final show of the leg there."